Tag Archives:
Newton Abbot
I knew that I would love photographing Amber and Arron from the first moment I met them. They were such a lovely happy couple and their wedding certainly reflected their personalities. It was also a testament to their planning, as they did it all from Bristol by email or by seeing numerous suppliers in a single trip south. They had a bit of trouble deciding on a venue, until they visited the Bickley Mill Inn, which they fell in love with.
I also love The Bickley Mill; it's not only a beautiful venue but its neutral colour scheme also makes it very versatile, allowing couples to make the space their own. Amber and Arron wanted a shabby-chic wedding but, the quality of the venue and the floral arrangements were so good that, to quote Amber, it ended up "more chic than shabby"!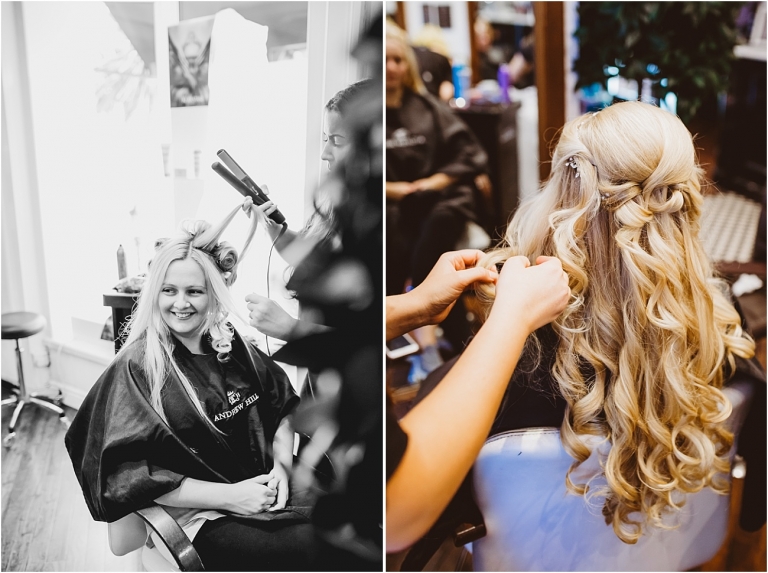 Amber's hair was by Andrew Hill Salon in Newton Abbot.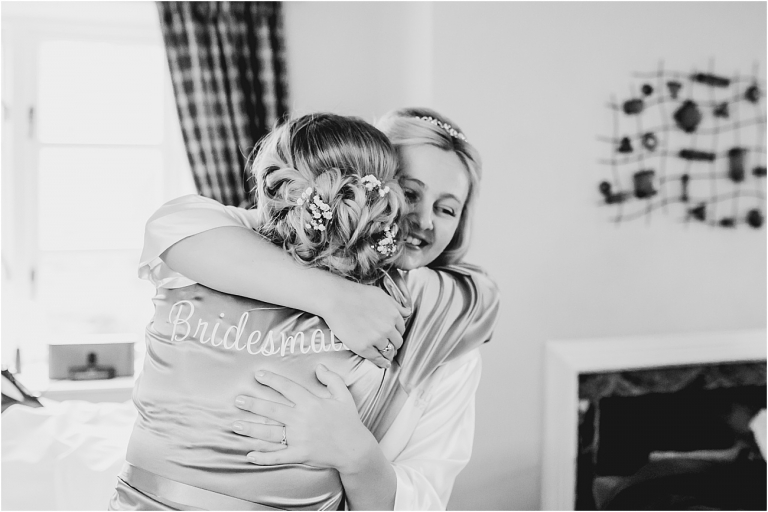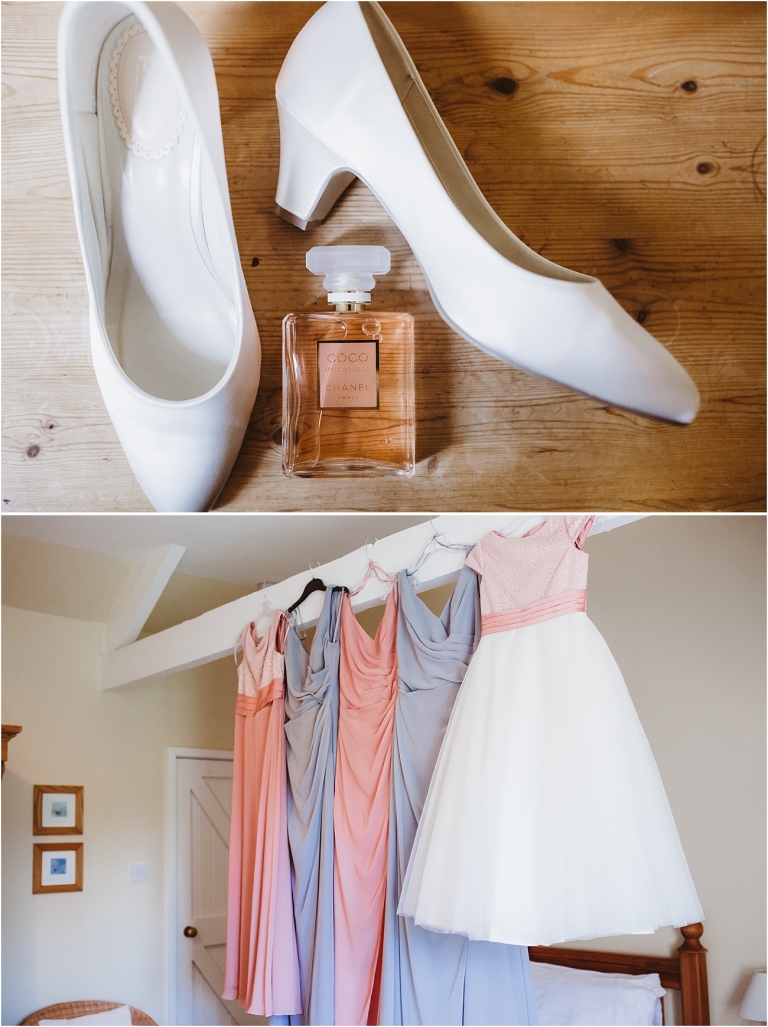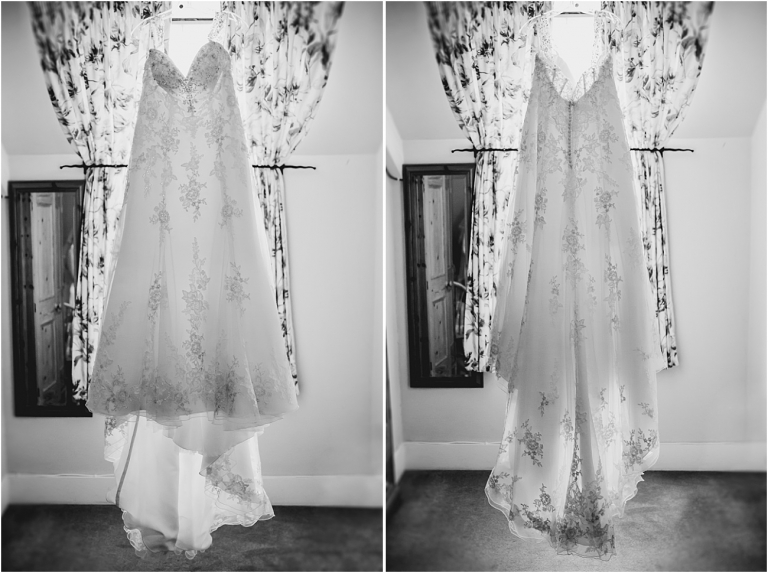 Amber's Wedding Dress was from A Class Brides in Bristol. They added straps to an initially strap-less dress to ensure that Amber had the perfect one! The lovely pastel-coloured bridesmaid dresses were from Do You Believe Bridal in Newport and her shoes were from Paradox London.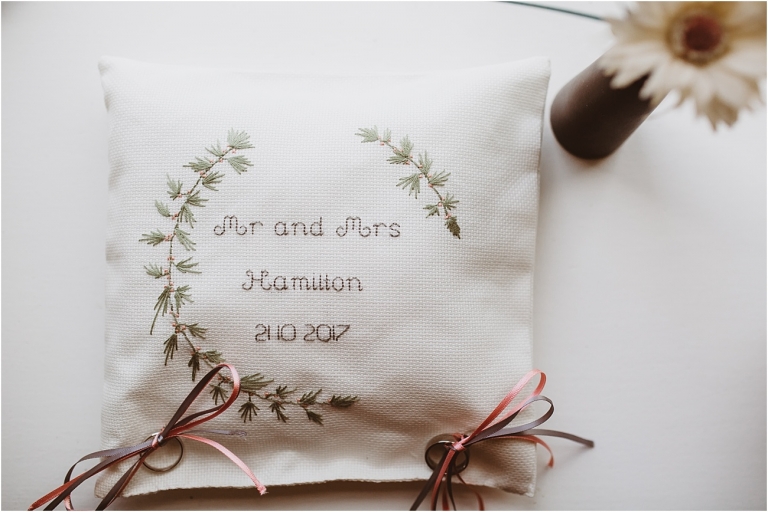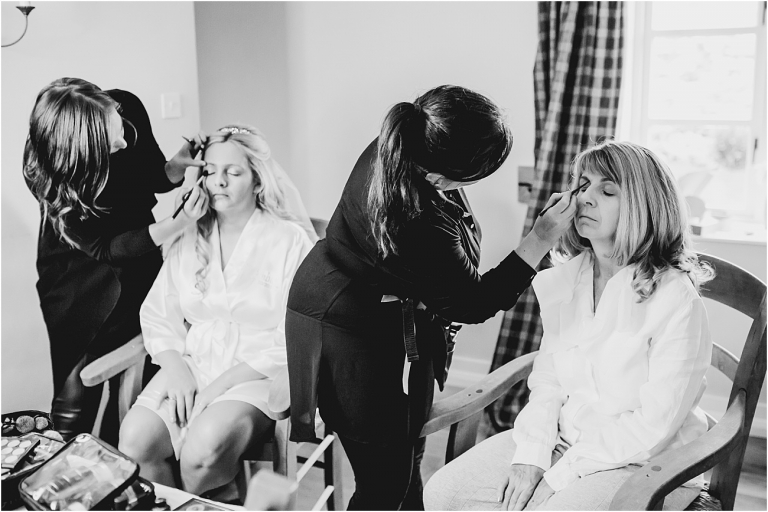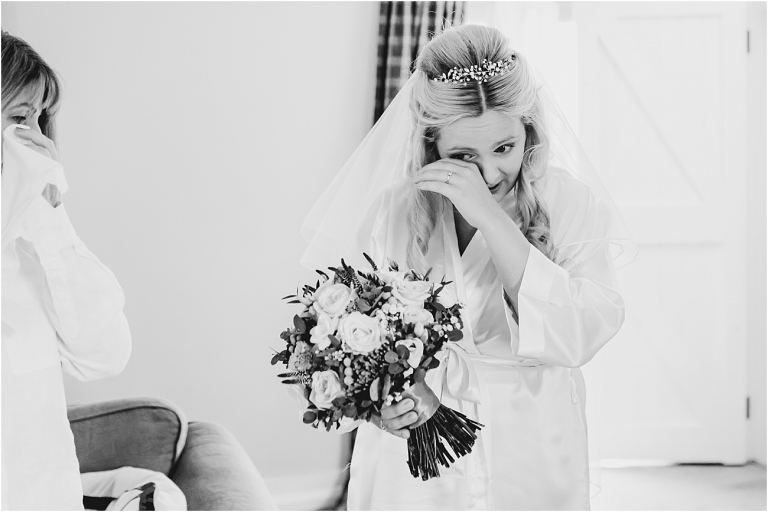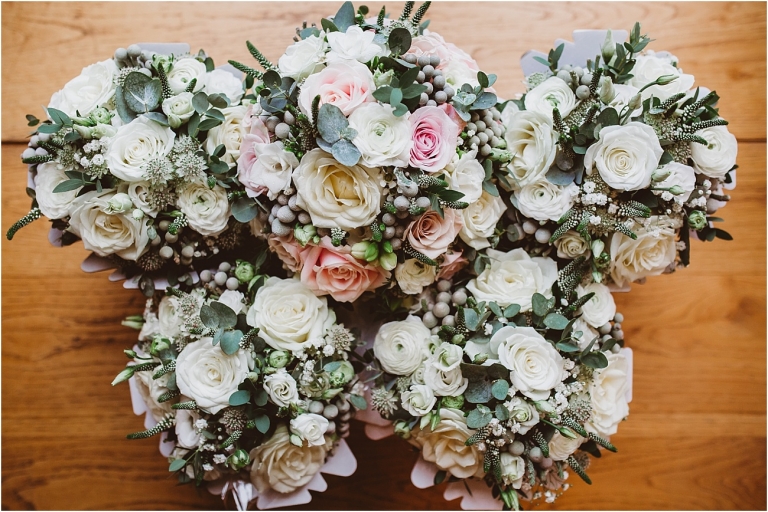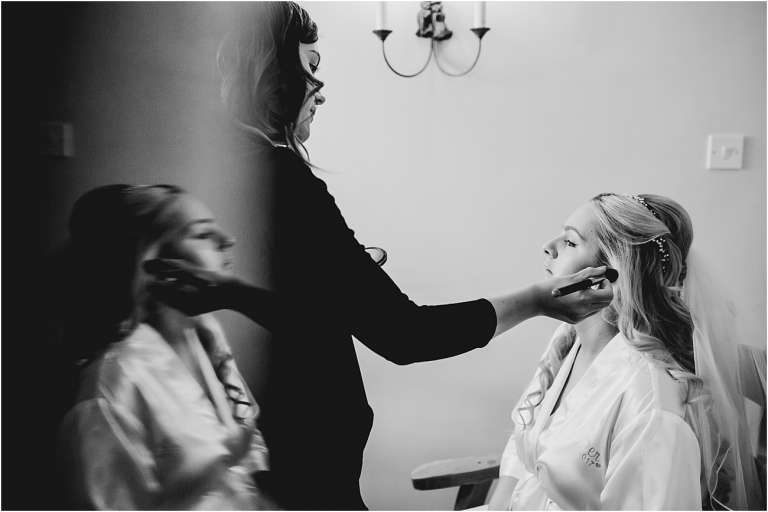 Amber's make-up was by Harriet Lucille Beauty.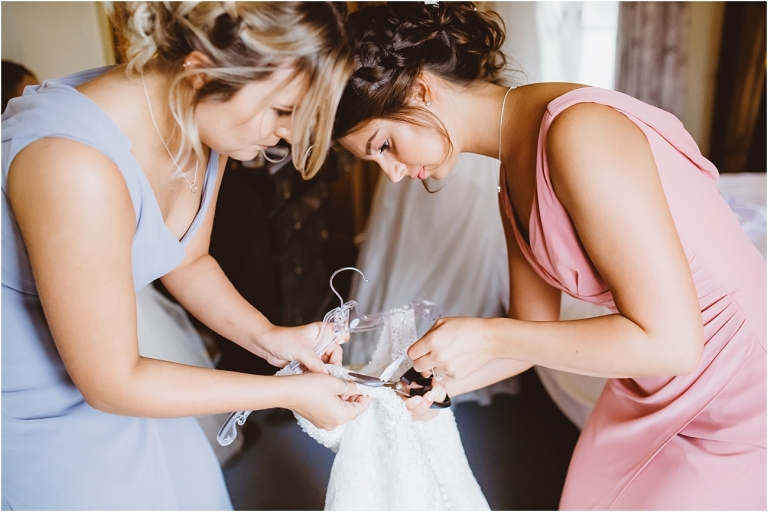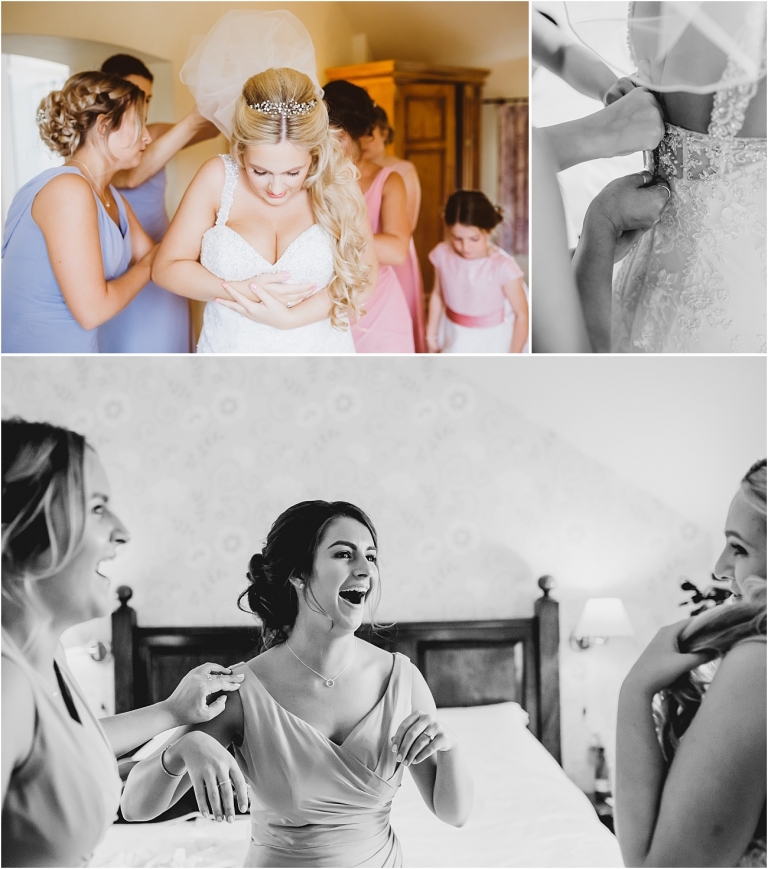 This is the moment when I informed the bridesmaids that, whilst they were clearly panicking that they could not zip Amber's dress all the way to the top, it actually already was…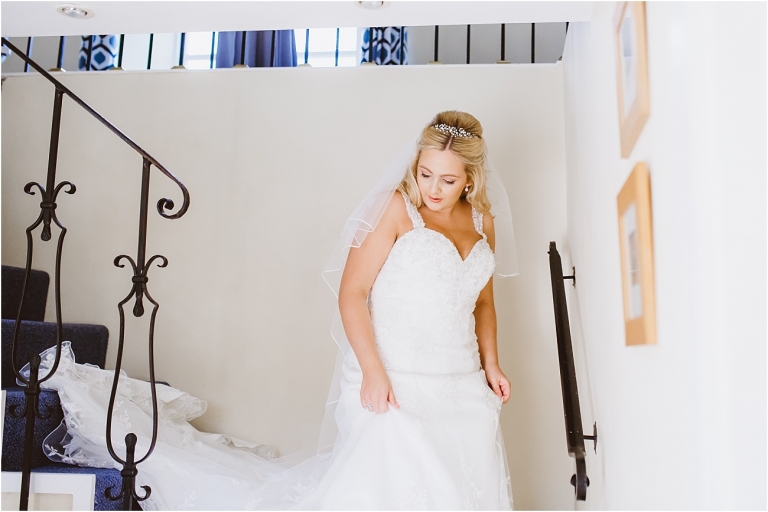 The wedding cars were provided by Roaring 30s. Ever since she was a little girl, Amber had always wanted a vintage wedding car. So when she booked Bickley Mill for their wedding, she decided to stay elsewhere the night before, purely so she could have her dream wedding car!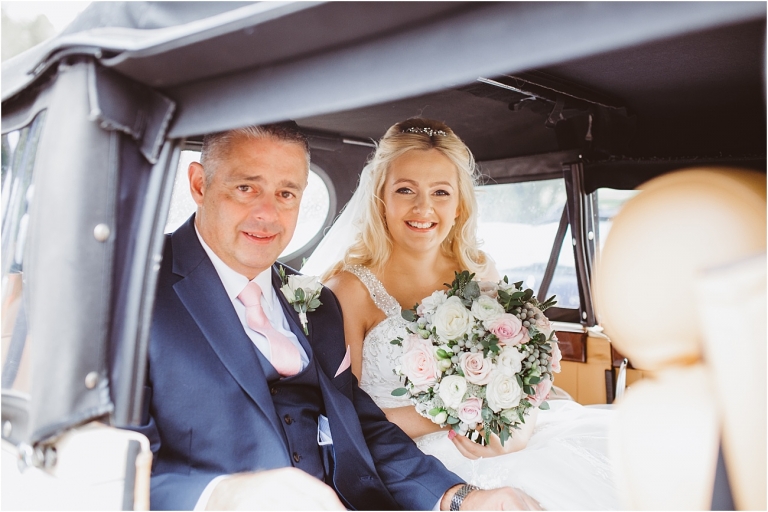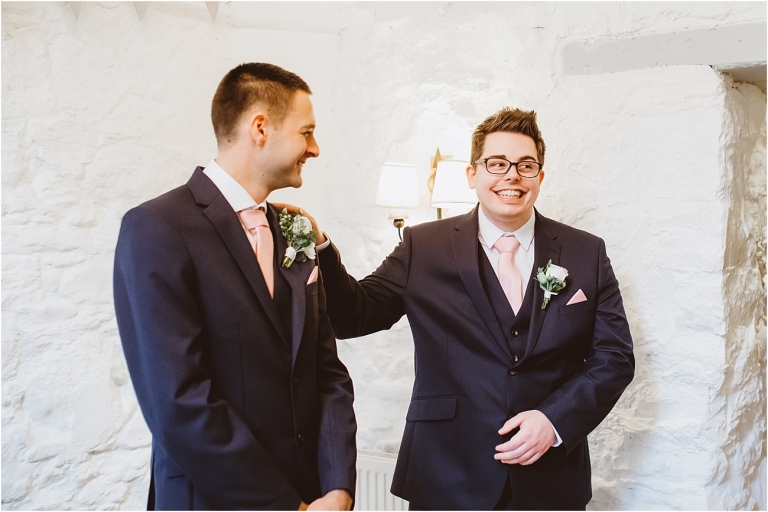 The ties and pocket squares were provided by Swagger and Swoon. They sent Amber and Arron numerous colour samples to ensure a perfect match with the bridesmaids' dresses.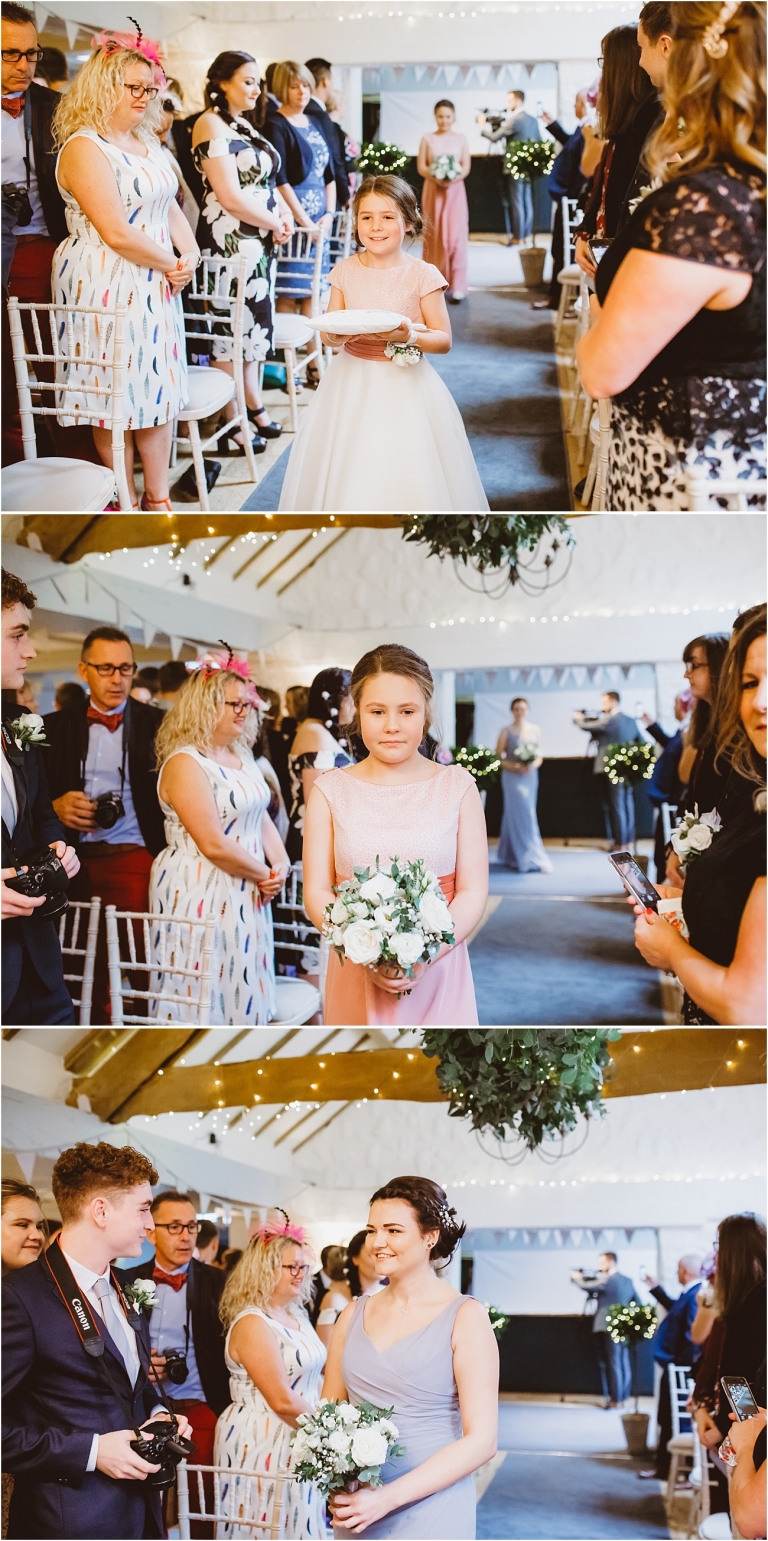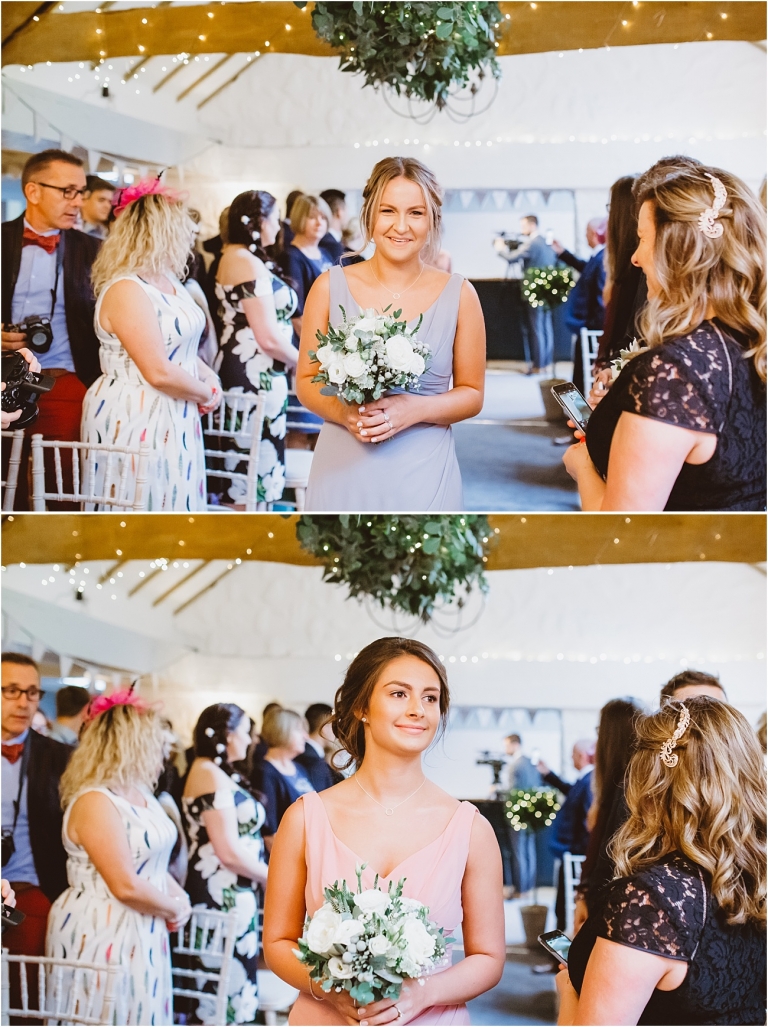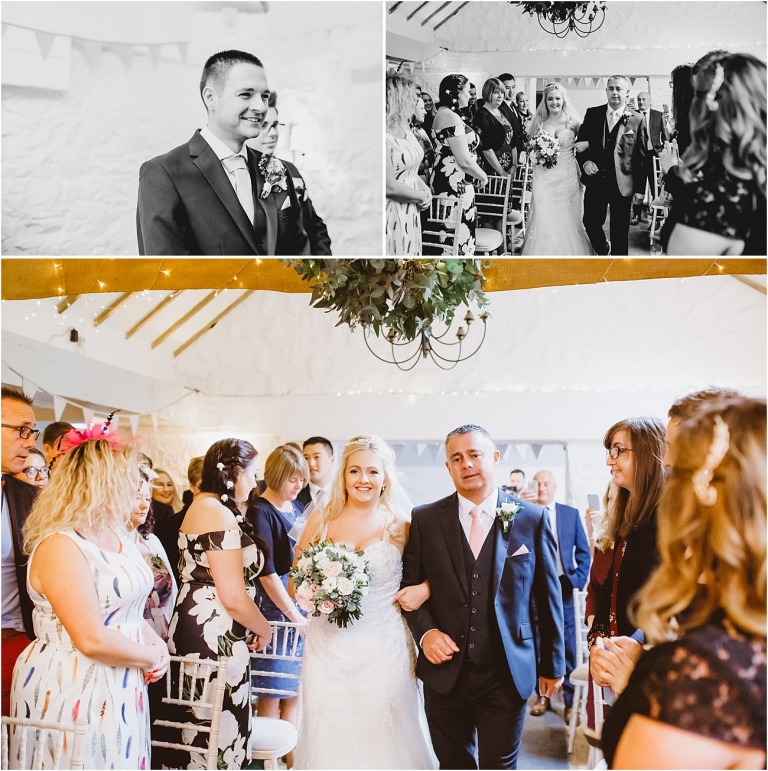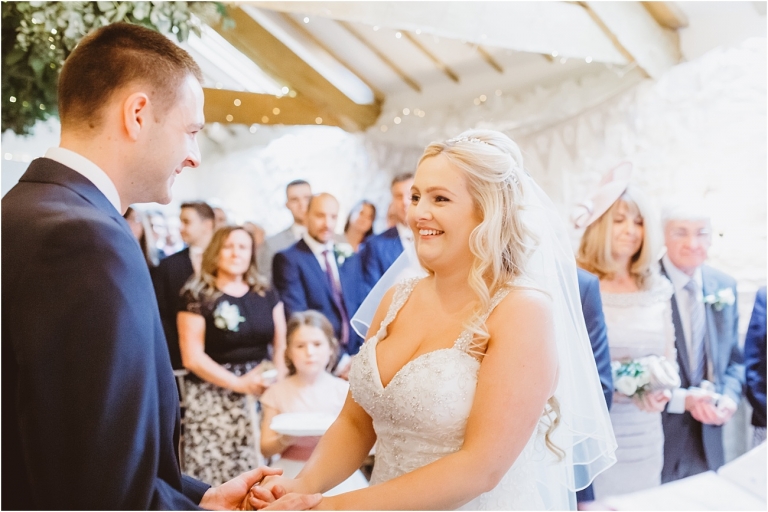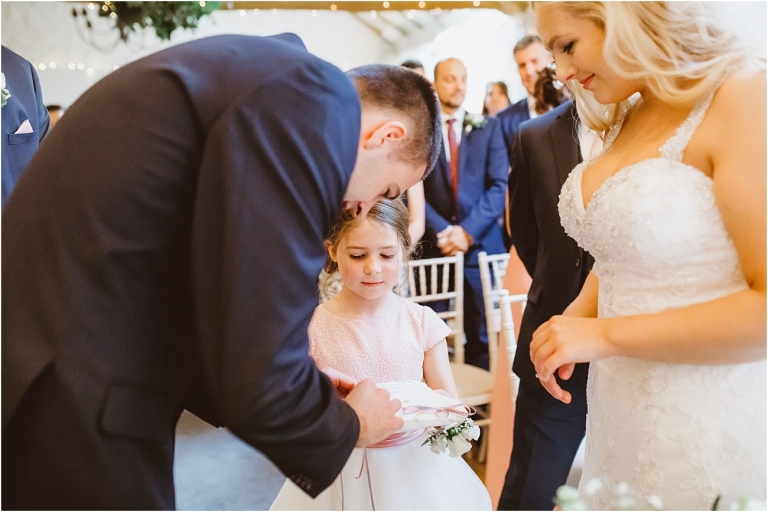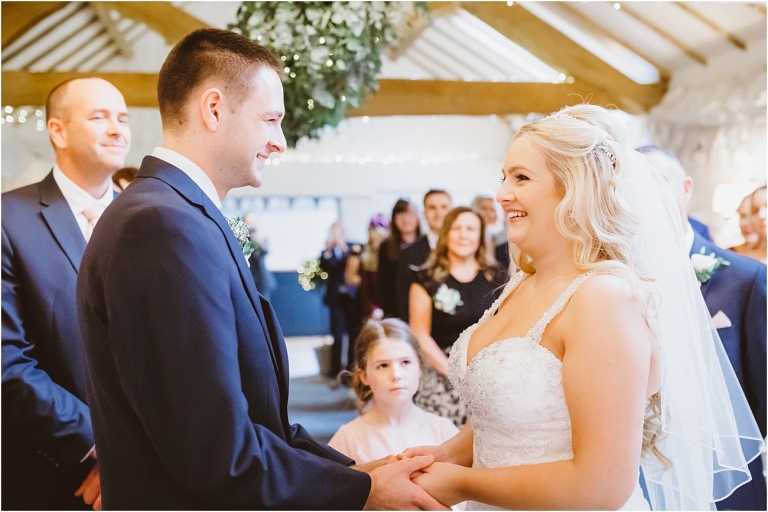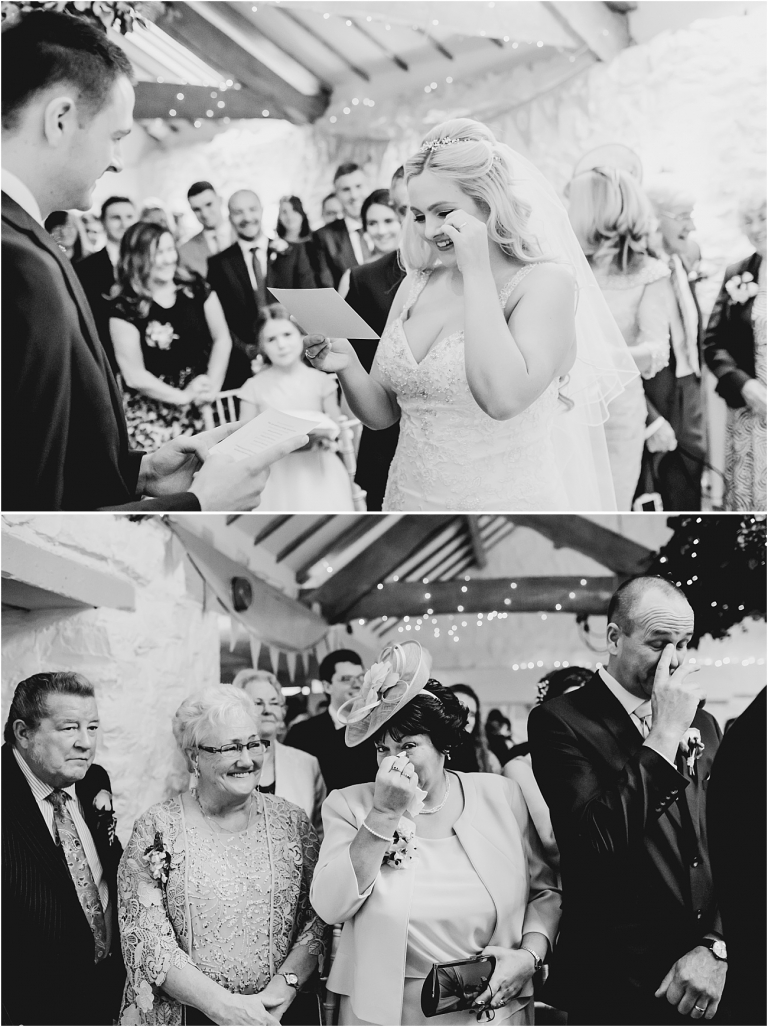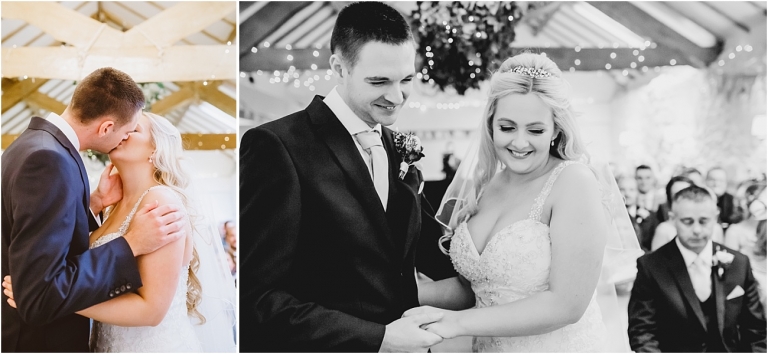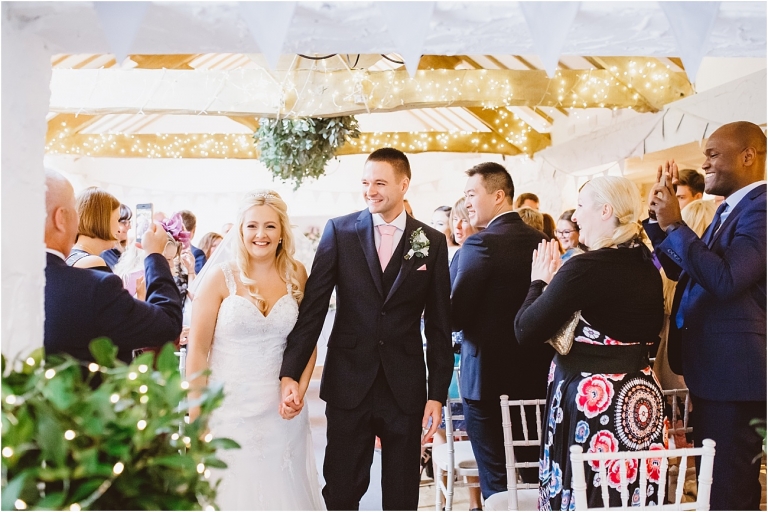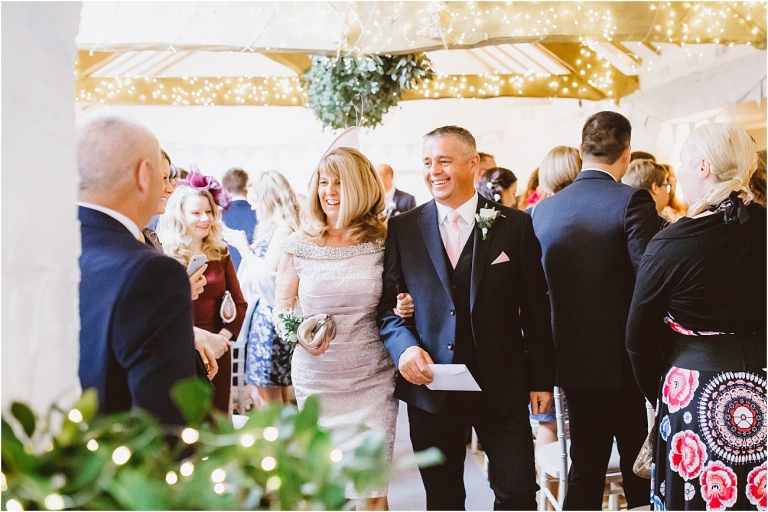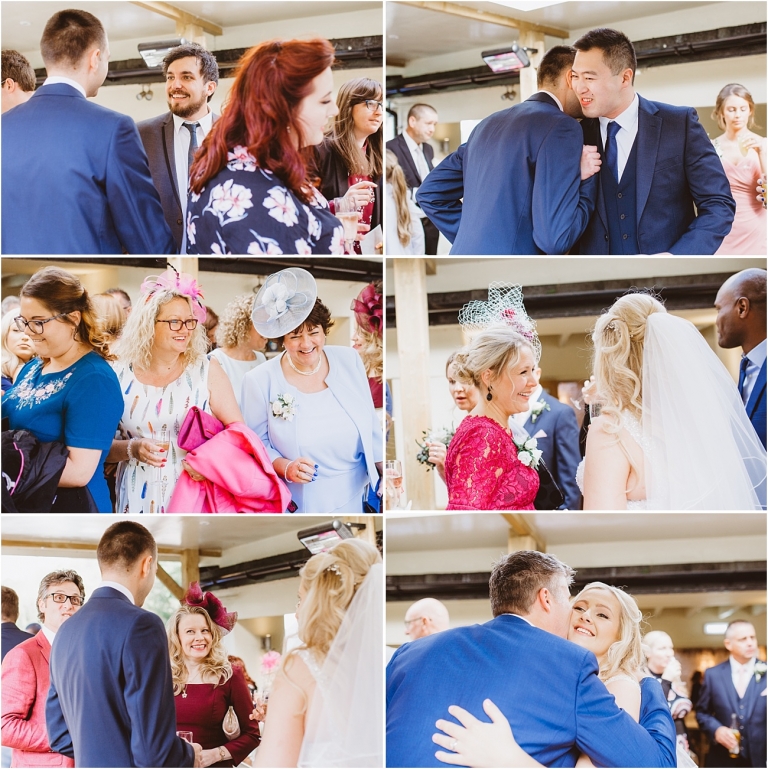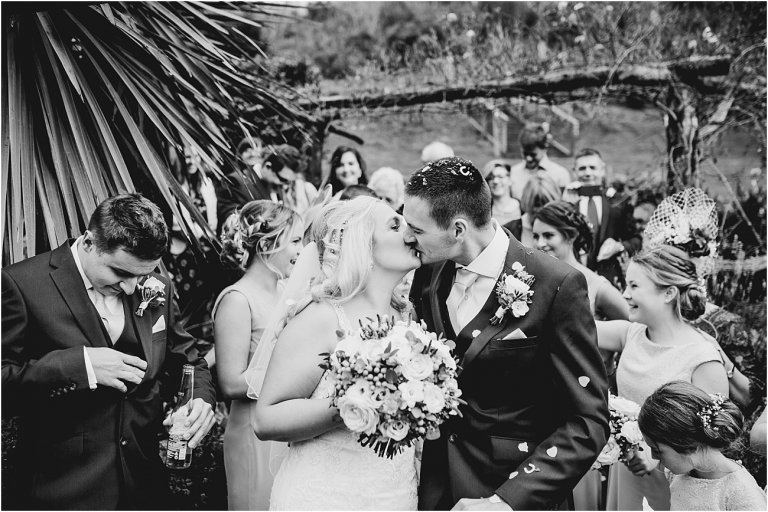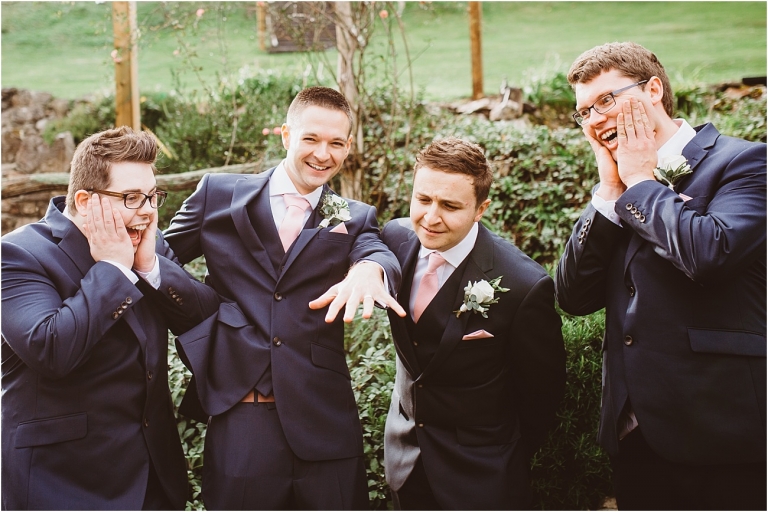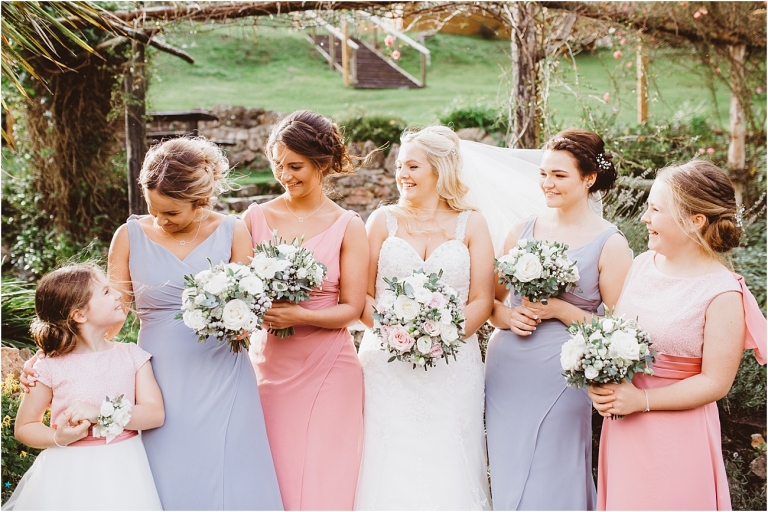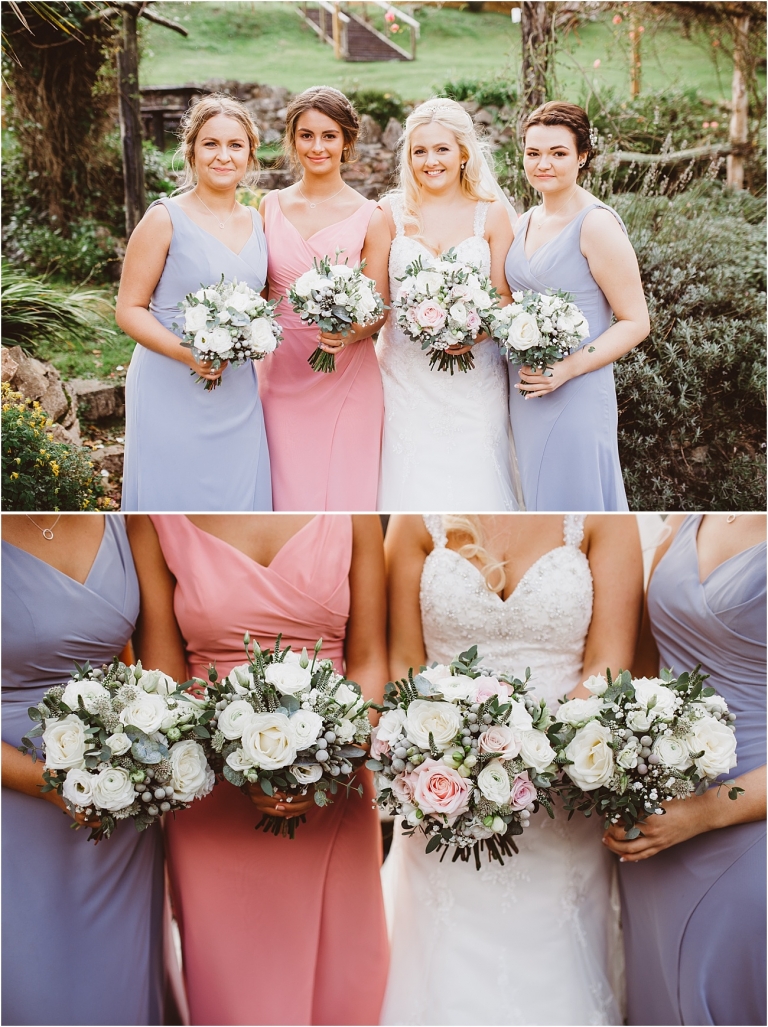 Amber told me that she was struggling to decide on a bouquet so she left Hollyhocks with just some pictures and ideas… The result is spectacular! Amber loved her bouquet so much it is currently in the process of being preserved by 'the flower preservation studio'.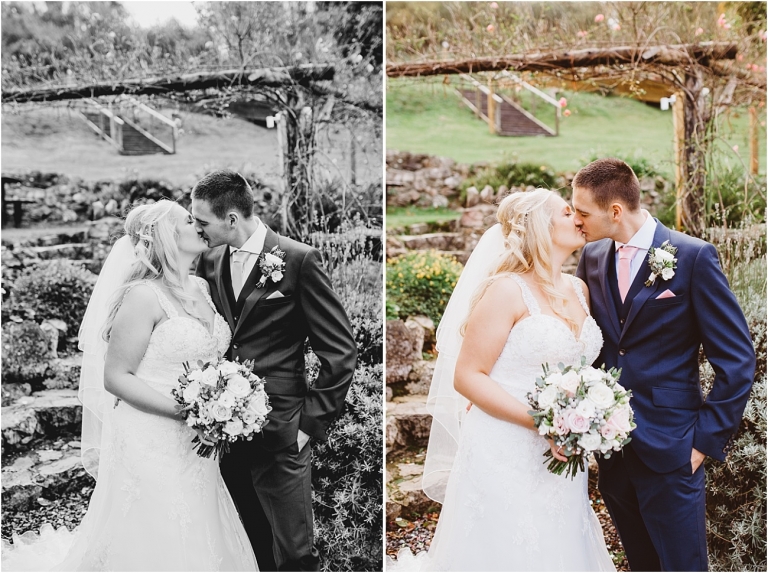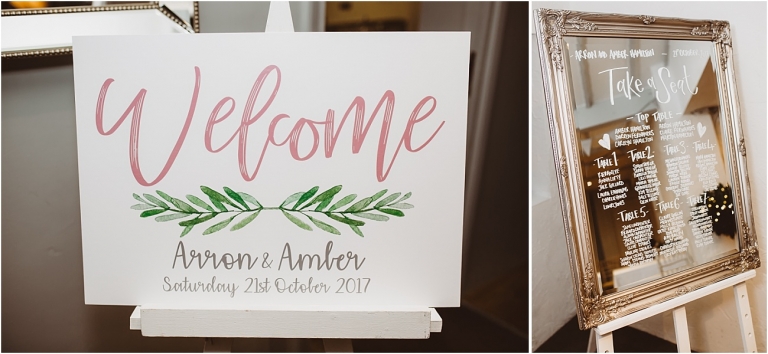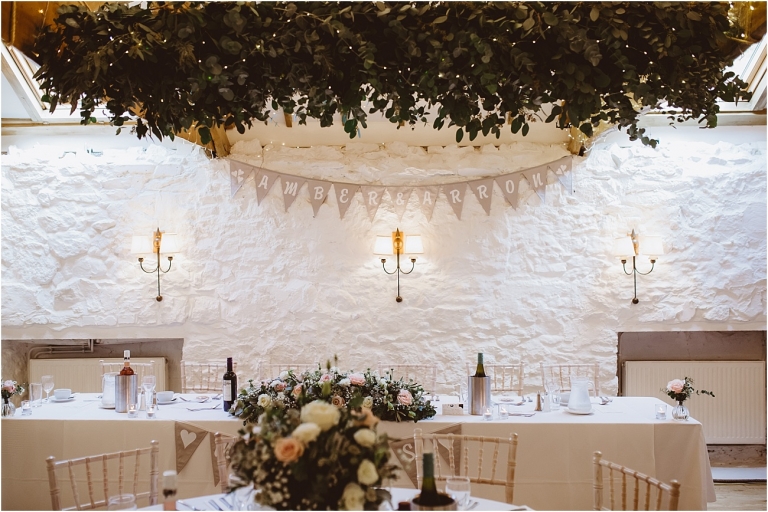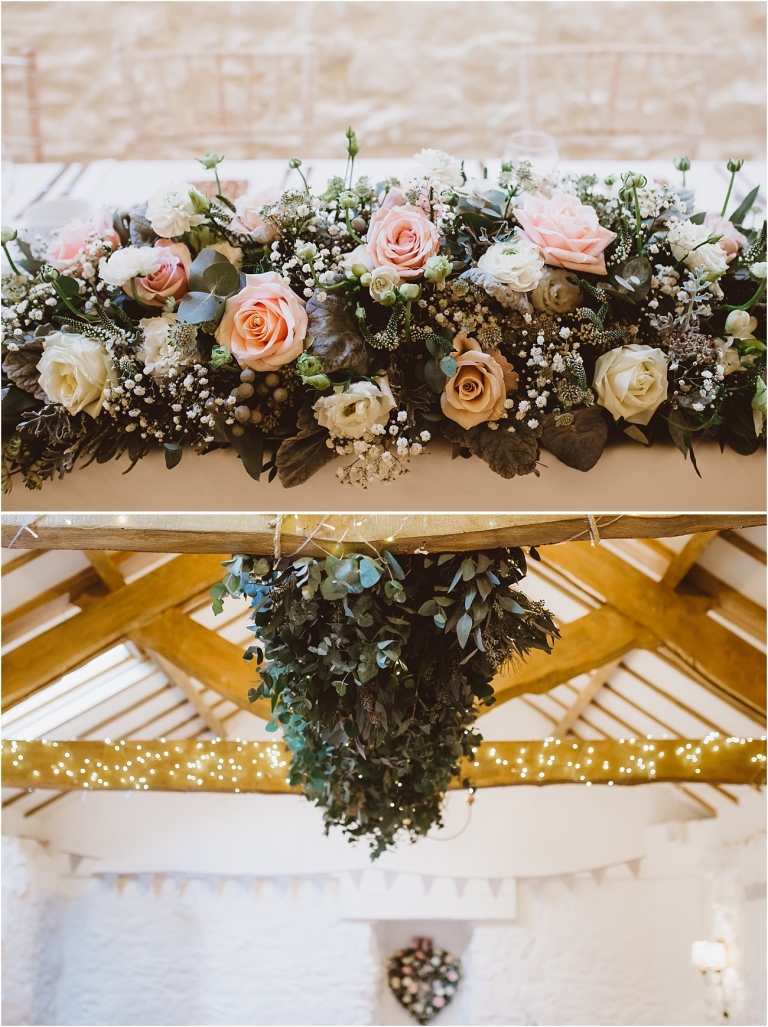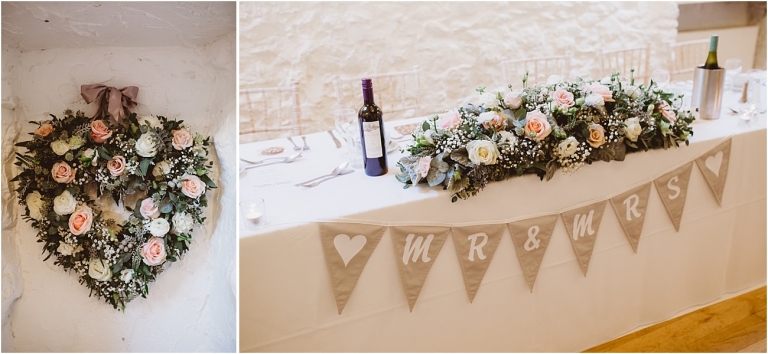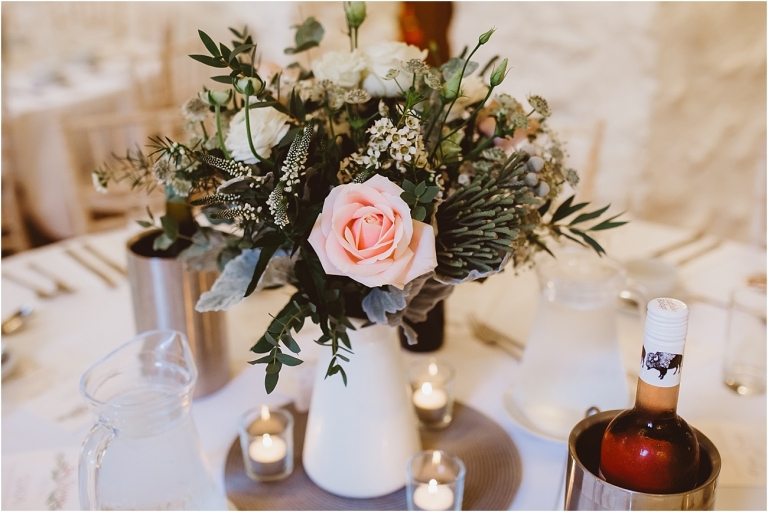 Credit must go to Hollyhocks once again; their flowers and arrangements were absolutely beautiful.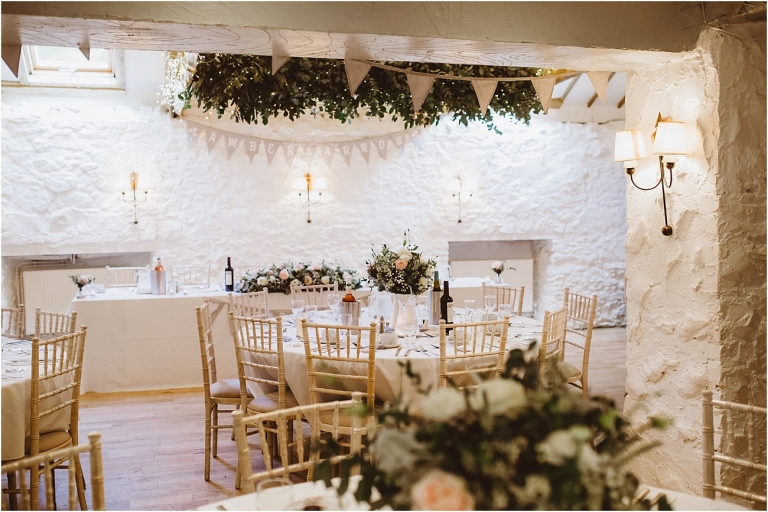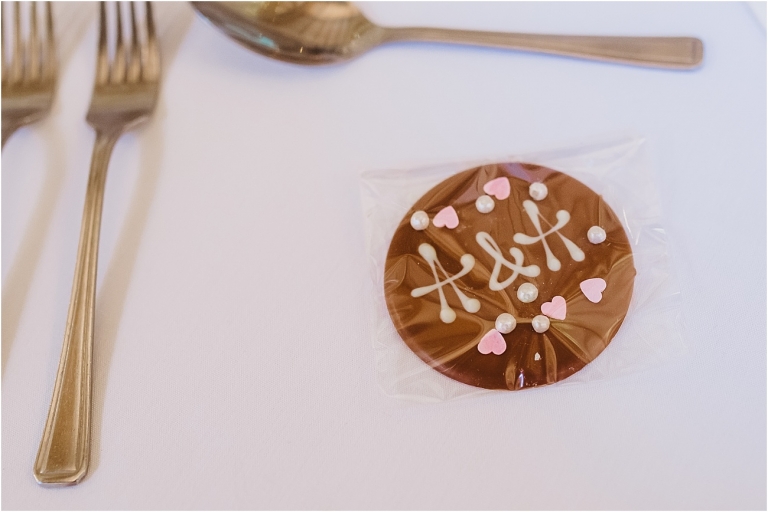 Their lovely wedding favours were from I Should Coco in St. Ives.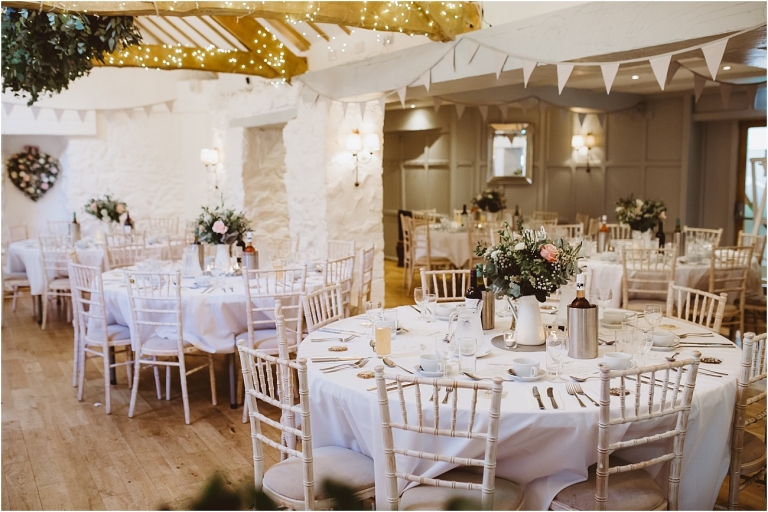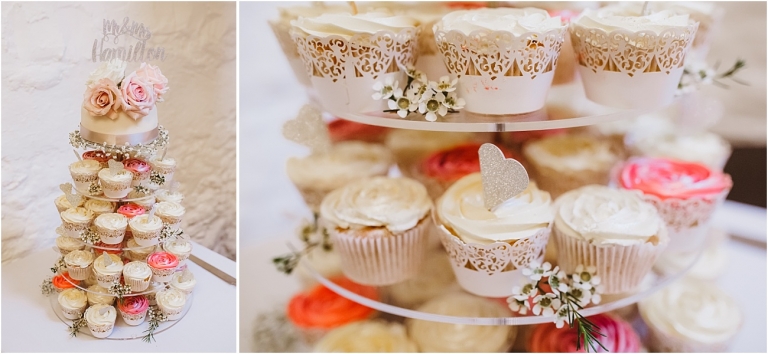 Amber and Arron's cake was a real family effort; Amber's aunt made the top fruit cake, her mum made the cupcakes, Amber iced them and her nan helped put it all together!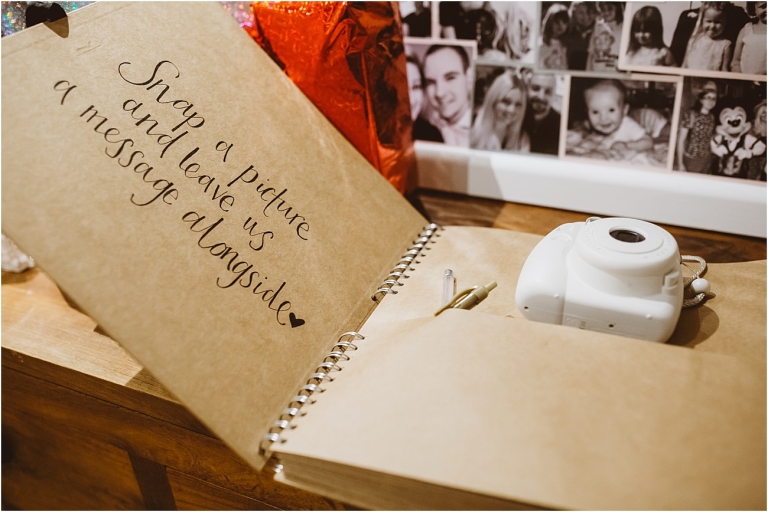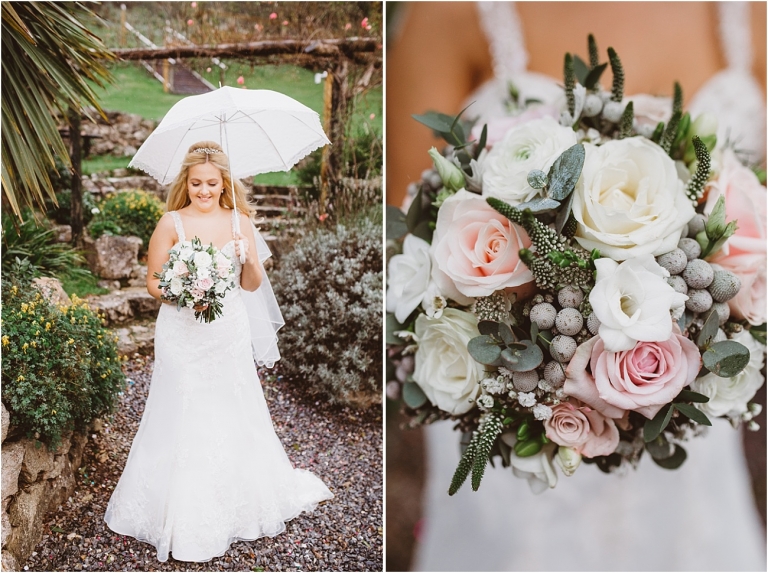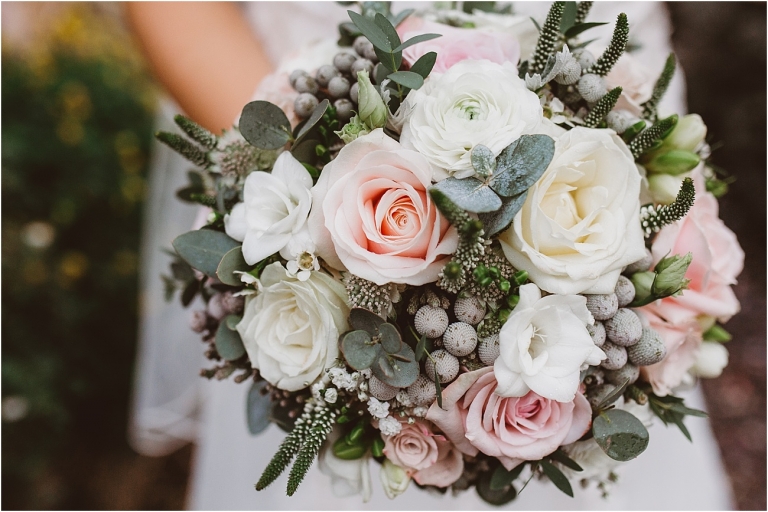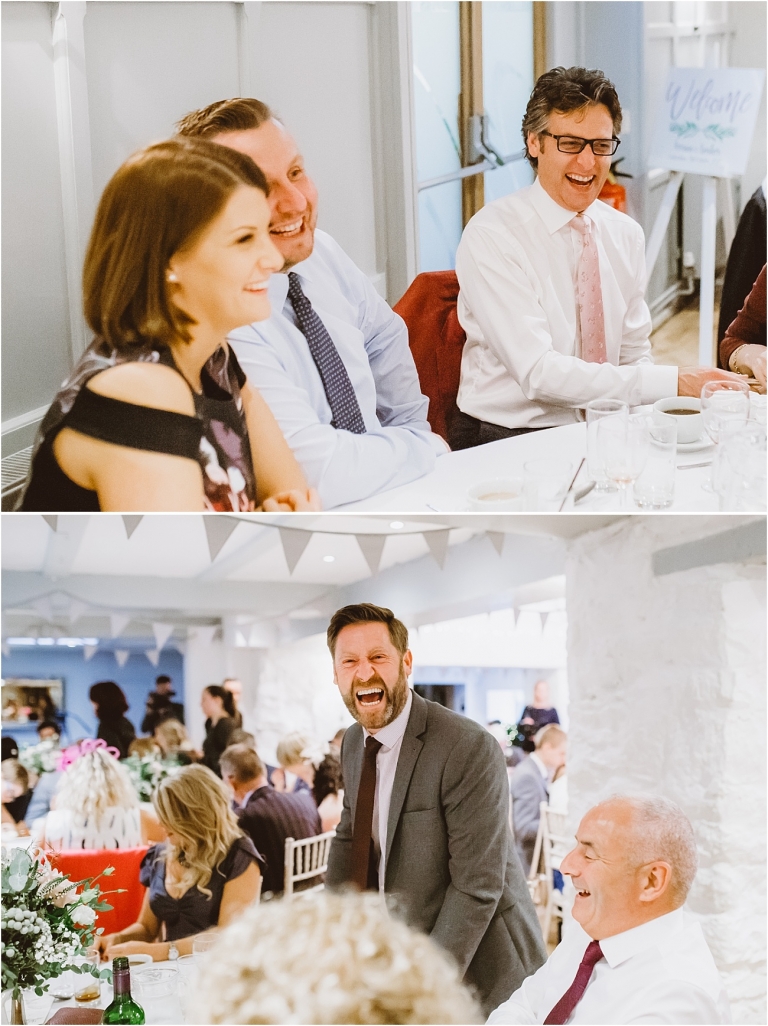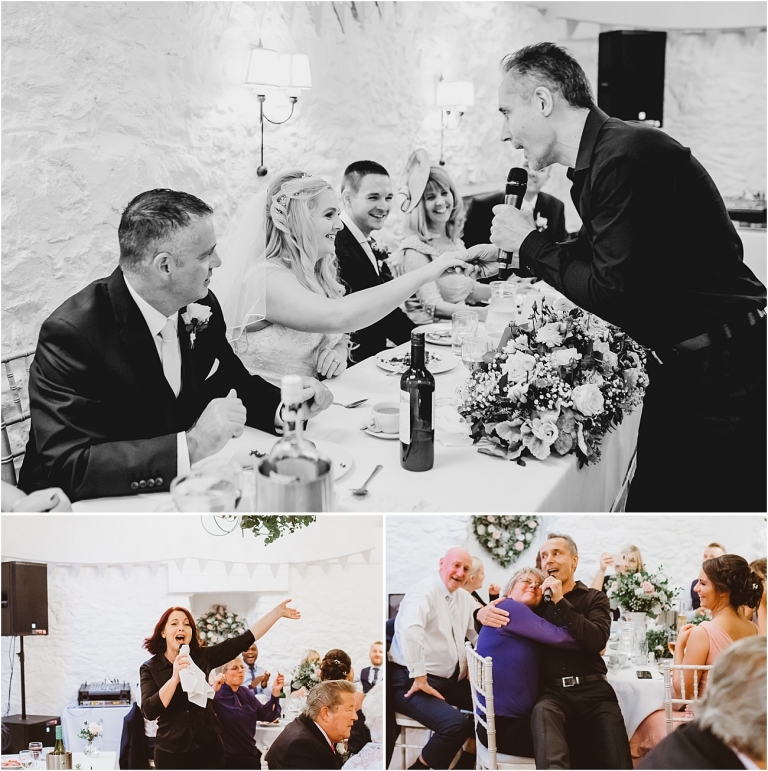 They managed to keep Dylan and Mo from Bravo Singing Waiters a surprise from everyone so the response and atmosphere were amazing!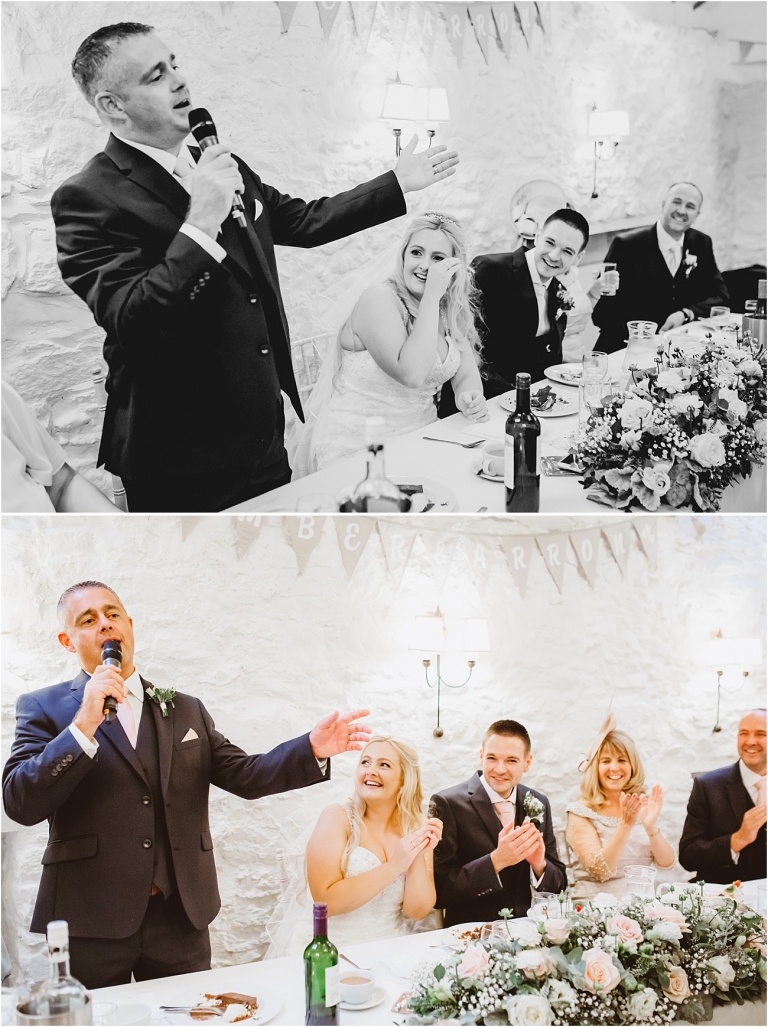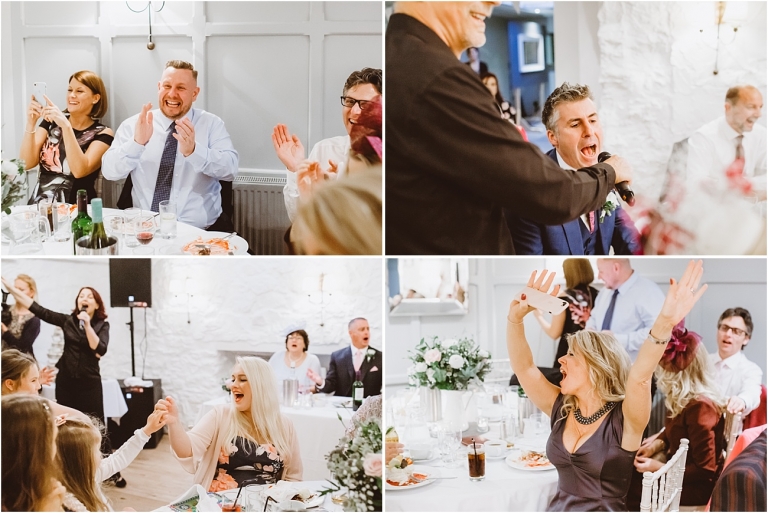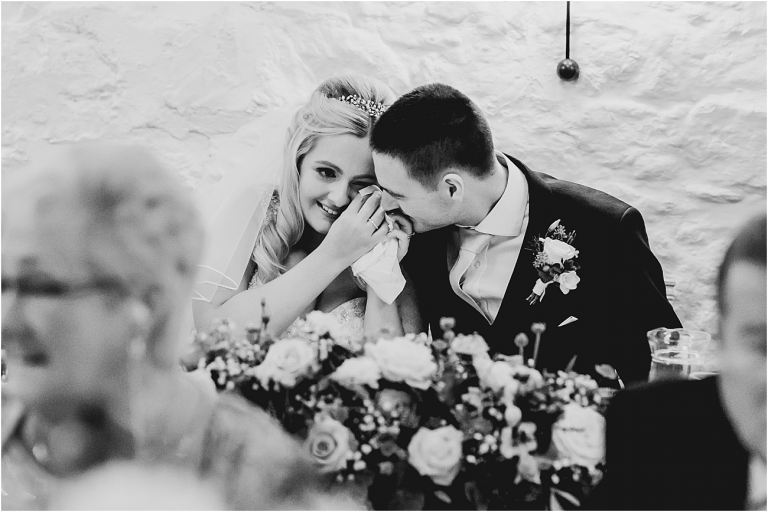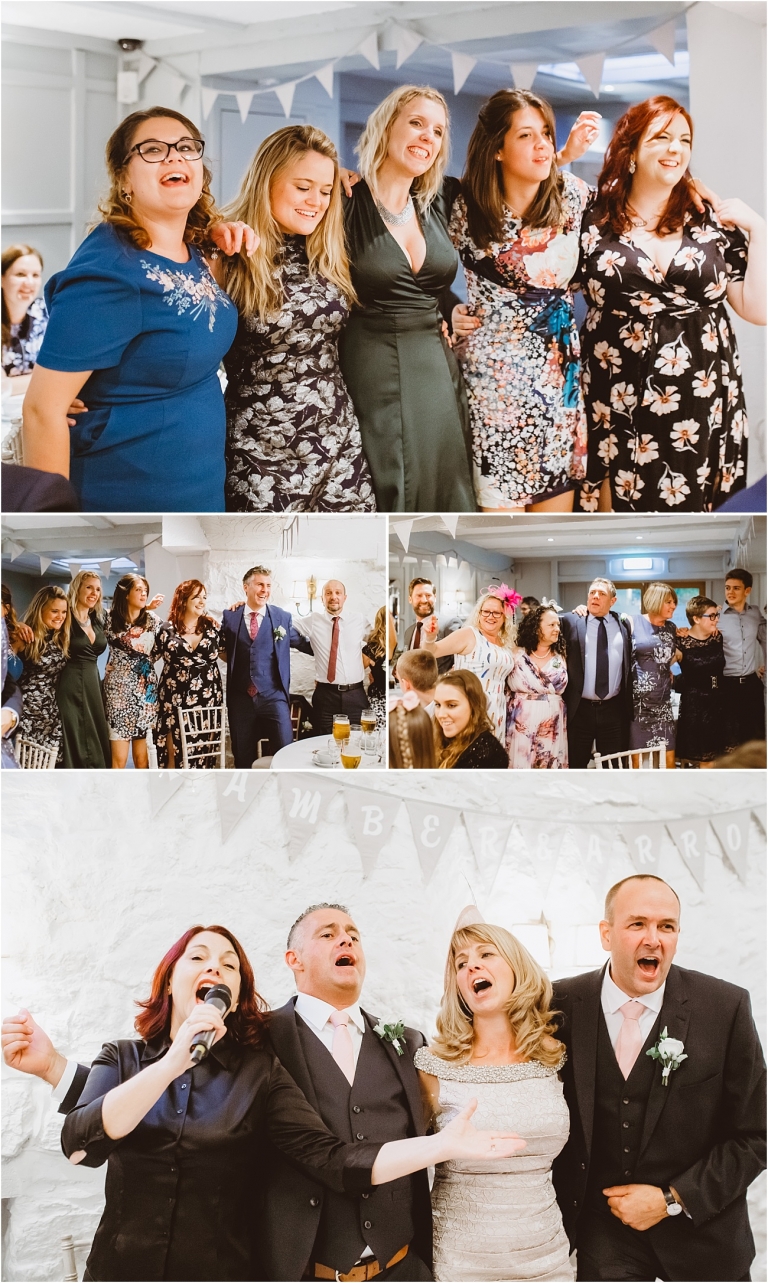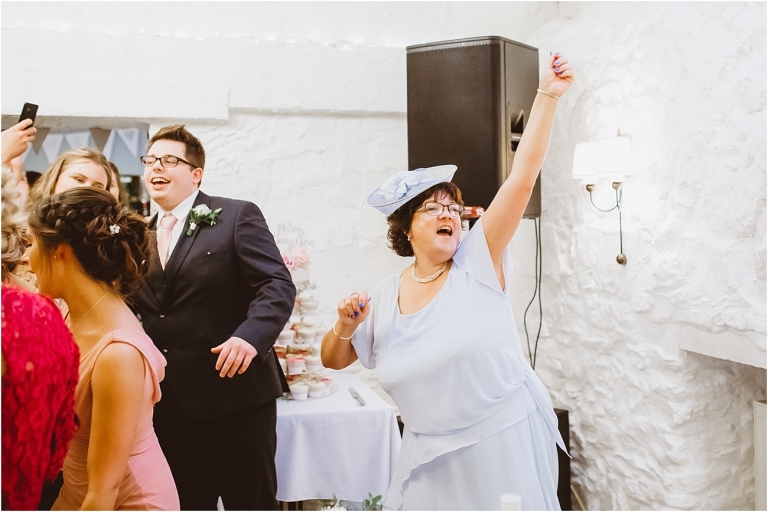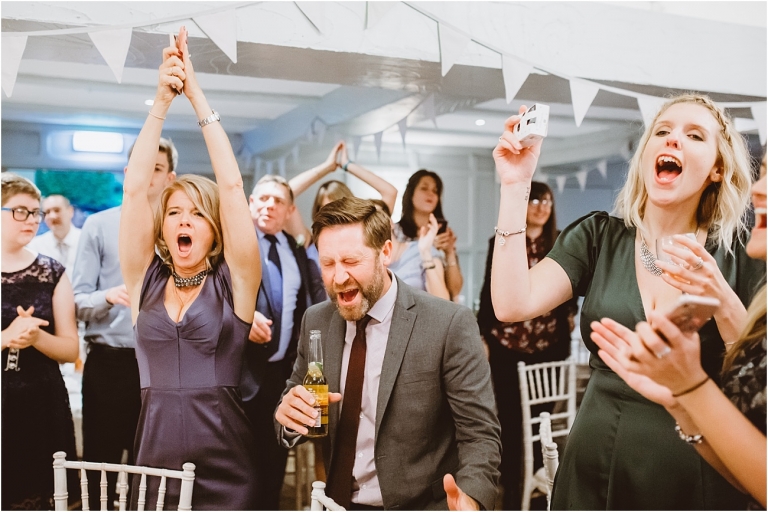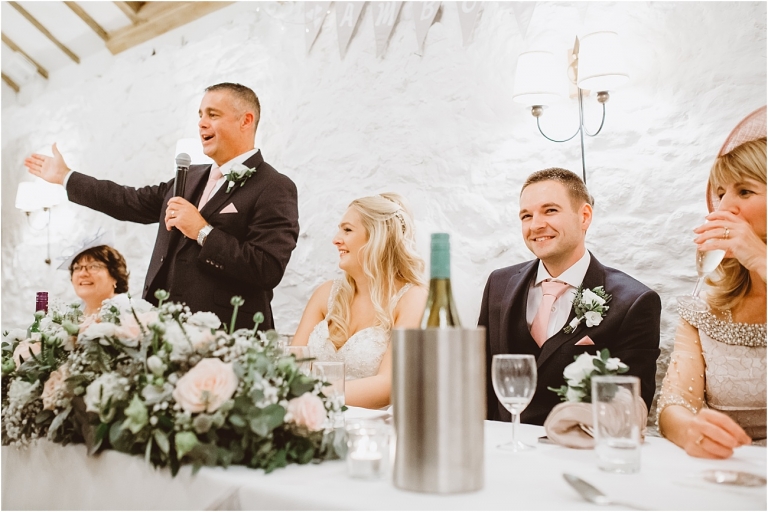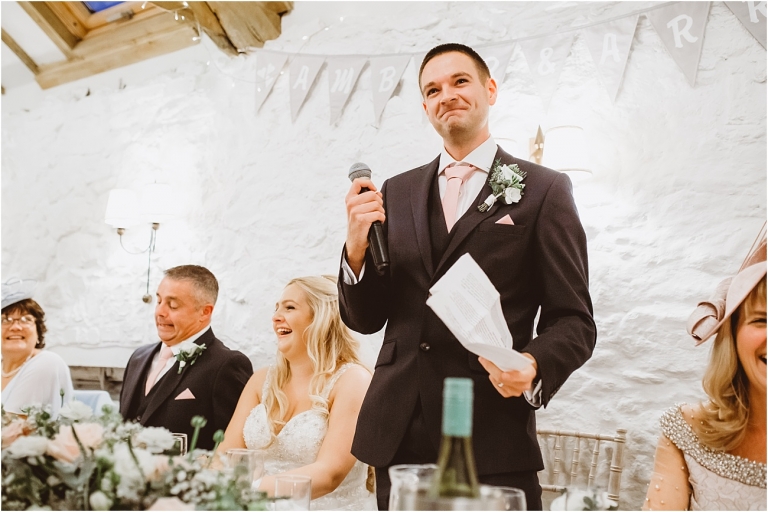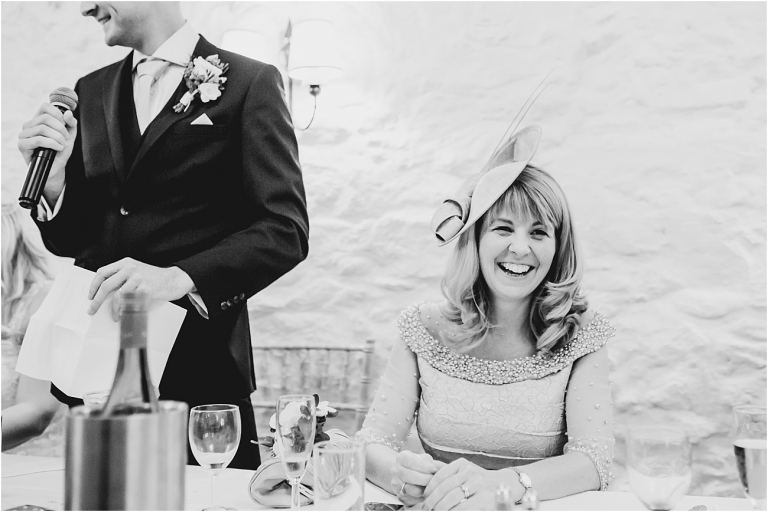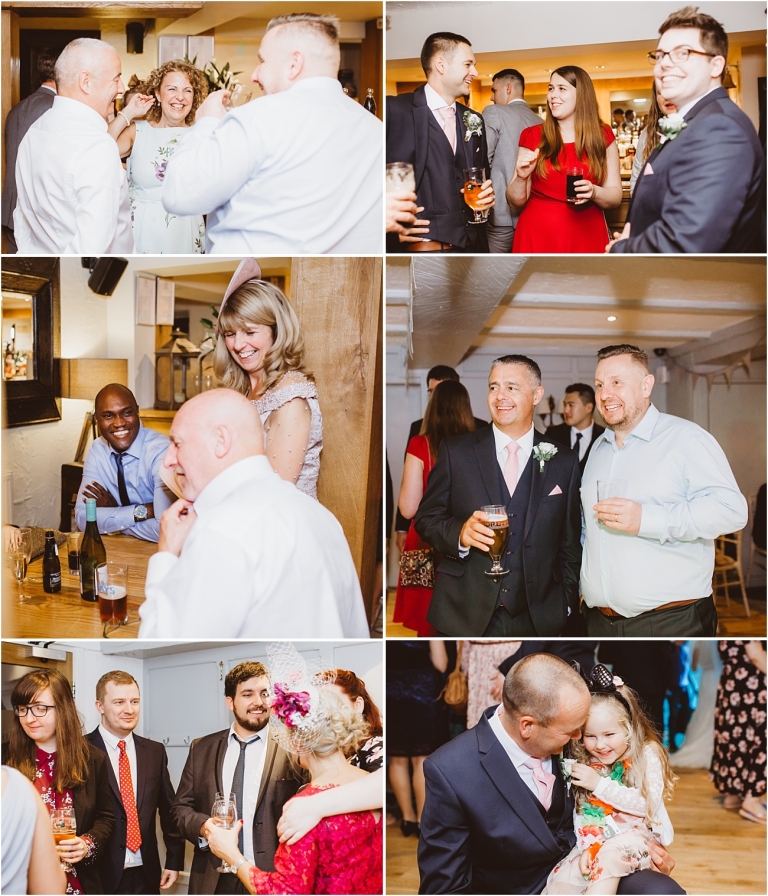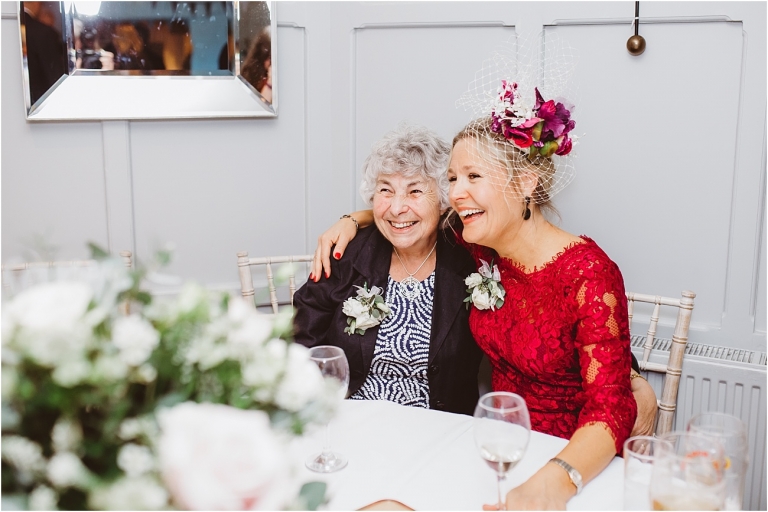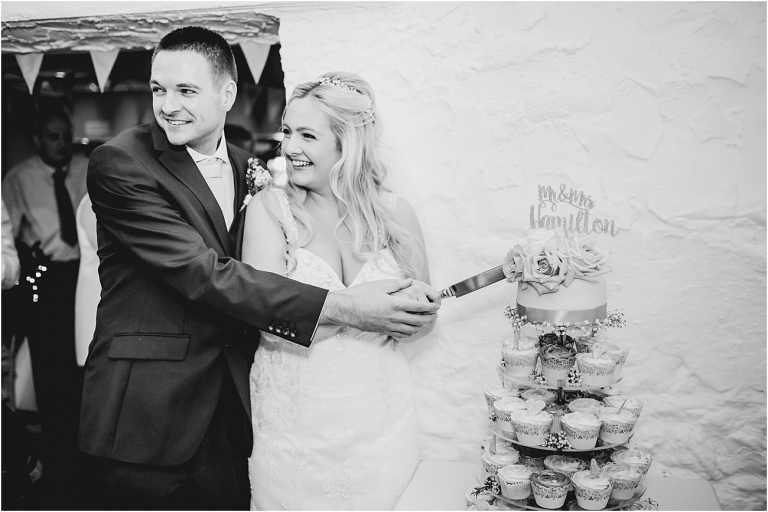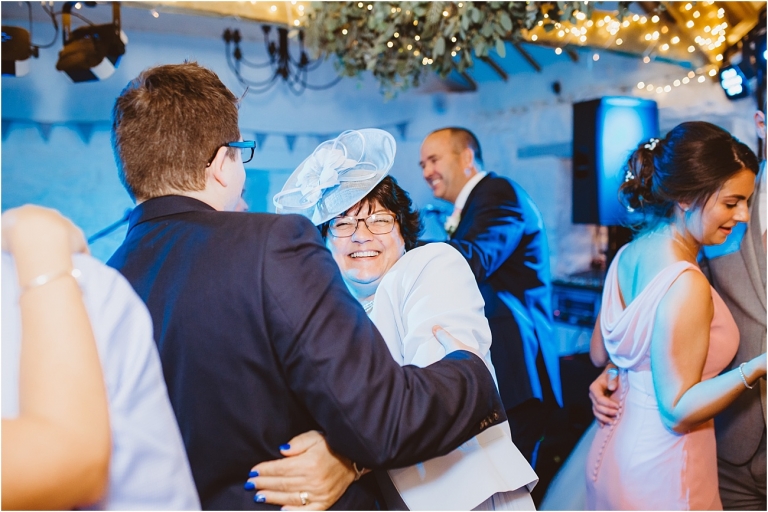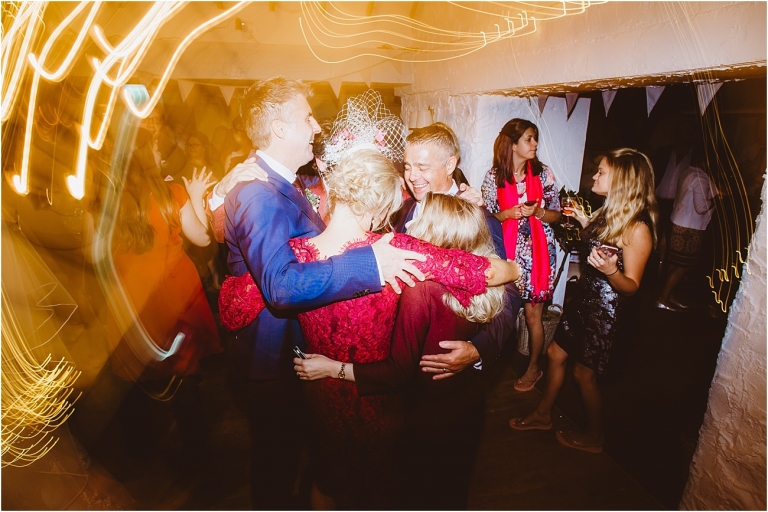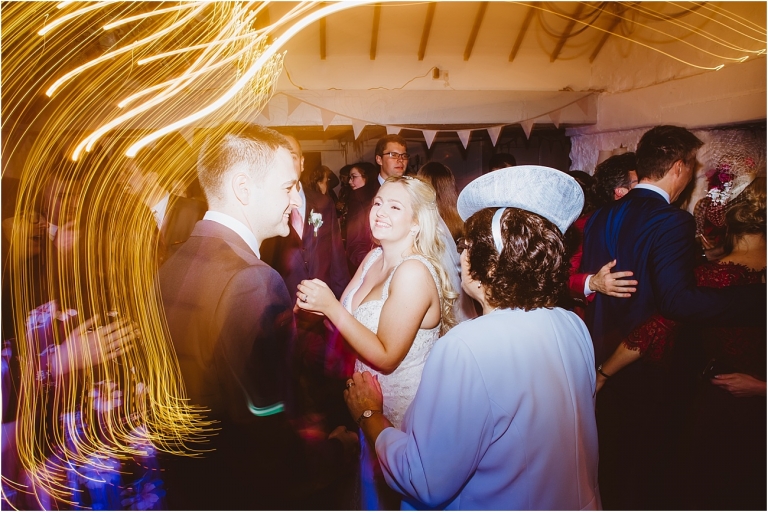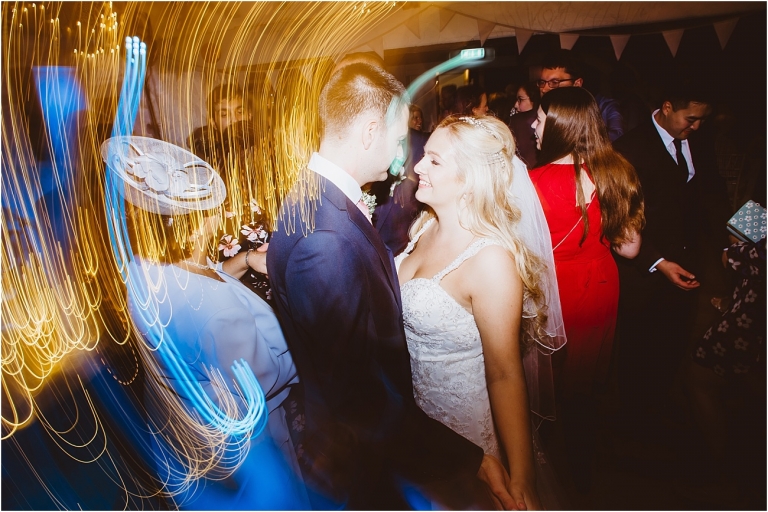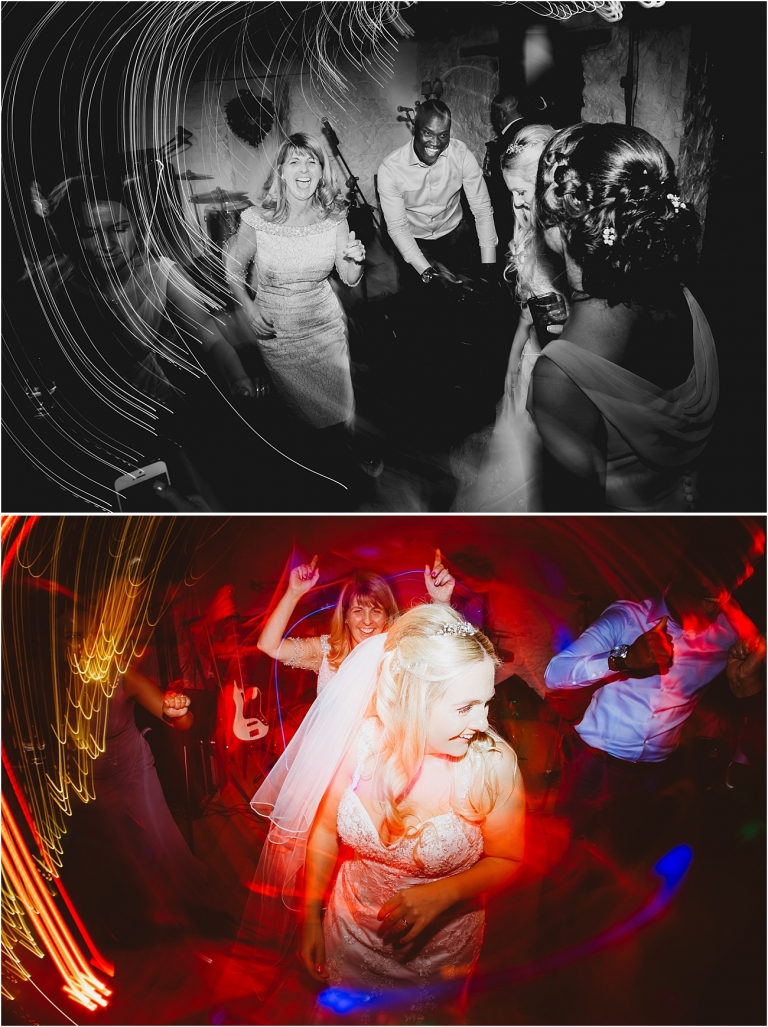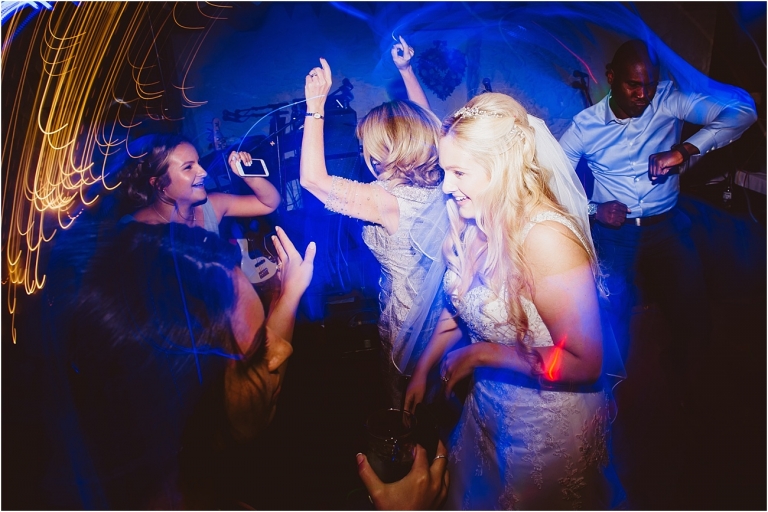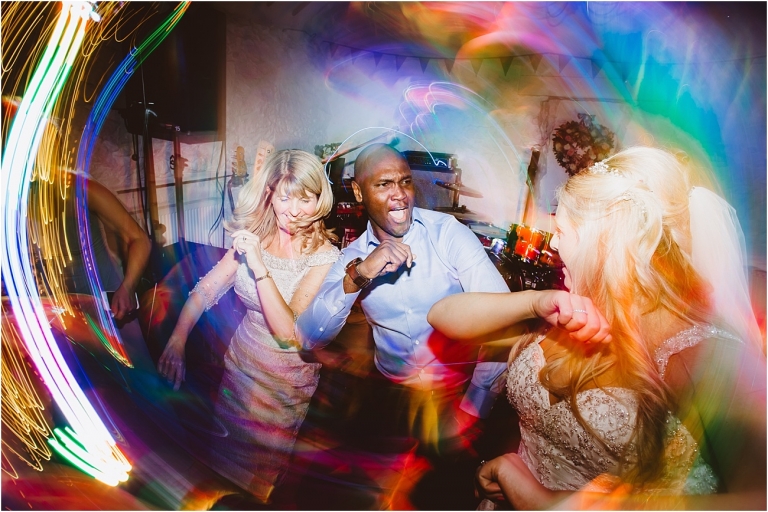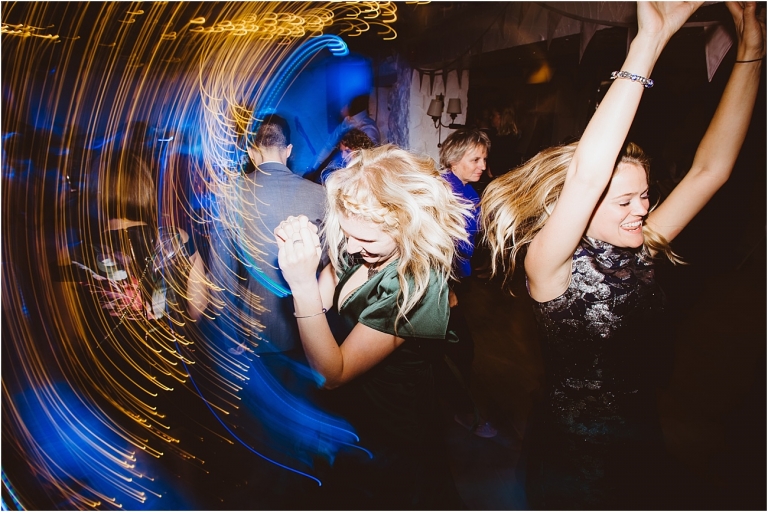 Thank you for reading my blog! If you would like to leave a comment, please free to do so below. And if you are looking for a wedding photographer in Devon, please feel free to get in touch. Finally, a big thank you to Amber and Arron for allowing me to photograph their fabulous wedding!
Liz and Terry wanted their wedding to be relaxed, informal and fun. The tone was set when Terry danced down the aisle to The Proclaimers' Five Hundred Miles with his best man by way of an entrance. The ceremony and vows were evidently heartfelt, yet relaxed and joyous. After the ceremony, Terry danced down the aisle again, only this time with his new wife! They both love dancing and it was lovely that they could infuse their wedding with this passion, as well as their love of fun and of one another.
The ceremony and reception were both elegant and simple. Crisp green foliage was used throughout and looked fantastic against the white table linens and white orchids. The weather on the day was actually quite stormy and it even hailed at one point, yet the simplicity of the green and white colours kept everything bright, summery and brilliant. We did get lucky and the sun shone exactly when we needed it to, allowing us to get some beautiful photos in the grounds of Bickley. It was a privilege to be Liz and Terry's wedding photographer and share this day with them!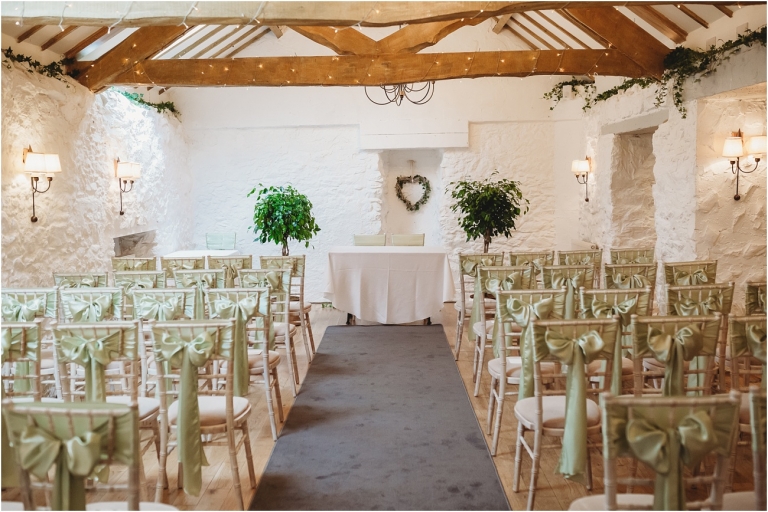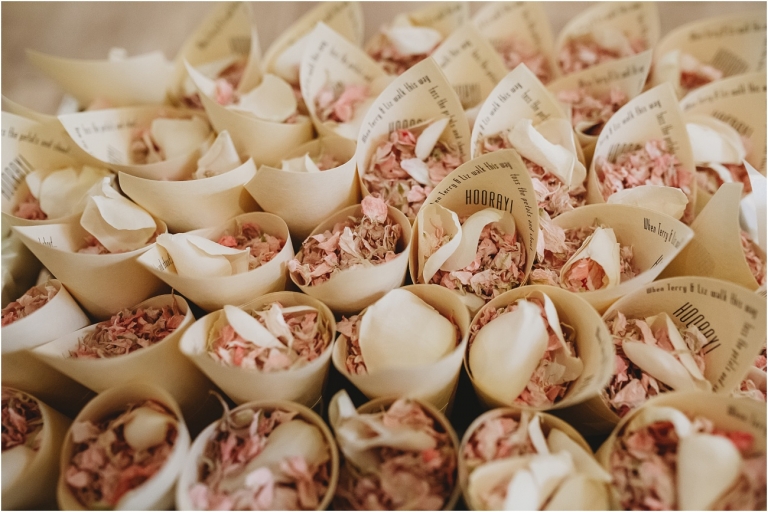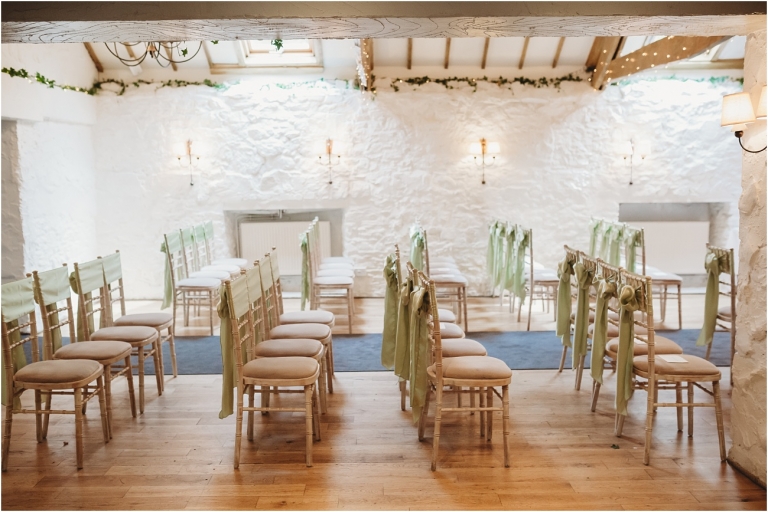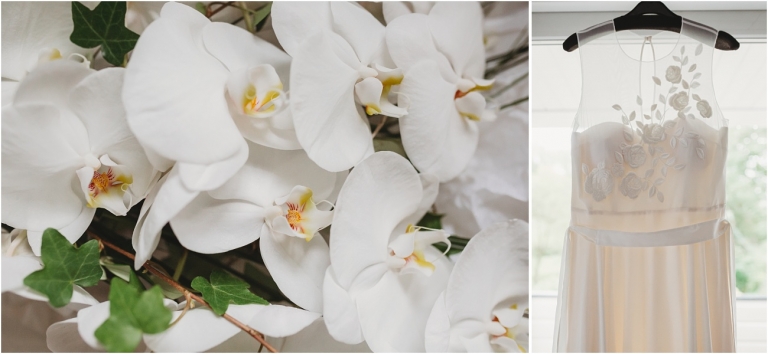 The men's suits were Boss, as were the Terry and his best man's ties. Liz and Terry decked their sons in green silk ties to match the superb verdant colour scheme.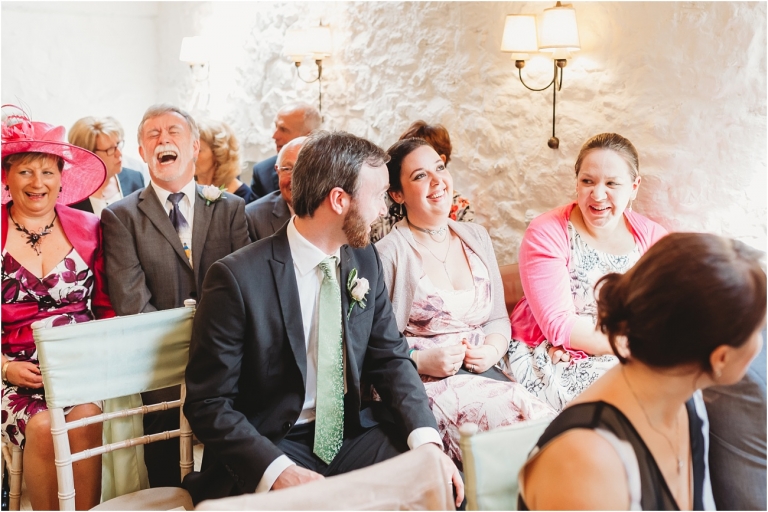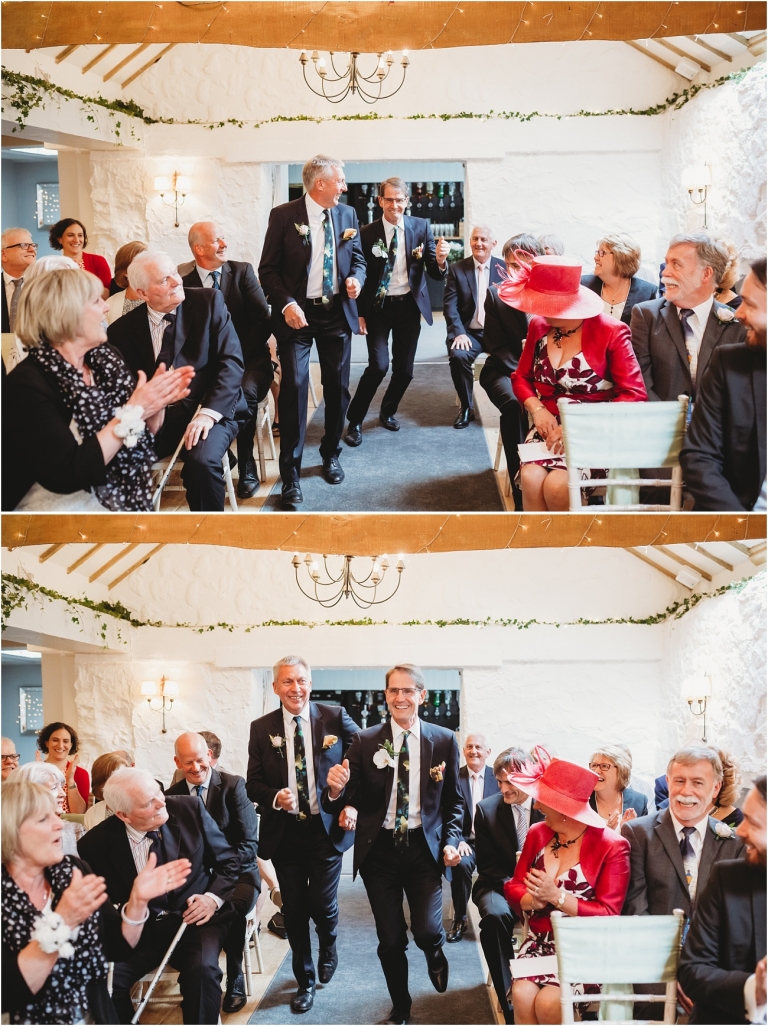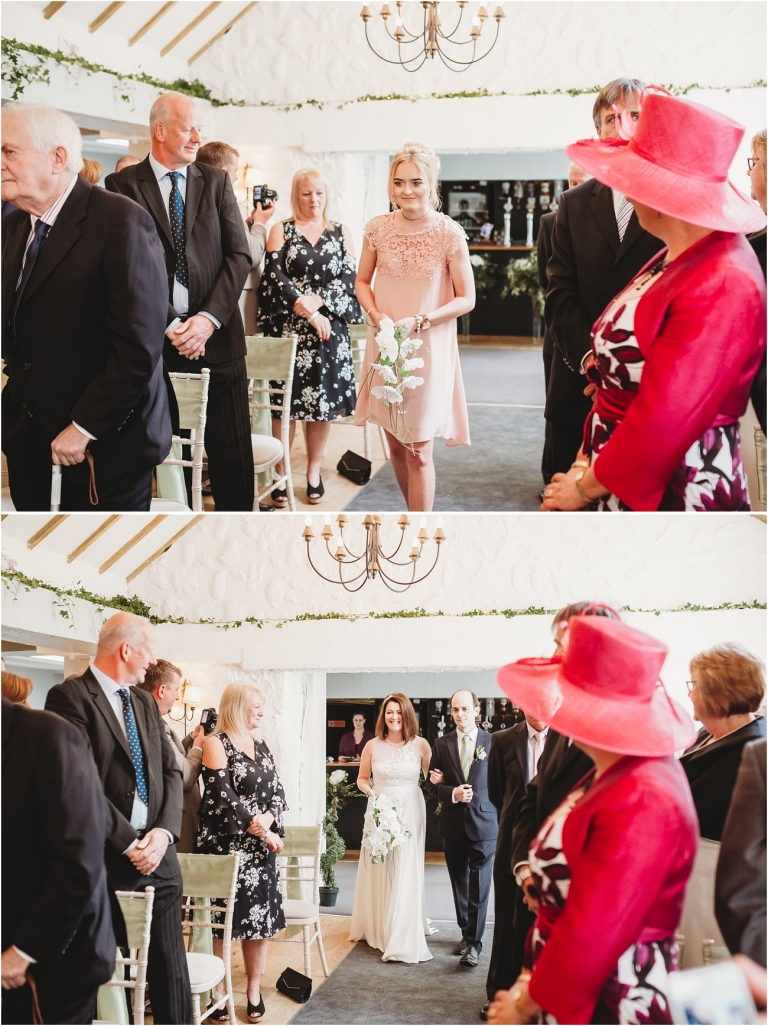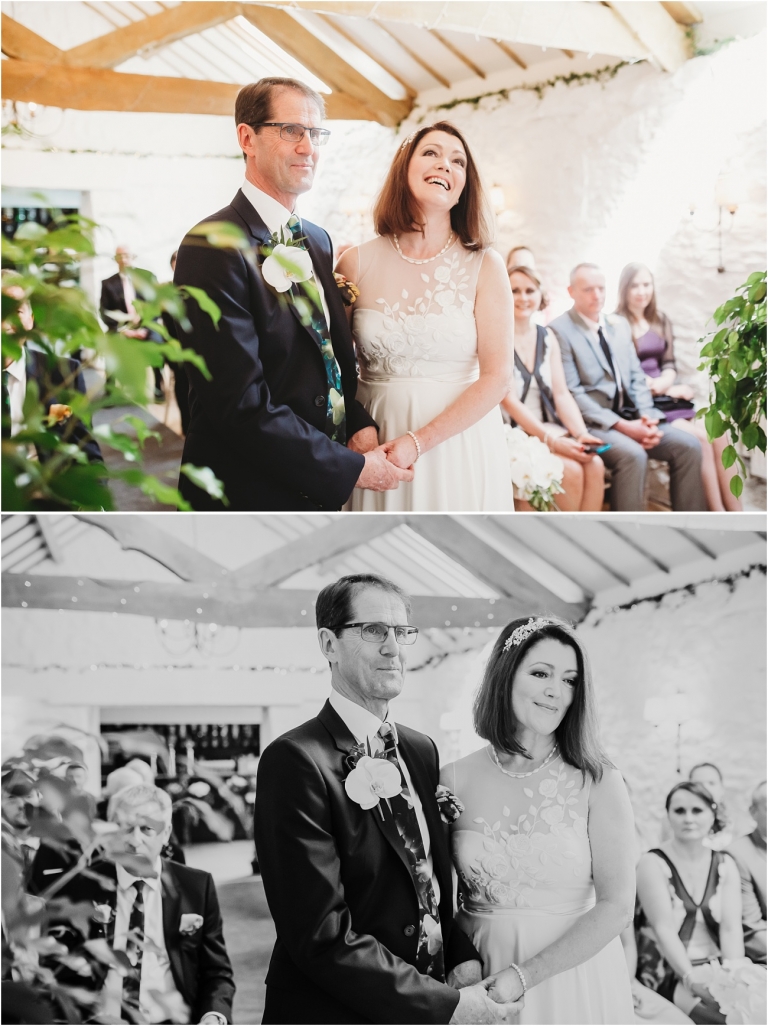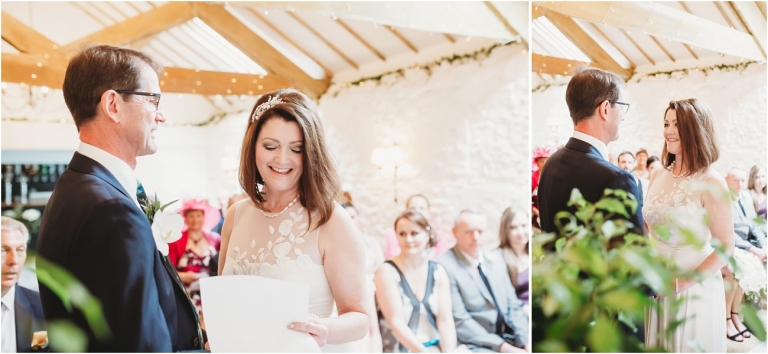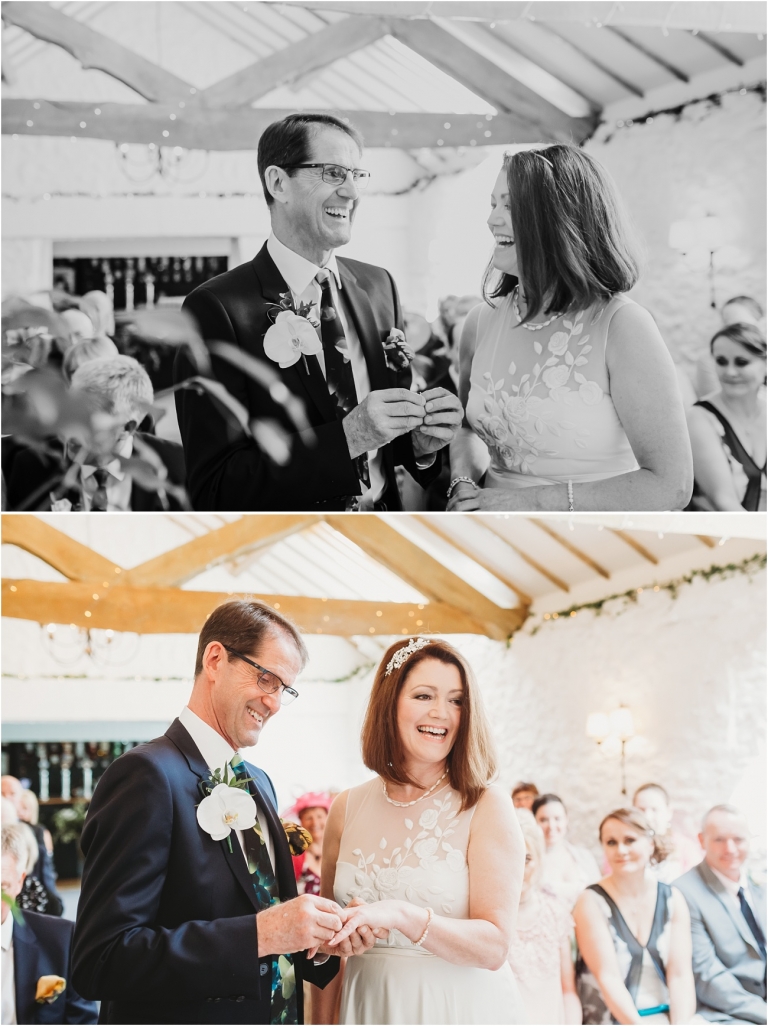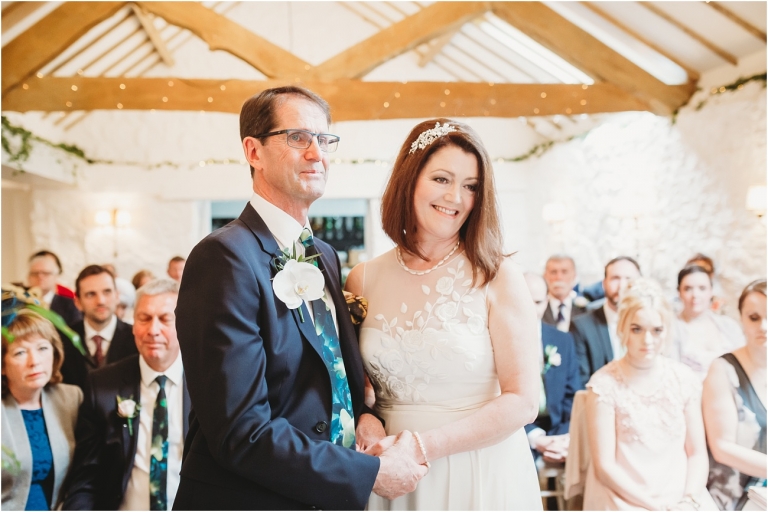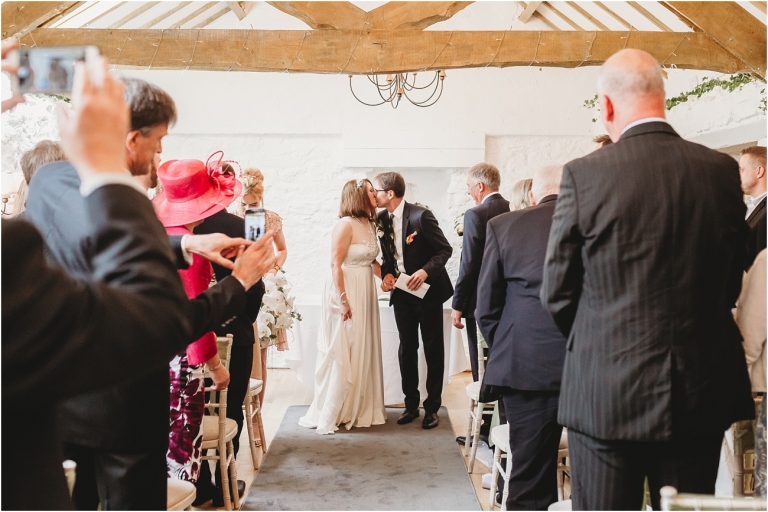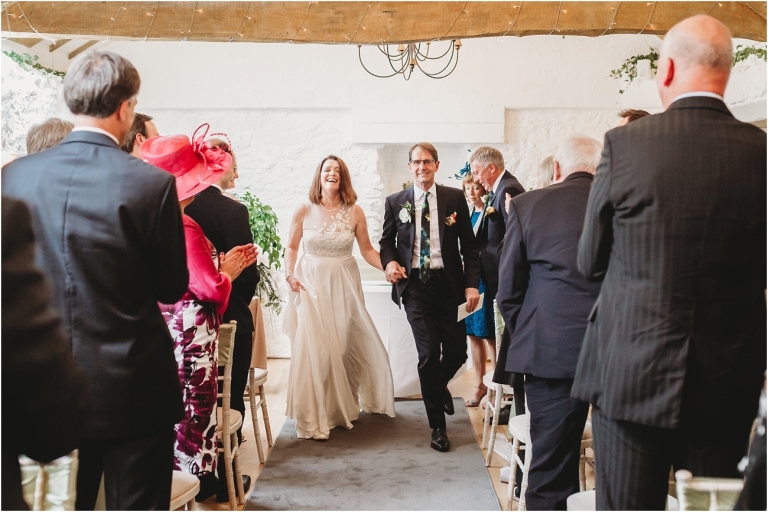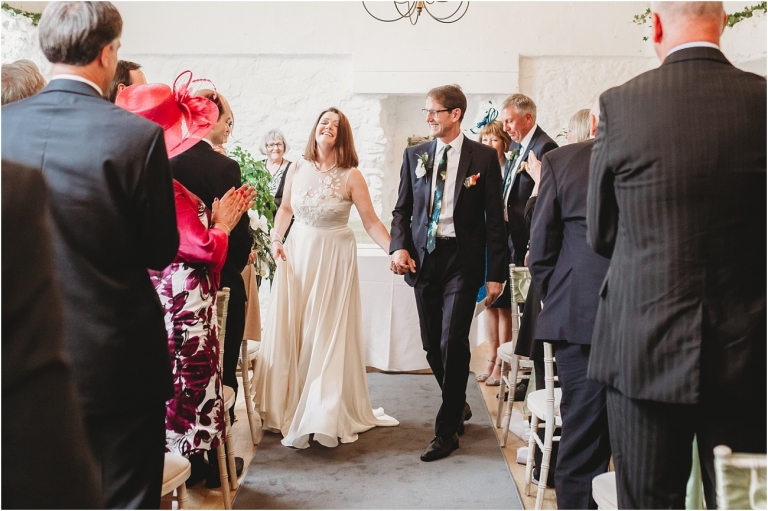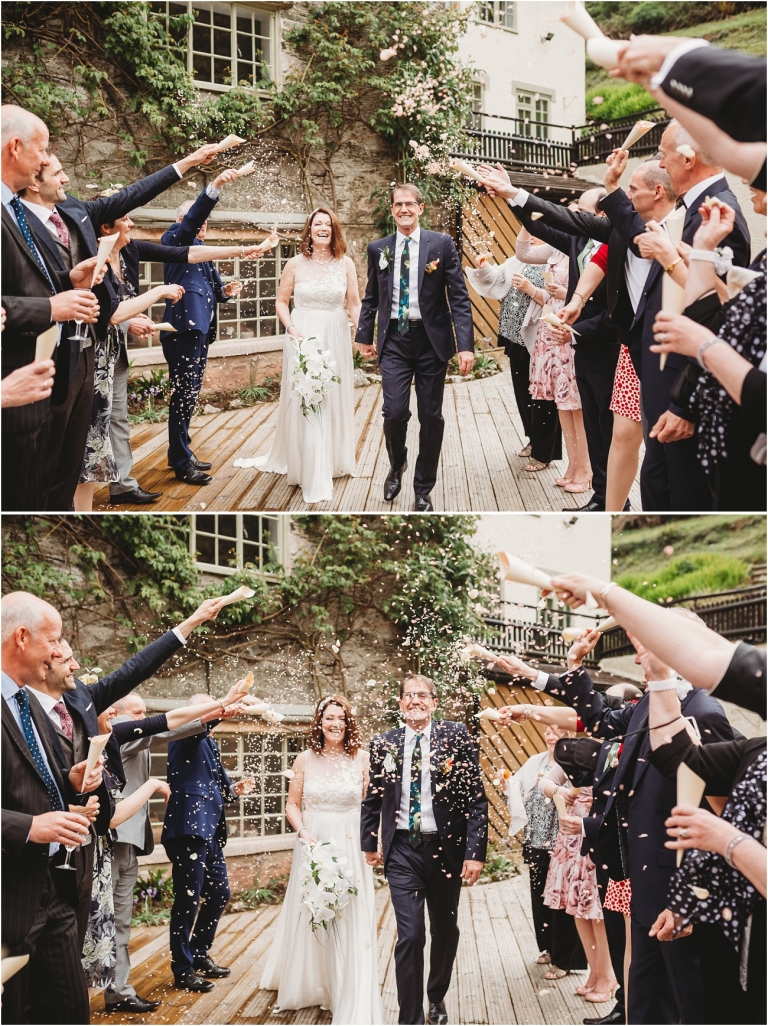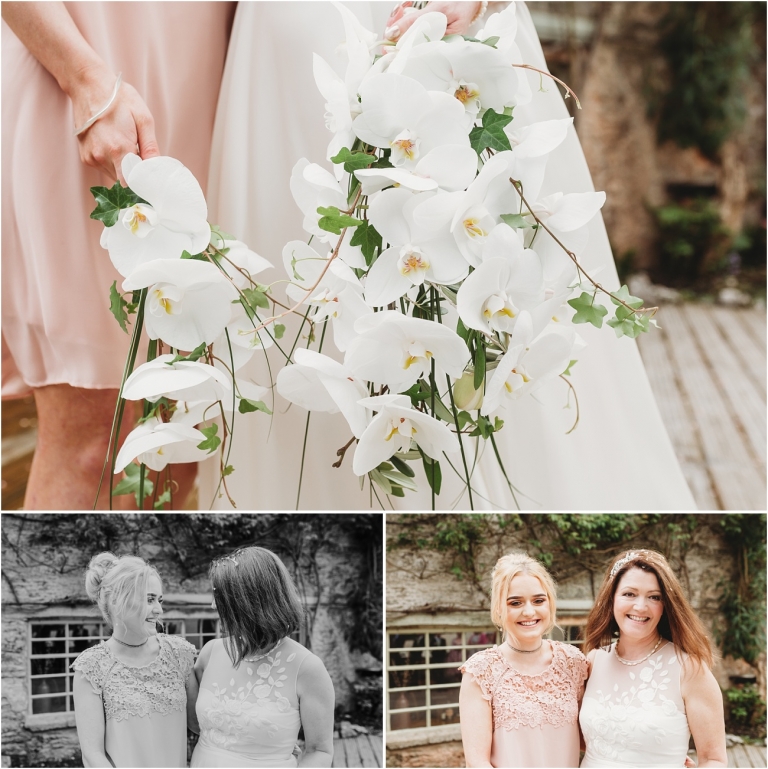 I love Liz's Phase Eight dress, it went so well with the day, simple and elegant! Liz's hair was styled by Roma in Torquay. She said that she wanted to keep her usual style and I think she made a great decision because she looked gorgeous. Her makeup was done by her niece Ellie Cowley, who was also a bridesmaid. Liz said that she wanted to look recognisable so as not to scare Terry on the day… suffice to say that he was anything but!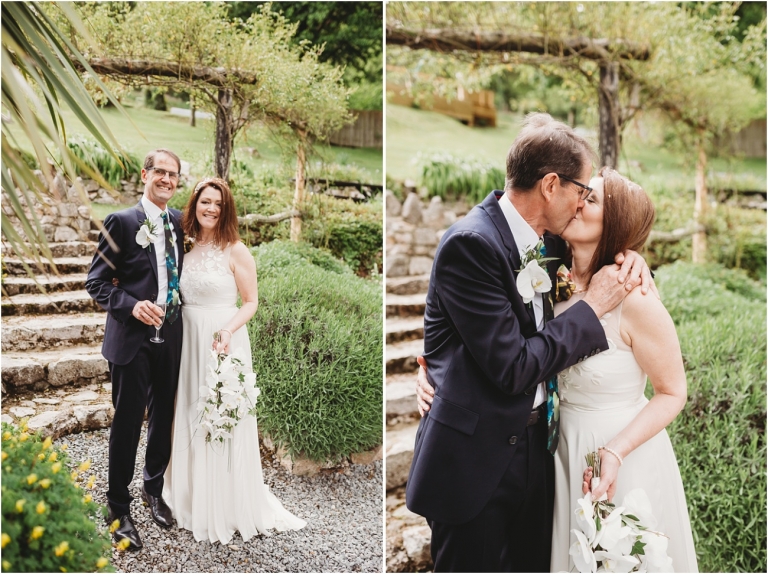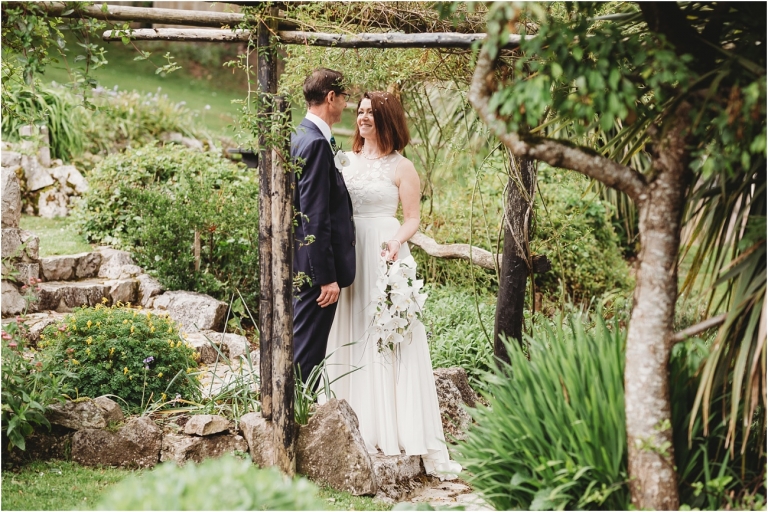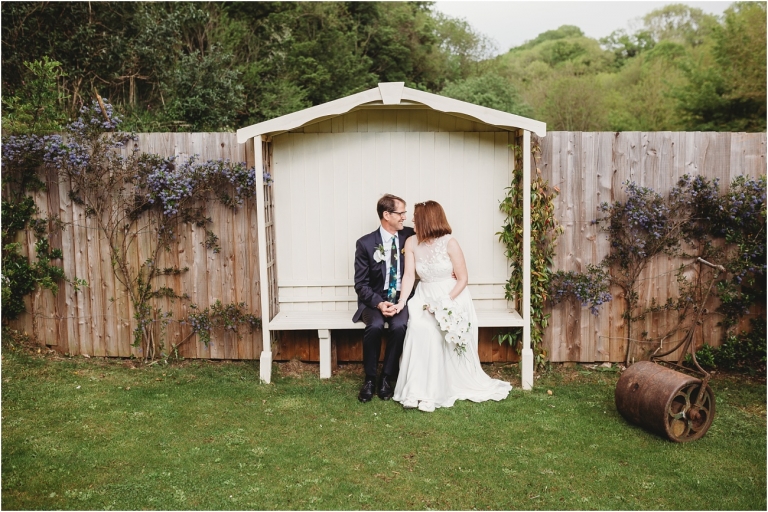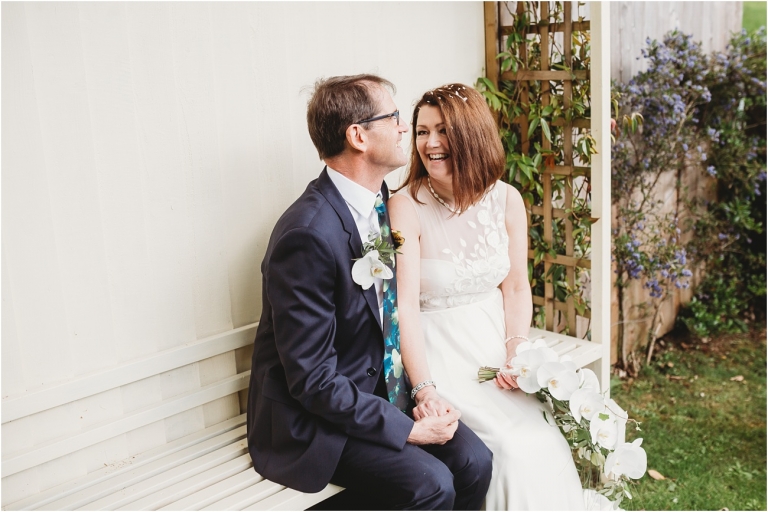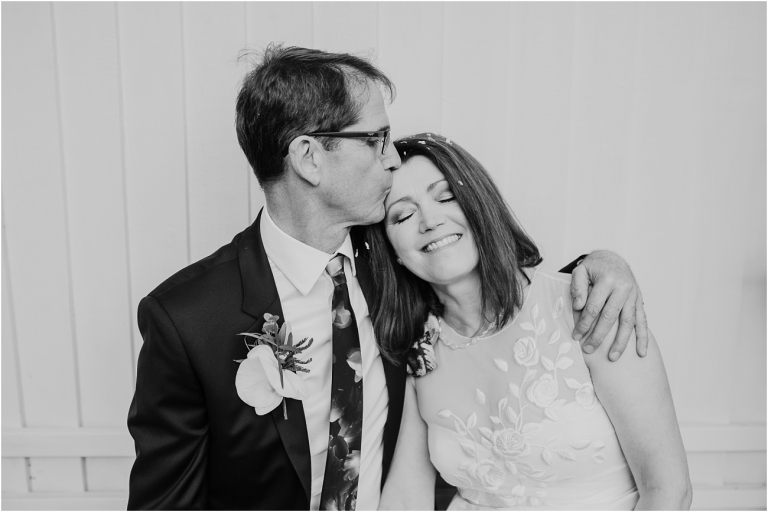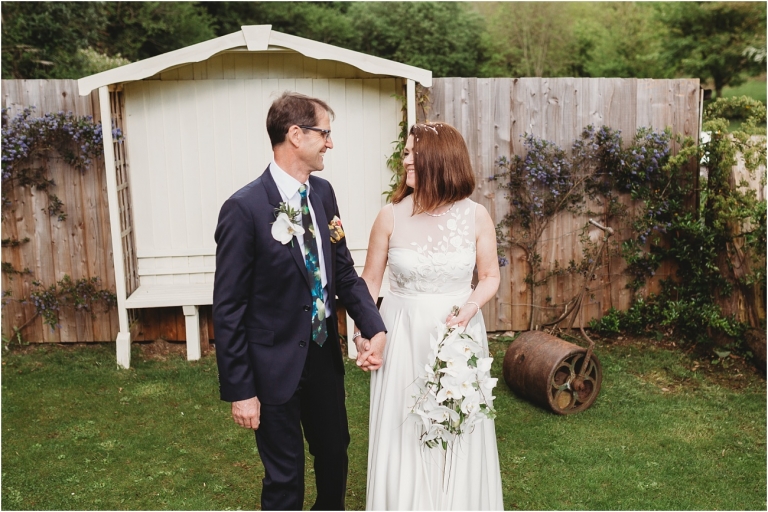 Liz designed all the stationary herself using Vistaprint. The table names and cards were inspired by Liz and Terry's mutual love of Africa, and the photos were their own. Their daughter in law Alex is a talented artist, so she edited the images to create a very tonal look, which went with the elegant look of the day.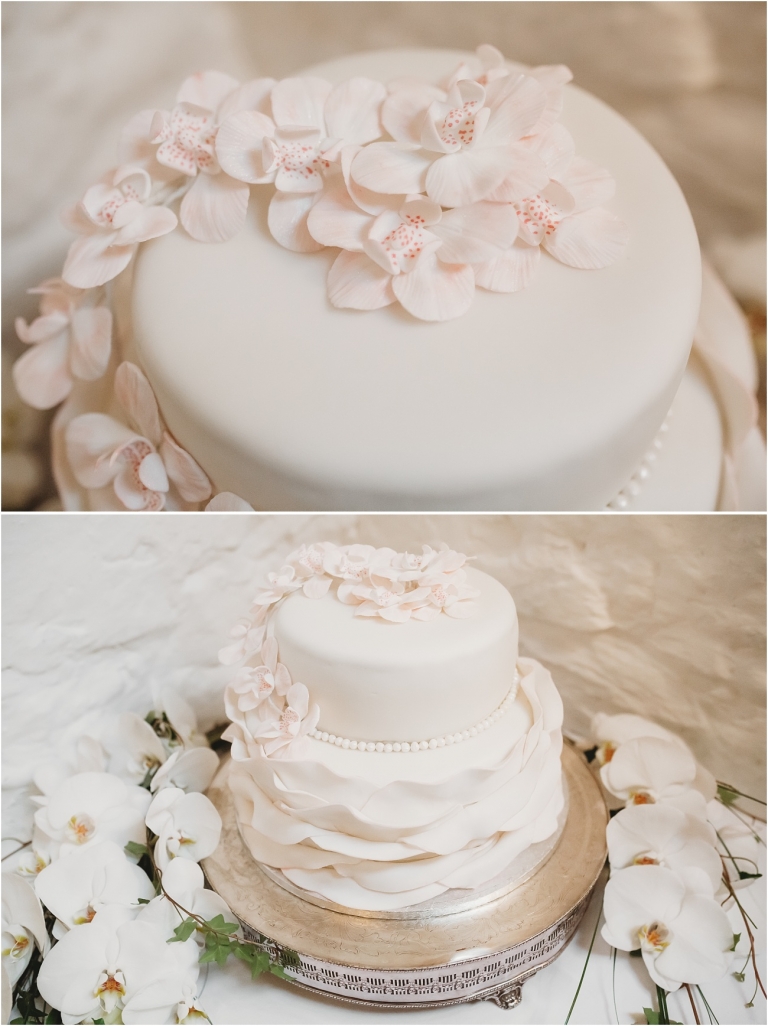 The cake was made by Liz's best friend Kate; a very talented cake decorator! Liz asked Kate if she could include orchids and ruffles in the design and the effect is absolutely stunning. The orchids look so real it's hard to believe they're sugar!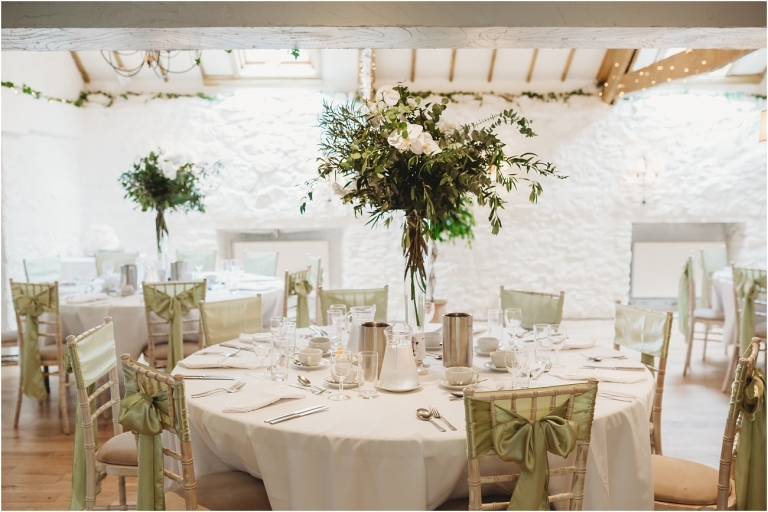 Liz and Terry hired lovely fresh linen napkins from
Total Event Hire
in Newton Abbot, as well as the cake stand and knife. This crisp, elegant and uncluttered look allowed the superb arrangements of olive and eucalyptus foliage to shine. The flowers were beautifully done by Louise of
Wild Floral Designs
 and included white orchids, which are Liz's favourite flower.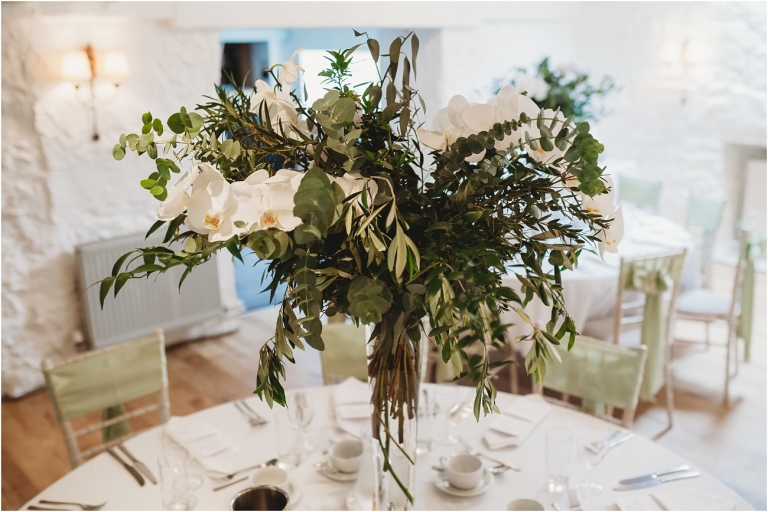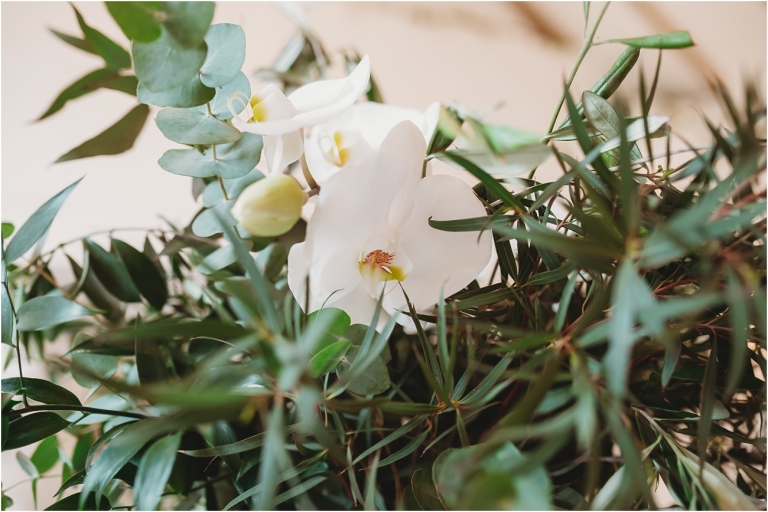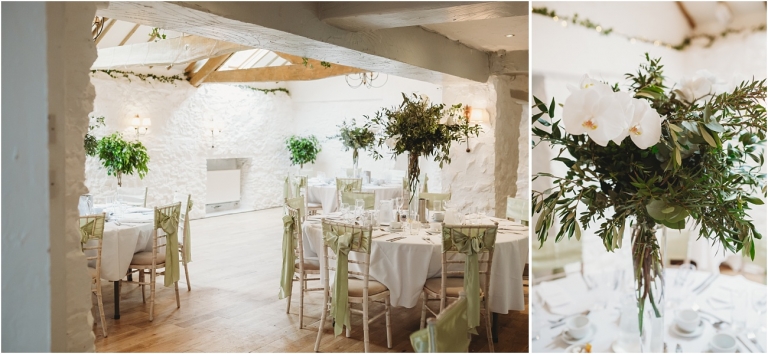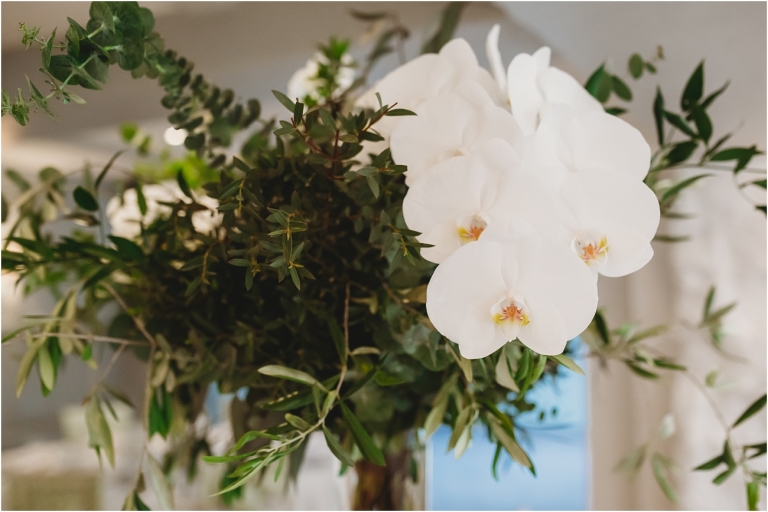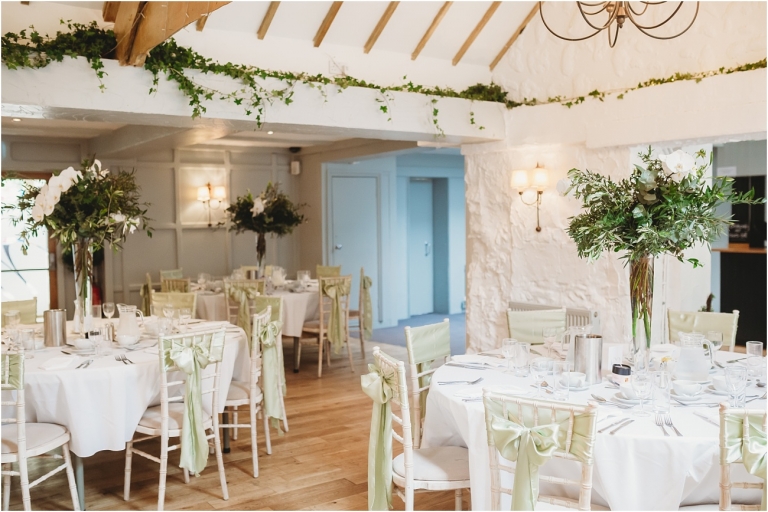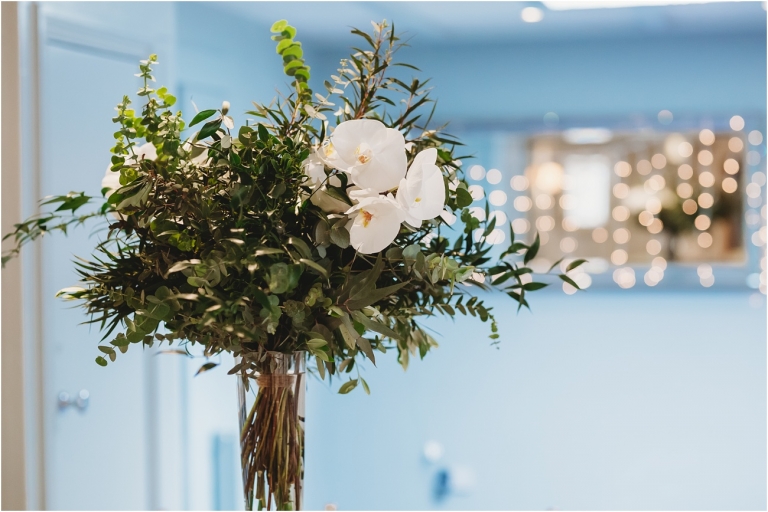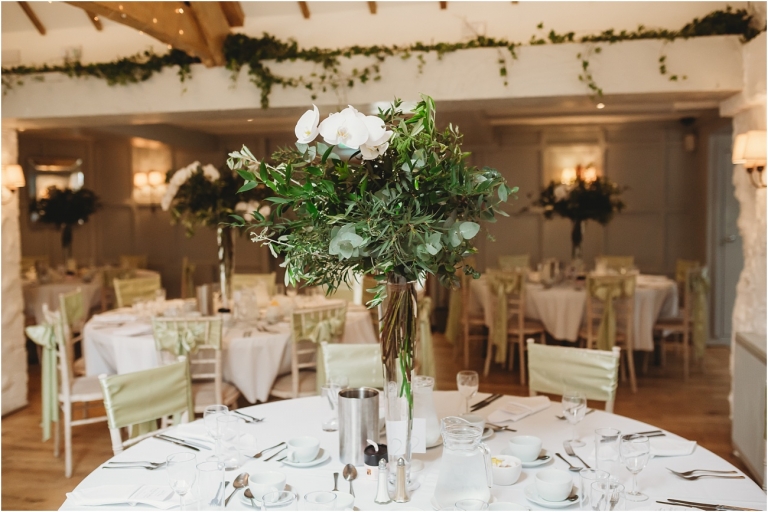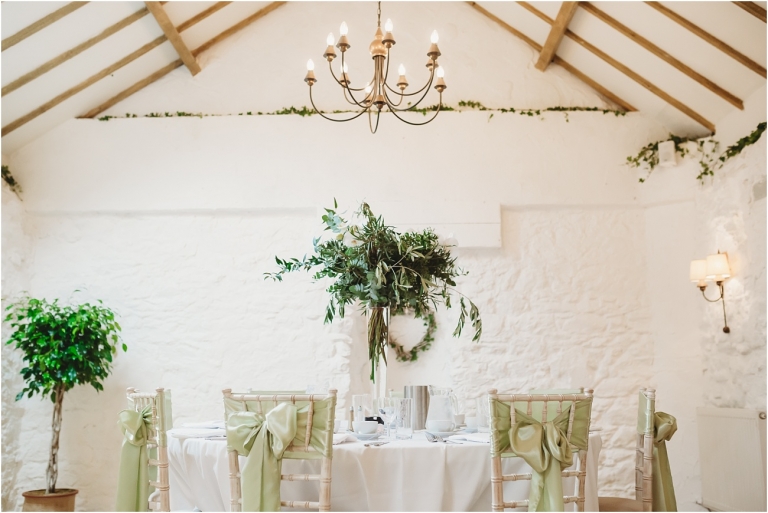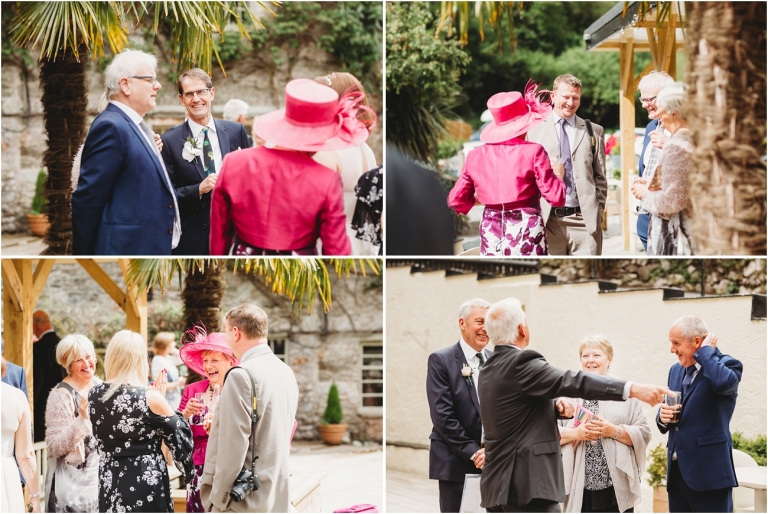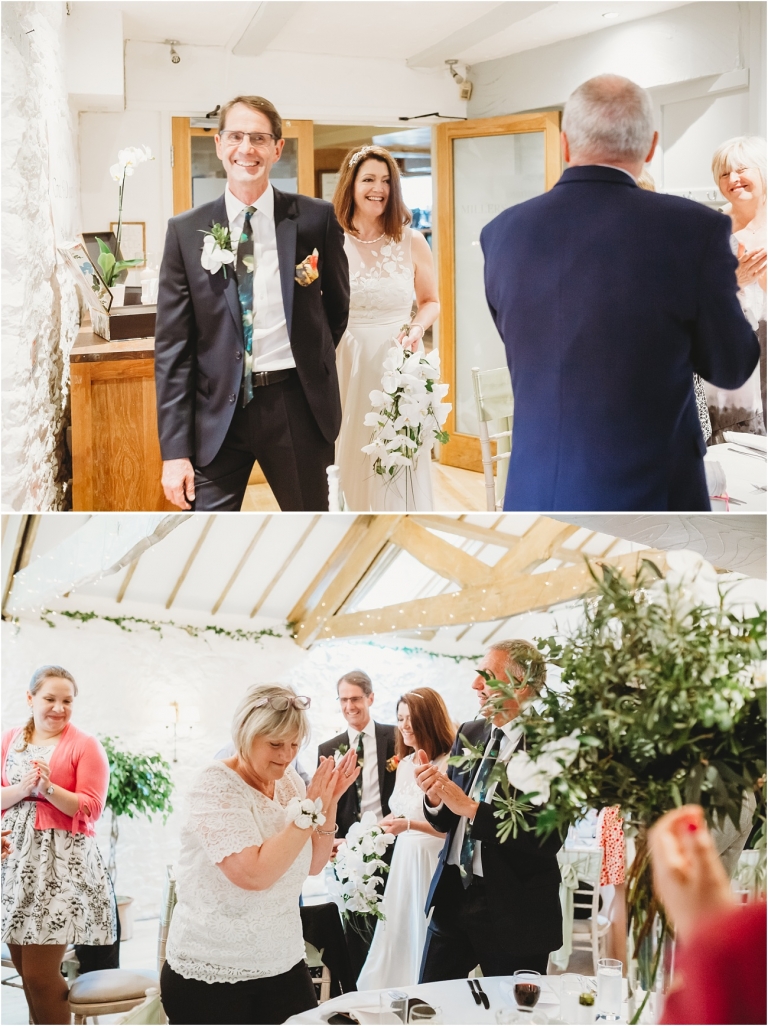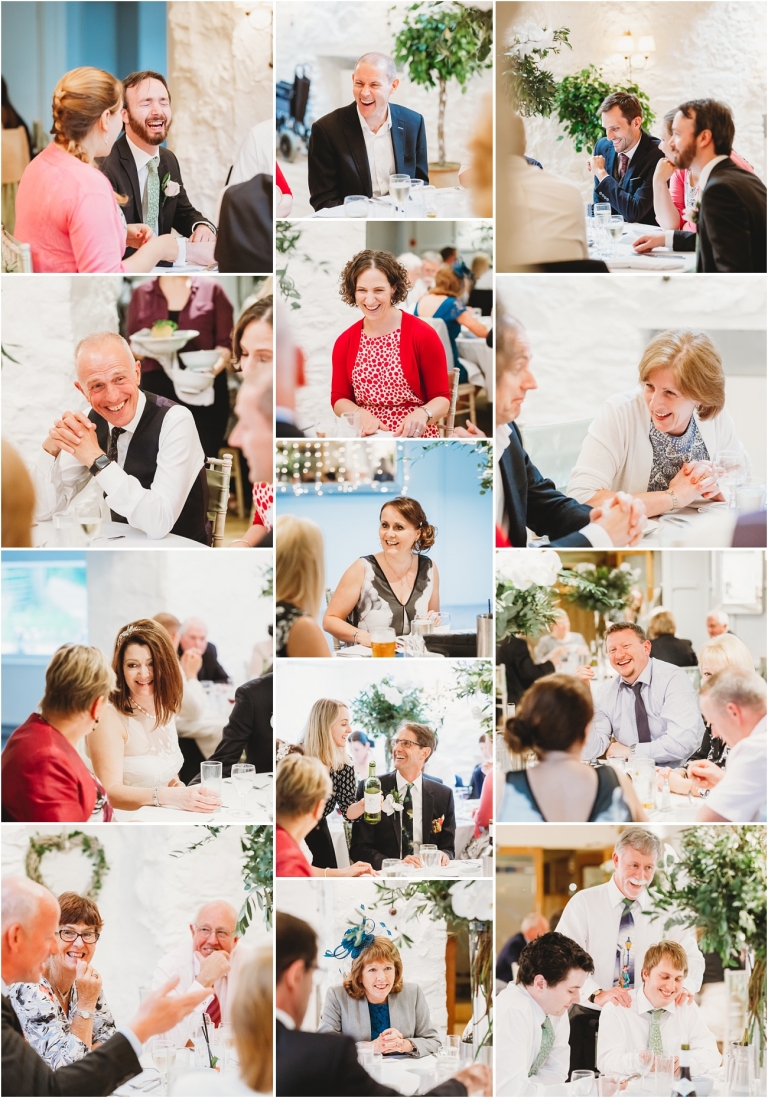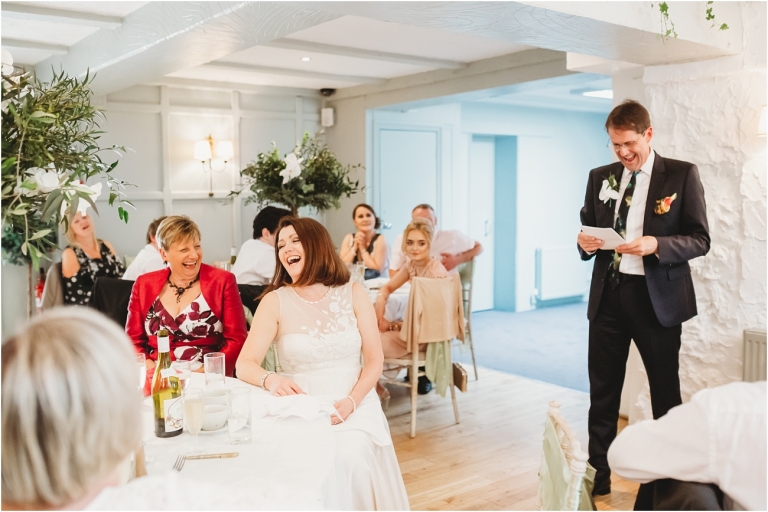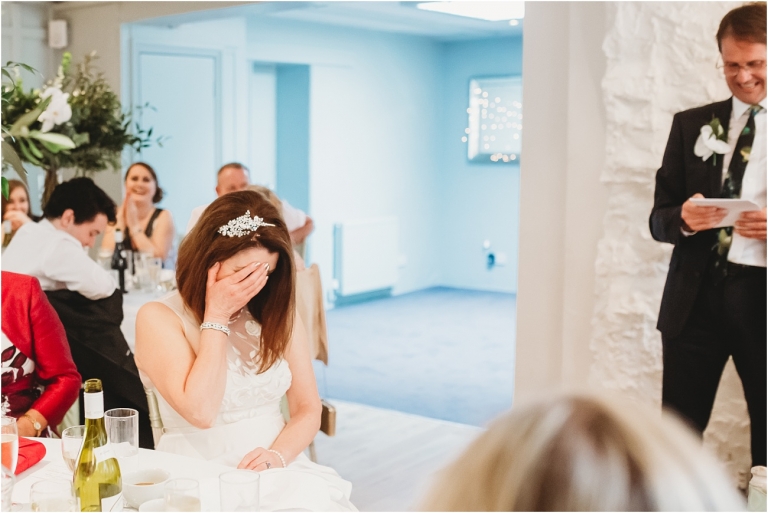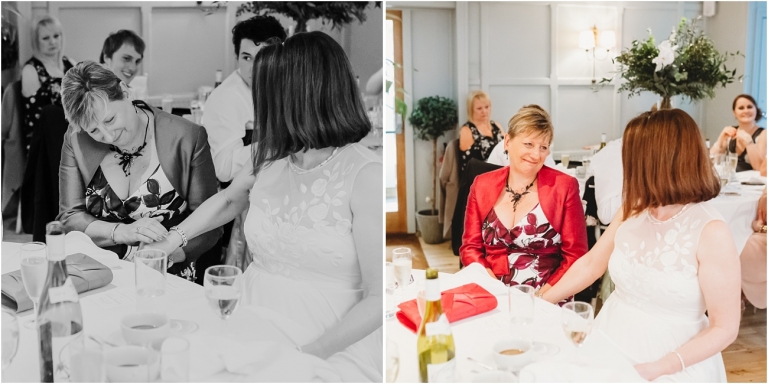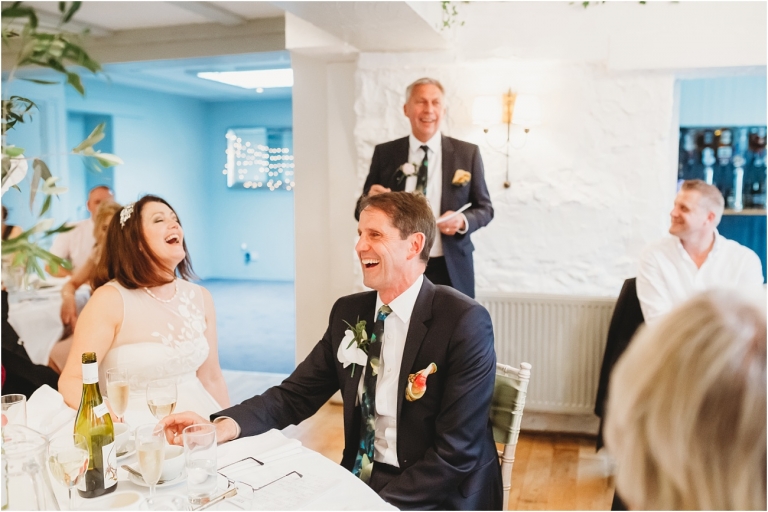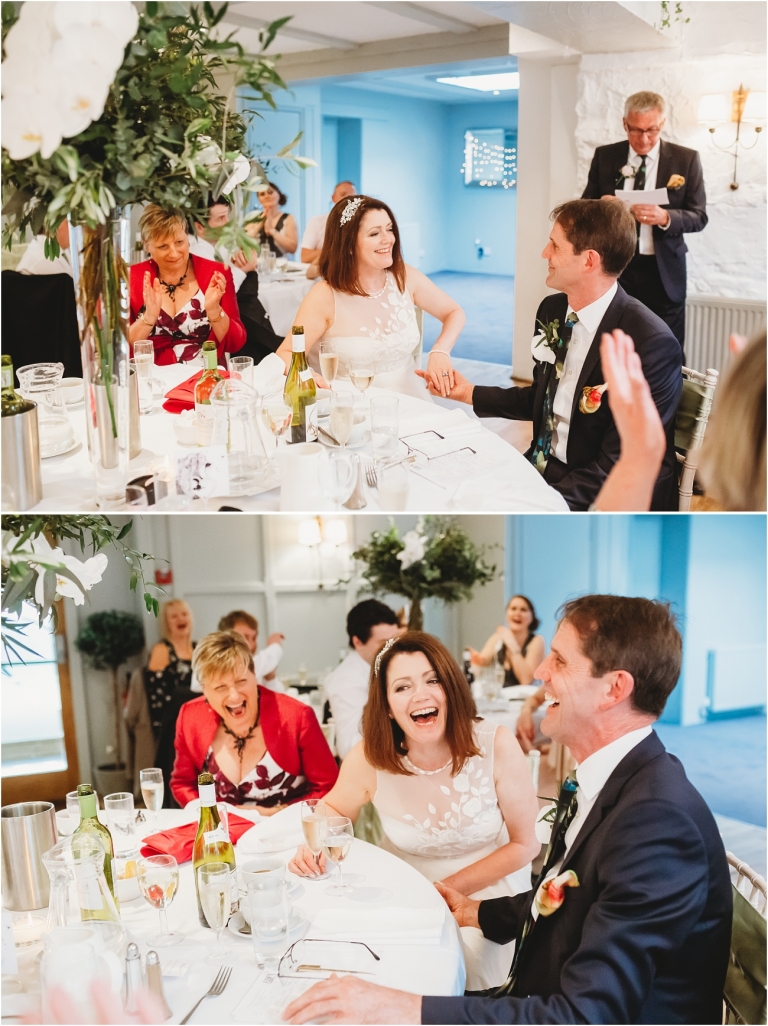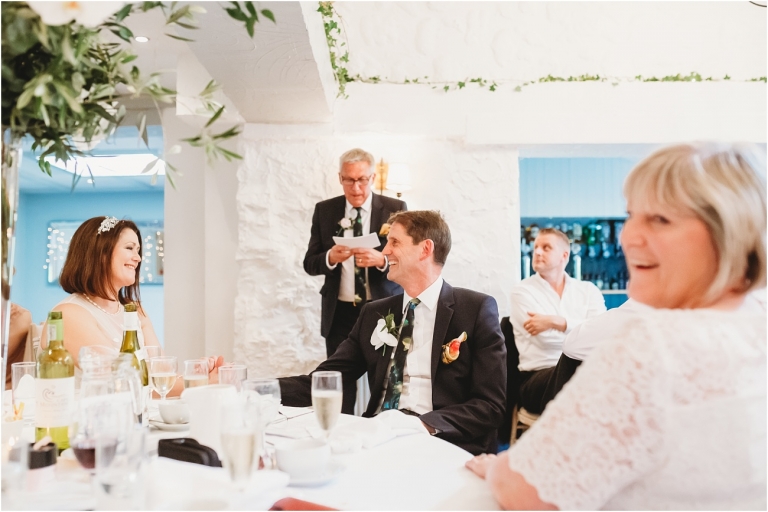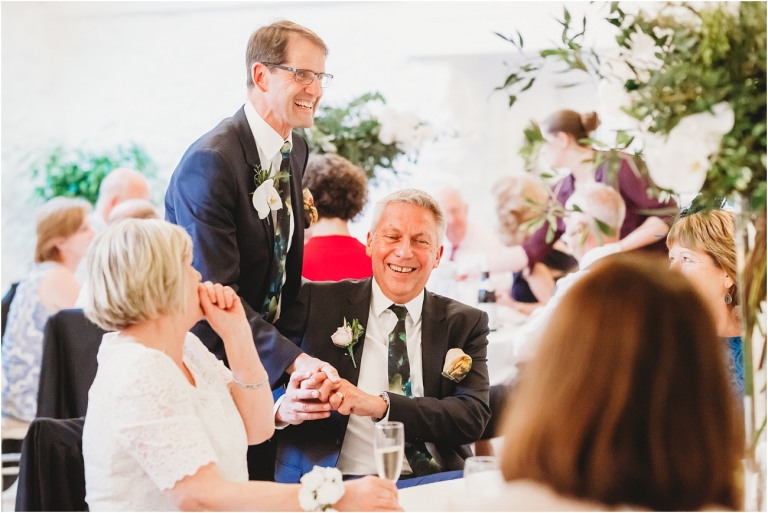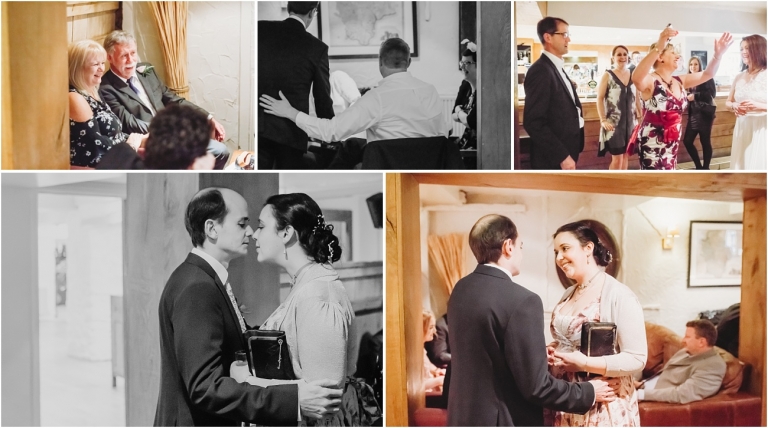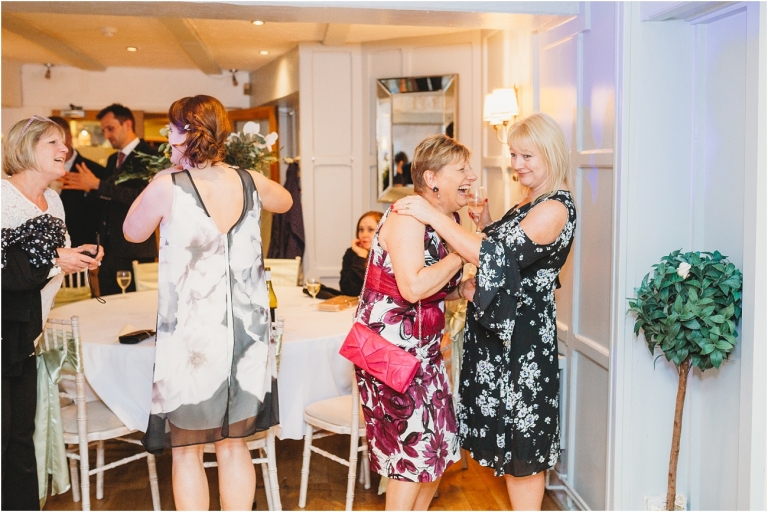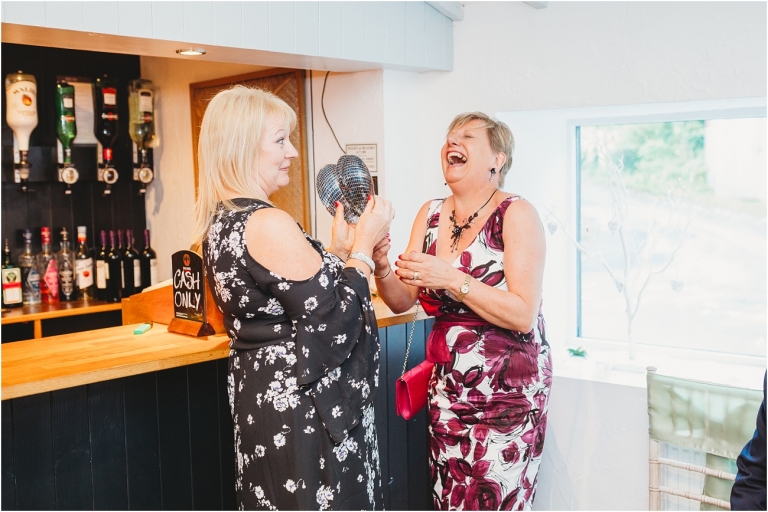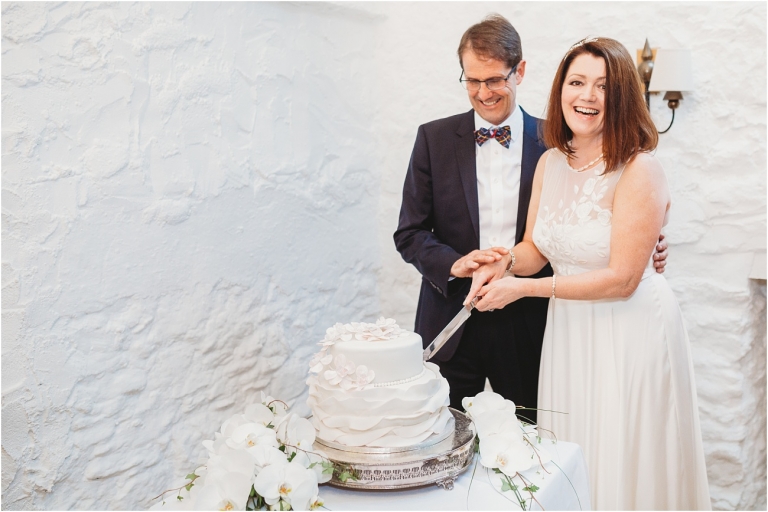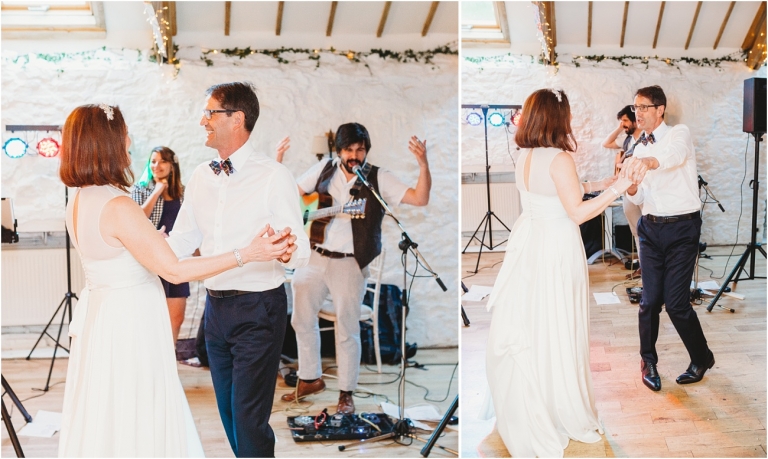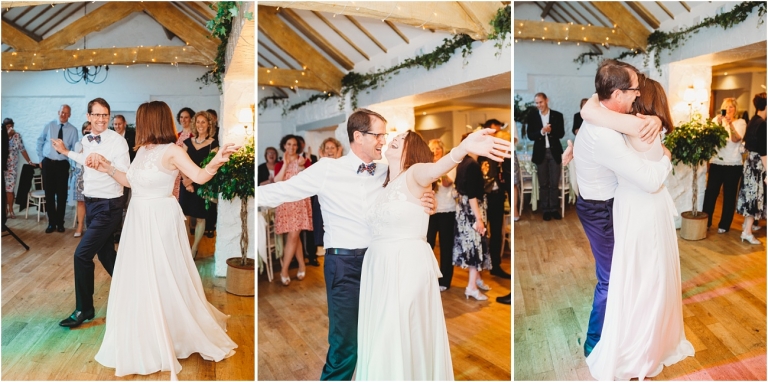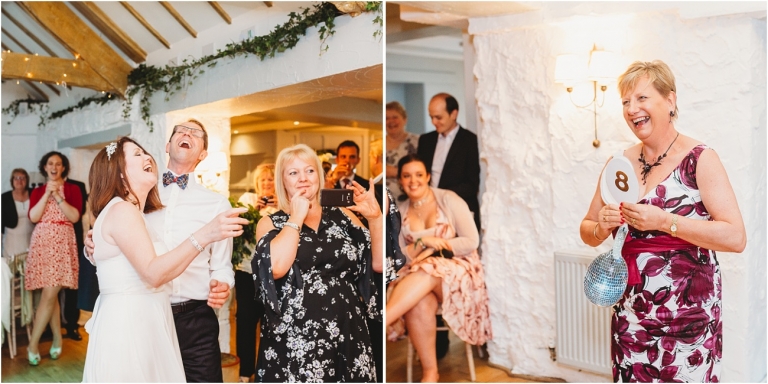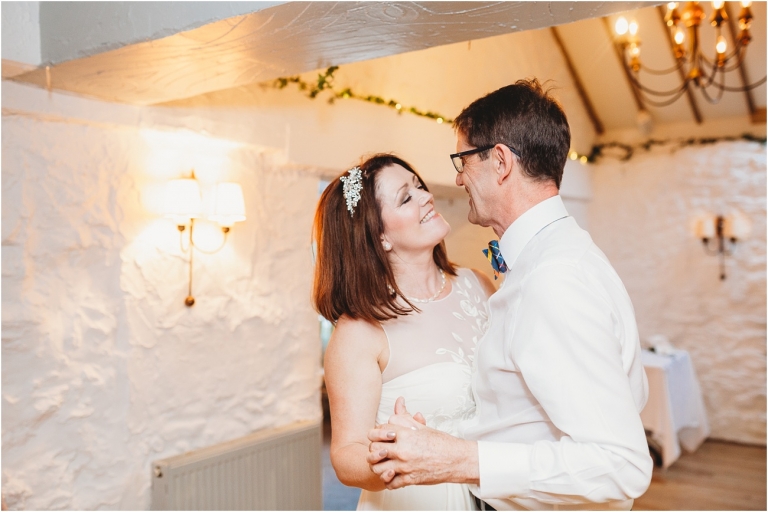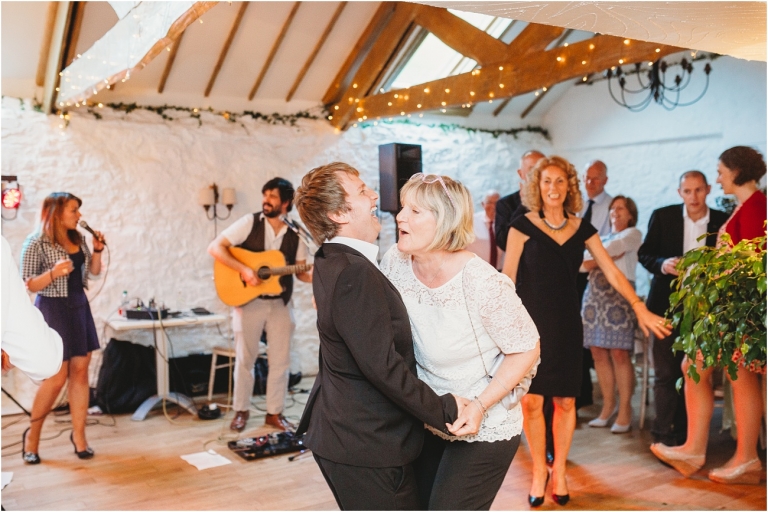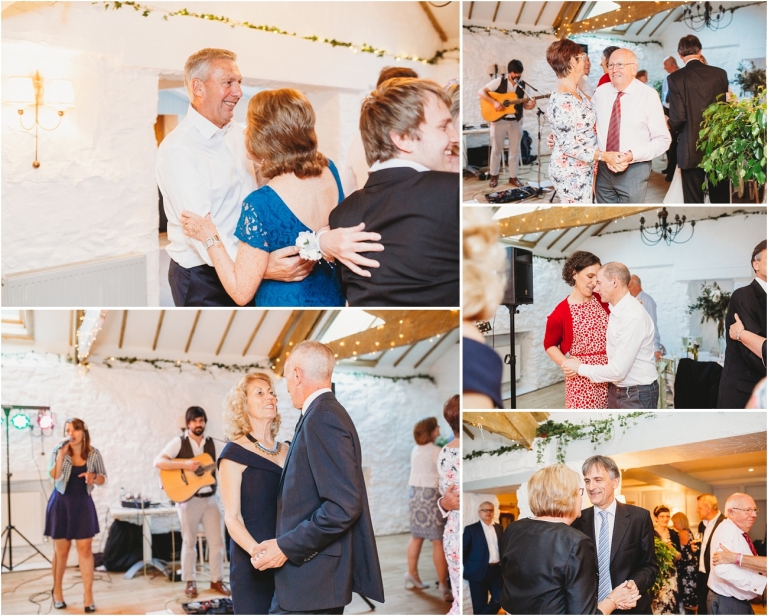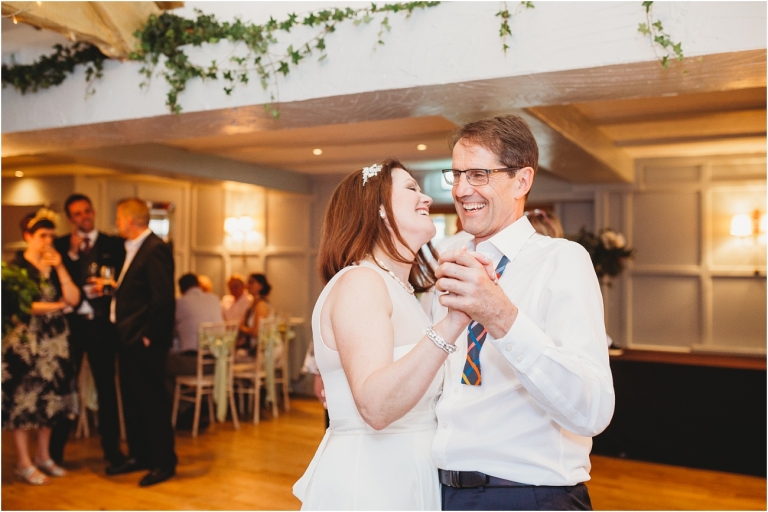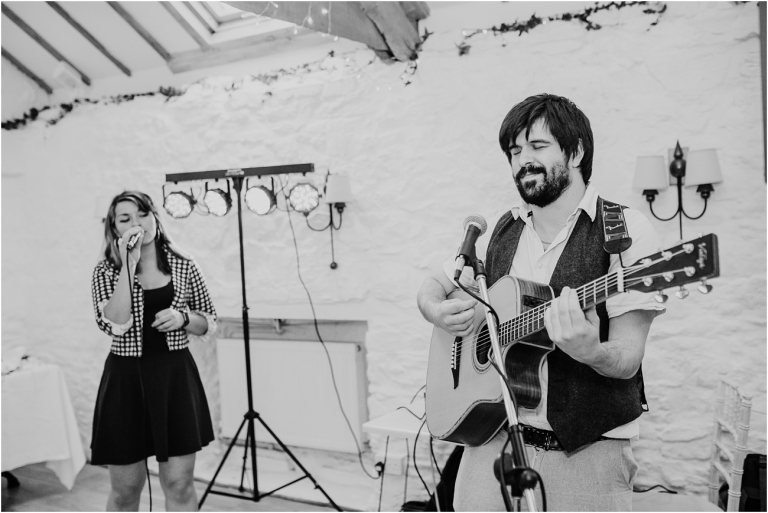 Liz and Terry found the excellent The Quartertones online at Entertainment Nation. Liz and Terry love dancing and the dance floor was certainly kept full by them.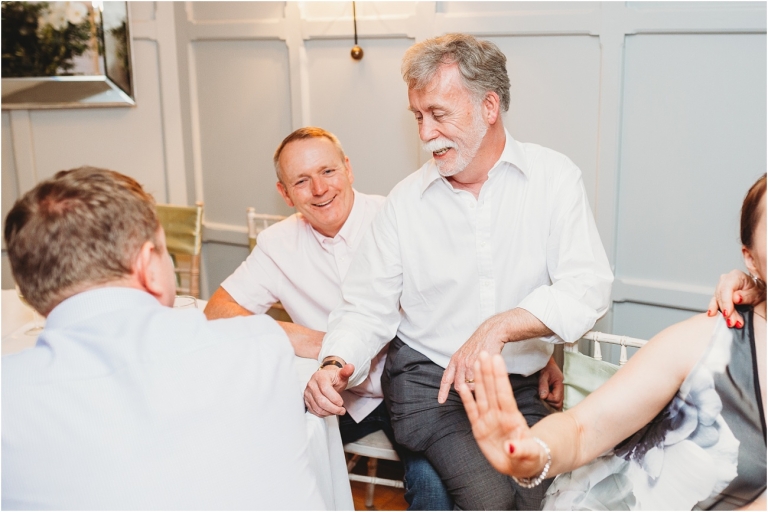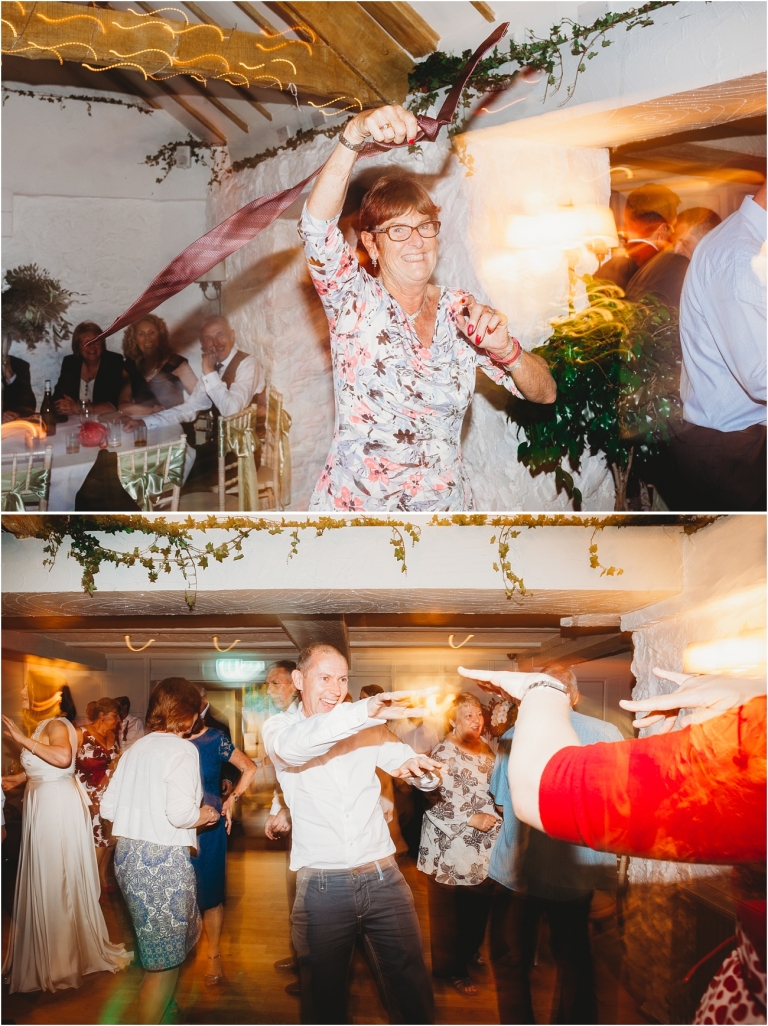 "Dear Holly, we loved your natural informal style and we've been delighted by our photos. It was a pleasure to have you at our wedding and you recorded so many special moments for us. It was lovely that you blended so seamlessly into the day and with our guests, we didn't notice many of the photos being taken and we think these are actually the best ones! We wanted to create a relaxed, informal, fun wedding and that is exactly what you captured on your photos. Thank you very much!"
If you are looking for a wedding photographer in Devon, then please get in touch!
Holly
When Hannah first stepped inside Bickley Mill Inn she got butterflies and knew it was the one! An intimate and enchanting venue with everything she had dreamt of; rustic elegant rooms, beautiful garden & decking area and newly refurbished rooms.
Liam proposed to Hannah at Disney Land, which inspired many elements of this wedding in a beautiful & tasteful way. The proposal was in front of the Magical Kingdom Castle, which features as a silver silhouette on top of their three tiered white cake, with glitter swagging draped between brooches by Cut Me Off a Slice.
Louise at Wild Floral Designs did a perfect job of taking Hannah's ideas and creating a look that was fairytale inspired and floral vintage. Her buttonholes, beautiful bouquets, and venue decorations are always a pleasure to photograph!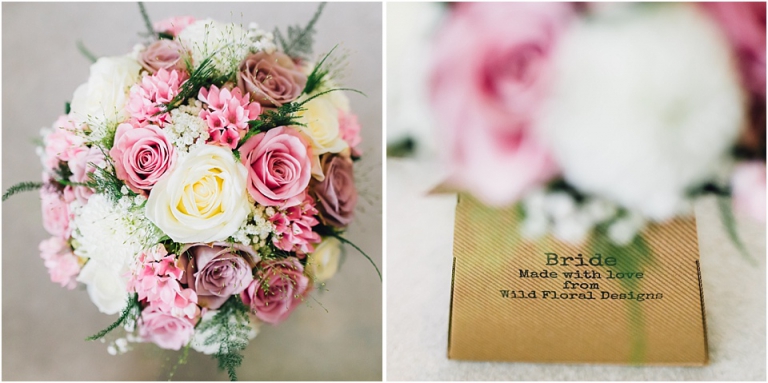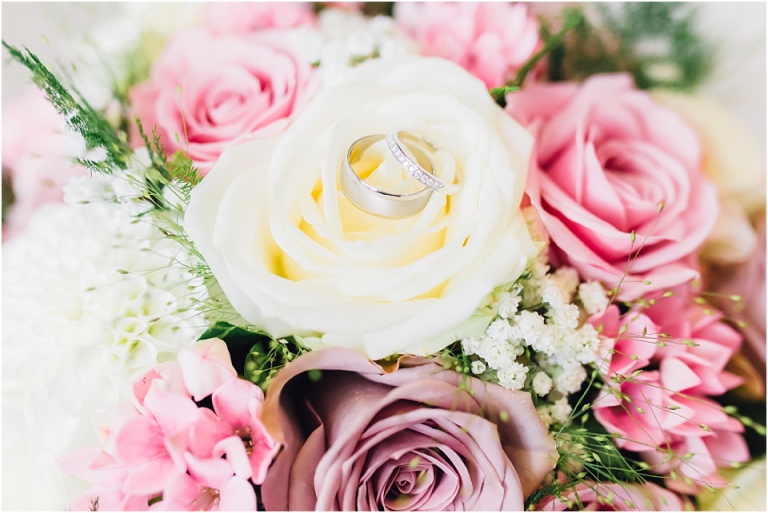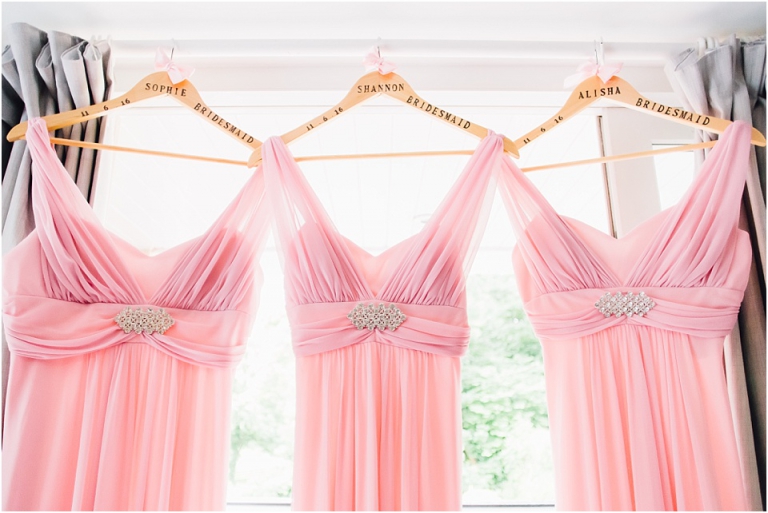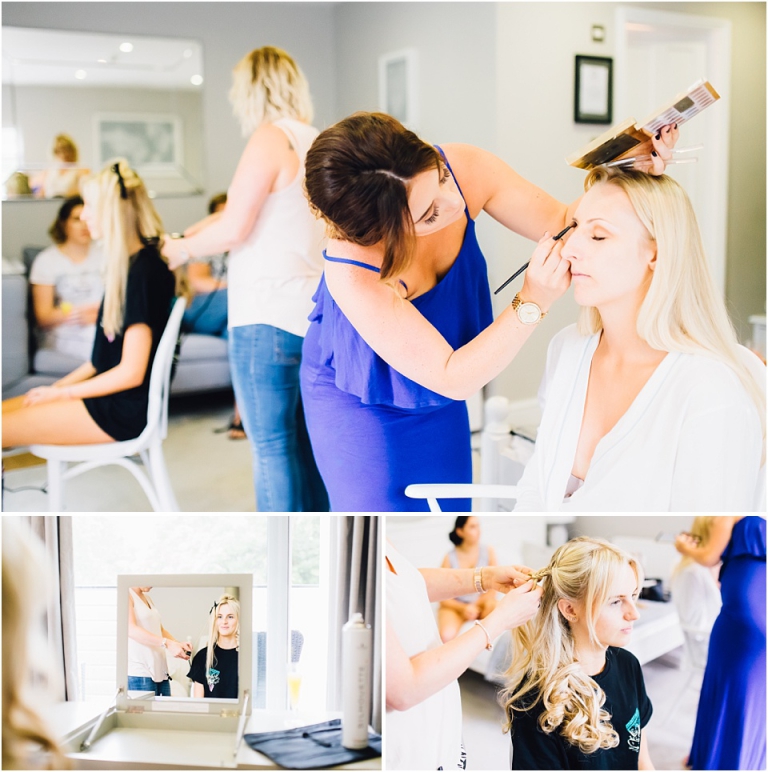 The make up was by Aimee Welsh – Buff Beauty and hair was by Emma at Head of Hair & Beauty.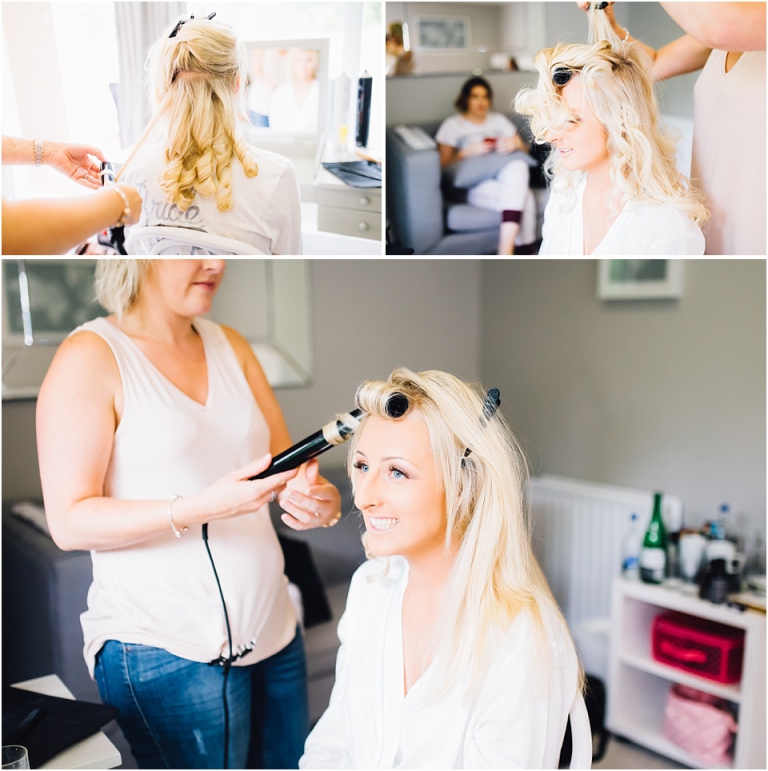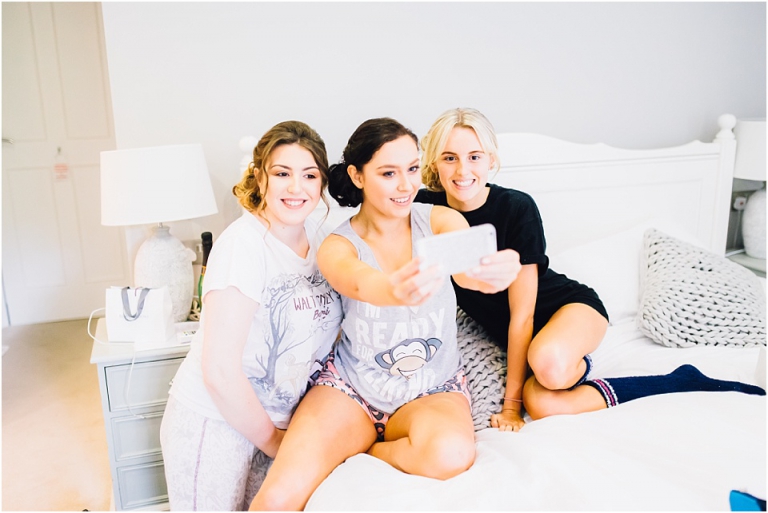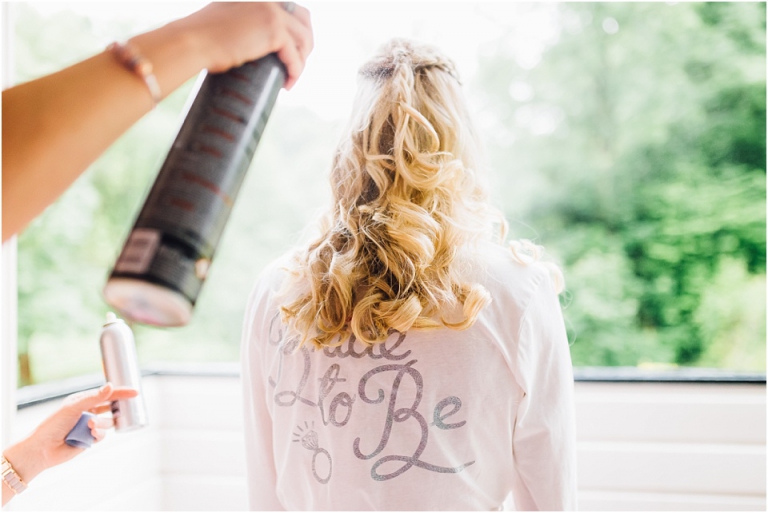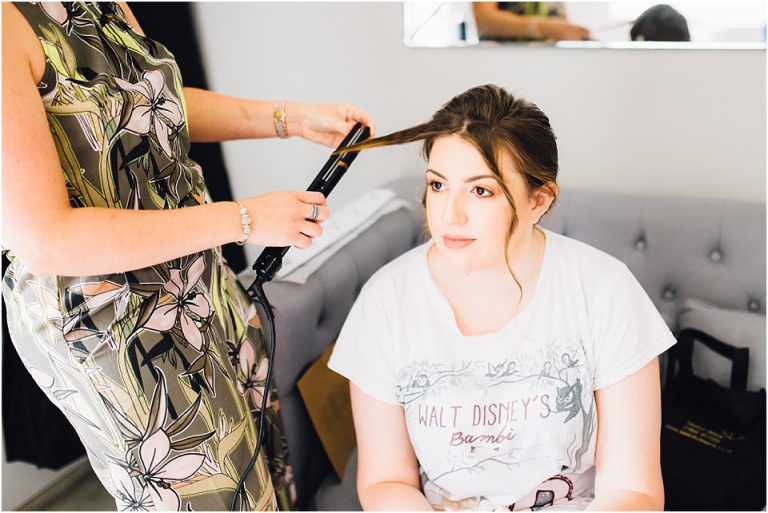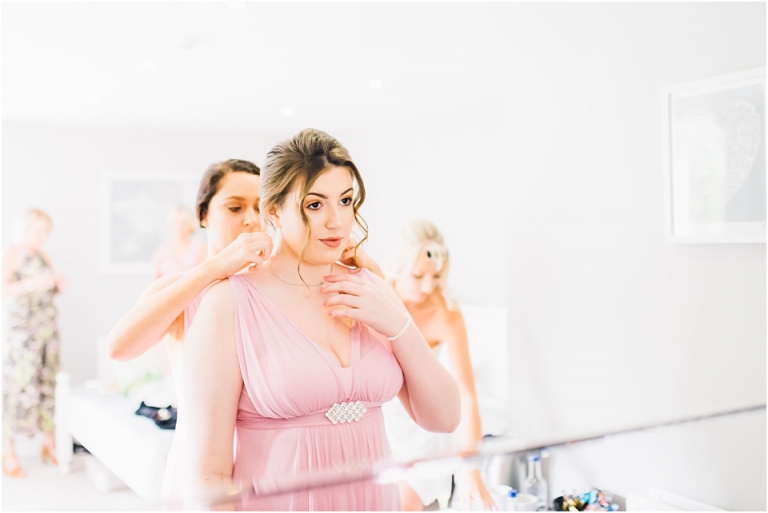 The bridesmaids wore pearl stud earrings that Hannah gave to them when she asked them to be her bridesmaids and she brought them matching necklaces to wear on the day. The bridesmaids looked stunning in their pink 'Lola' dresses from Janes, Torquay.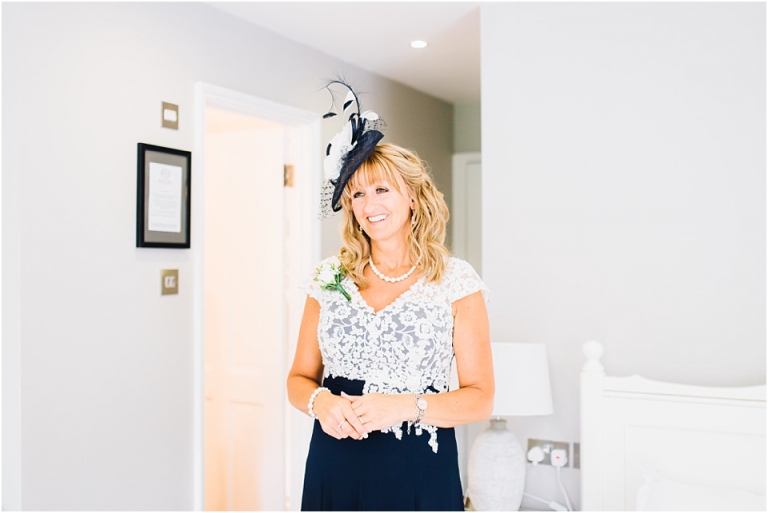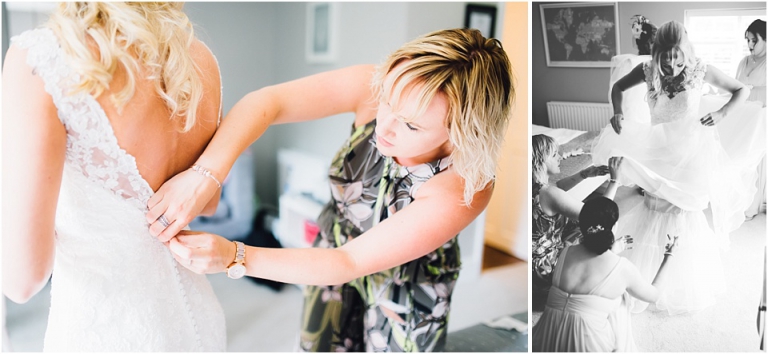 This Mori Lee dress was the first Hannah saw, in the first wedding magazine she bought, and she fell in love! The moment she tried in on at Serenity in Newton Abbot she knew it was the one. Feeling like a princess, it was everything she wanted; low back, lace, fitted but with the fishtail bottom to feel like a bride.
The silver freshwater cultured pearl cubic zirconia drop earrings were a wedding gift from Liam, matching her engagement and wedding ring. Doesn't Hannah look absolutely stunning putting them on?!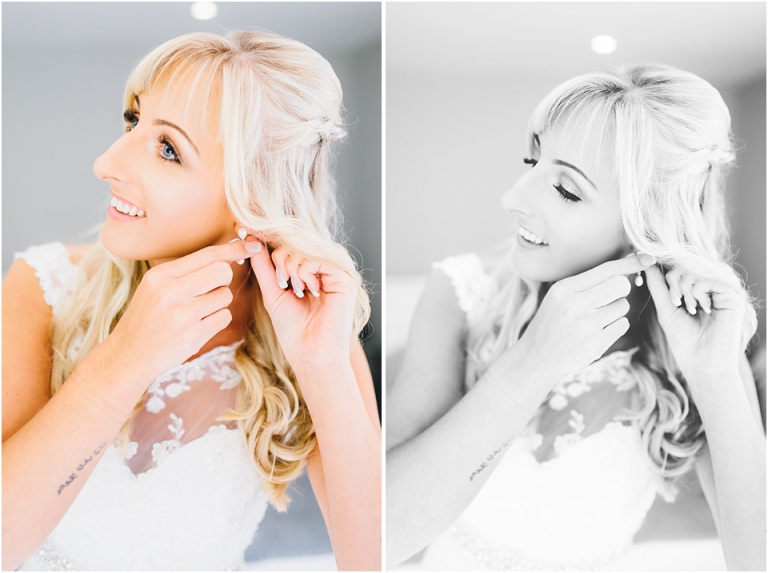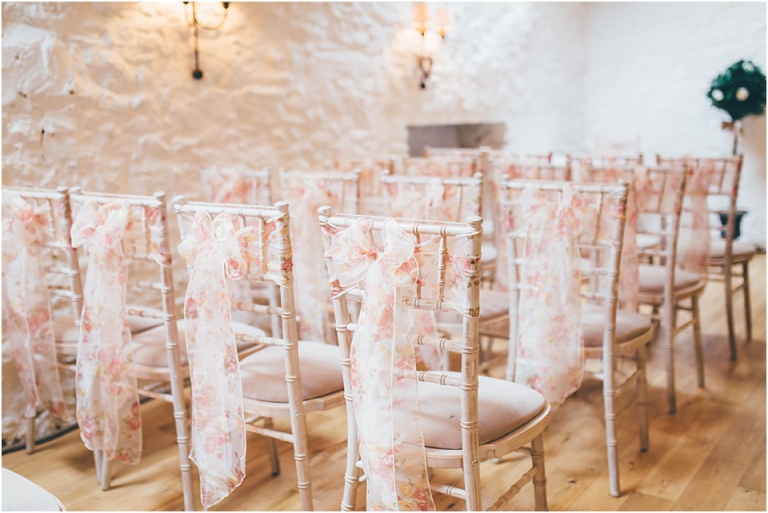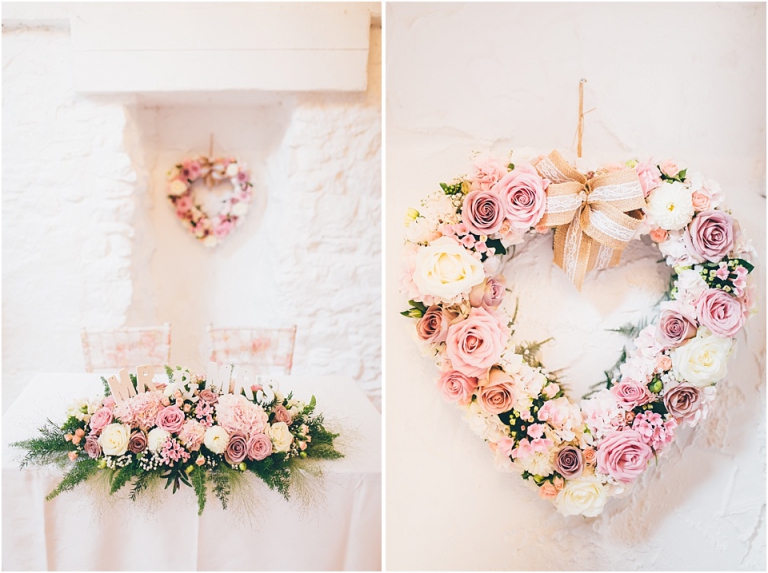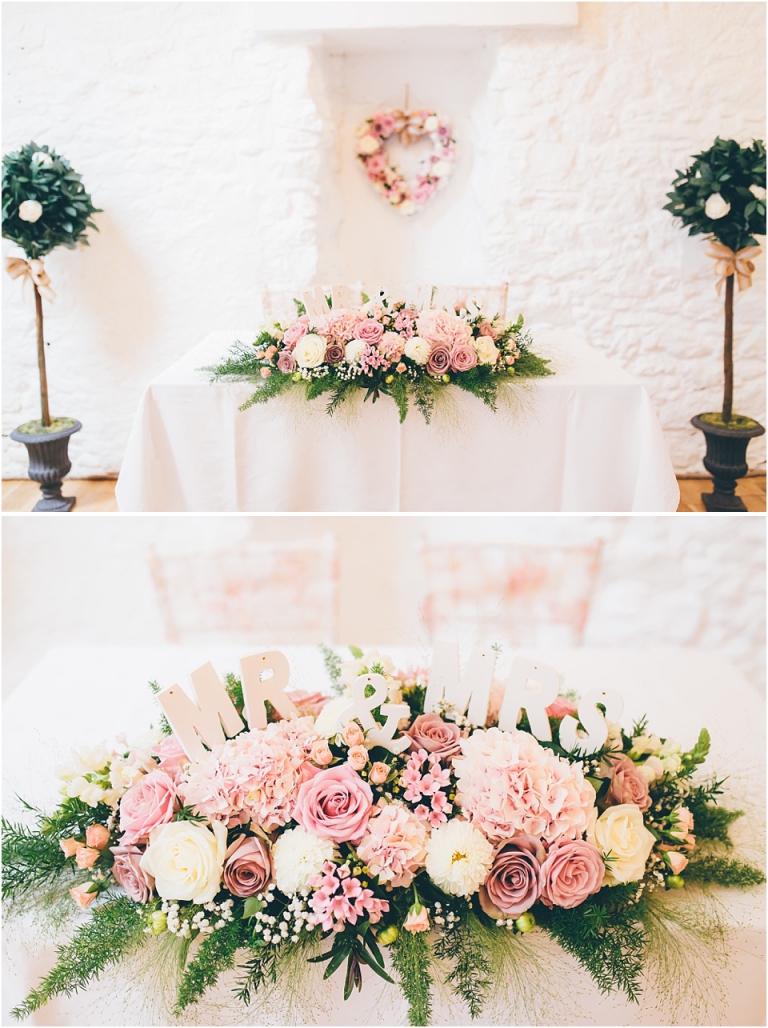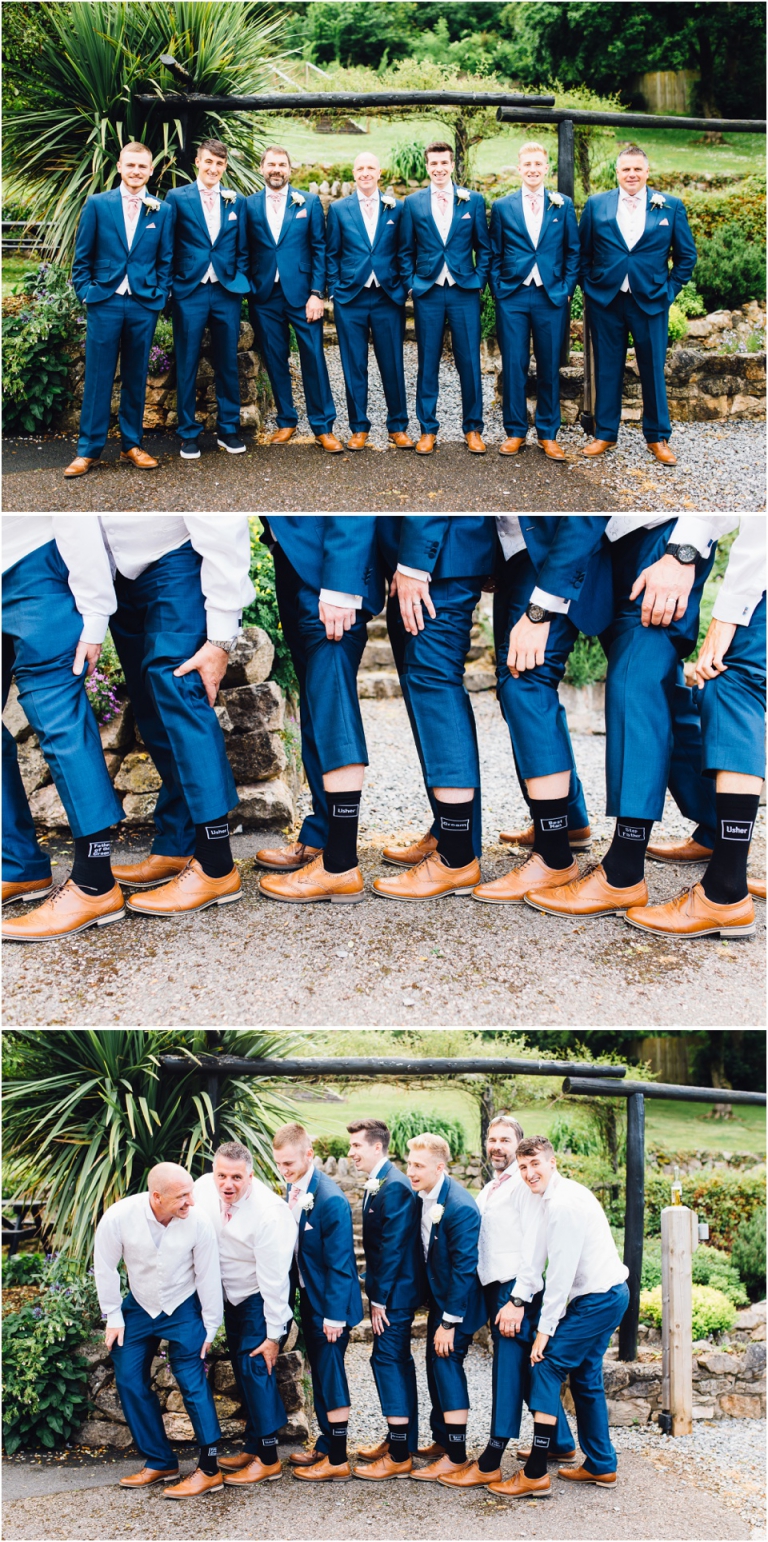 The suits were hired from Angel Face Bridal Studio and the groomsmen had personalised socks which were part of their gifts.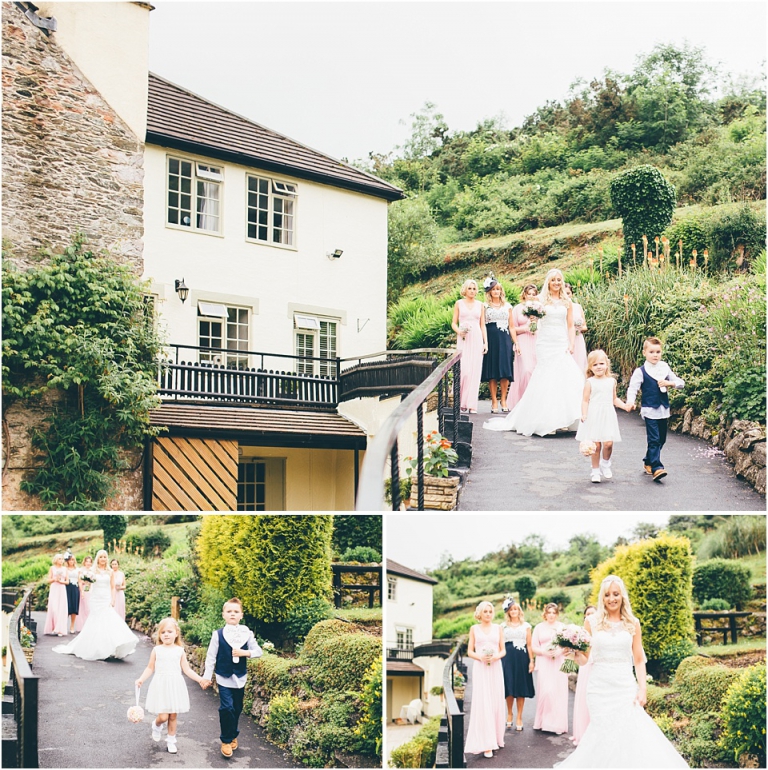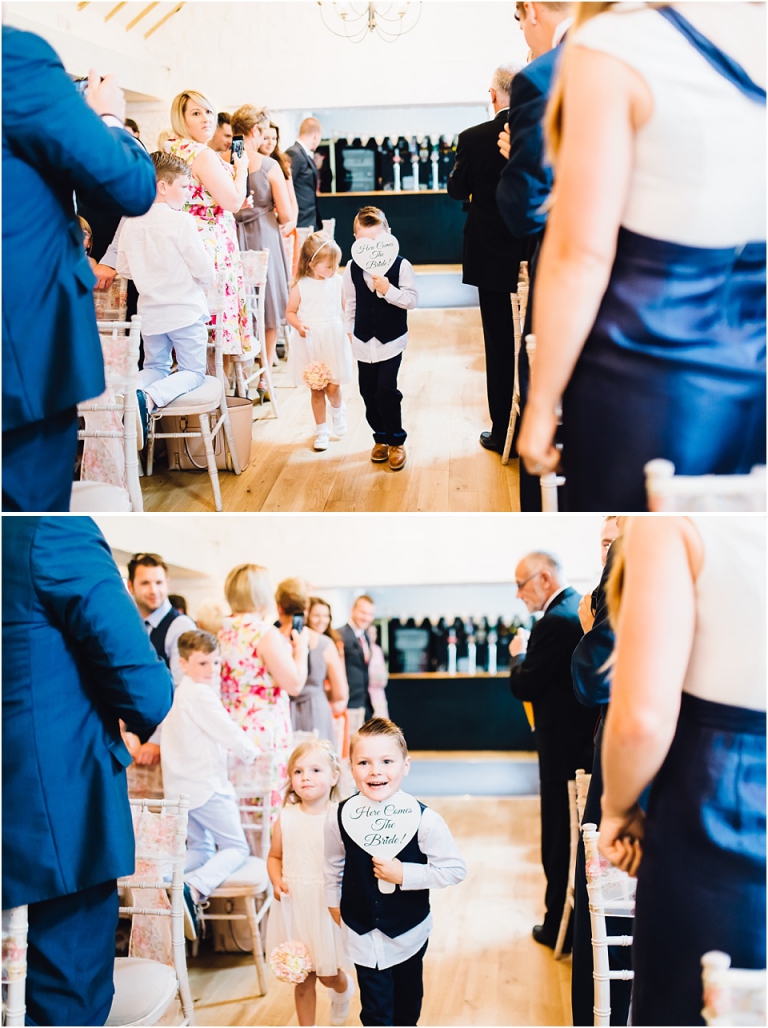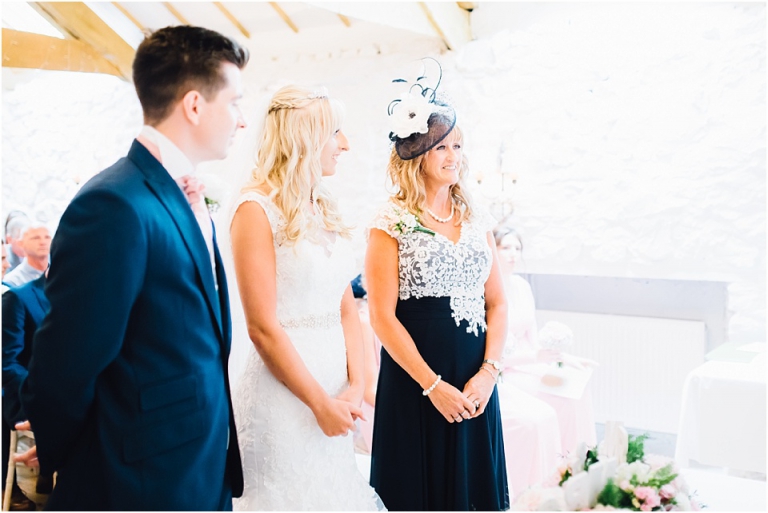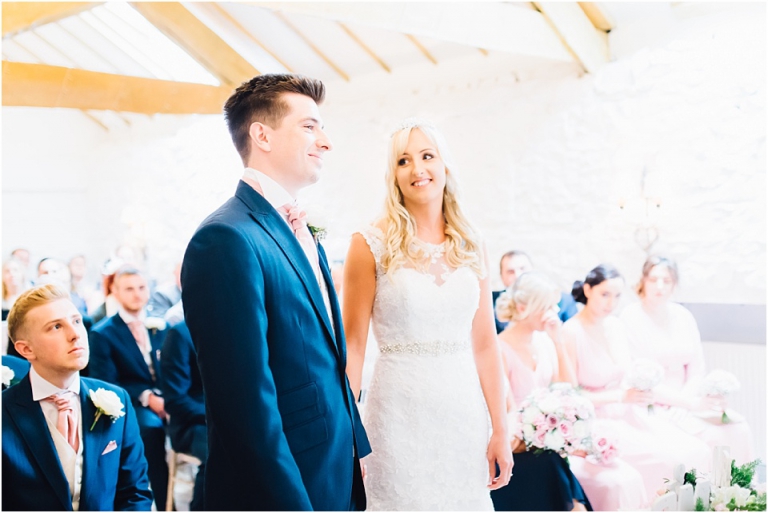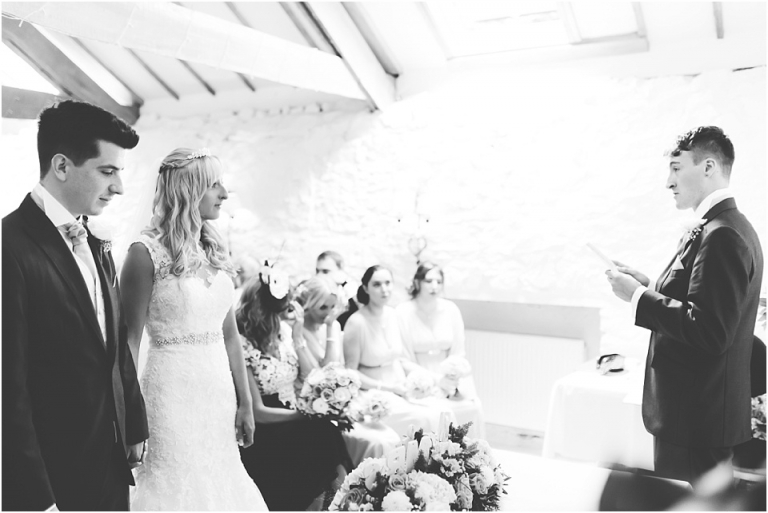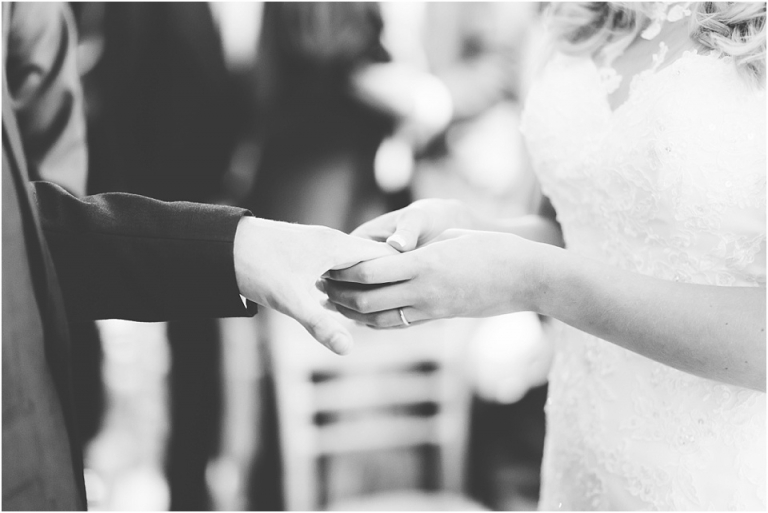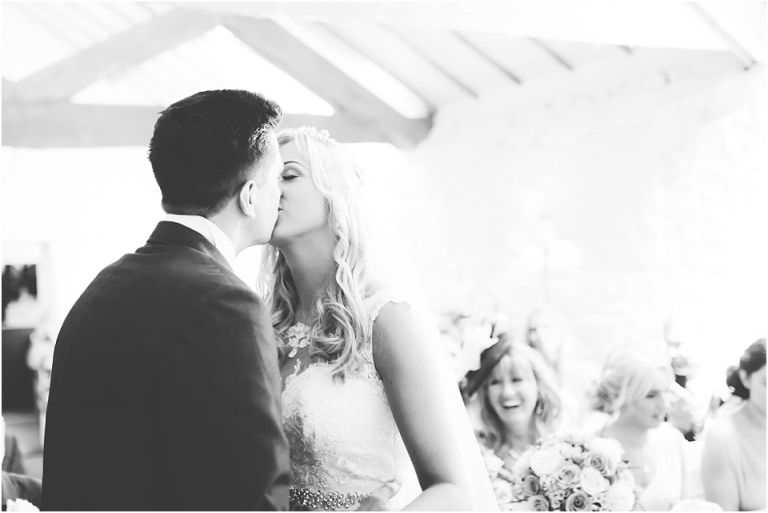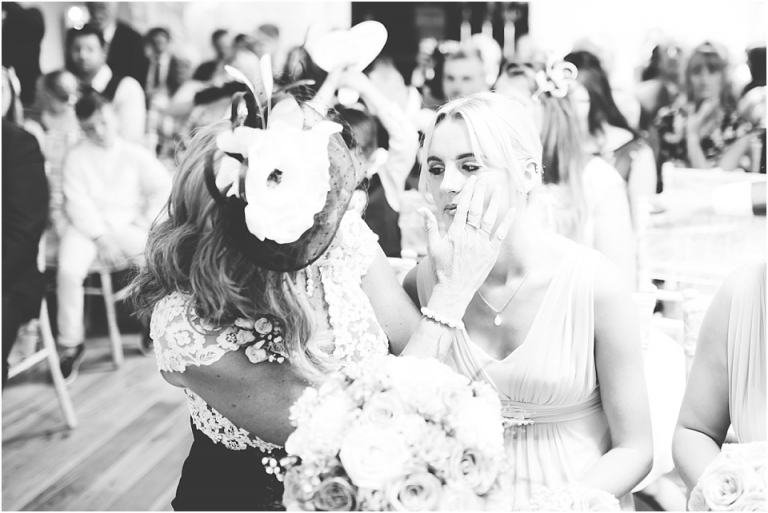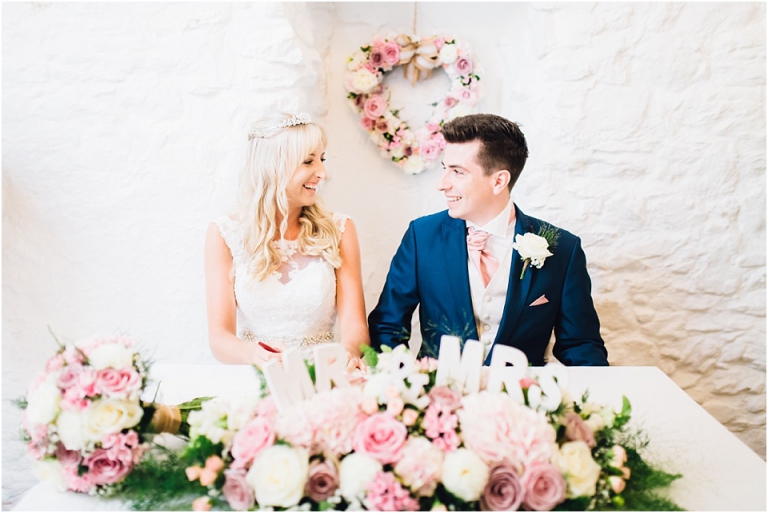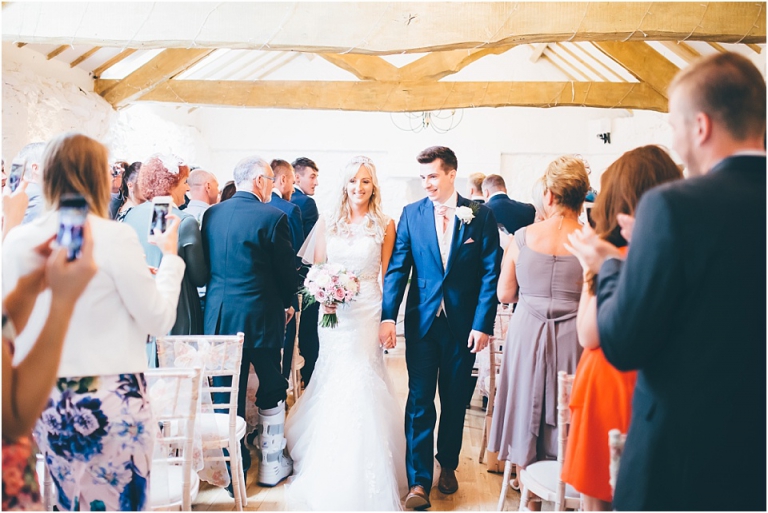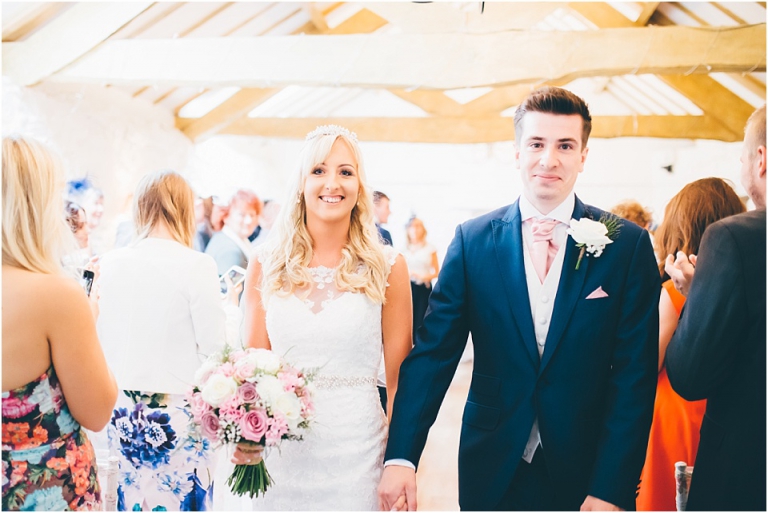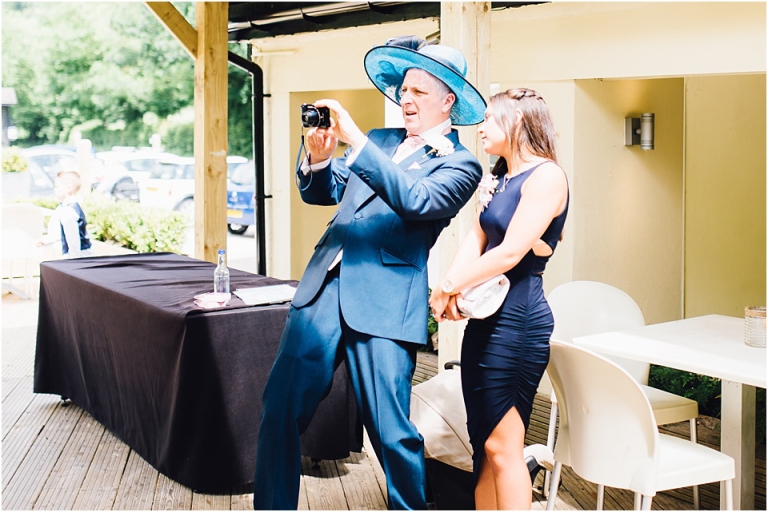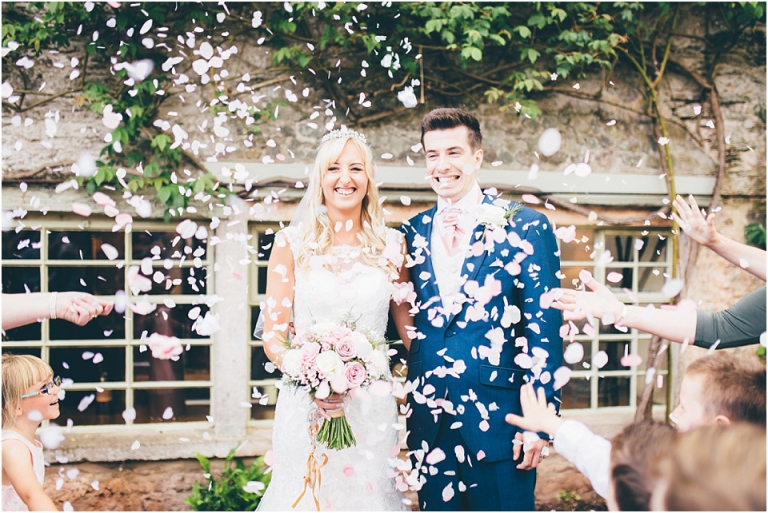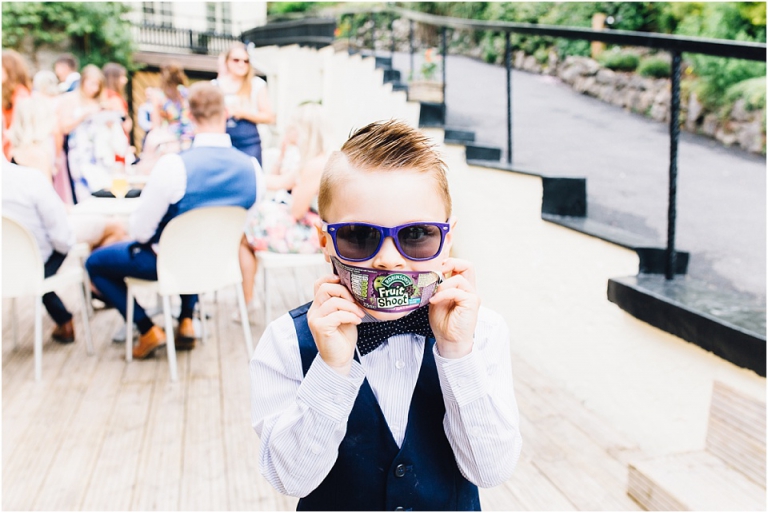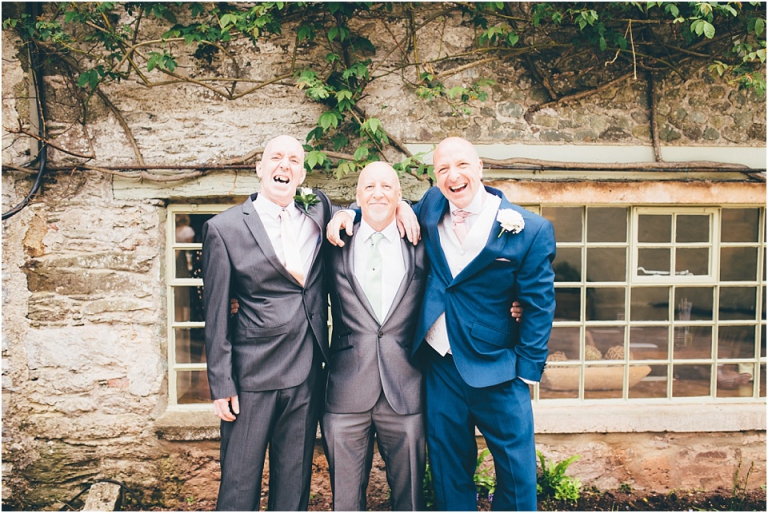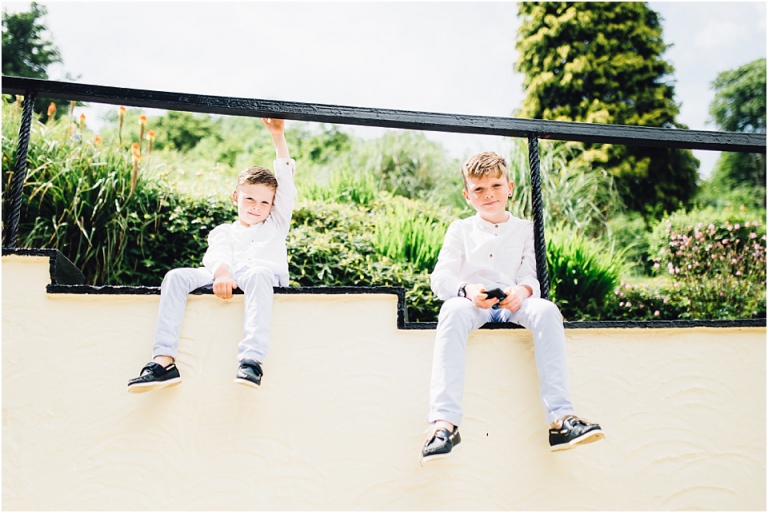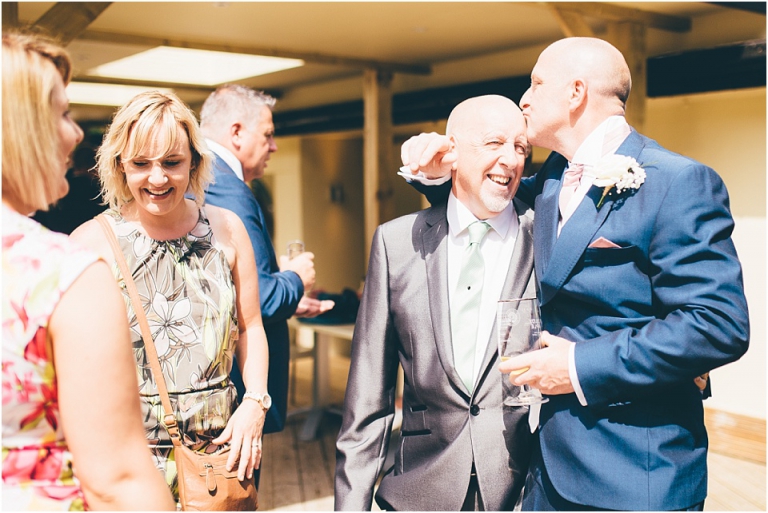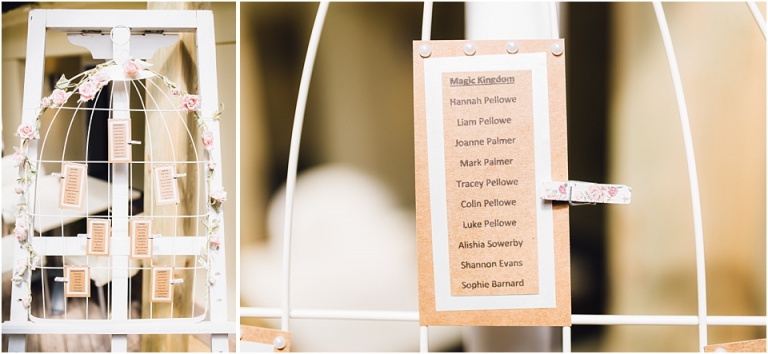 Hannah took to Pinterest to look for vintage table plans. She brought the birdcage from Wild Floral Designs DIY'ed it with the rose garland, Mr & Mrs sign, card, pegs and pearls, all put together in an afternoon with her sister.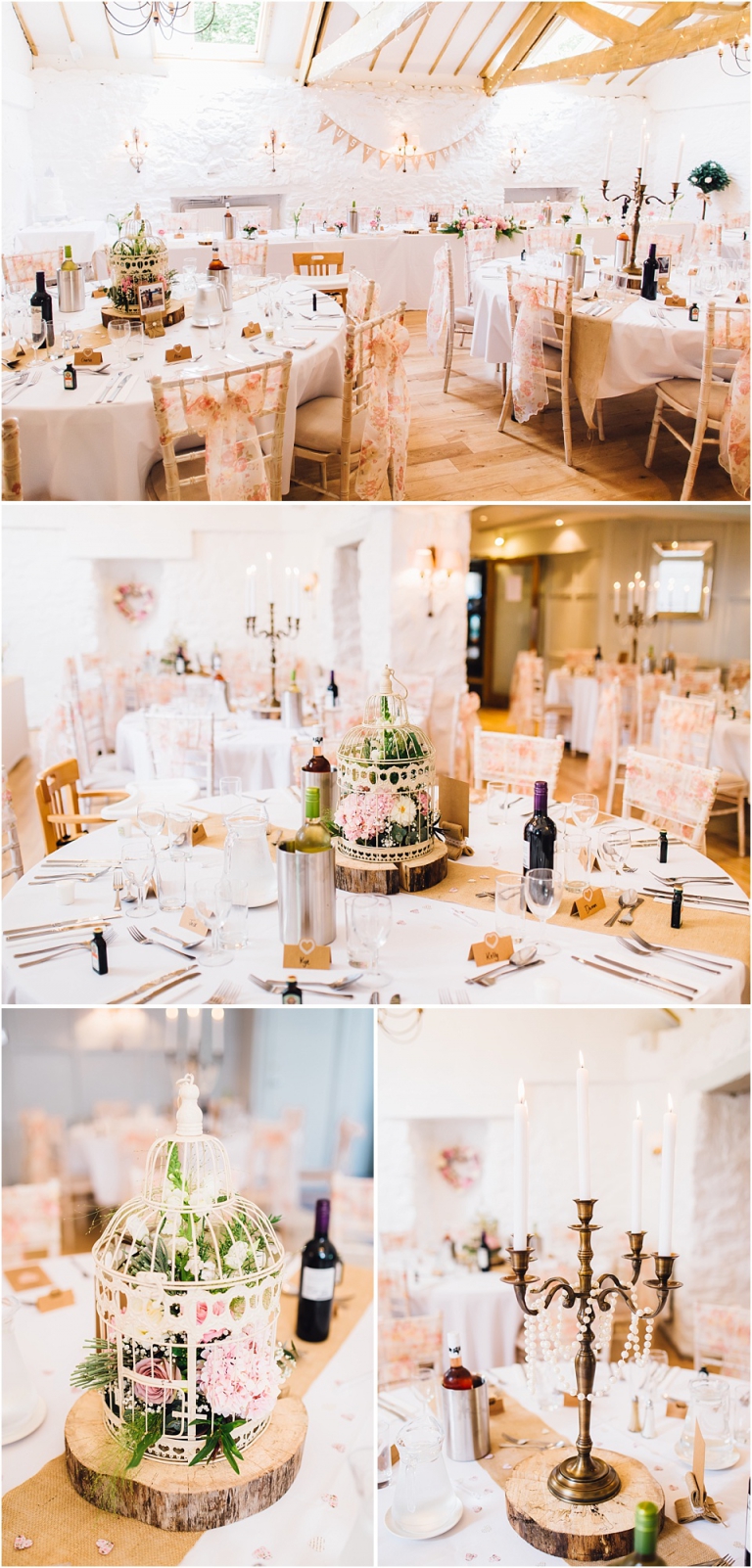 They chose candelabras as one of the centre pieces to fit in with the fairytale theme as they looked identical to the one in Beauty and the Beast, and the pearls matched the vintage feel and complemented the pearls on Hannah's dress. The 2nd centre piece was a birdcage full of fresh roses and foliage. The tables had personalised 'Mr and Mrs Pellowe' rose pattern heart confetti scattered on them. The floral vintage theme continued throughout with hessian bunting, pots full of fresh roses and foliage, mini birdcages, tealight candles and a hanging heart wreath made with fresh roses and foliage. All beautifully done by Wild Floral Designs.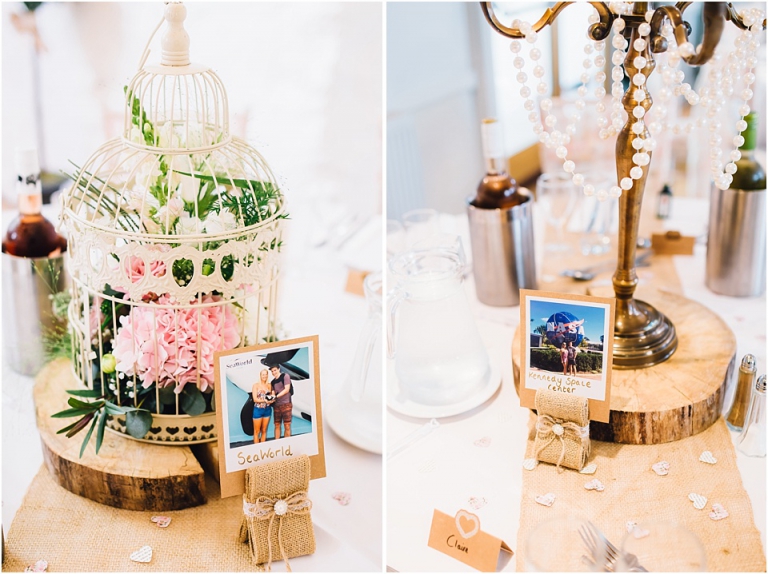 The tables were named after different parks in Florida, with a polorised style holiday photos of Hannah & Liam. The top table was called the Magic Kingdom with a picture of the proposal.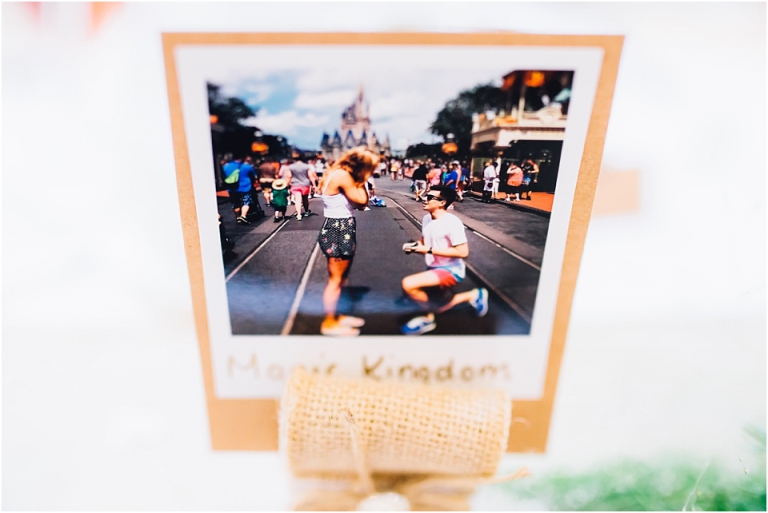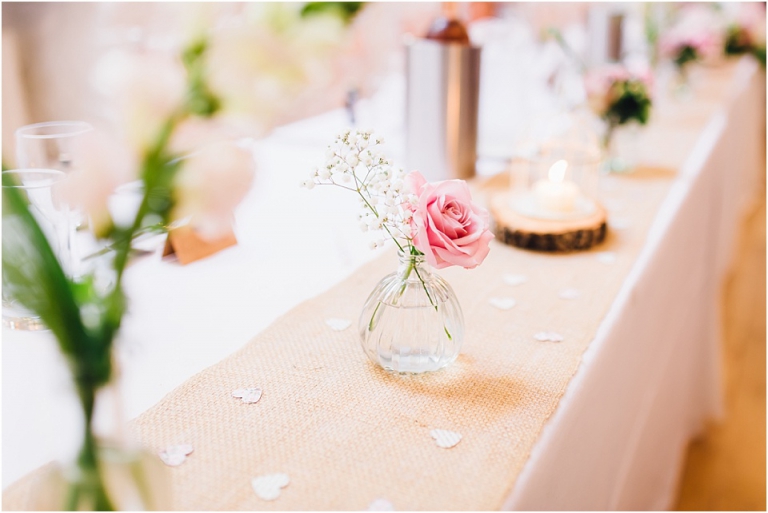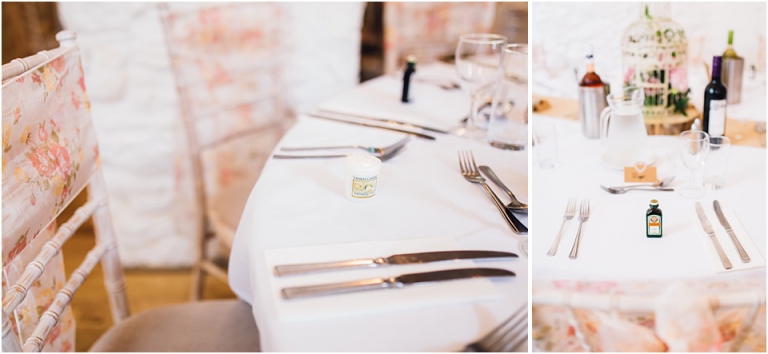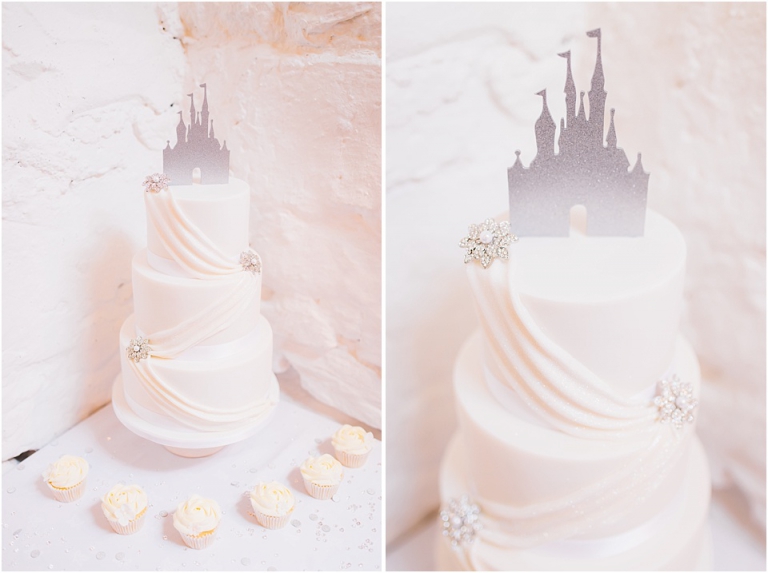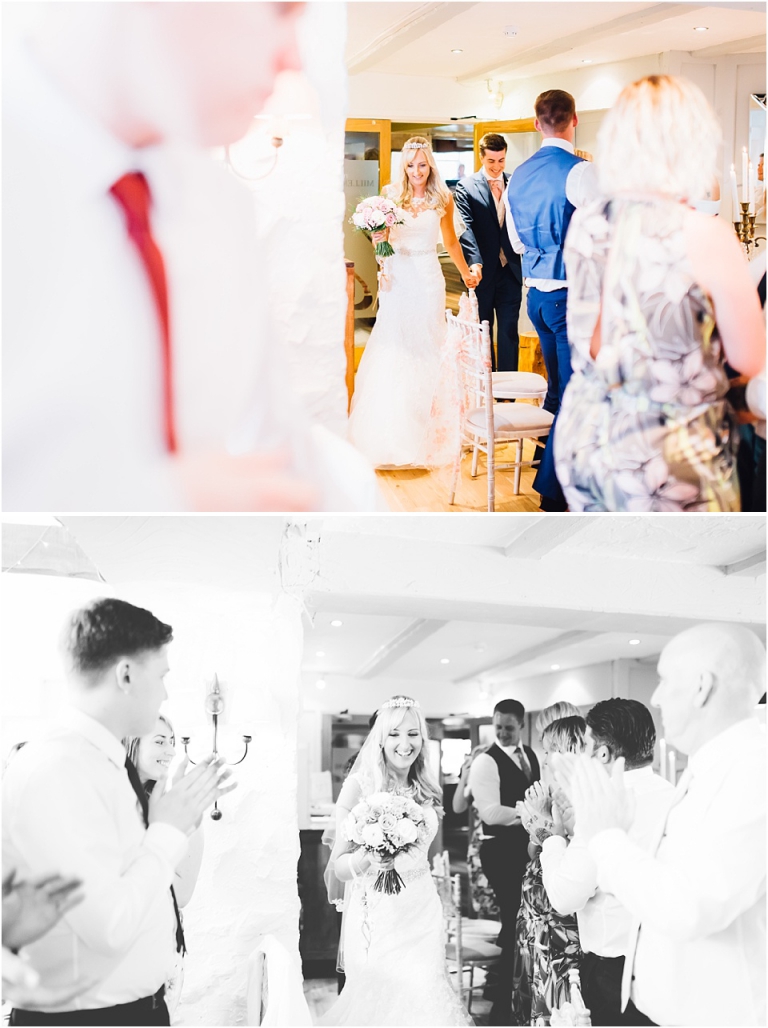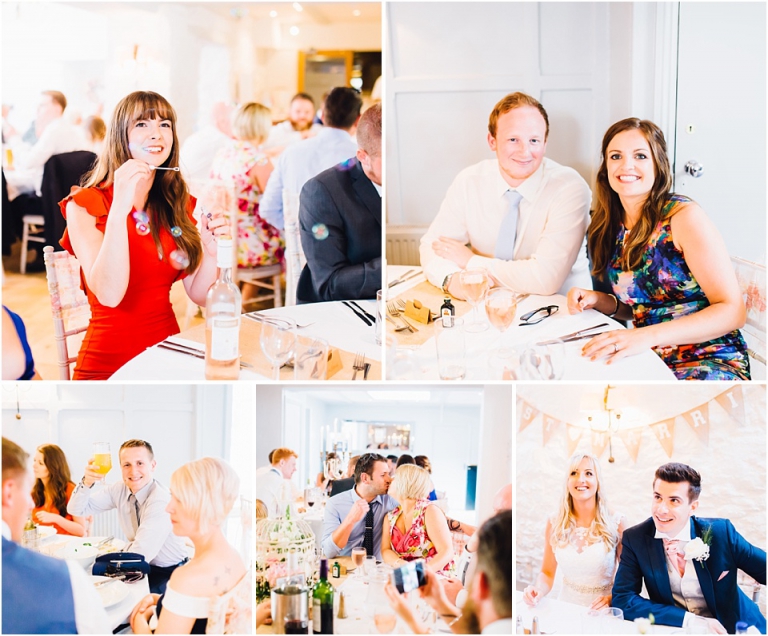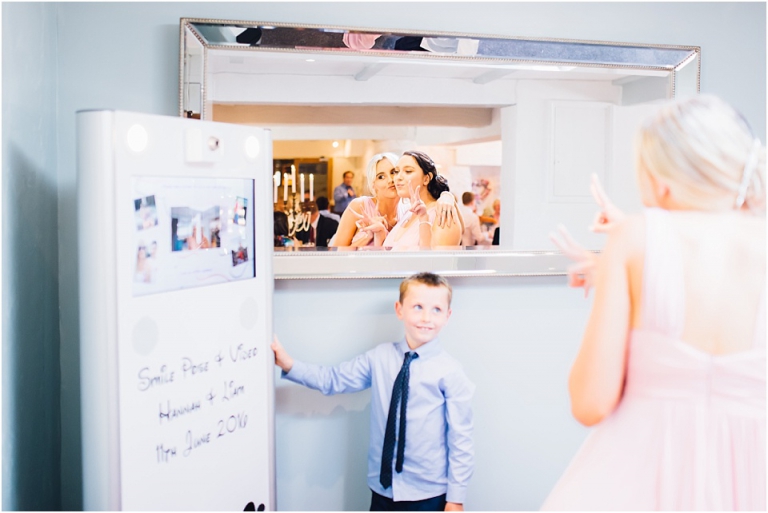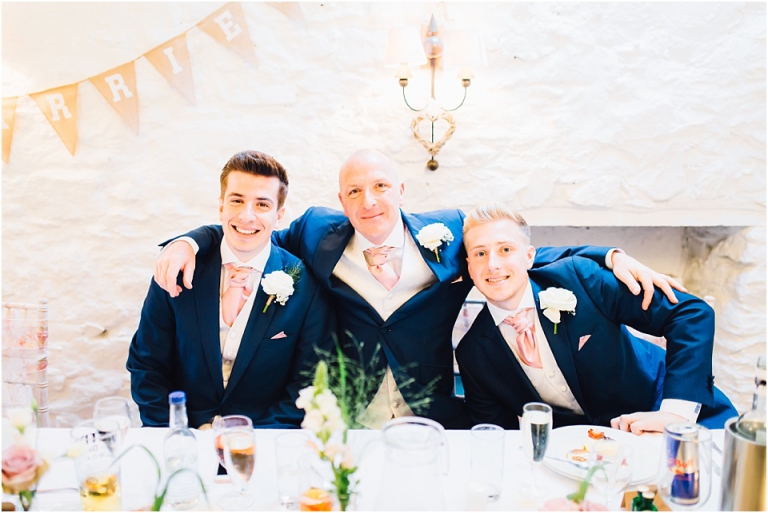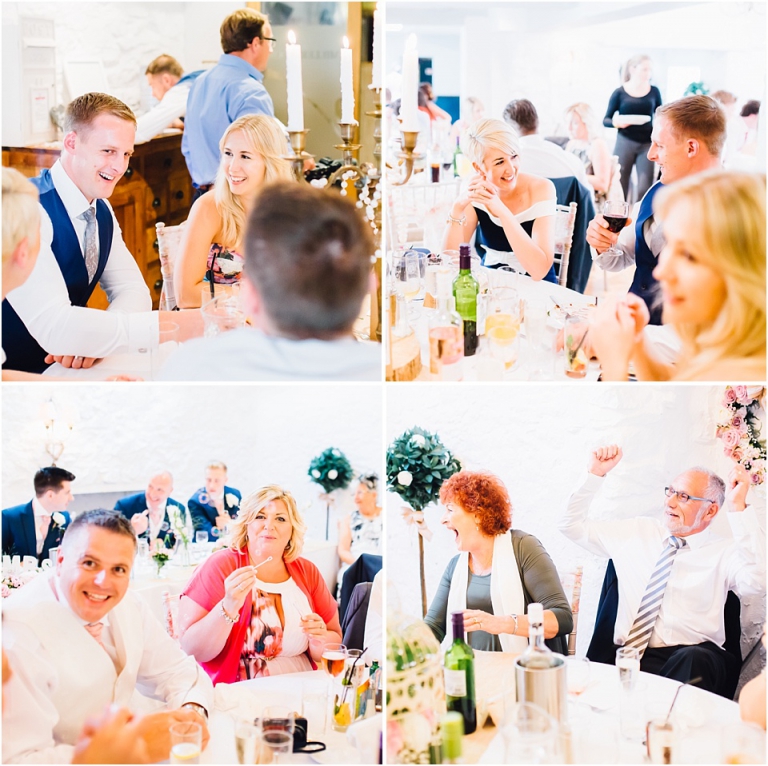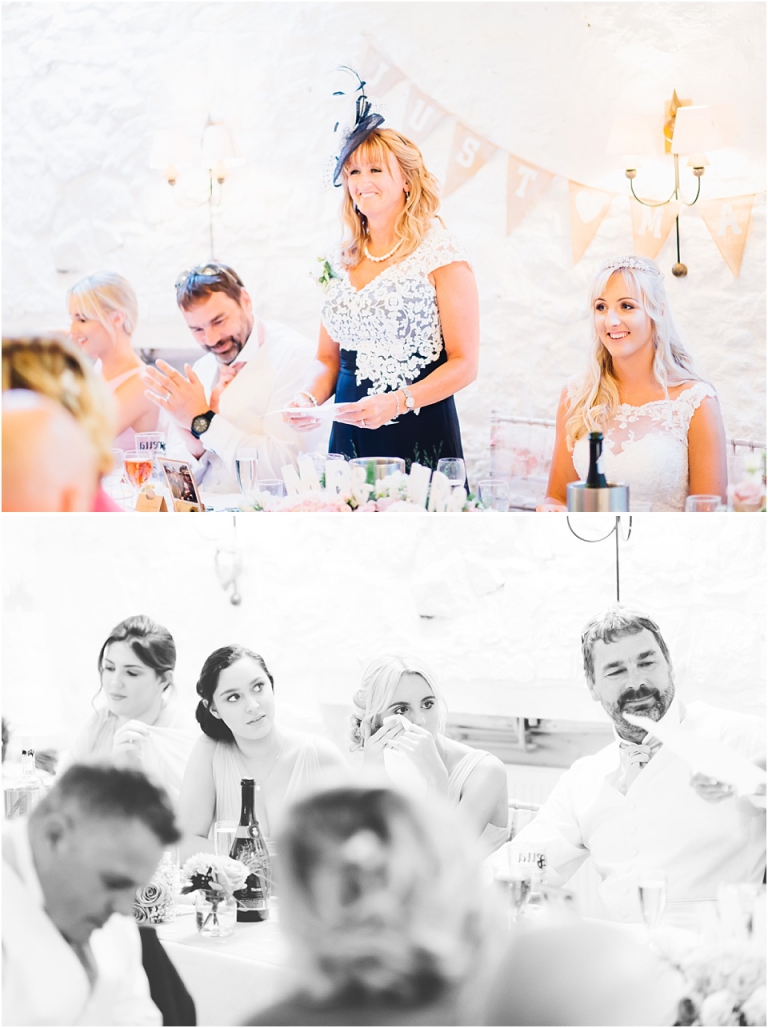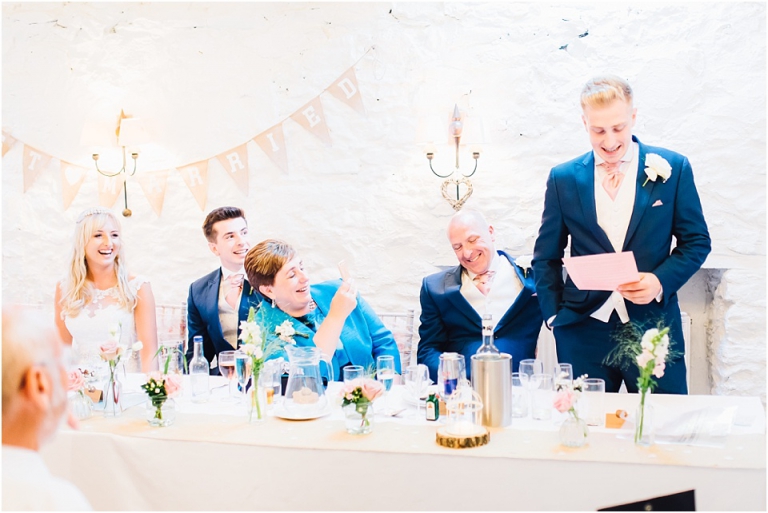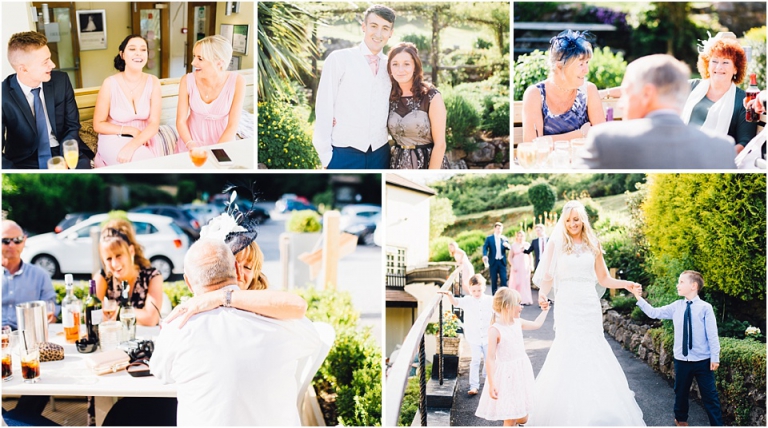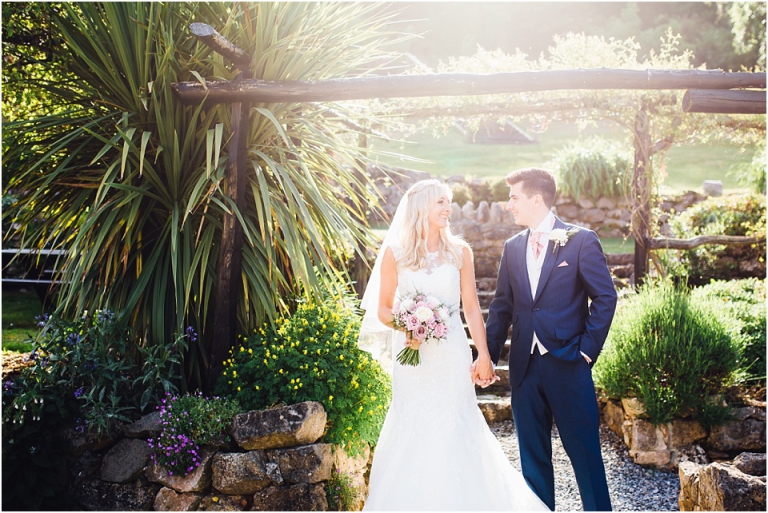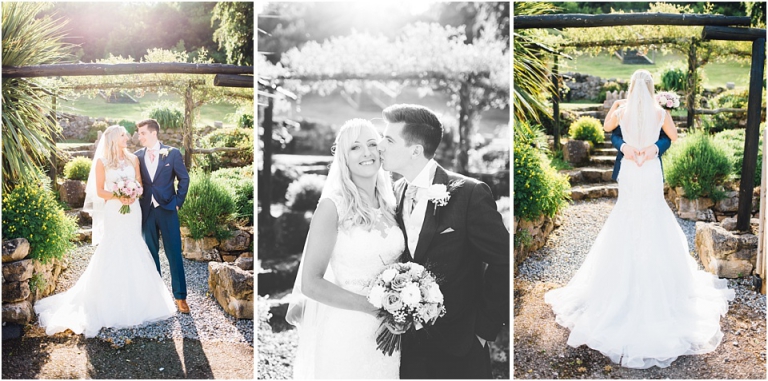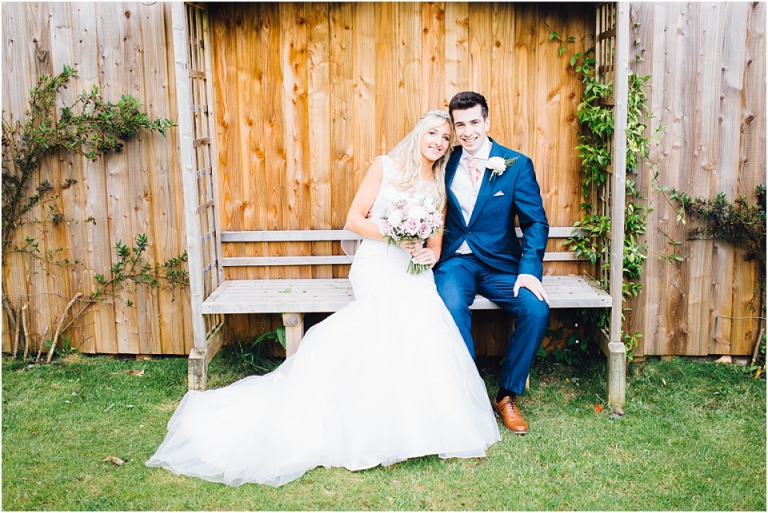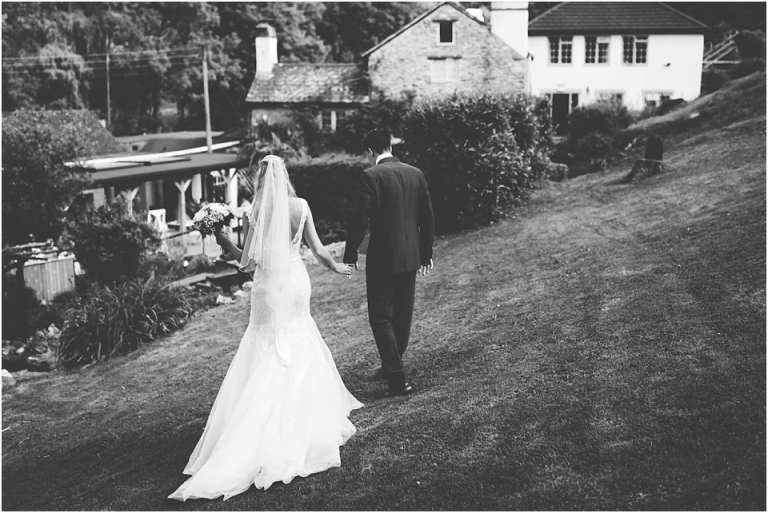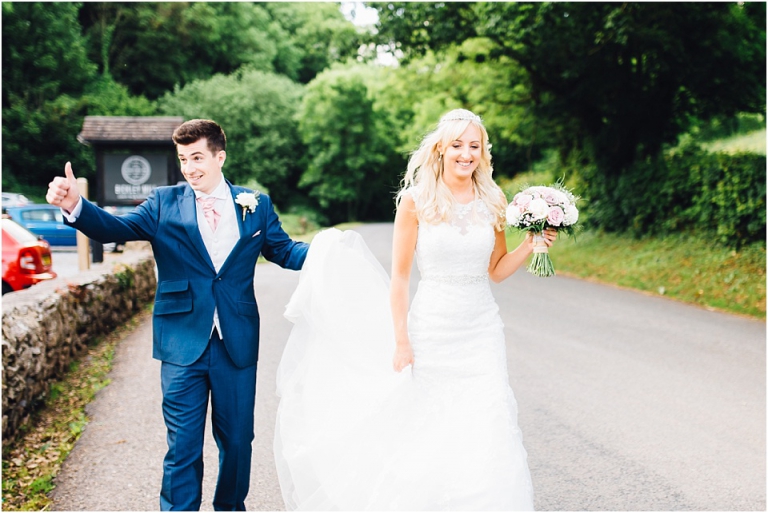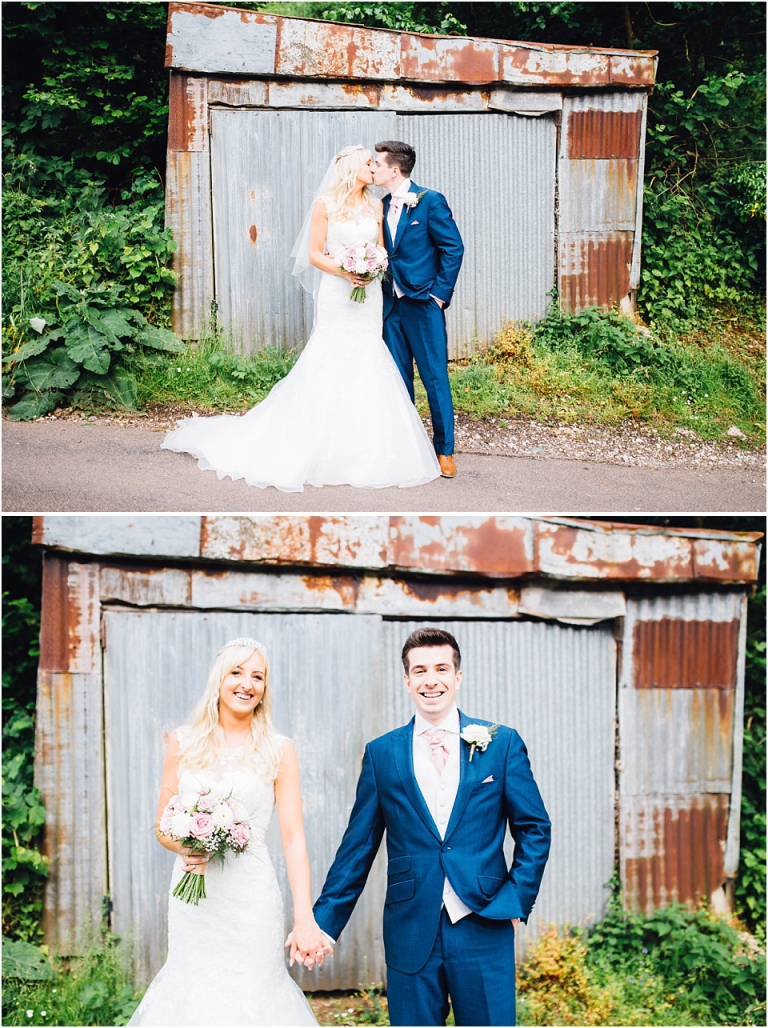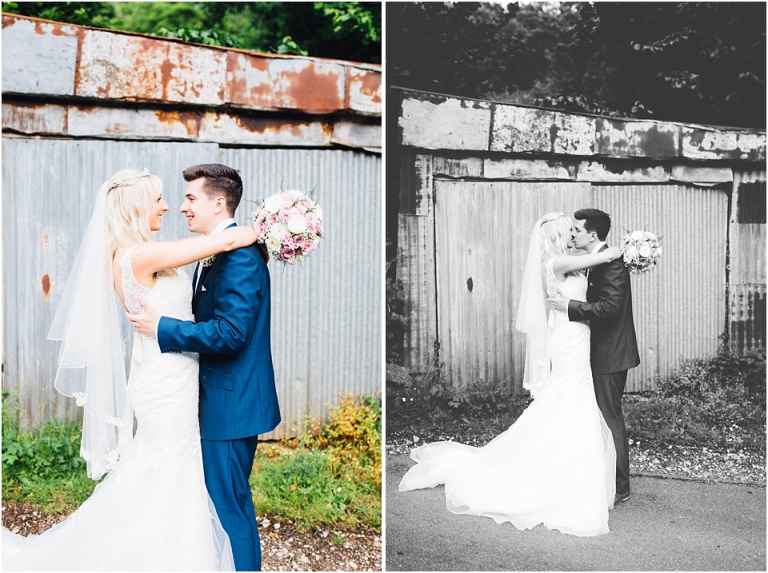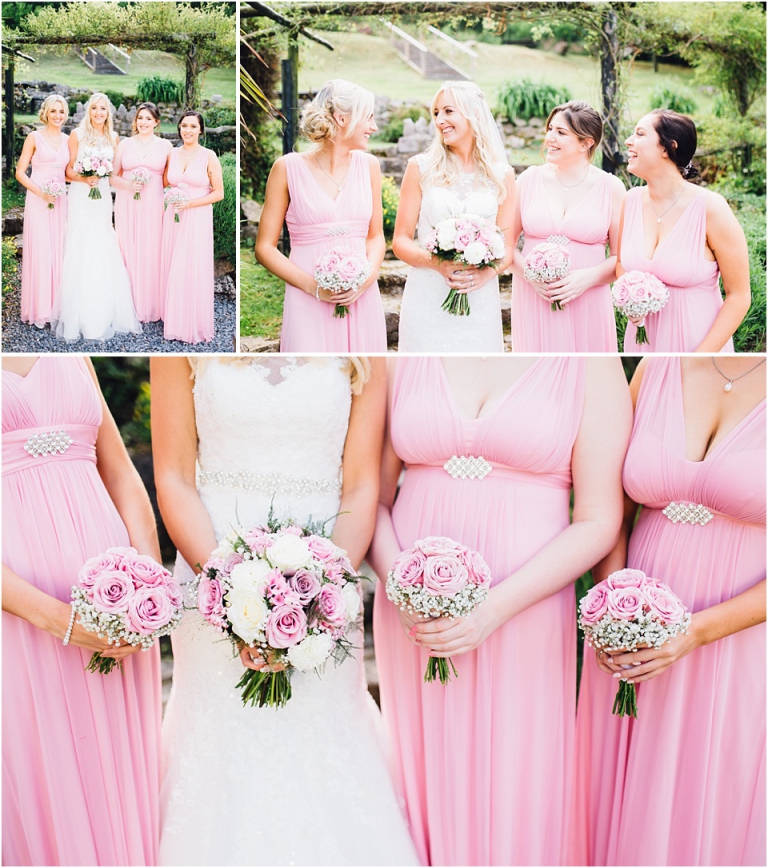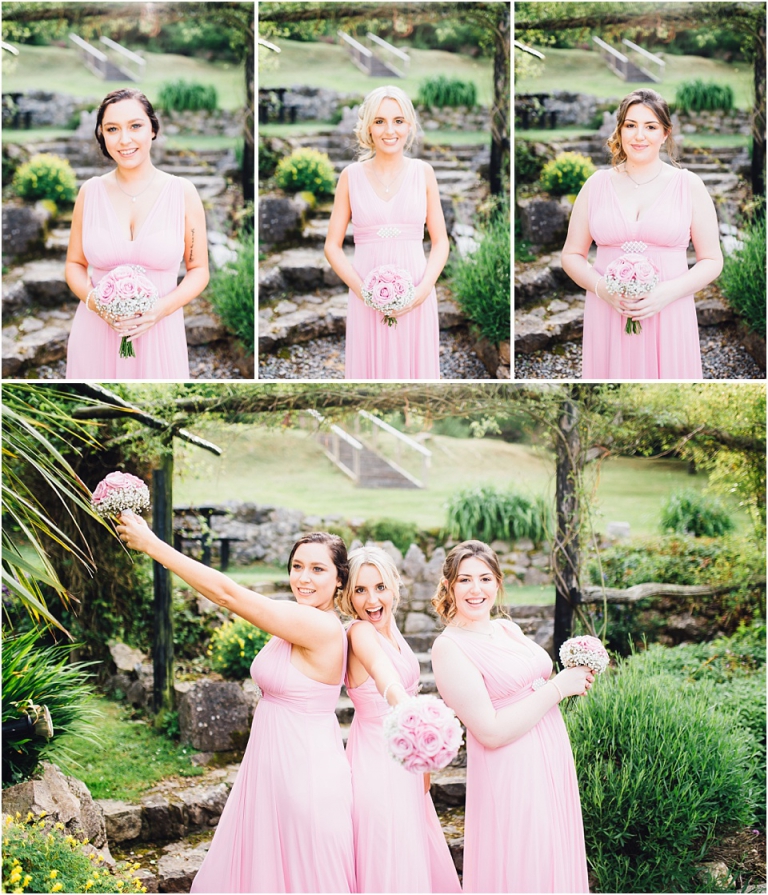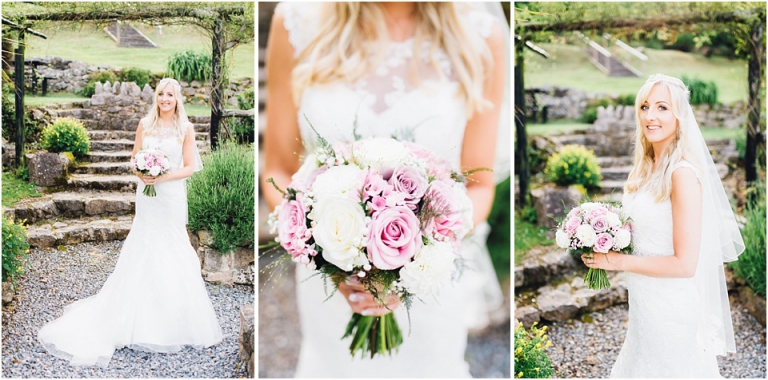 Hannah's advice for the day: Enjoy your planning and don't wish time away because before you know it the day arrives and goes so quickly. On the big day, remember to breathe and take it all in together as husband & wife. When planning don't worry and stress over the finer details because you will realise on the day that's not what the guests notice!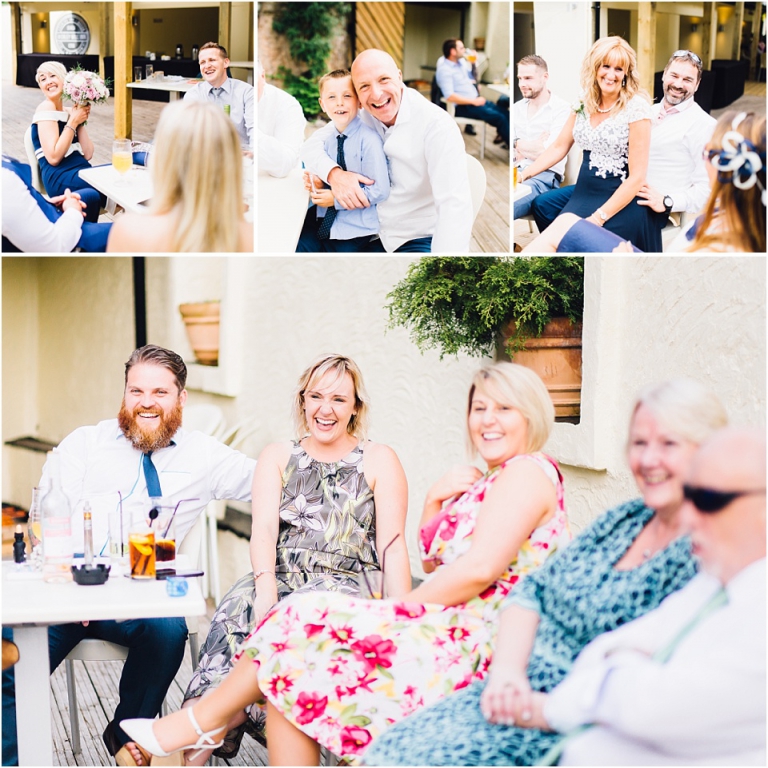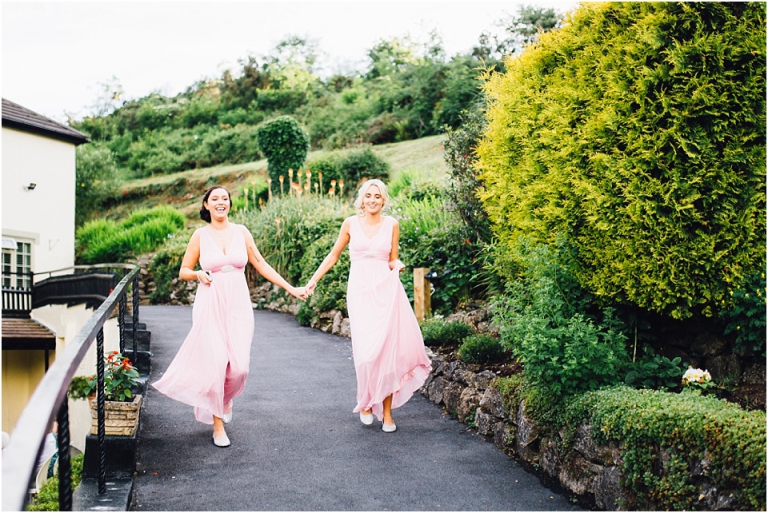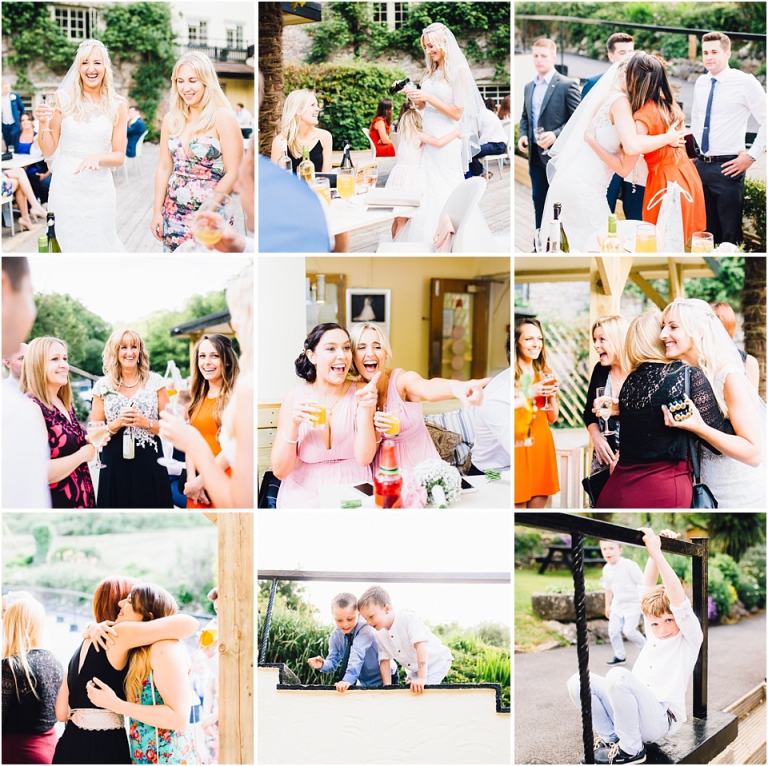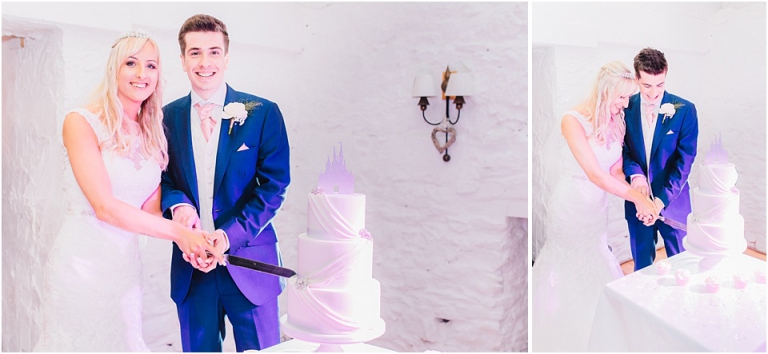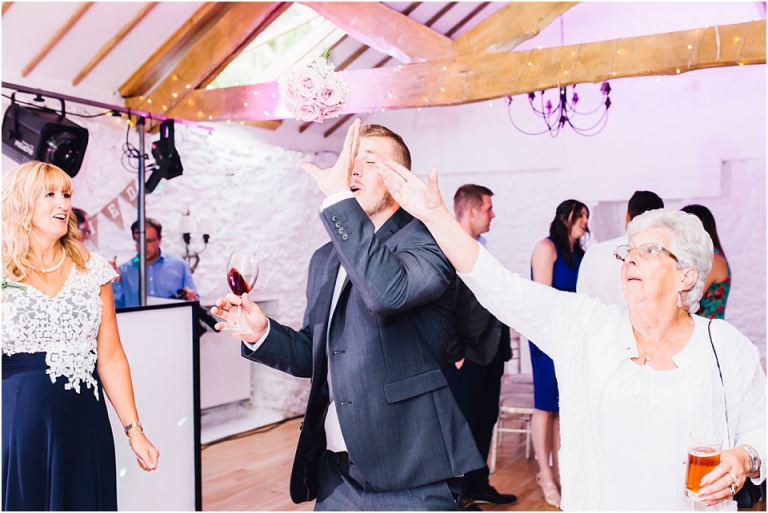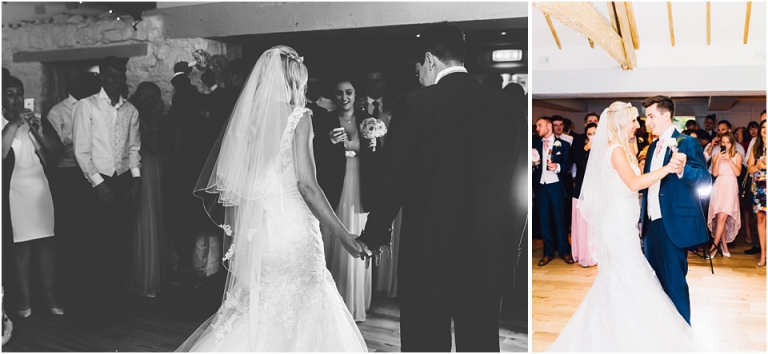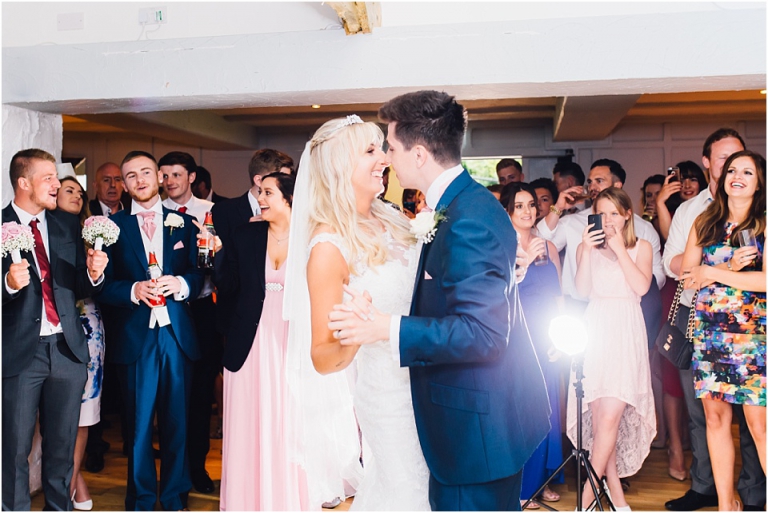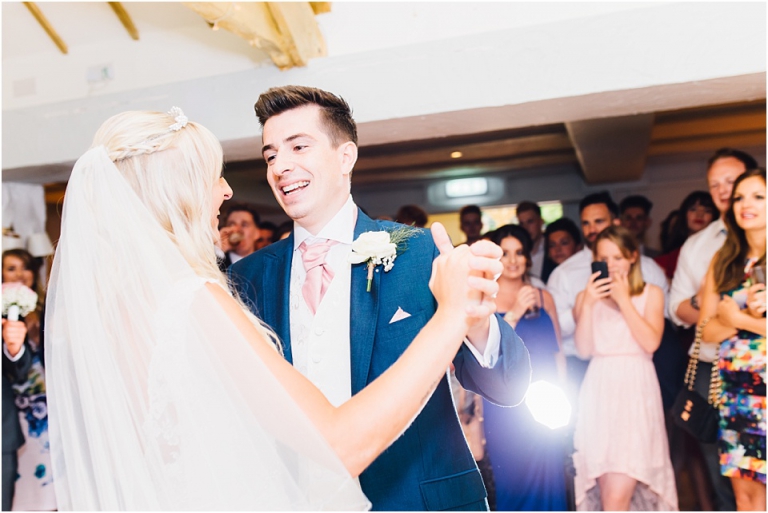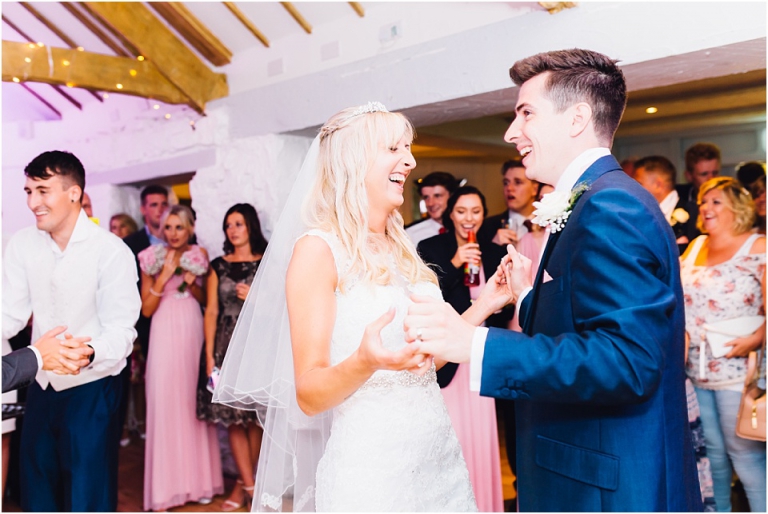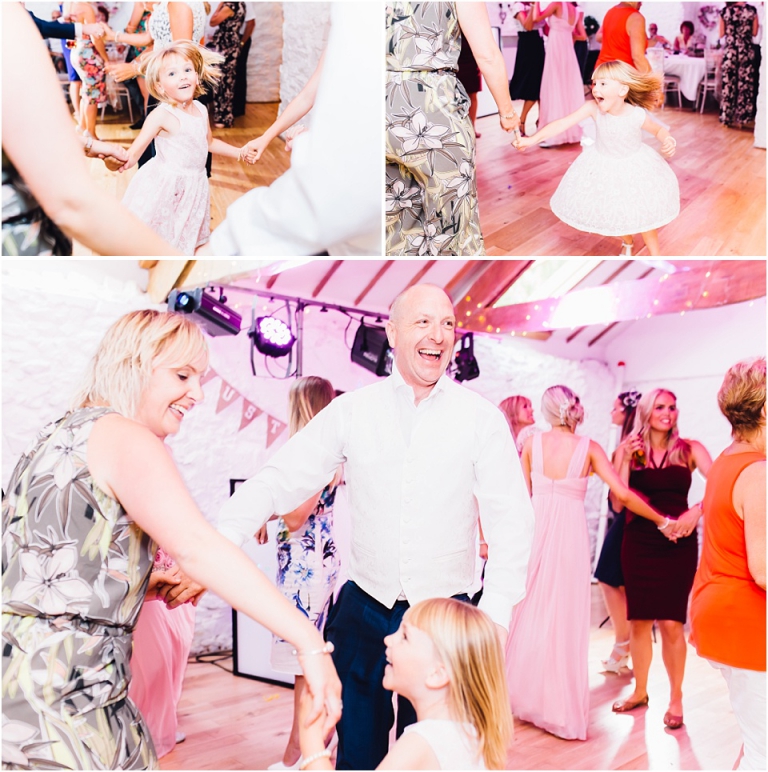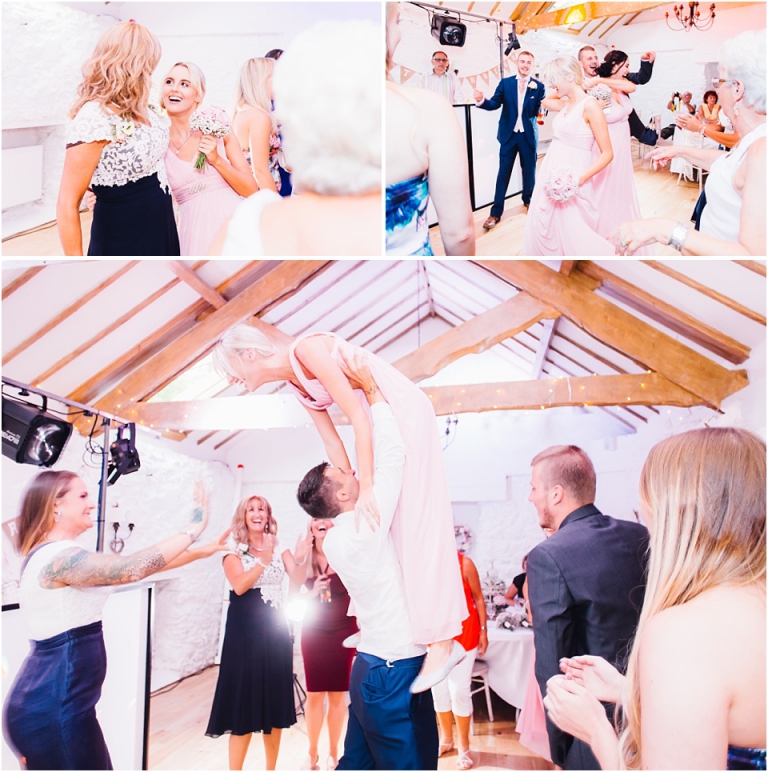 "We couldn't have picked a better photographer, from our first consultation I knew Holly was the photographer for us. She completely made Liam and I feel at ease and relaxed and blended in beautifully. When we received our photo's we shed lots of happy tears and laughter. Holly captured every single detail of our wedding and we got to re-live every single moment of our magical day. Our wedding album, prints and usb stick came in the cutest packaging and I literally can't recommend her enough." – Hannah & Liam
If you're getting married & looking for a documentary wedding photographer in Devon, I'd love to hear from you!
Holly x
This pre wedding shoot with Kath, Tom & their lovely children was so much fun! We headed to Decoy Park, Newton Abbot with its beautiful lake and as it was autumn, the trees looked amazing too.
Pre wedding shoots are always a great idea to get my couples used to being in front of the camera, and it was also lovely to meet their children so that I wasn't a complete stranger to them on the day!
"They are just beautiful! We have never had anything done like that before, and I can't believe how you have created such beautiful photos! Thank you so much again – I LOVE them!" – Kath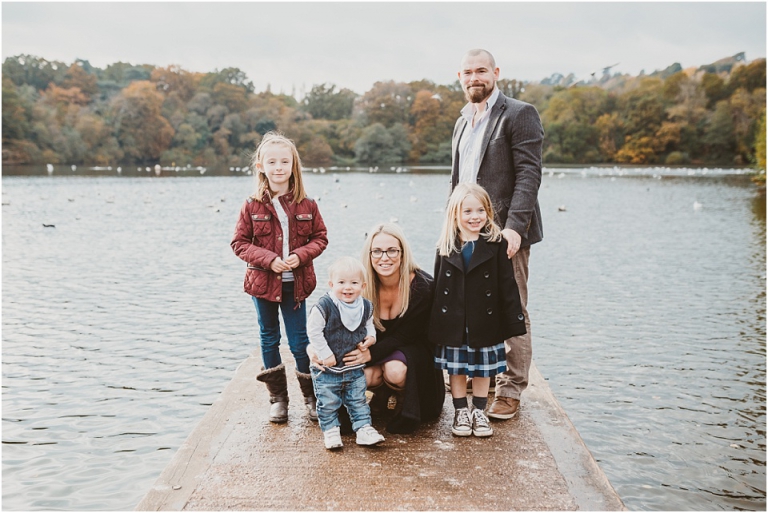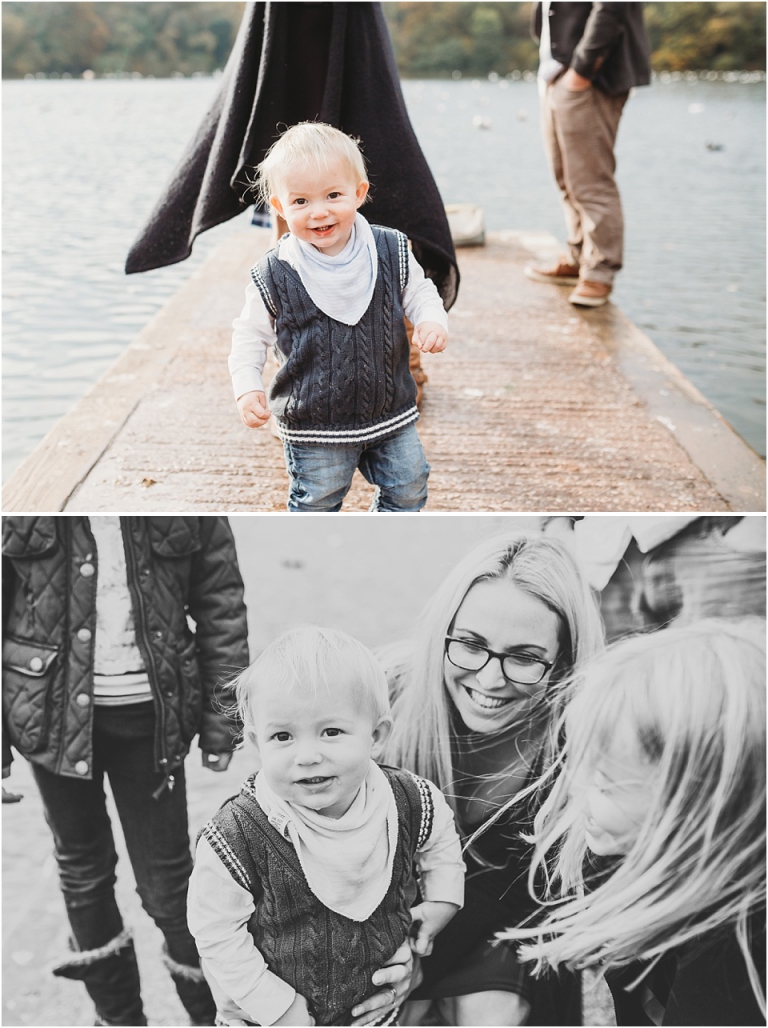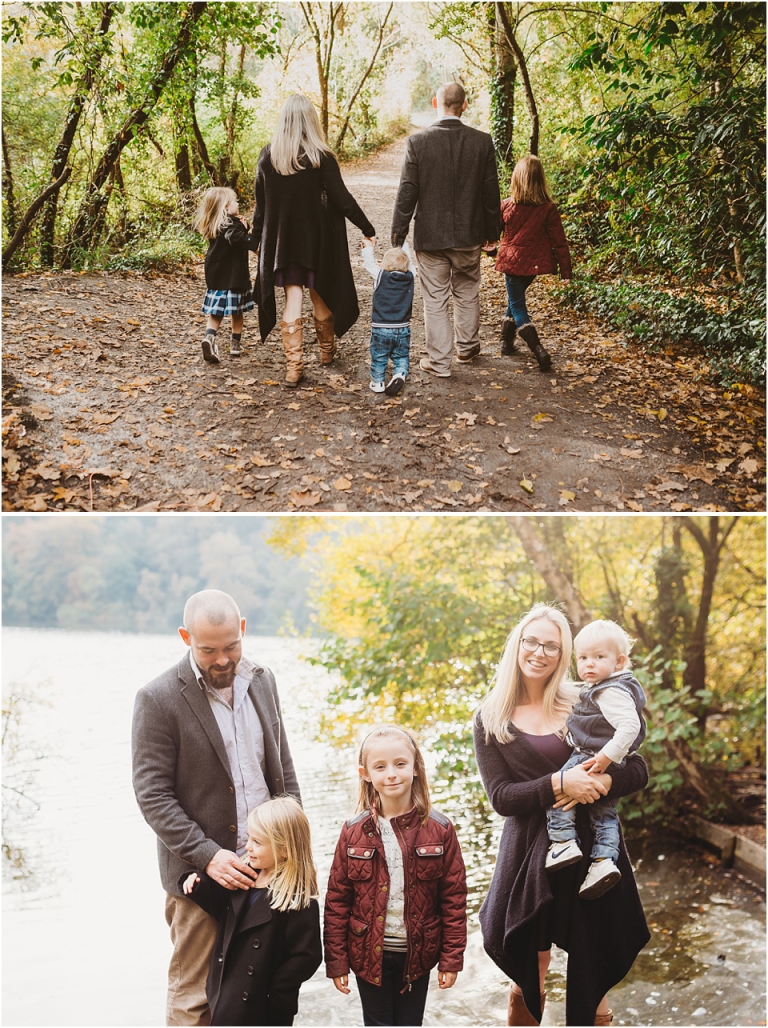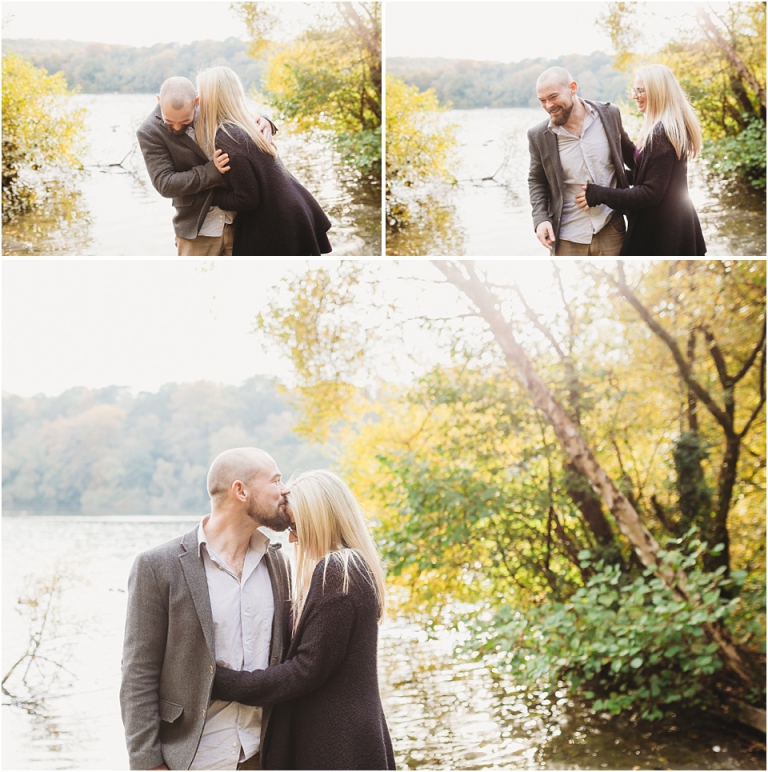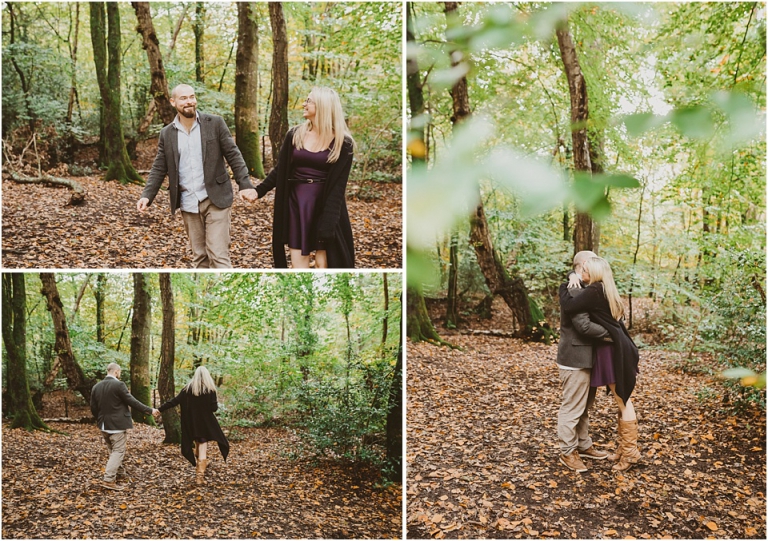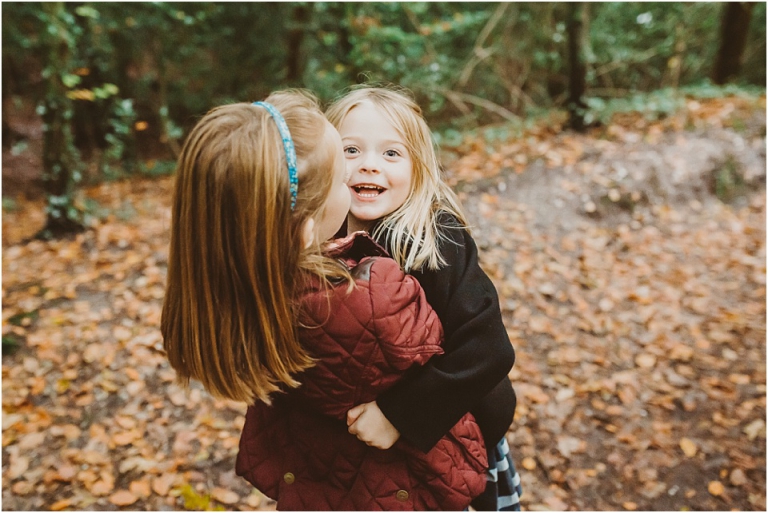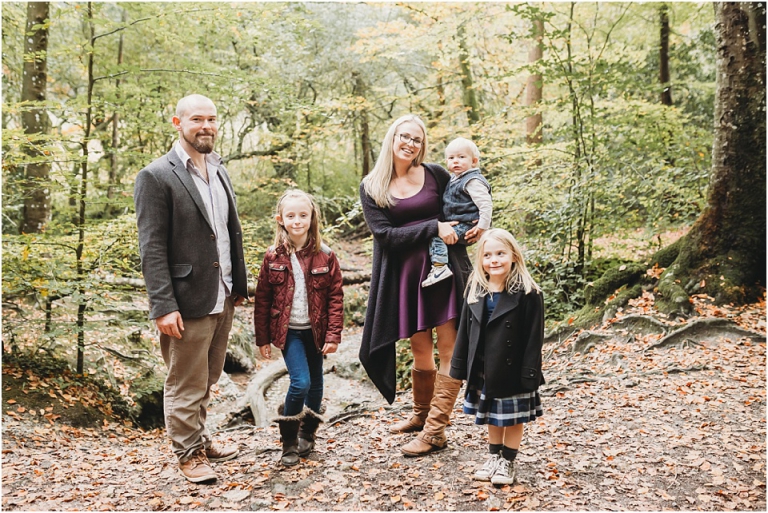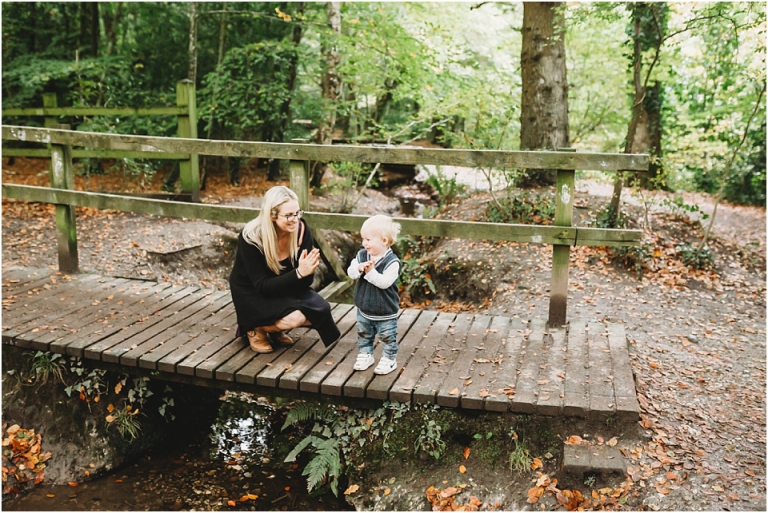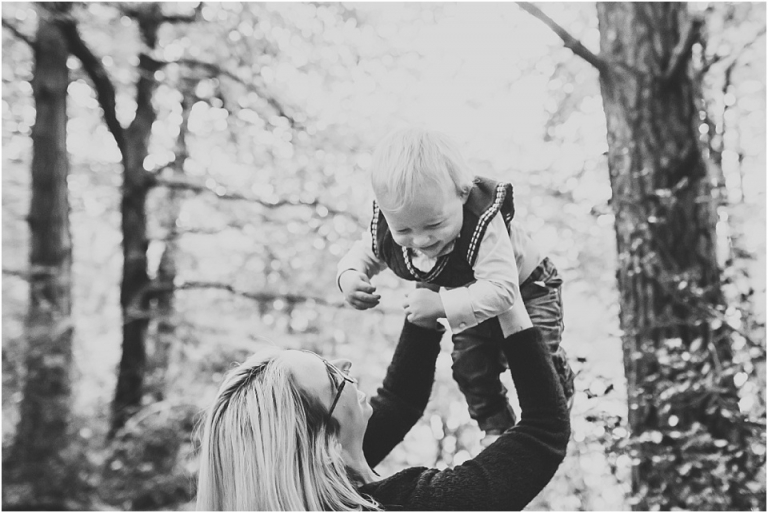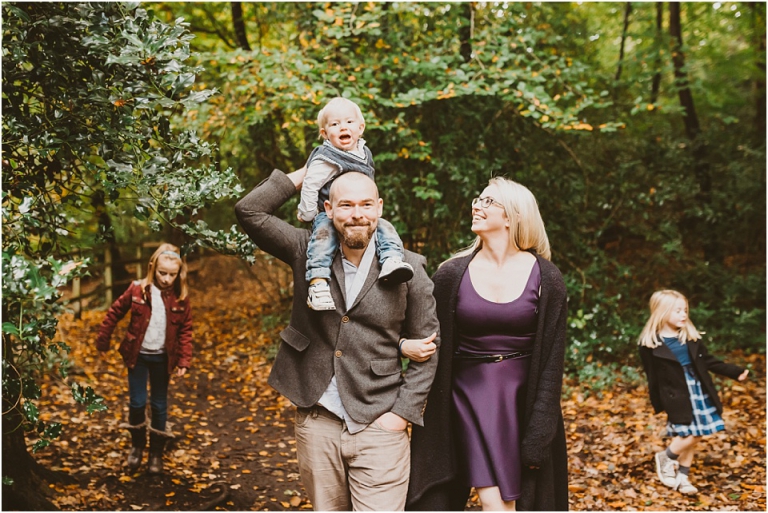 From the moment I arrived to St Josephs Church in Newton Abbot, where Marie & Philip had their beautiful ceremony, I knew it was going to be a special day. The church was bright & beautiful, and everyone was so happy & friendly!
Marie arrived in style in the 1952 ALVIS TA21 from Torbay Wedding Car Club. She was the smiliest & most beautiful bride in her dress from Angel Face, Newton Abbot with the biggest bouquet I have ever seen. All of Marie's beautiful flowers were made by a friend, Christine and combined Roses, Lisianthus, Gypsophila and touches of gold, perfectly complimenting the bridesmaids in their purple dresses from Debenhams.
Marie & Philip, from the day you booked me it has been so lovely to know and work with you, your happiness is contagious!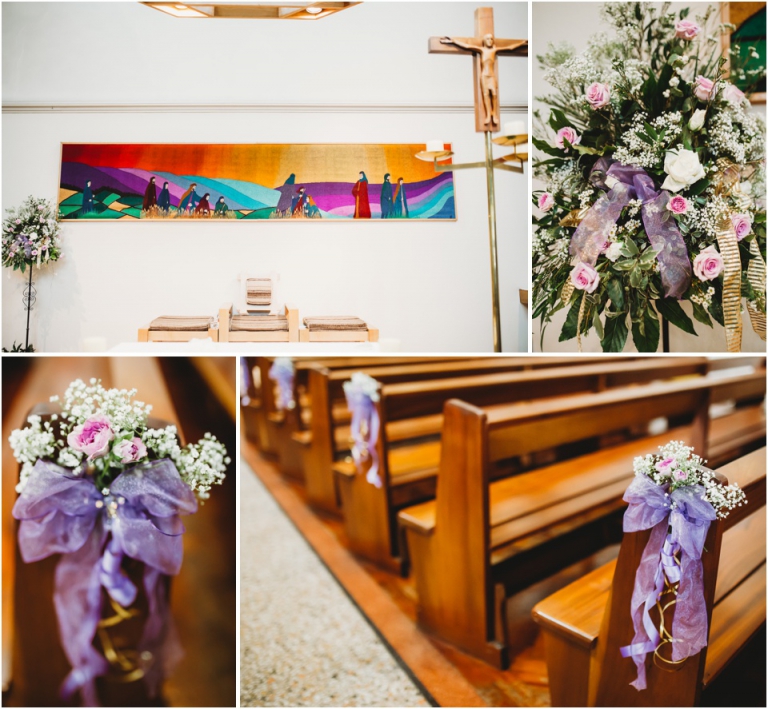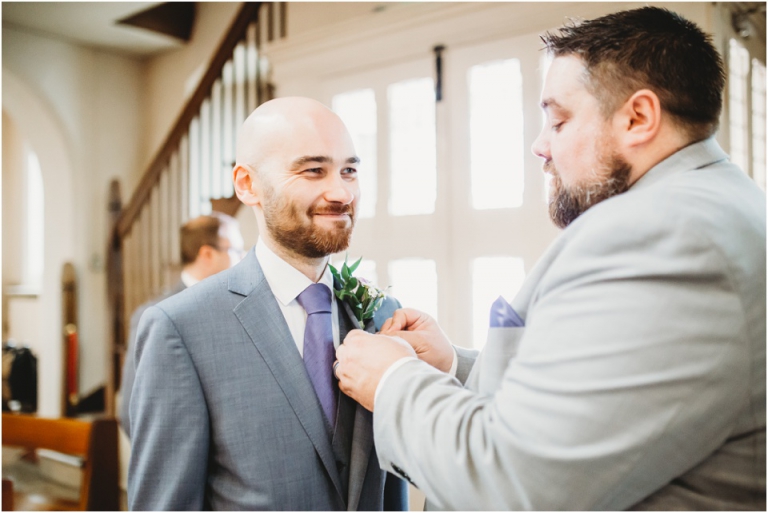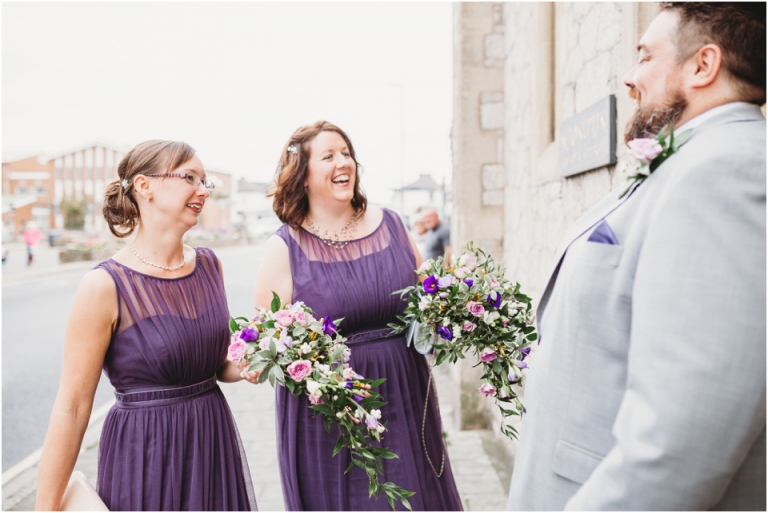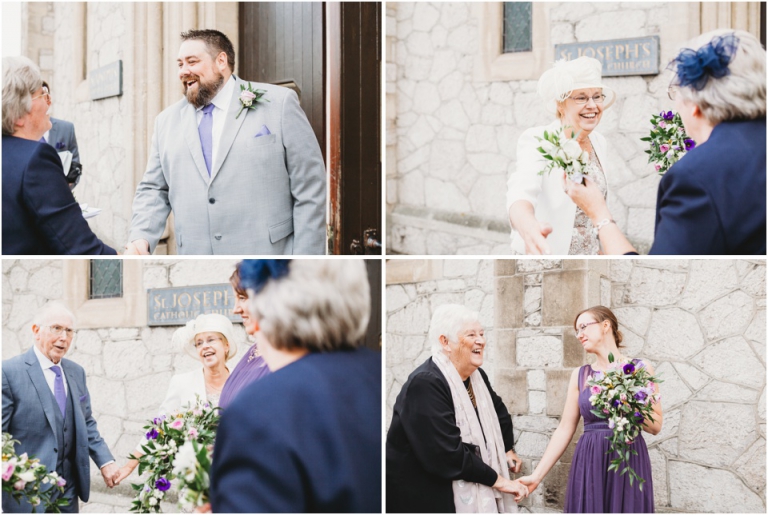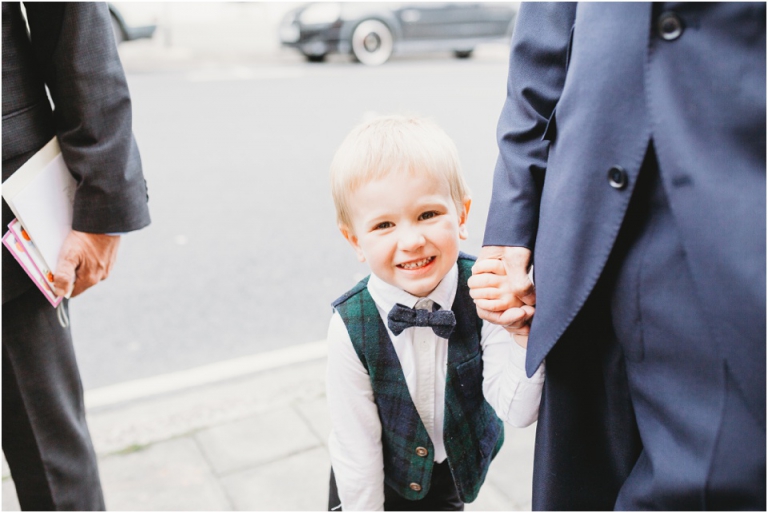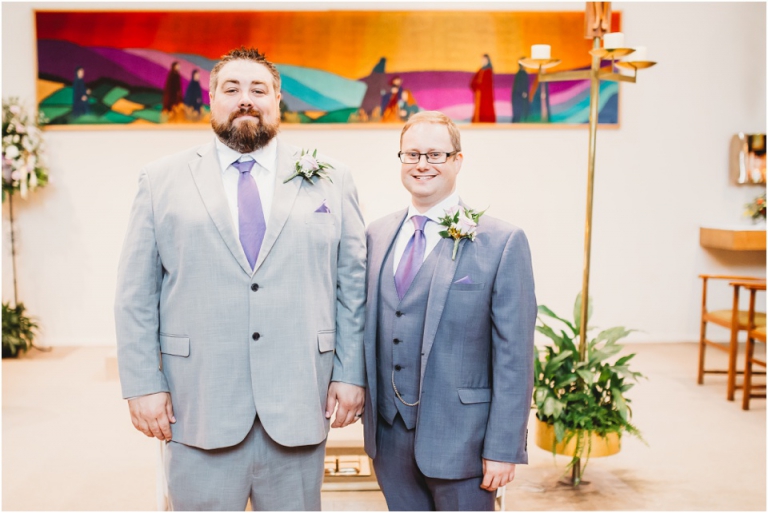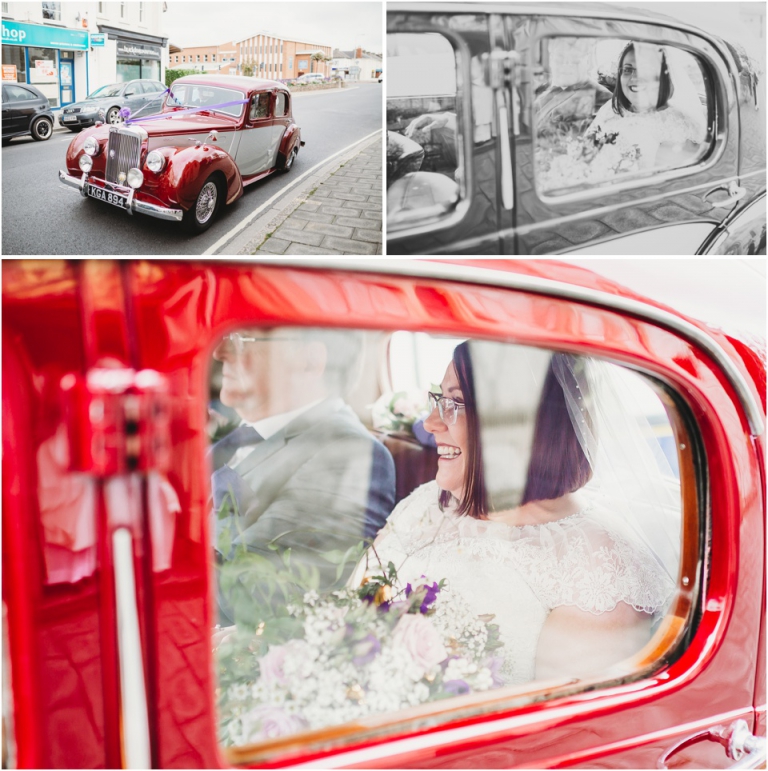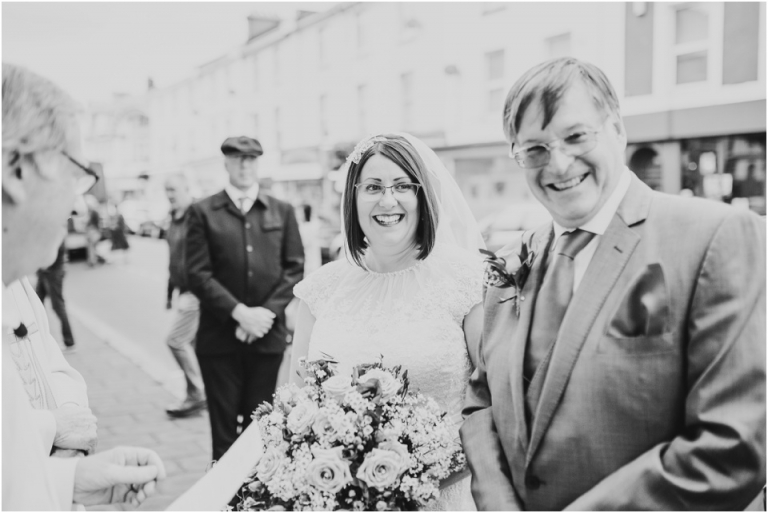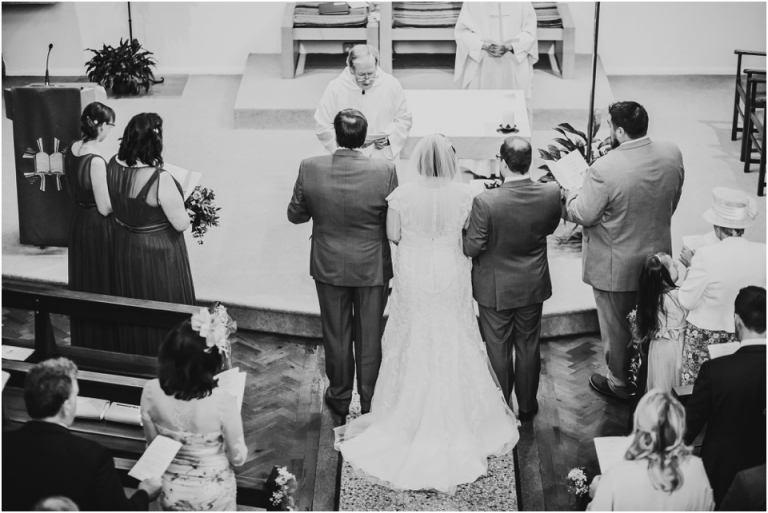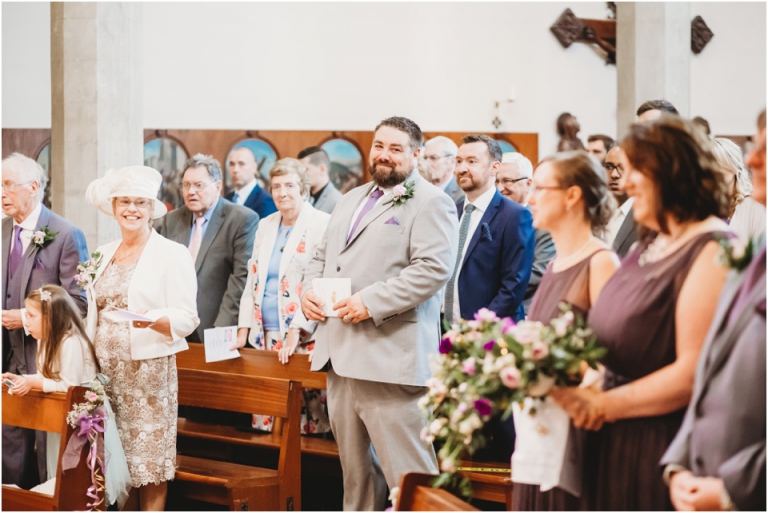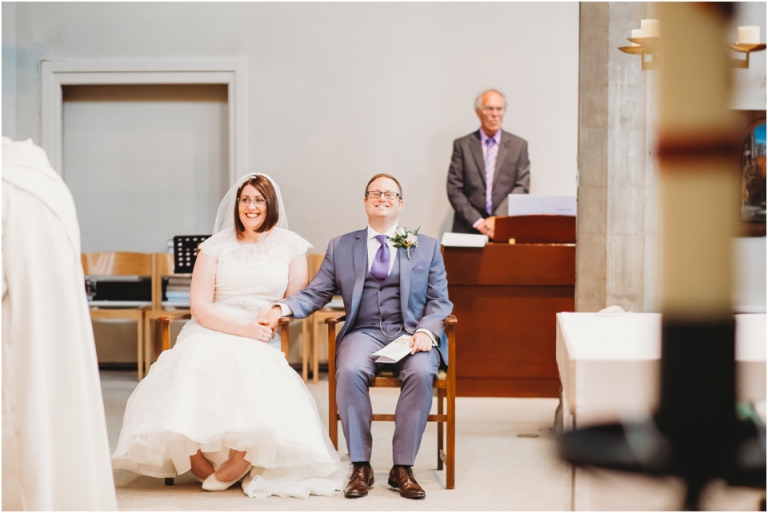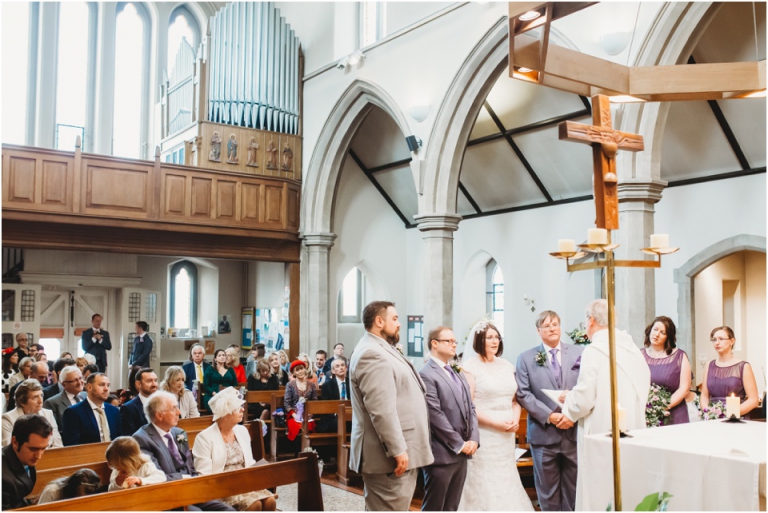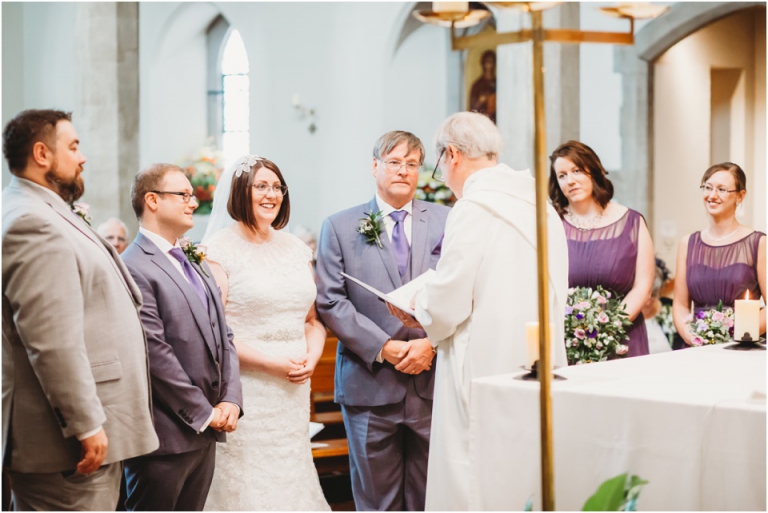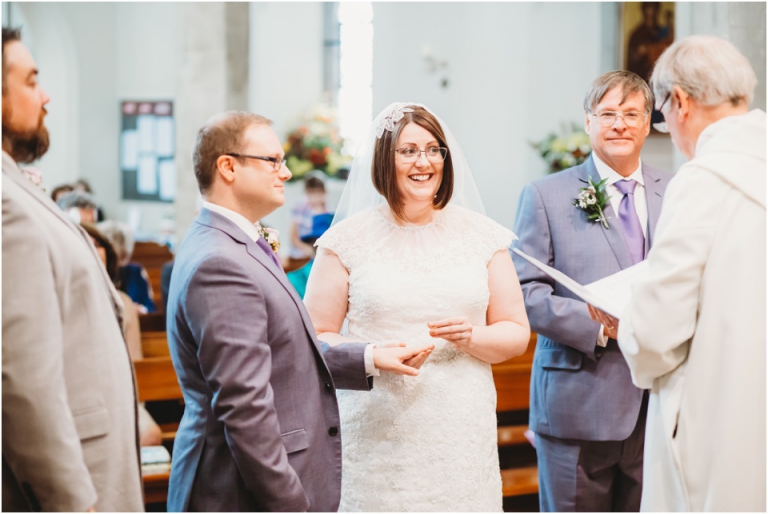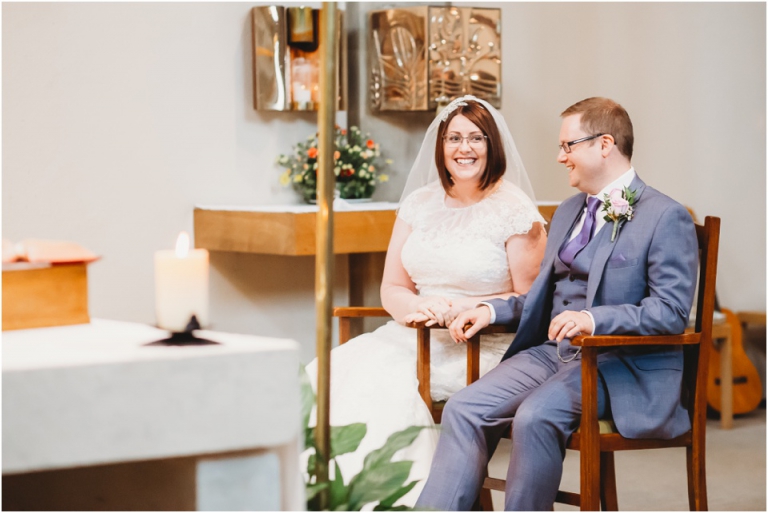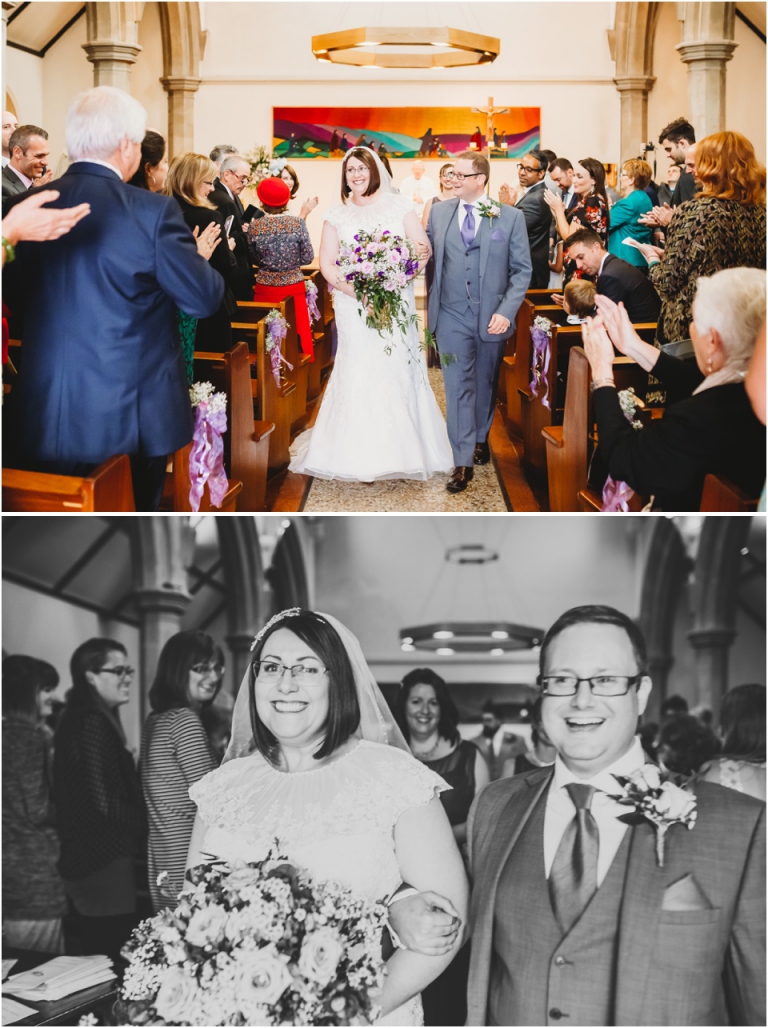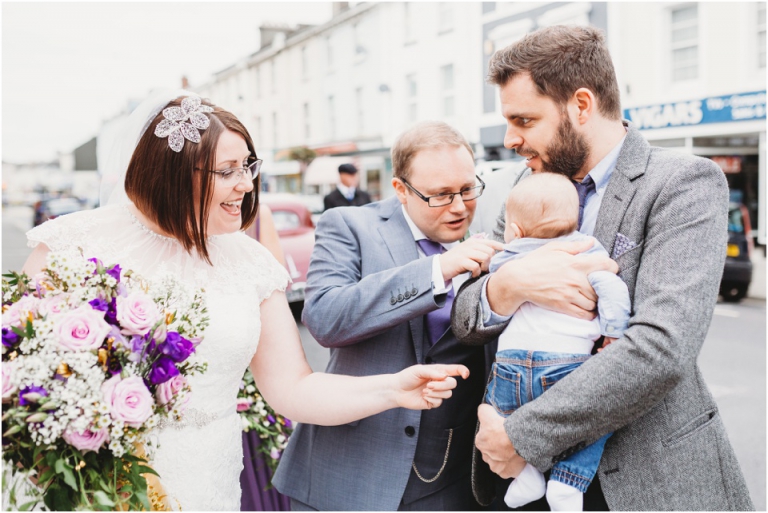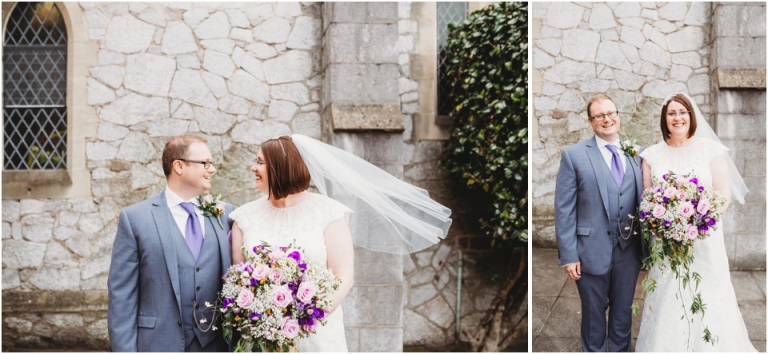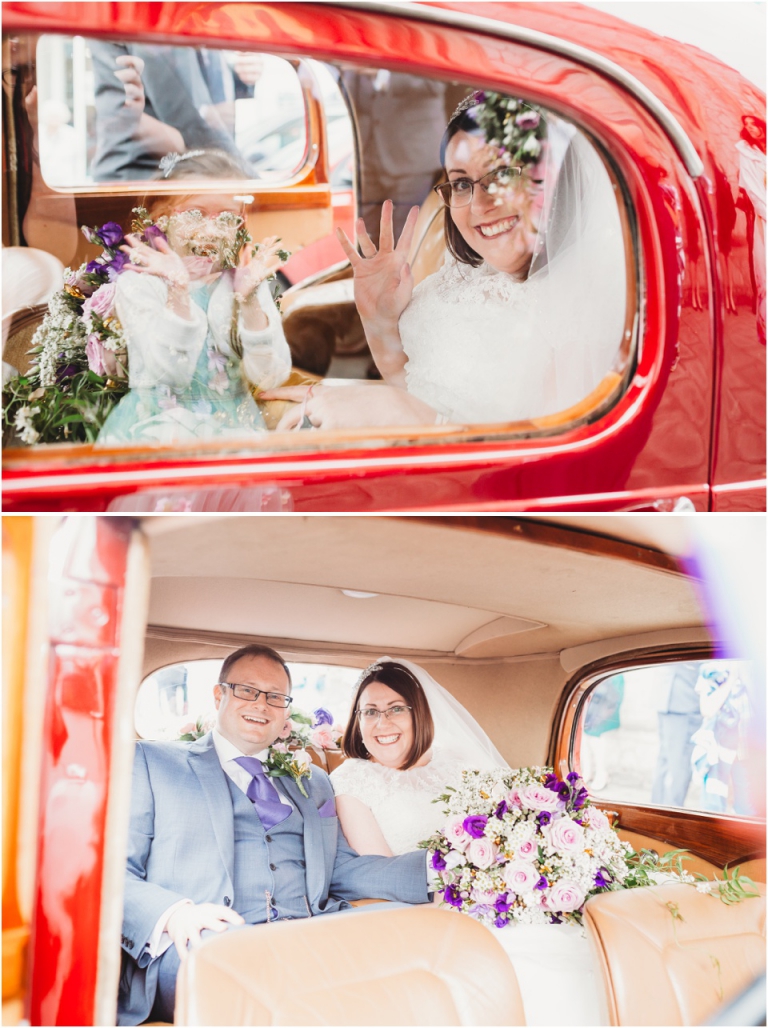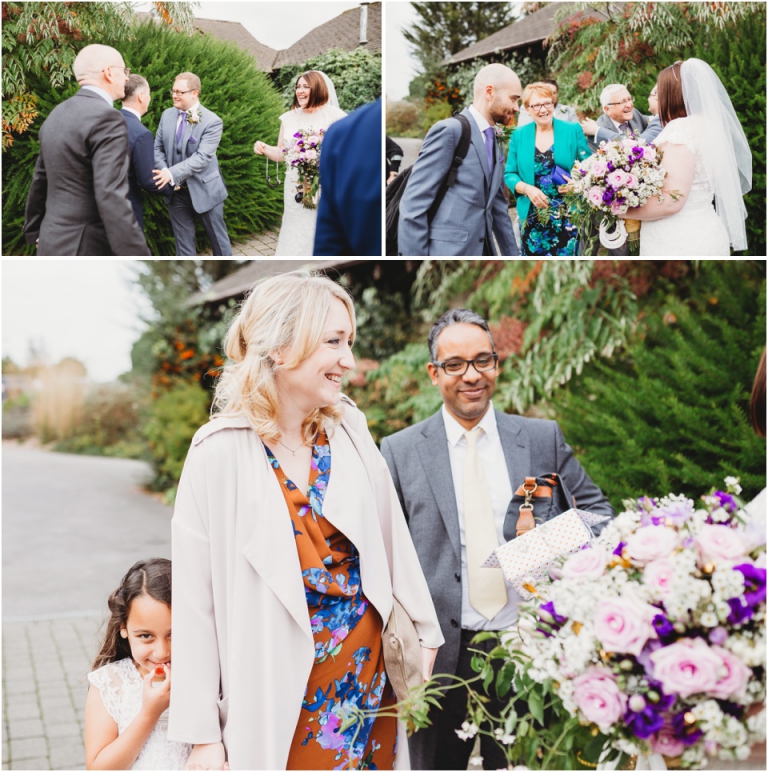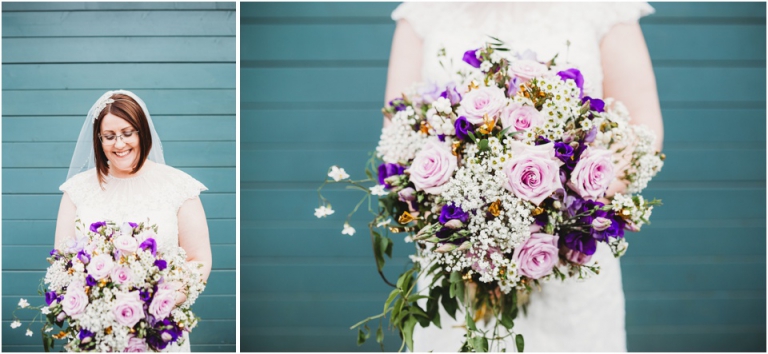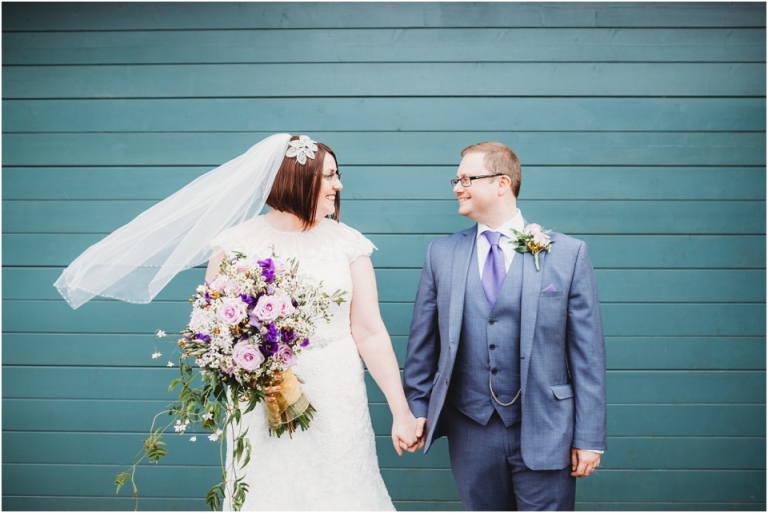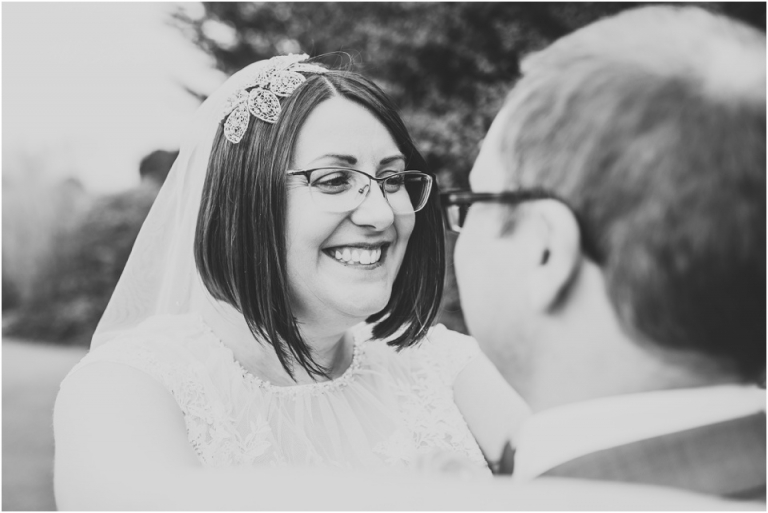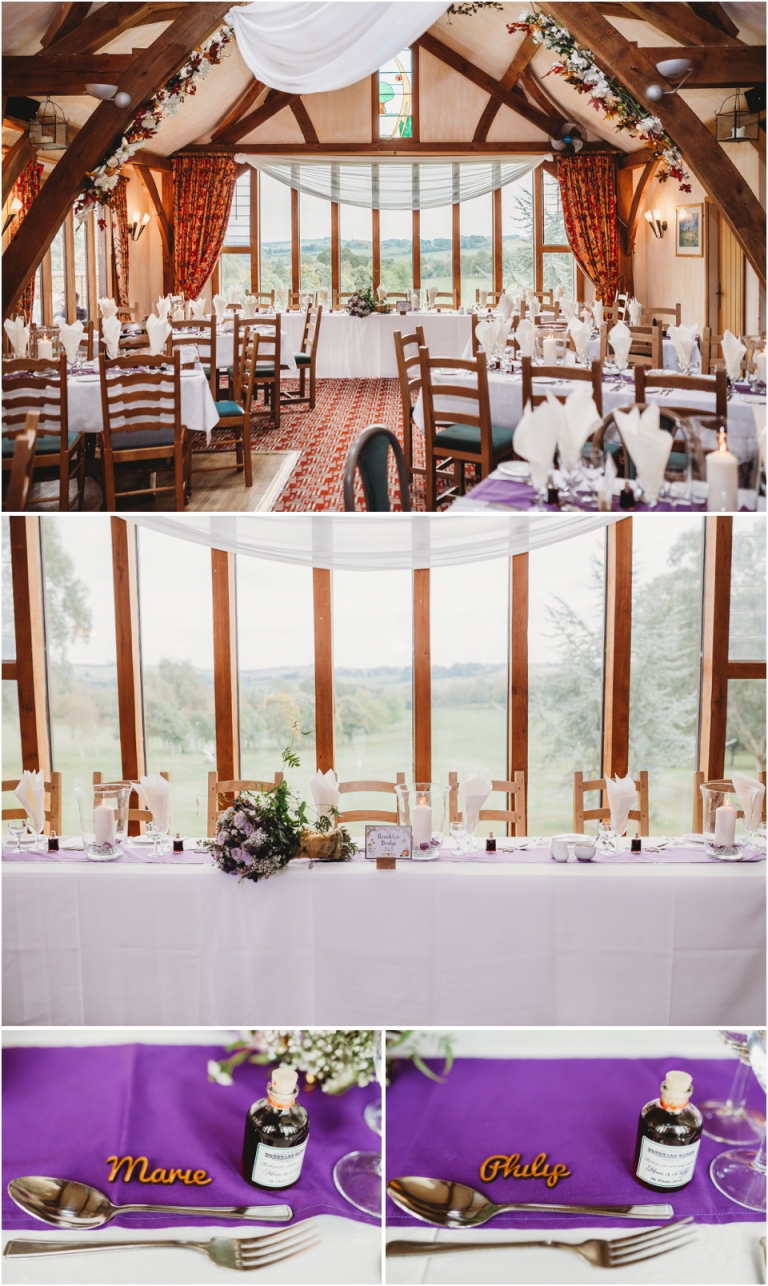 They had a cosy reception at Dainton Park Golf Club, decorated with lovely autumnal touches. The table names were all places that meant something to Marie & Philip, Brooklyn Bridge being where they got engaged! The wooden place names, which I love so much, are from VM Bespoke and the favours are bottles of homemade cassis.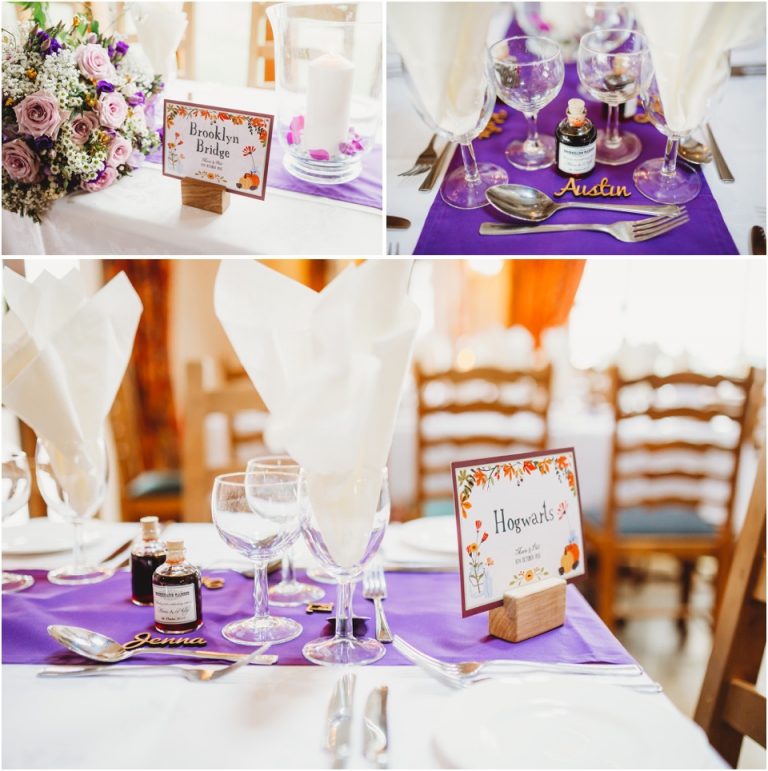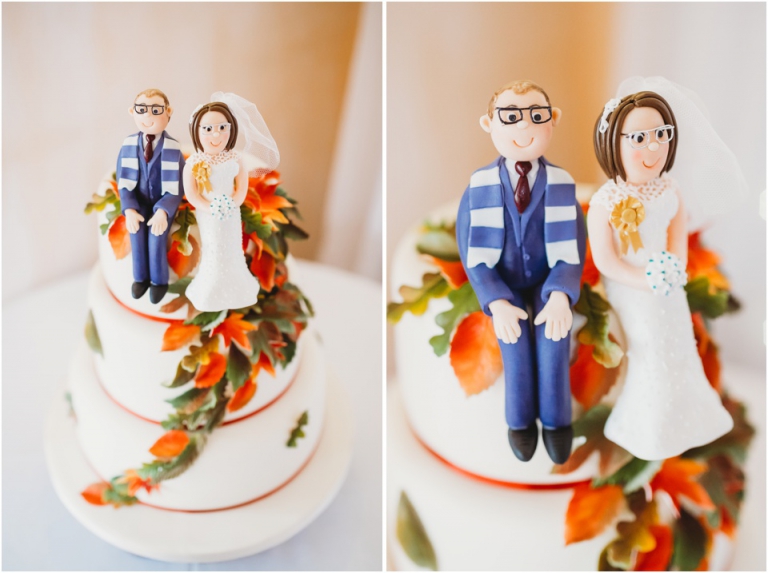 This amazing cake, with mini Marie & Philip, is by Crafty Cakes in Exeter and their lovely autumnal seating plan is by Swoon at the Moon.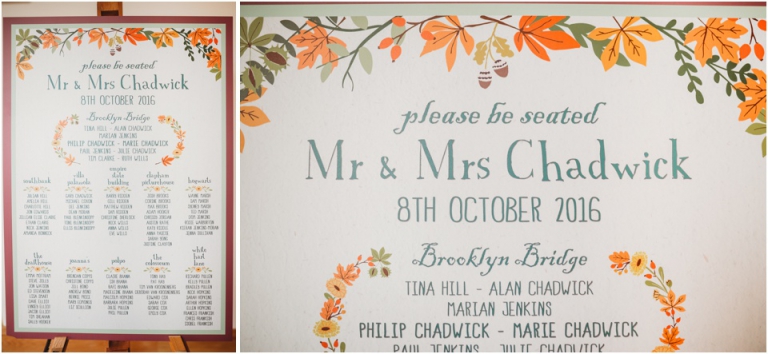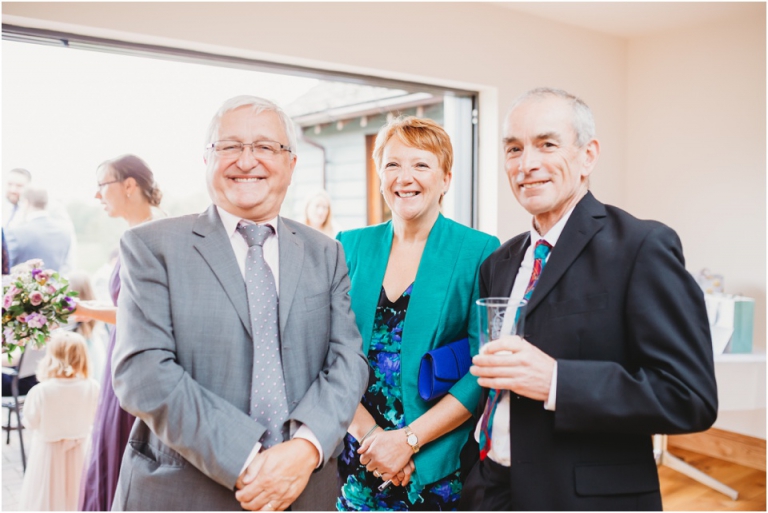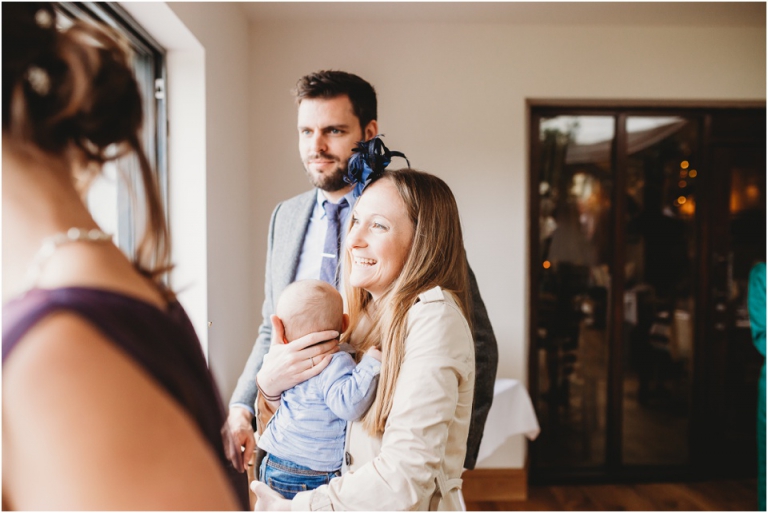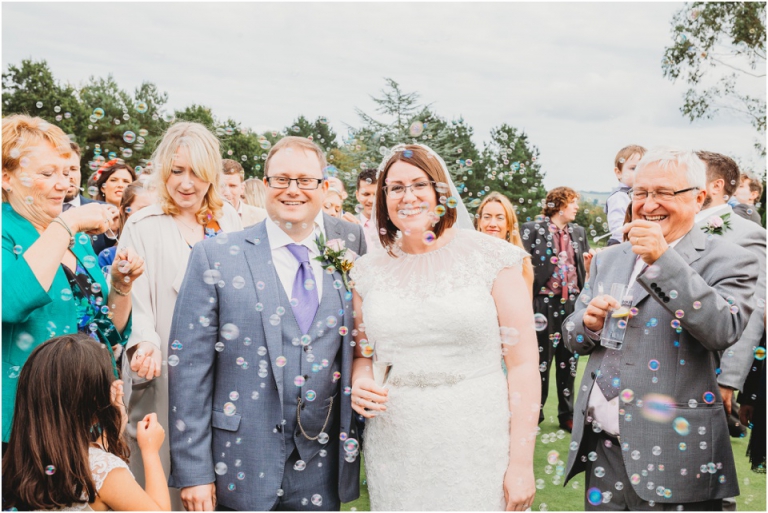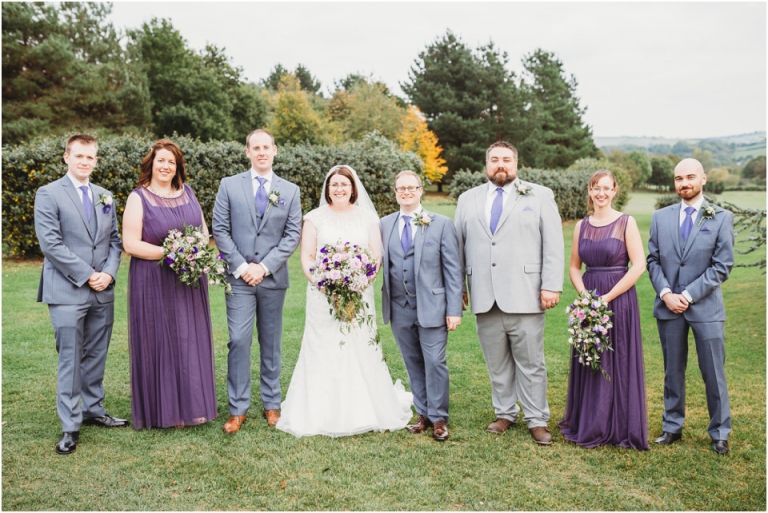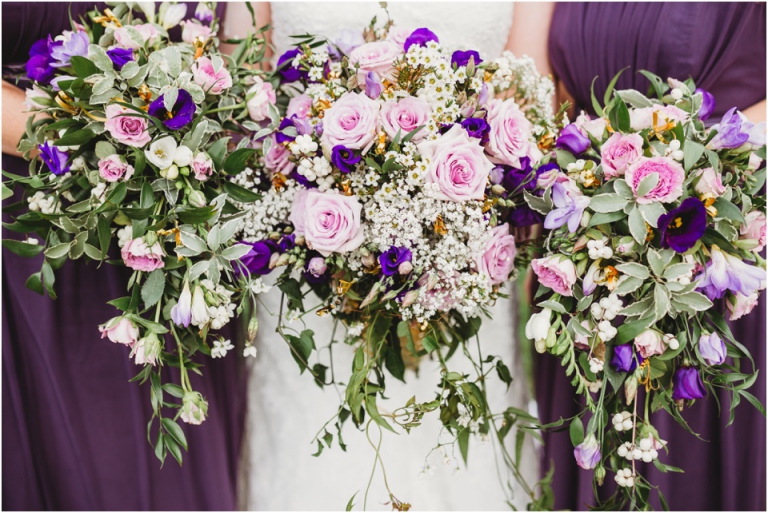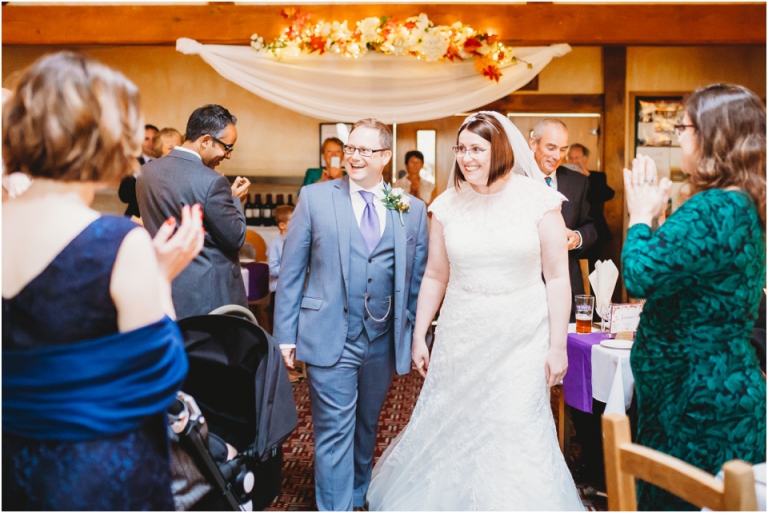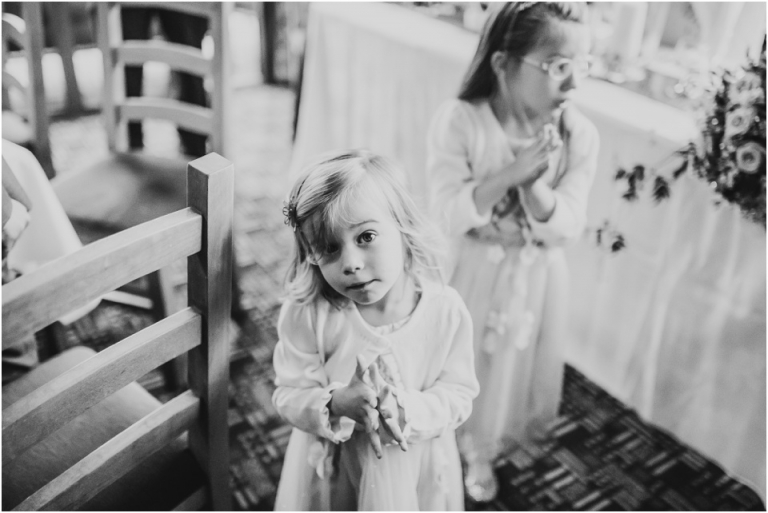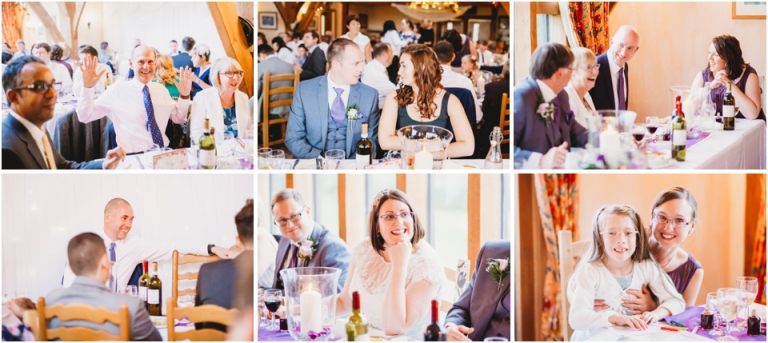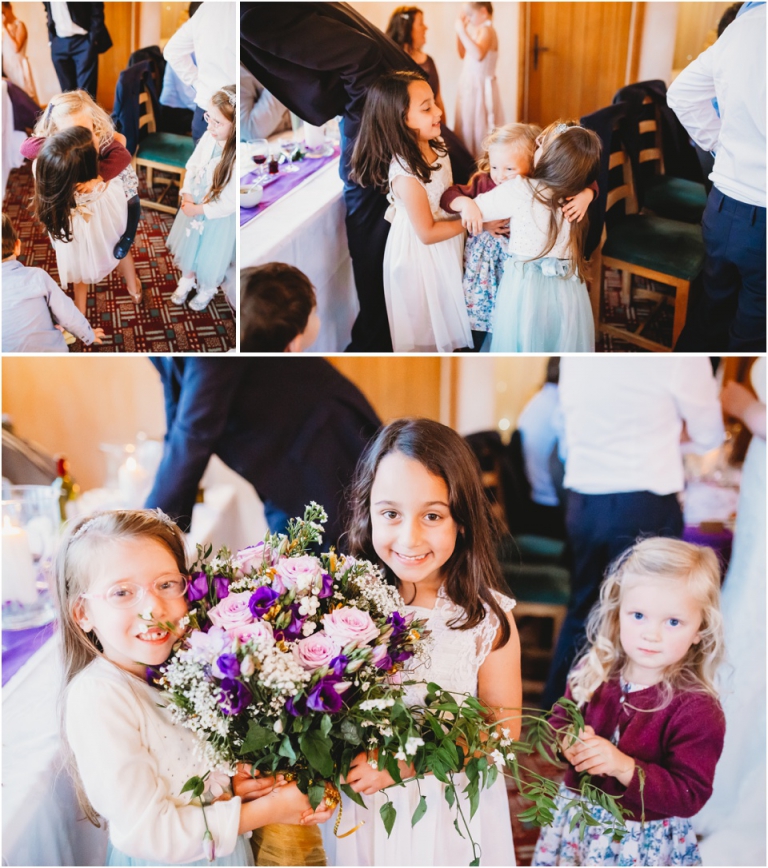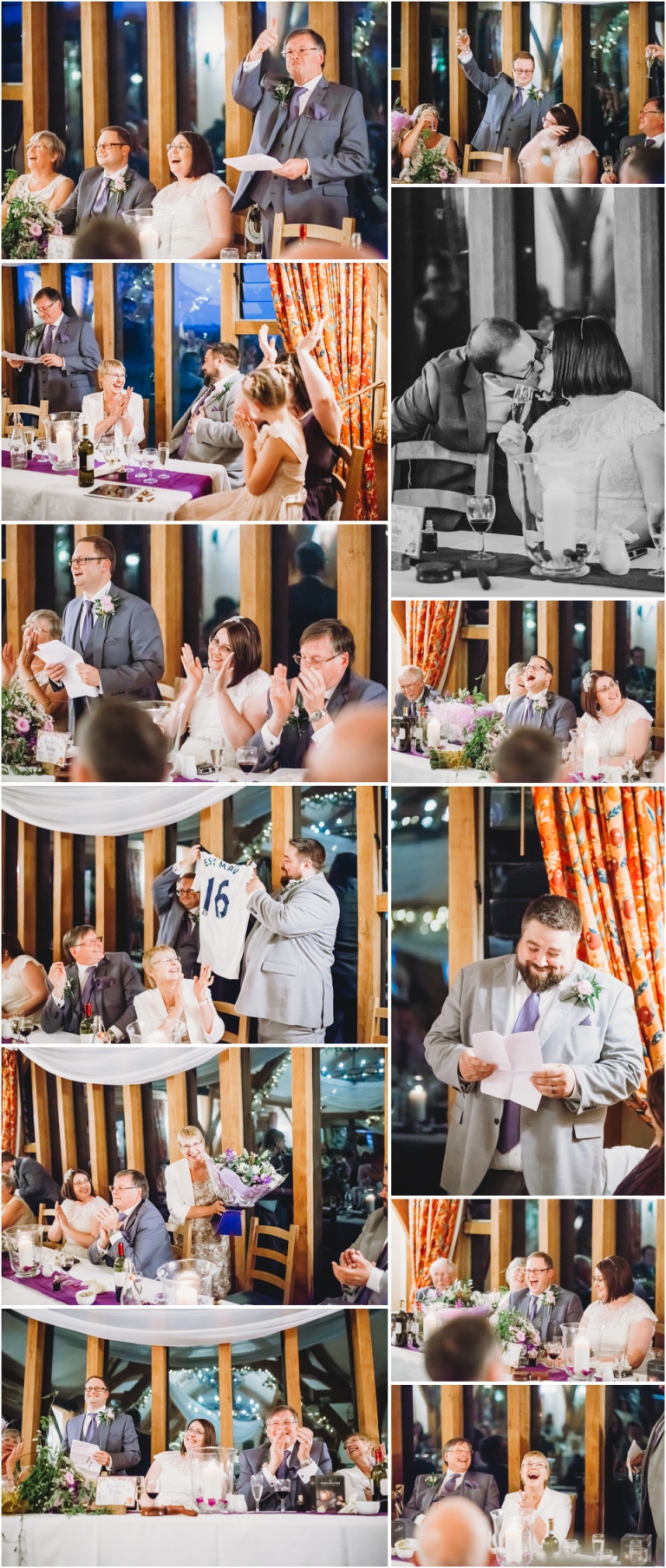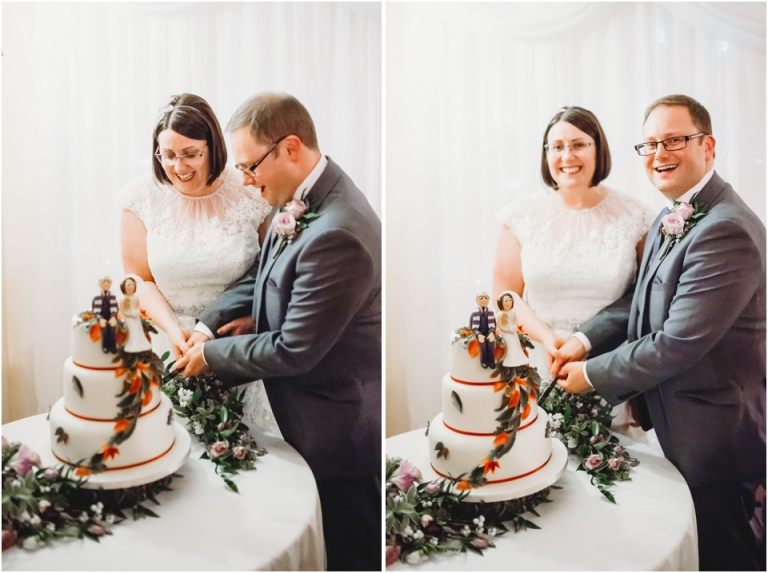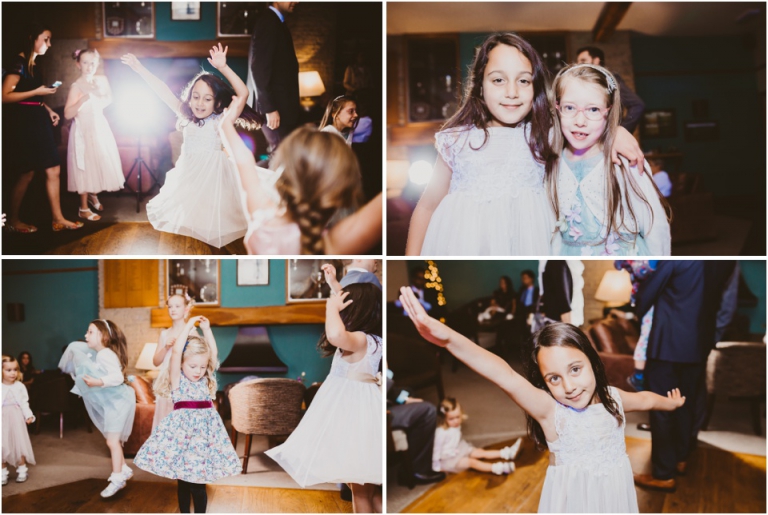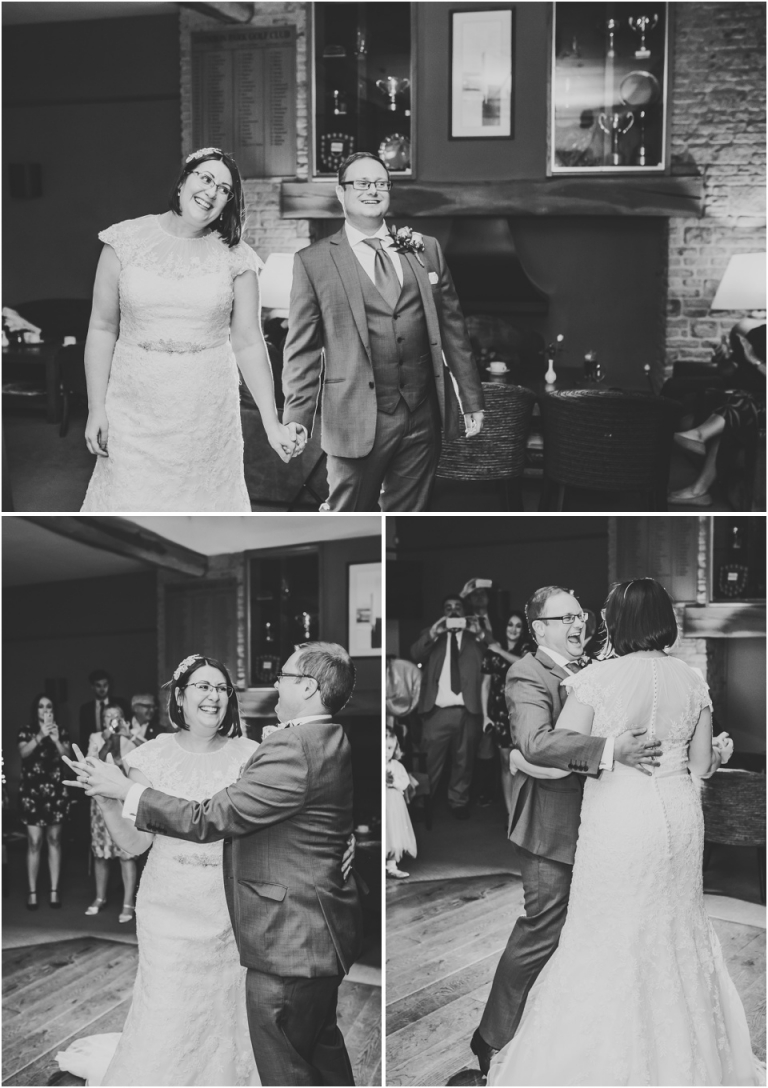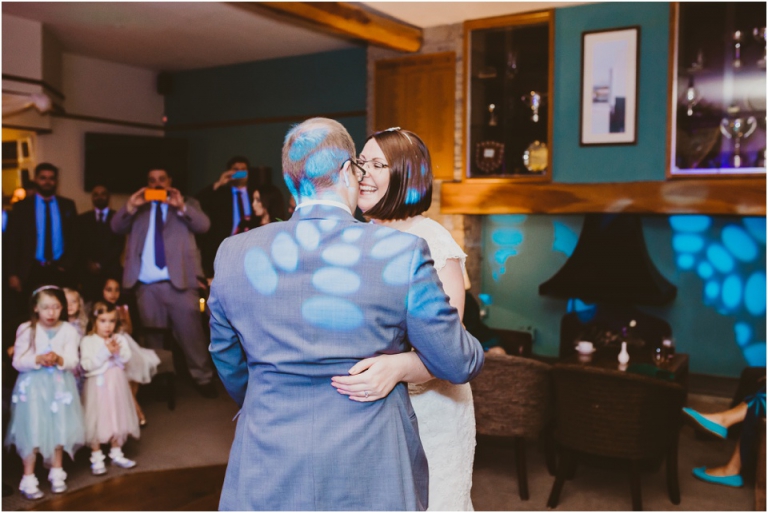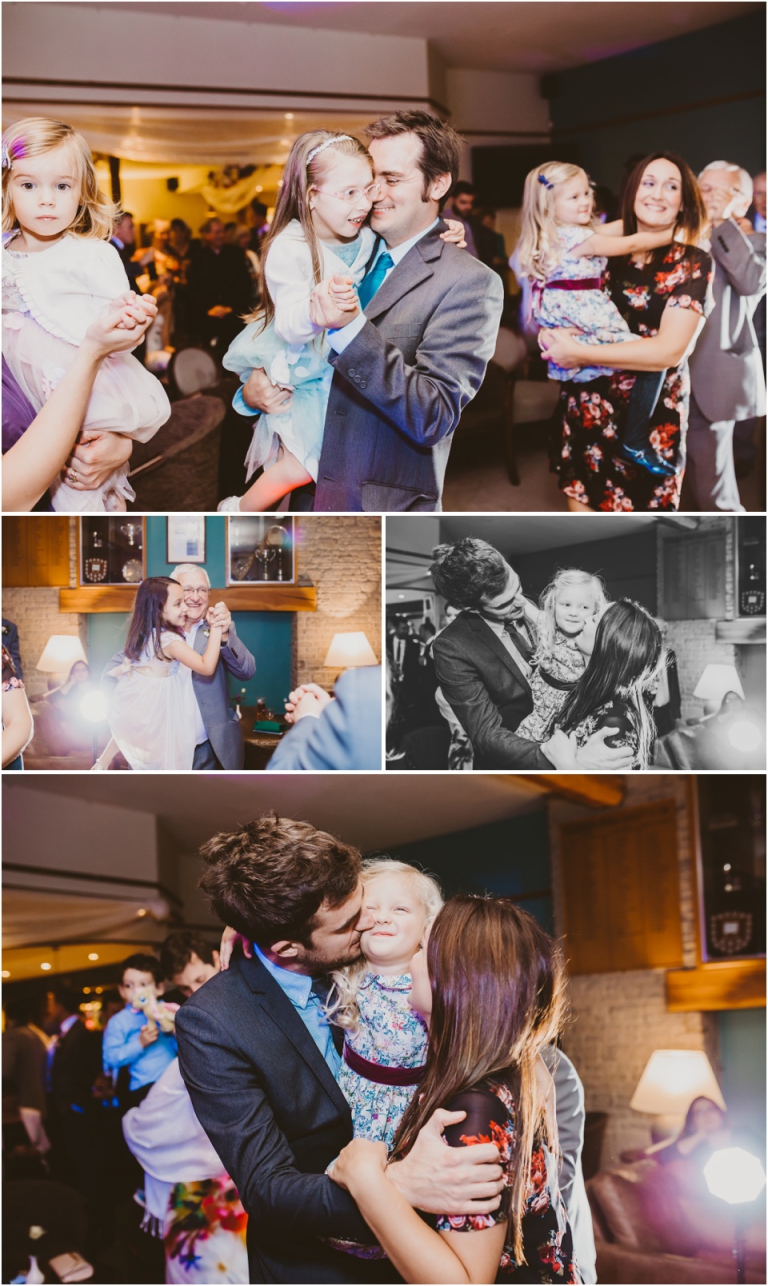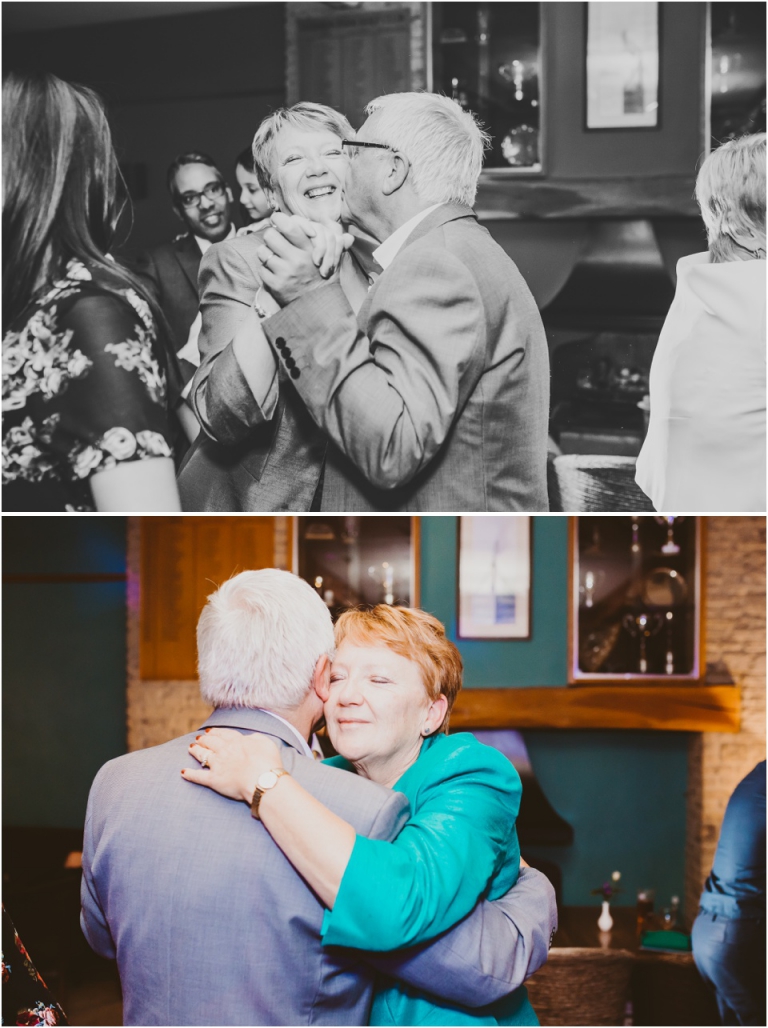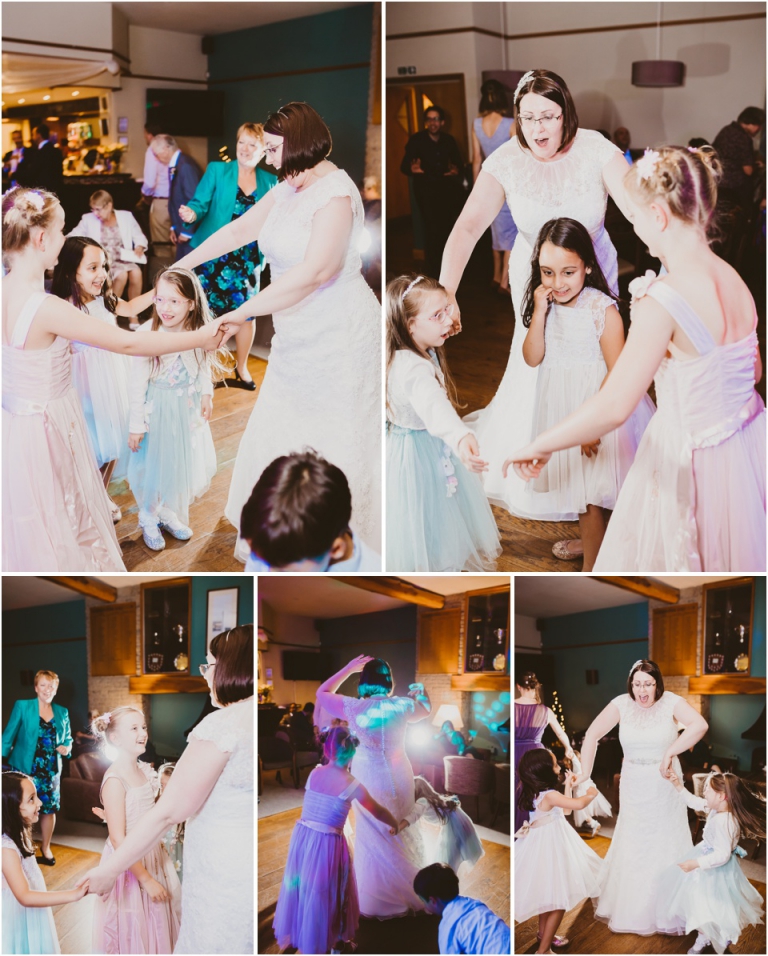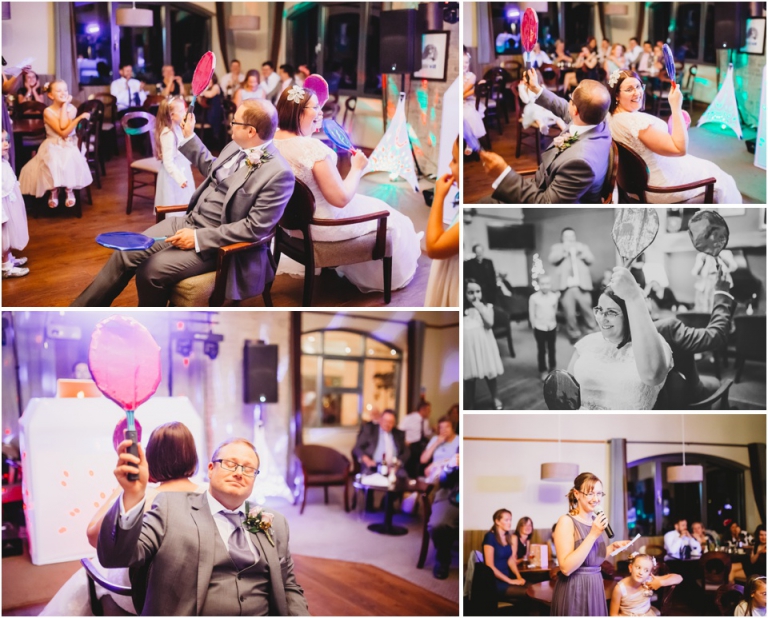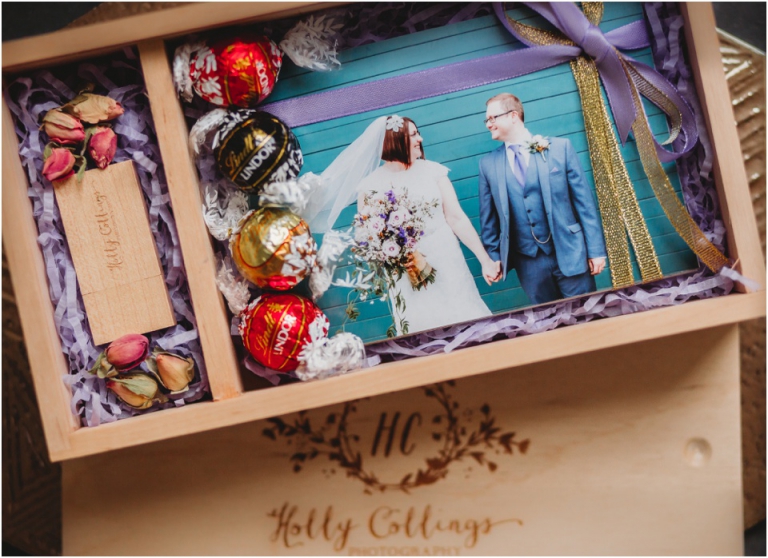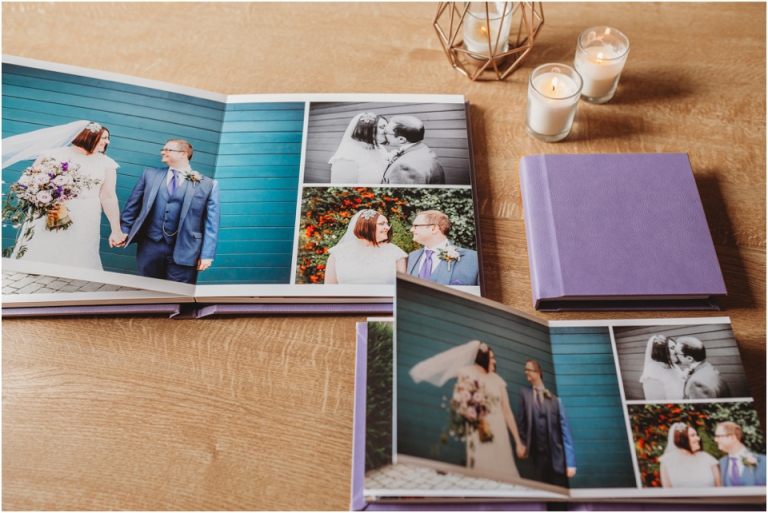 If you need wedding photography in Newton Abbot, Devon, don't hesitate to get in touch to see if your date is available & I'd love to hear from you about your day!
I always get excited when I know I've got a wedding with Hollyhocks Florist because she's as passionate as me about producing only the best for our couples weddings.
It was an amazing experience to go into the Hollyhocks shop in Fermoys and see Holly putting the wedding flowers together. I only ever see the finished result on the day, and while I appreciated that florists work really hard like all passionate people in the industry, I never knew how much work actually went in to creating all the bouquets, buttonholes and centrepieces. The answer is a lot!
Not only is it the amount of work, it's the care and attention to detail as well. It's exhausting being an artist and perfectionist! You only want the best, and sometimes that means working and re-working until you have it.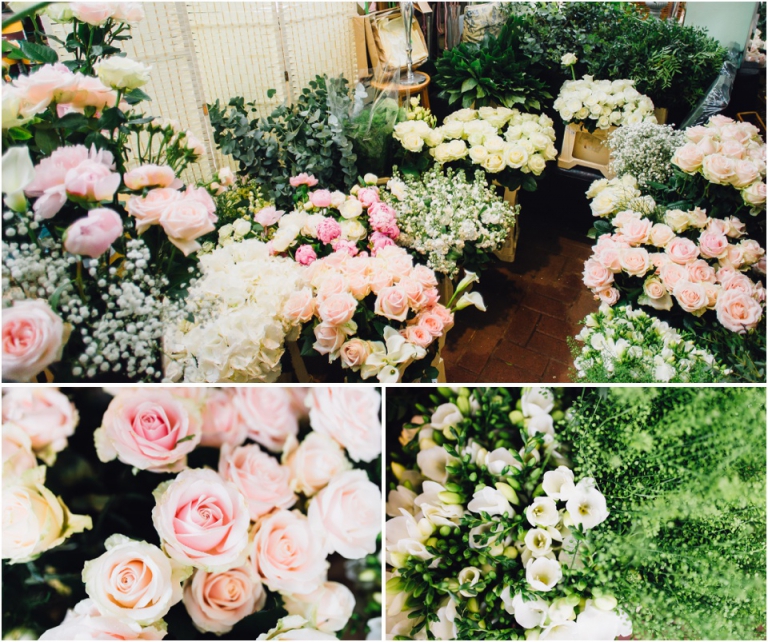 Had a crackin' cup of tea and delicious homemade cake!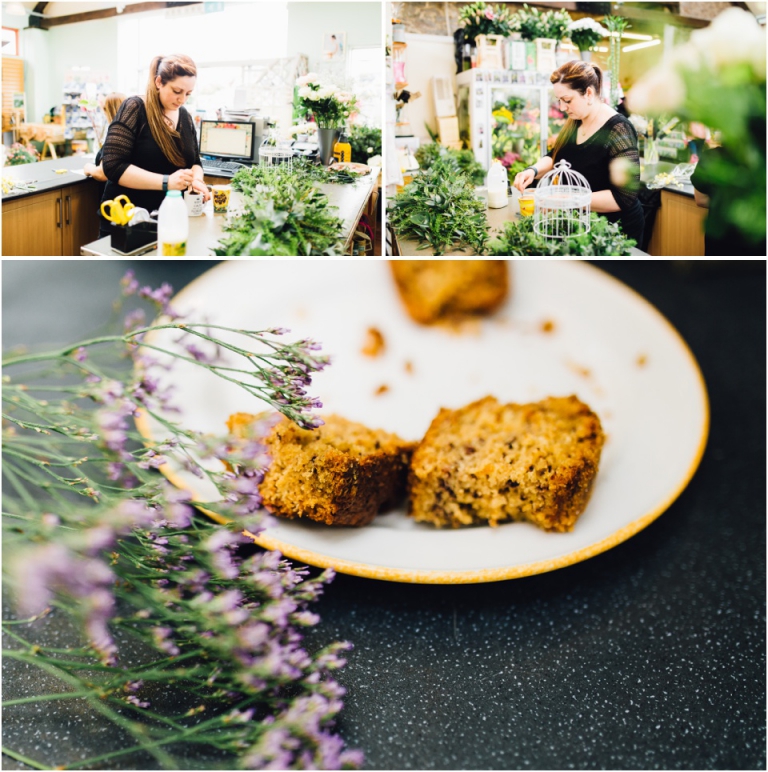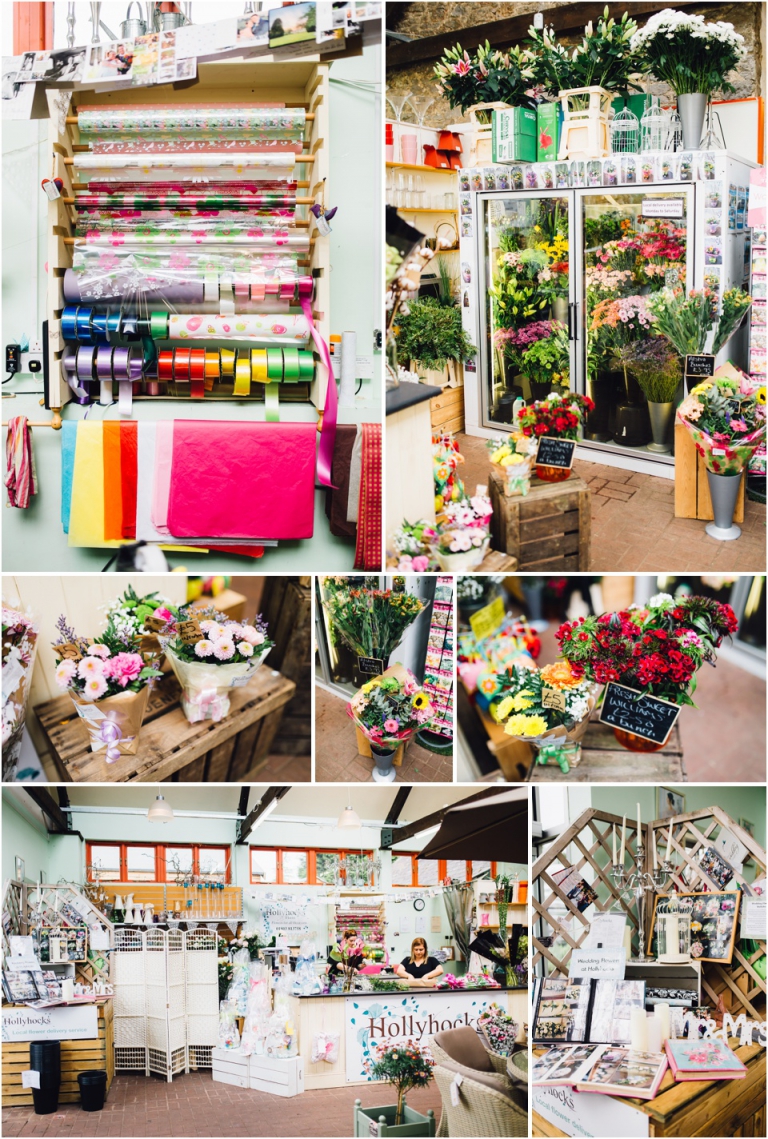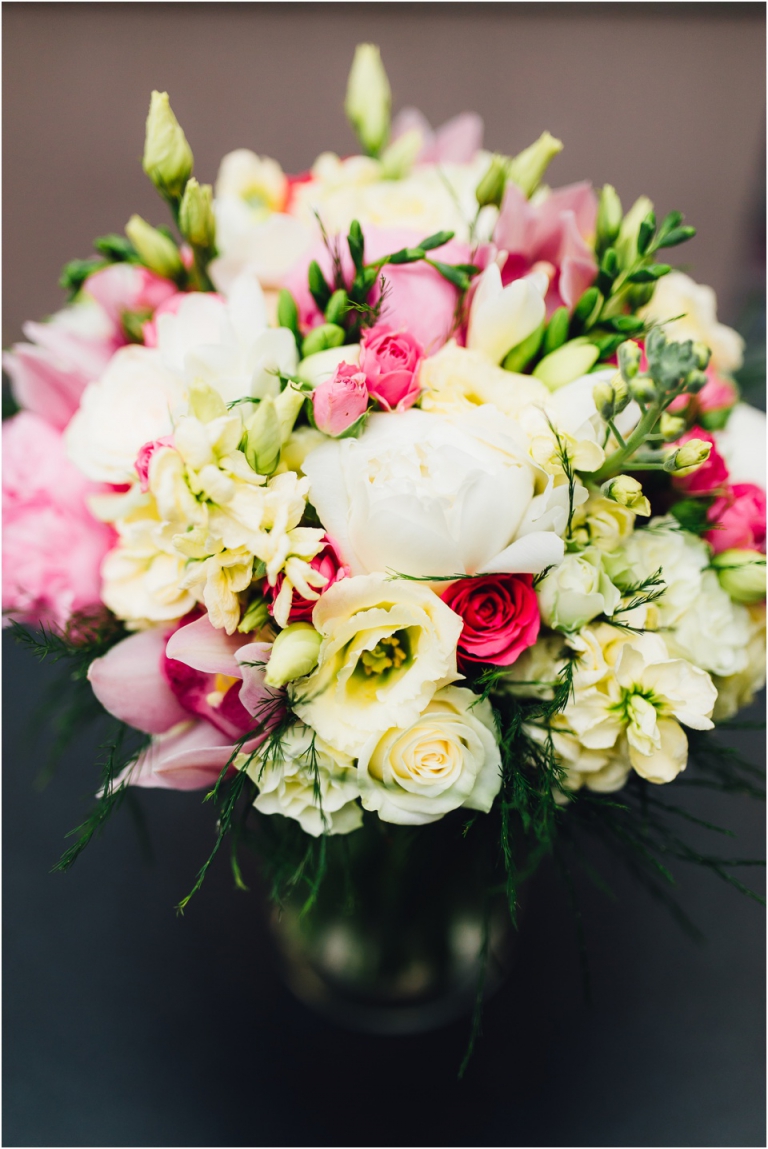 Holly made a replica bouquet for her sister Ellen's wedding anniversary! It was amazing and I had the joy of photographing Ellen with her bouquet, photos which she didn't get on her wedding day! The bouquet is now being preserved by The Flower Preservation Studio.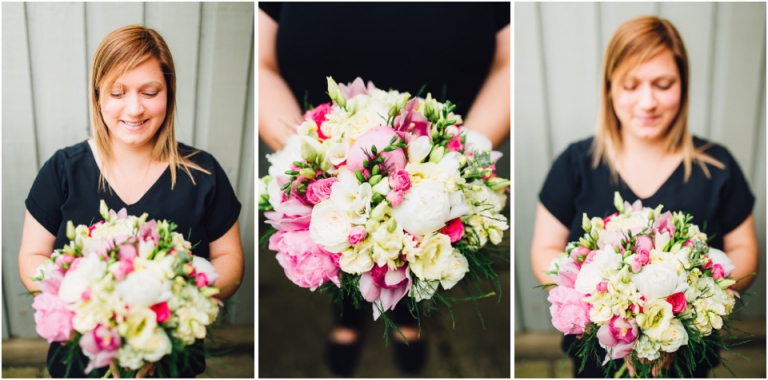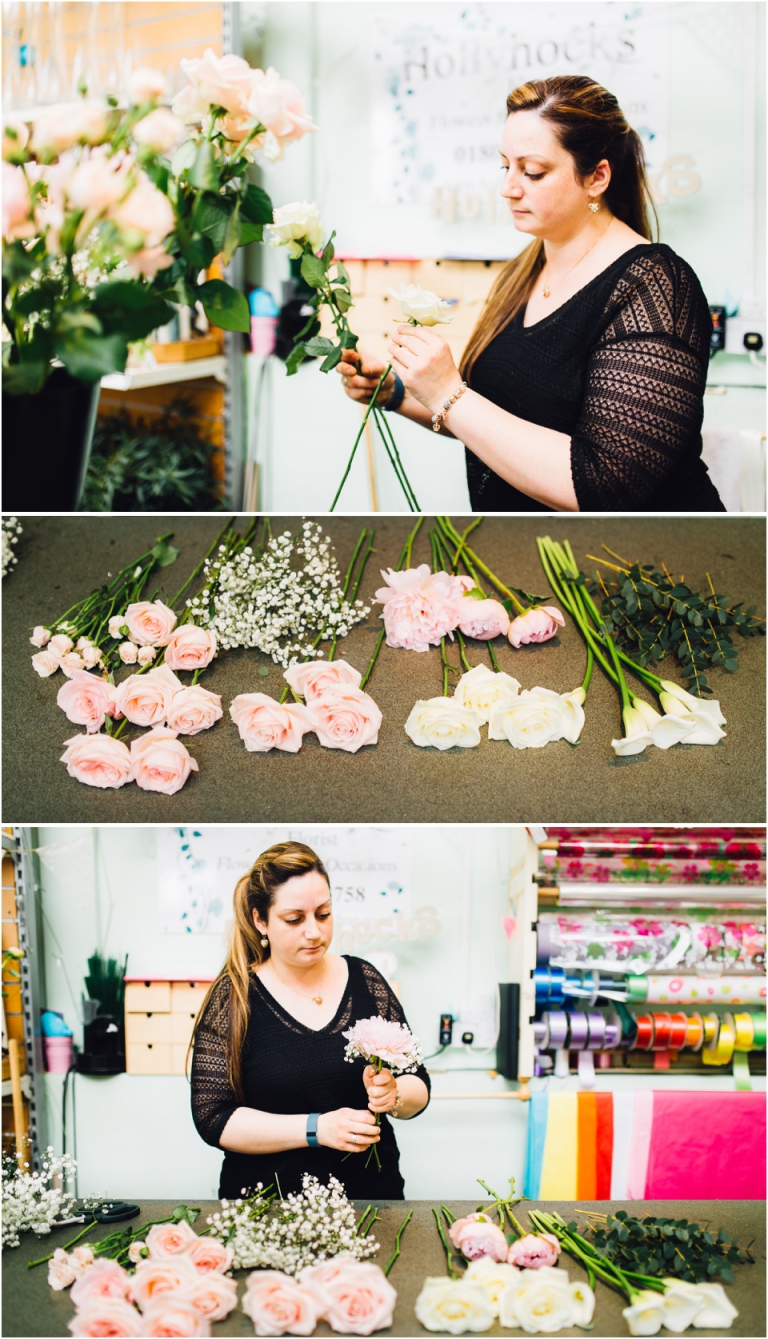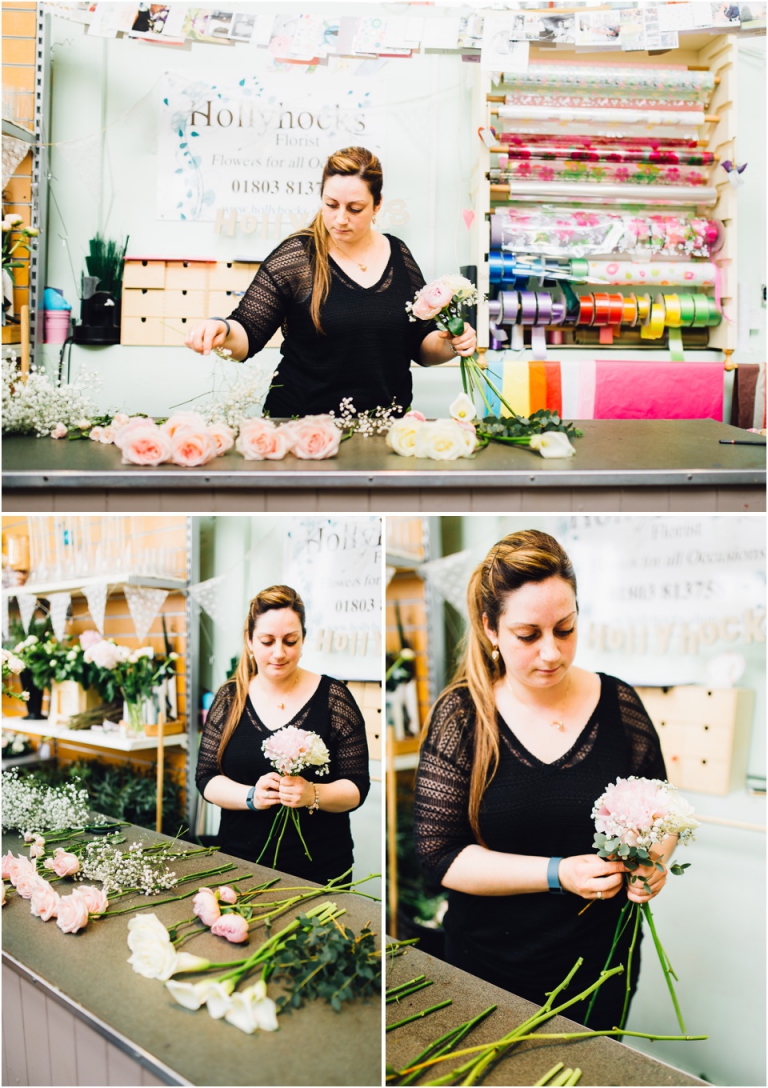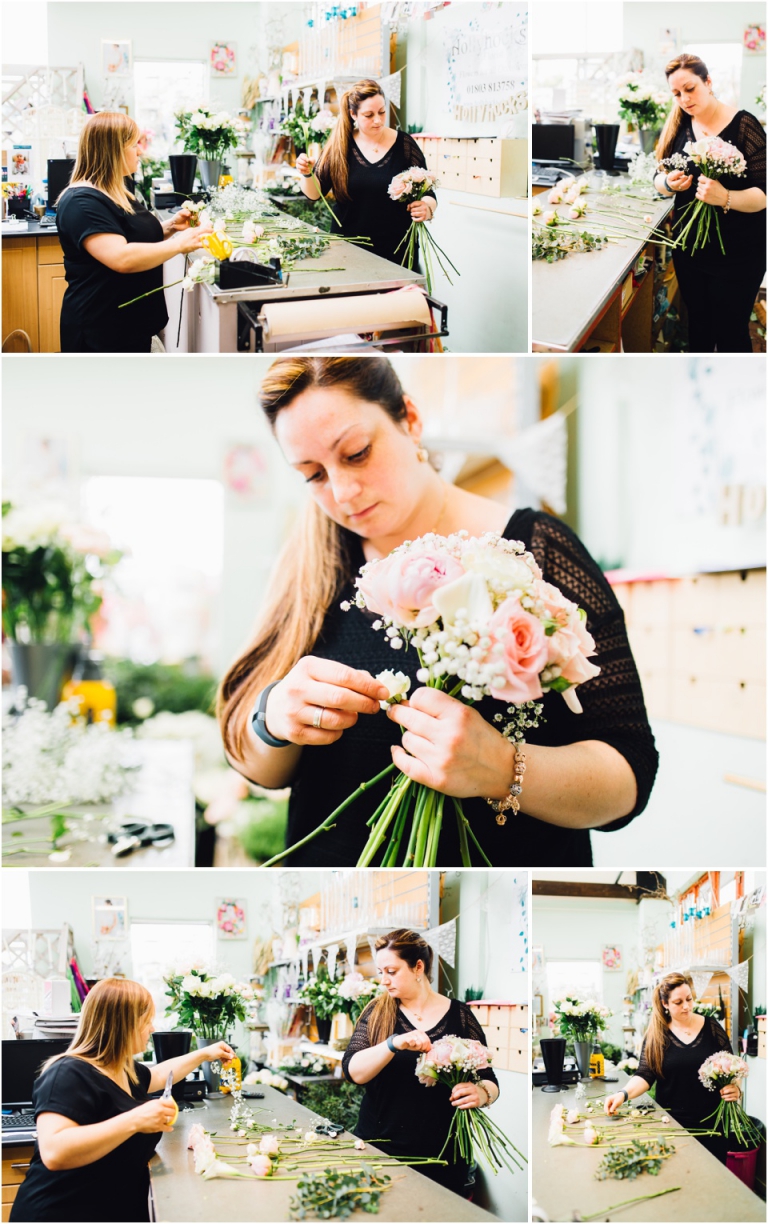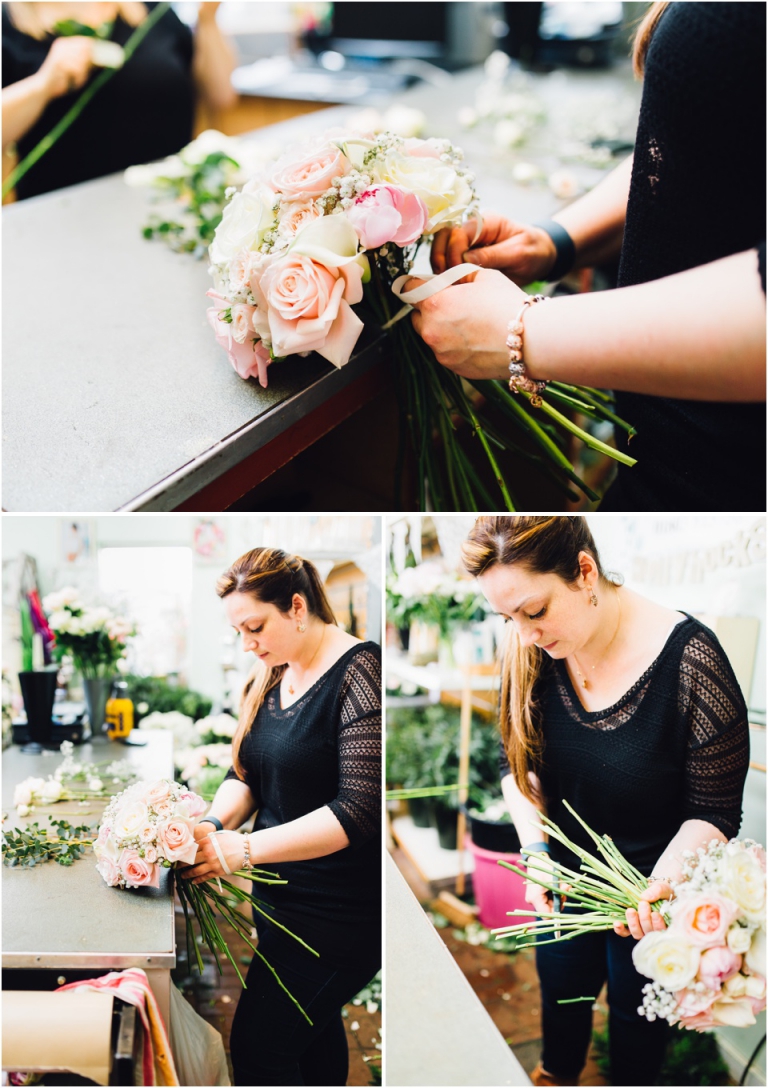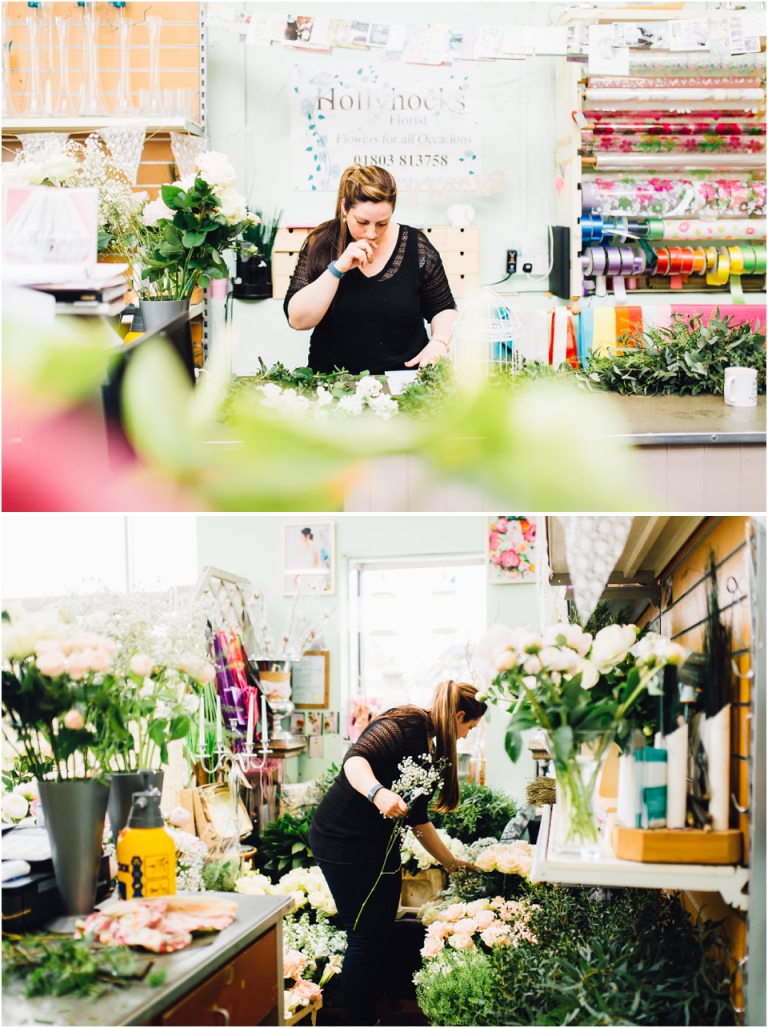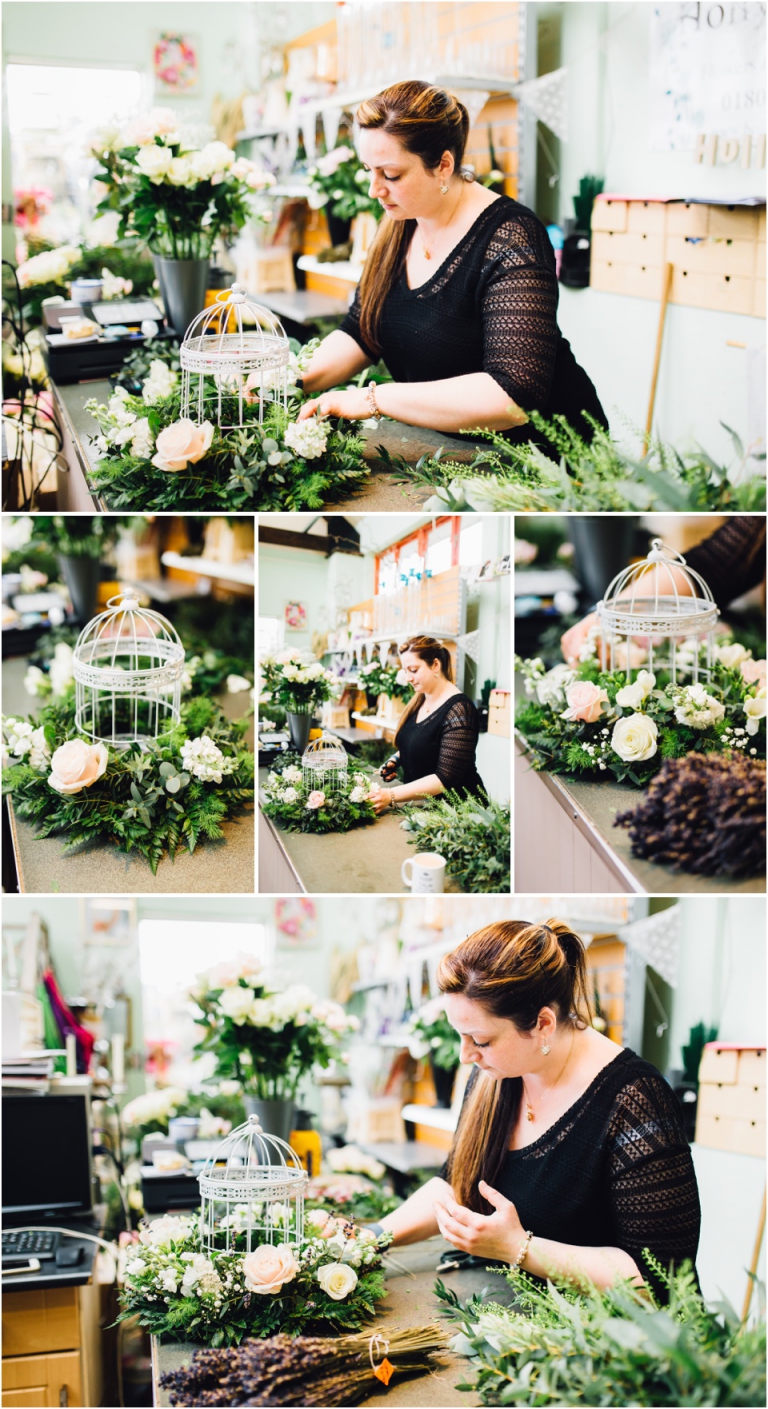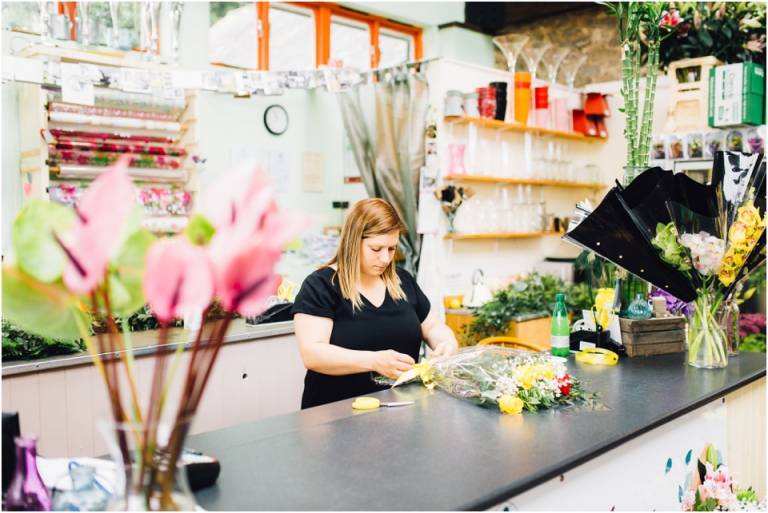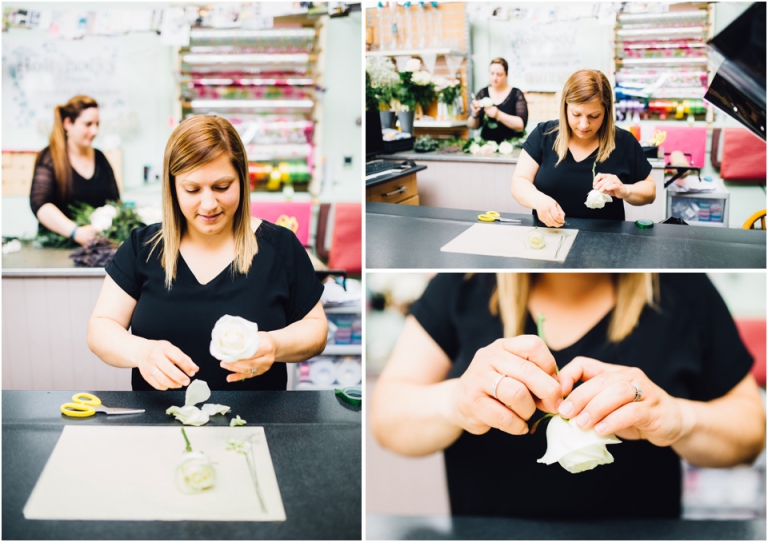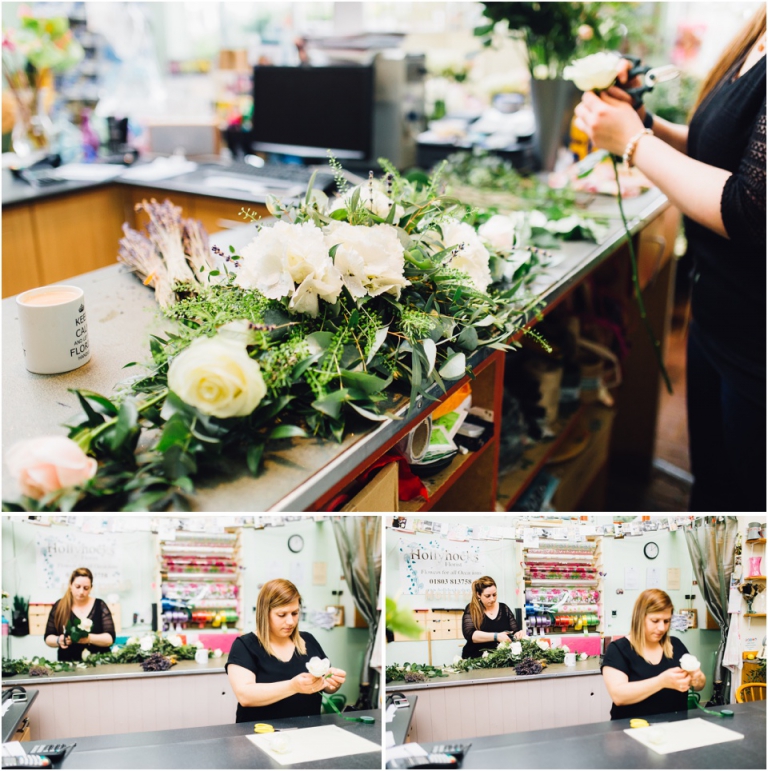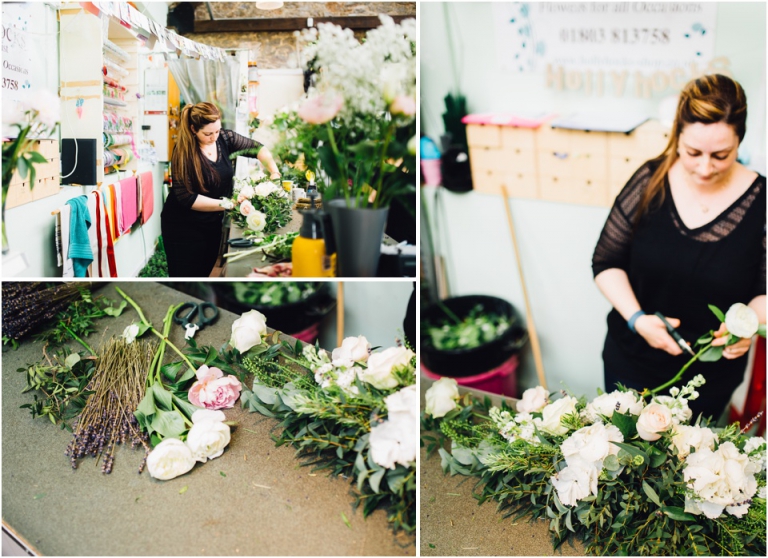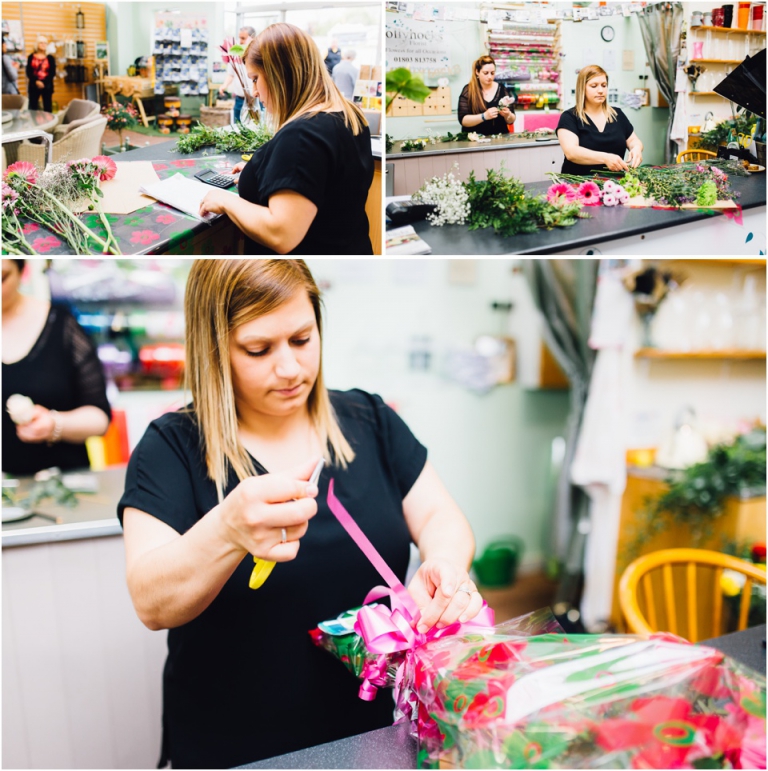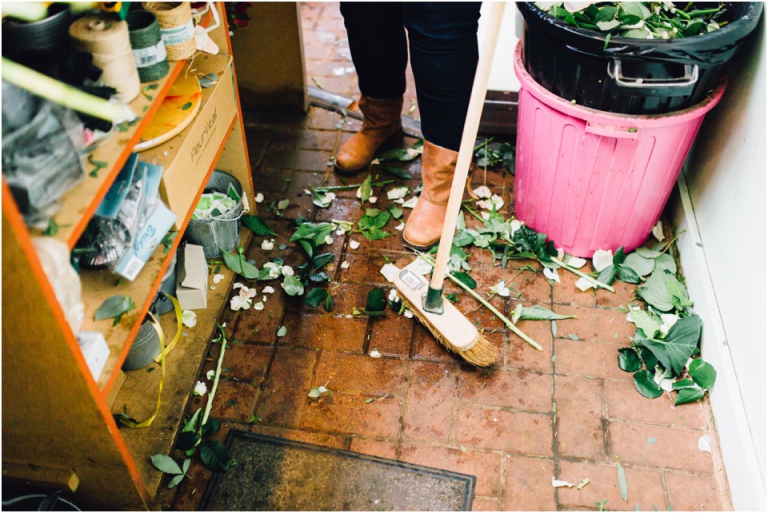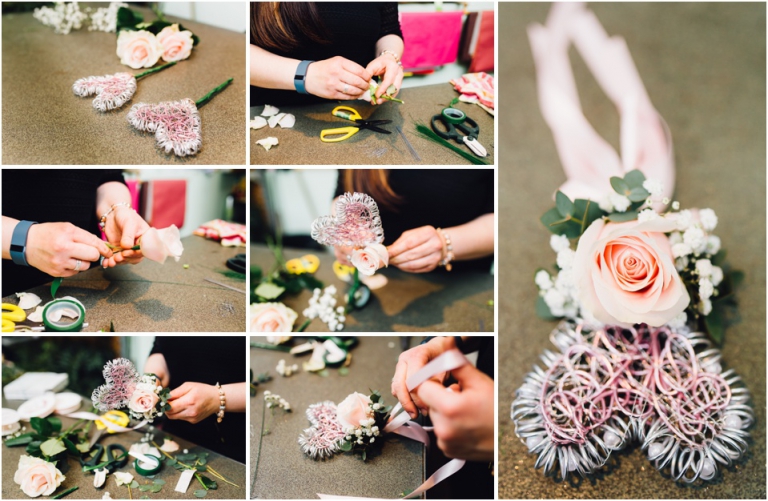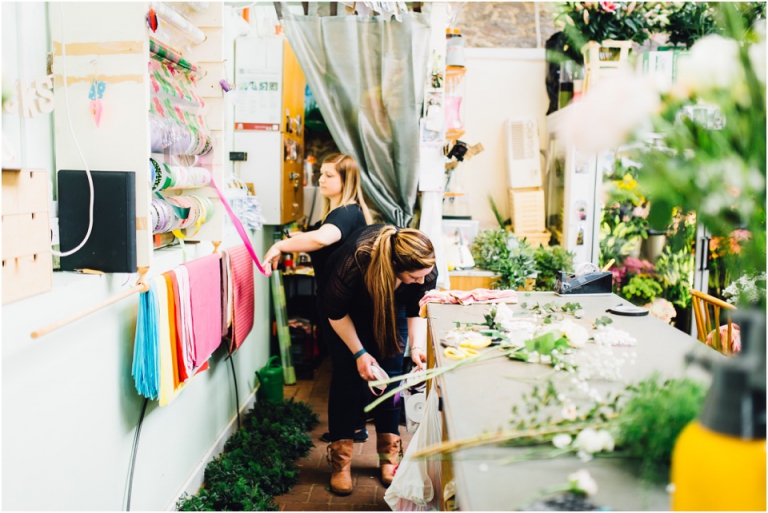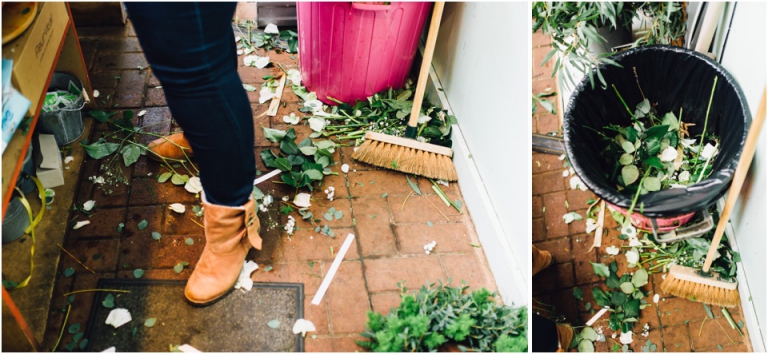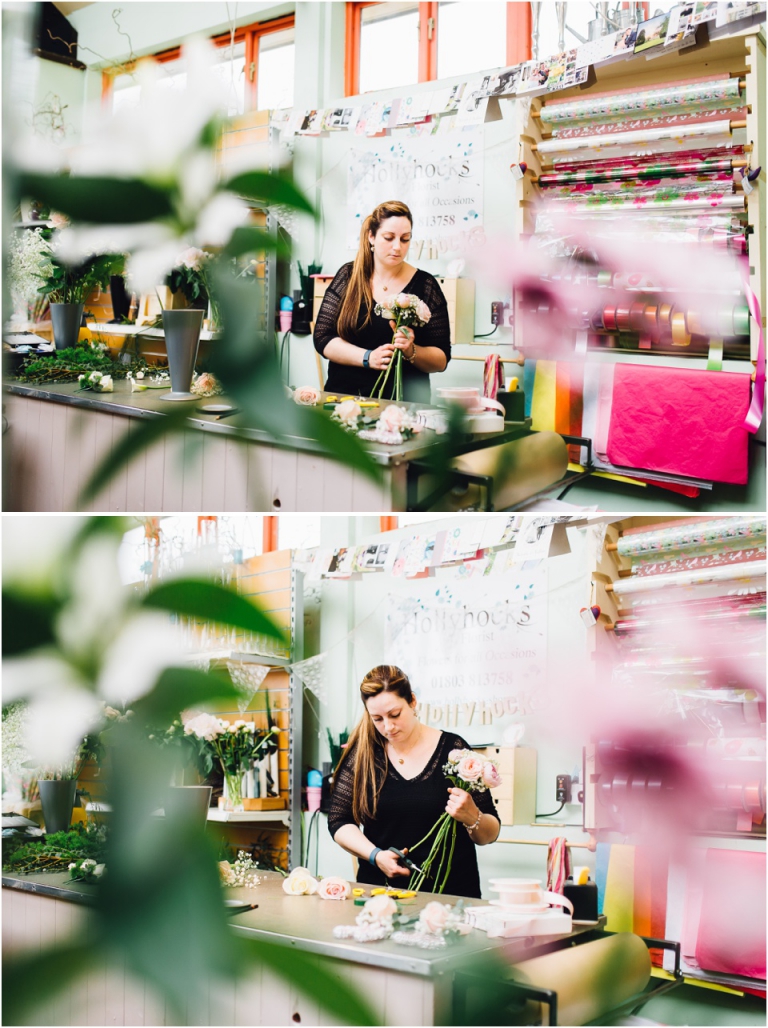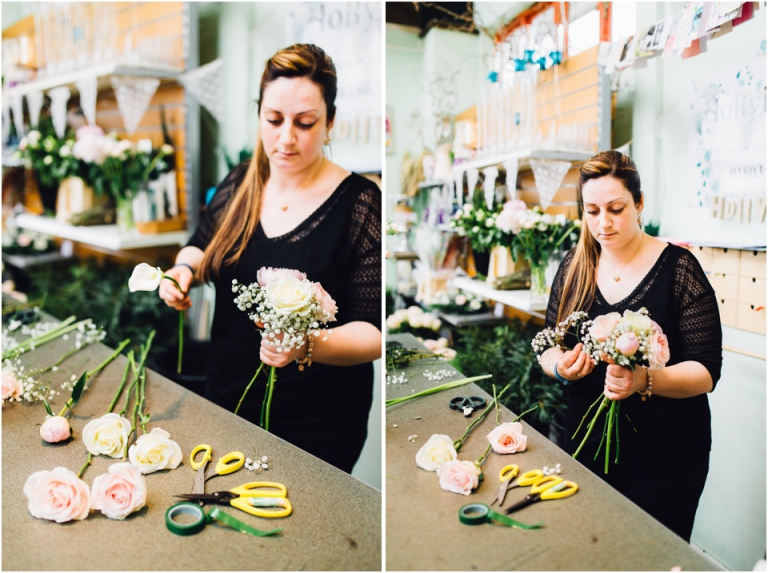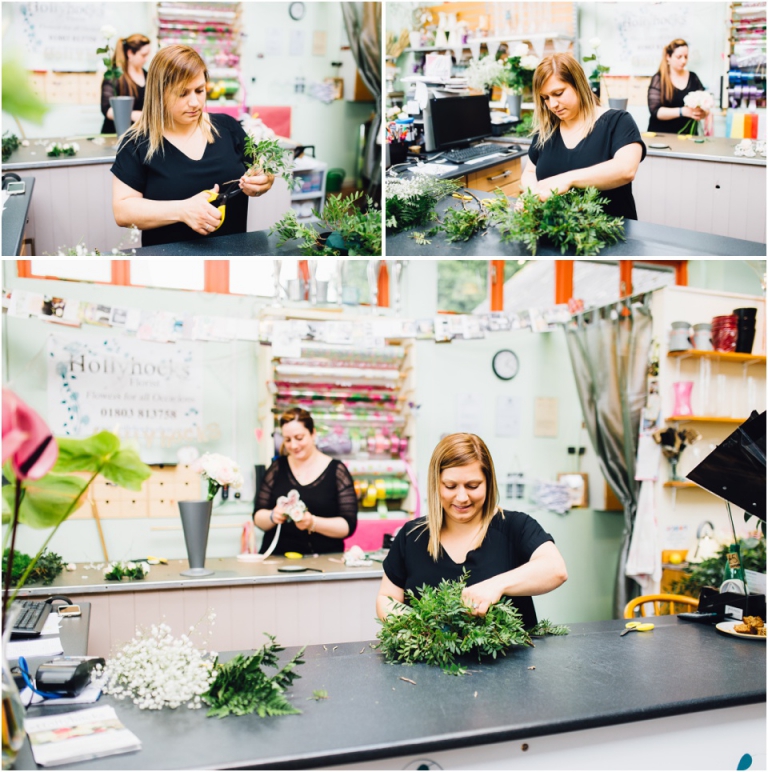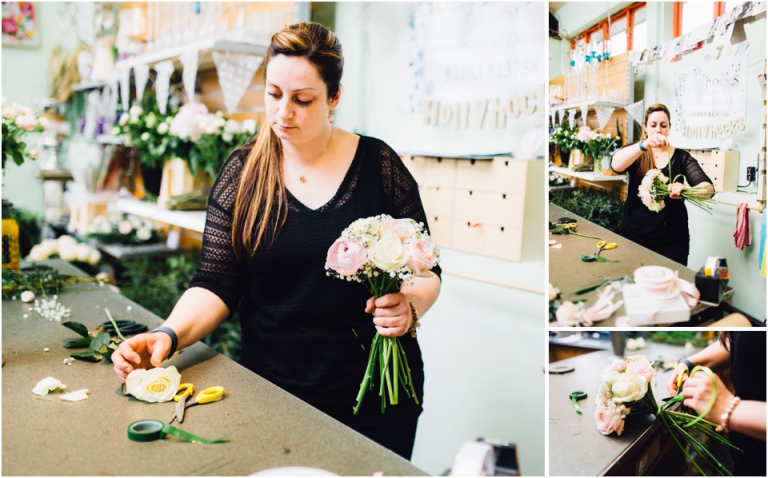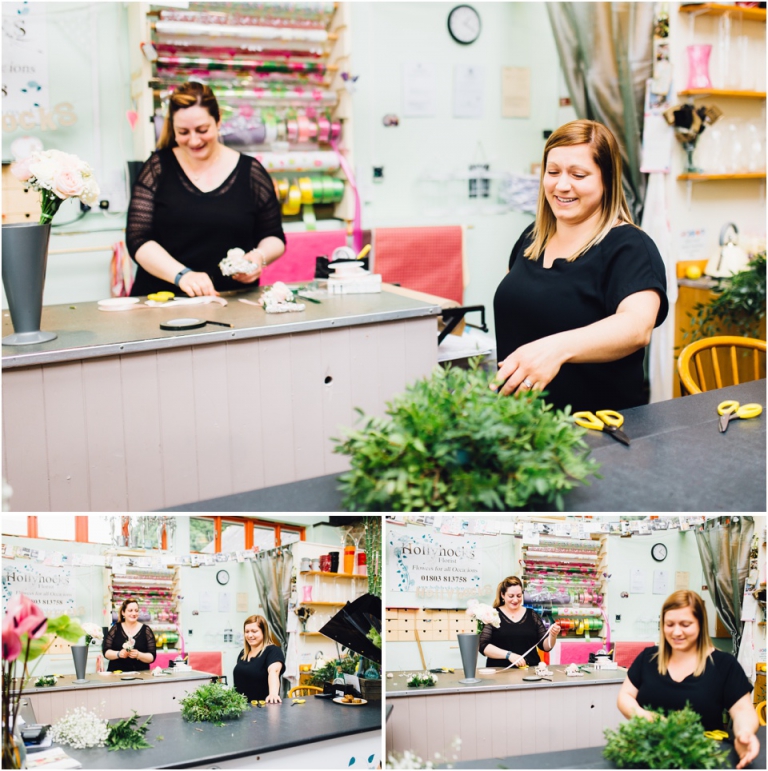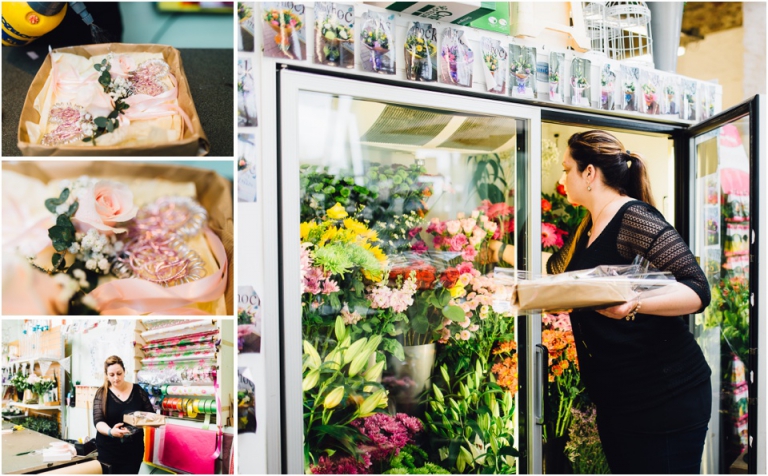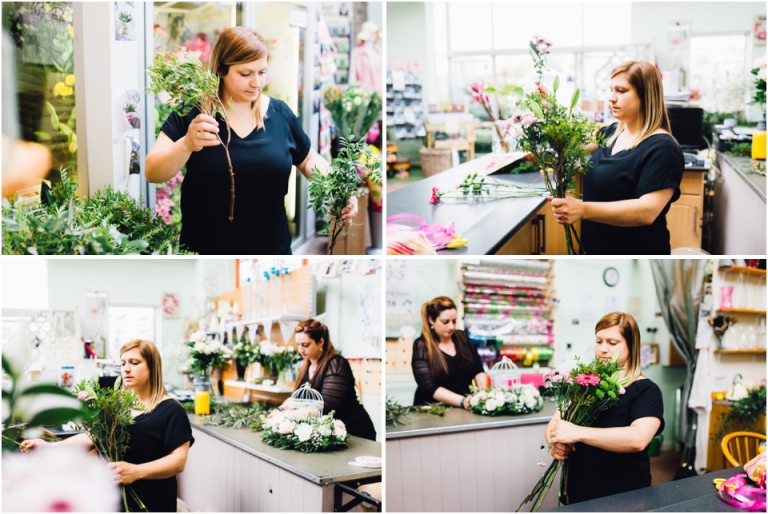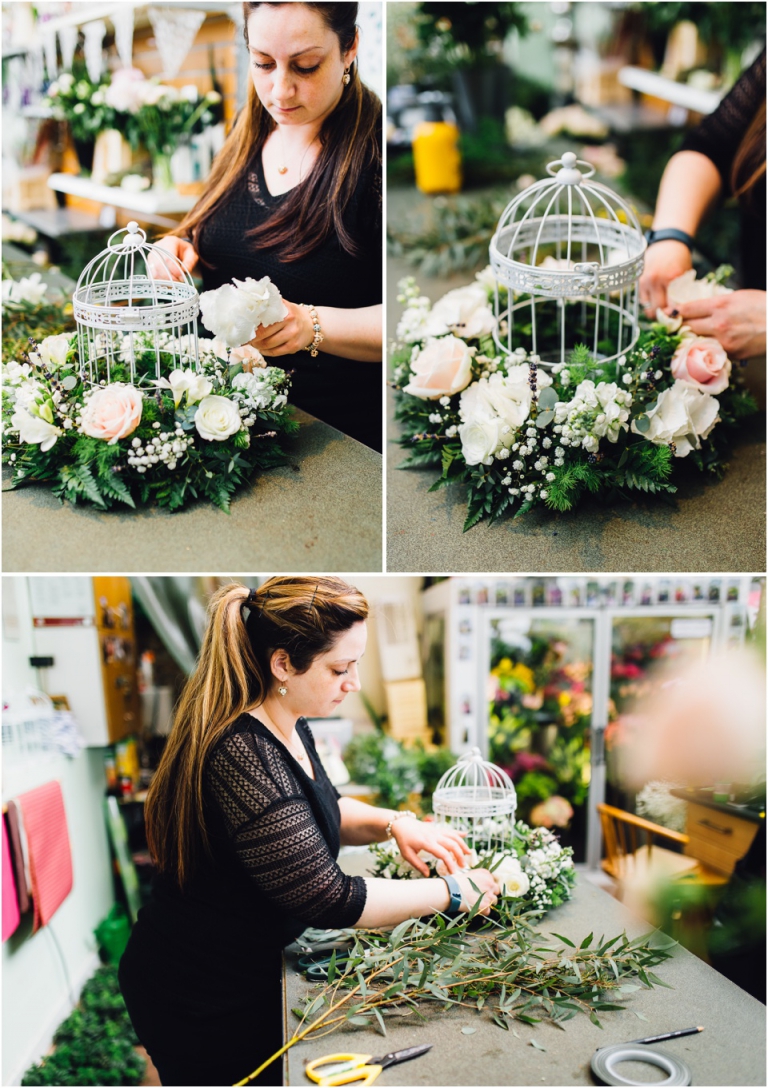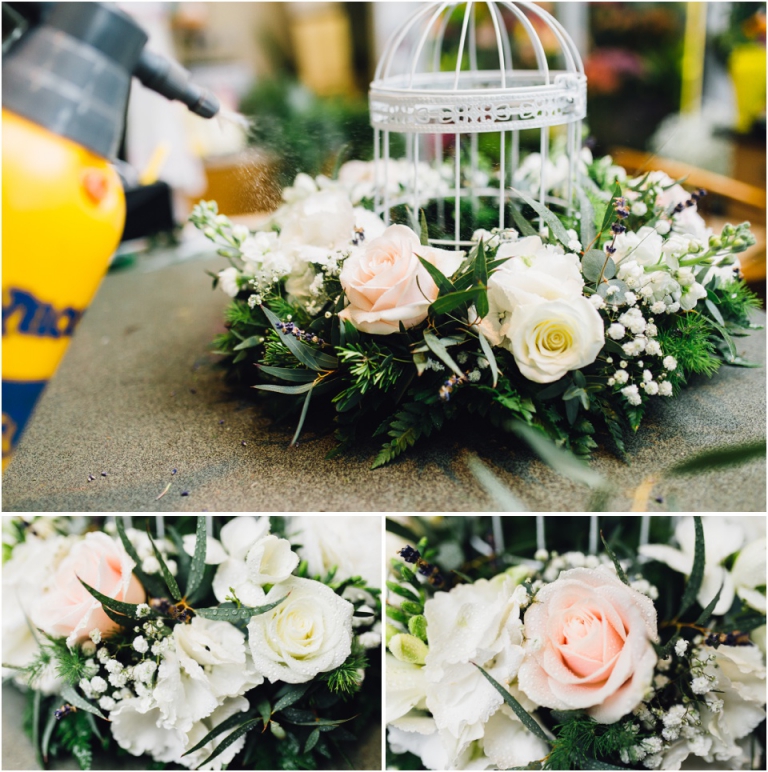 Having chatted to Holly on Facebook for over a year, it was lovely to finally meet her, and her sister Ellen who works with her too! Yay for family run businesses!
Here are some of the amazing Hollyhocks flowers I've had the pleasure of photographing. The top row are Lucy's, who planned her wedding from London in 2 months. She explained her vision to Holly over the phone, and the flowers were everything Lucy imagined. As with all her couples, I'm always blown away when I see her creations.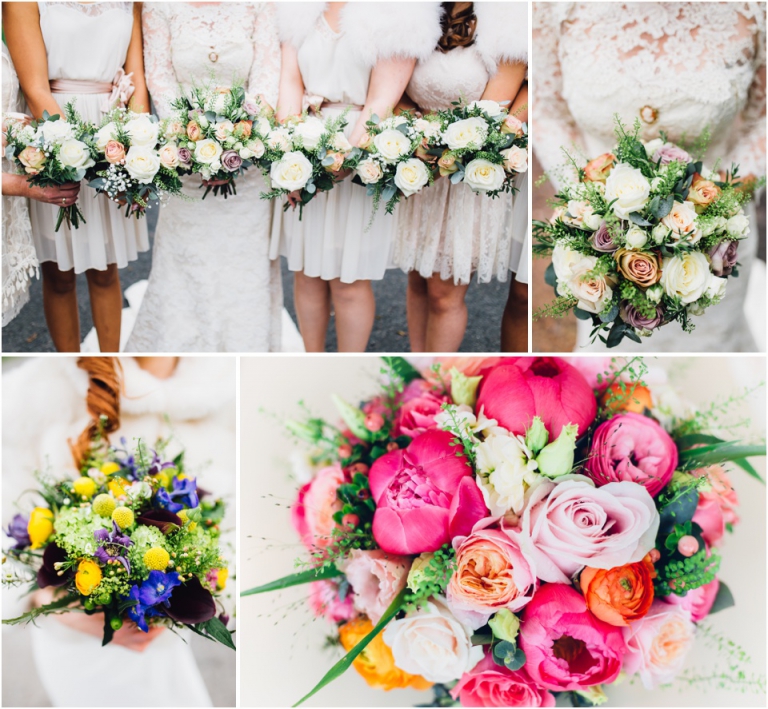 I can't recommend Hollyhocks enough! If you need a wedding florist in Devon, definitely get in touch with her!
I'm super excited to share the wedding photography from Gemma and Jason's beautiful Cockington Church wedding and their reception at Bickley Mill Inn, a venue I've always wanted shoot a wedding at!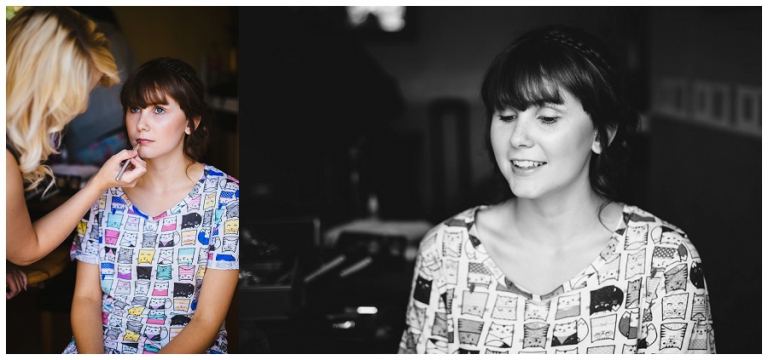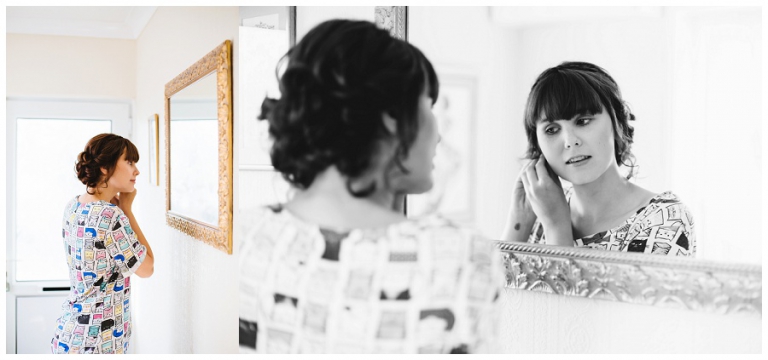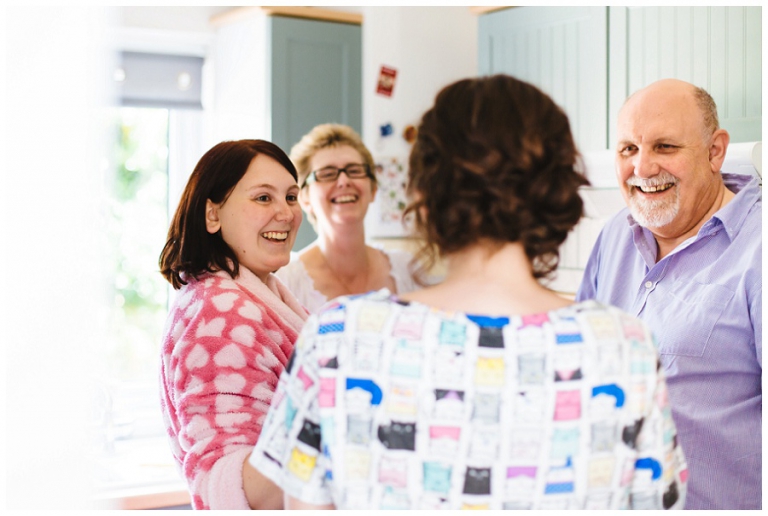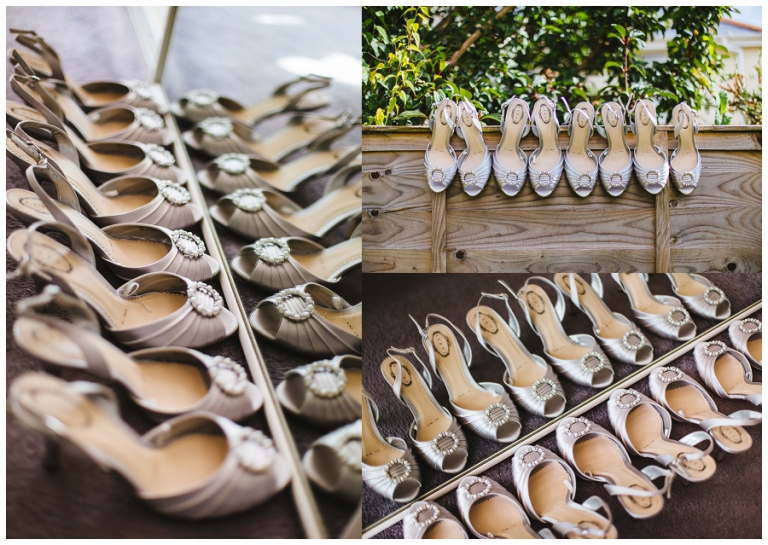 The gorgeous, natural makeup was done by Alexandria Bates.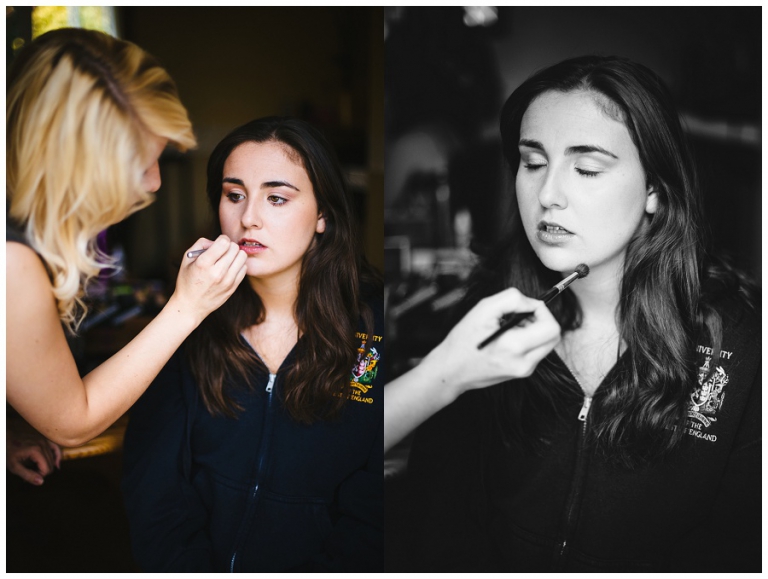 Jodie Lywood did an amazing job on the all the ladies hair!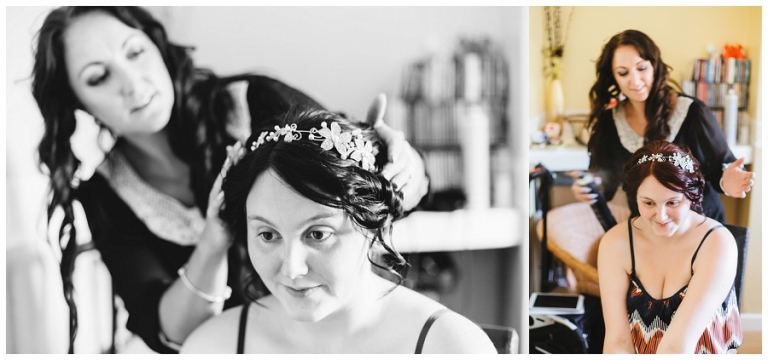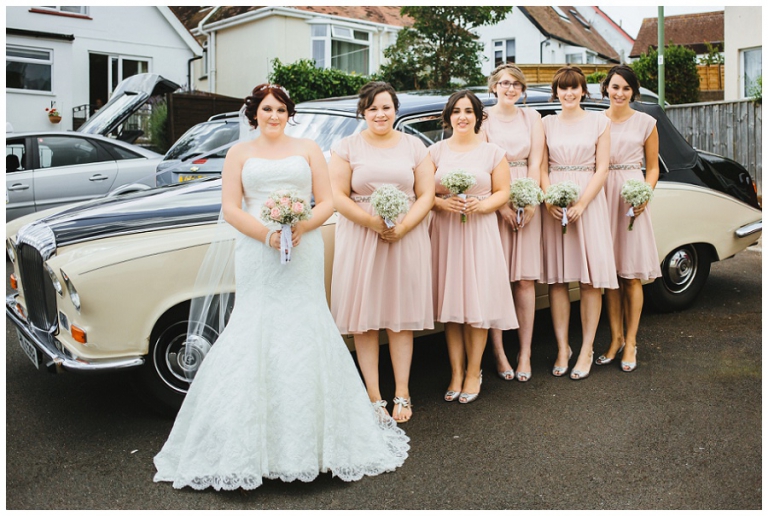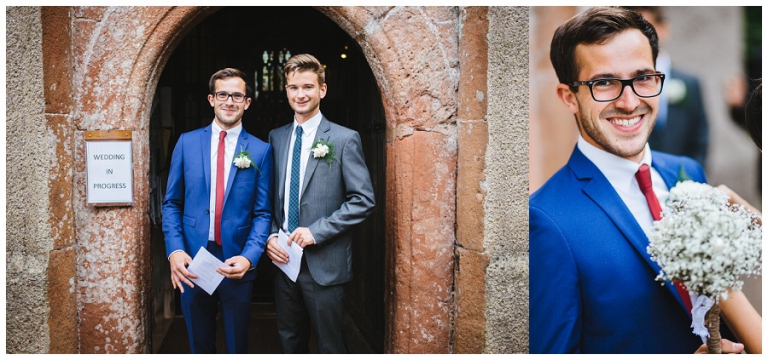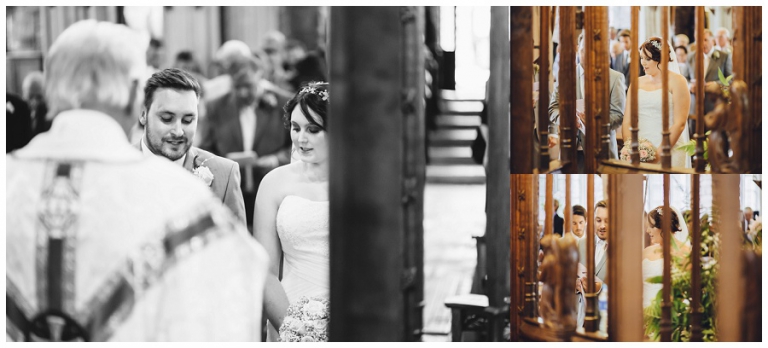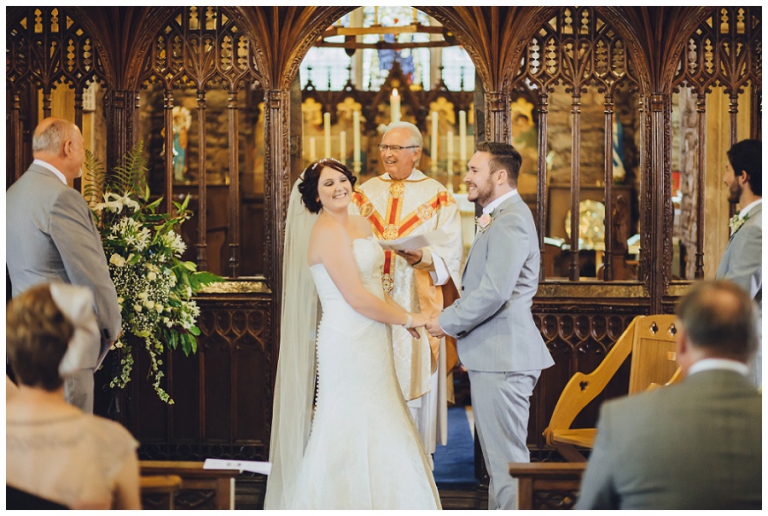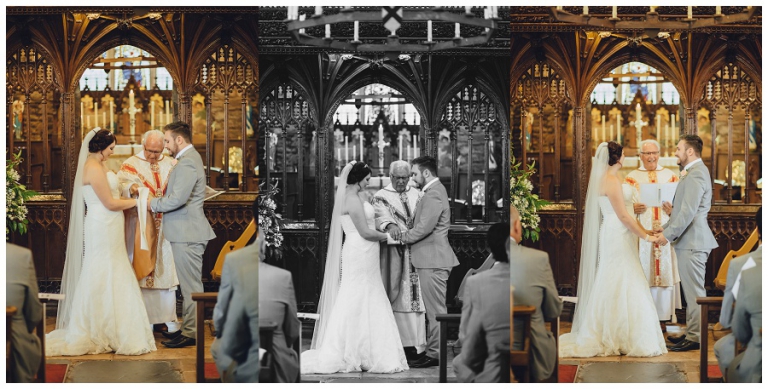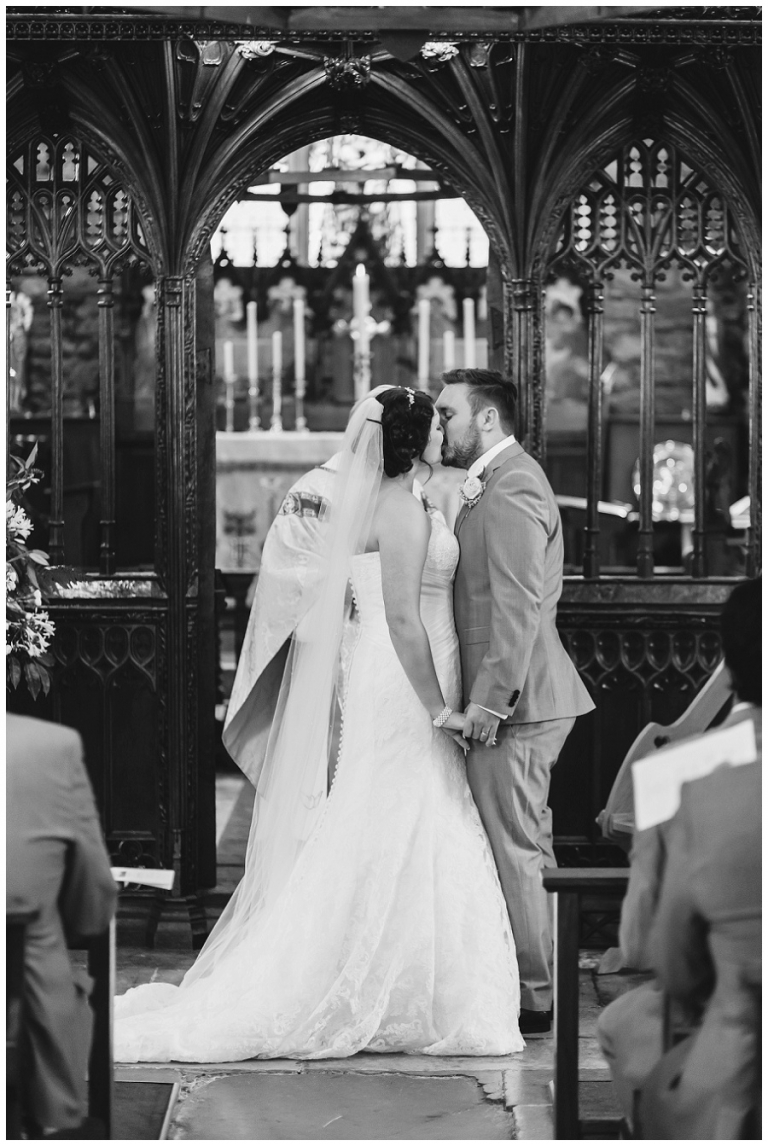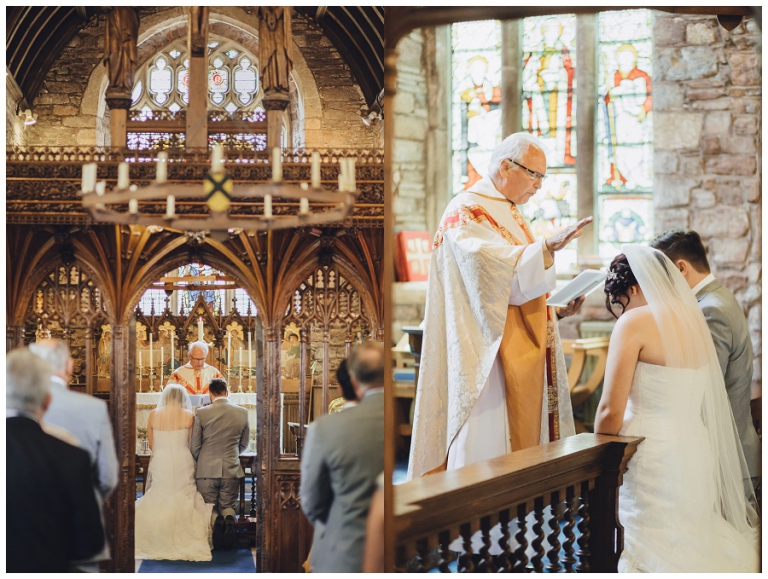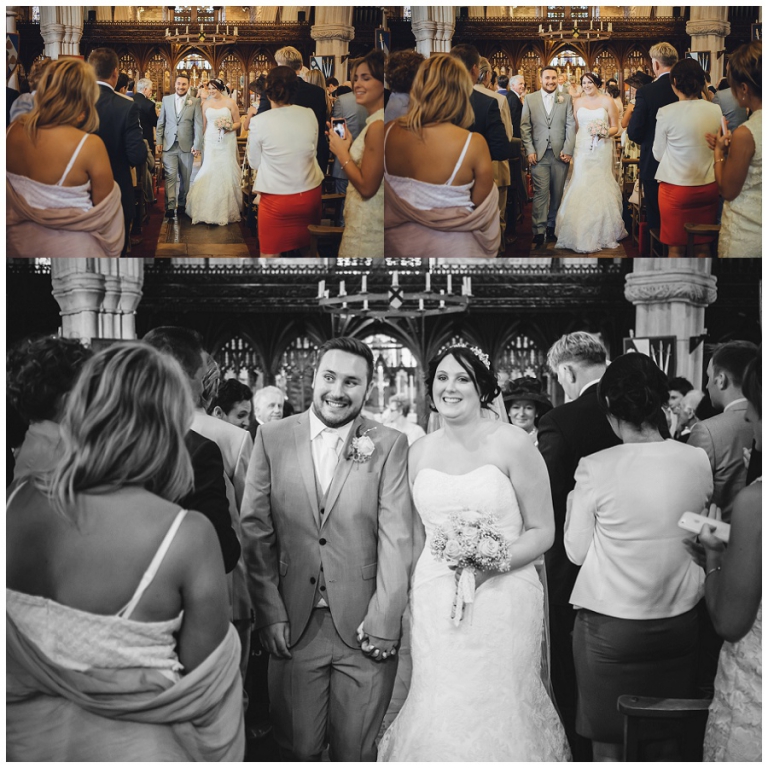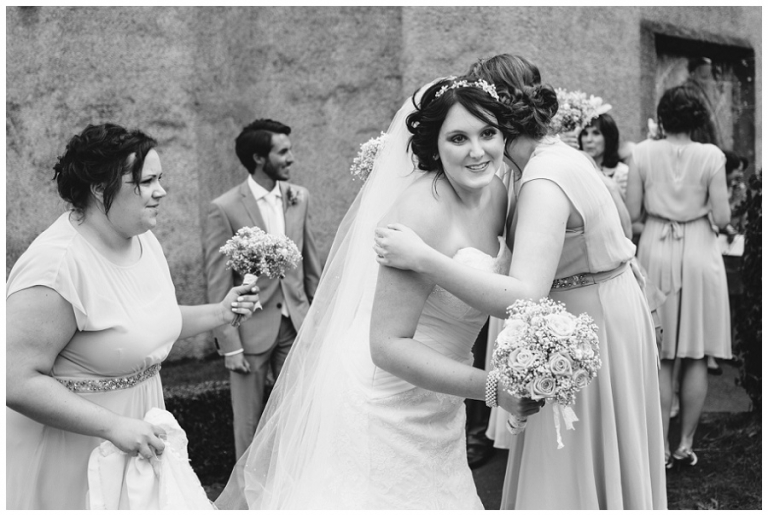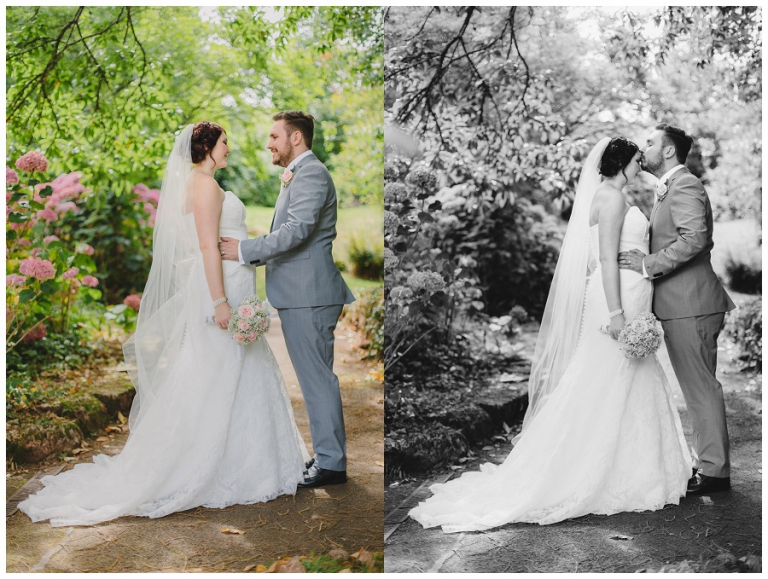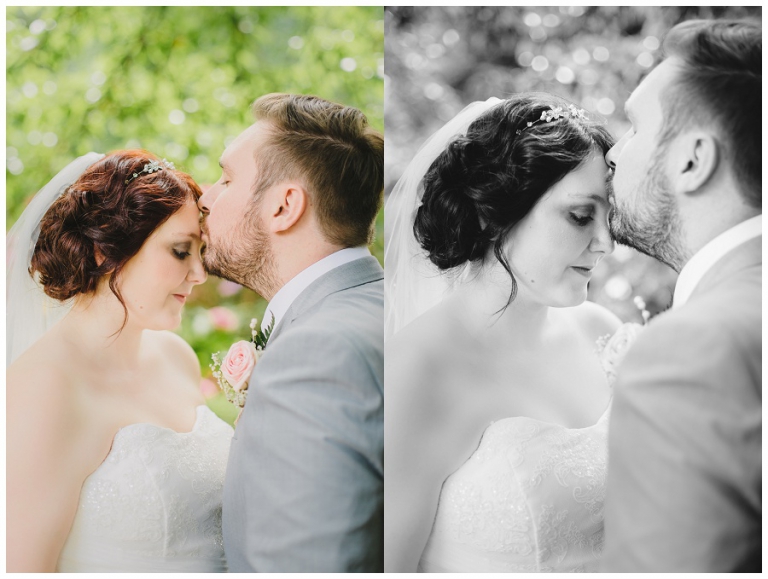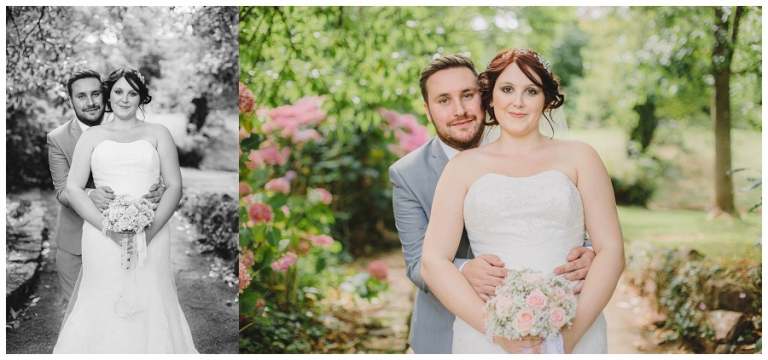 We had our engagement session at Cockington too! So I took the opportunity to try something I've always wanted to try, special thanks to Gemma and Jason for going with the flow with me on this. I'm so happy with the result!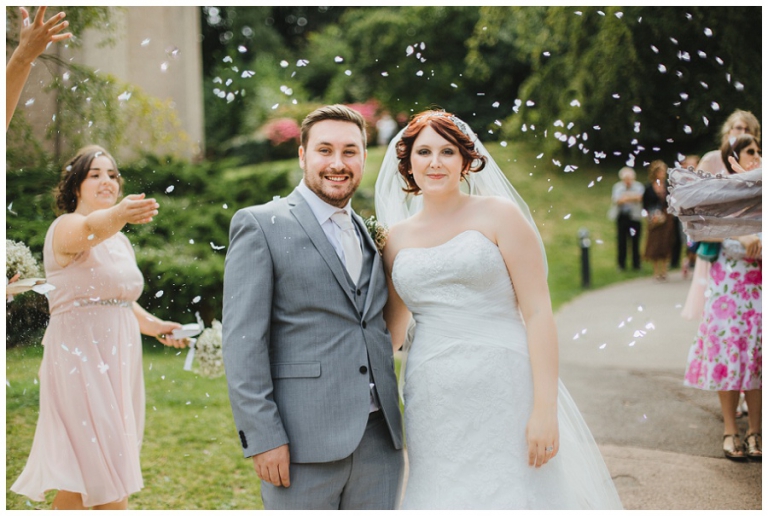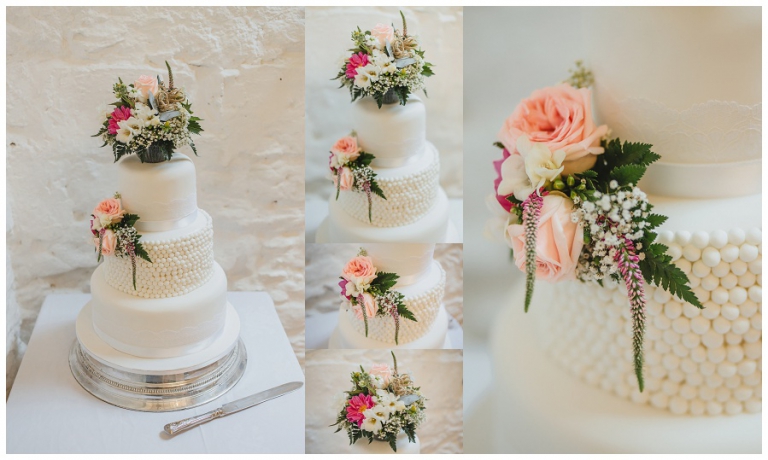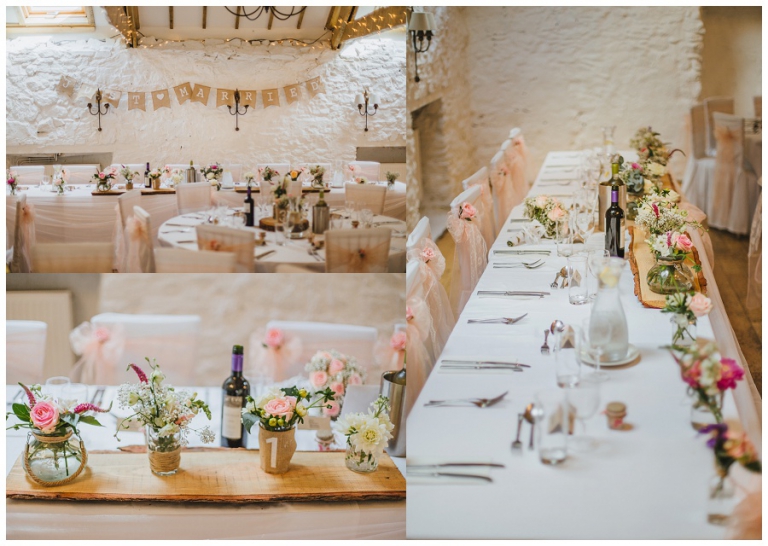 It was a photographers dream to walk into such a beautifully decorated room!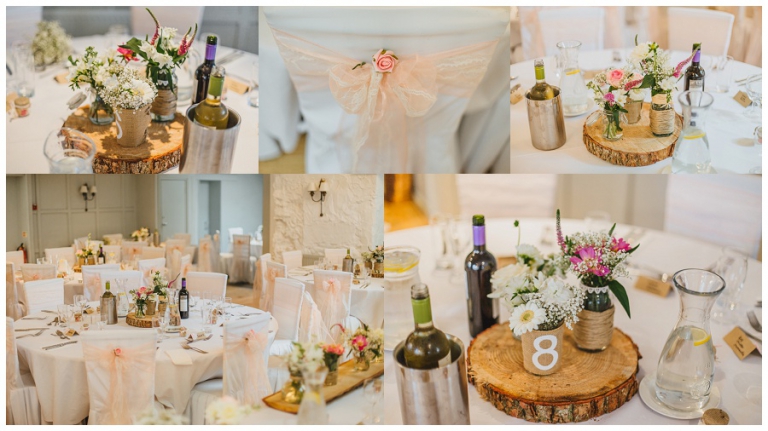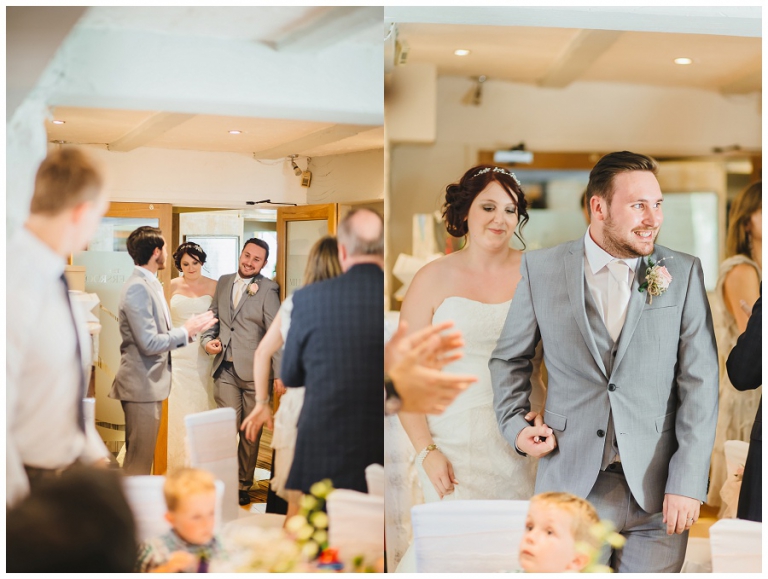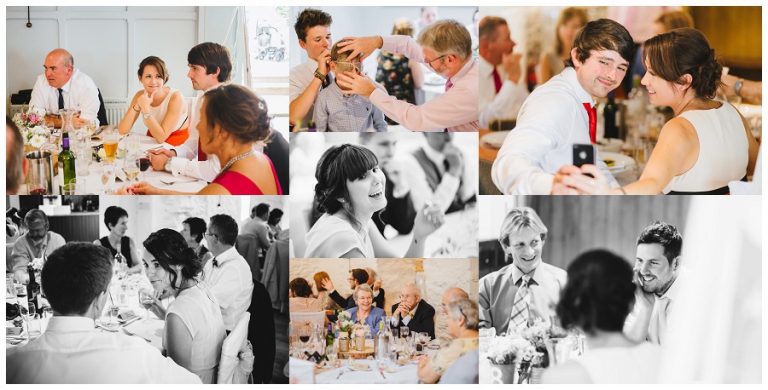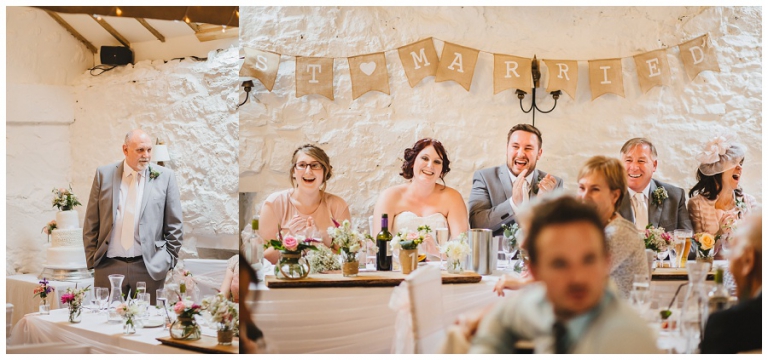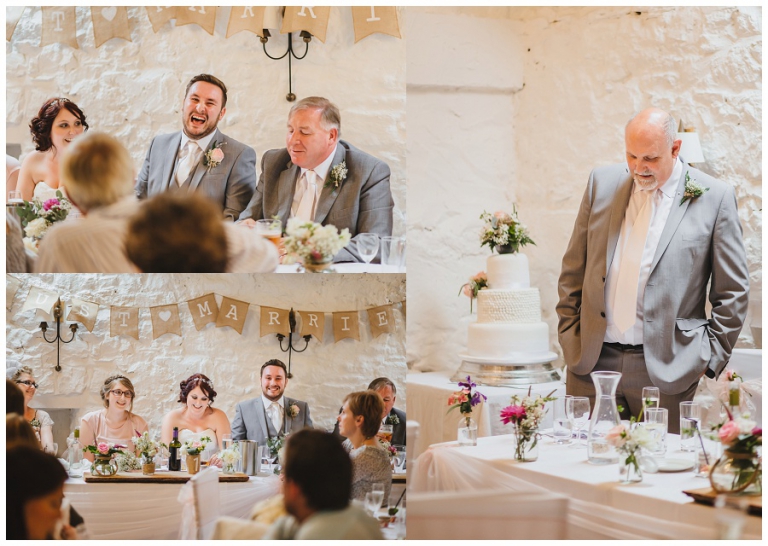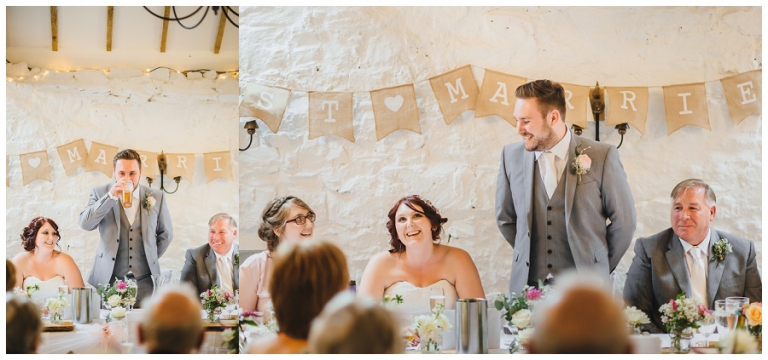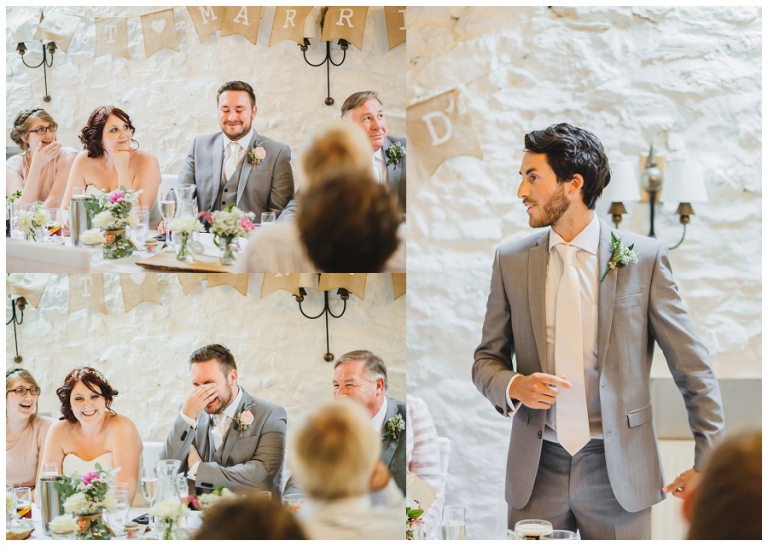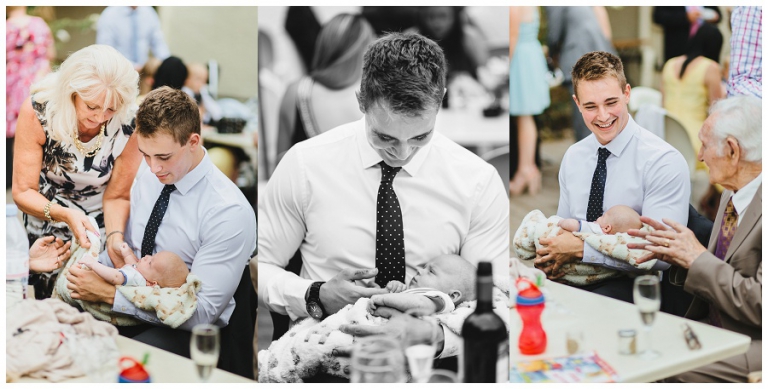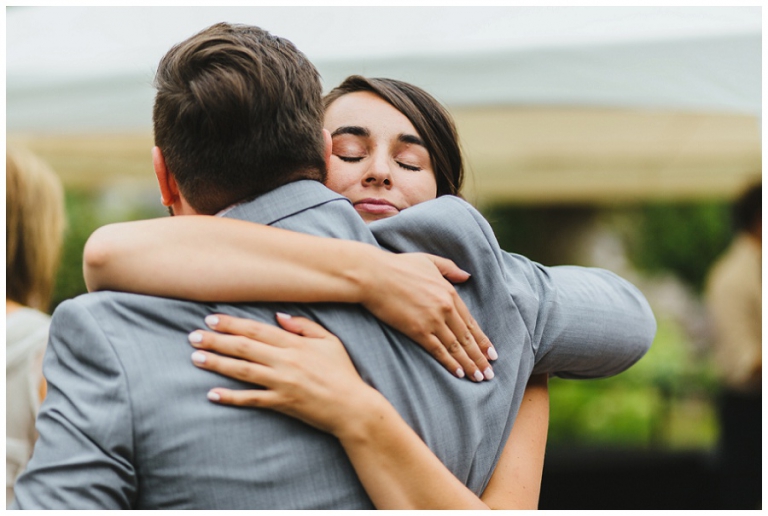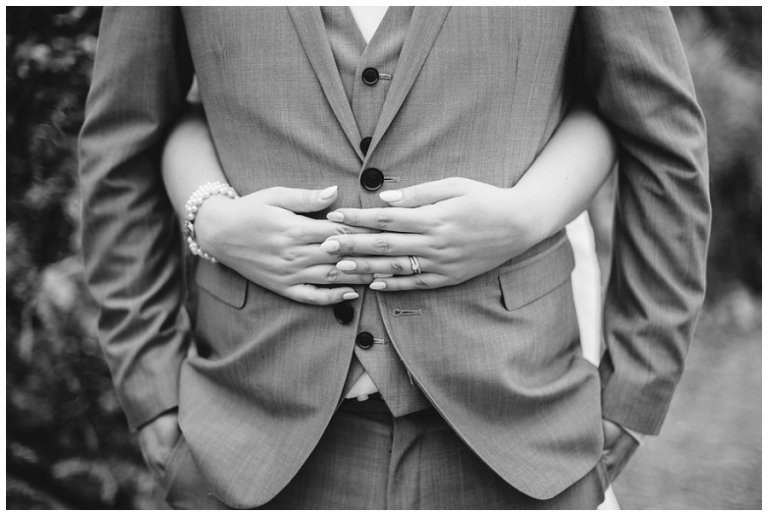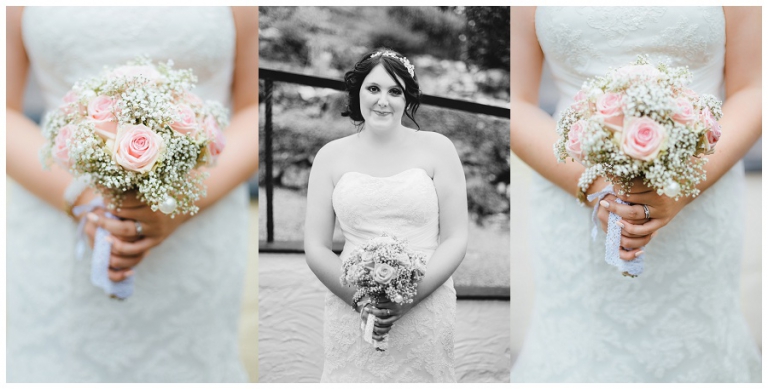 This lovely cat turned up during the reception.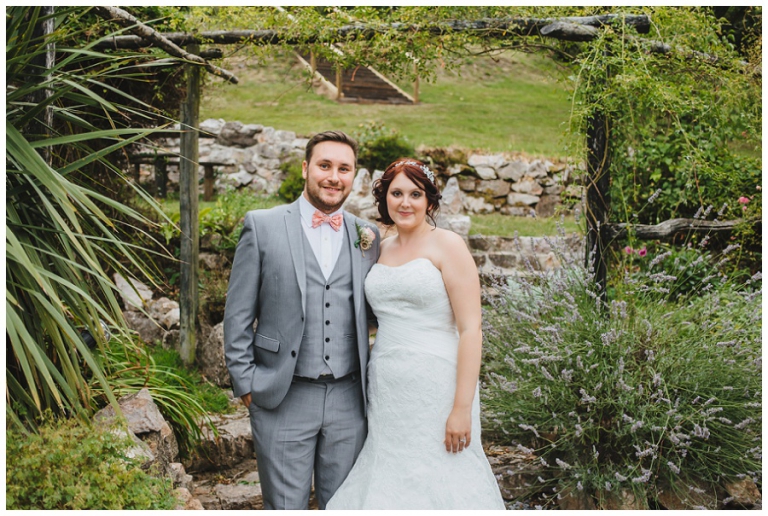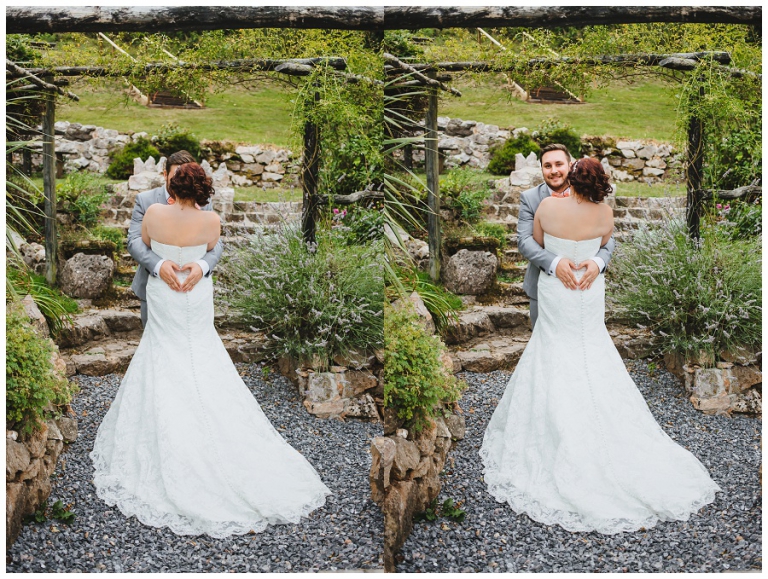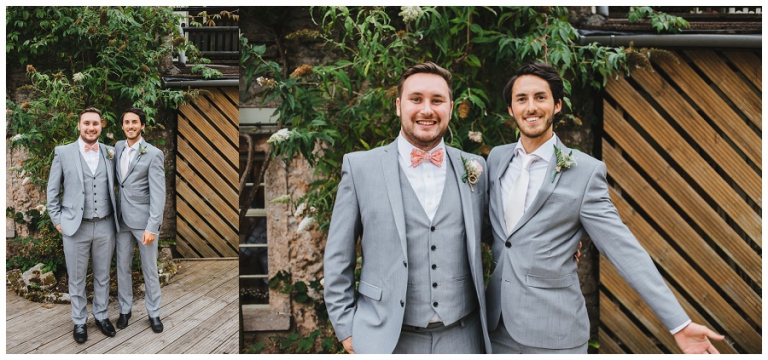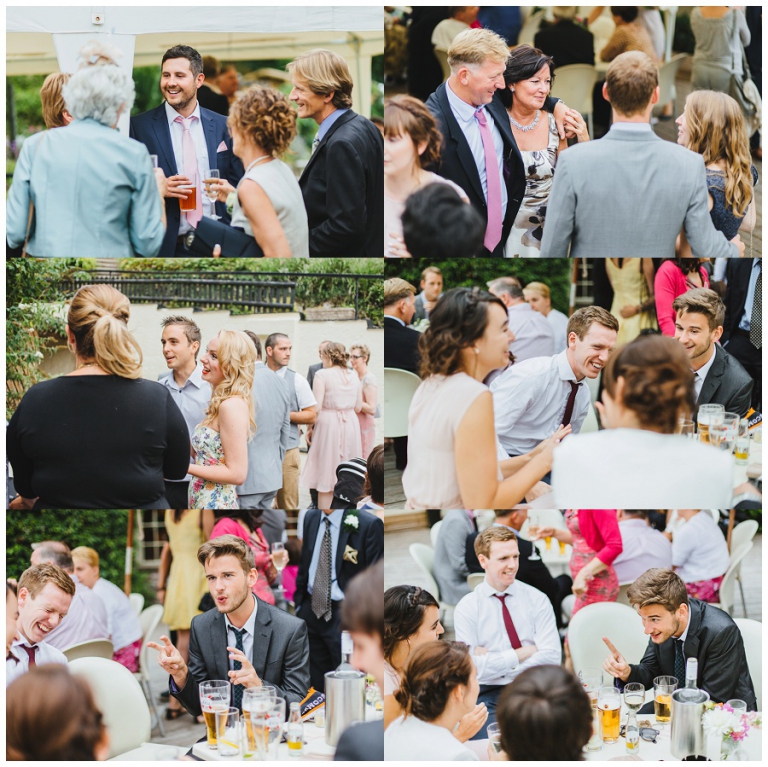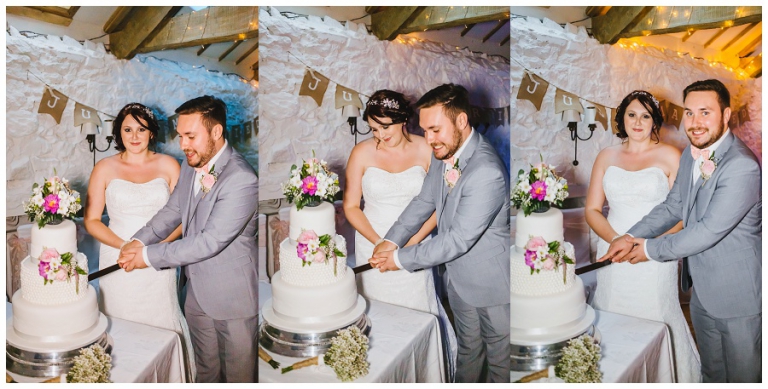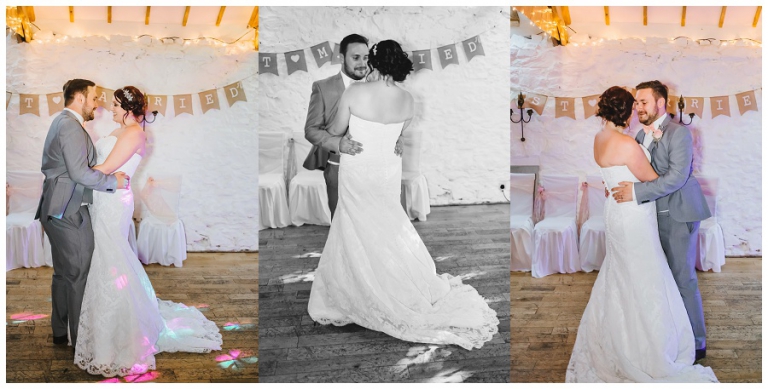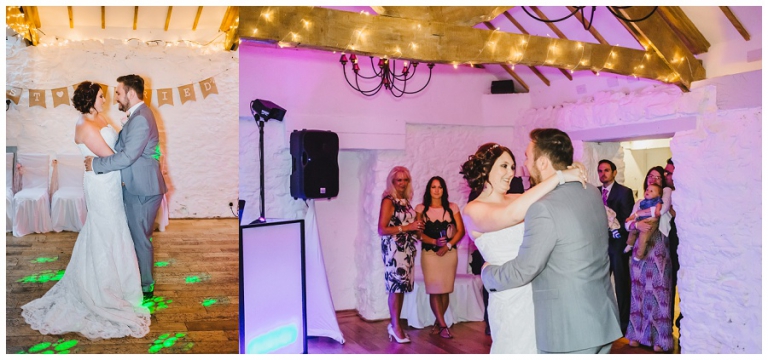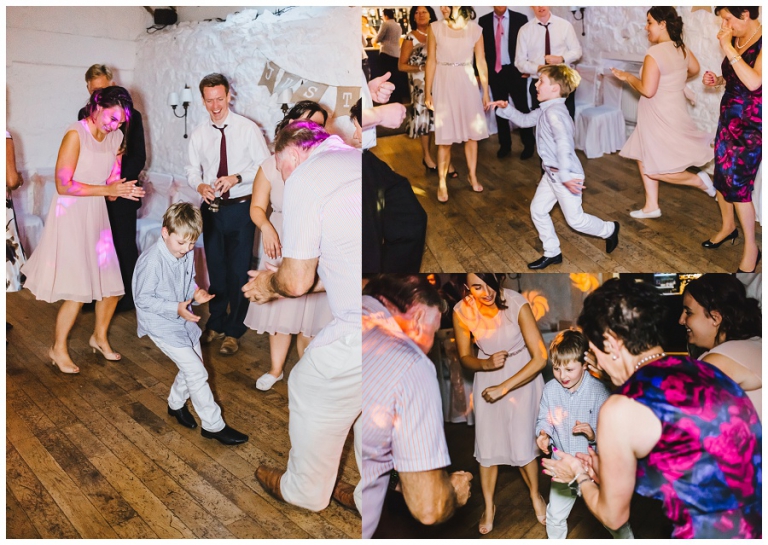 Jason is a very groovy dancer.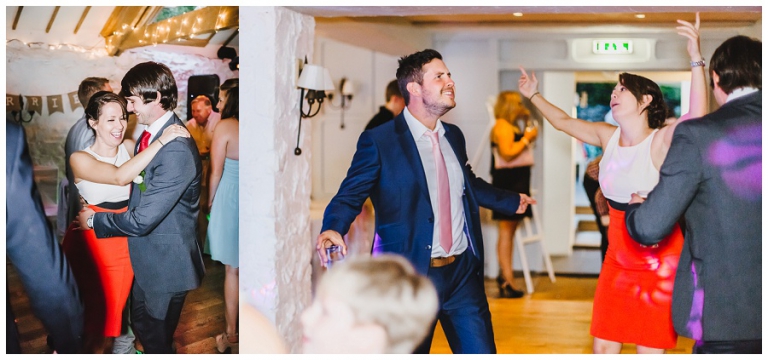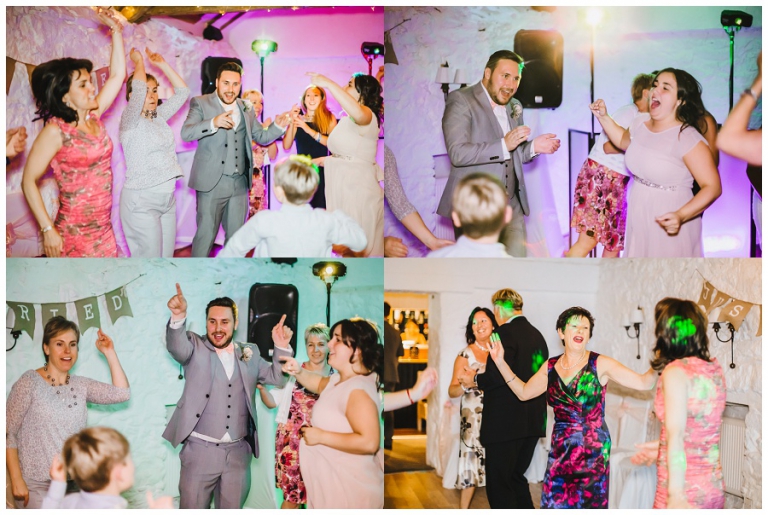 Thanks for looking
Holly x
PS. If you're interested in booking me for your wedding, get in touch to be sent a PDF guide to my wedding photography!