Canonteign Falls is a venue I've wanted to shoot at for years, so I was absolutely delighted when El and Ryan booked me for their wedding here! They wanted a relaxed, chilled out day surrounded by nature and their loved ones. Their styling was beautifully eclectic with all the different colours, bottles, greenery and cars. Their families and friends put so much effort into decorating the barn and helping with a long list of DIY tasks – it really made it feel personal. Everyone traveled for the wedding, making a long weekend of it. It was a day of good food, good music, booze, and awesome cars! A day even better than they imagined!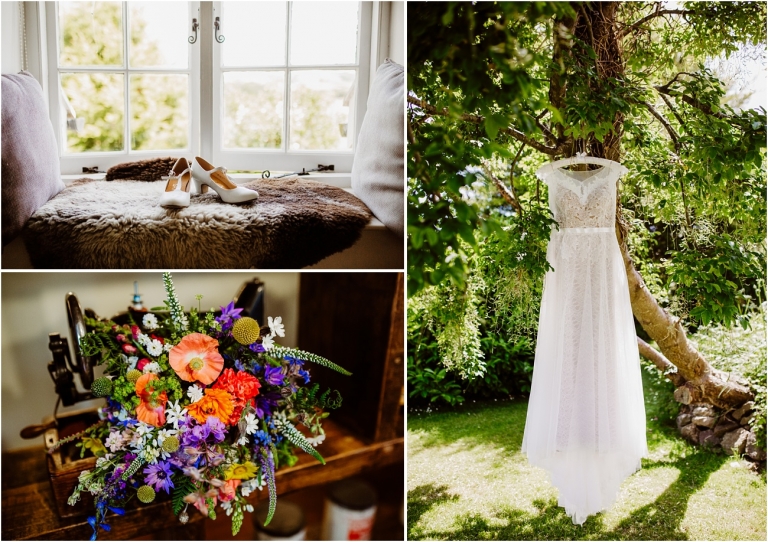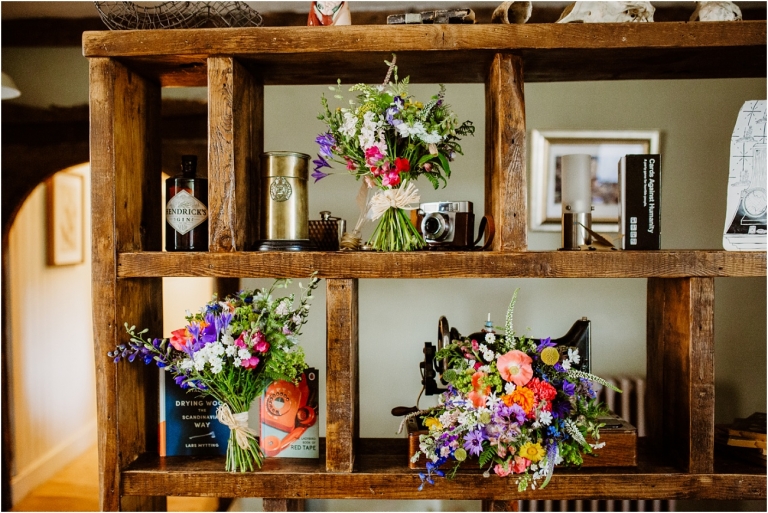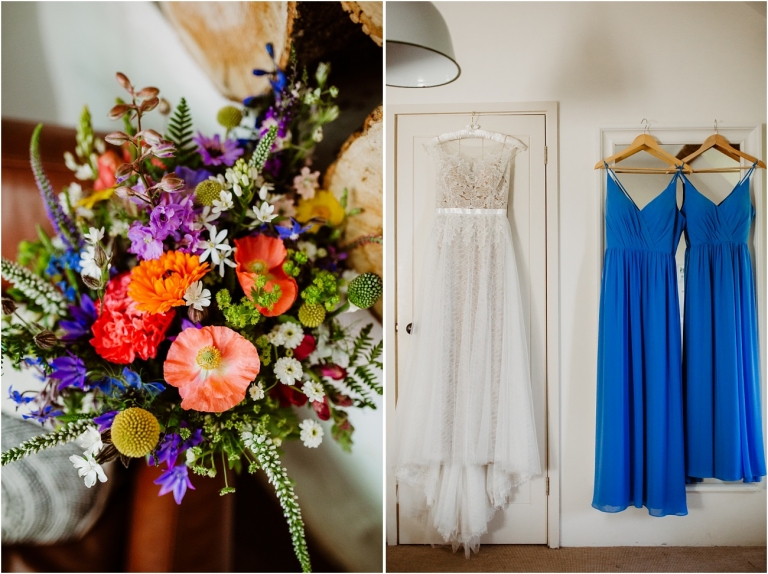 I loved El's dress, it went perfectly with their venue choice and vibe of the day. It was an ex-sample Farah by Watters, but was much too big originally. El loved the leaf details and the fun floaty tulle, so it was masterfully alterred by Tailoress design. The gorgeous blue bridesmaids dresses are Minnie by DZage, bought from 'Not another boring bridesmaids dress'.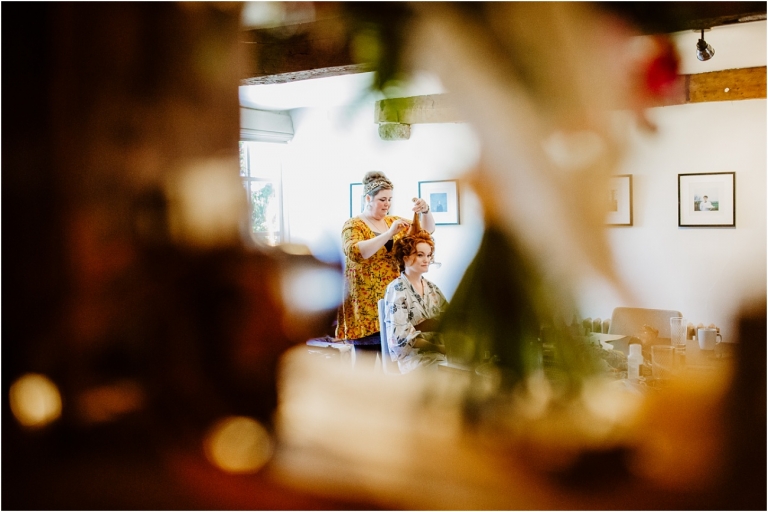 Their hair and make up was done by the amazing Liz Parkins.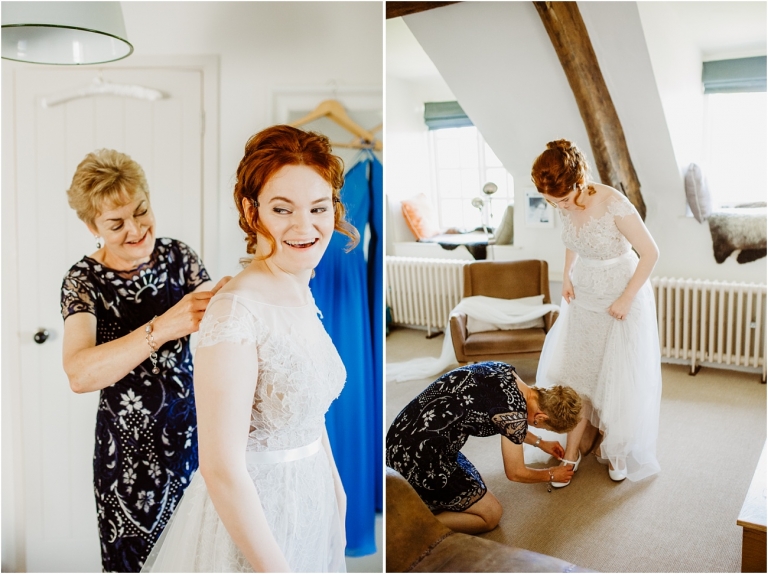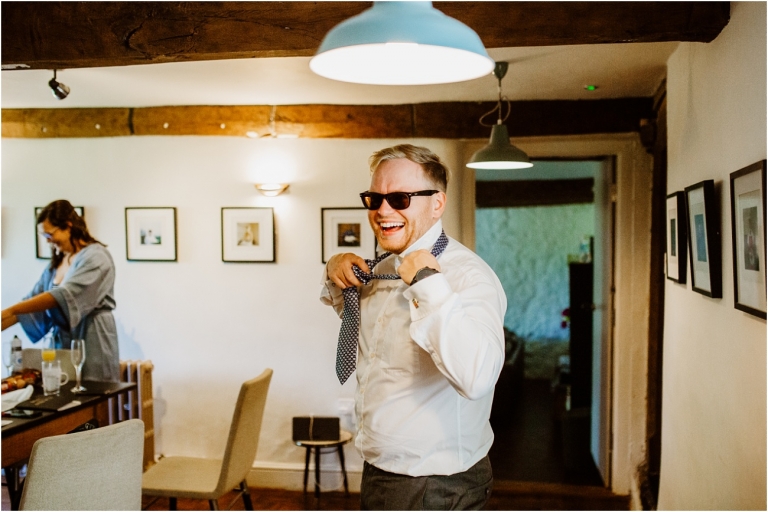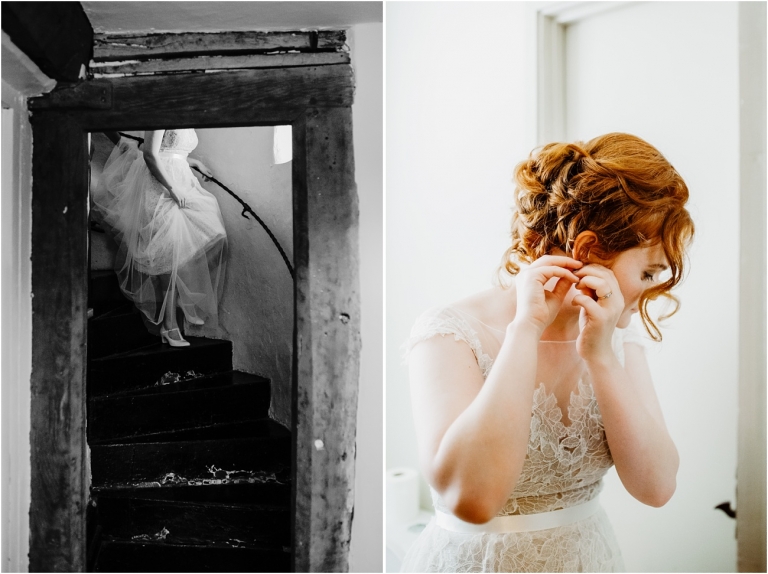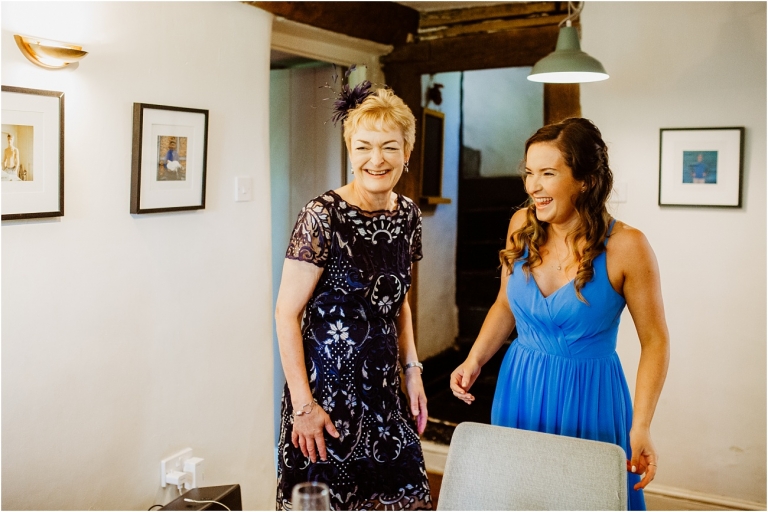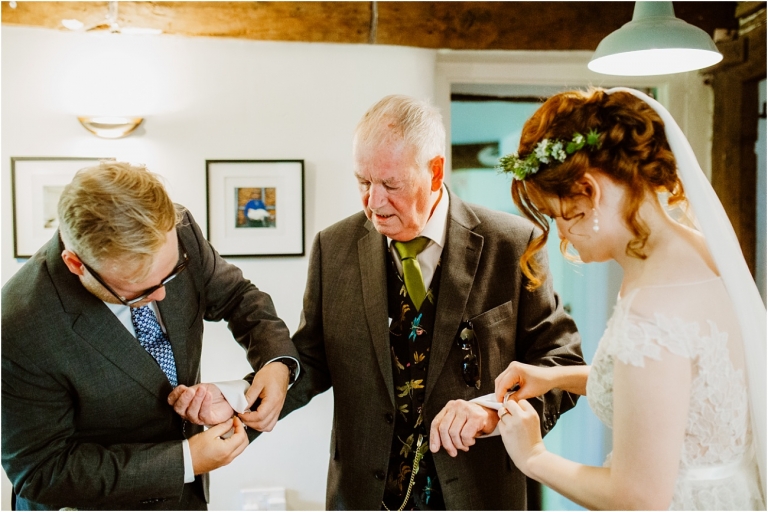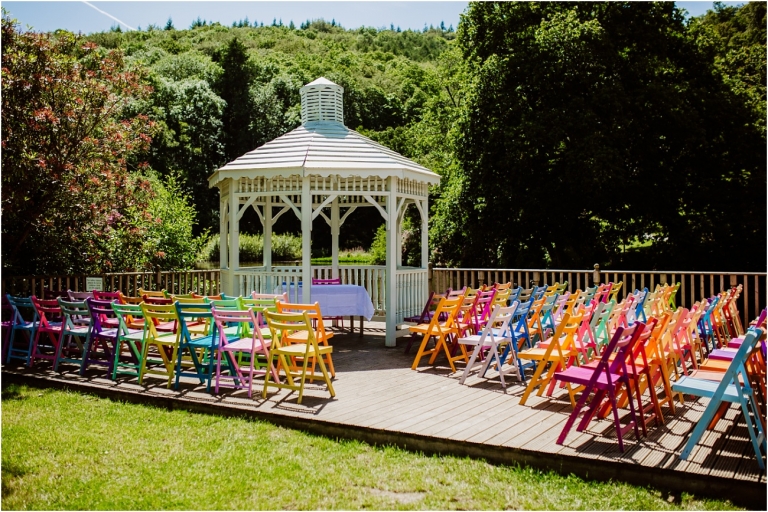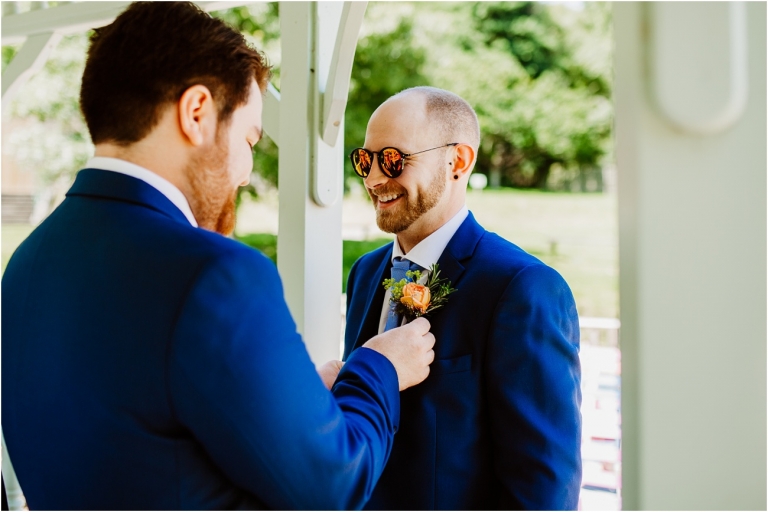 The men looked dapper in their Ben Sherman suits!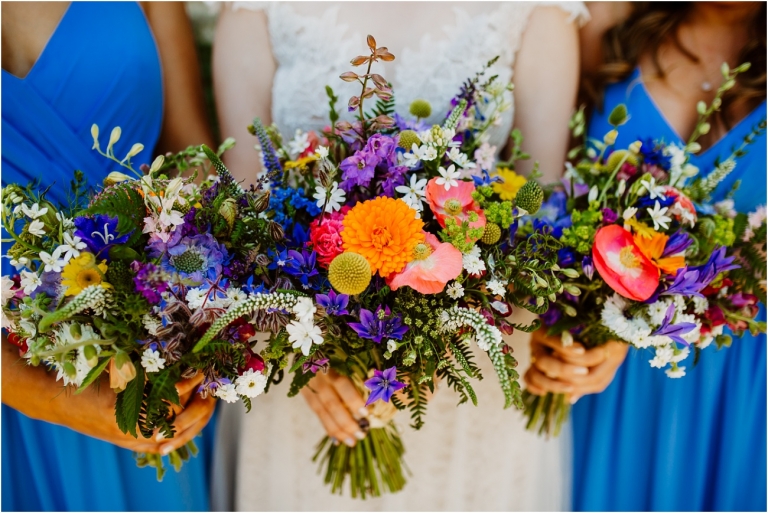 These gorgeous bright and colourful bouquets were done by In Bloom. All the flowers are grown sustainably in a field near Exeter. They bought big buckets of flowers and El's dad arranged them into bottles for the reception. El tied the necklace her grandma wore on her wedding day round her bouquet.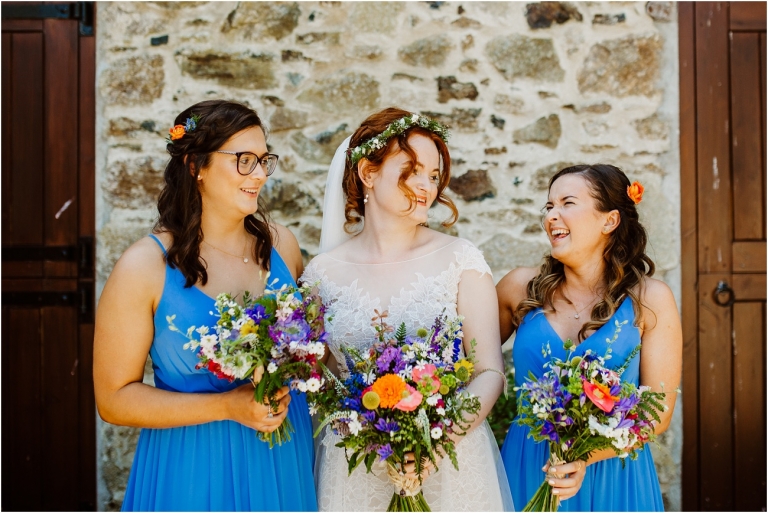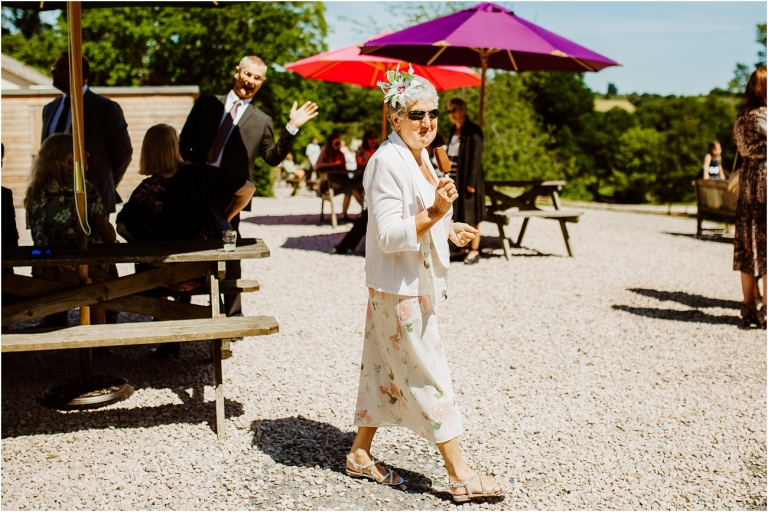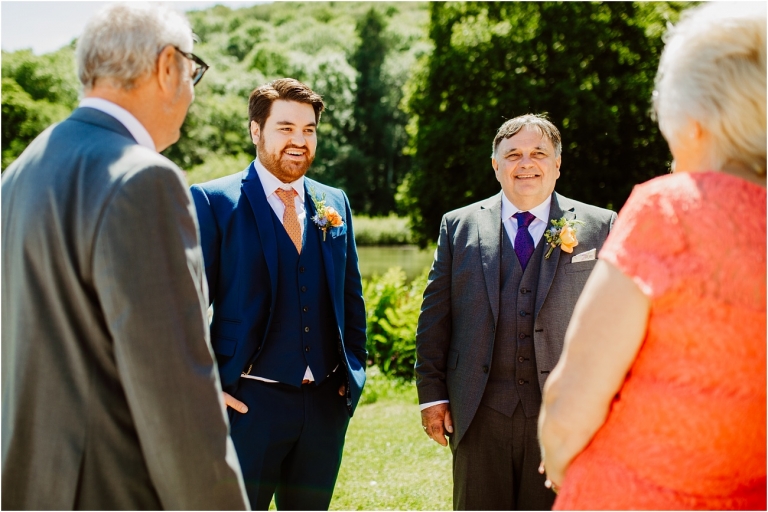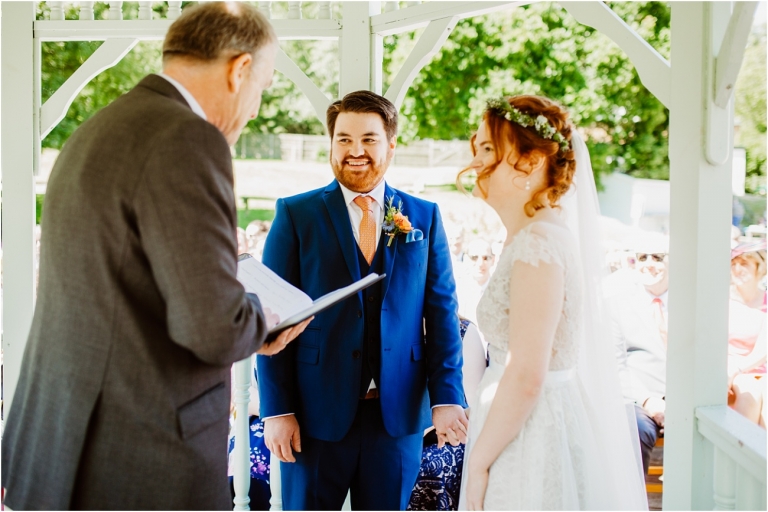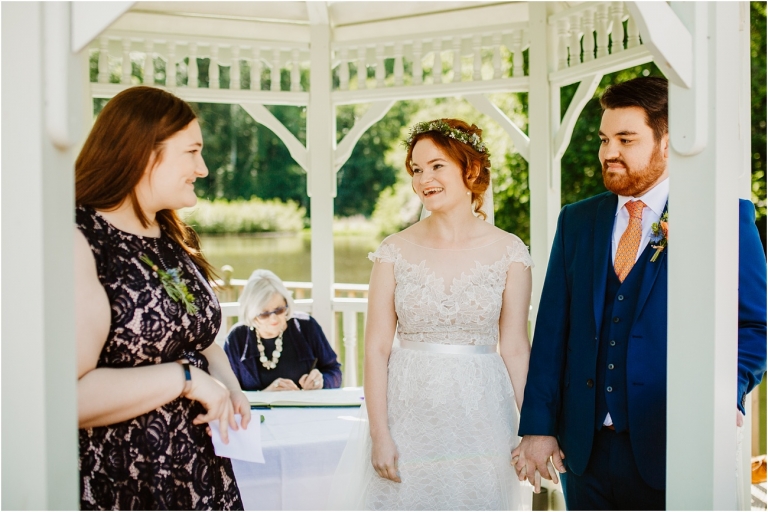 El and Ryan wanted to get married outside by water and they fell in love with Canonteign Falls! They had their ceremony in the pagoda on the lake, which felt really intimate even with 80 people. They loved the blank canvas of the barn so they could put our own stamp on it.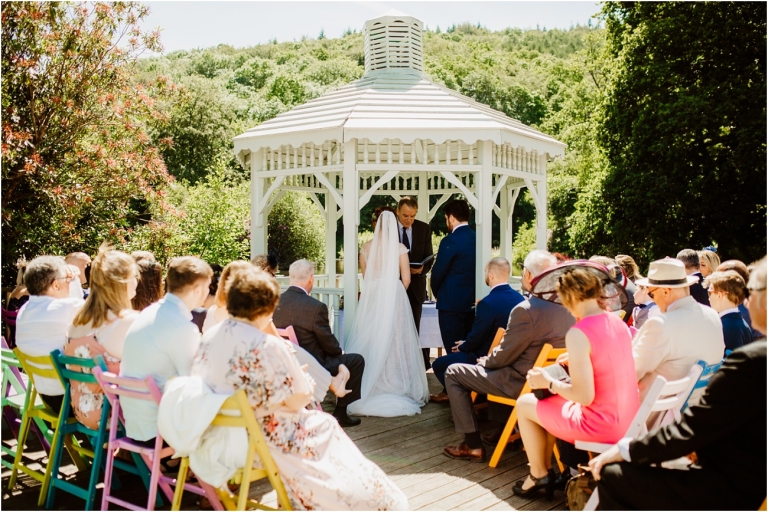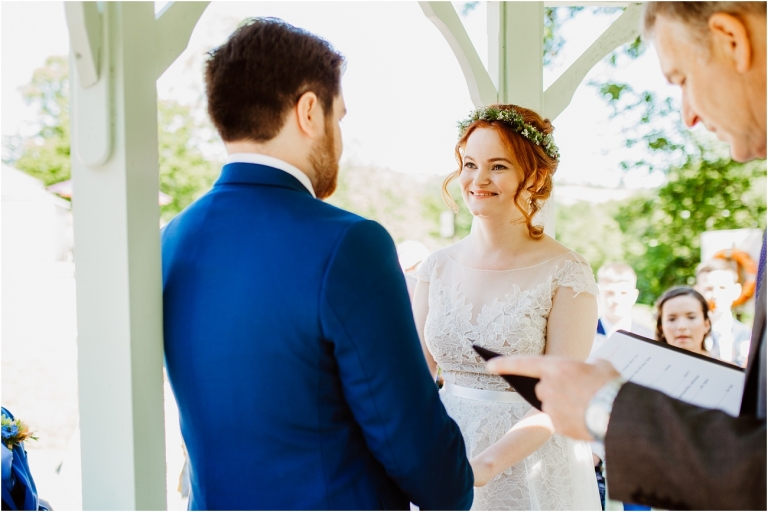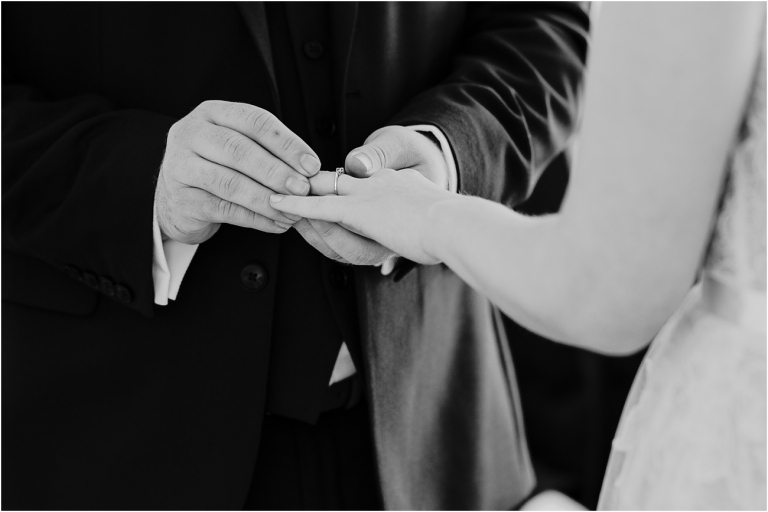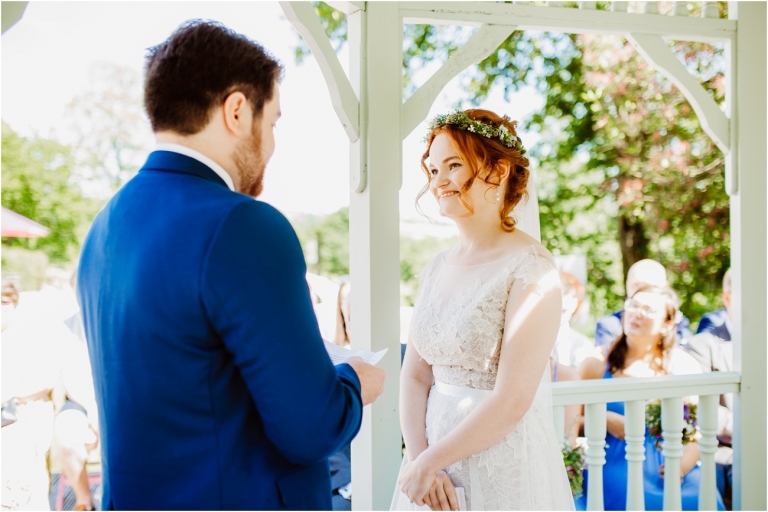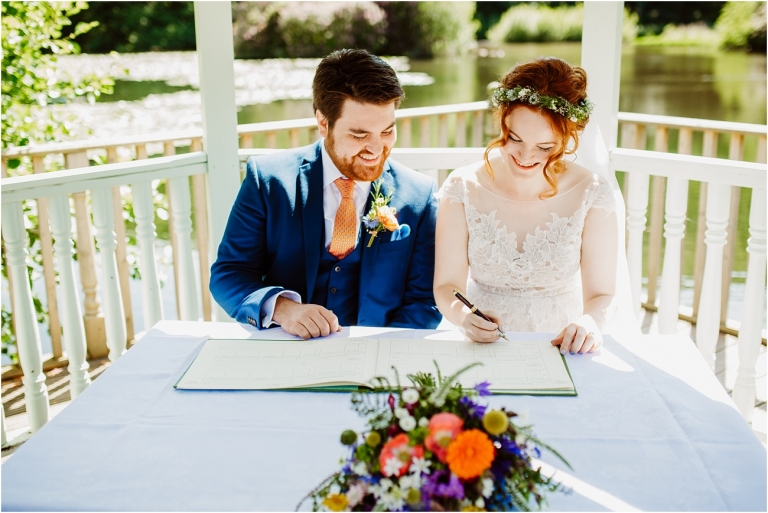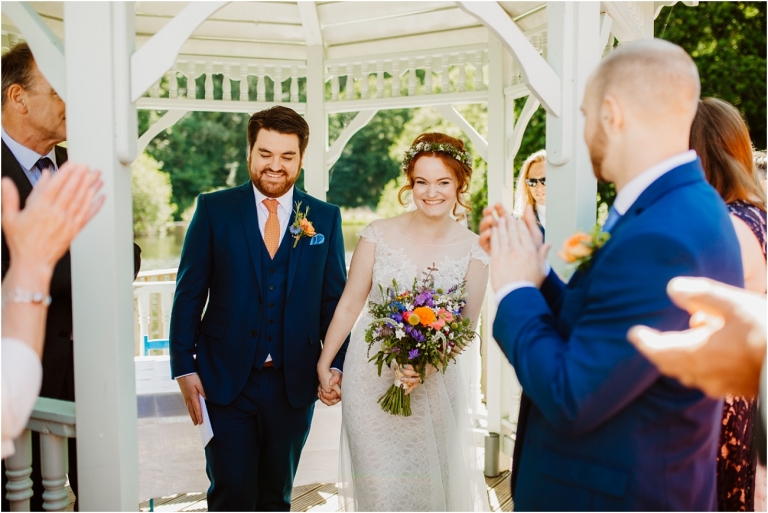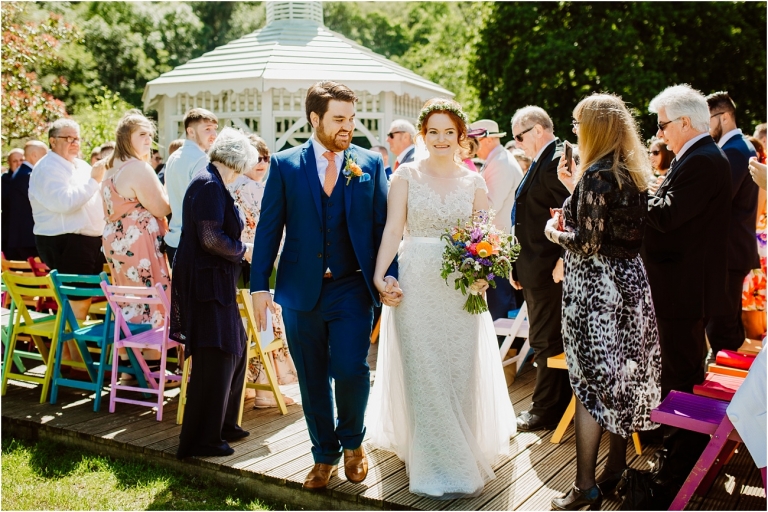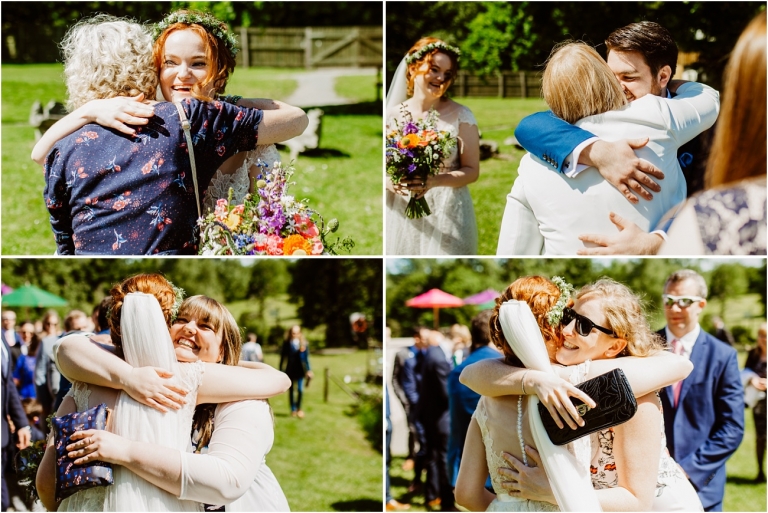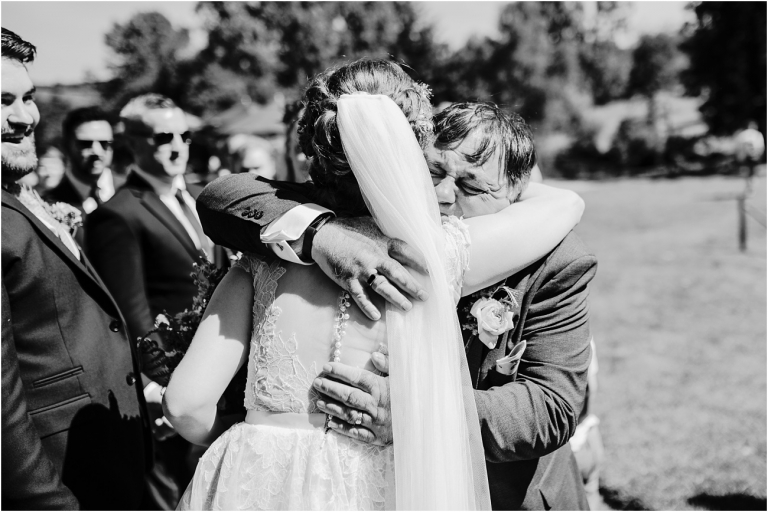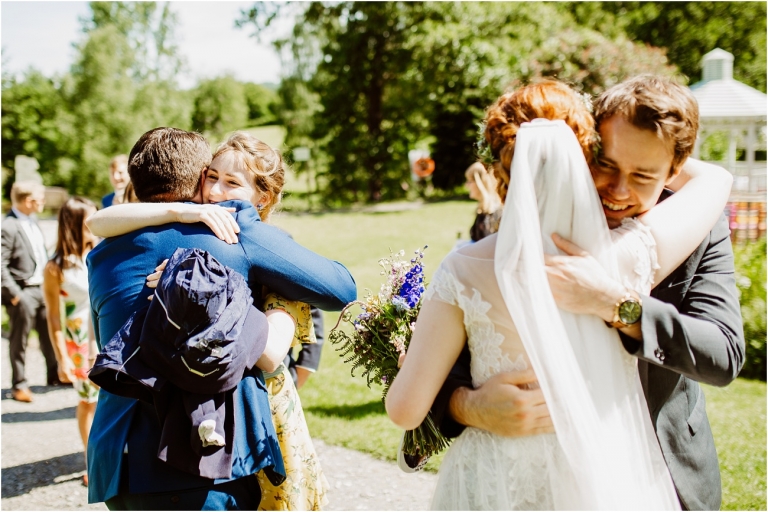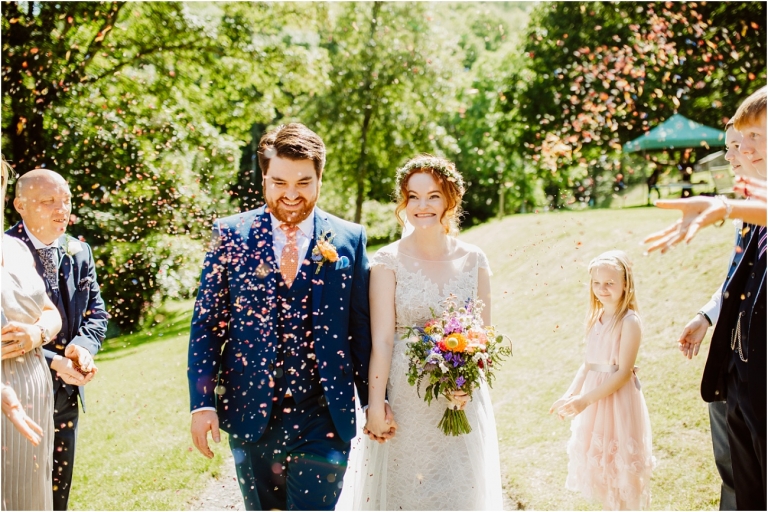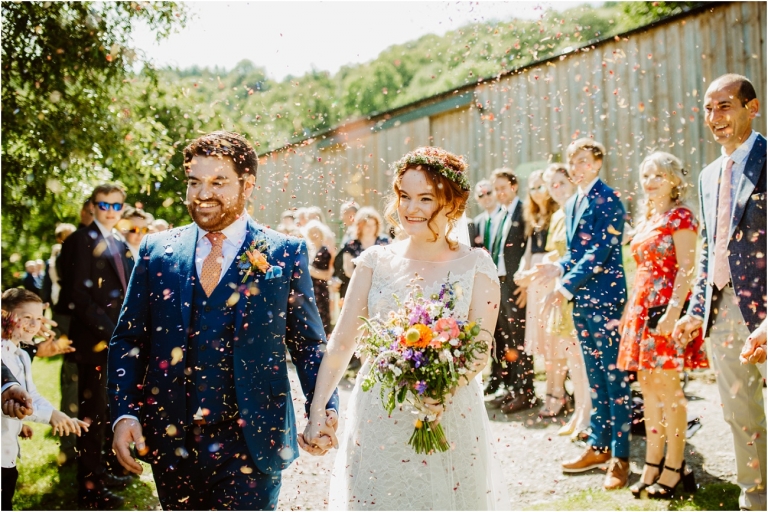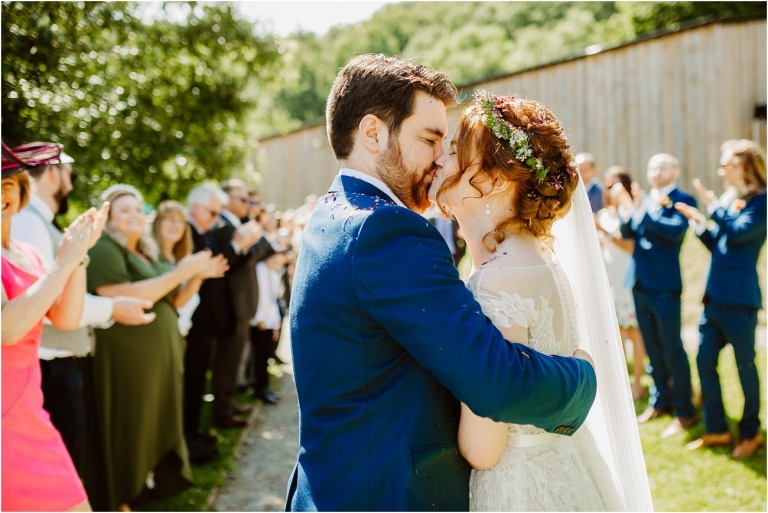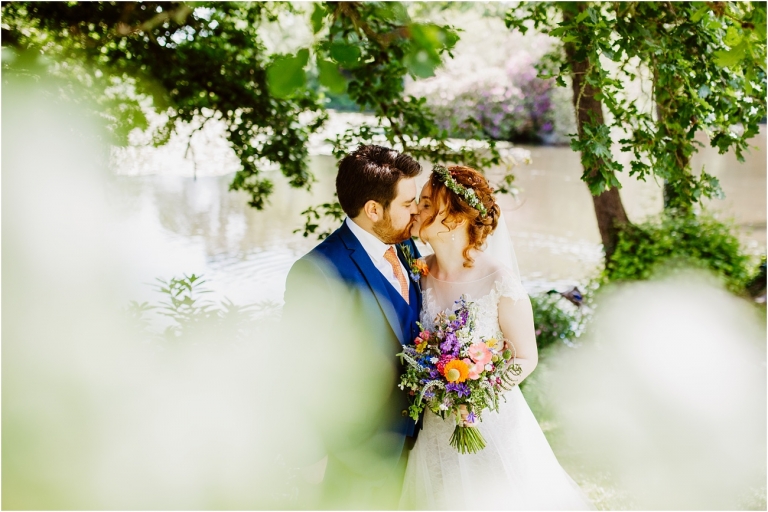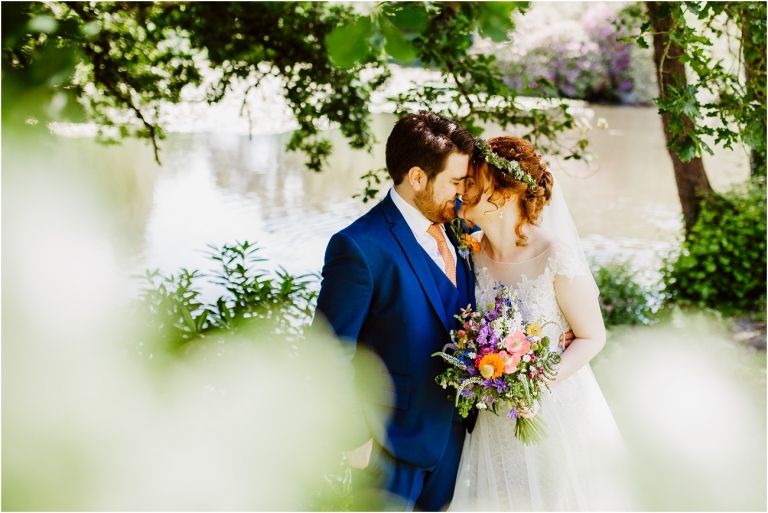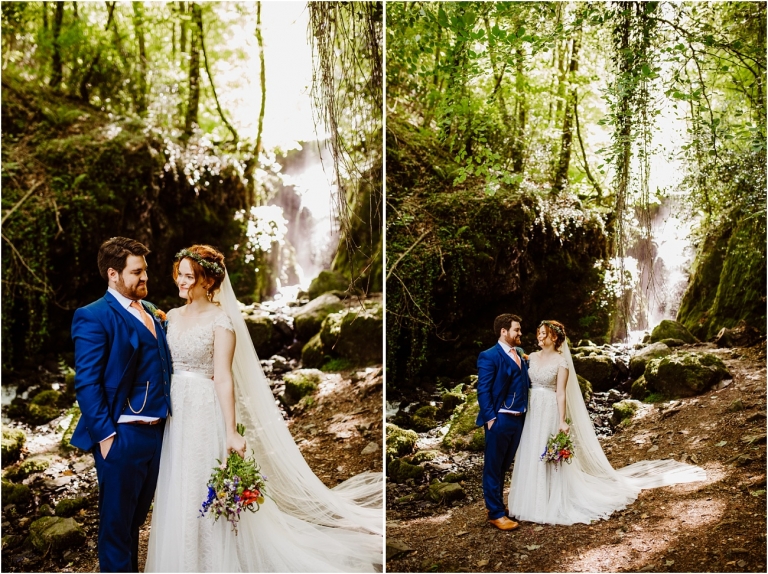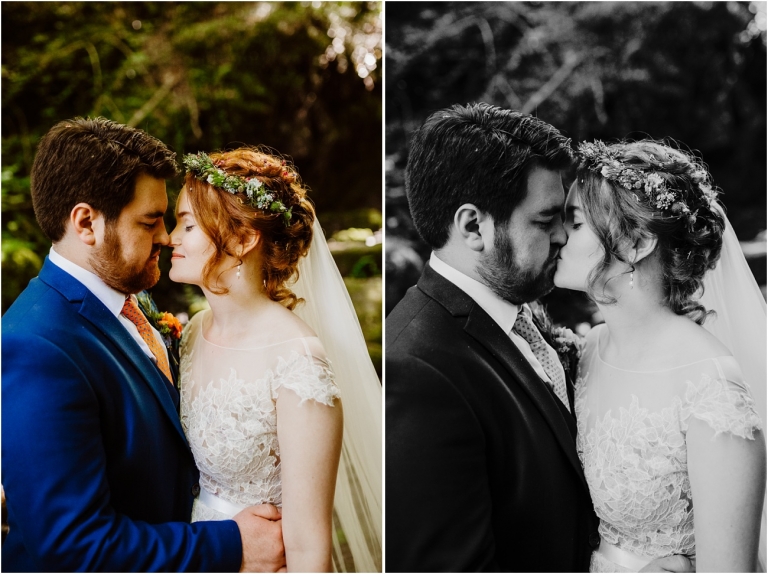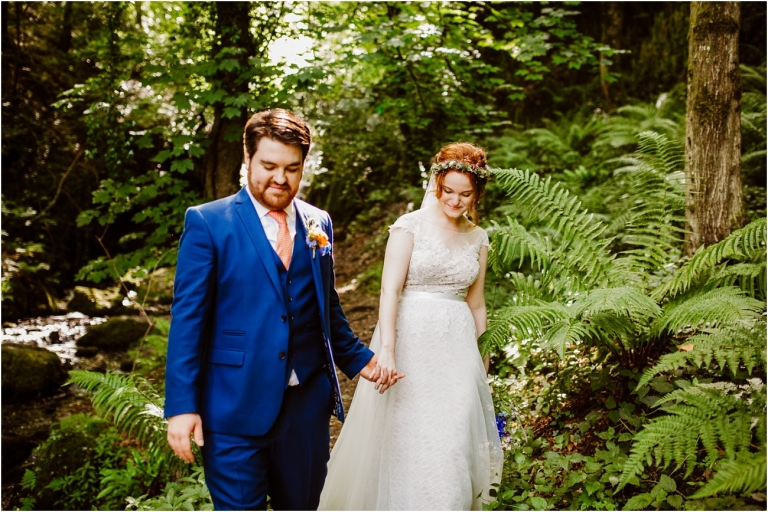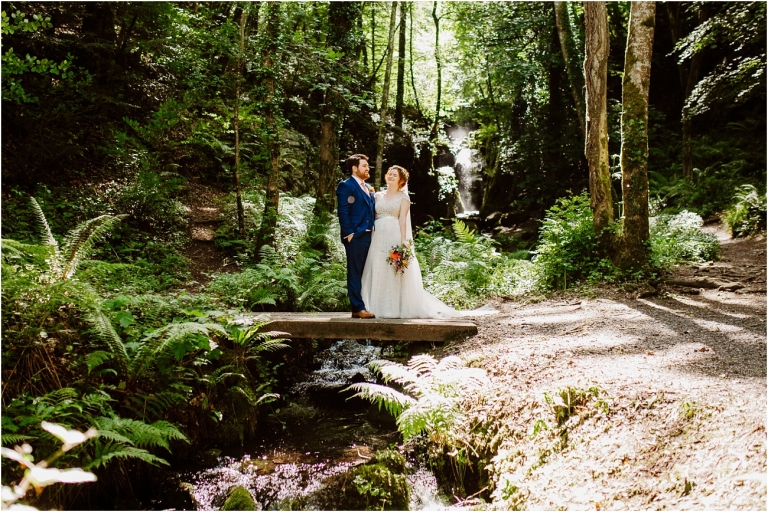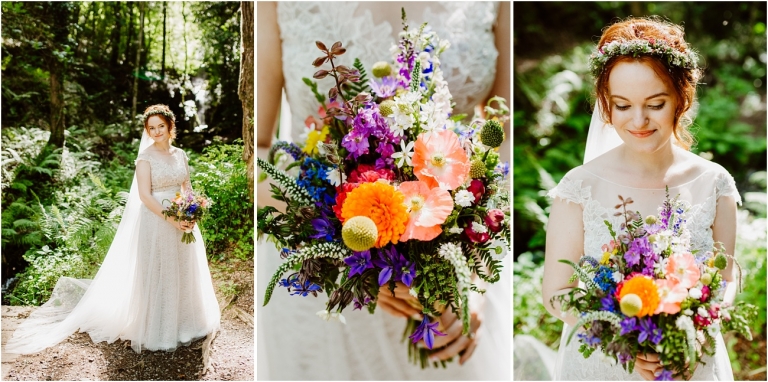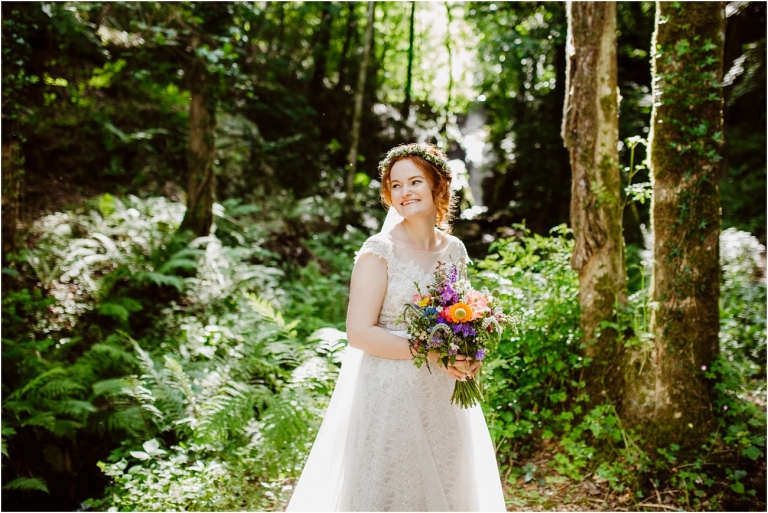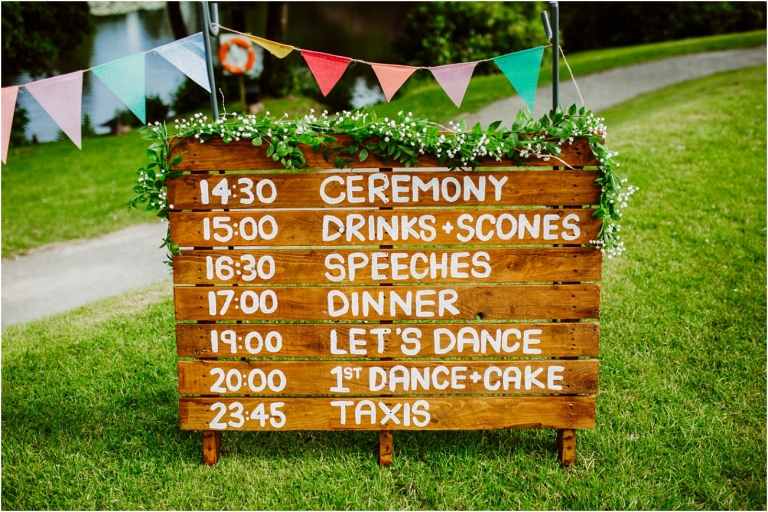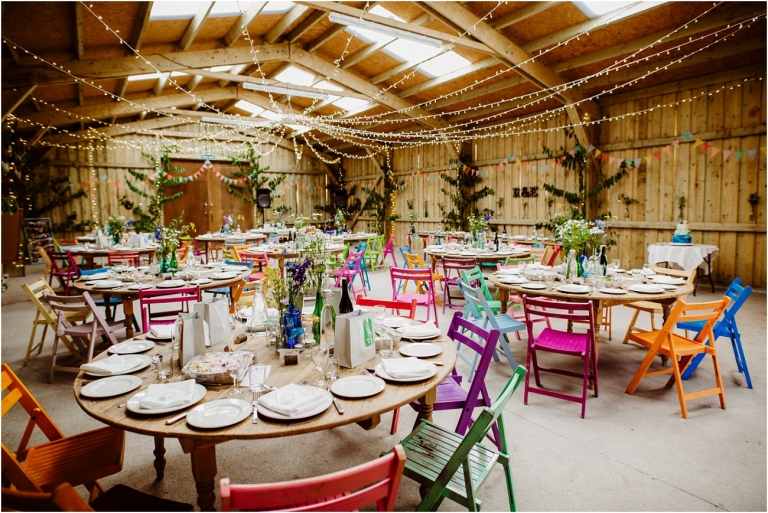 All the decorations were homemade. They made the signs and apple crates out of old palettes, collected fancy bottles over 6 months with family and friends, and the greenery was from the Canonteign estate. The table names were painted on pages from an old atlas and the table plan was a DIY map of places they had traveled to – El is studying for a PhD in Geography, so maps were a must have. They had a few old family photos in frames and bridesmaid Emma made a big photo frame with loads of photos of El and Rye when they were at school where they all met. The lights are from
Party Lights
 and tables and colourful chairs from
The Prop Factory
.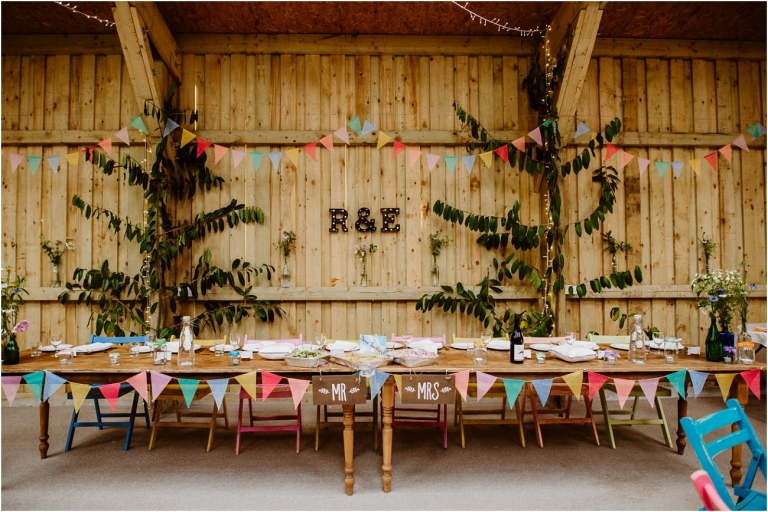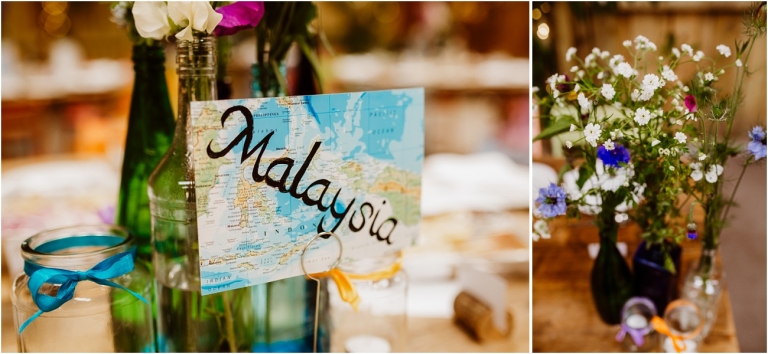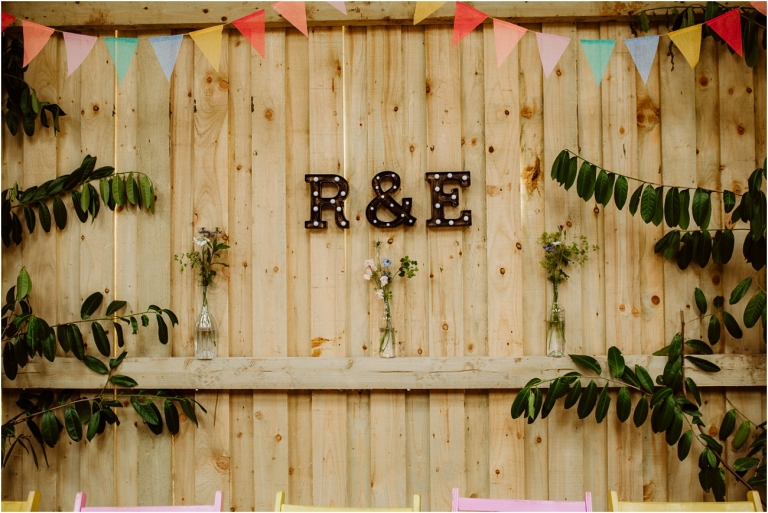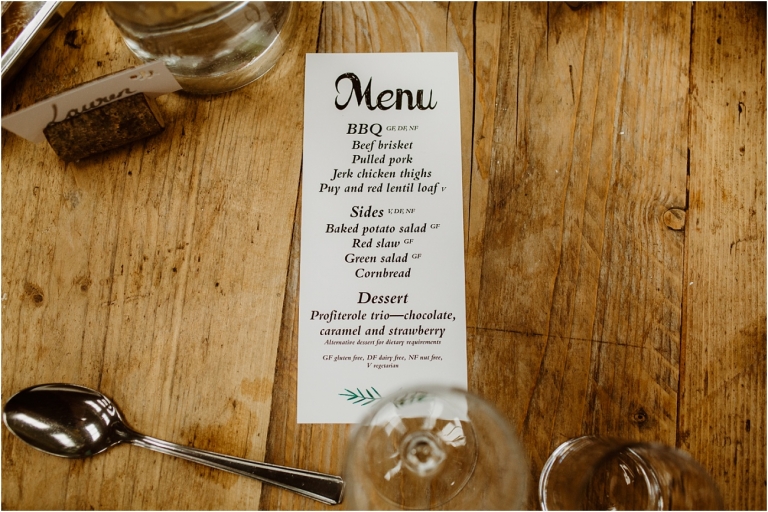 They wanted a chilled out BBQ, but something a bit fancier and tastier than a burger. They found Dan's American Kitchen "OMG that man does some good pulled pork". They also loved the 'feast style' serving yourself thing. Dan's an ex-pastry chef so made their favourite desert, profiteroles, including gluten free ones for El.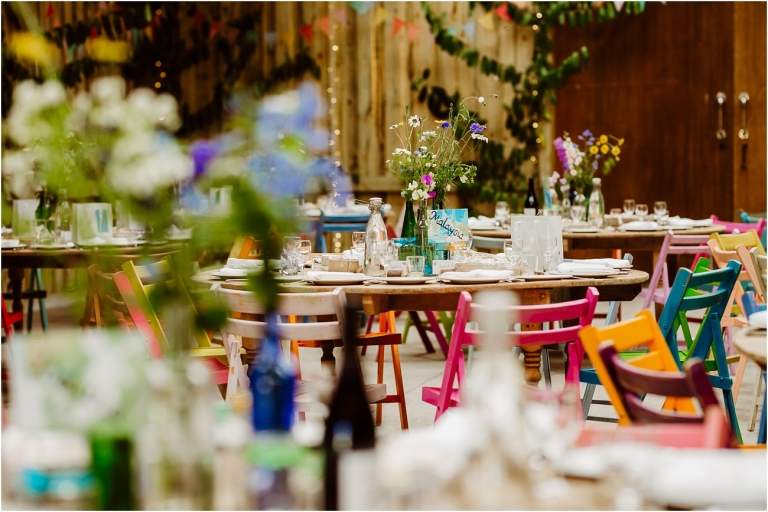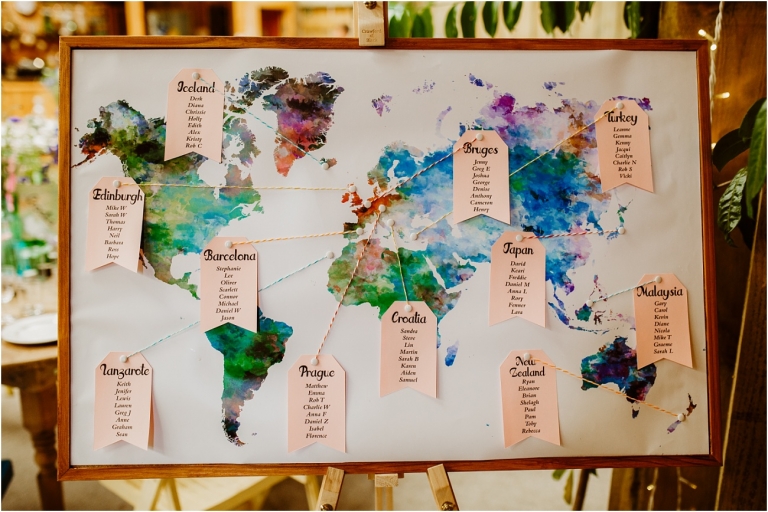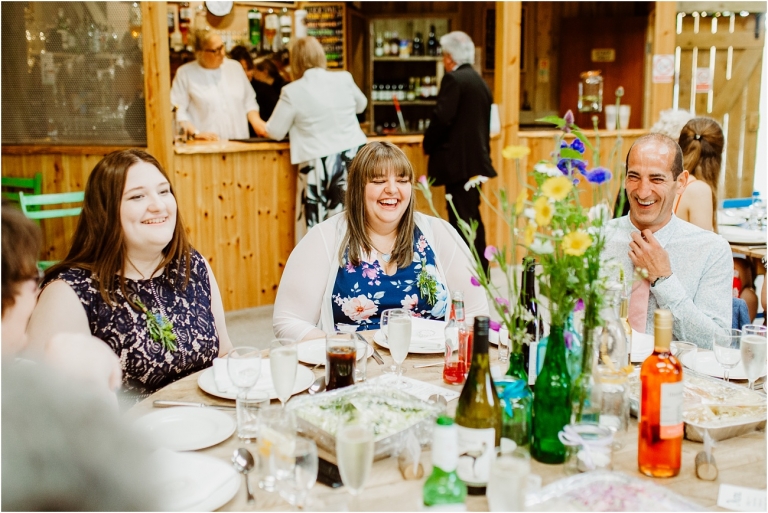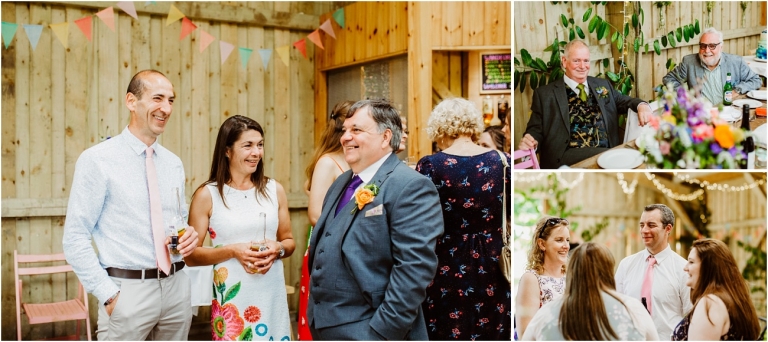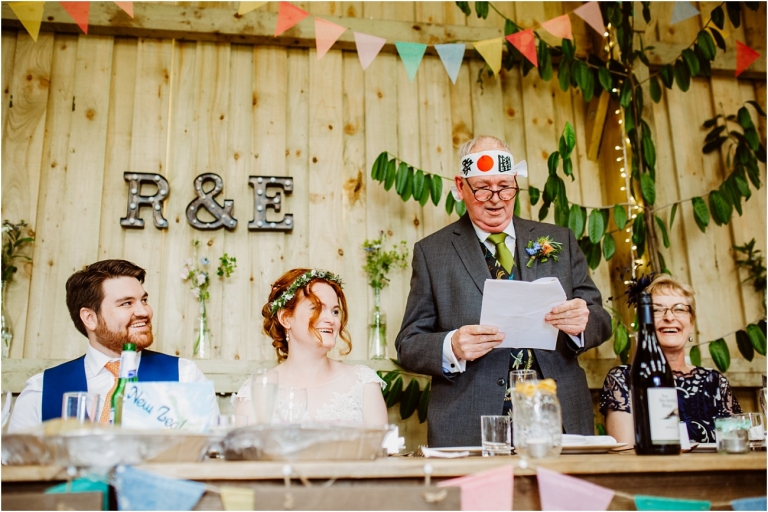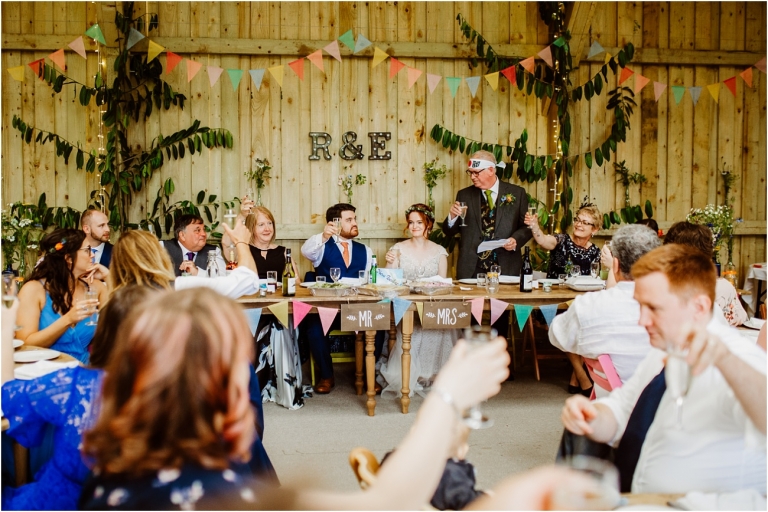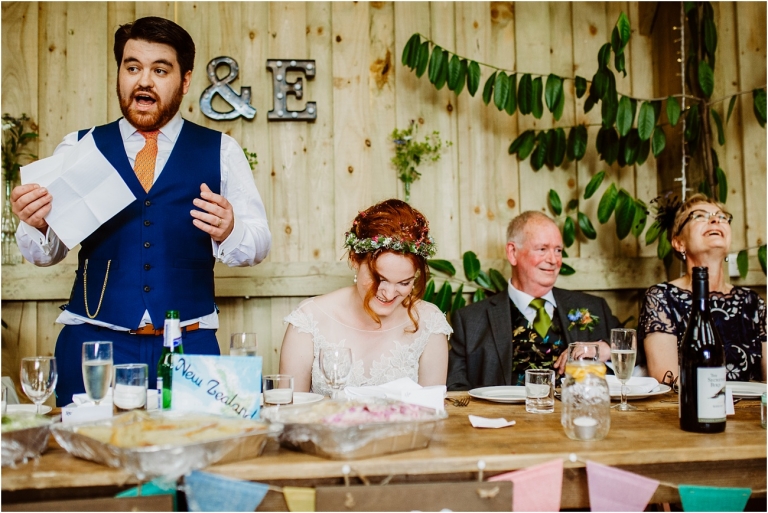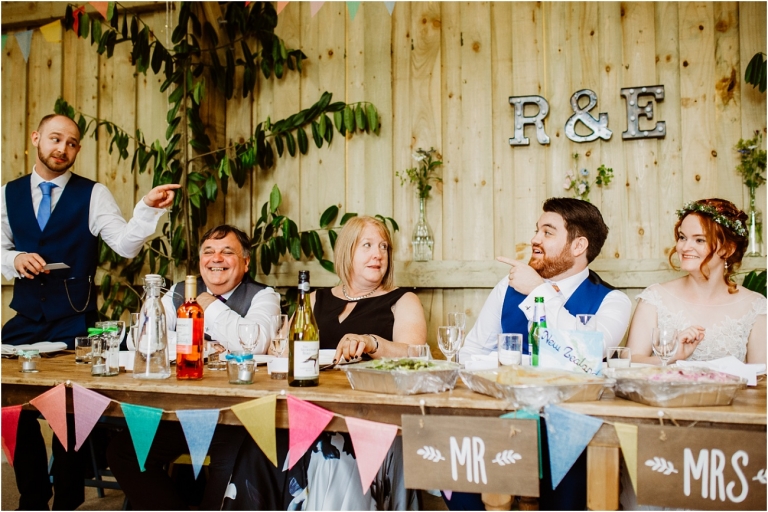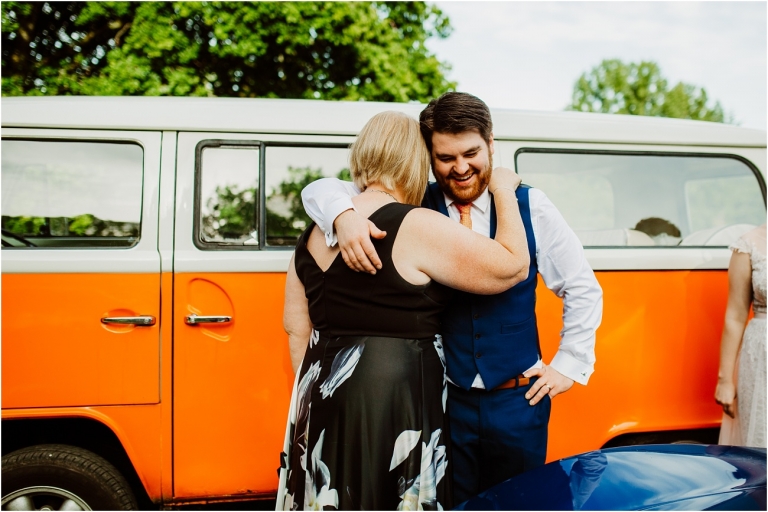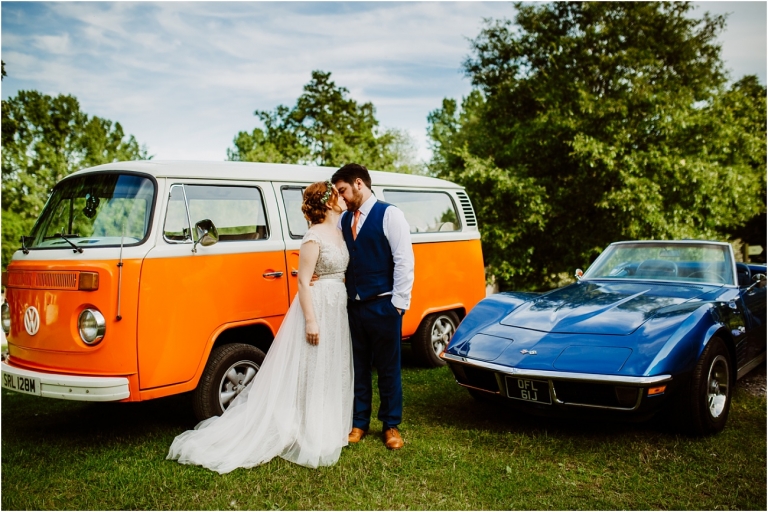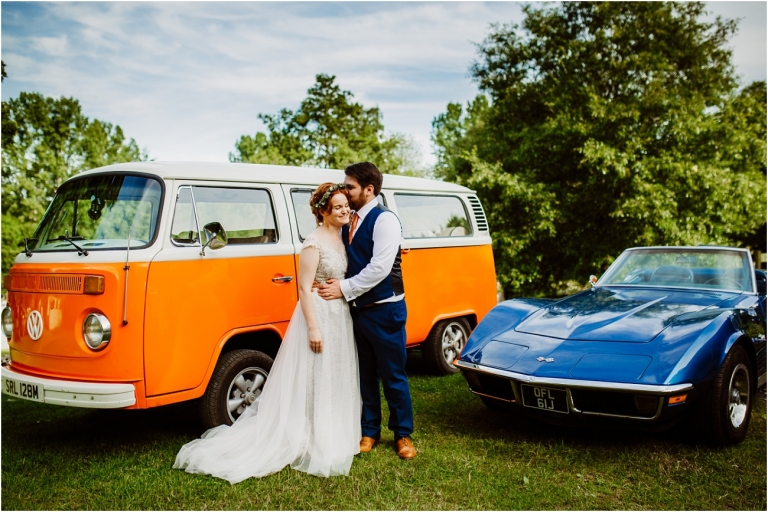 Rye's a mechanic and loves old american cars, it was the one thing he wanted on the wedding day, so they got the 1971 Corvette Stingray from Thunder Road. El's always been a bit hippyish and thought the orange camper was very her. They had them as our cake toppers to symbolise each of them!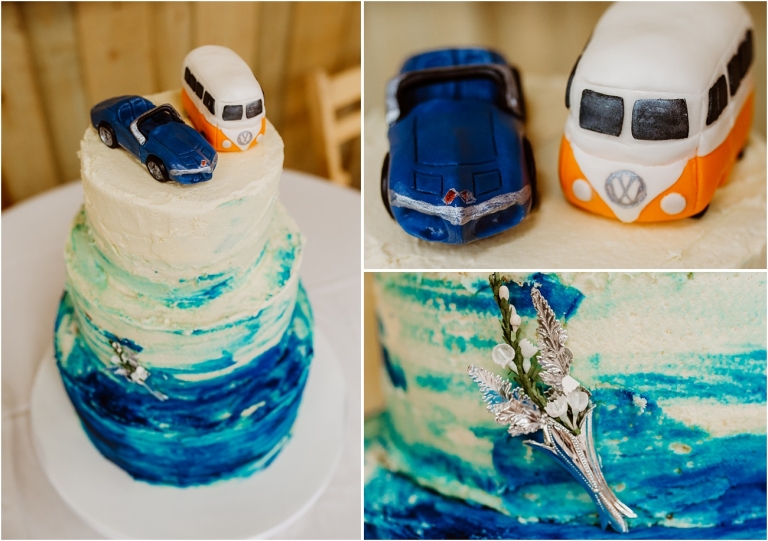 Their delicious cake was by Mad Cakes. El put a silver decoration on from her grandparents' wedding cake on as they couldn't make the journey to the wedding and they cut the cake with her great-grans cake knife as she passed away last year.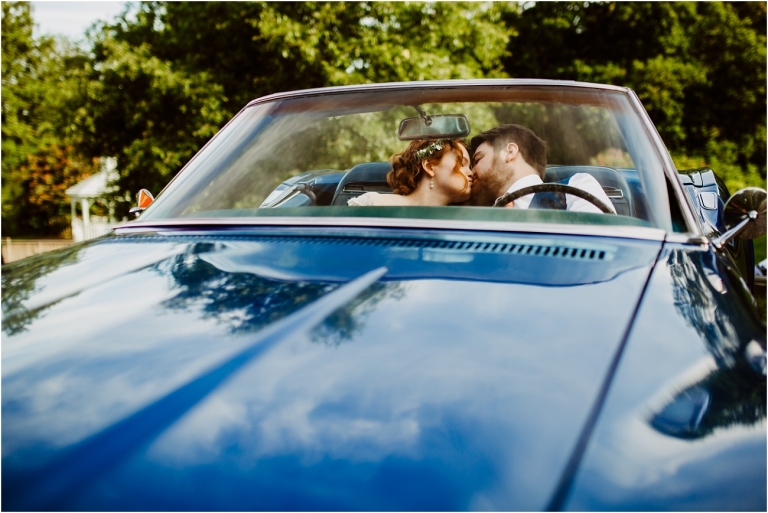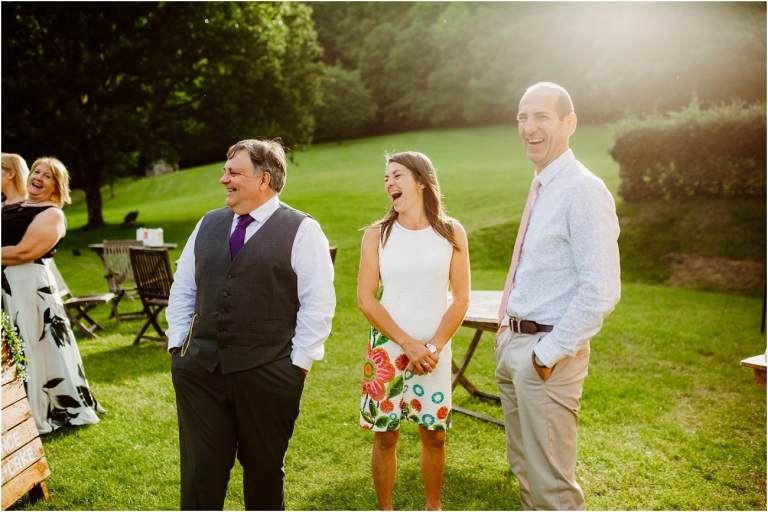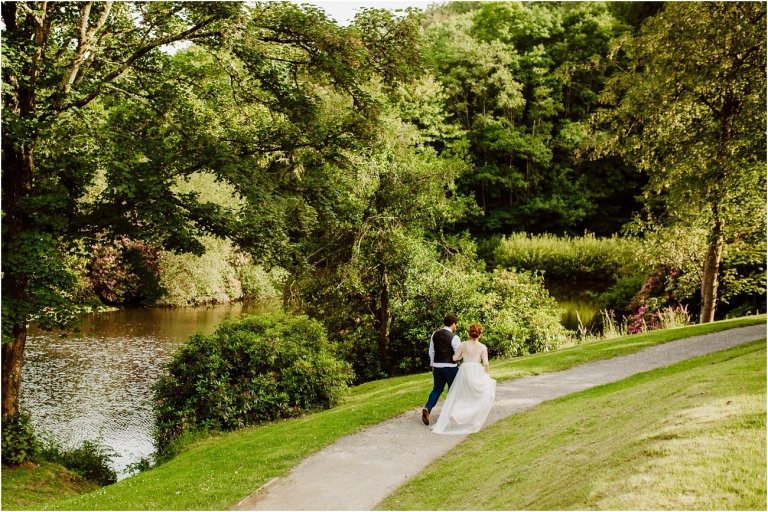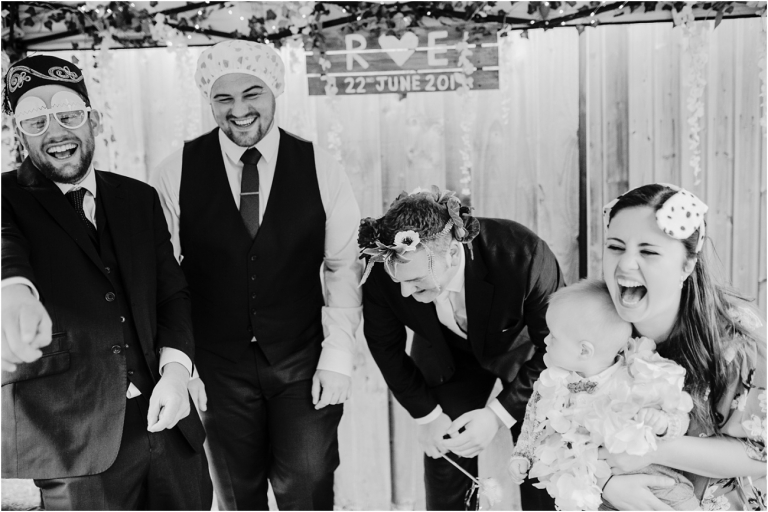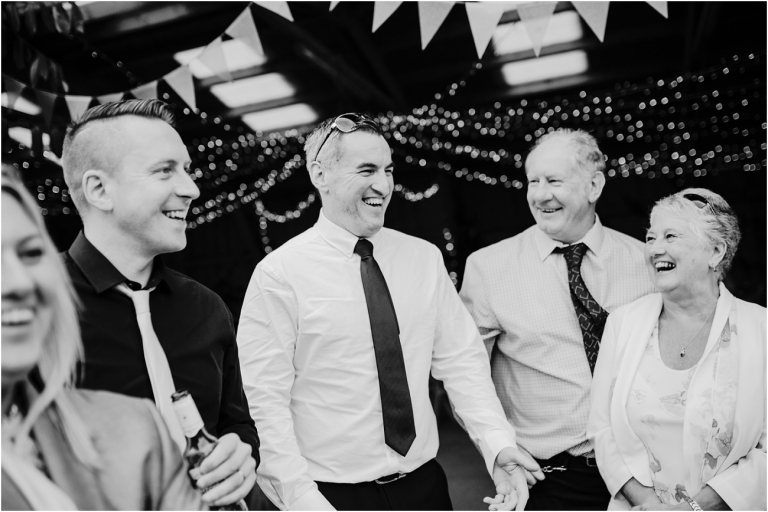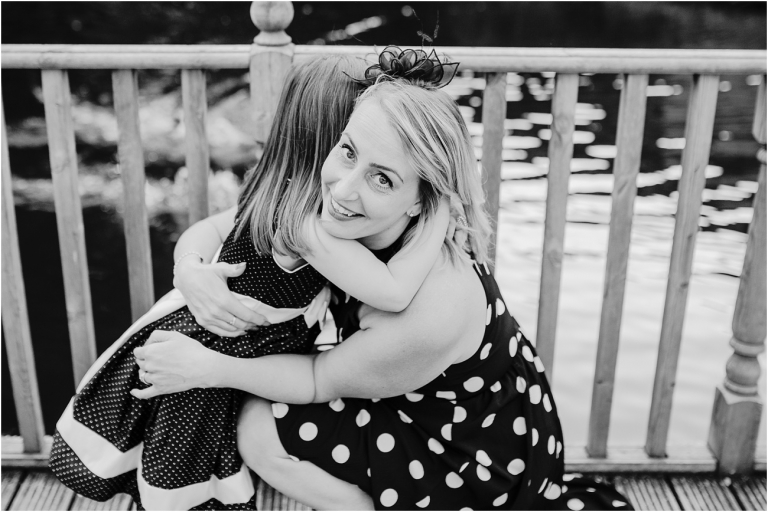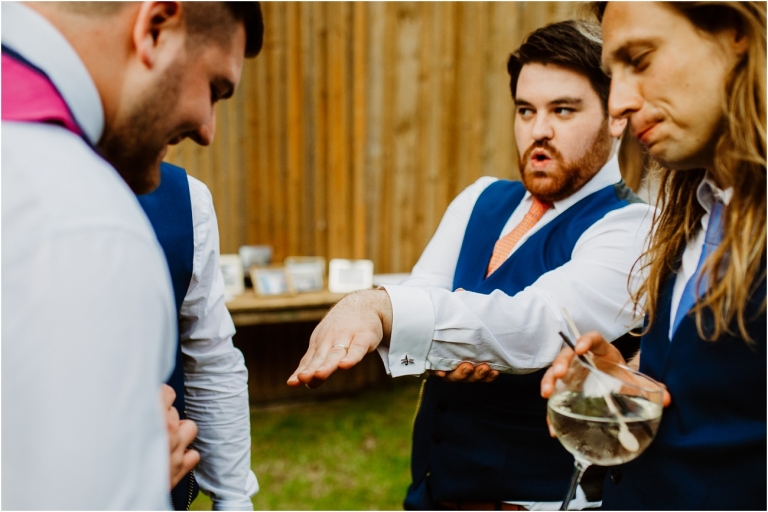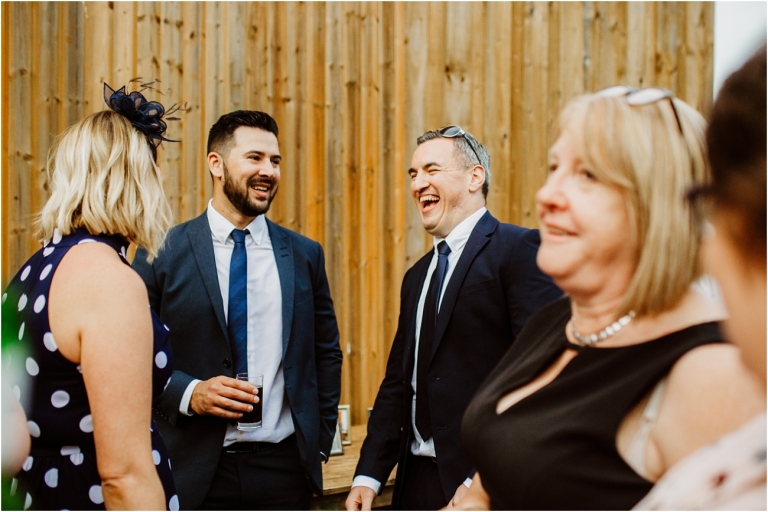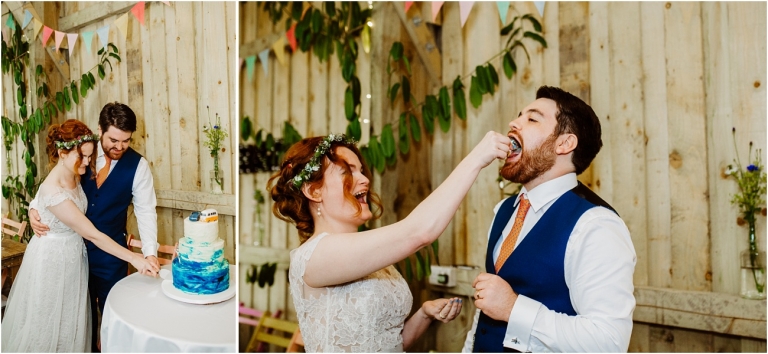 For music, they had Ben from Those Amazing DJ's. Their requirements were no YMCA. They had an awesome first dance to  'You're in Love with a Psycho' and the final song of the night was 'Smells Like Teen Spirit'.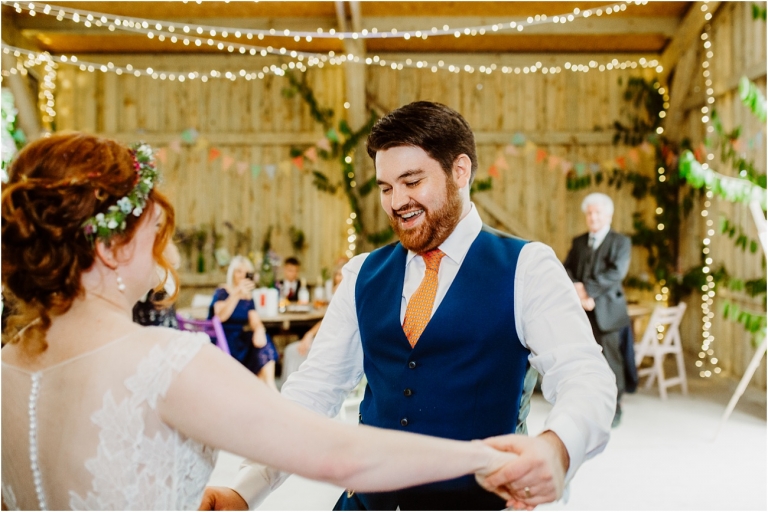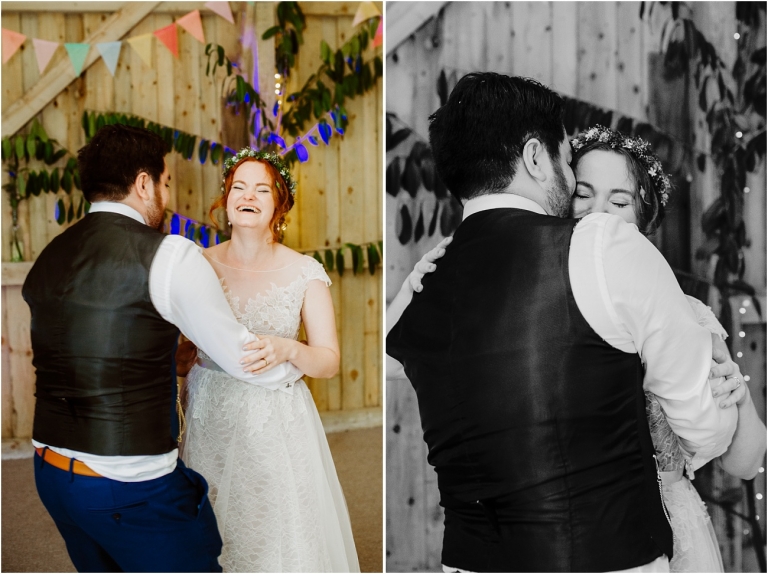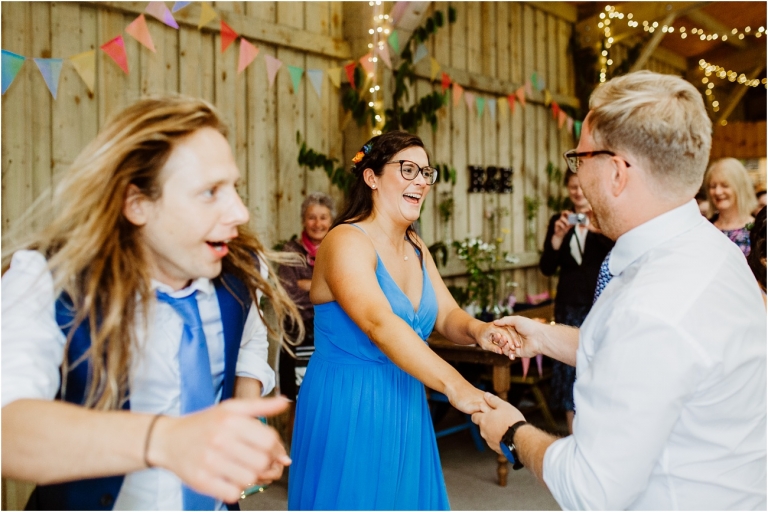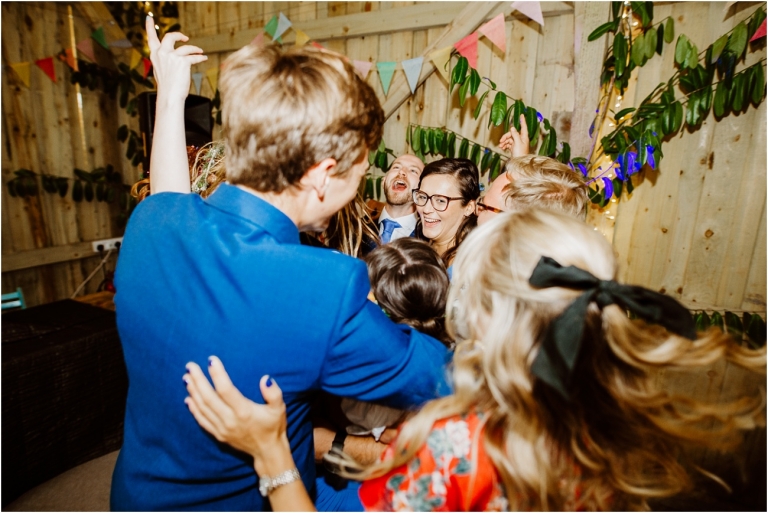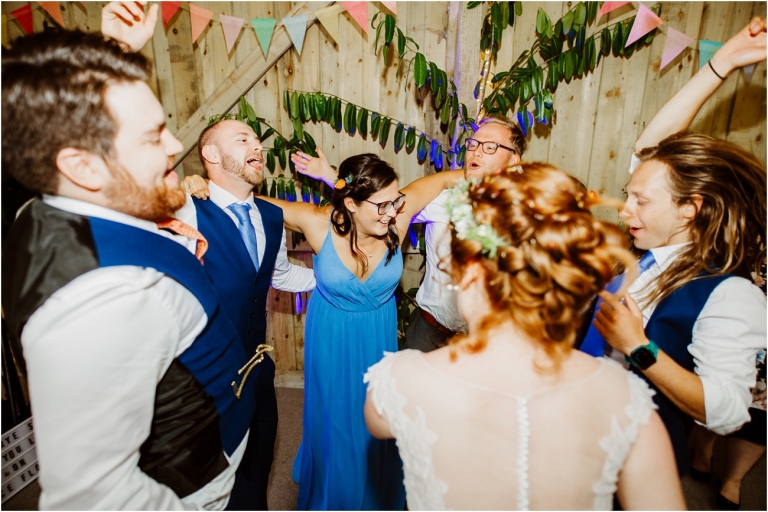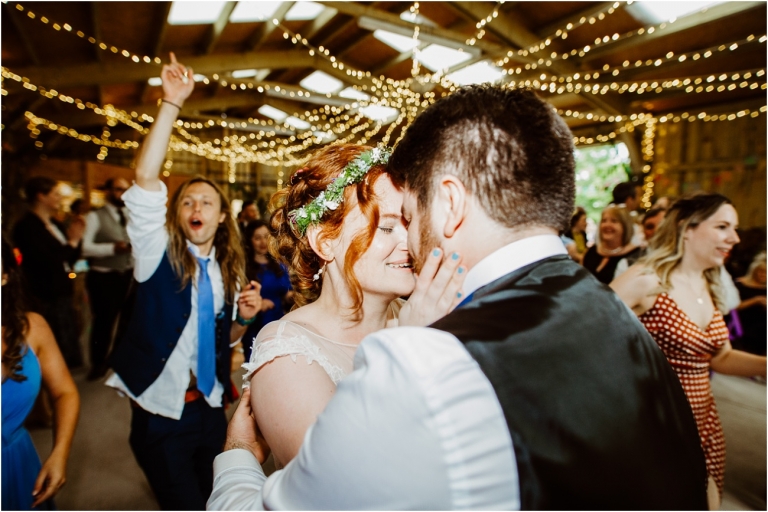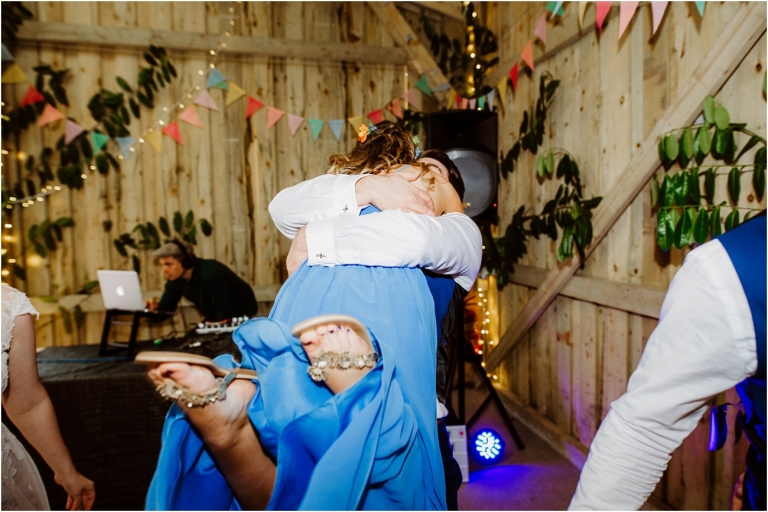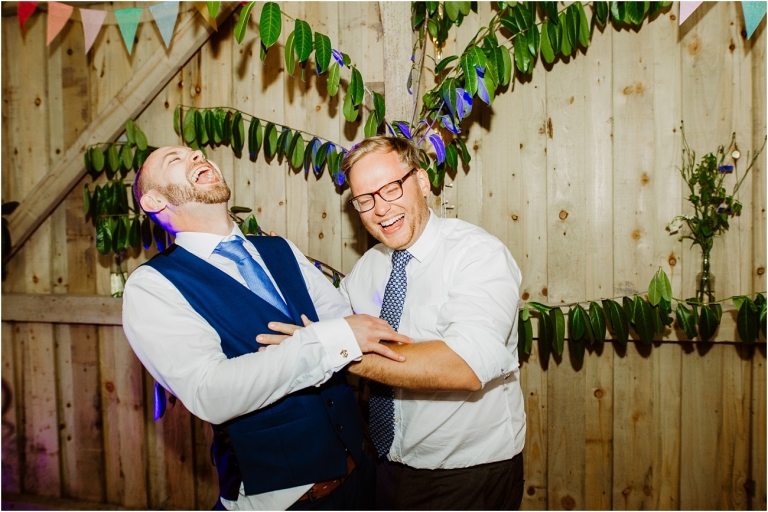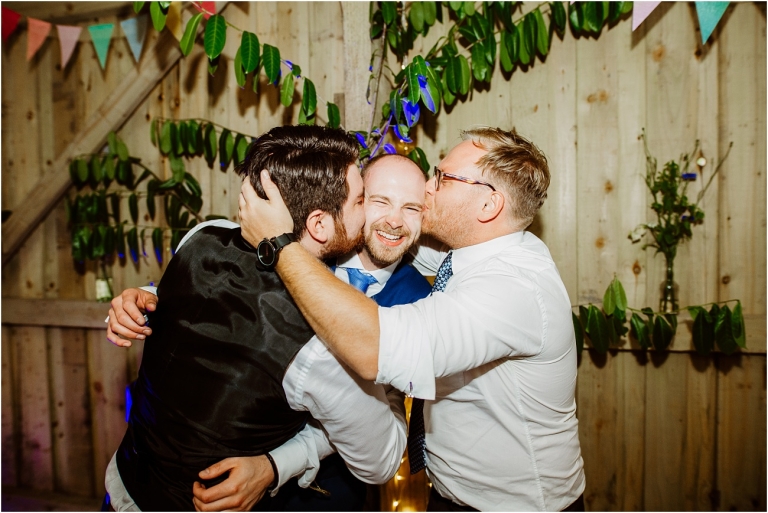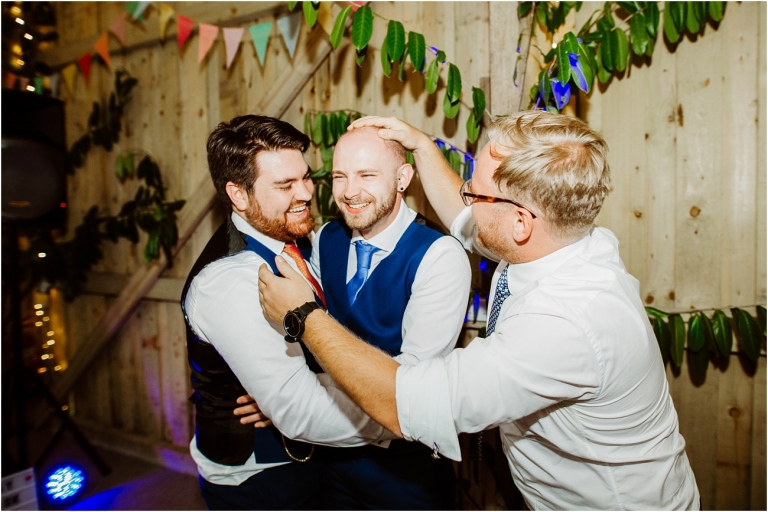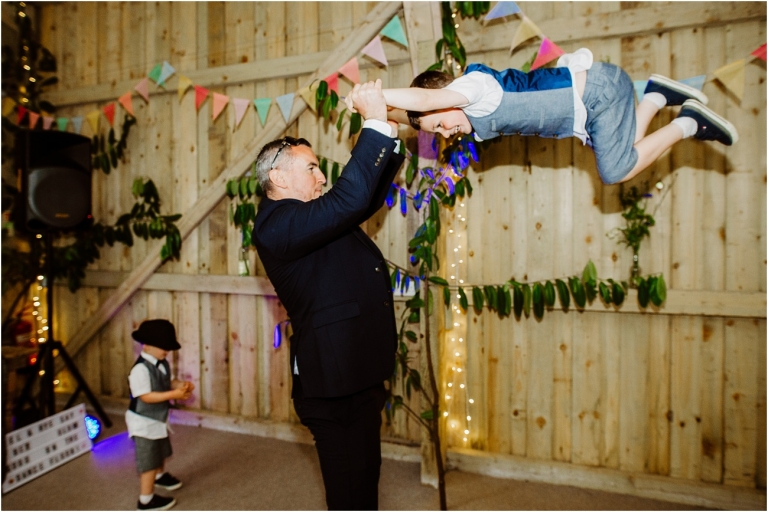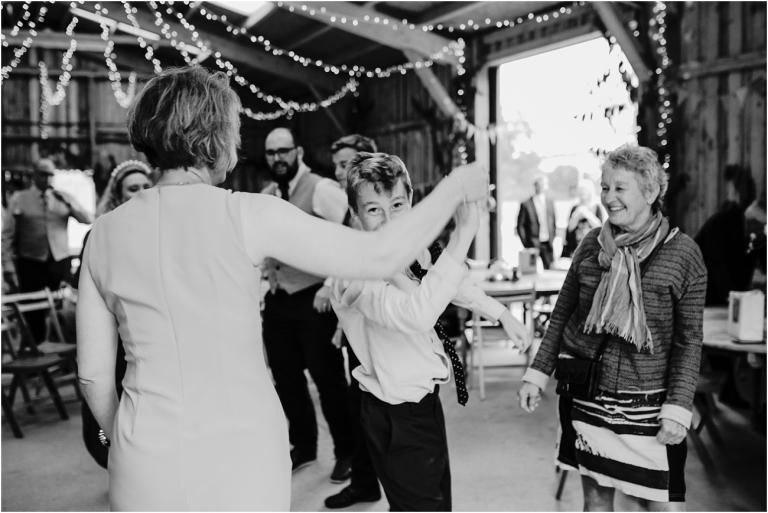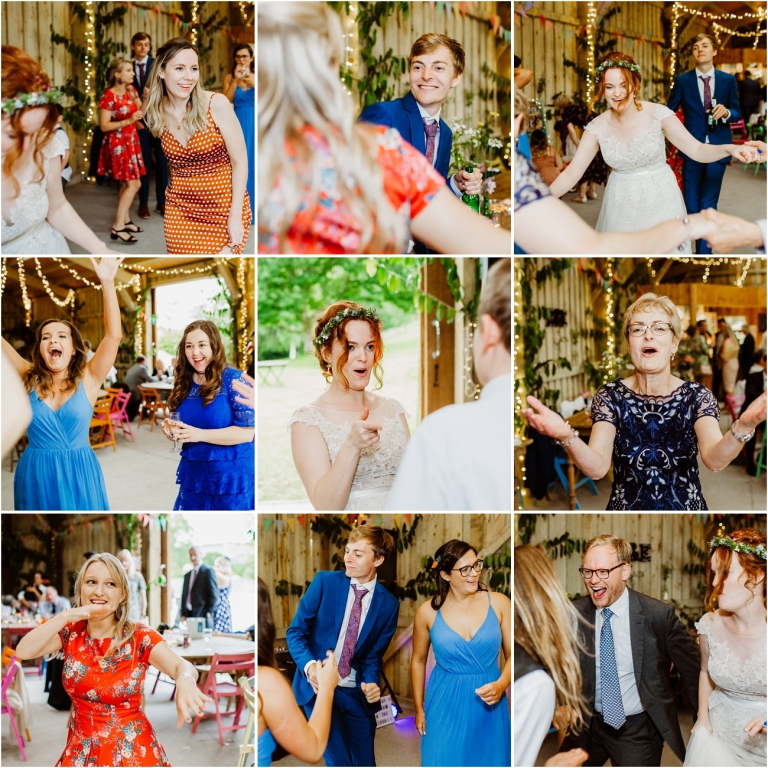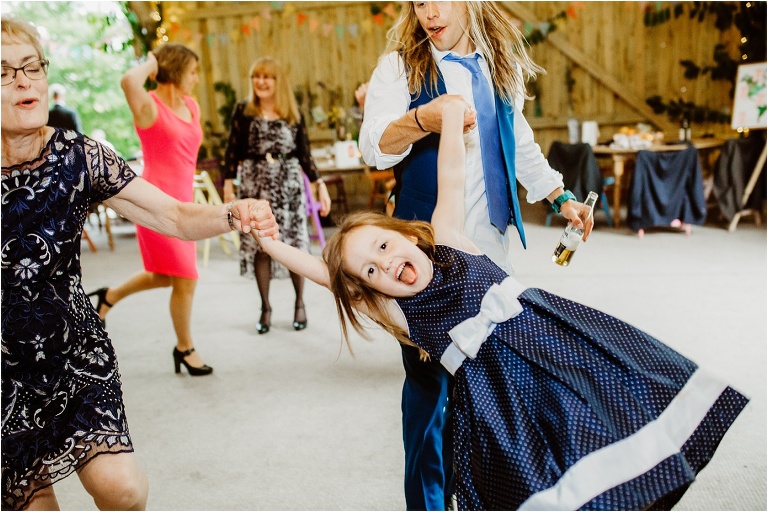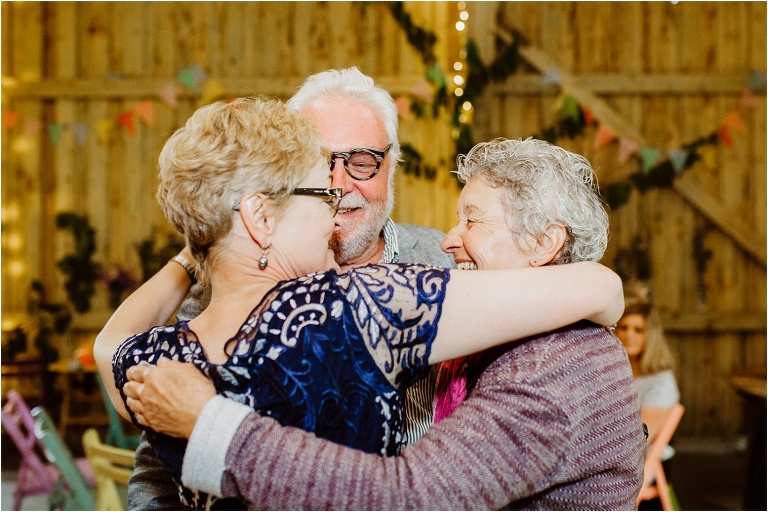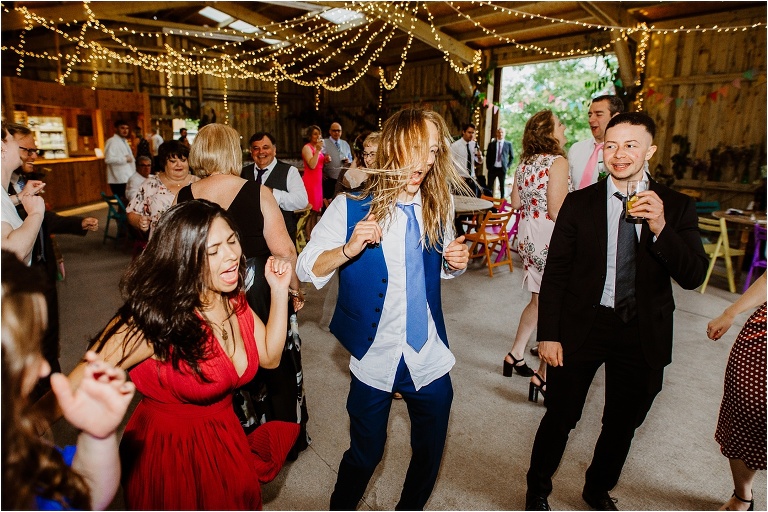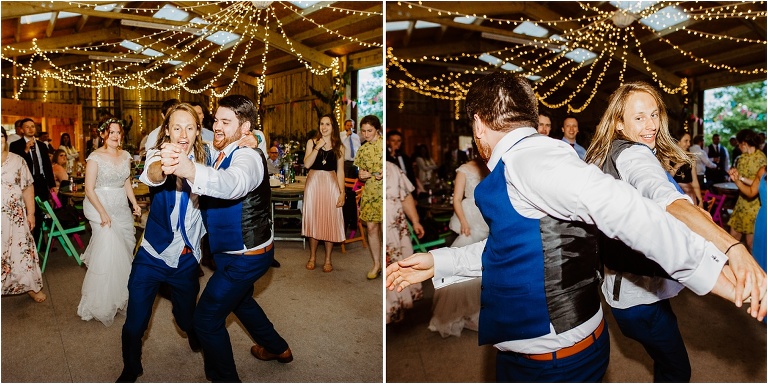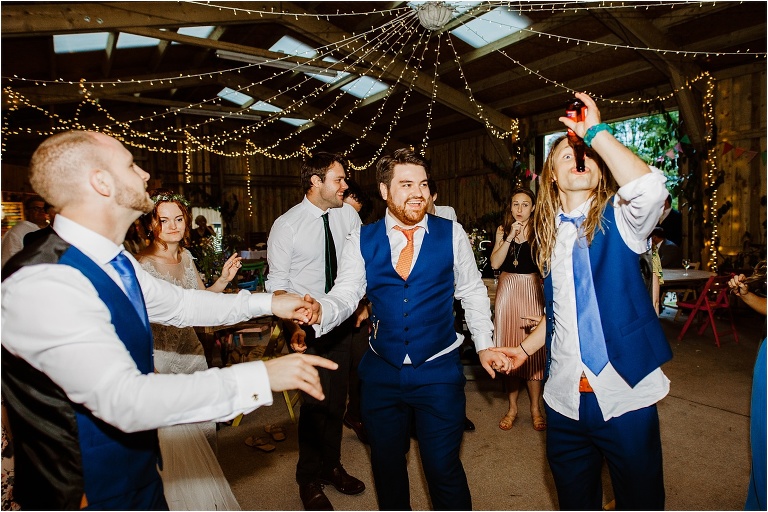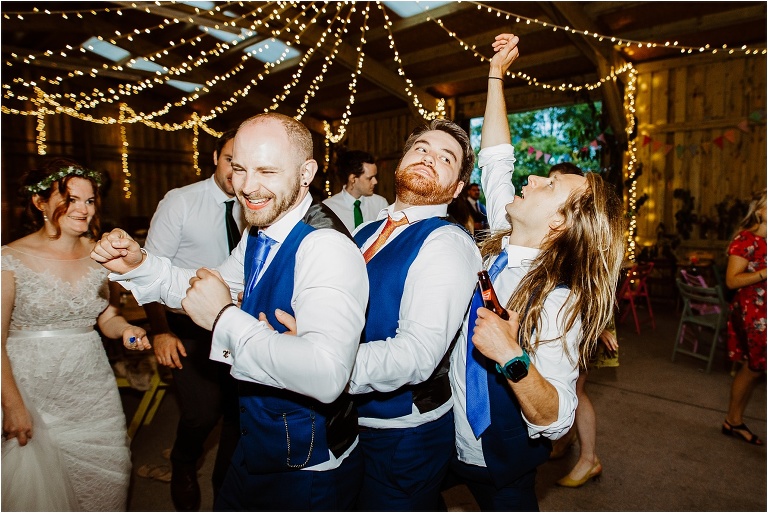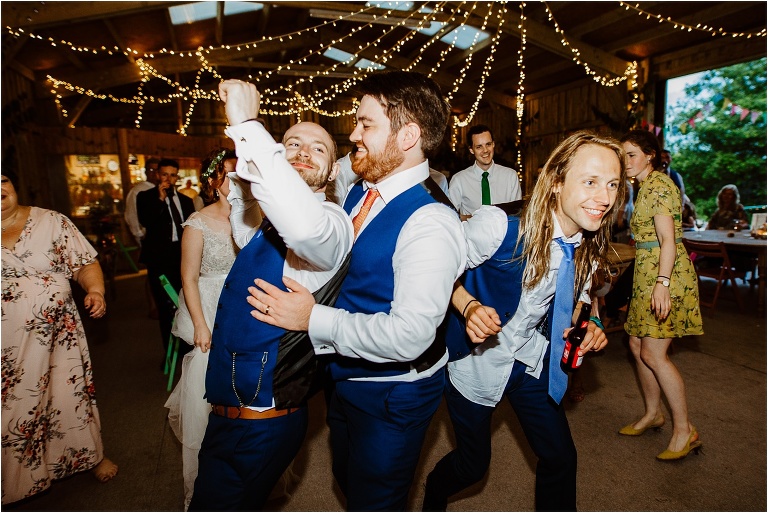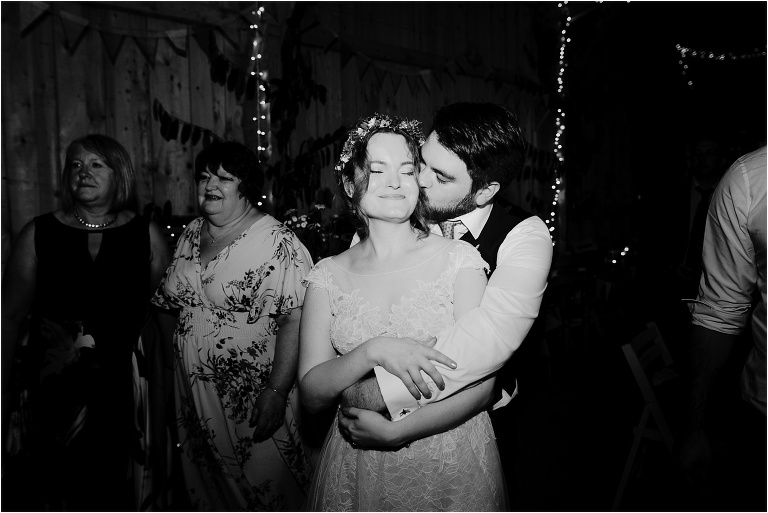 Thank you El and Ryan for choosing me as your photographer for your amazing wedding; it was incredible!
If you are looking for a wedding photographer in Devon or Cornwall, then please check out my portfolio or get in touch! As always, please feel free to share or leave a comment below.
Holly xx