This was my last full-day wedding of 2018. I had been eagerly looking forward to Abbie and Brock's wedding since I received their first email telling me about their plans! Most notably, they told me that there would be dodgems, and they also intended to do their first dance on the track. It sounded amazing and I couldn't wait to get photos of the dance and guests having fun in the cars!
The day was even better than I had hoped. The dodgems were indeed fantastic but there were so many personal touches to the day that made Abbie and Brock's wedding extra special. The decorations, table plan, lighting, flowers, cake and photo-booth were all painstakingly made and provided by Abbie, Brock, their family and their friends. This wedding was very true to them, with so many touches and decorations celebrating their mutual love of films, and it meant that the whole day felt very personal to this amazing couple.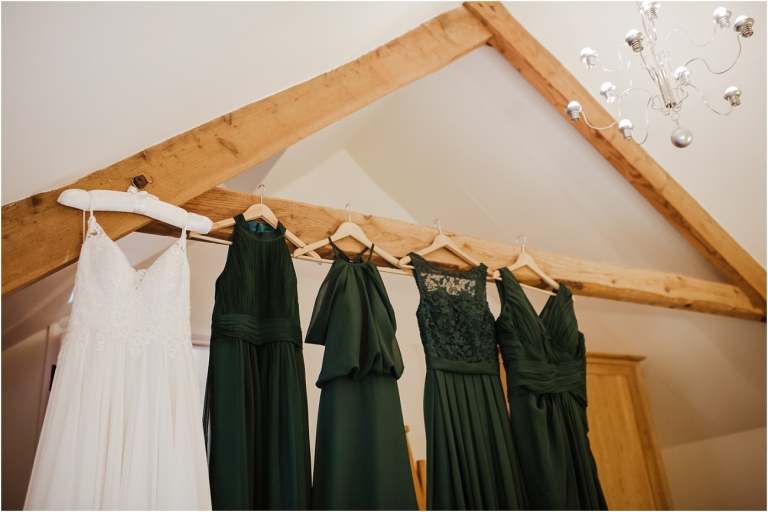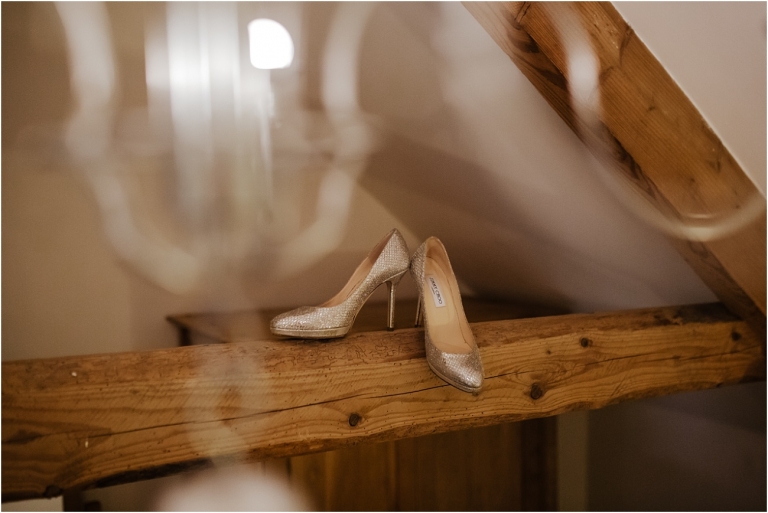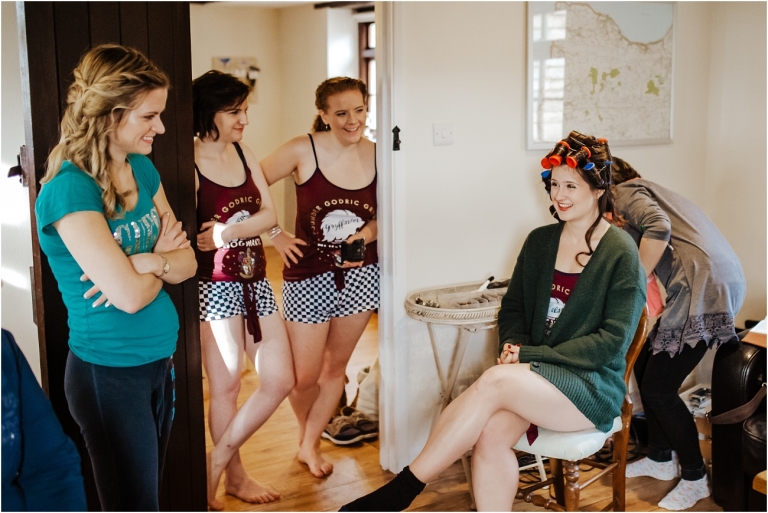 Abbie's hair was styled by Rebecca Wannell, who also did her makeup.

Abbie was the first person to buy her design of dress by Stella York , which meant that they named the dress "Abbie" after her! She bought it from Love Bridal in Crystal Palace.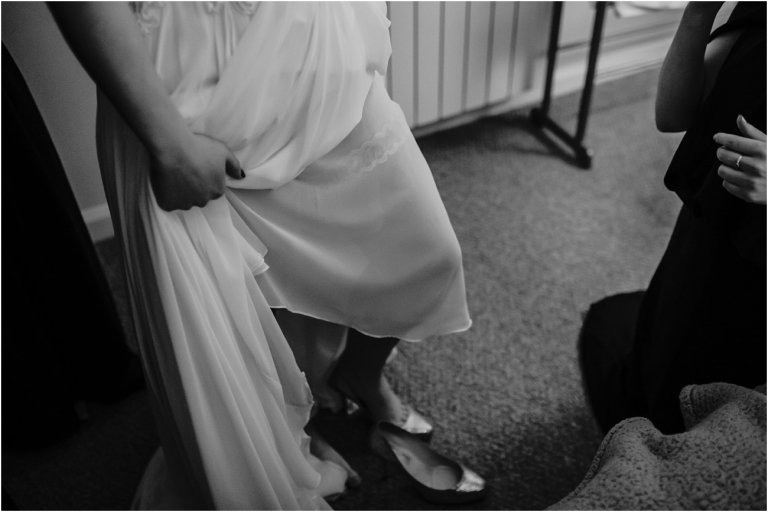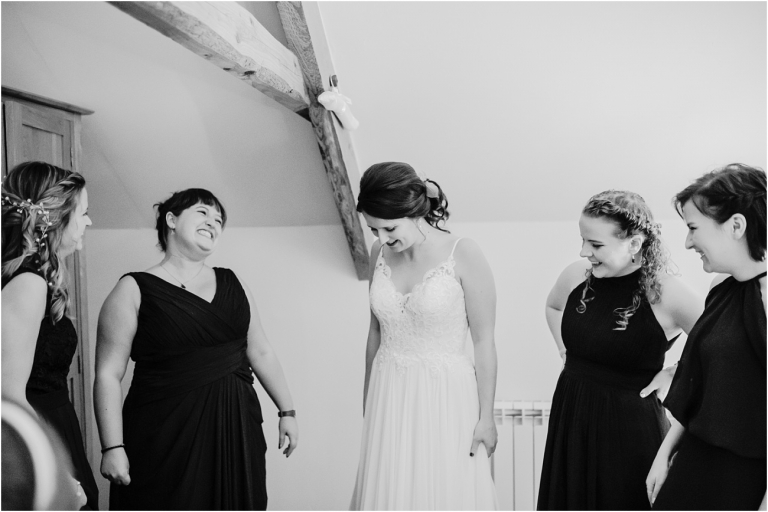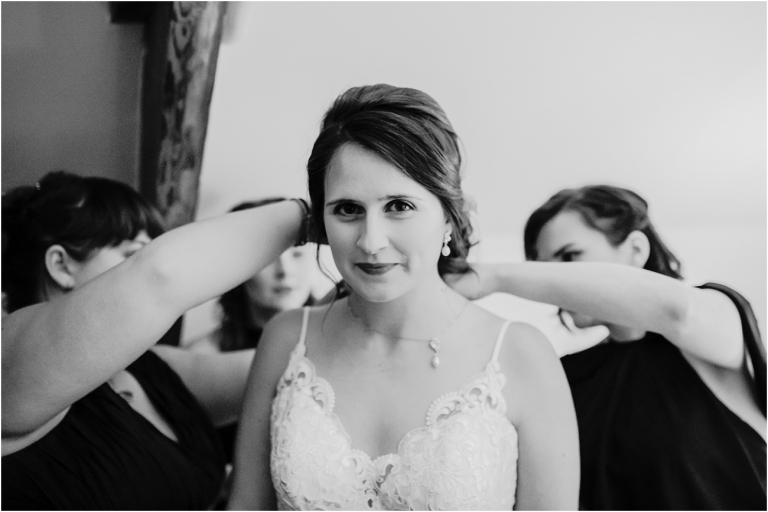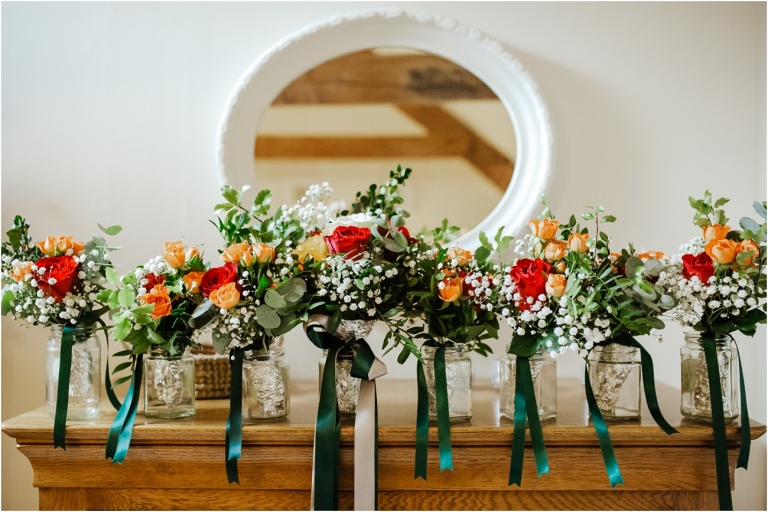 Brock's mum Amanda provided the flowers for their wedding. She picked them from her own garden but she also makes and provided her own felt flowers for the buttonholes! These were put together by Amanda, with the help of Abbie and her bridesmaids.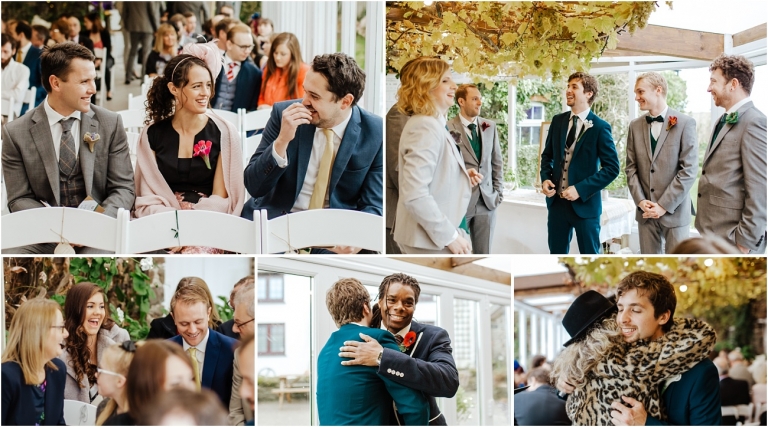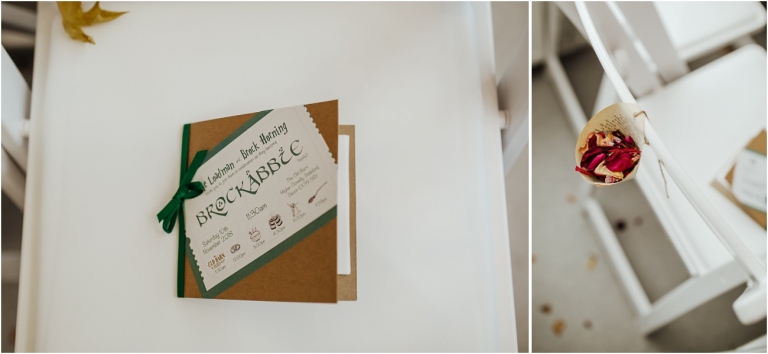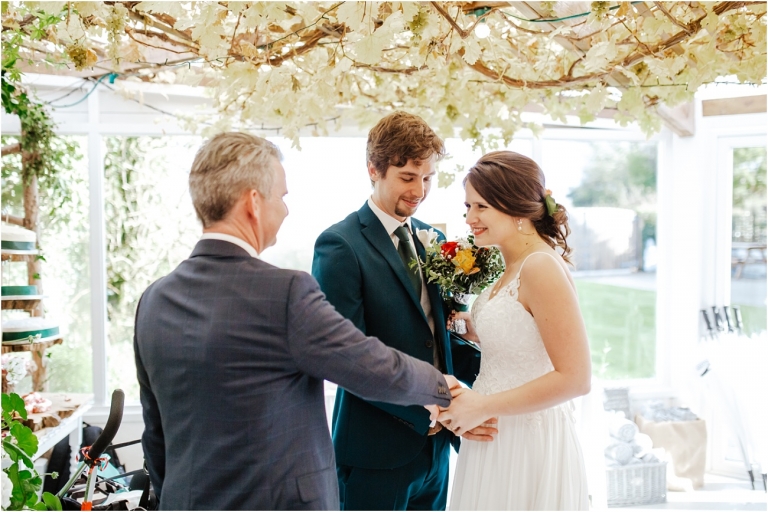 Abbie's dad gave her away at the bottom of the aisle so she and Brock could walk down together, to music from Lord of the Rings!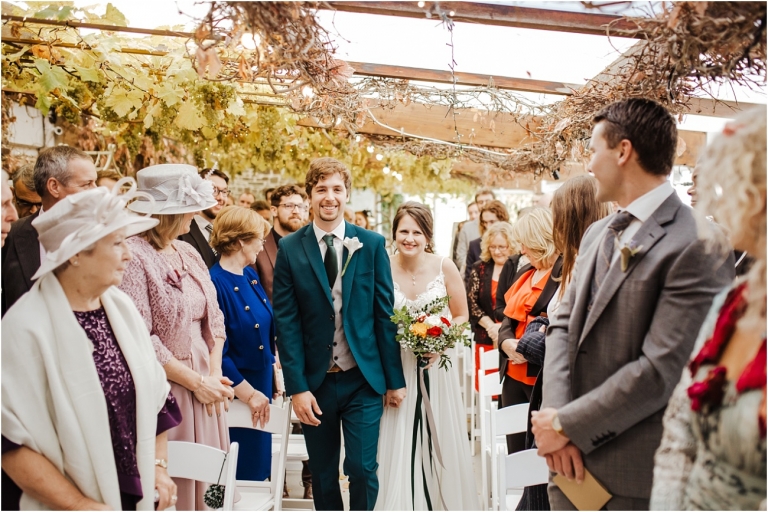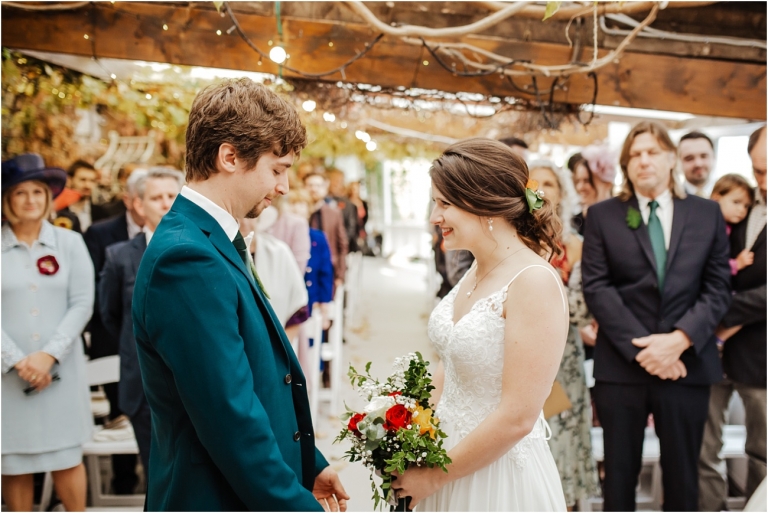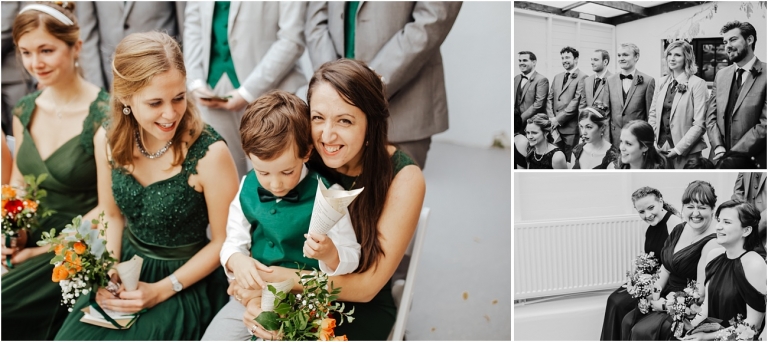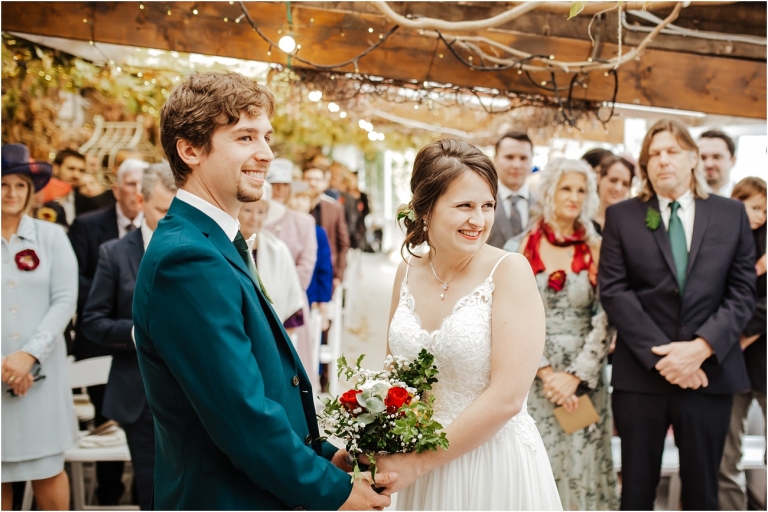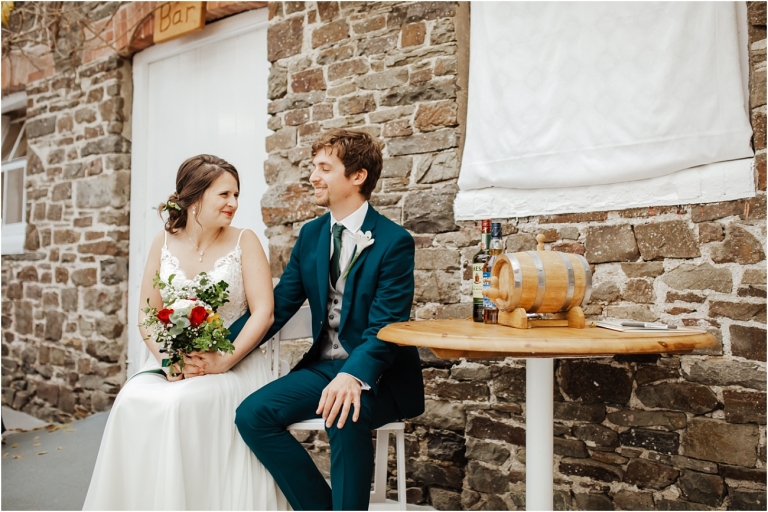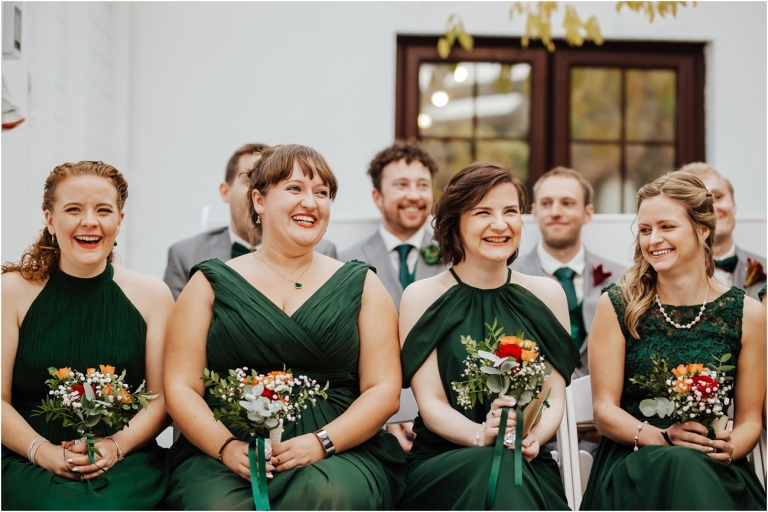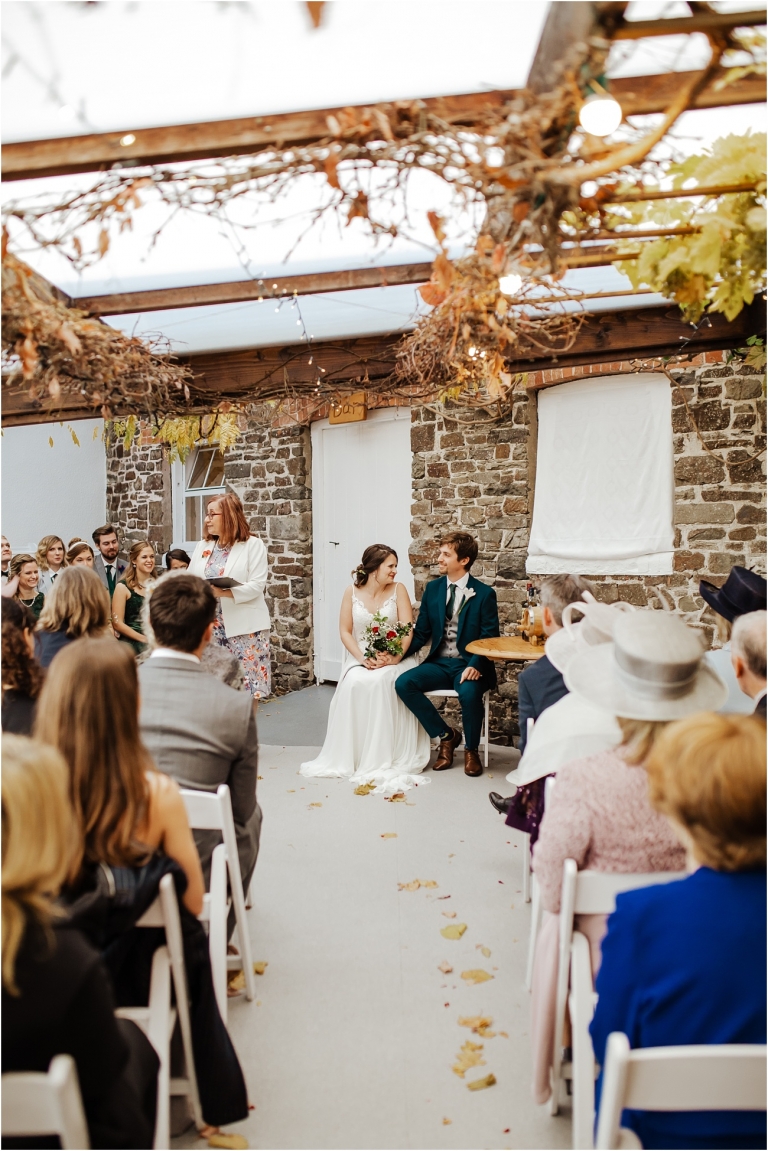 Abbie and Brock chose a humanist ceremony for their wedding and it was officiated by celebrant Angie of One Love Ceremonies. Angie helped to make the ceremony incredibly unique to them, full of humour, love and… drams of whiskey!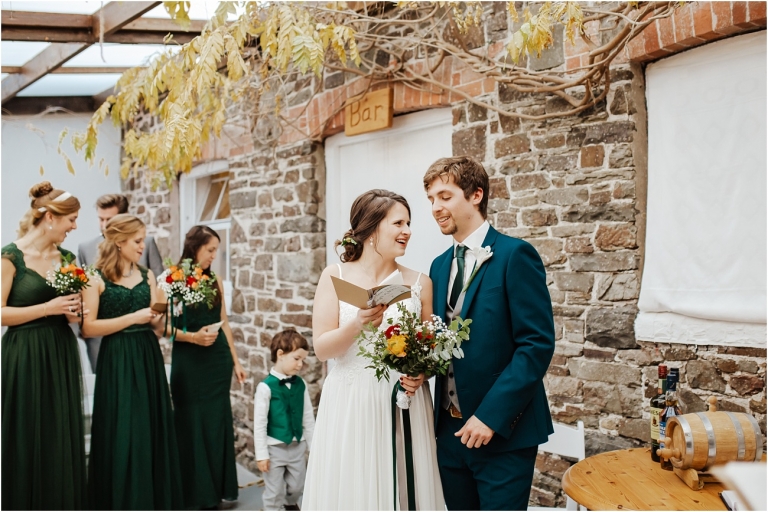 In non-church ceremonies, I always miss the singing! I was delighted that Abbie and Brock included singing in their ceremony by having everyone sing songs by The Monkees and The Beach Boys, accompanied by their friend on guitar. It was awesome!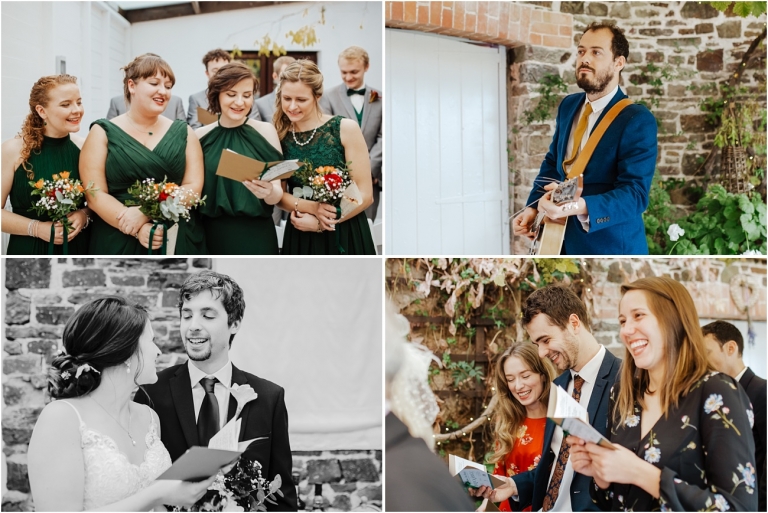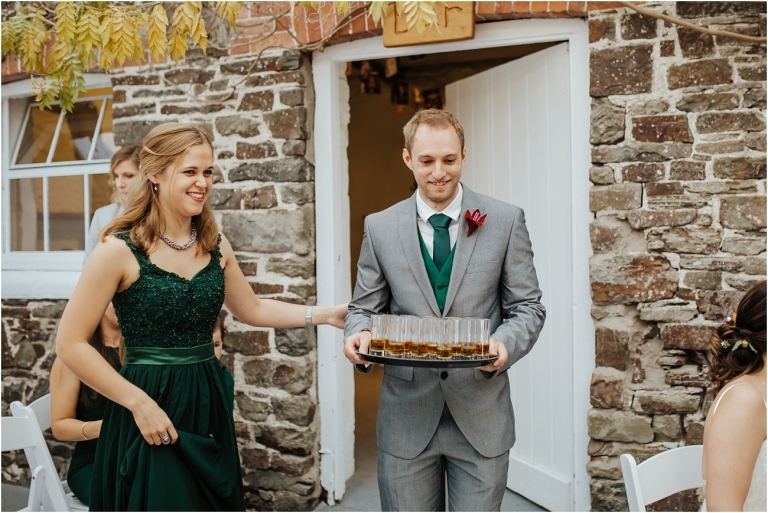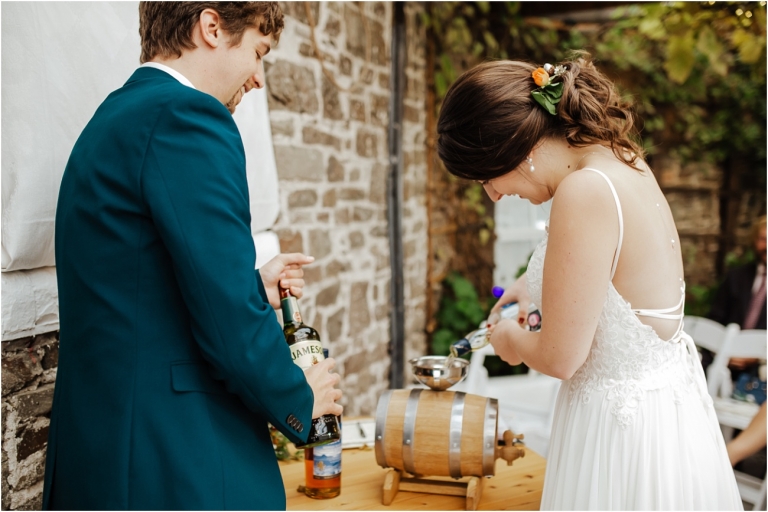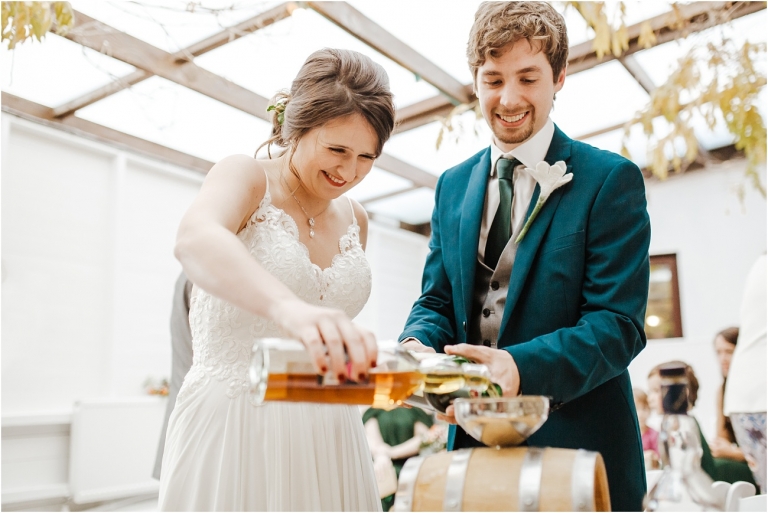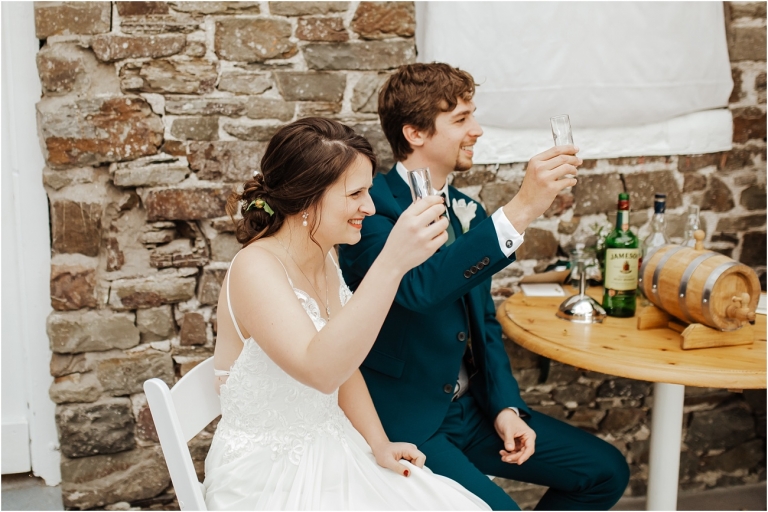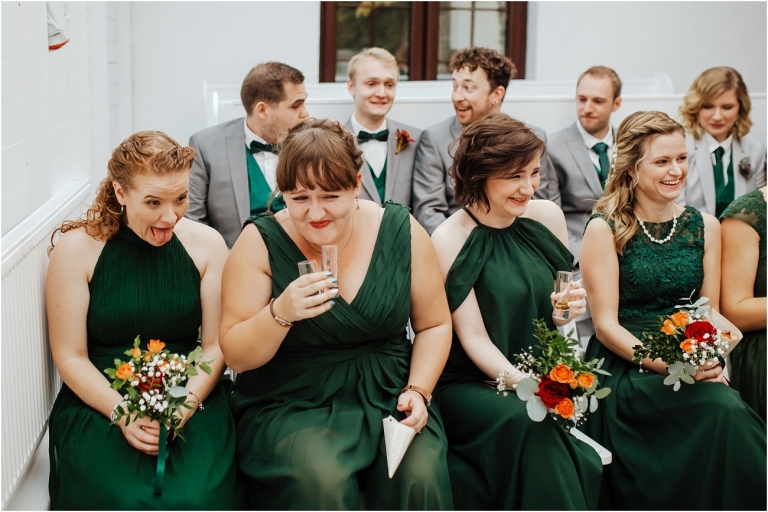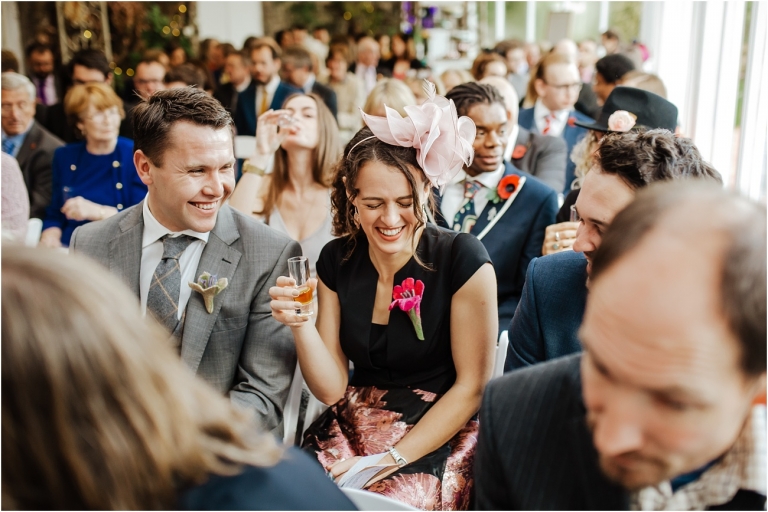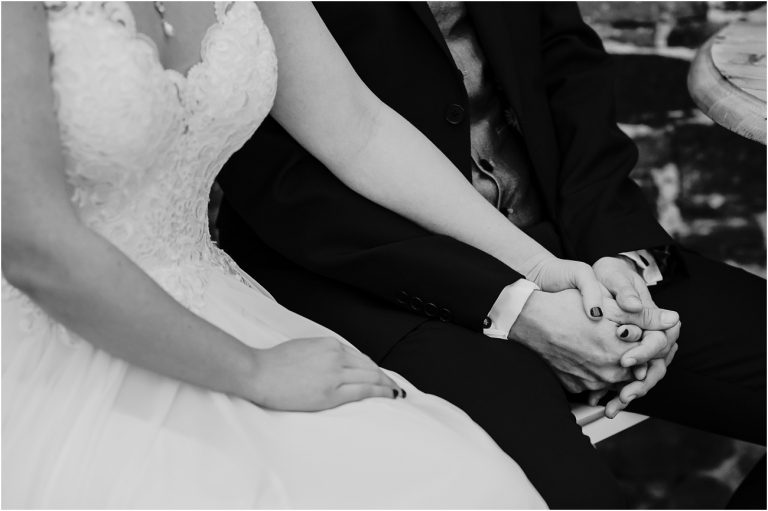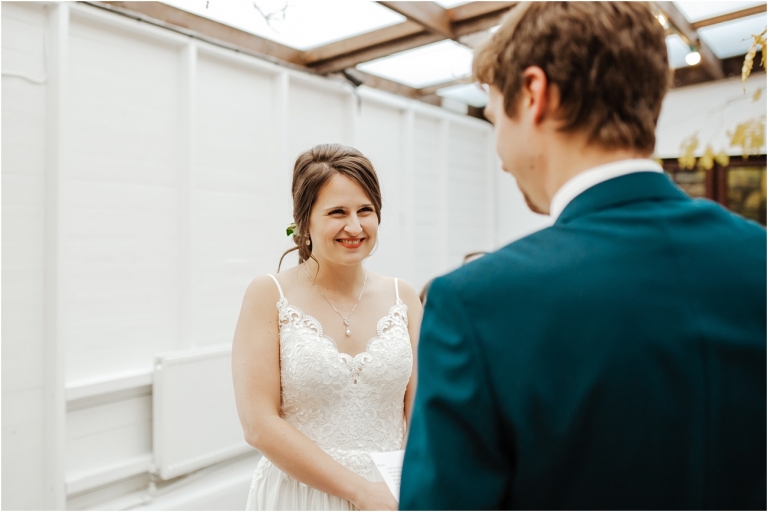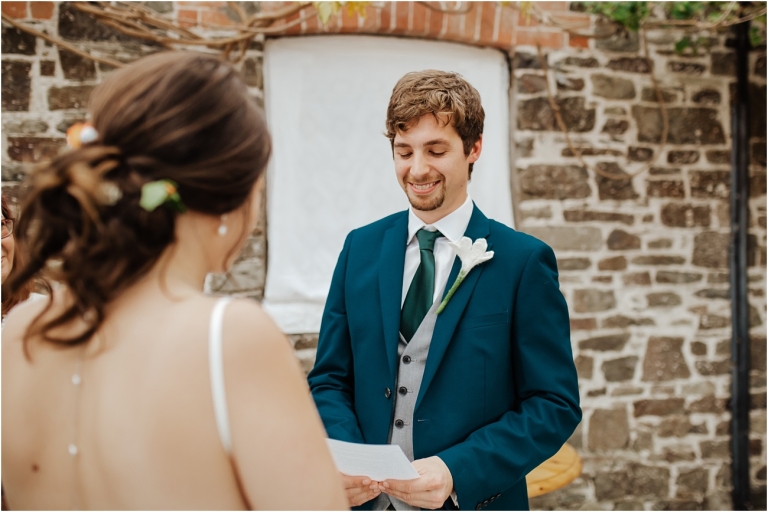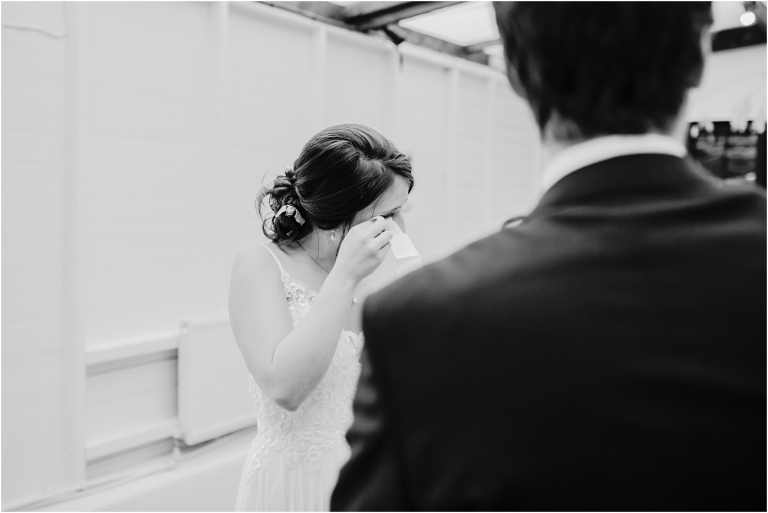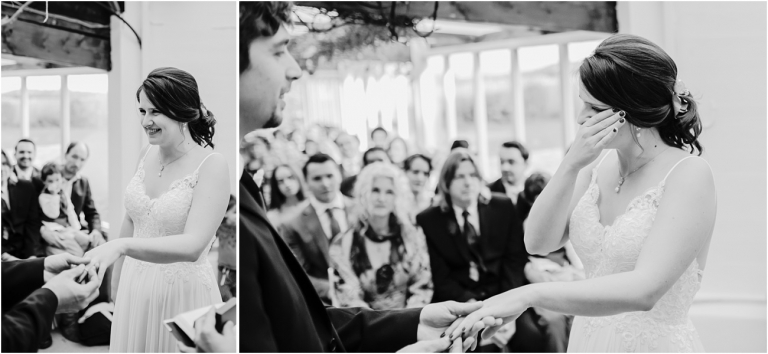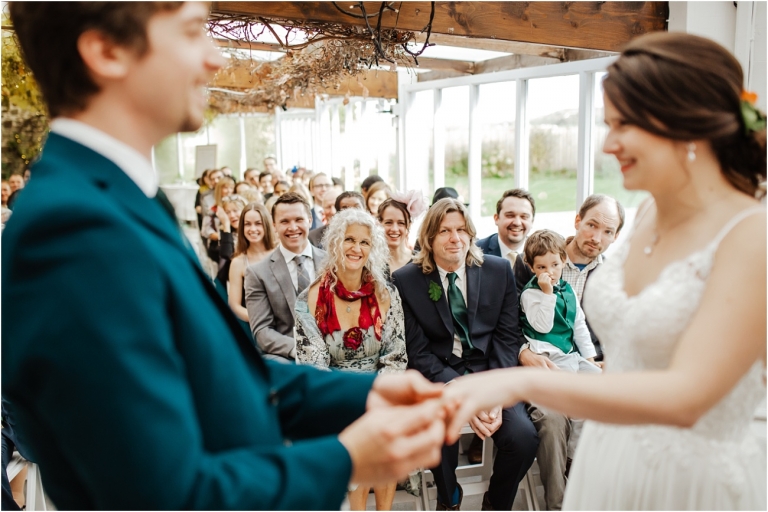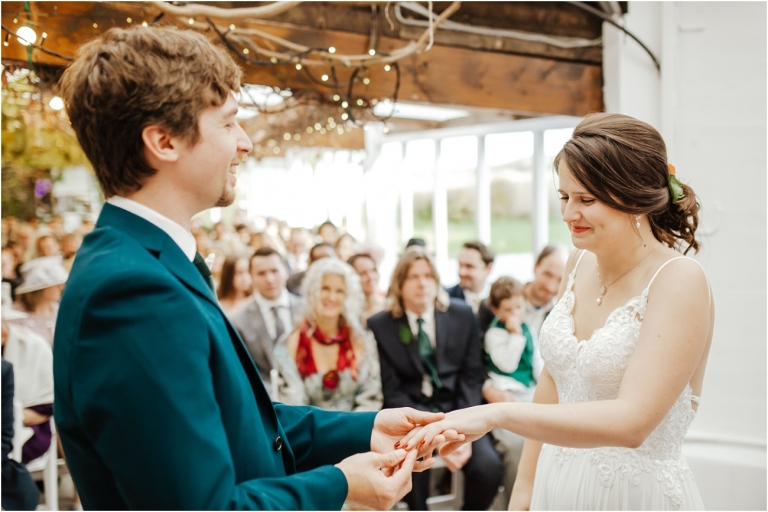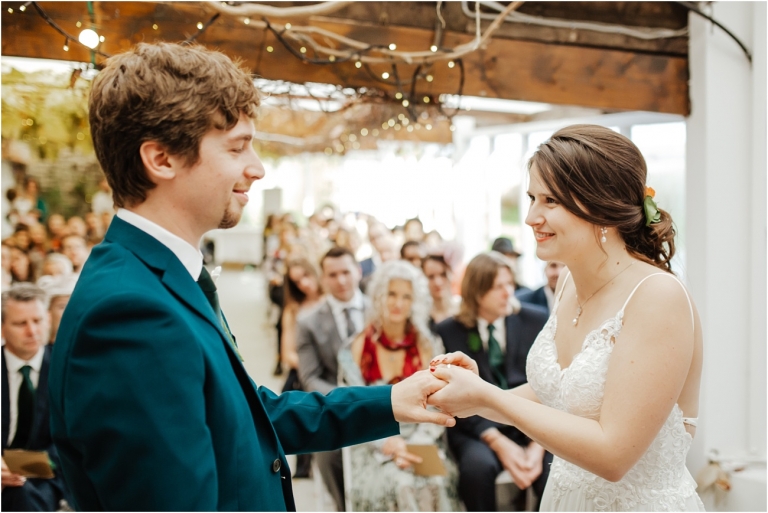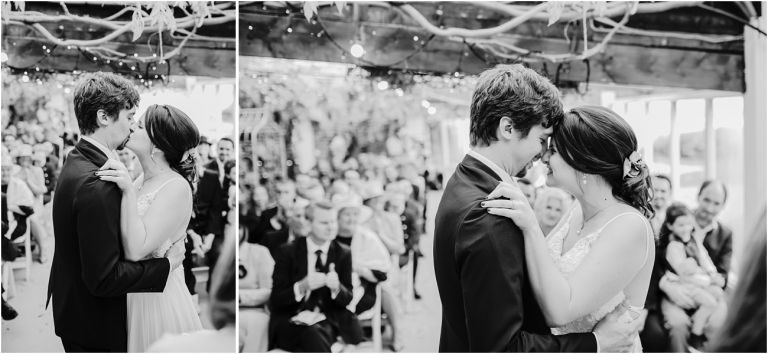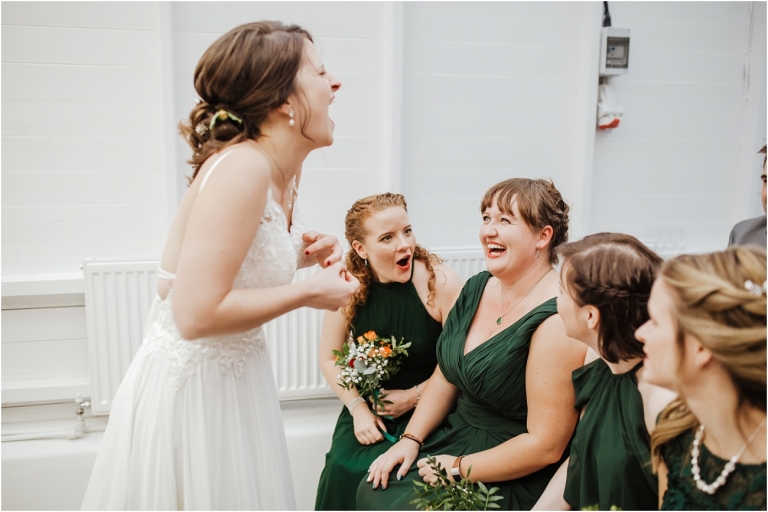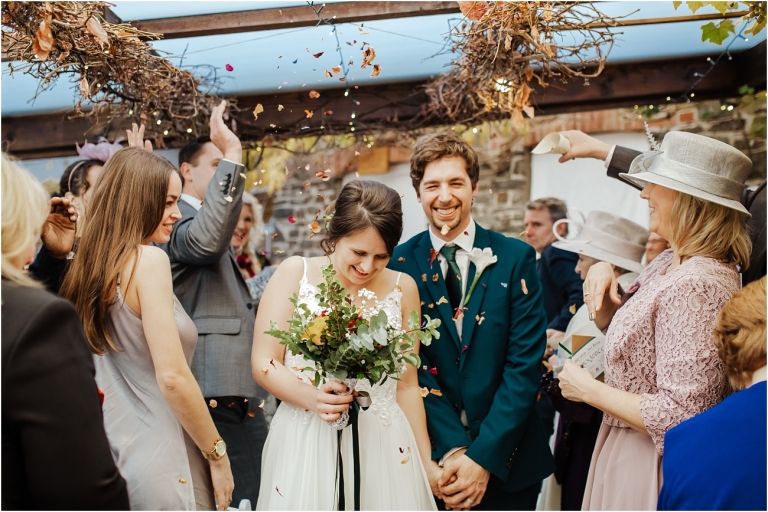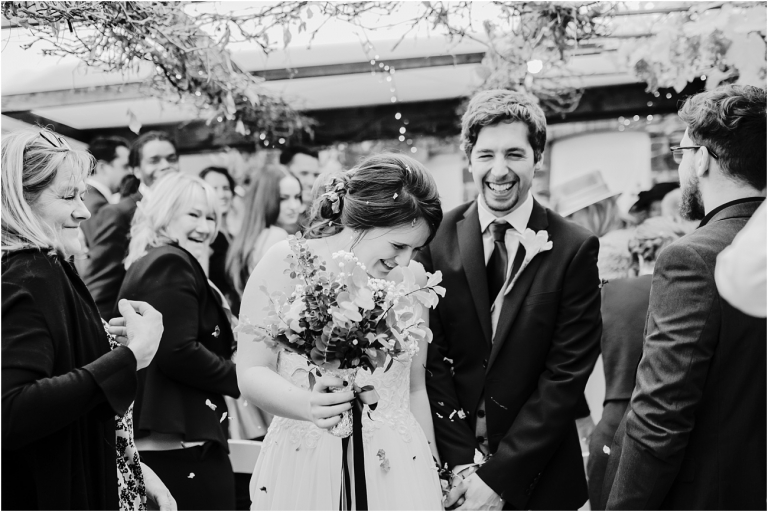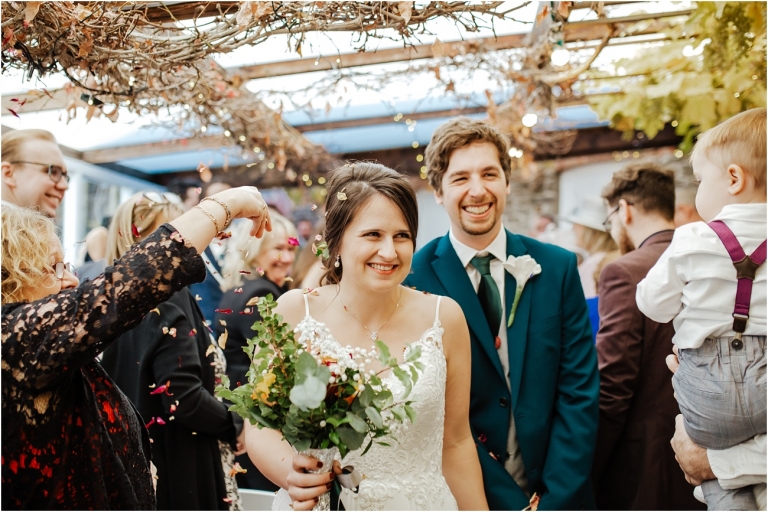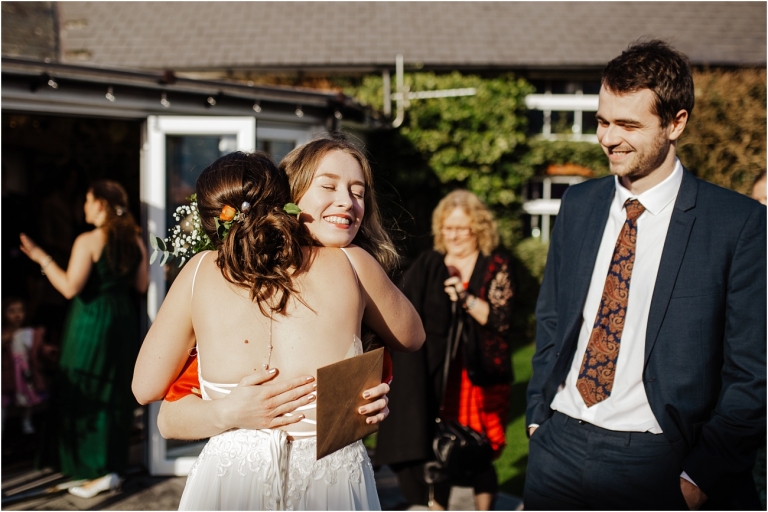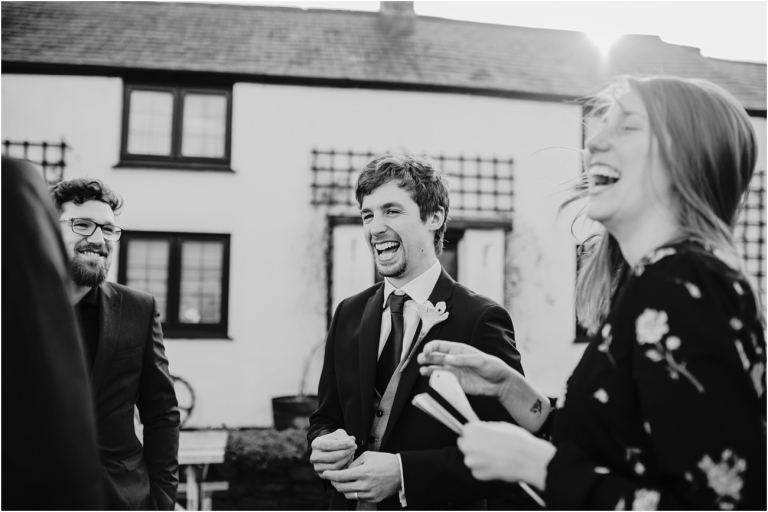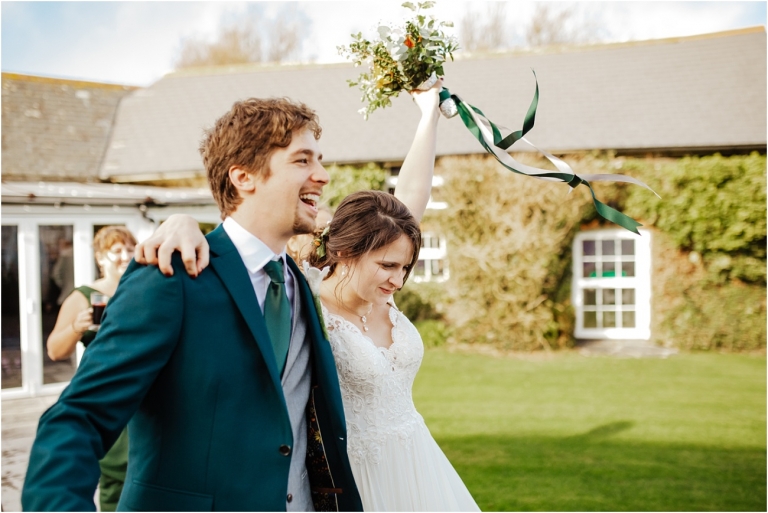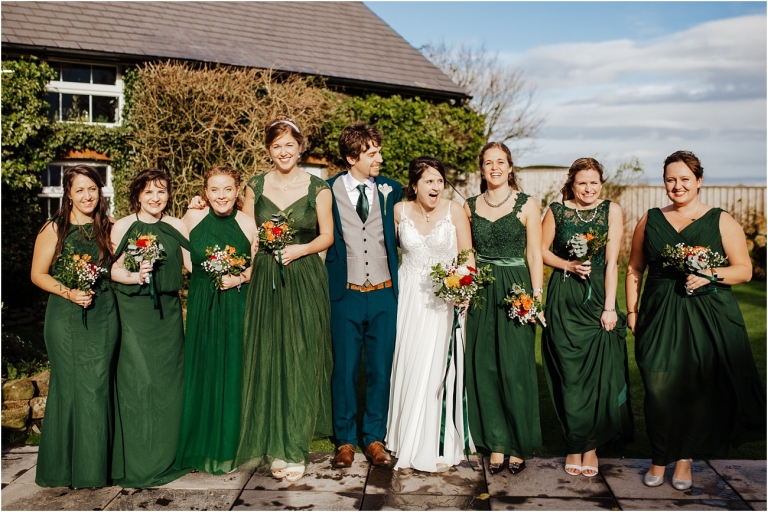 The bridesmaids' dresses were bought from Mix Bridal, which allowed for different sizes and designs to fit the wintry colour scheme.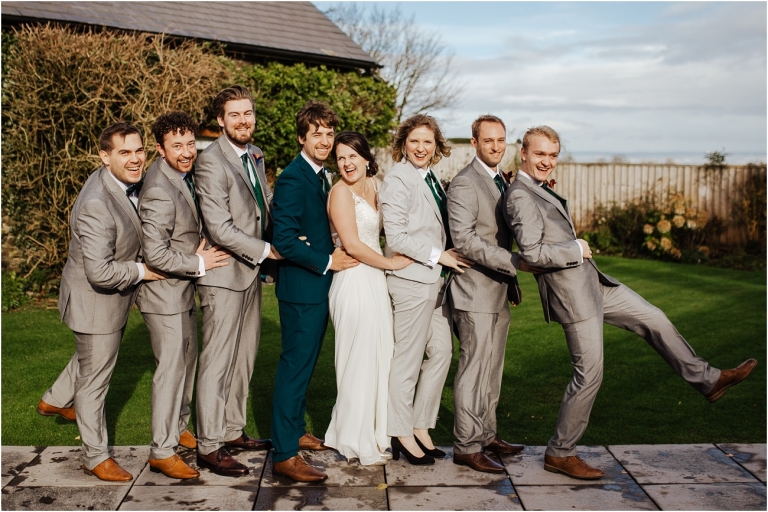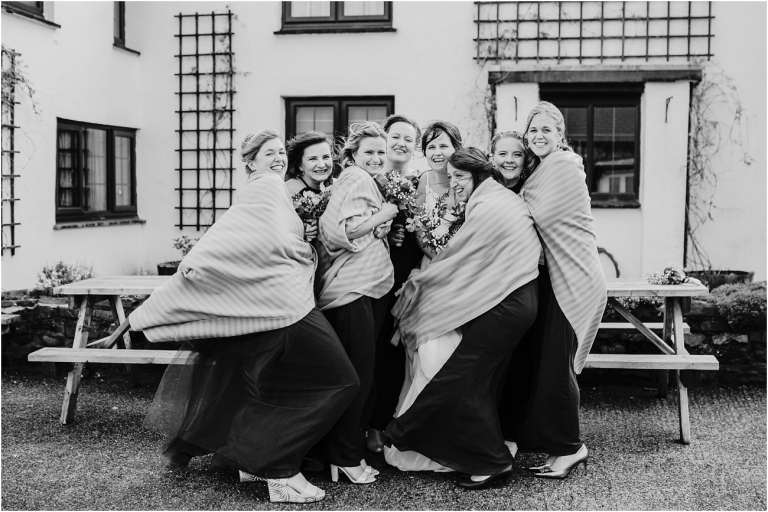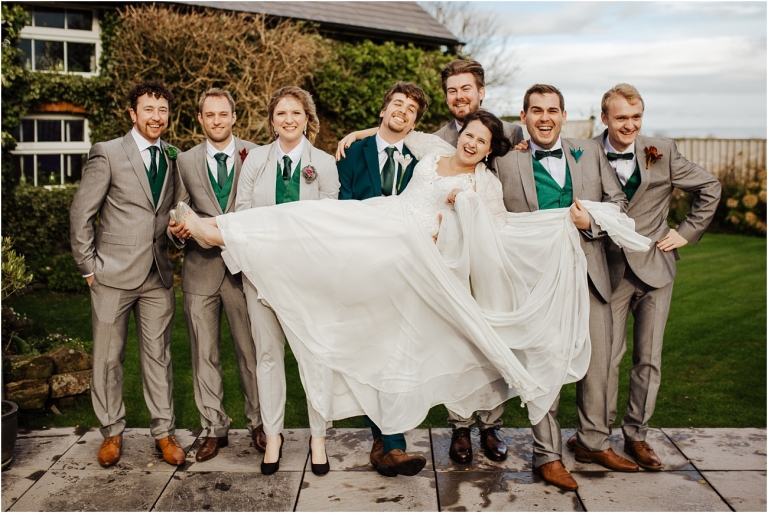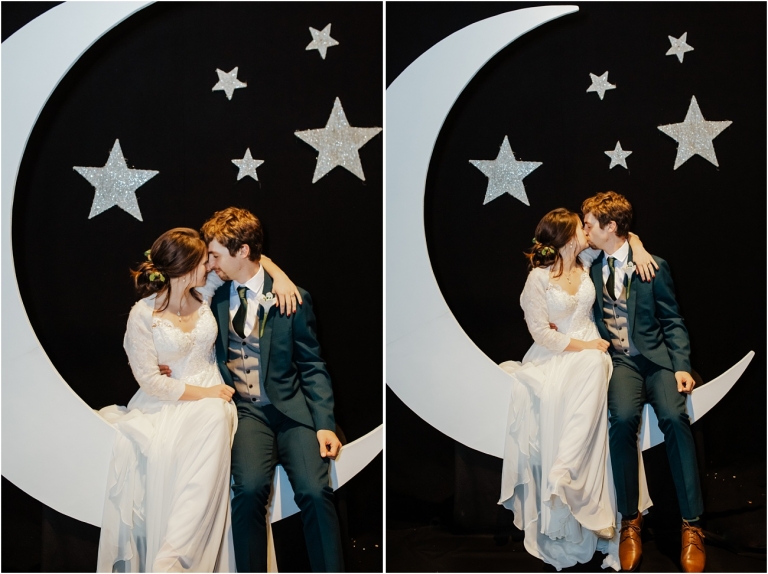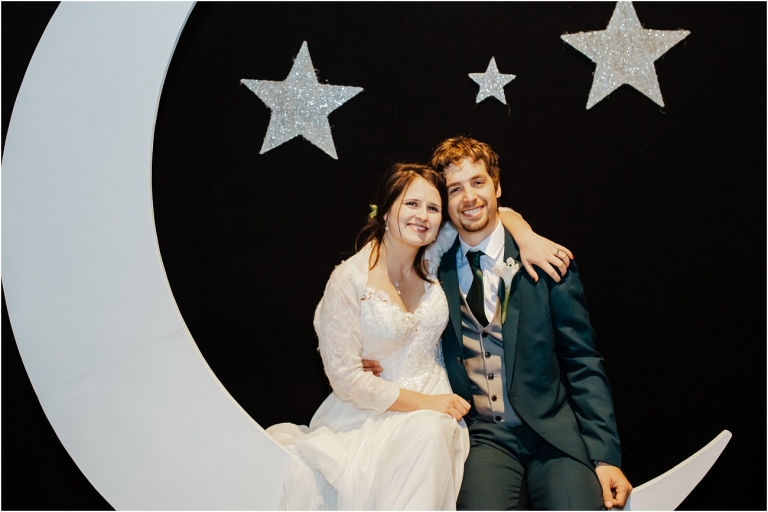 The Moon photobooth was designed and made by Brock, his Dad, and a groomsmen!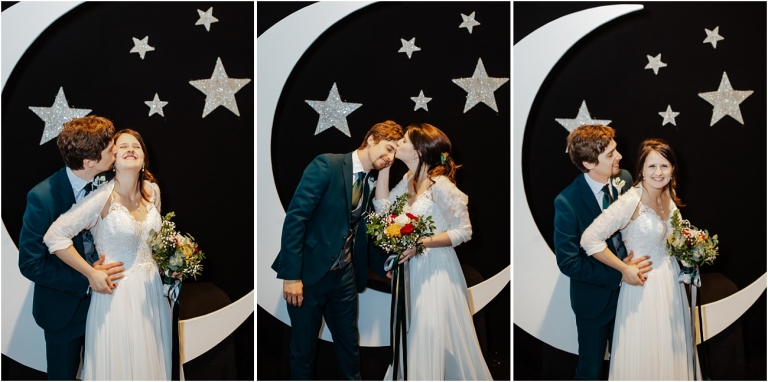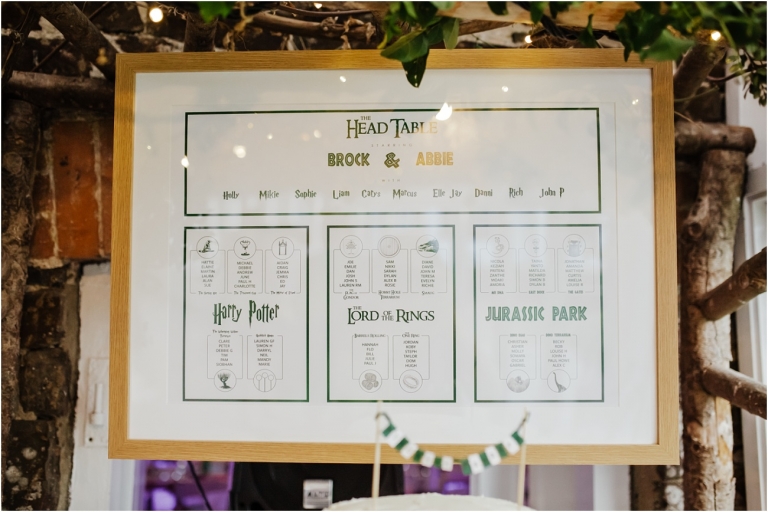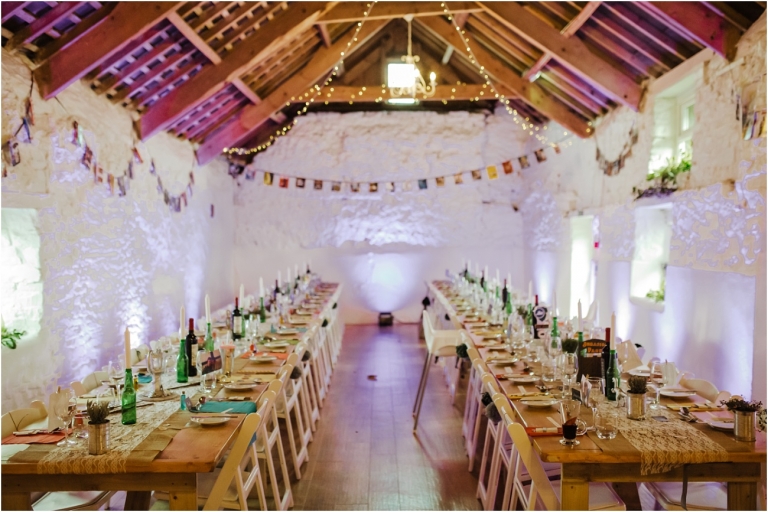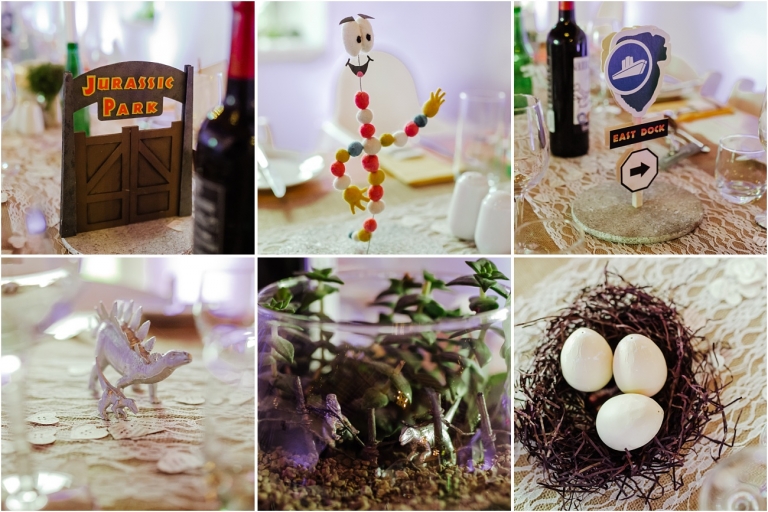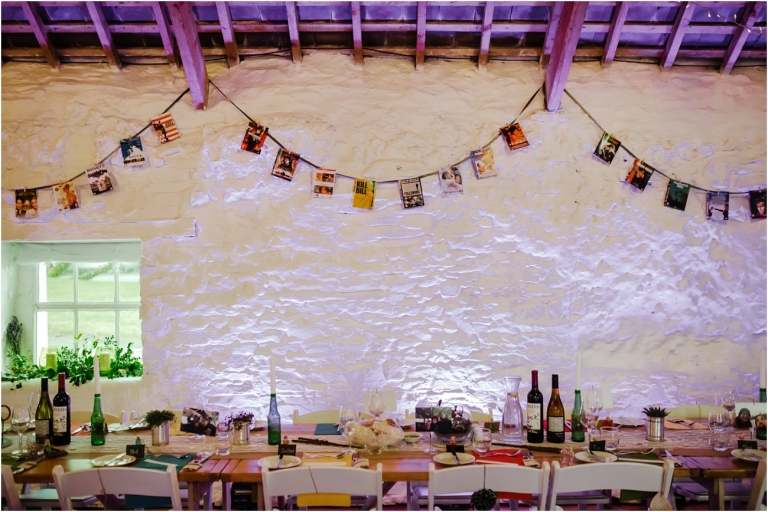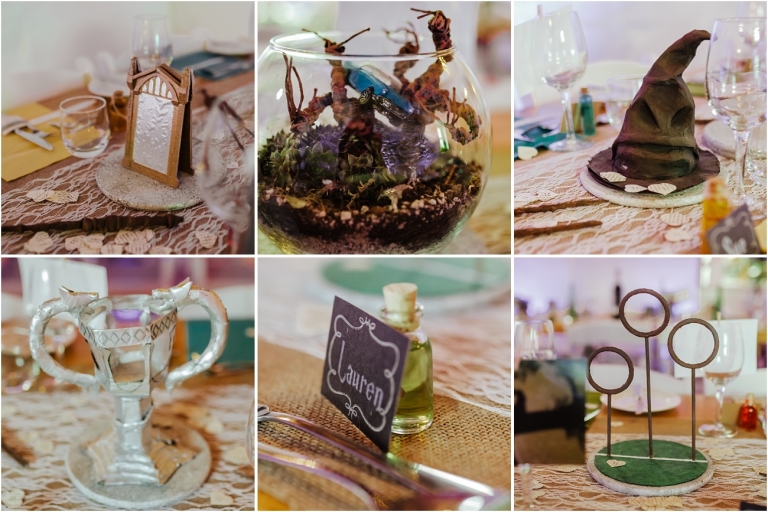 These decorations are just brilliant and they are a testament to the creativity behind this amazing wedding.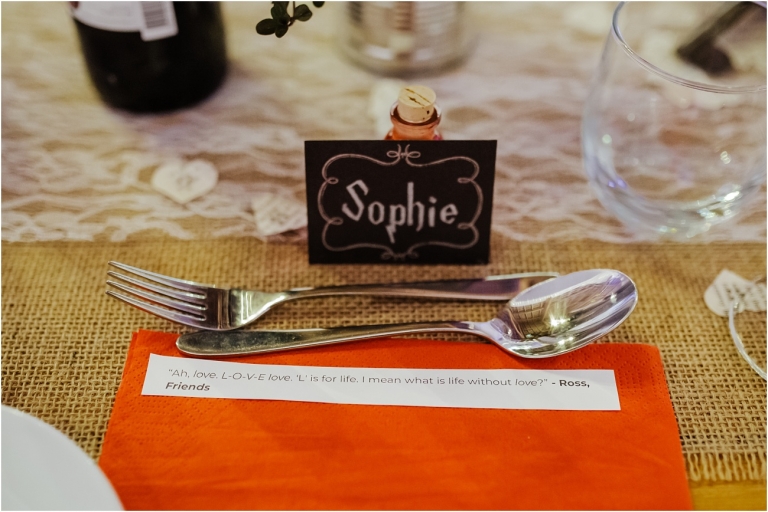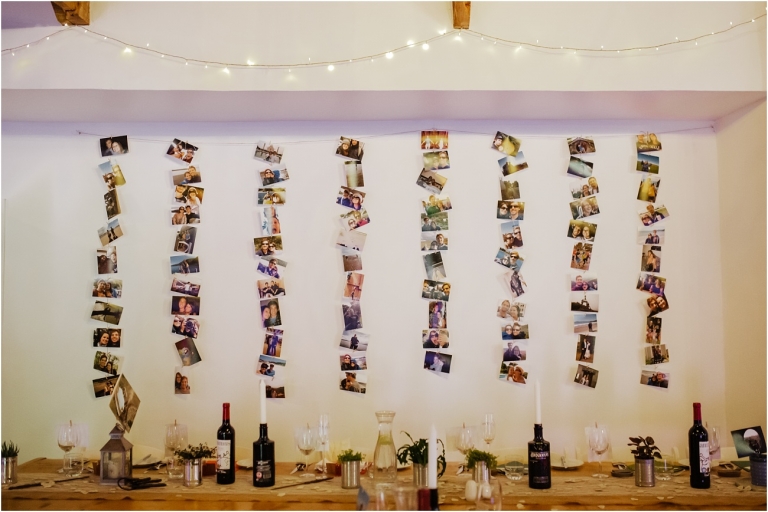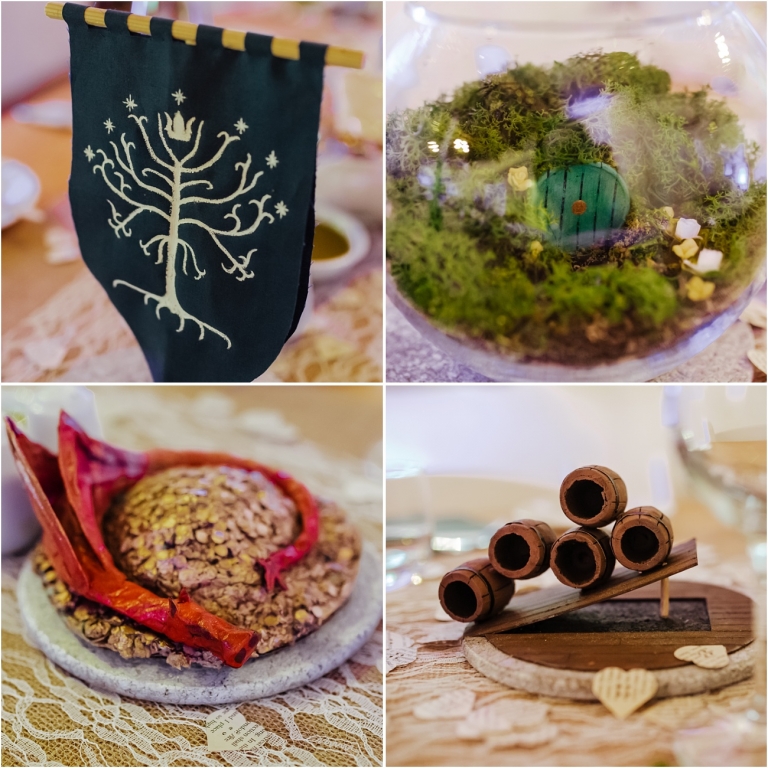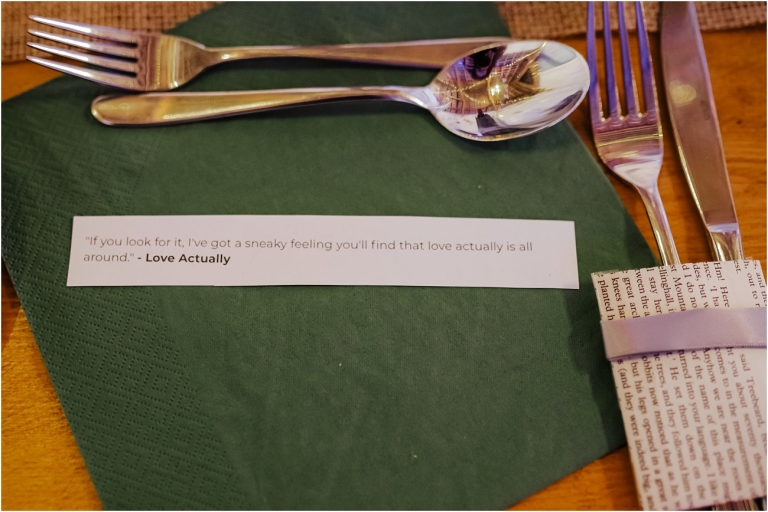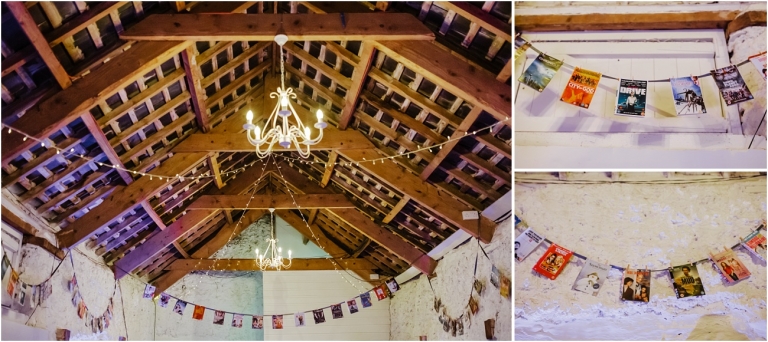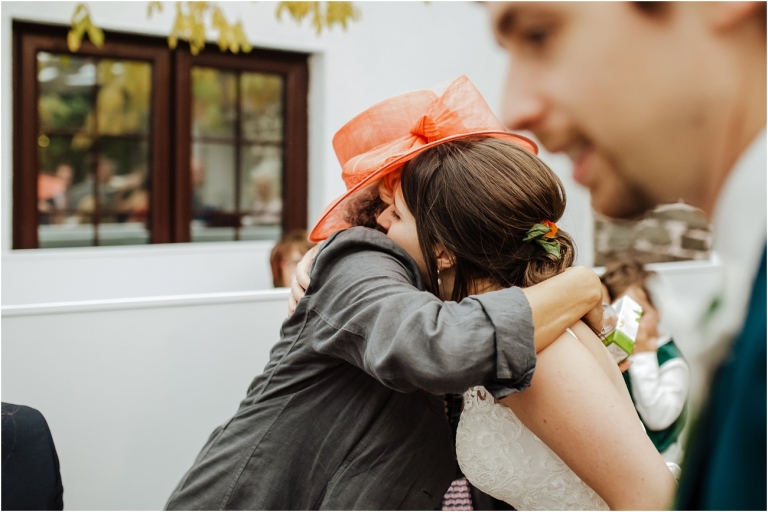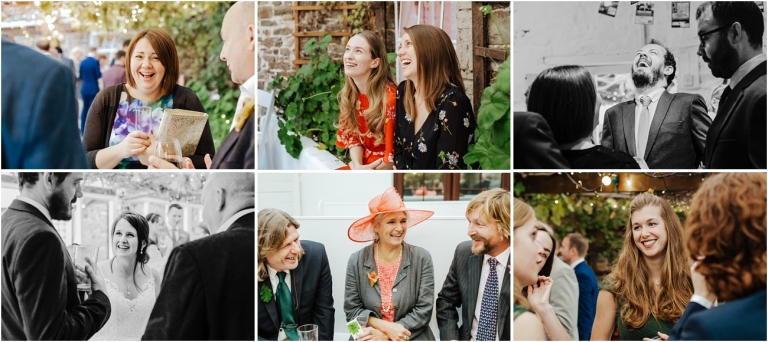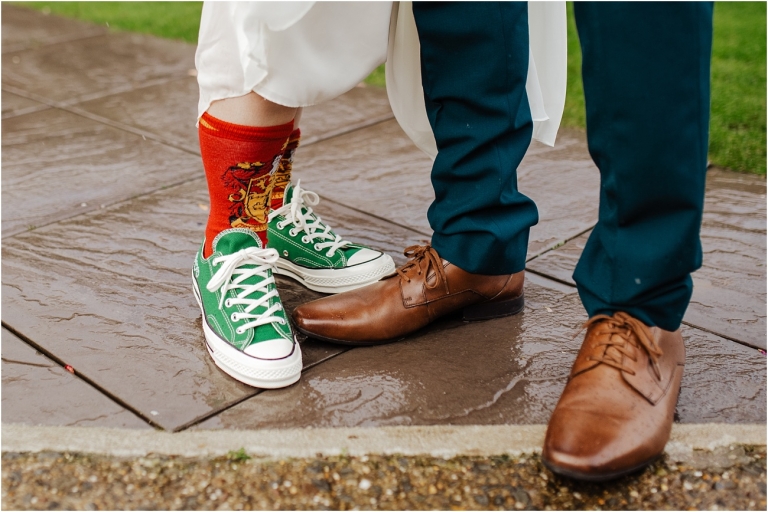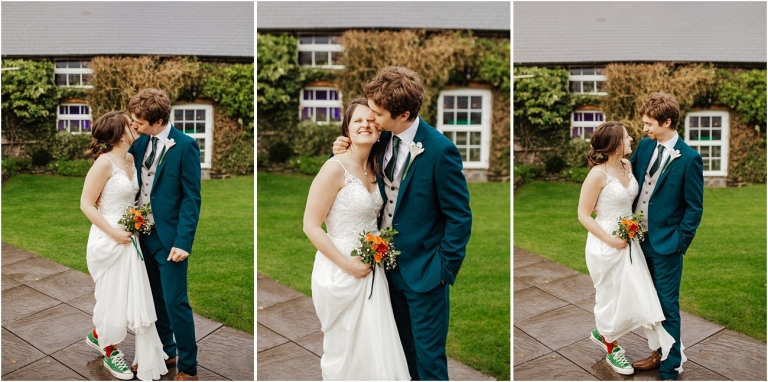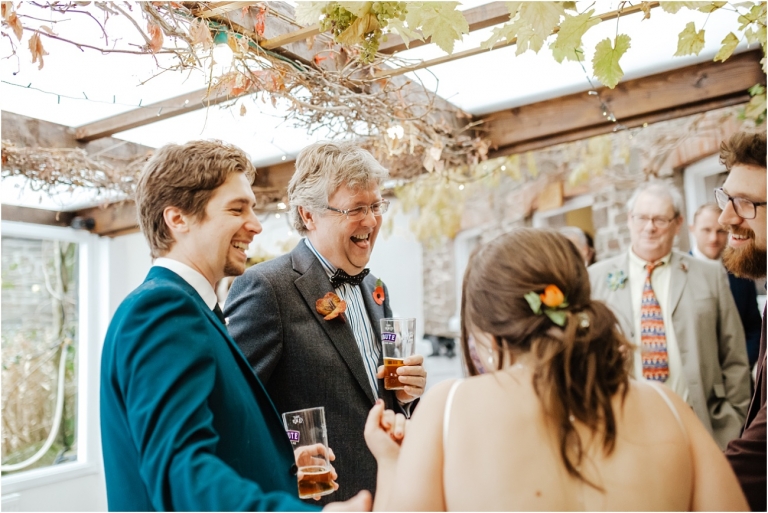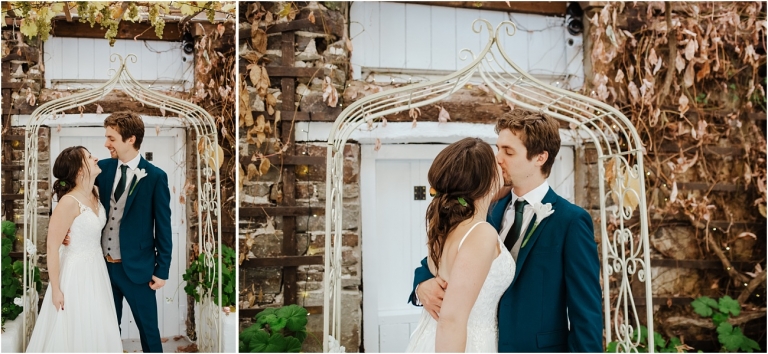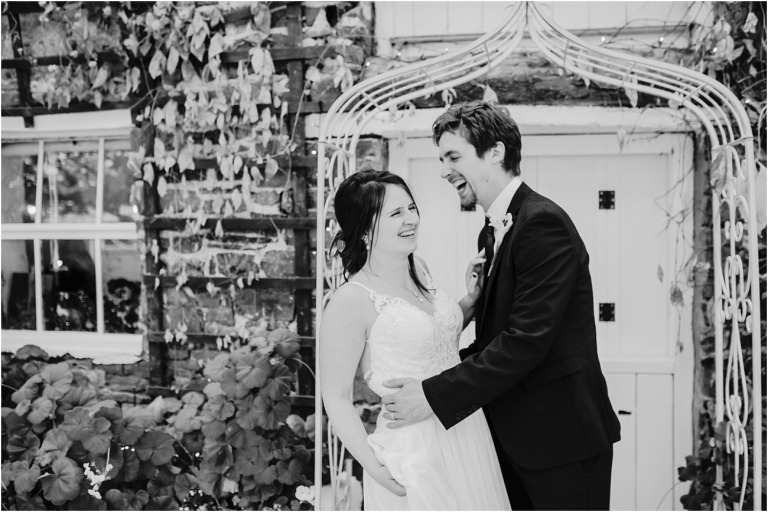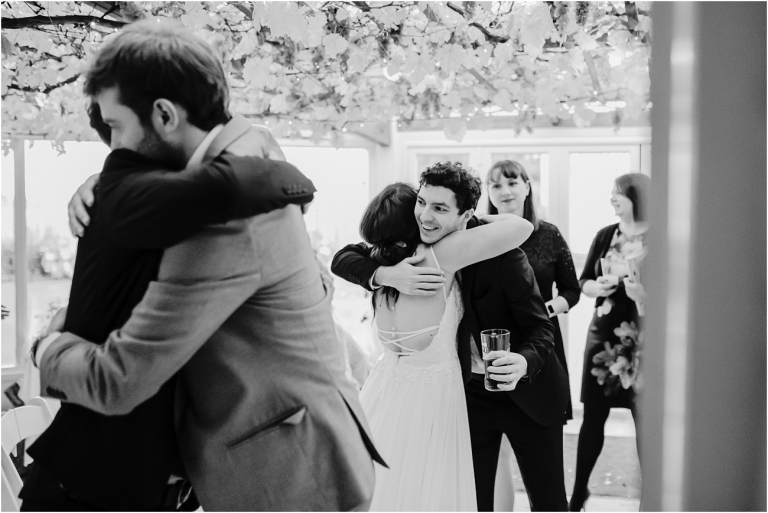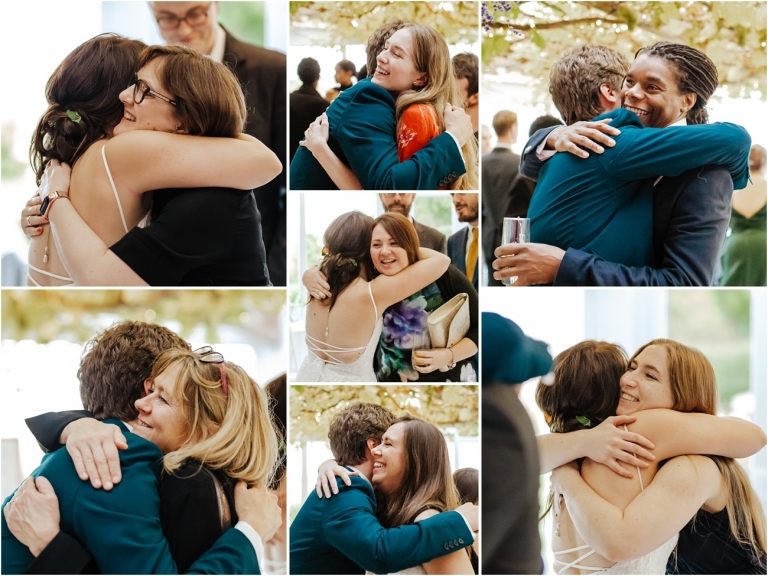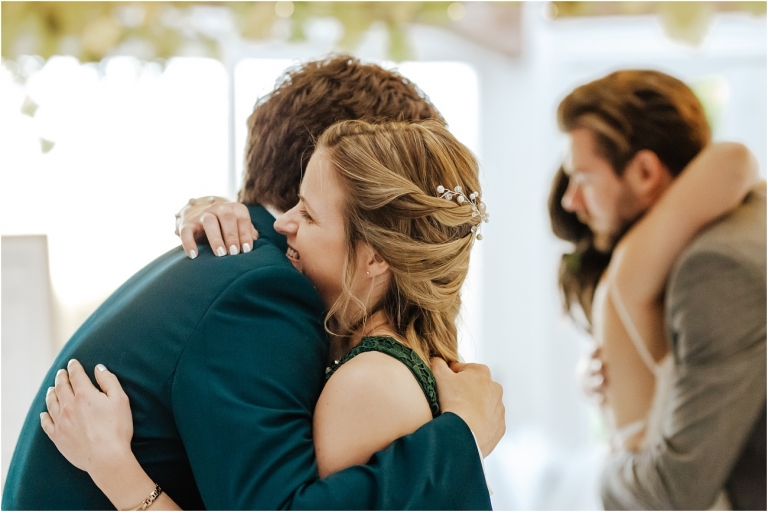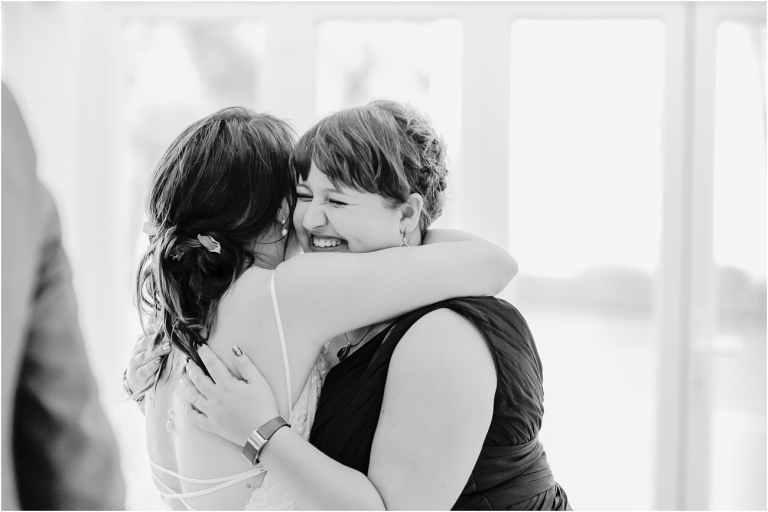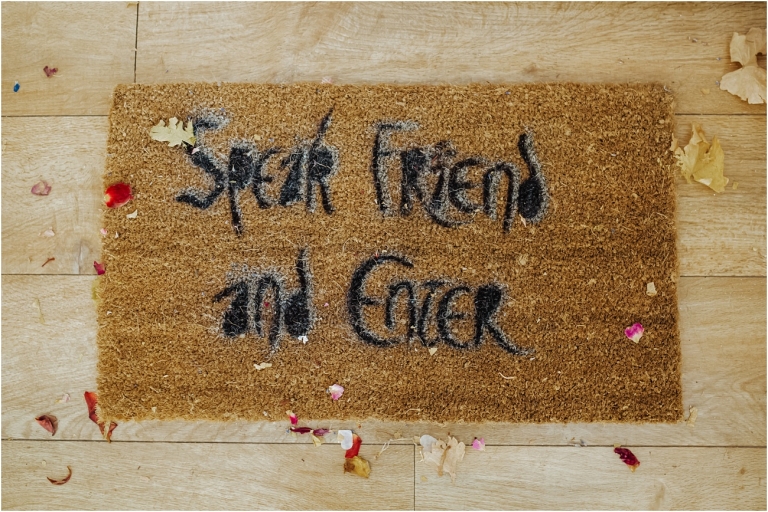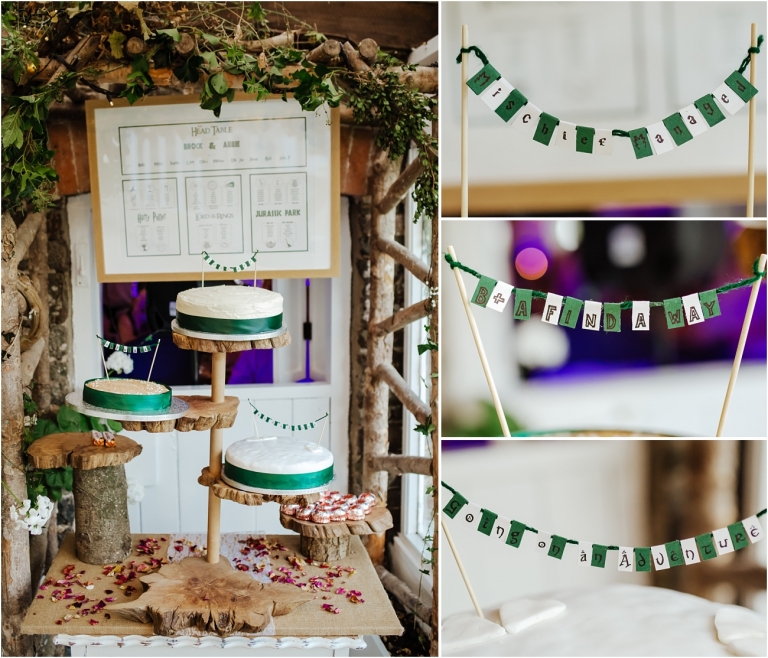 The cakes were a collaborative effort by friends and family. The fruit cake was made by Abbie's mum Julie, the gluten-free elderflower and lemon drizzle cake was made by Brock's mum and the carrot cake by their friend Hattie. They also had a 'cheese' cake from The Bath Soft Cheese Company!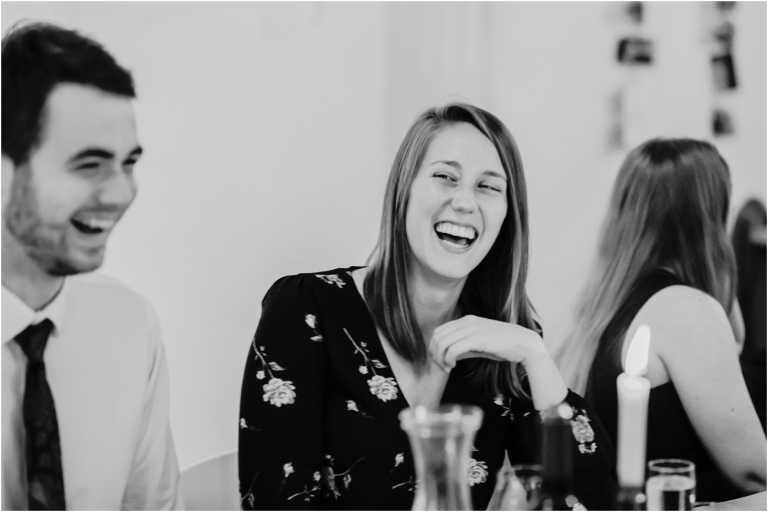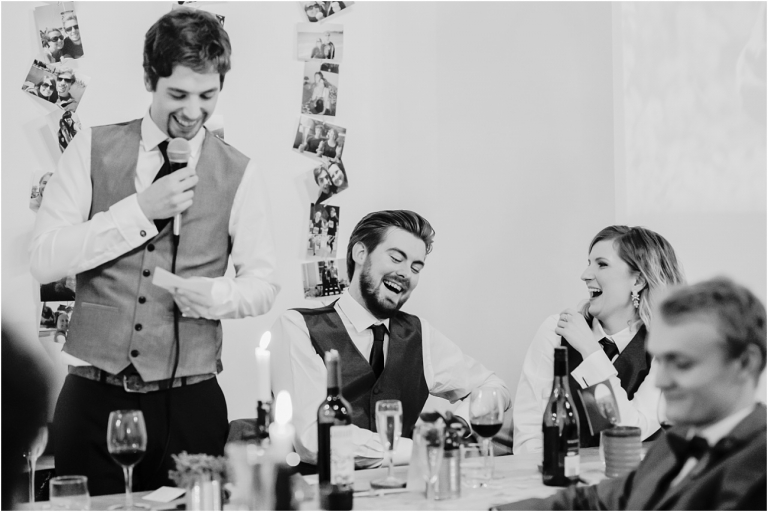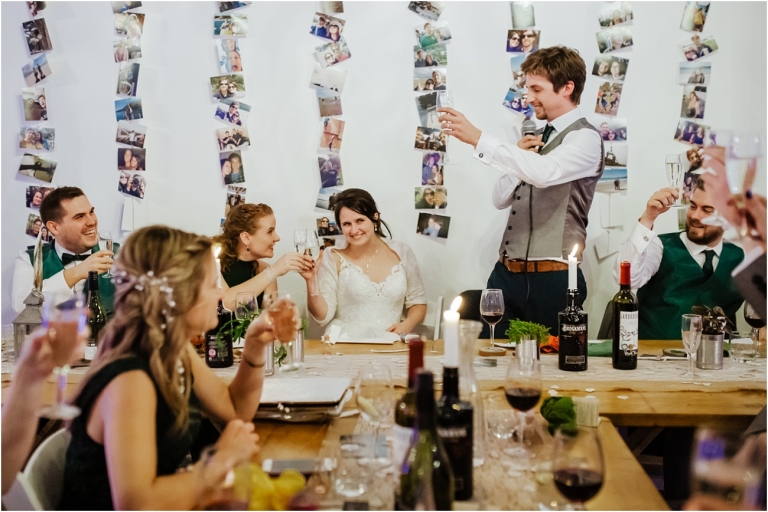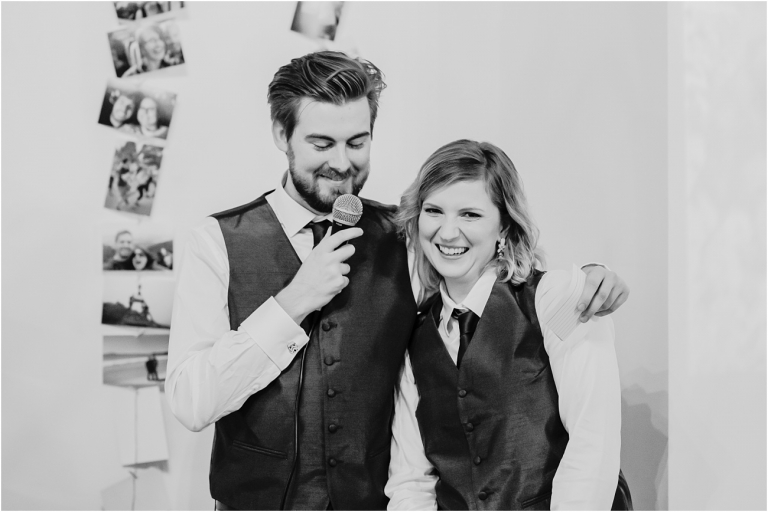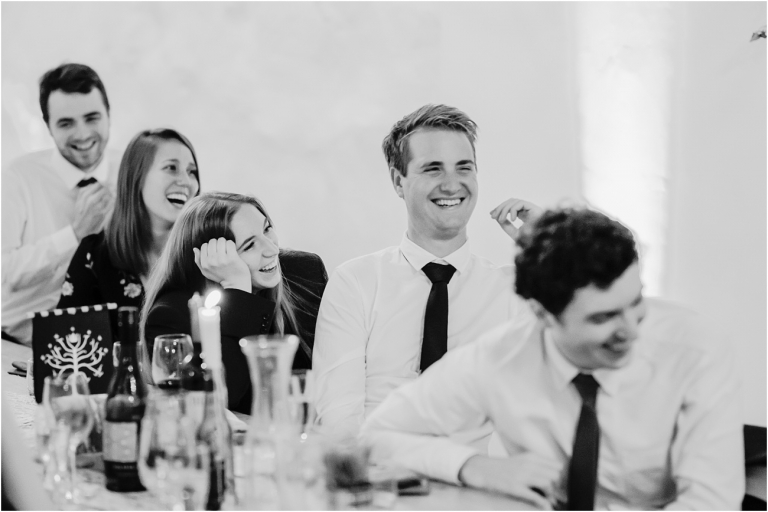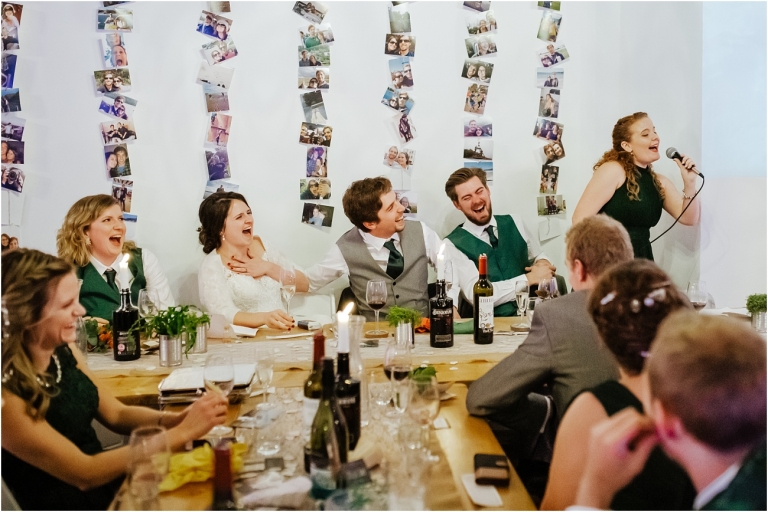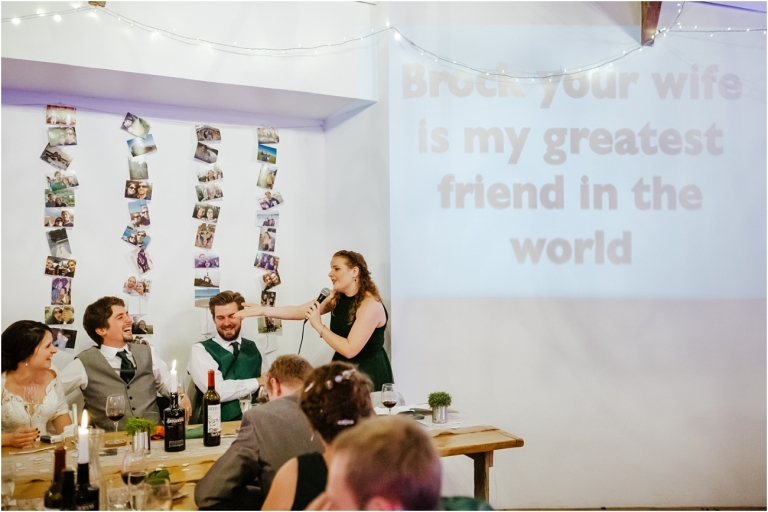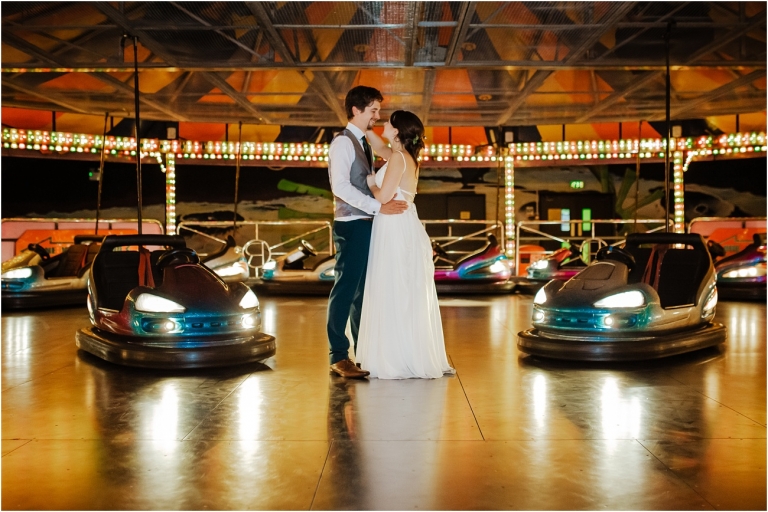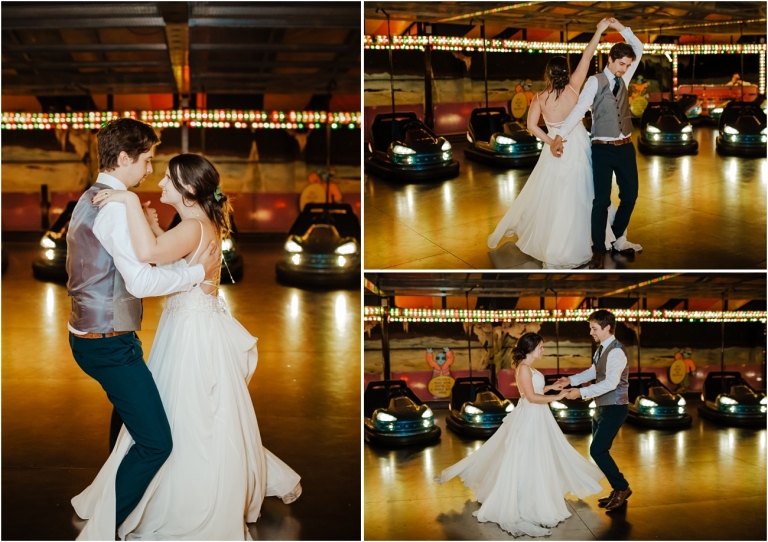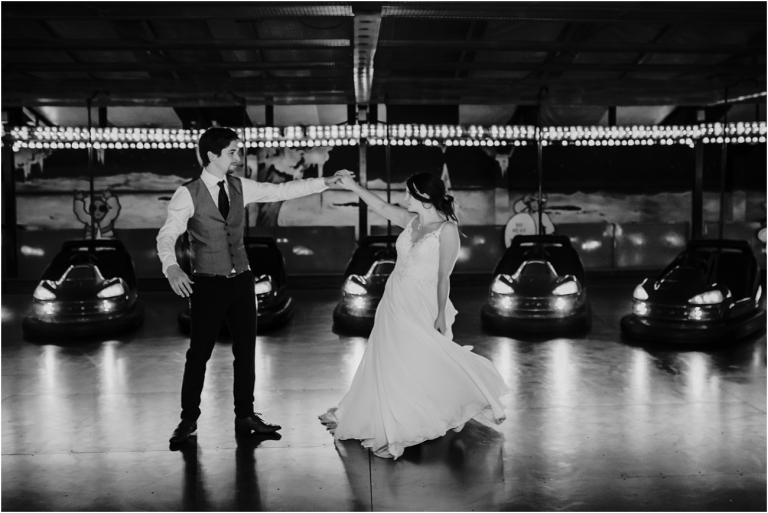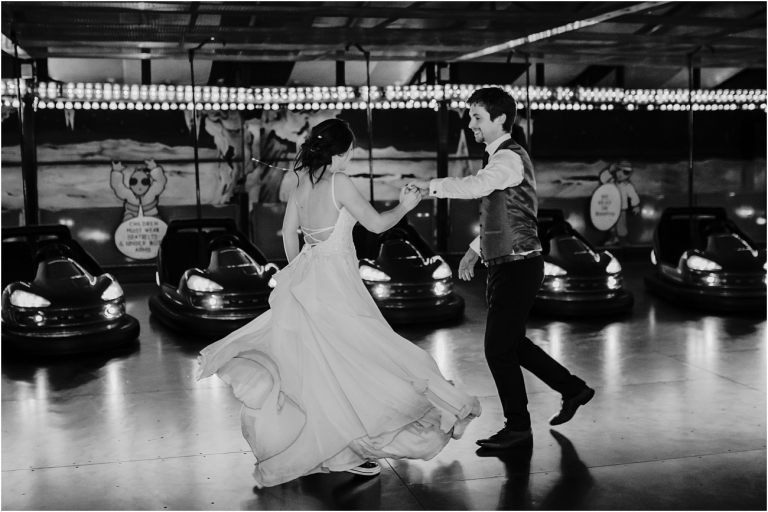 Brock's sister Amoria was responsible for the choreography for his and Abbie's first dance. She had to teach them to dance first though – and they started learning months beforehand! The song choice was very easy though and again spoke of their love of films; "You've got a Friend in Me" from Toy Story.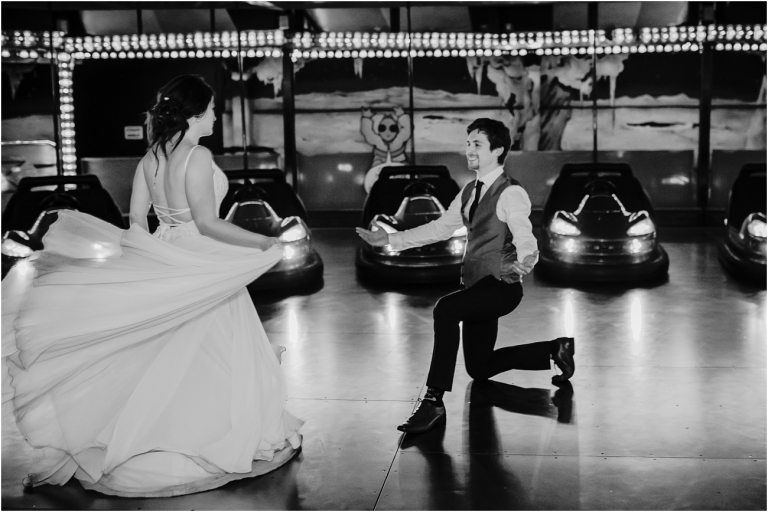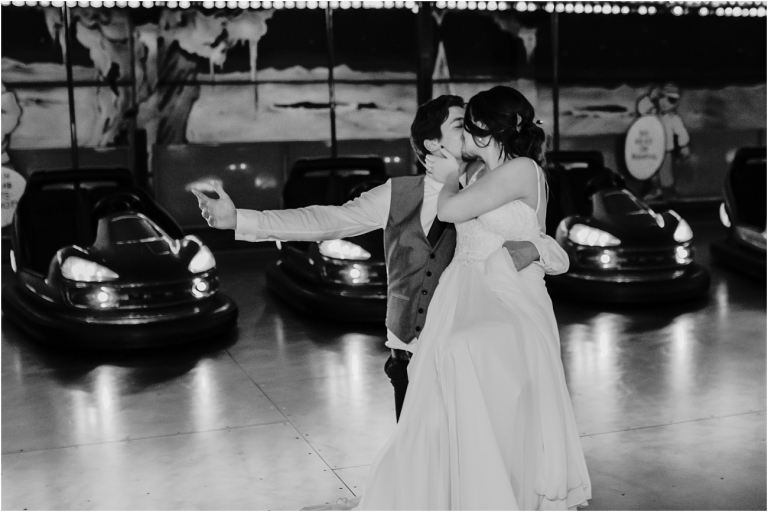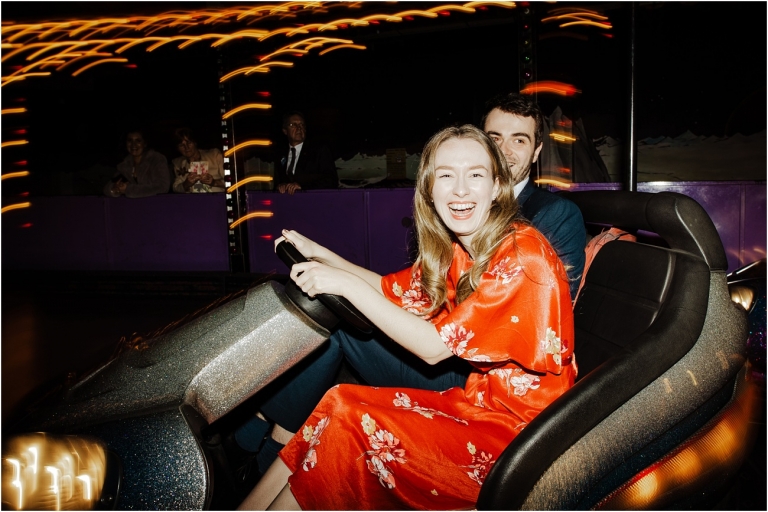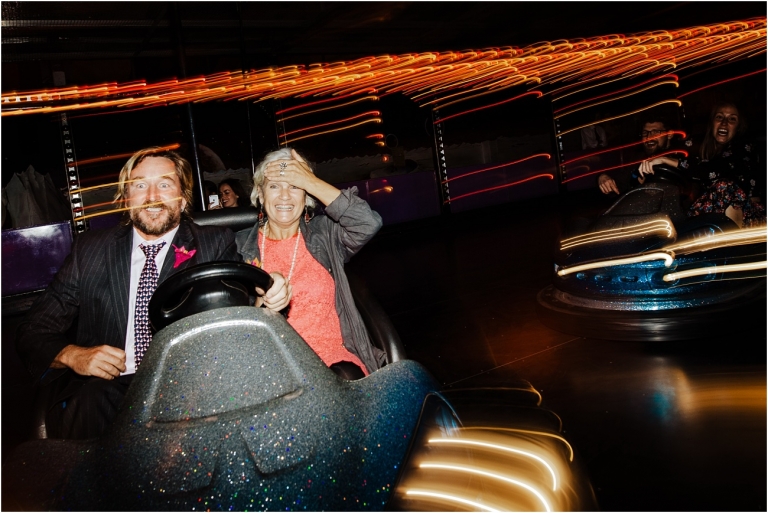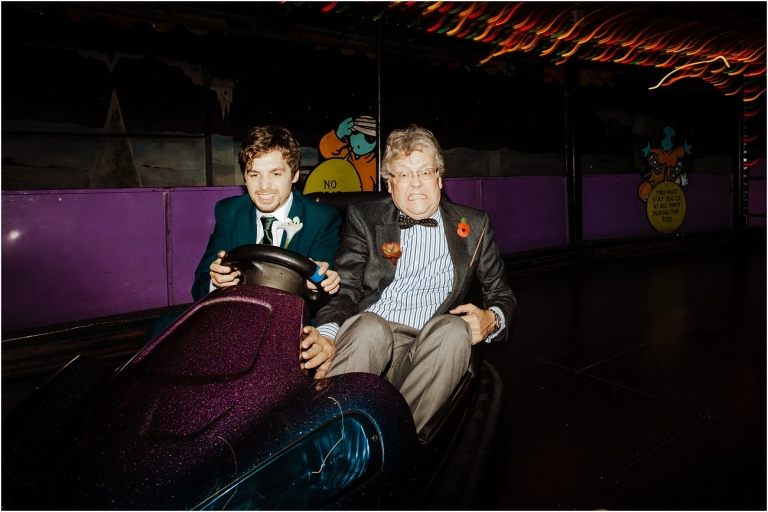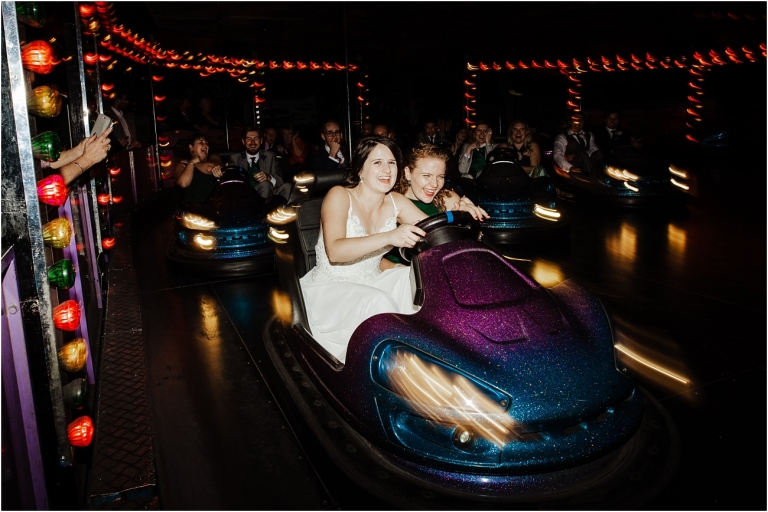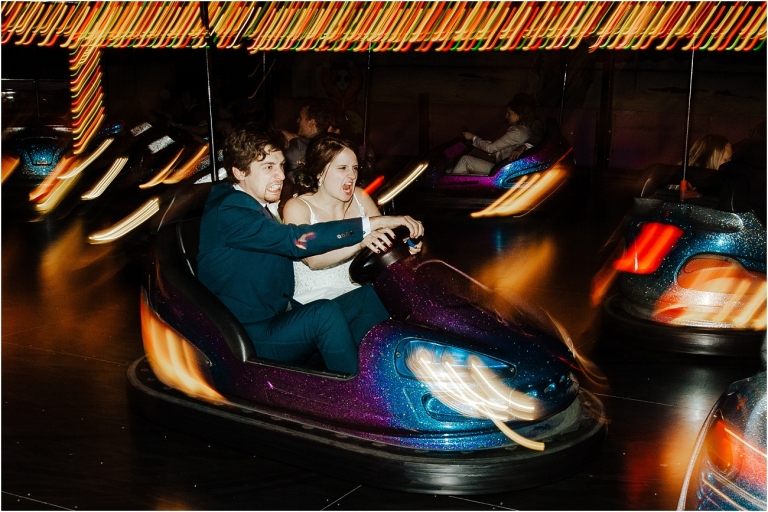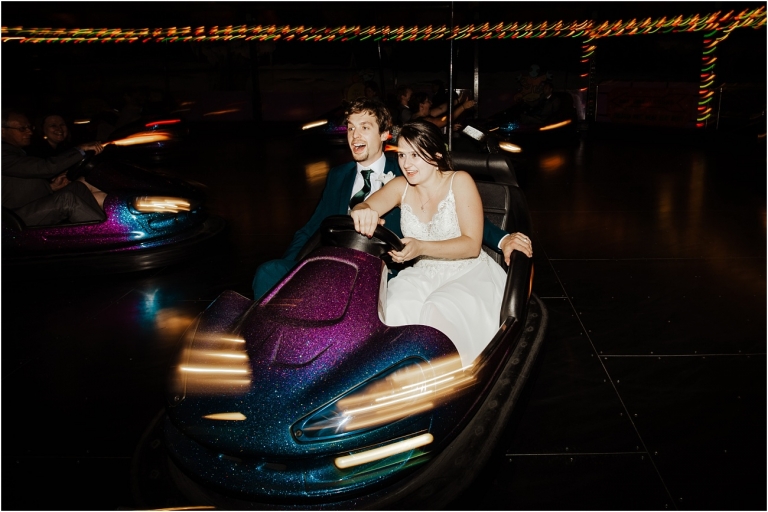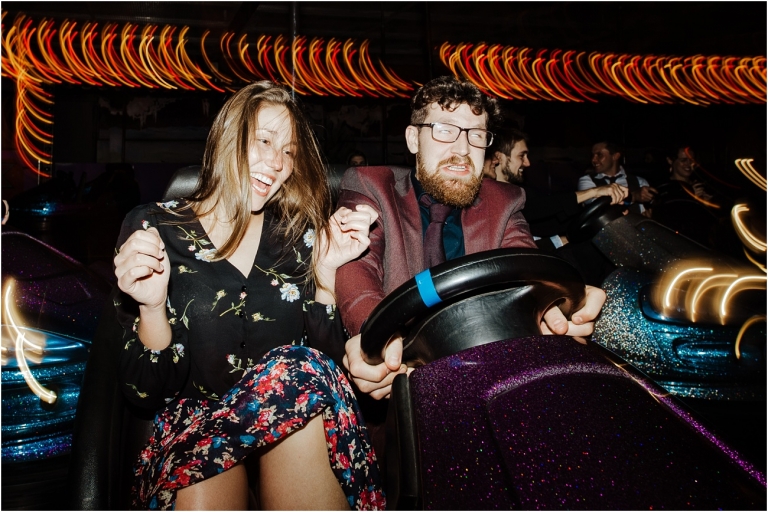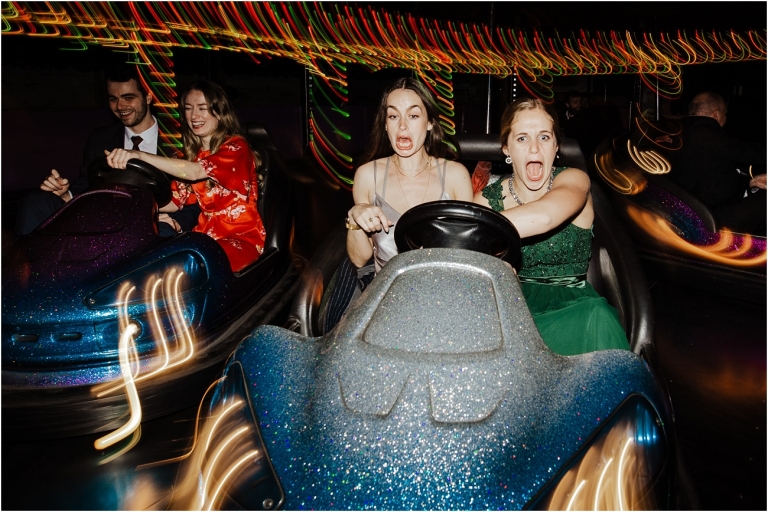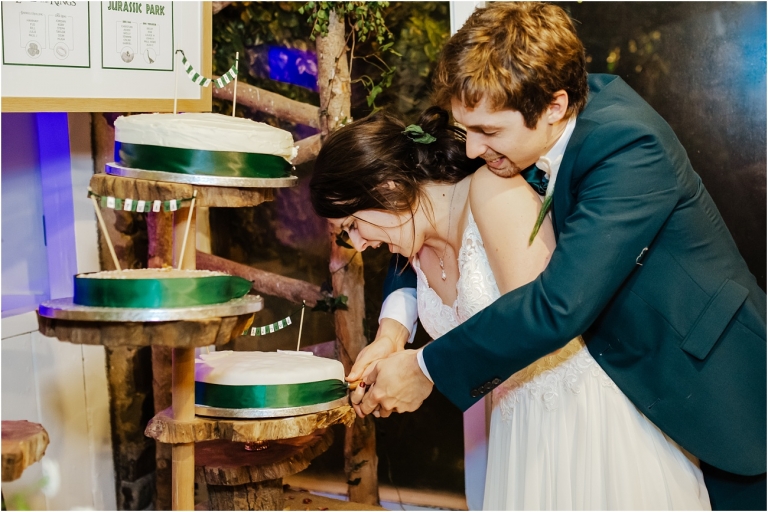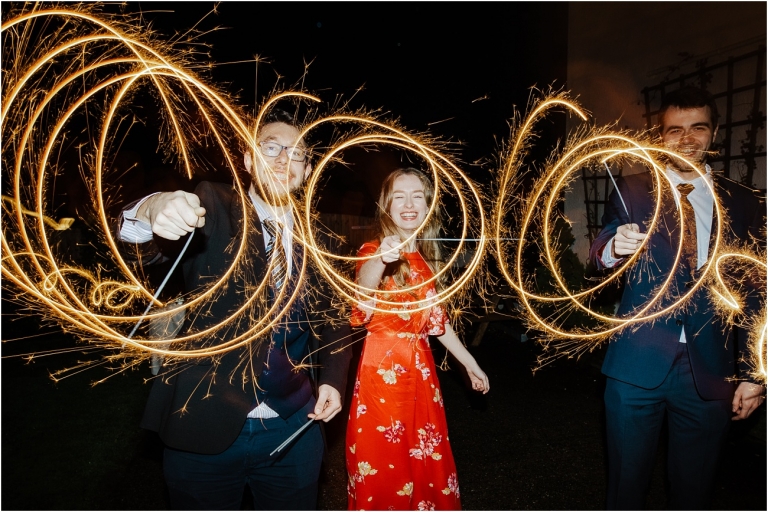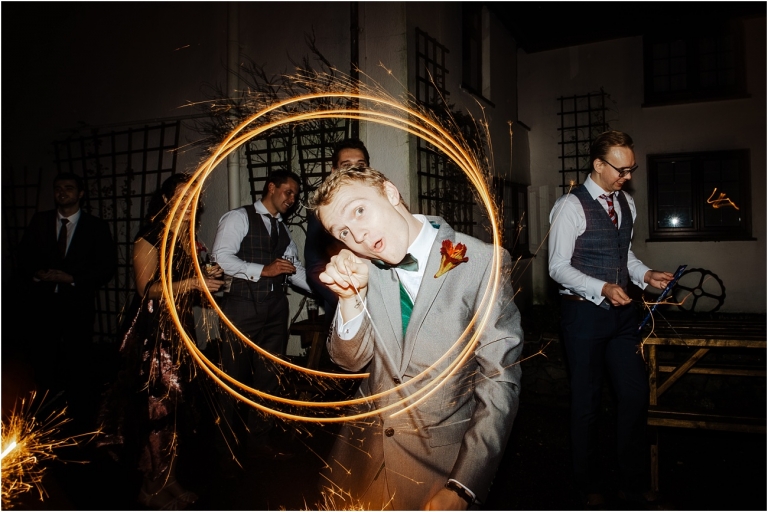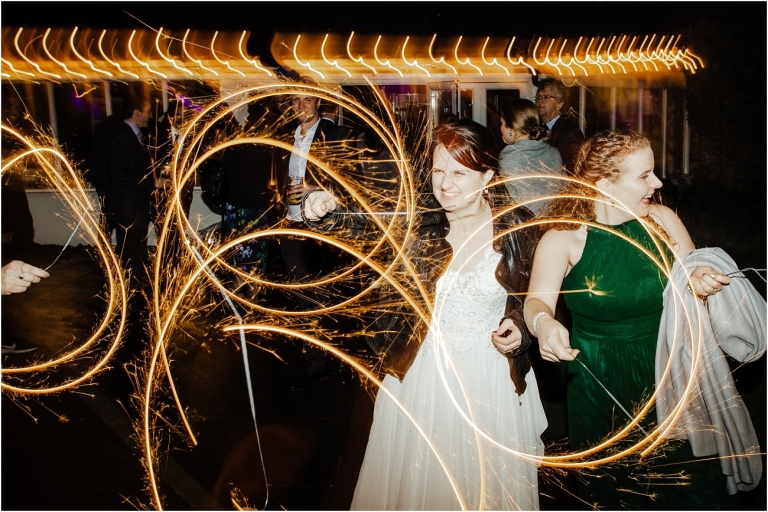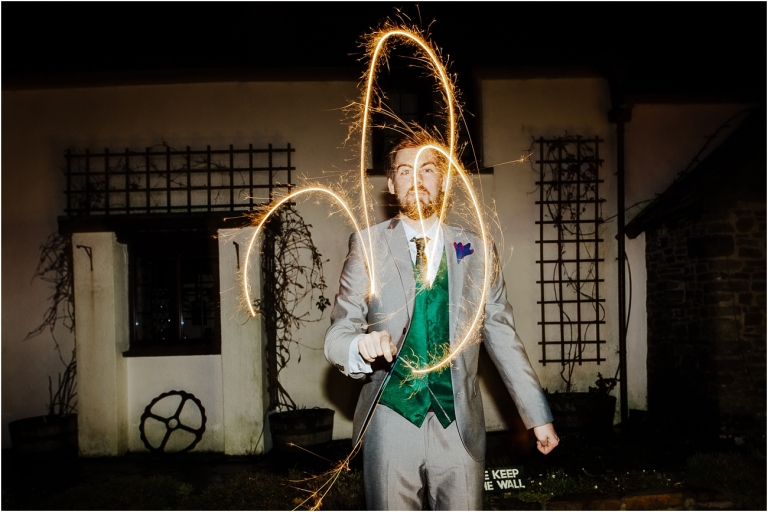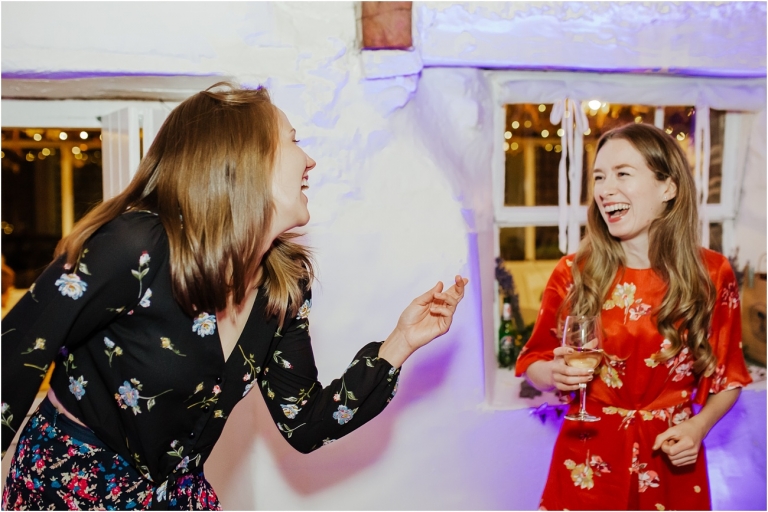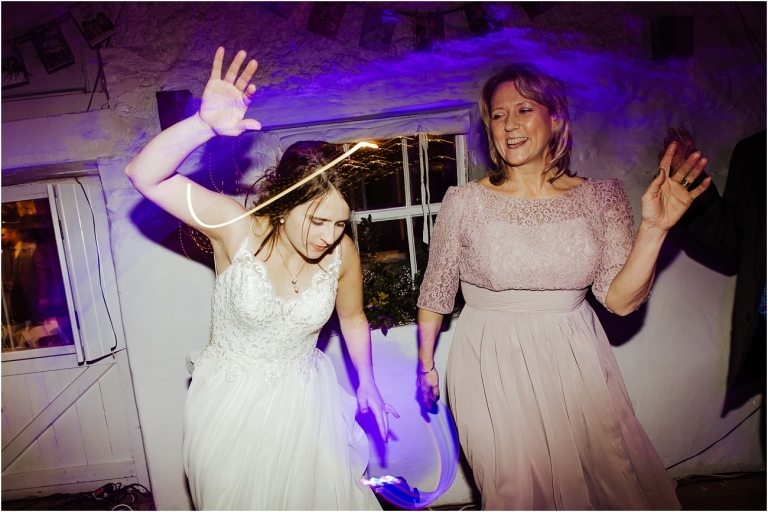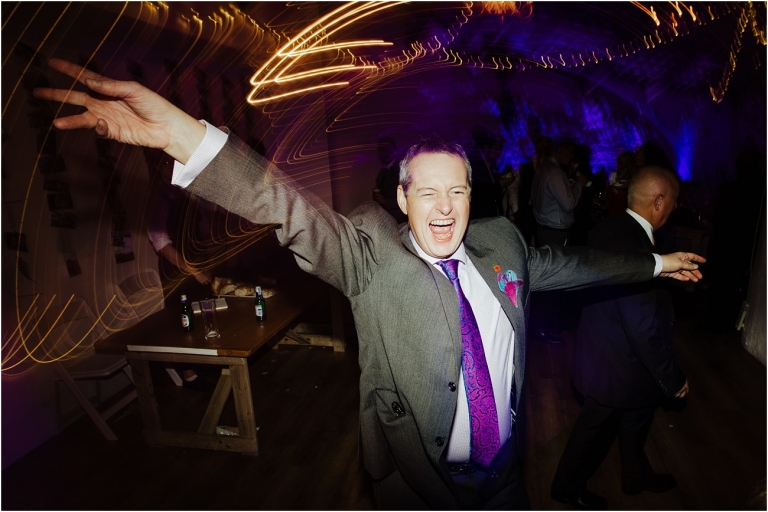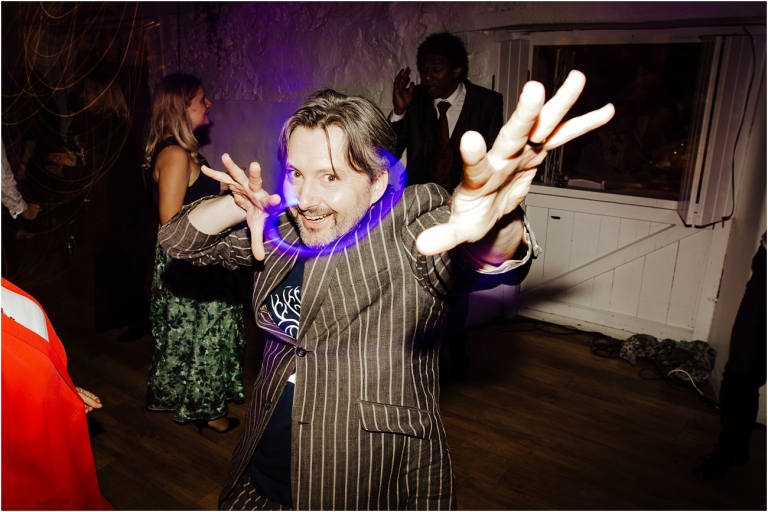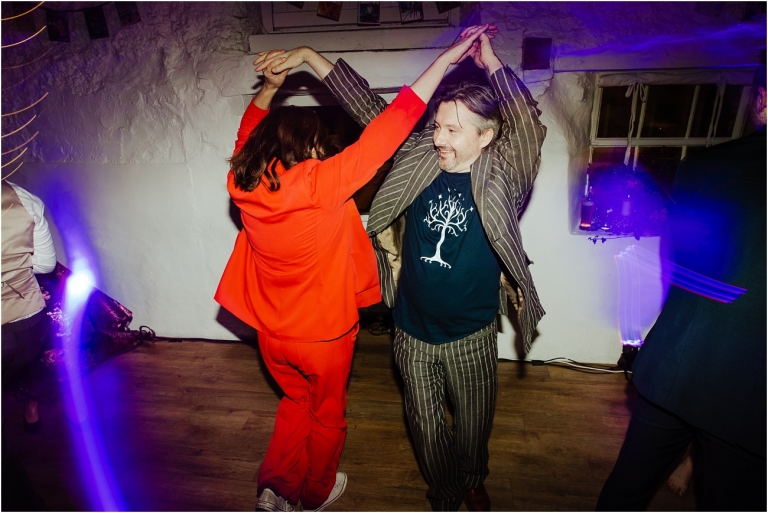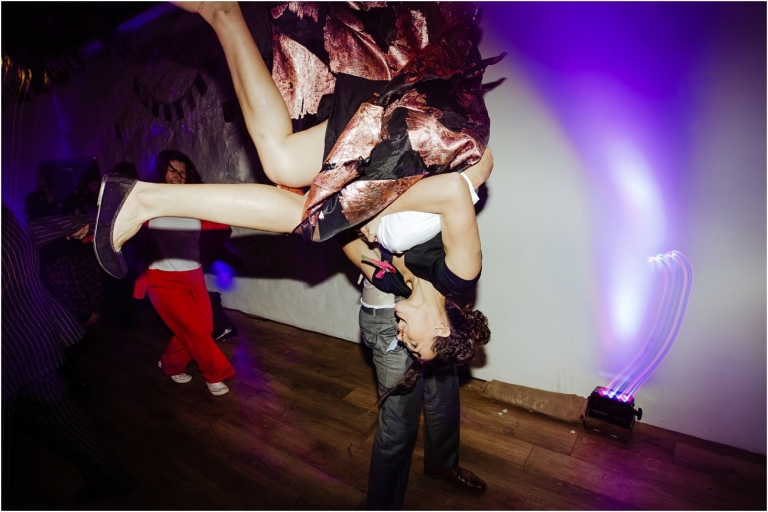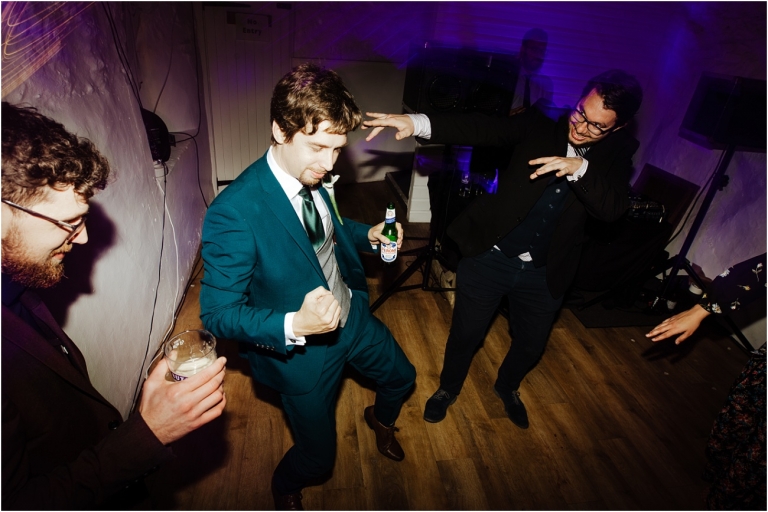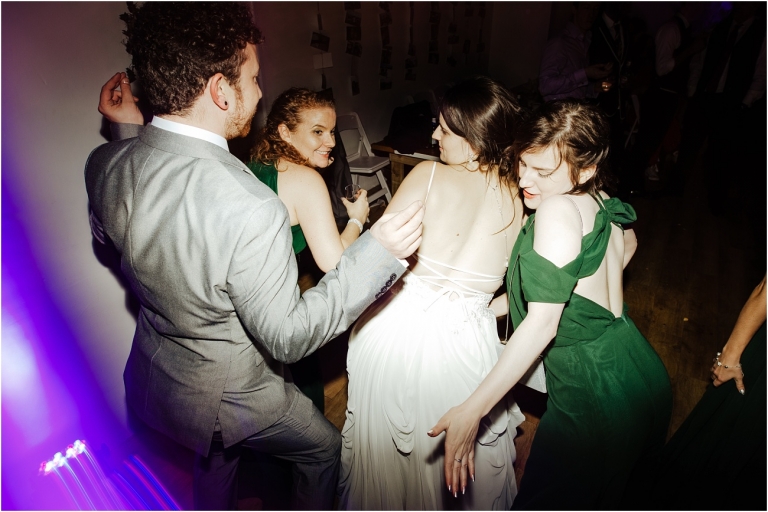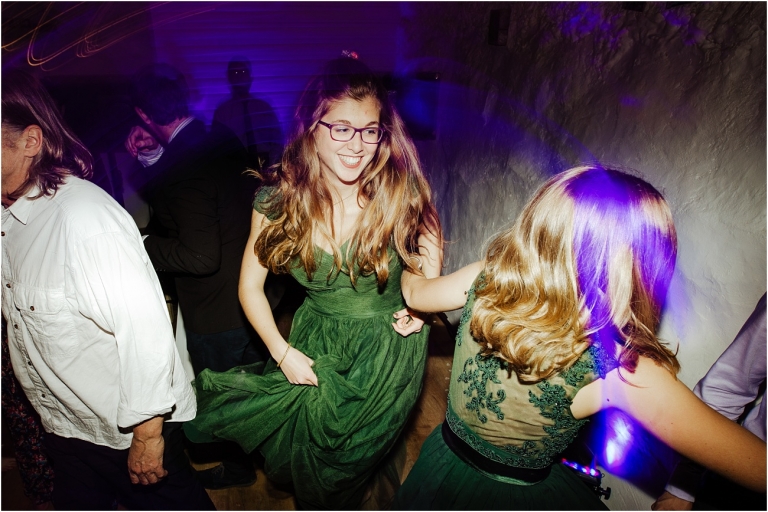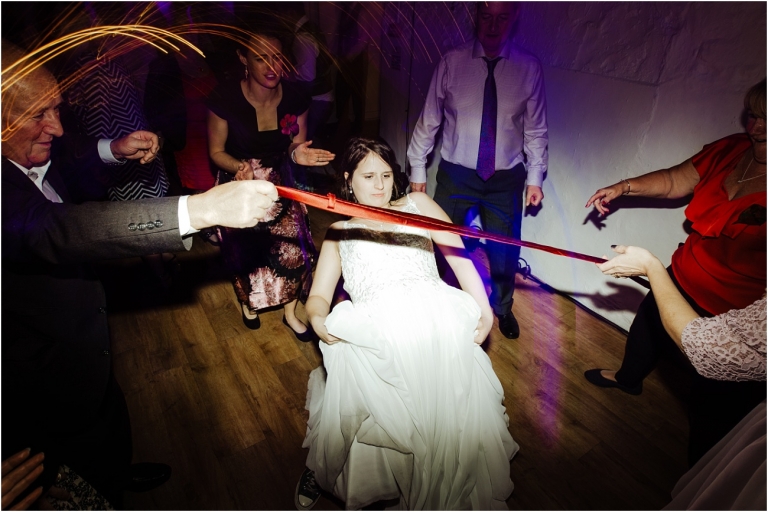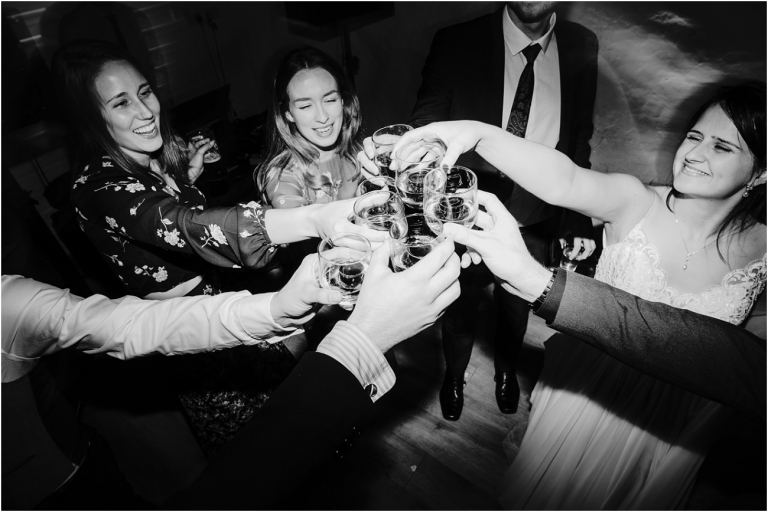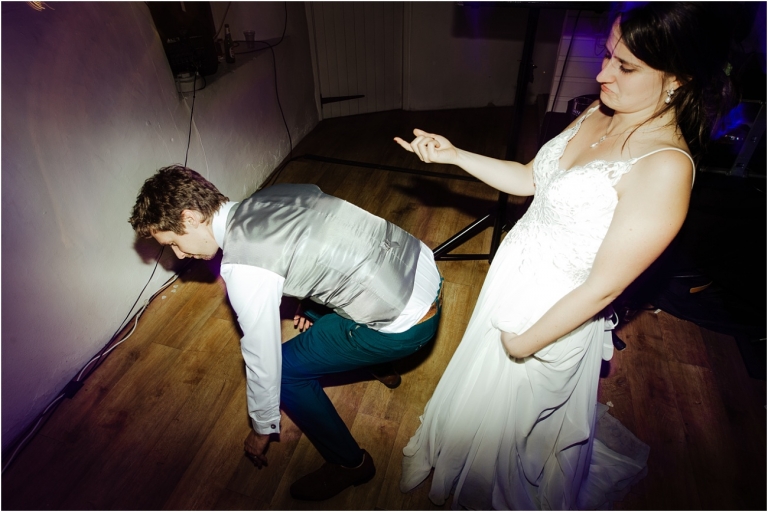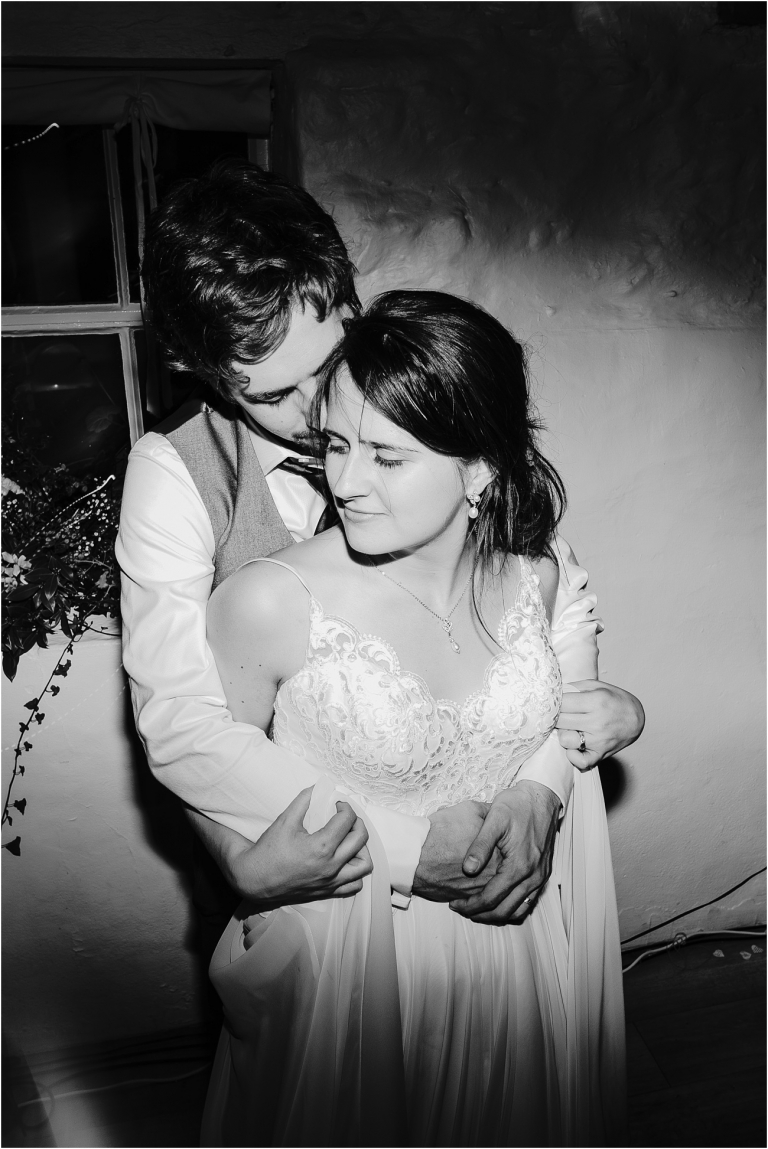 Thank you Abbie and Brock for choosing me as your photographer for your amazing wedding; it was incredible!
If you are looking for a wedding photographer in Devon or Cornwall, then please check out my portfolio or get in touch! As always, please feel free to share or leave a comment below.
Holly xx