I first met Jess at The Devon Wedding Show. She exuded enthusiasm and excitement when we spoke and looked through the albums on my table – Jess is the kind of person who lights up a room! A few months later, after I assumed they'd found another photographer, I was thrilled to get an email from her wanting to meet up.
They had reservations about wedding photography as they were both camera shy and didn't think they photographed well – nonsense. I think my response was "you're a ridiculously good looking couple".
But that's not important anyway! On your wedding day, you glow with a happiness which will always be beautiful behold and document. And as a documentary photographer, I assured them that they would barely notice me throughout the day.
A what a day it was! They had a wonderful ceremony in Cockington Church and reception at The Imperial Hotel, Torbay. All was cosy and christmassy and joyful!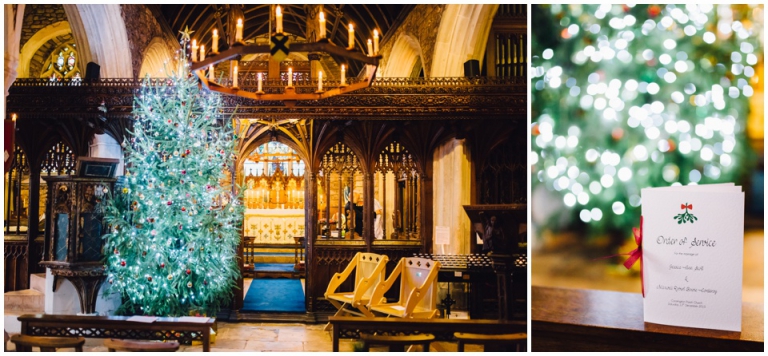 Their order of services were made by Jess's Aunty and Cousin.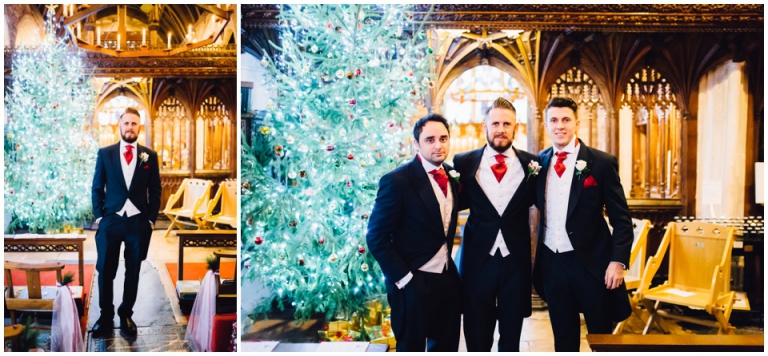 The lads looked smashing in their navy blue suits by Peter Posh from Angel Face, Newton Abbot.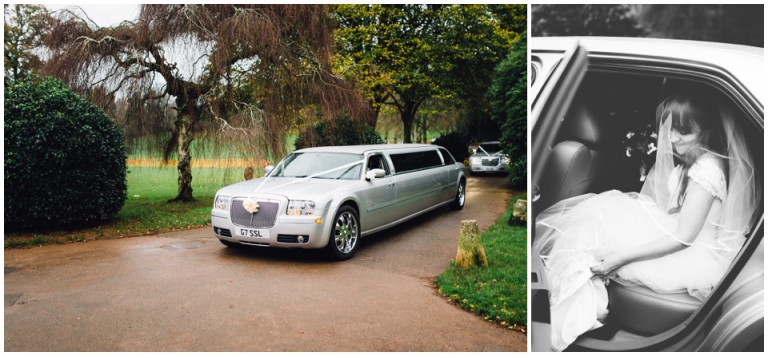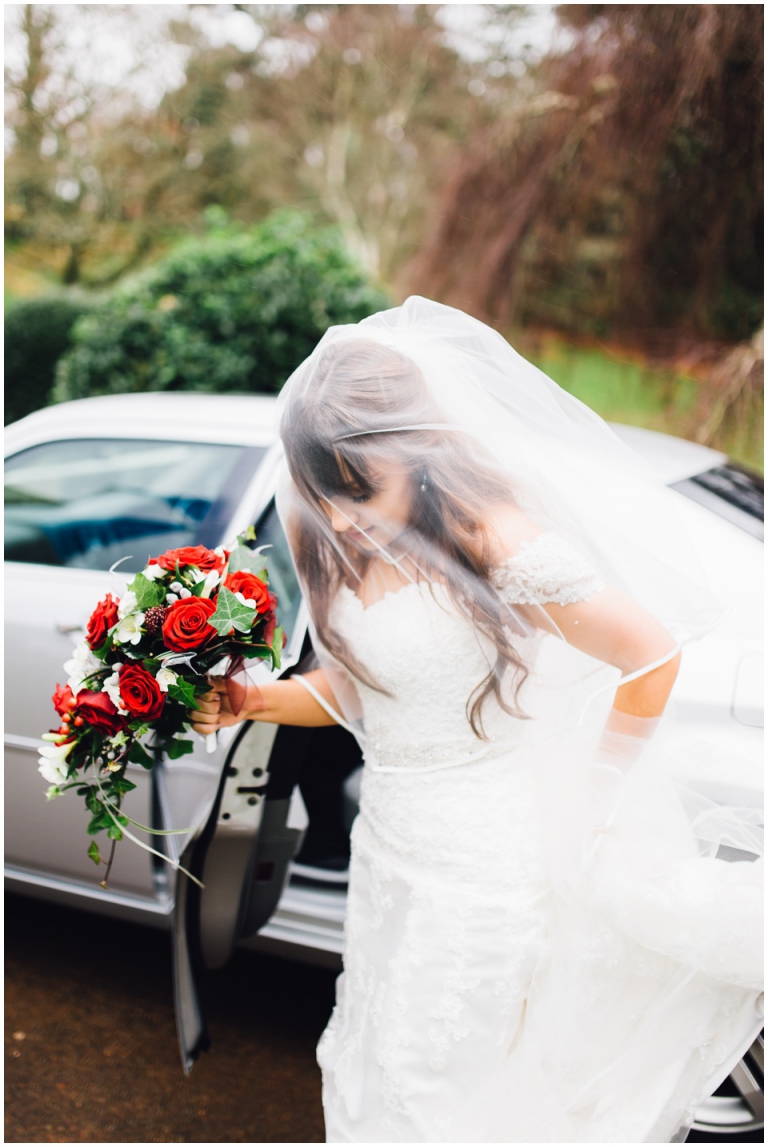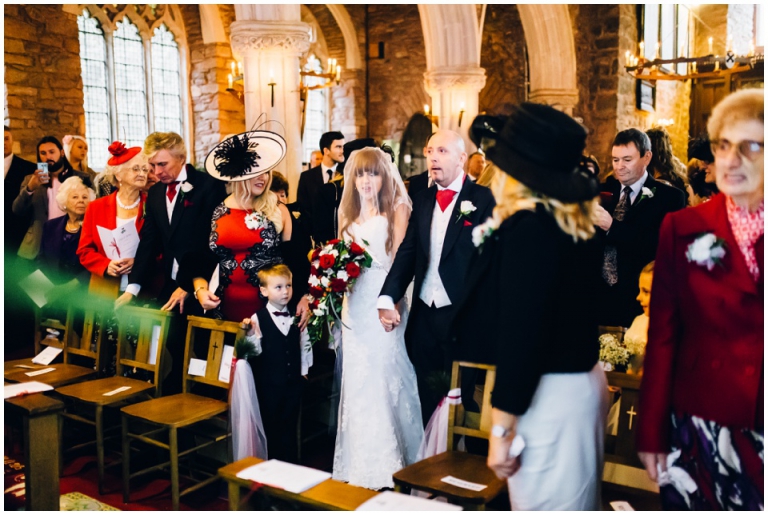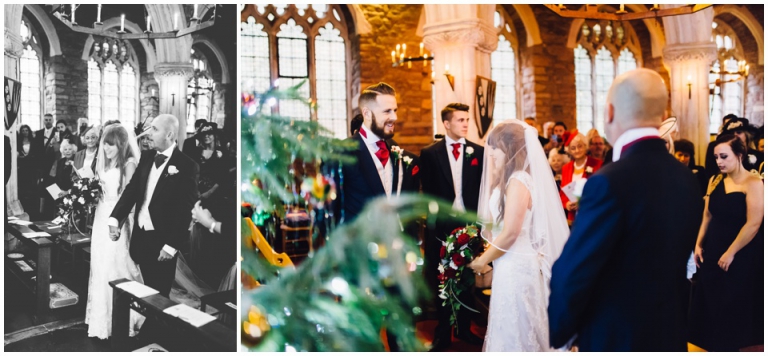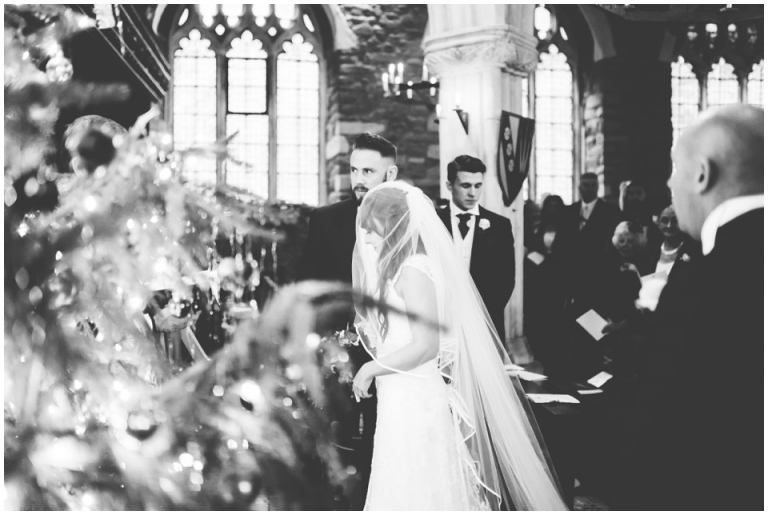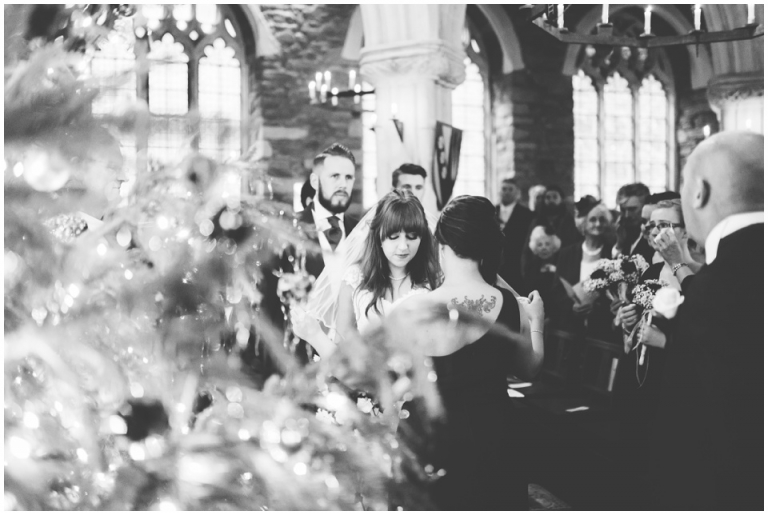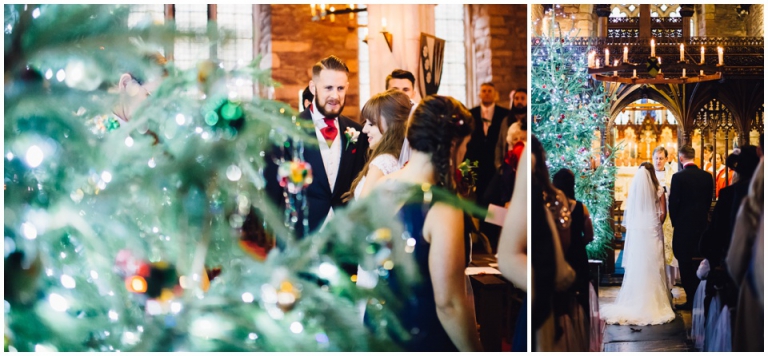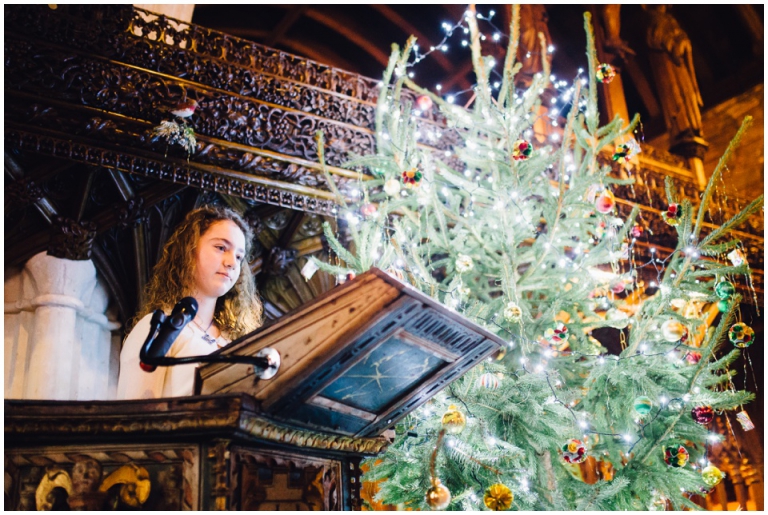 Terri-Kate Lee sang beautifully as Jess walked down the aisle, and again during the register signing.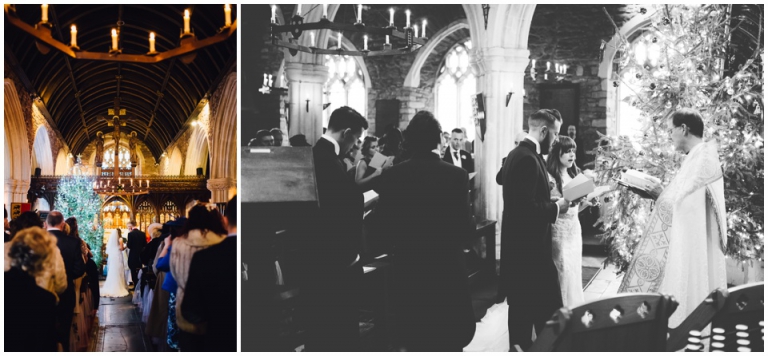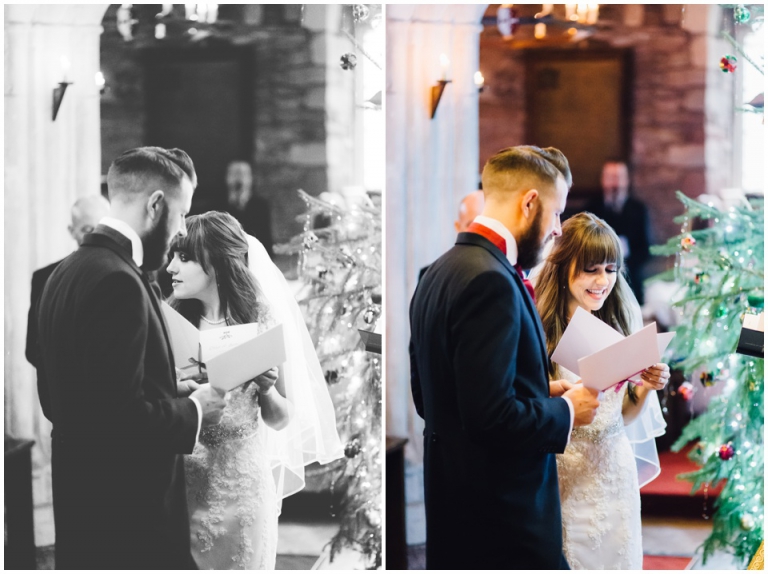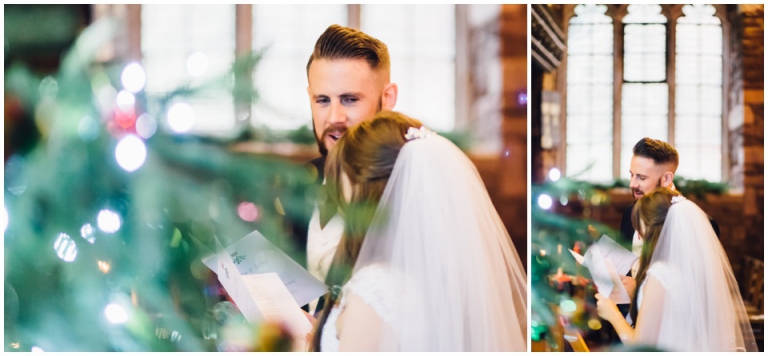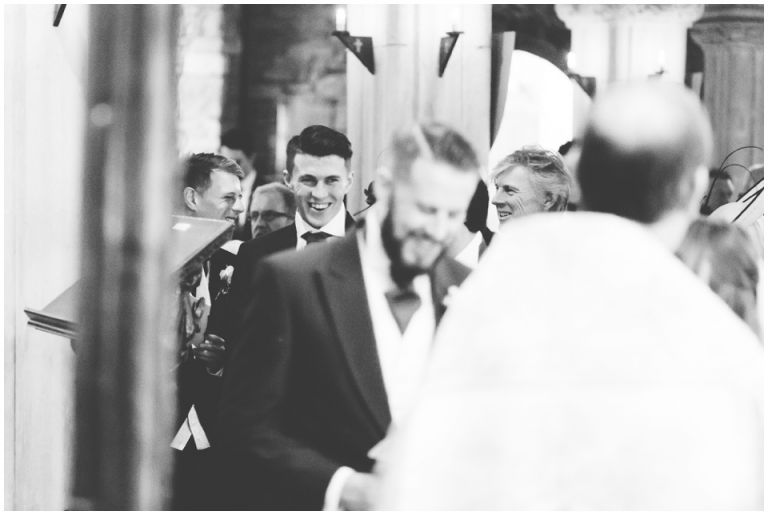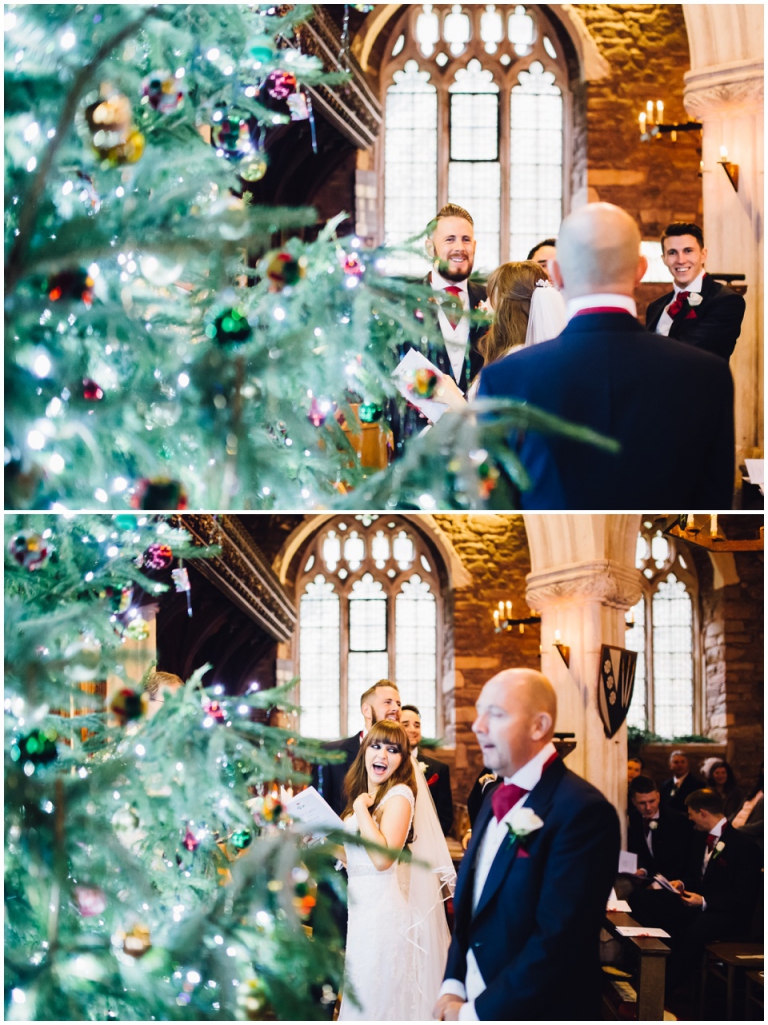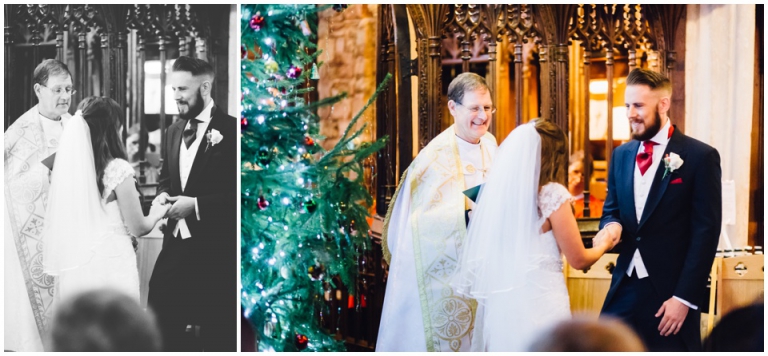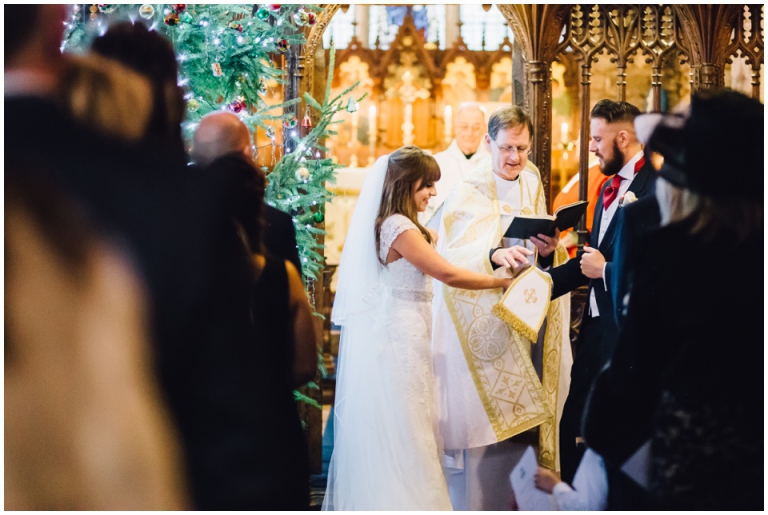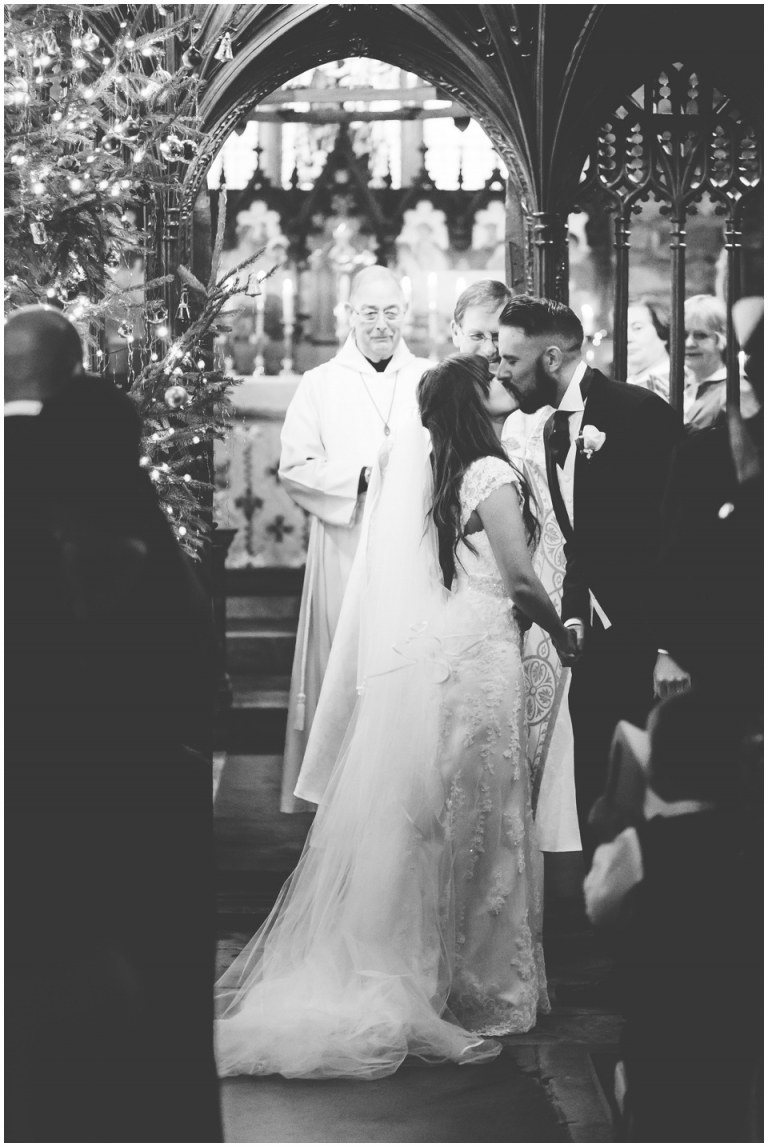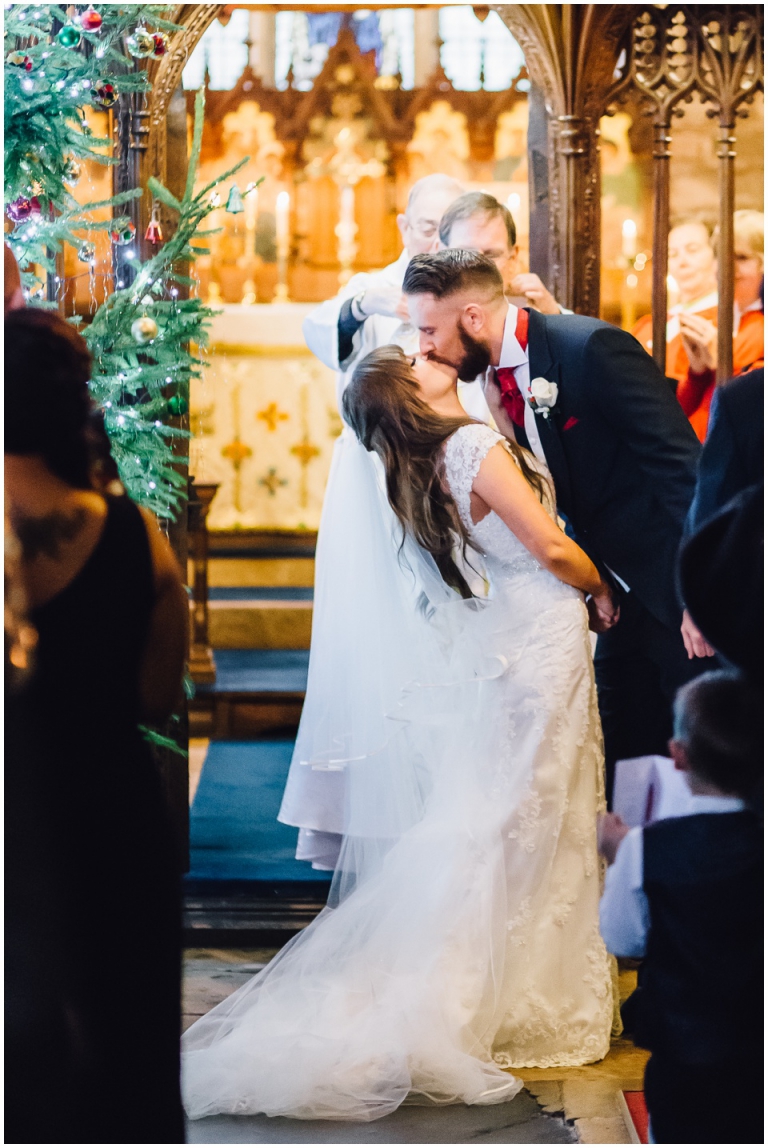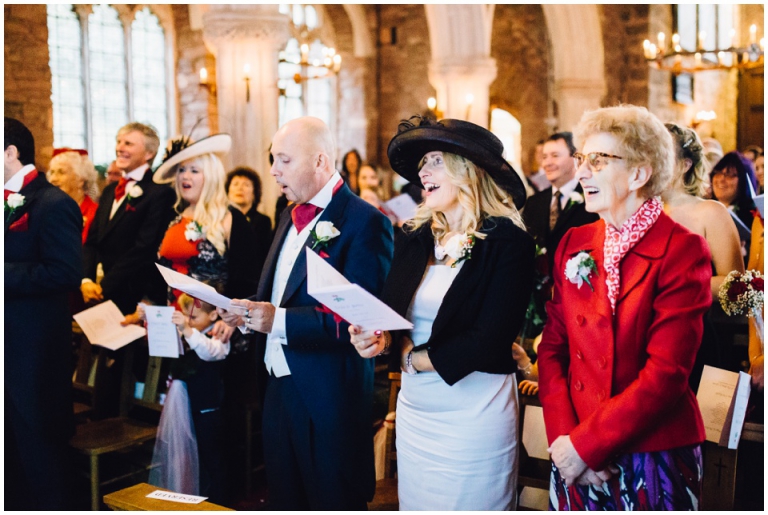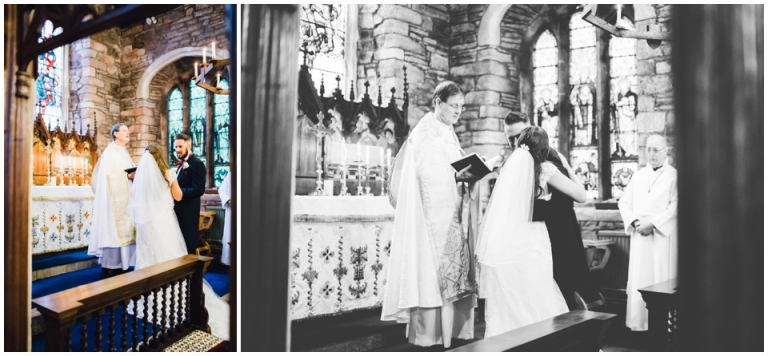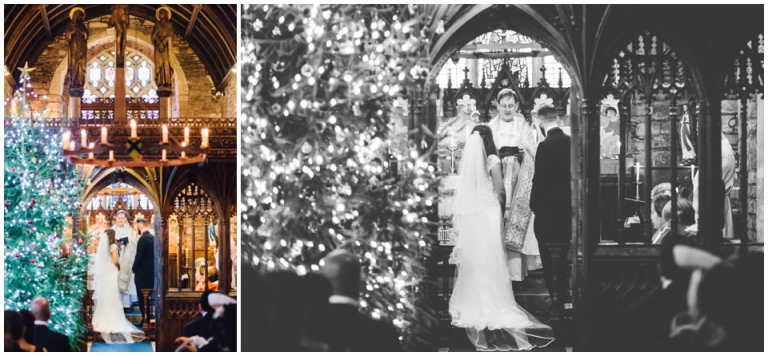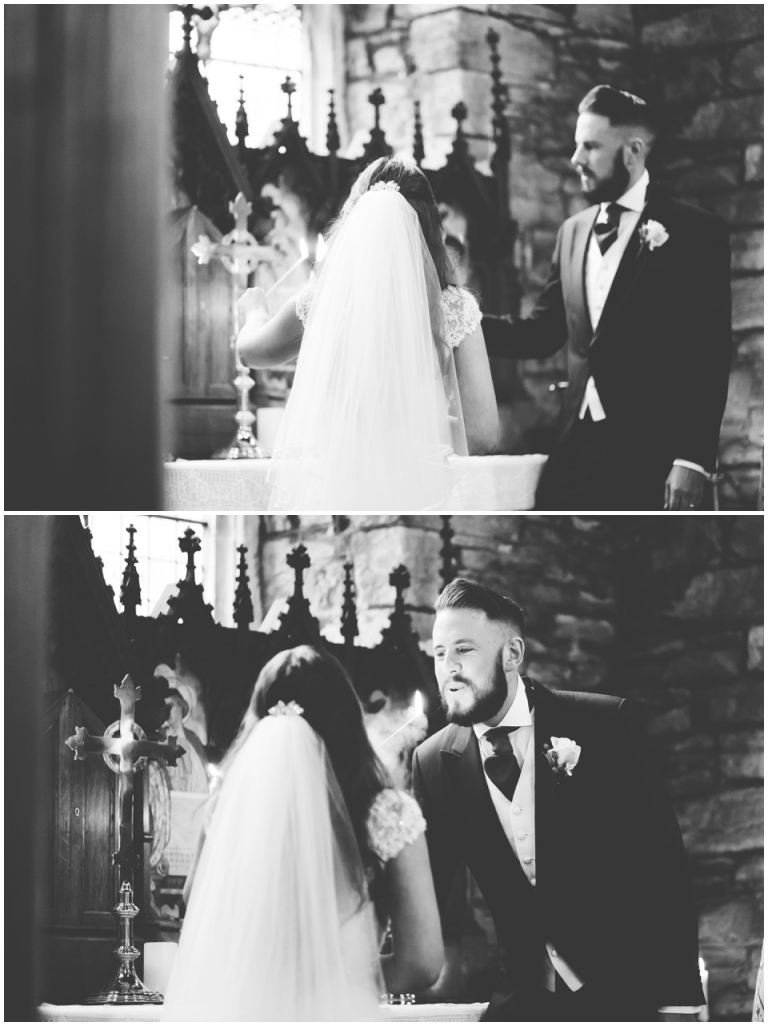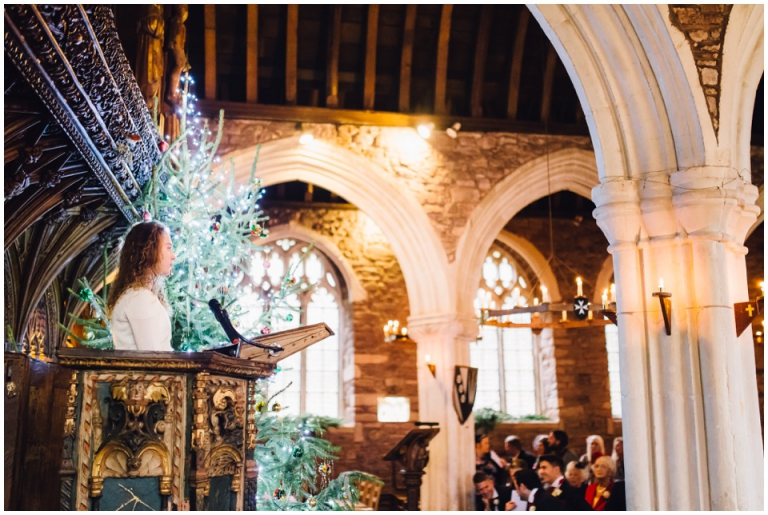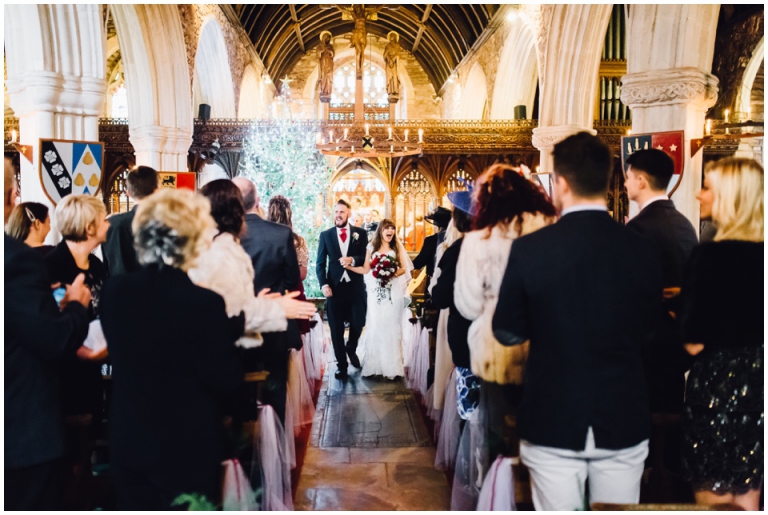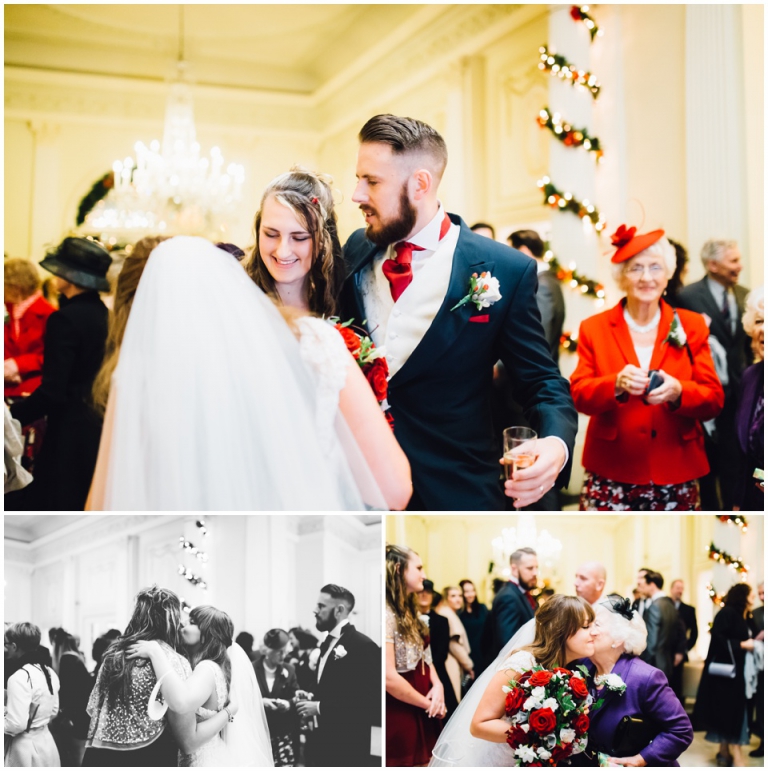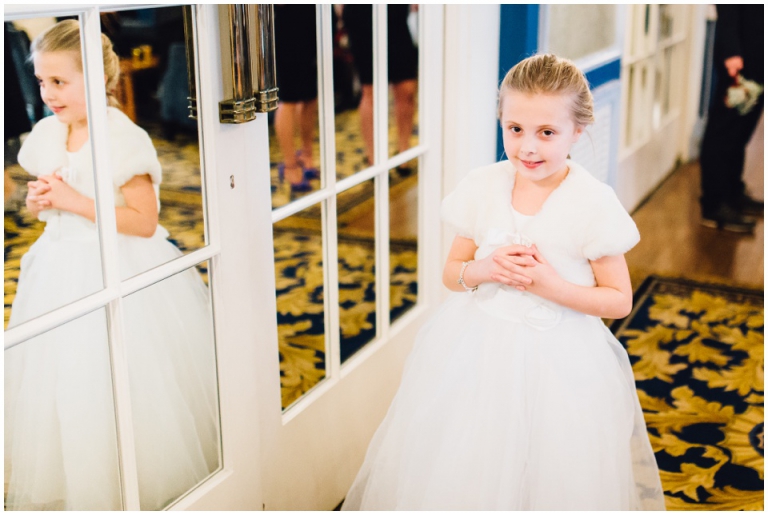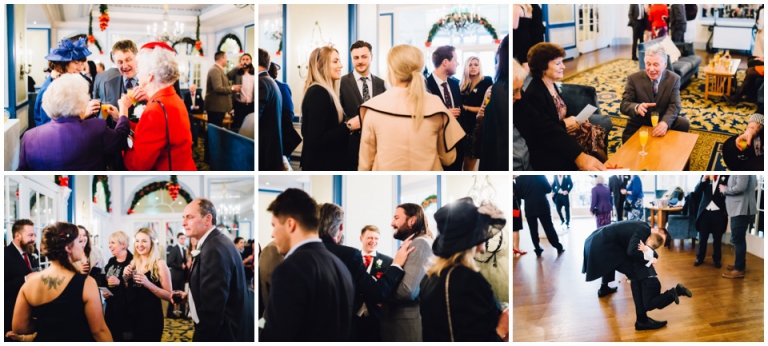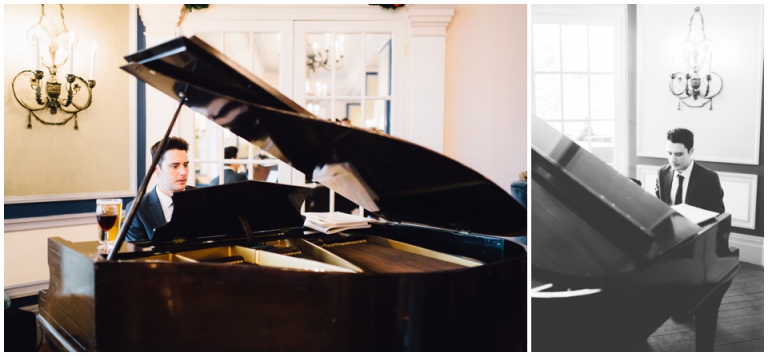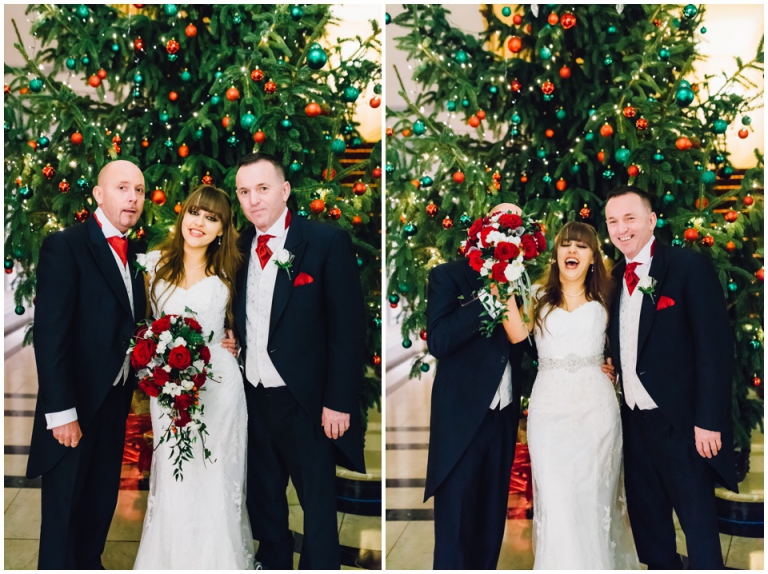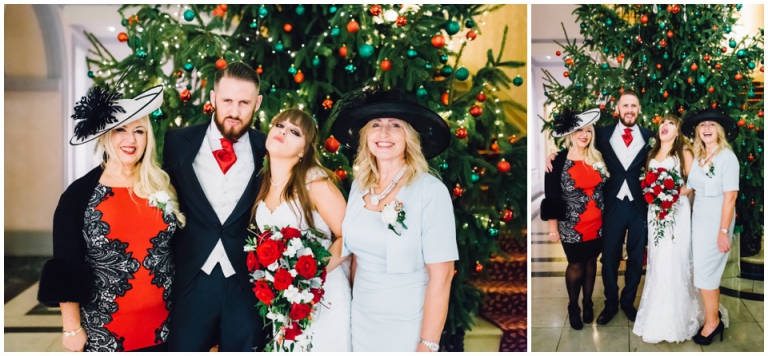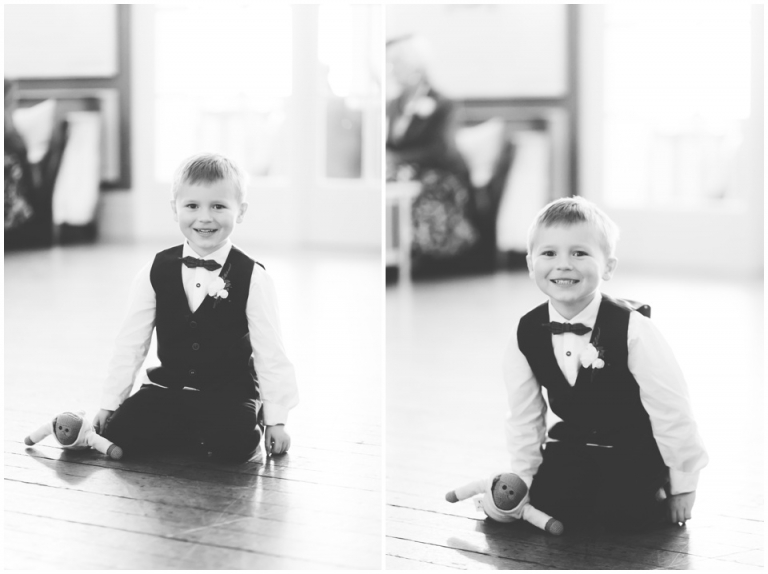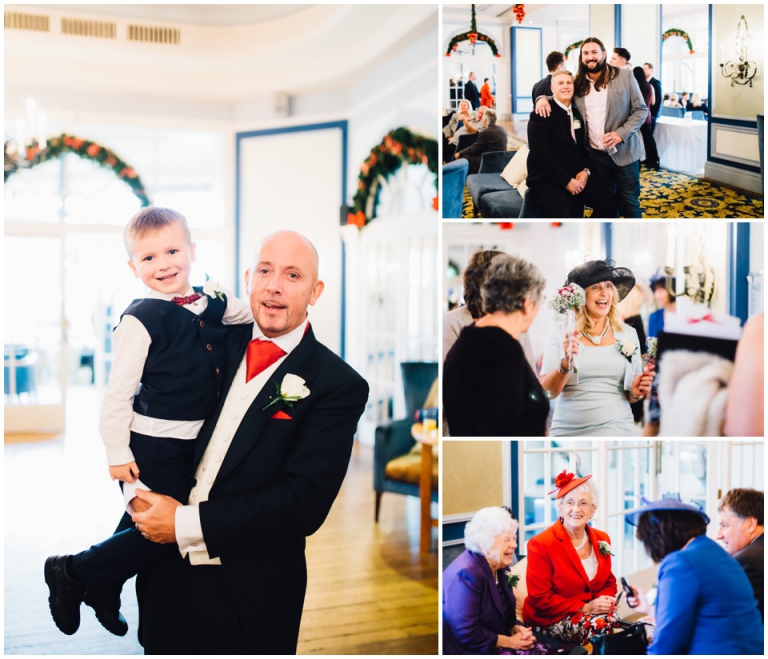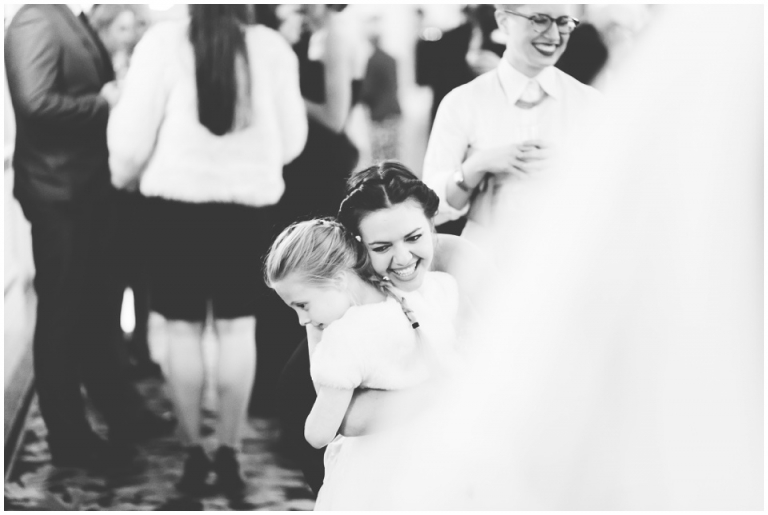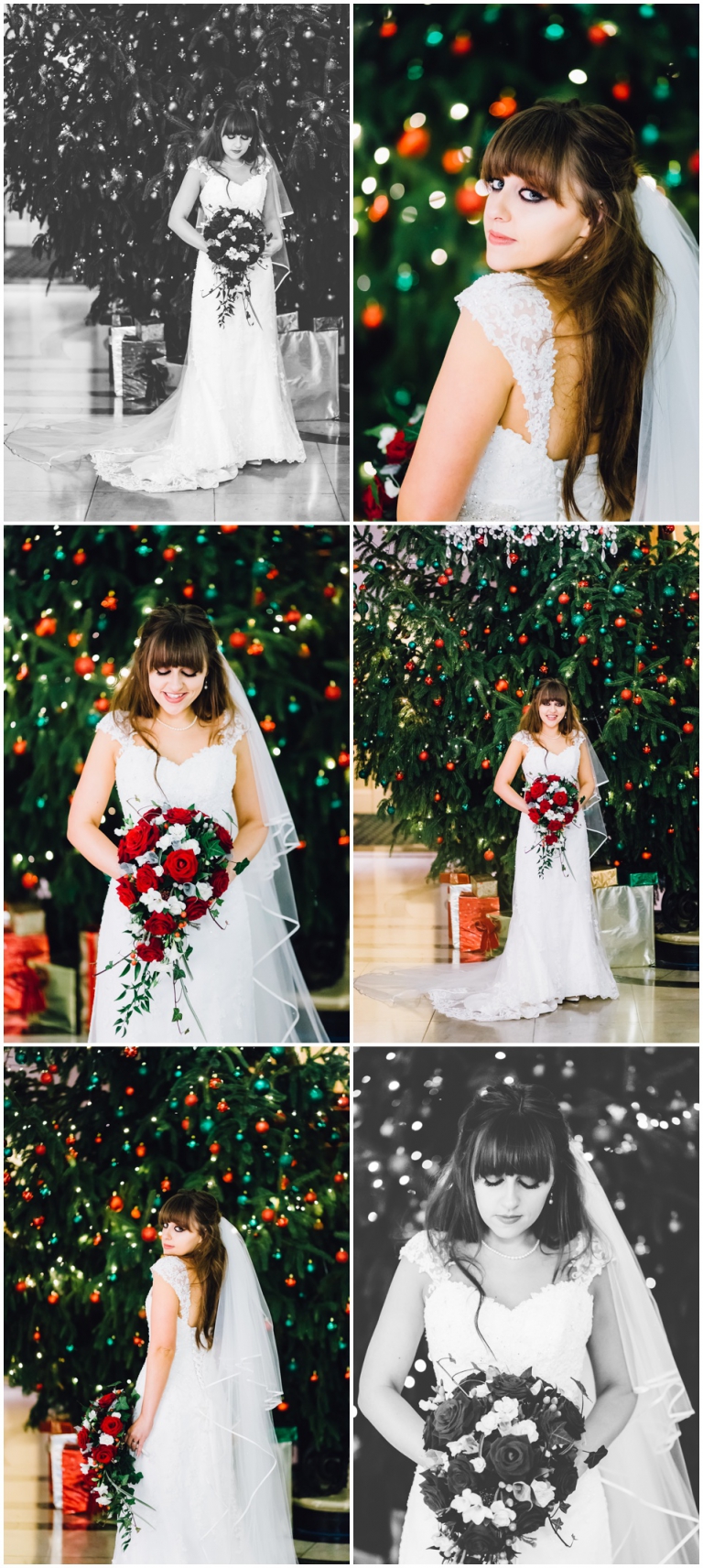 Jess wore Emma by Maggie Sottero in Ivory from Brides at Waterfields, Torquay, and had a beautiful rose and ivy bouquet from Rosebuds Florist, Torquay, who also provided the flowers for the bridesmaids bouquets created by Jess's Aunty.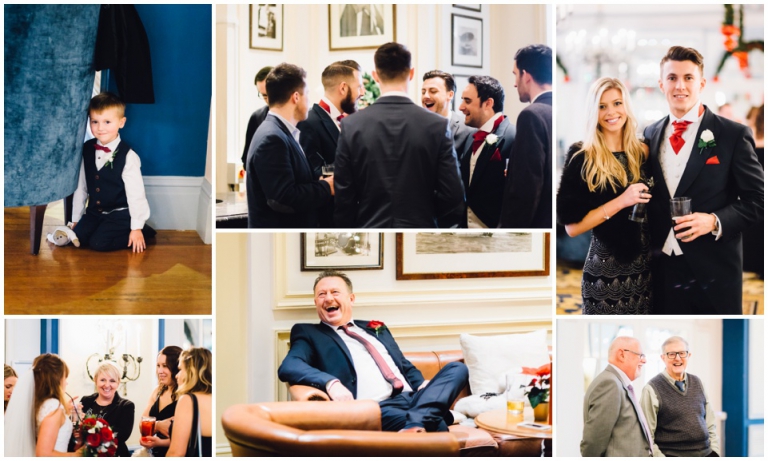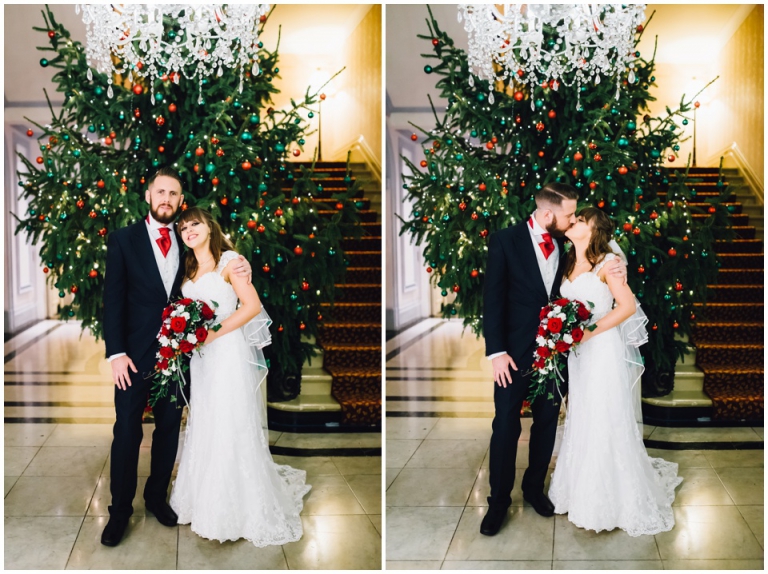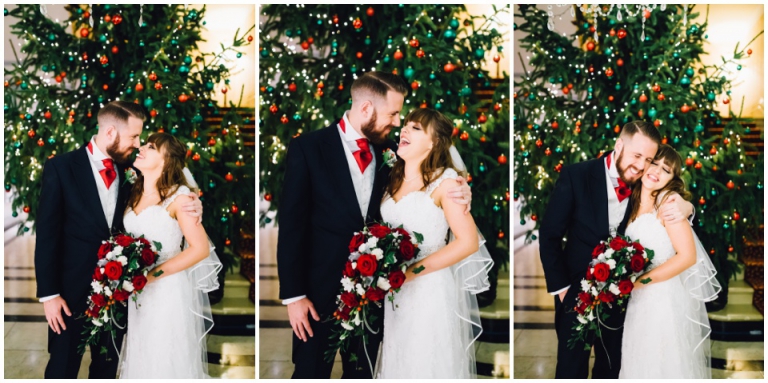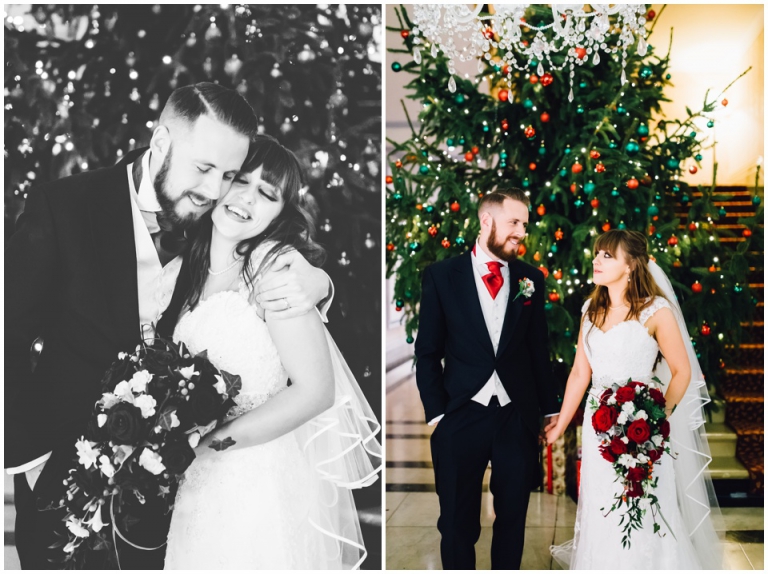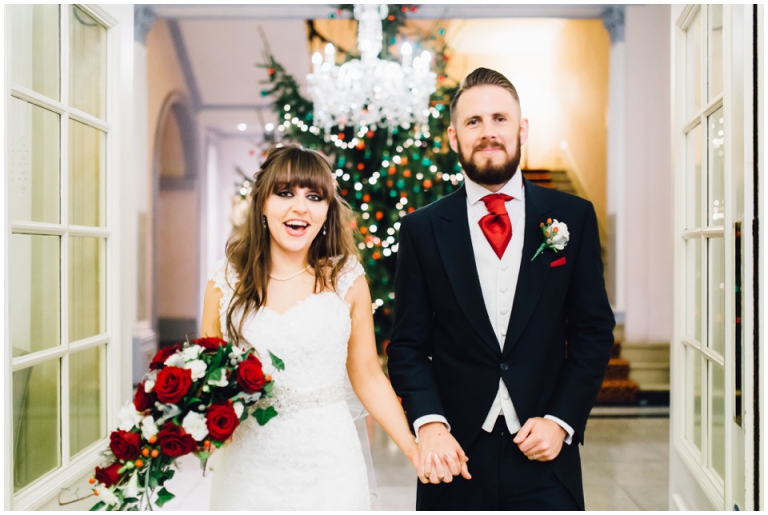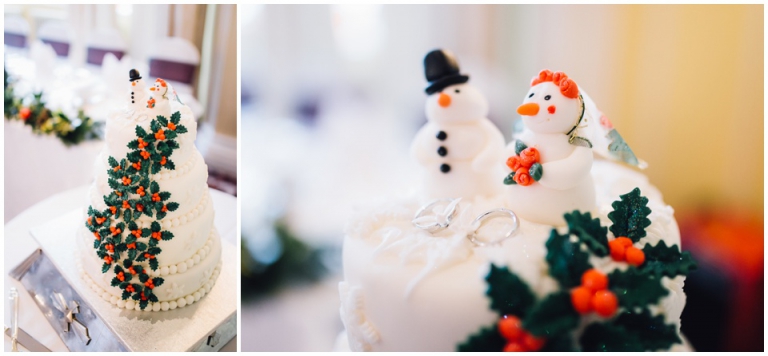 This amazing snowman and holly cake was made by Jess's twin sister Rachel.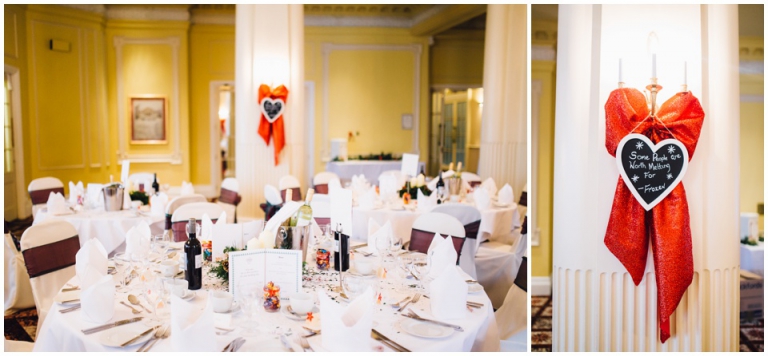 The lovely room decorations were done by Jess, family and friends.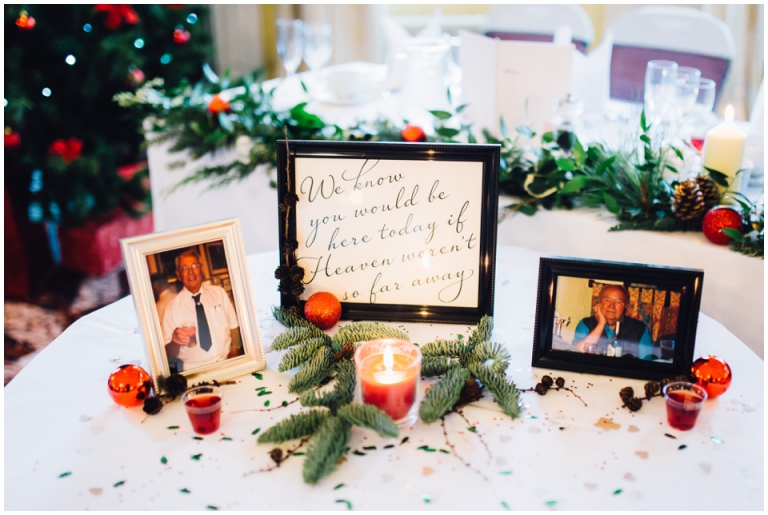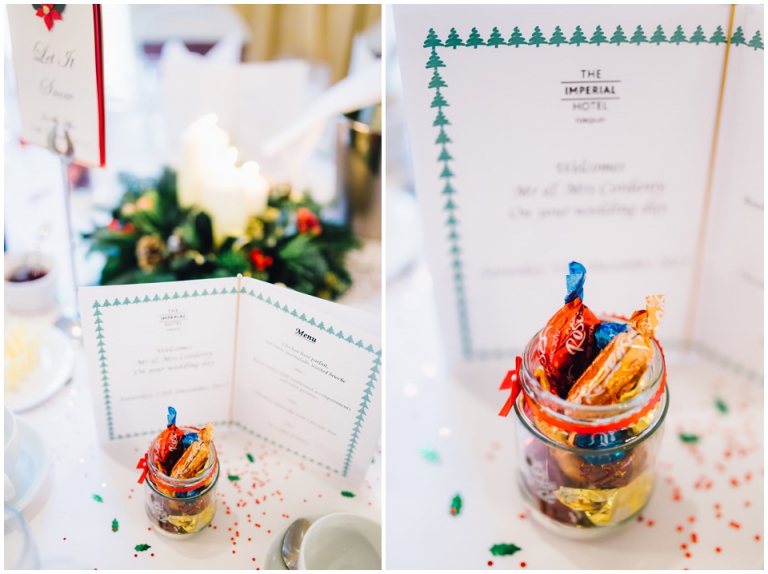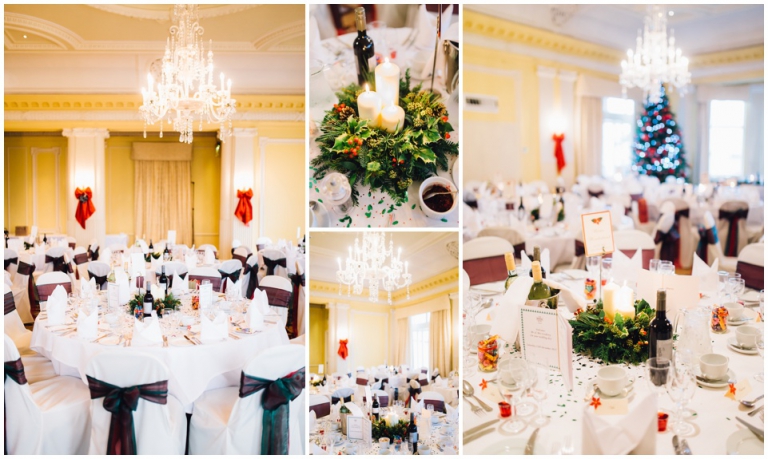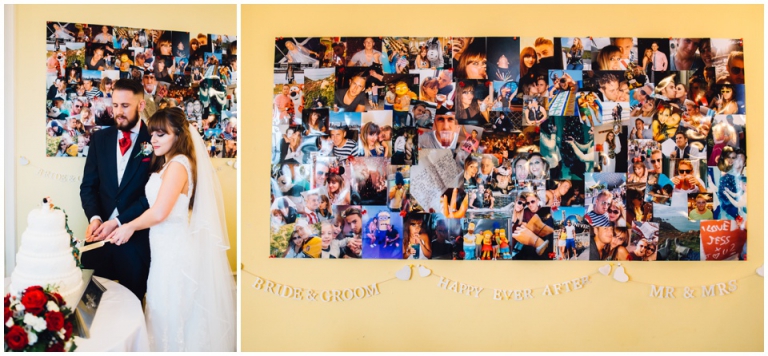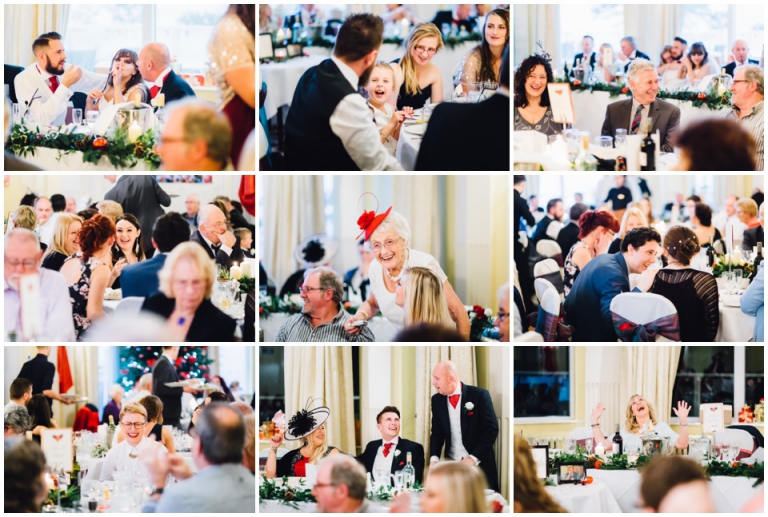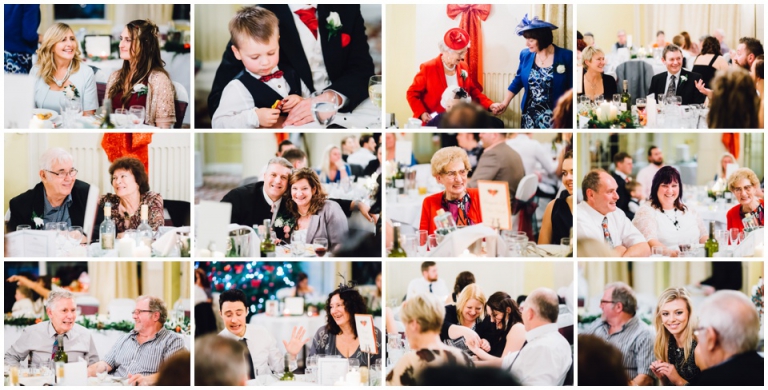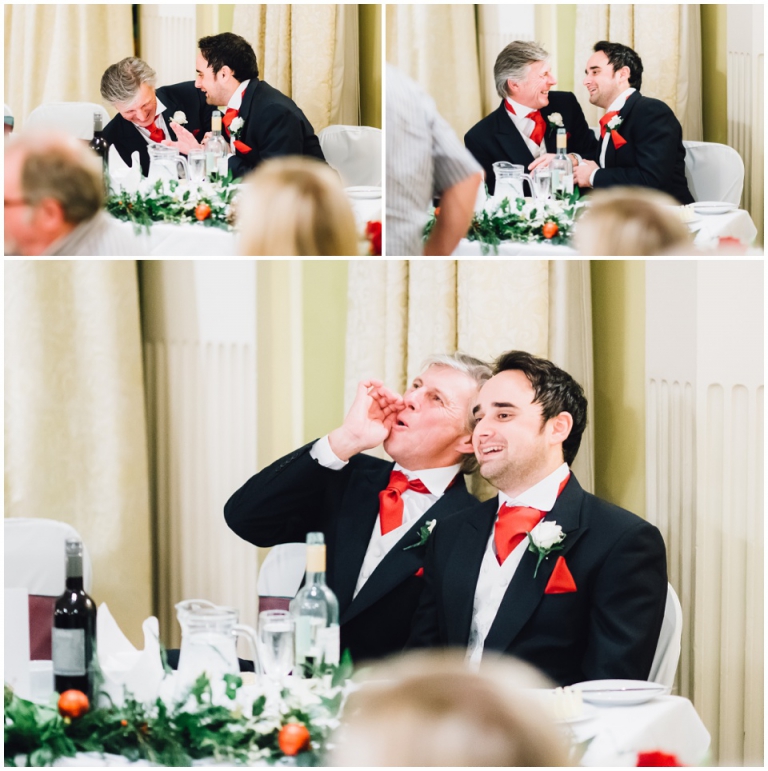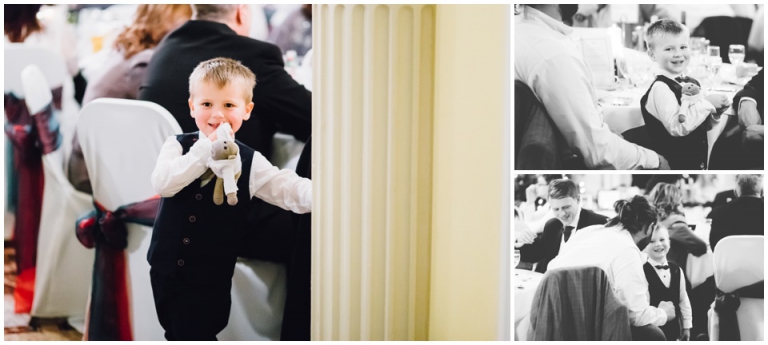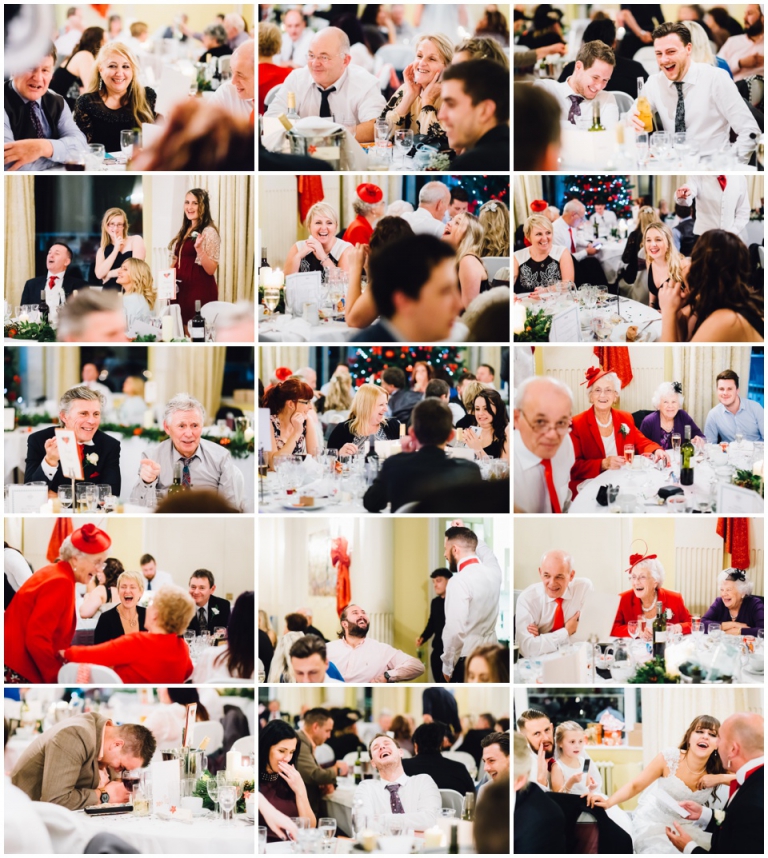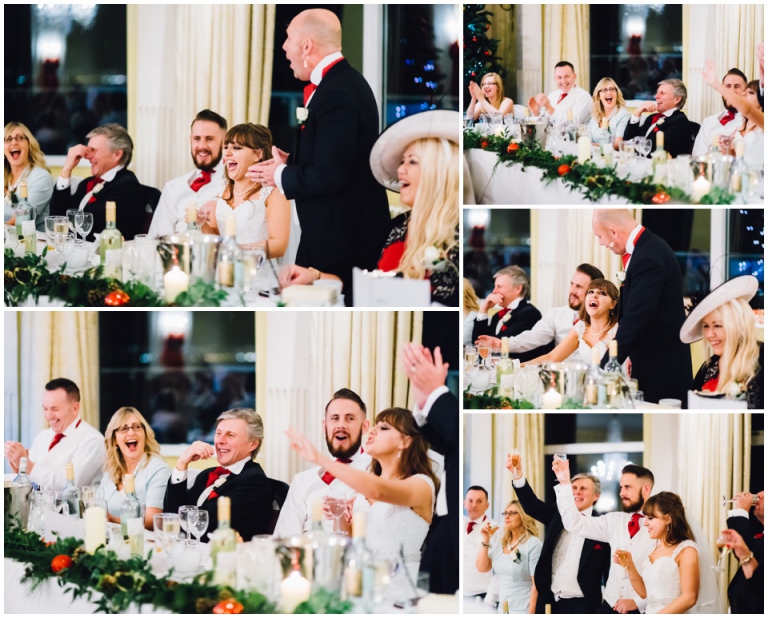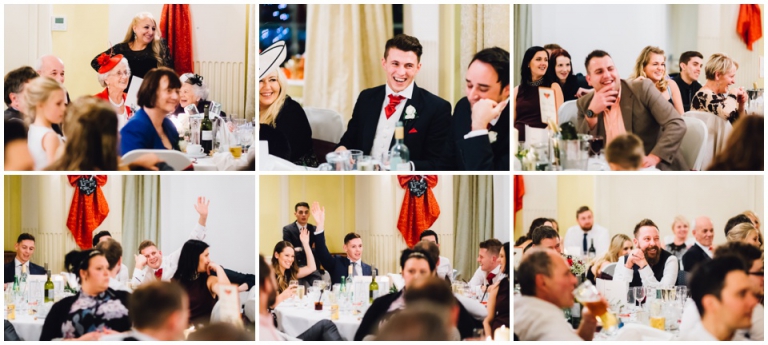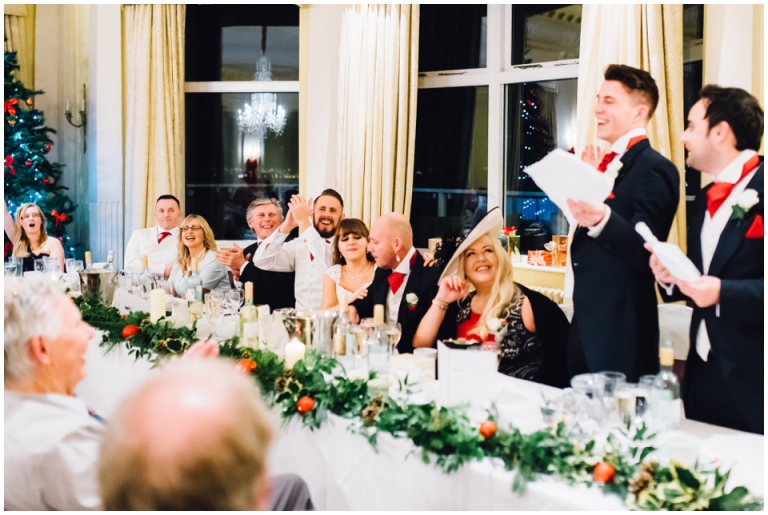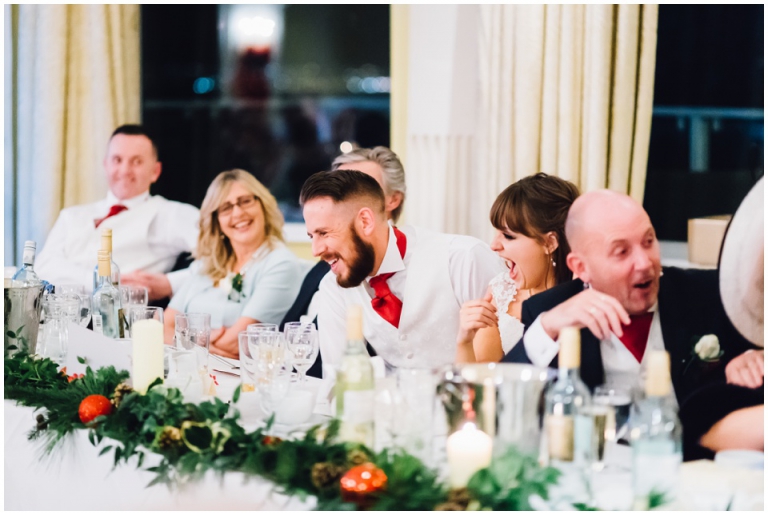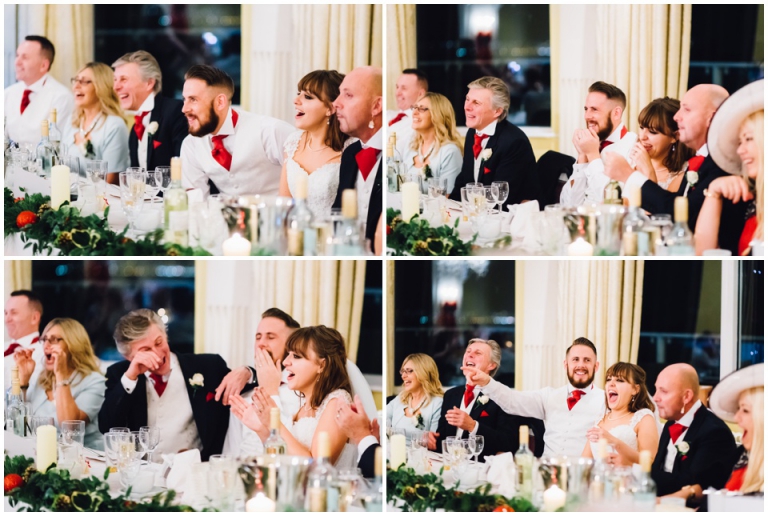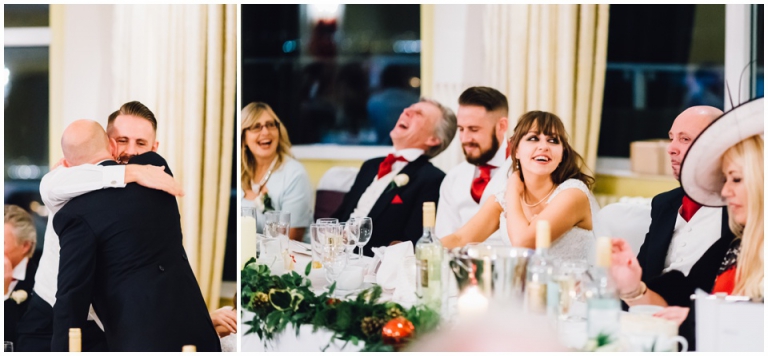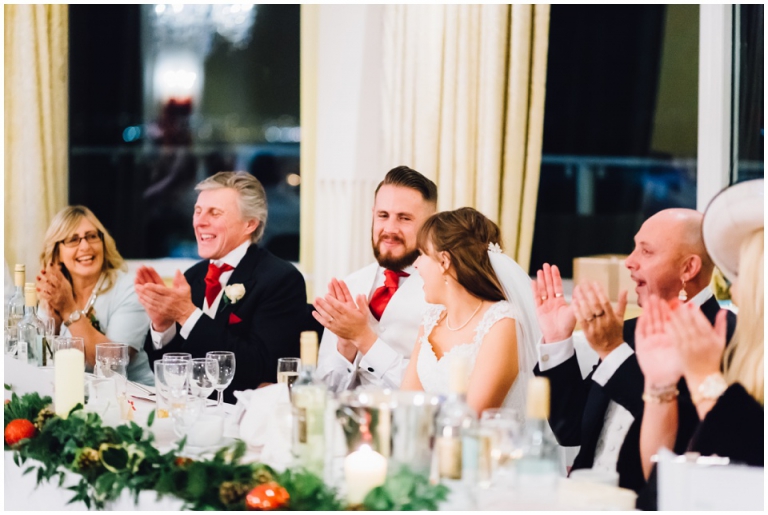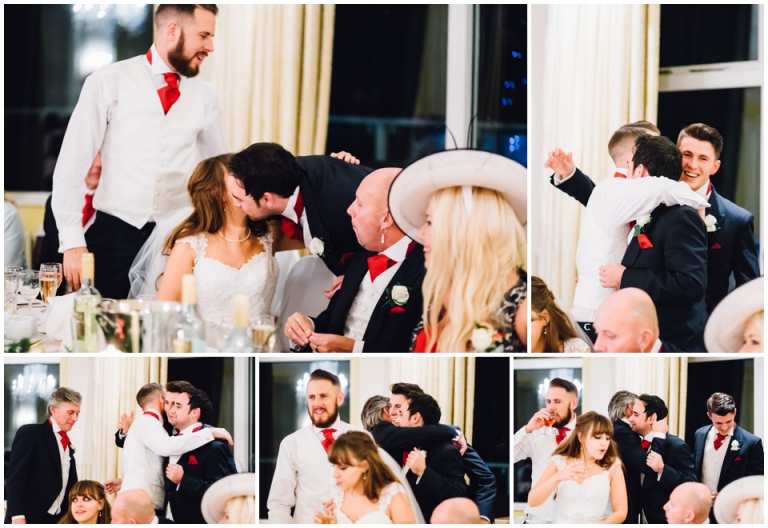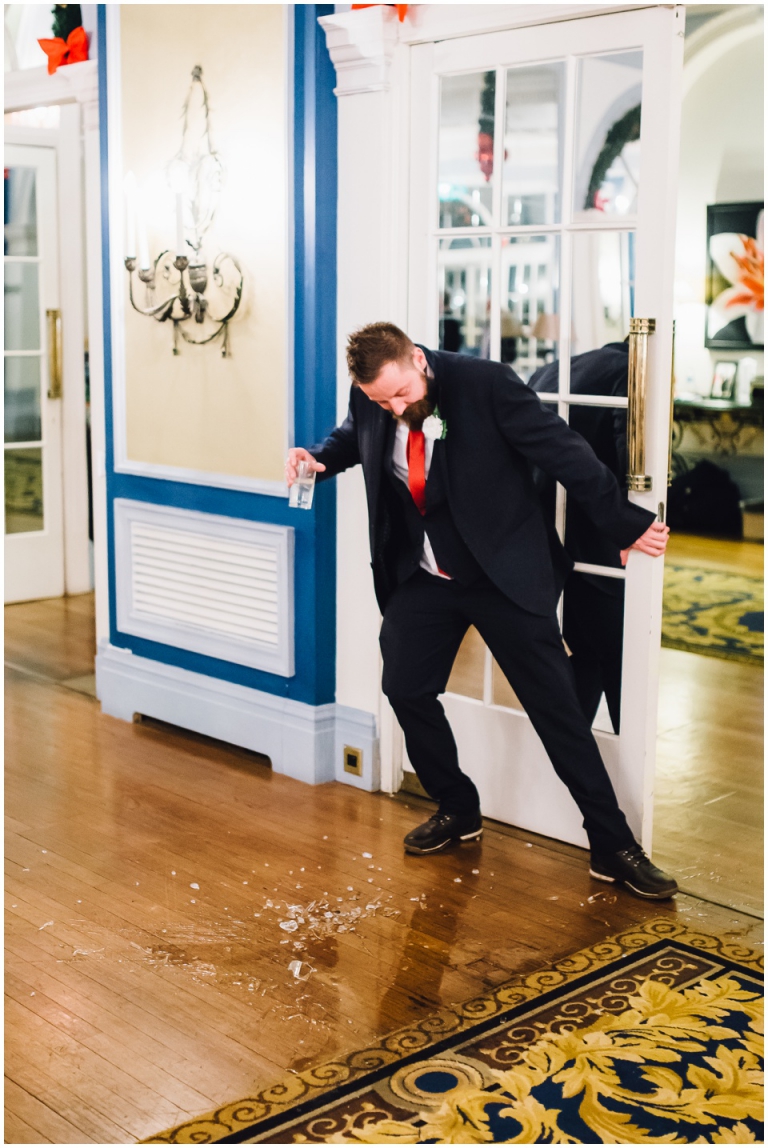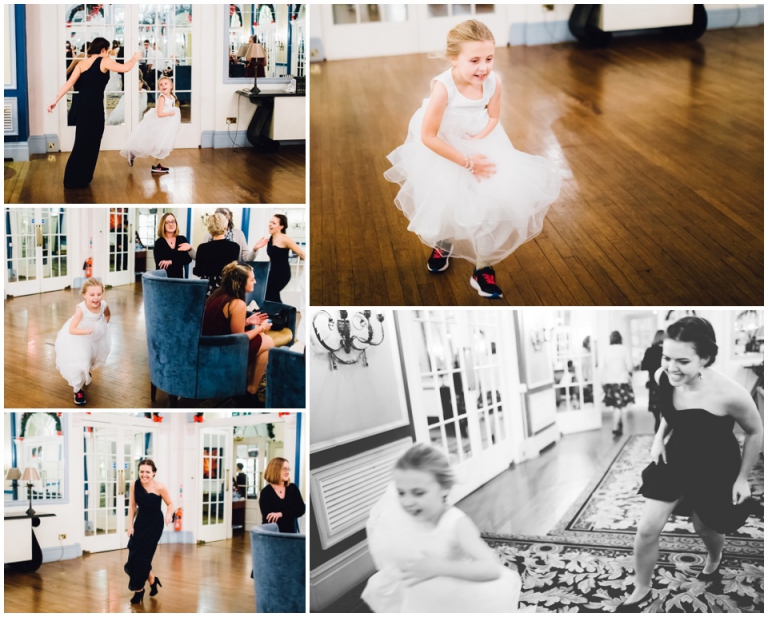 The bridesmaids midnight blue dresses are by by Dessy Dresses from Brides at Waterfields, Torquay.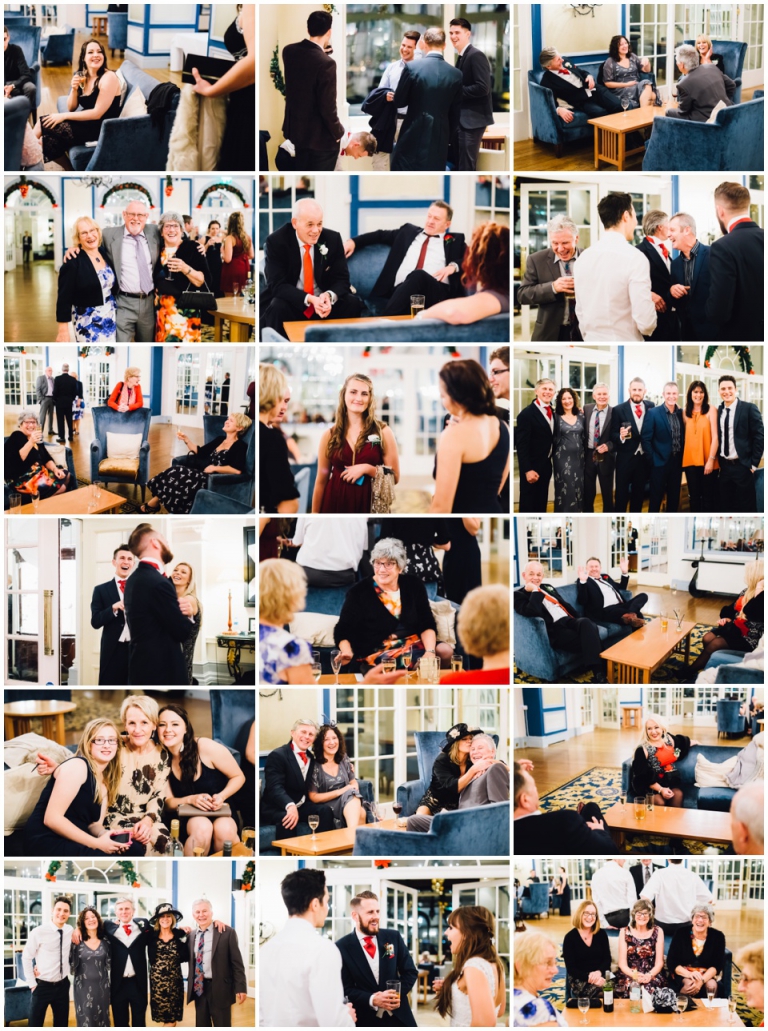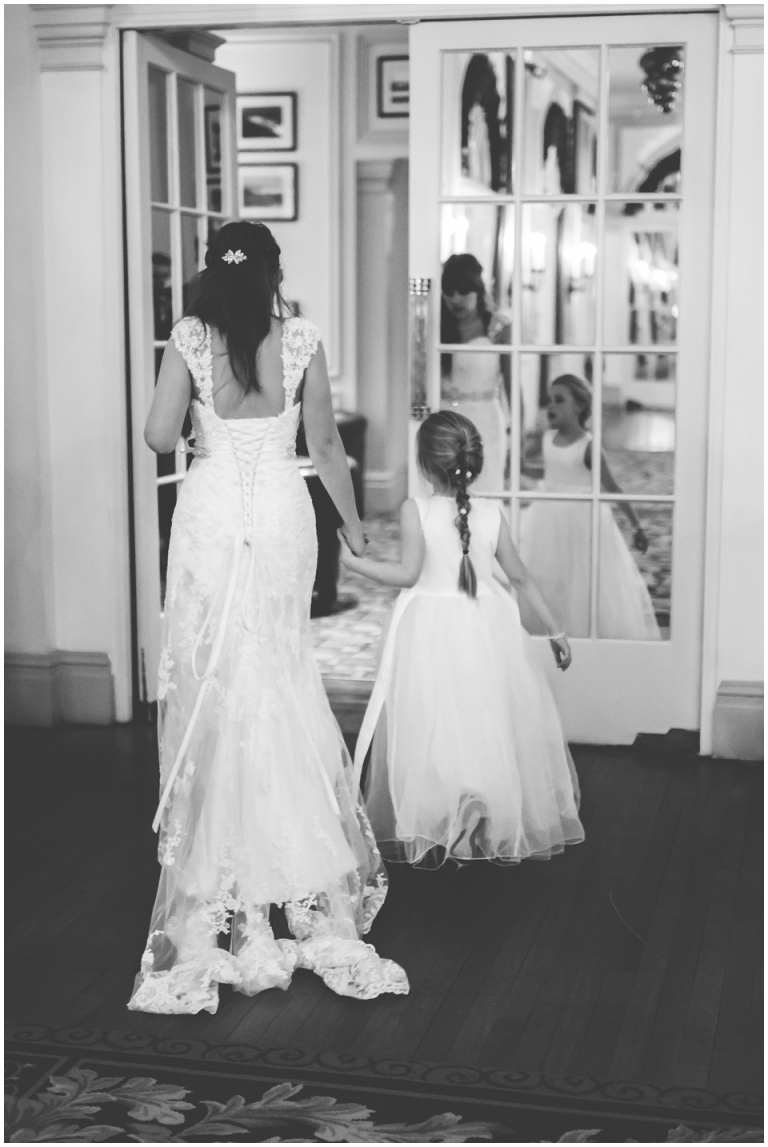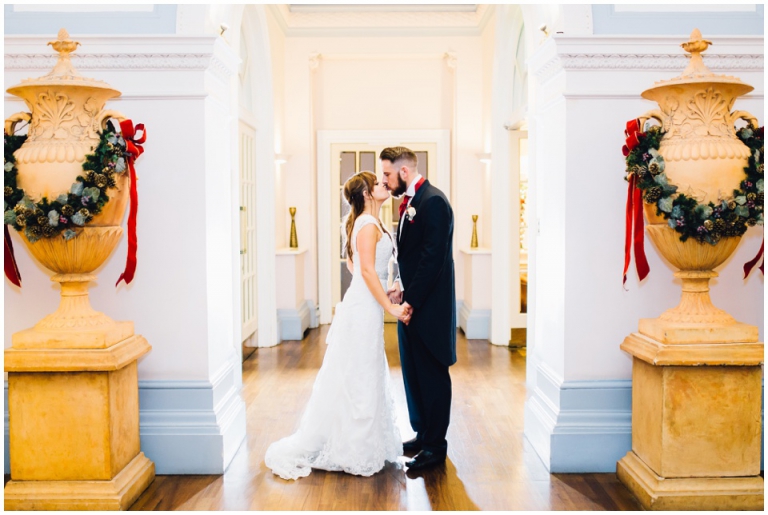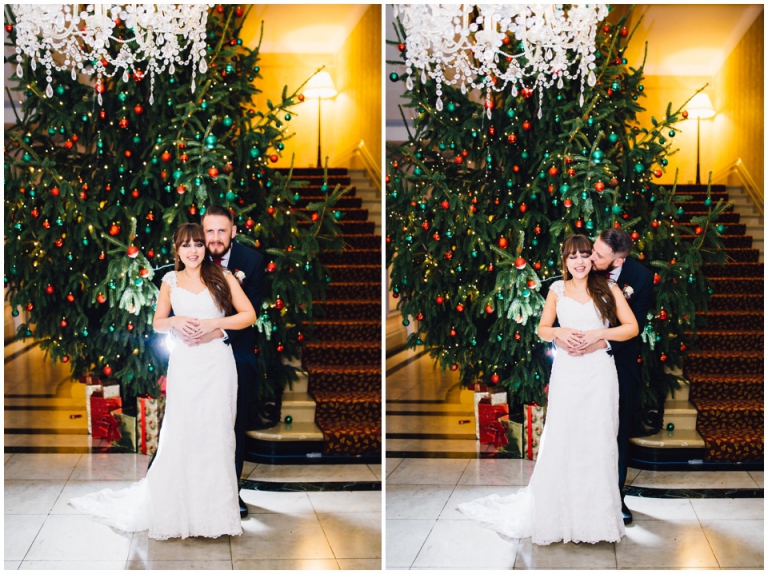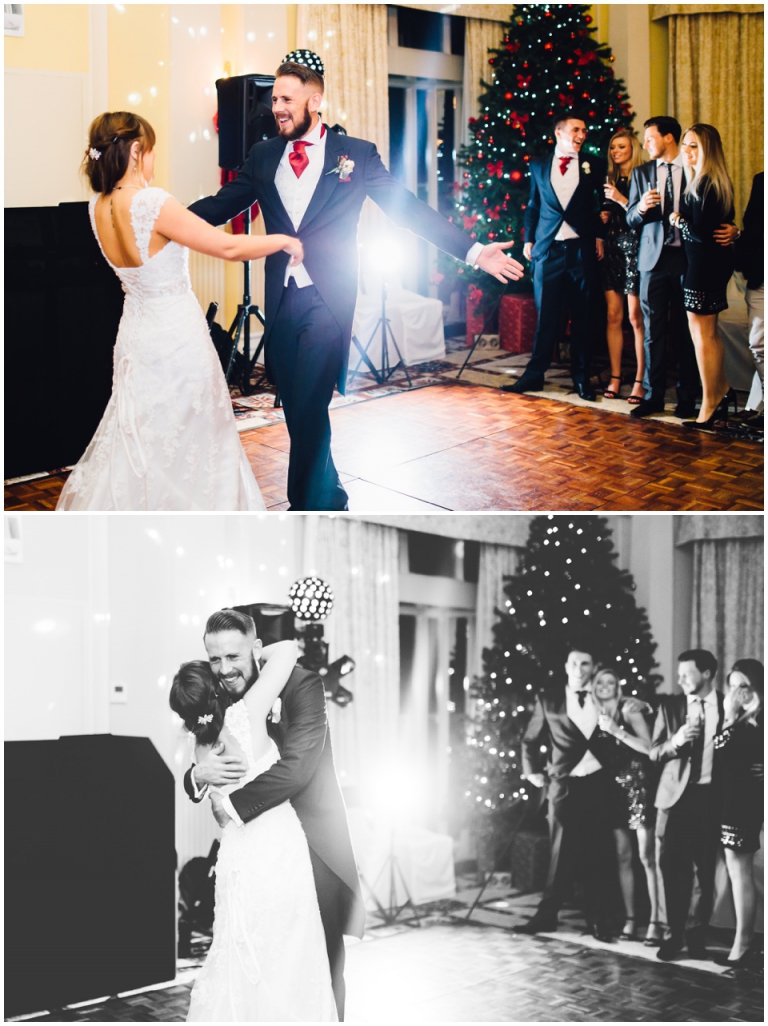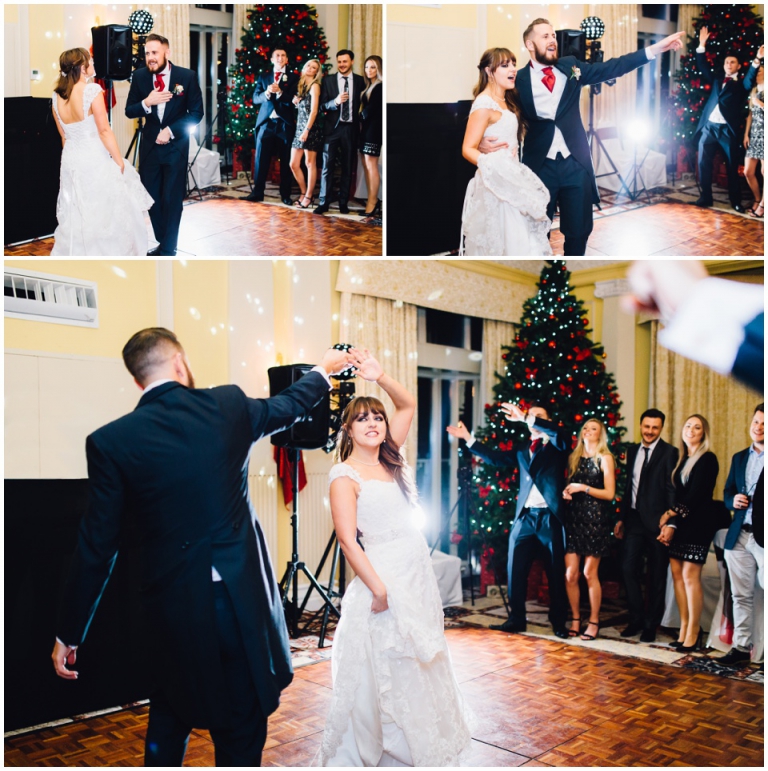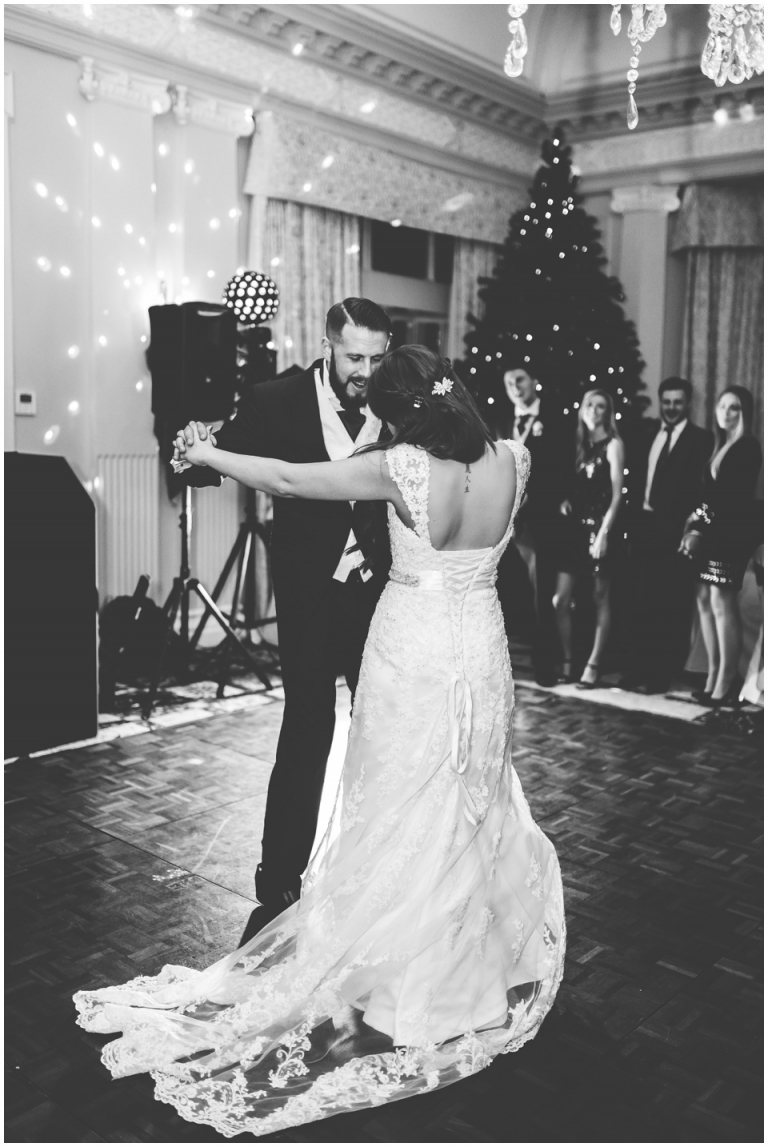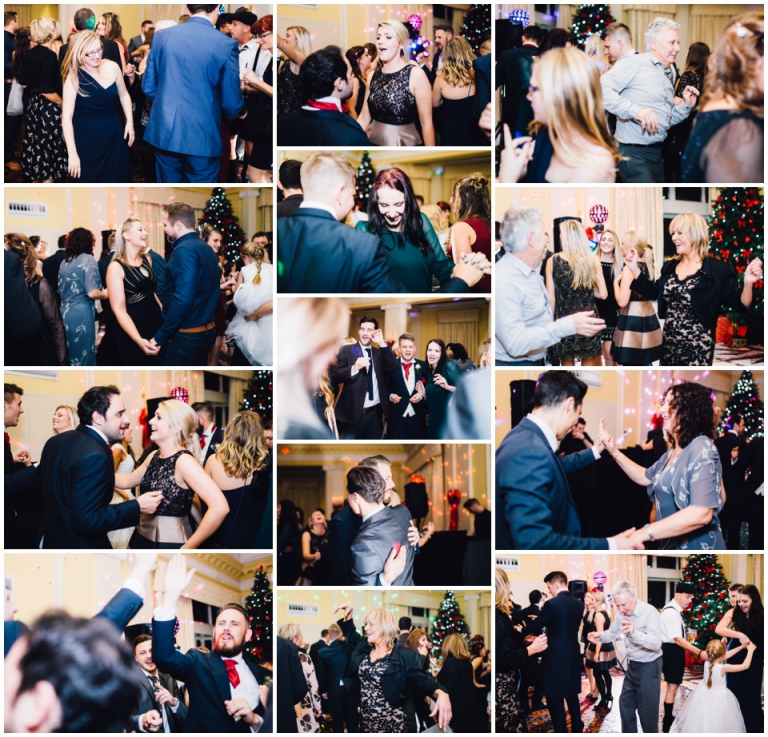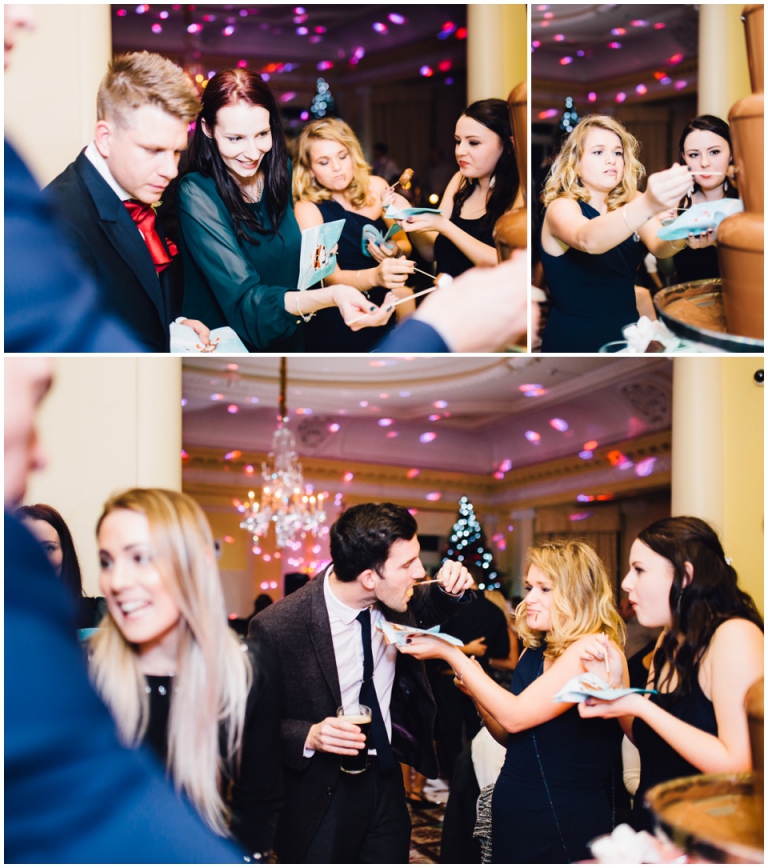 Chocolate Tiers South West supplied their much enjoyed Chocolate Fountain.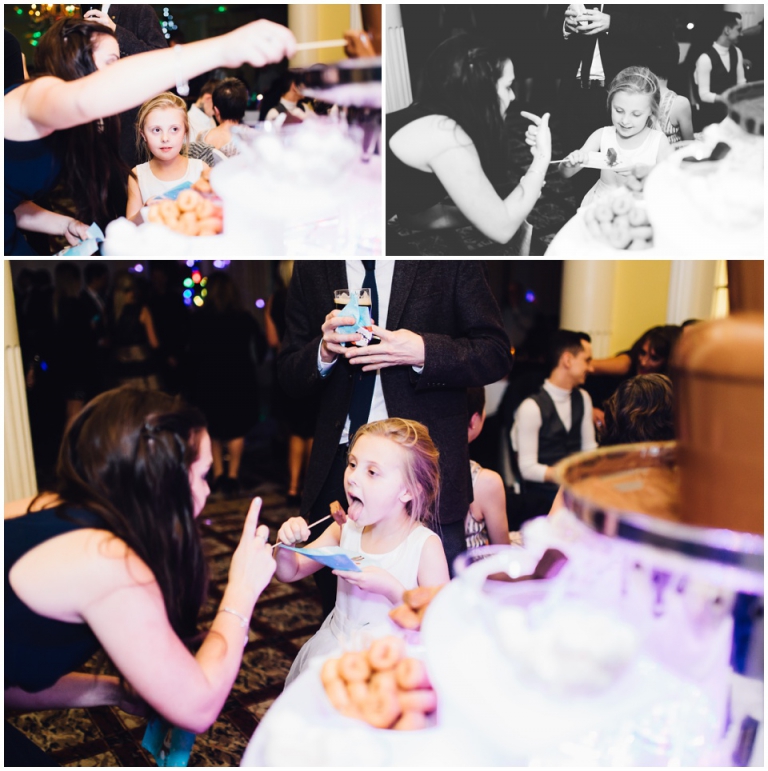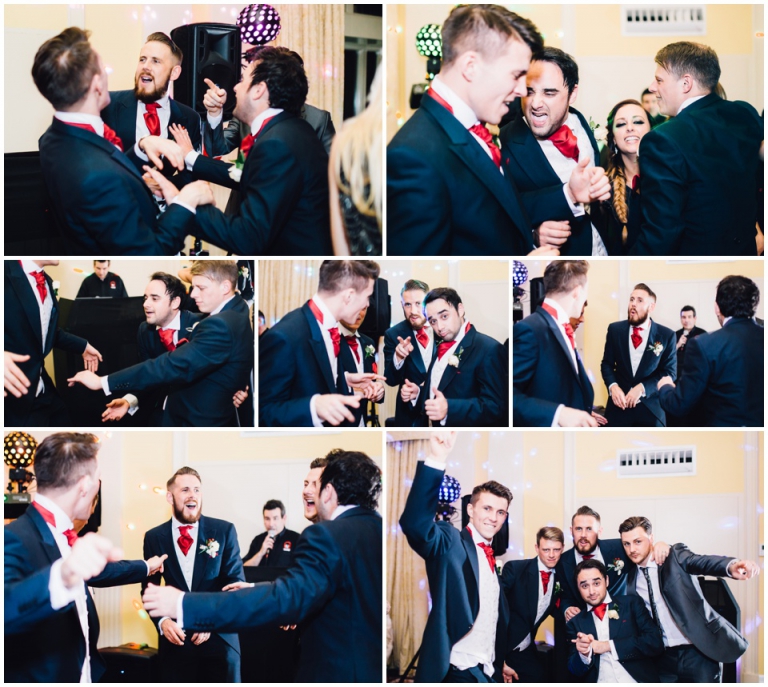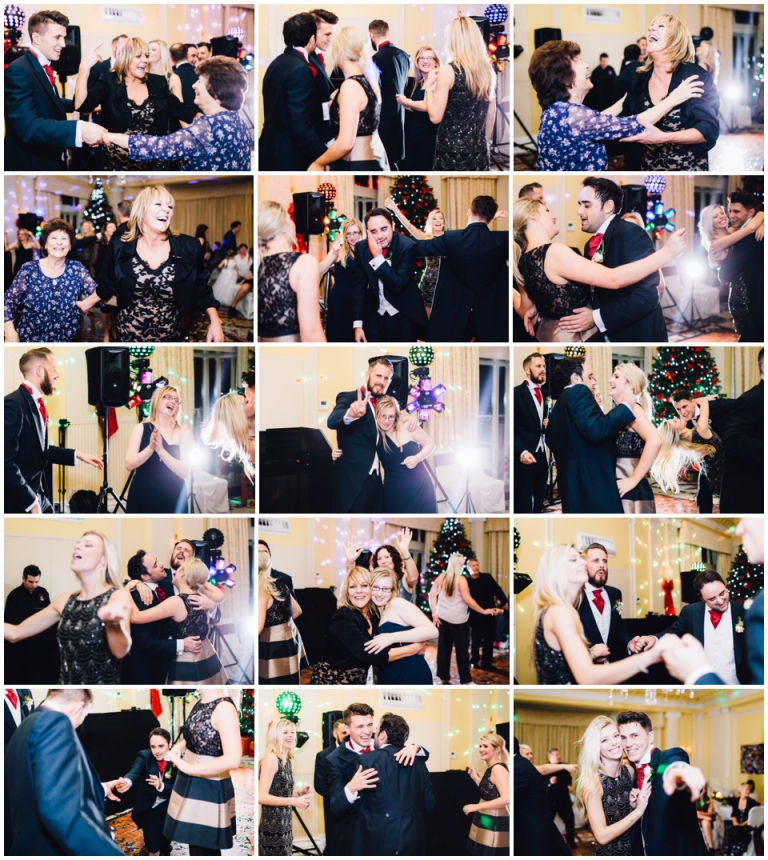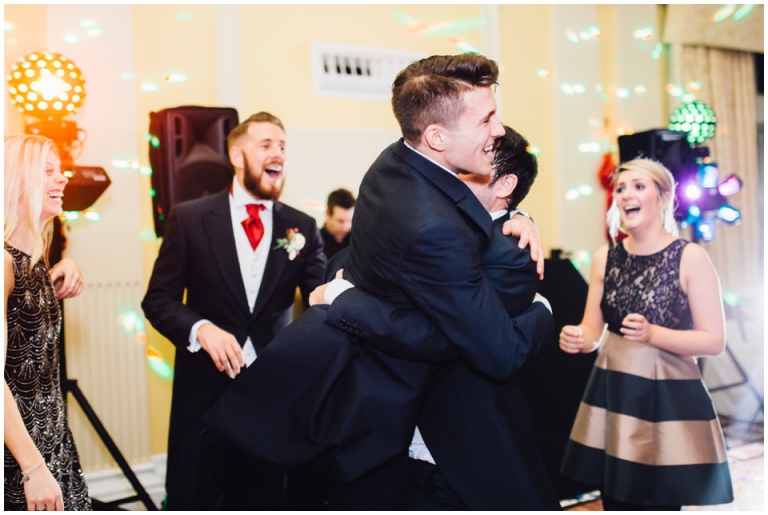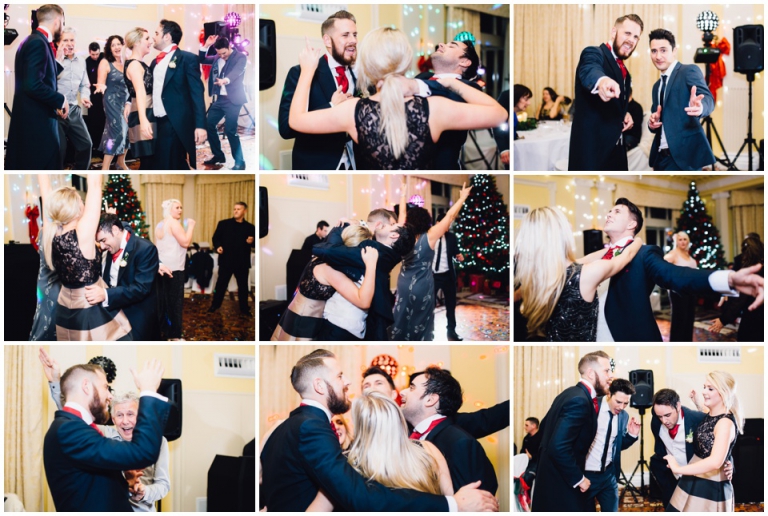 Hope you enjoyed viewing this beautiful wedding, leave a comment below to let me know!
If you're looking for a documentary wedding photographer in Torbay, I'd love to hear from you 🙂
Holly x