I loved Lisa and Brett's wedding. They had a relaxed and fun approach to their special day, which I think always leads to the best photos of both the happy couple and their guests. Yet it was also a wedding of love and feeling, with both Lisa and Brett getting teary-eyed during the speeches. I think their 6-month-old son Ashley cried less than them!
The venue was Dartmouth Royal Naval College; a stunning building overlooking the town of Dartmouth in Devon, with a beautiful onsite chapel for the ceremony. Dartmouth is my old home-town, so it was great shooting a wedding that contained some old faces (more about that below!) in a nostalgic, beautiful setting.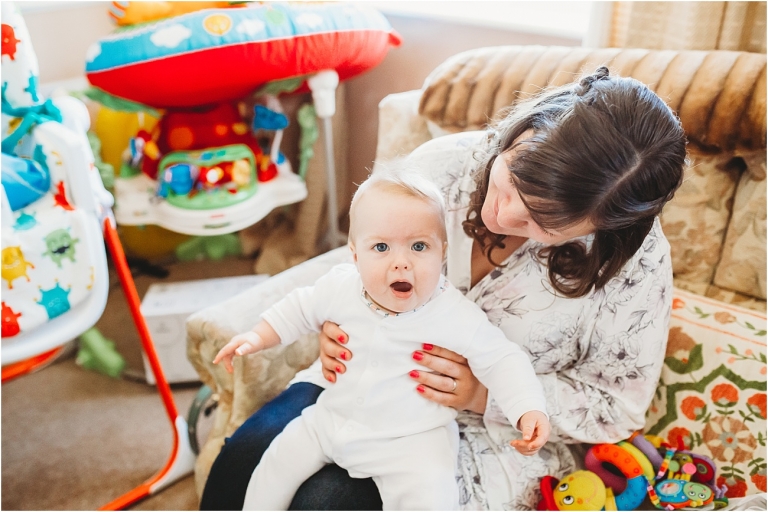 This was the first time that I met Ashley and oh, how cute is he? Lisa was pregnant with him at Jamie and Mark's wedding last year, so it was amazing to finally meet him, he absolutely loves the camera!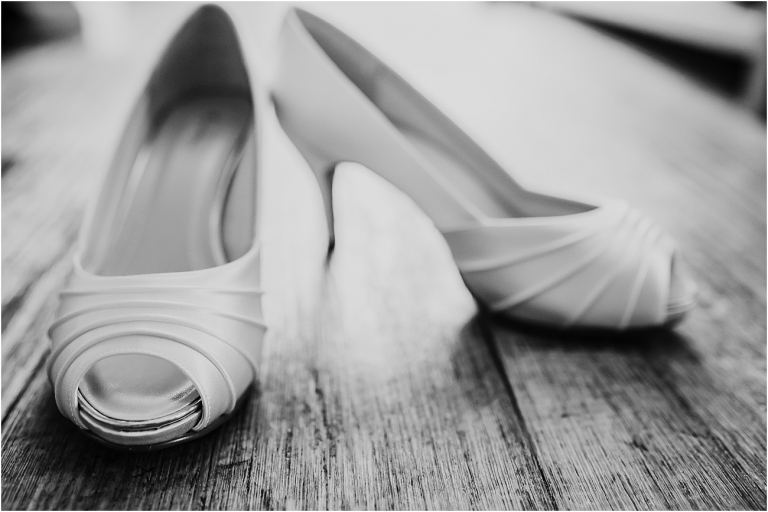 Lisa's stunning wedding dress and shoes are from The Bridal Box and the lovely blue bridesmaids dresses are from Asos.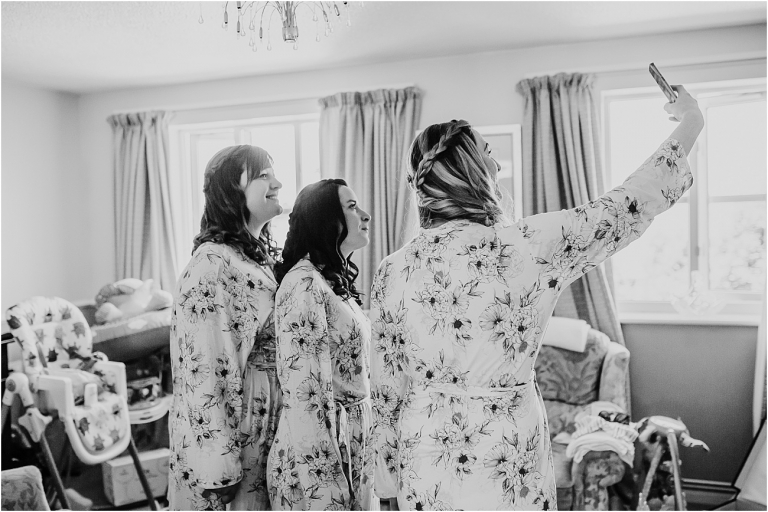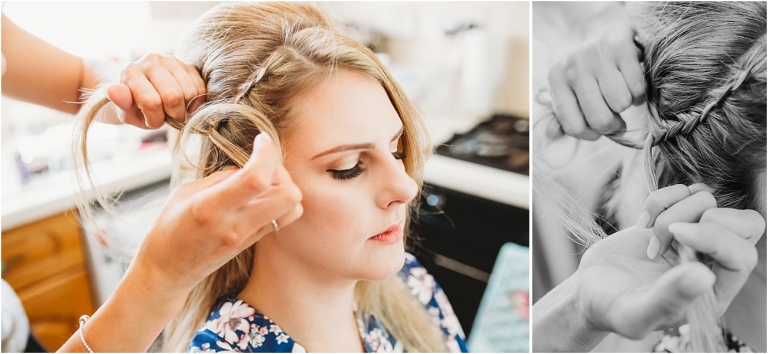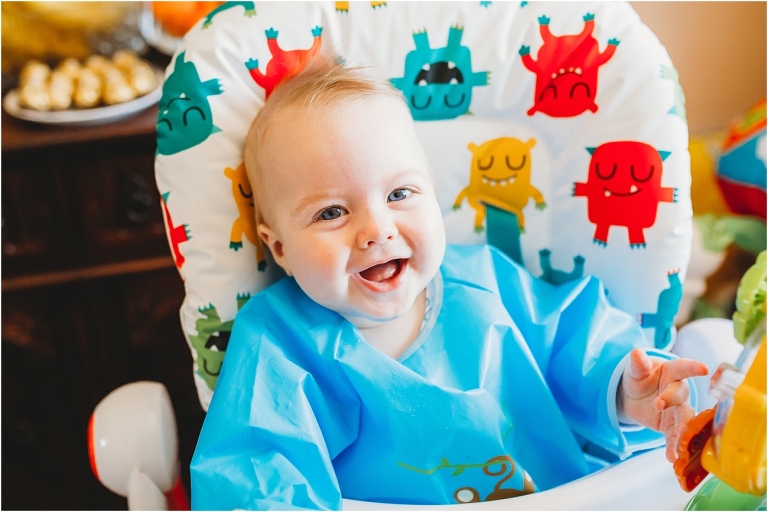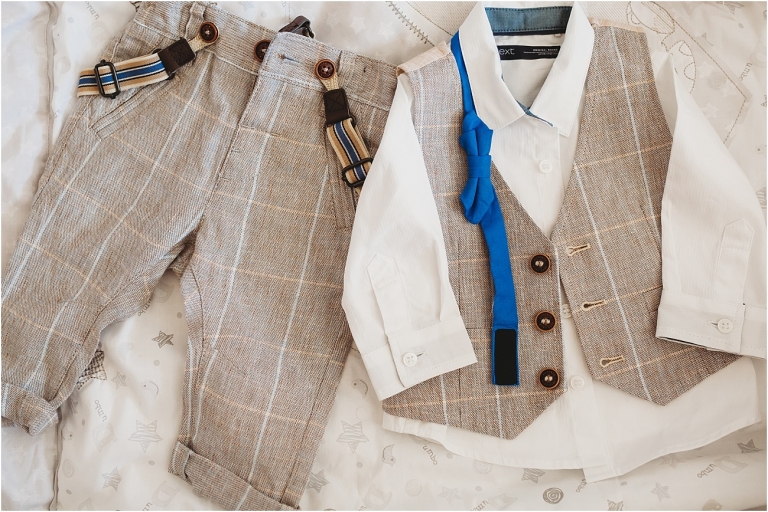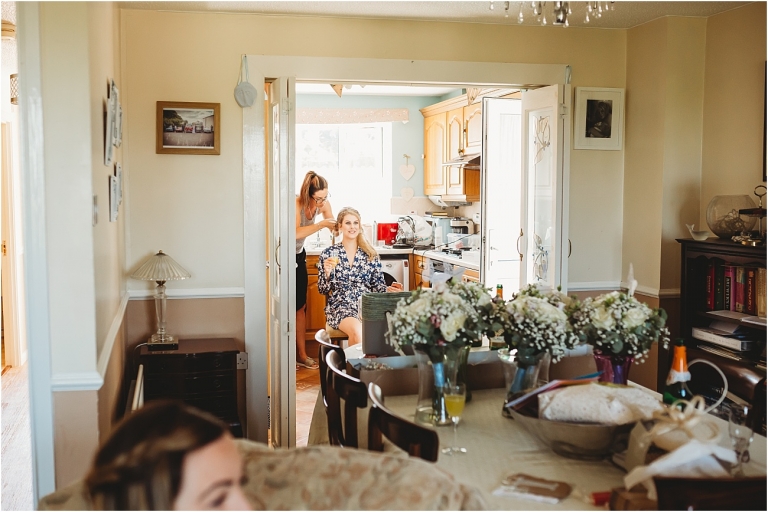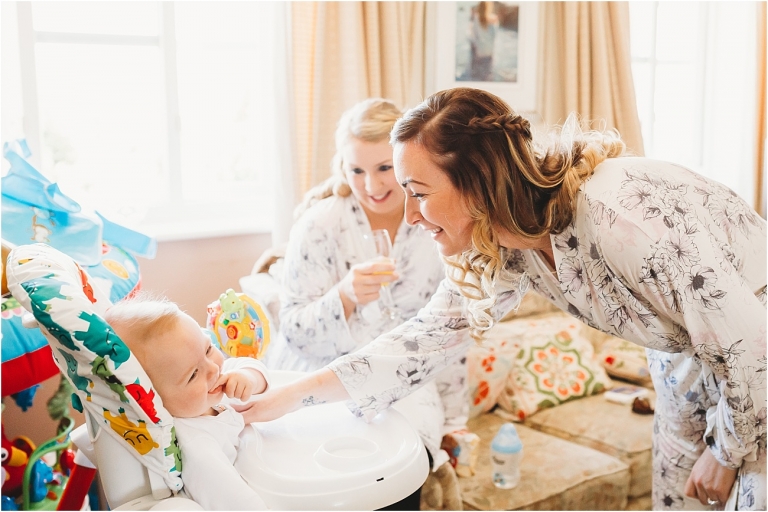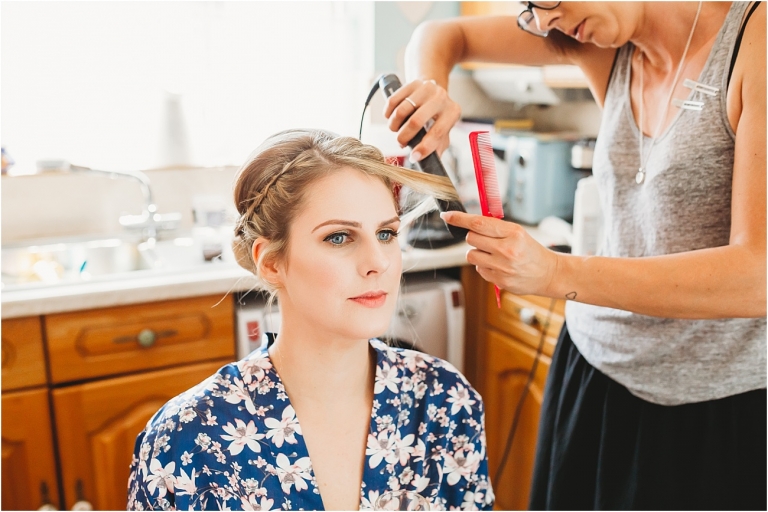 Lisa's hair was beautifully styled by her friend, Tilly Rogers.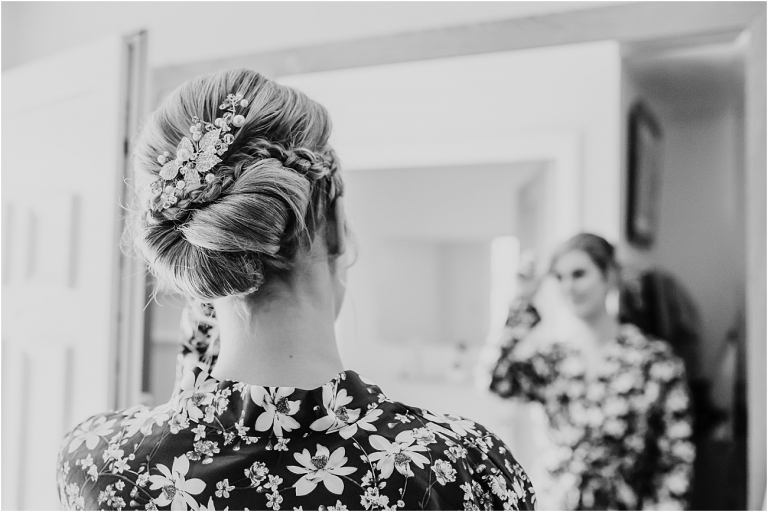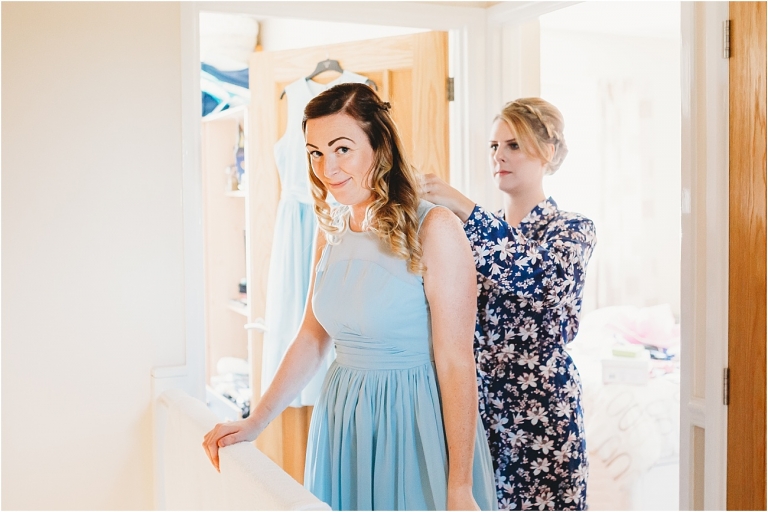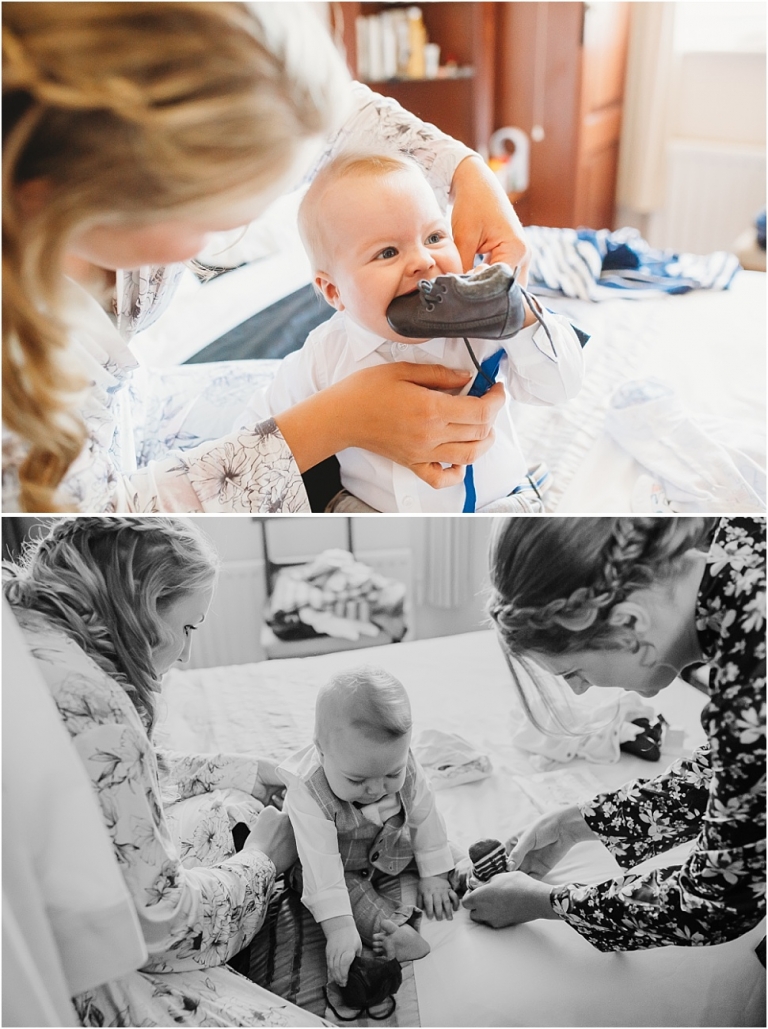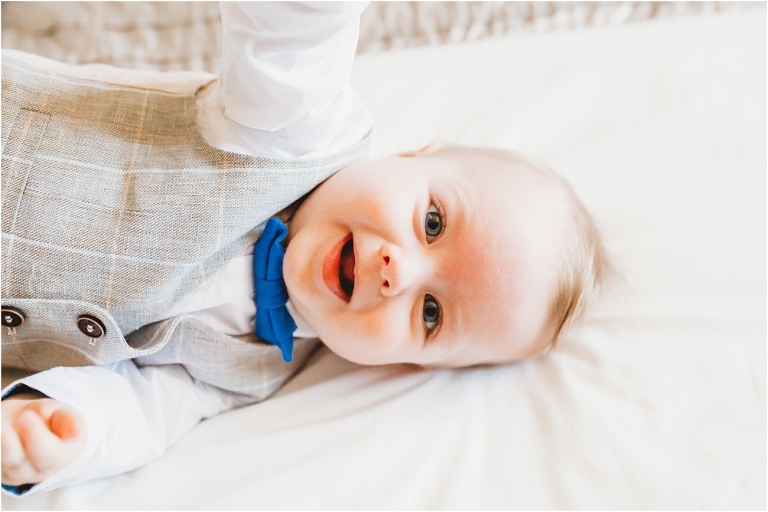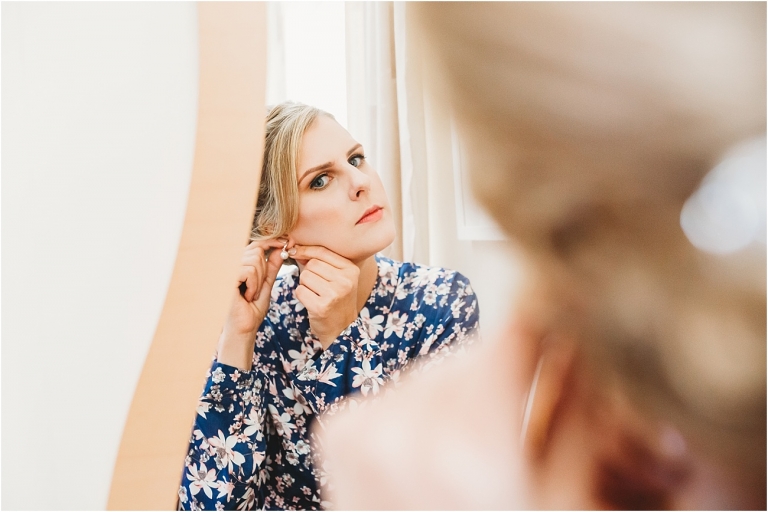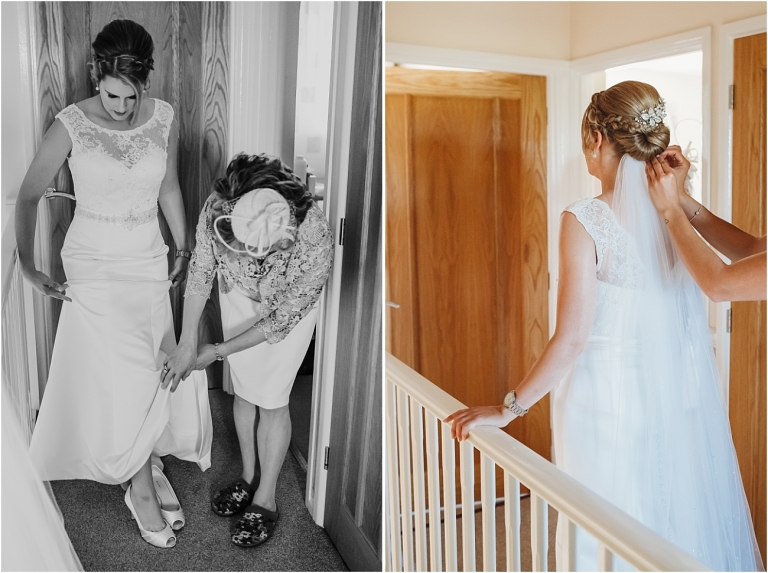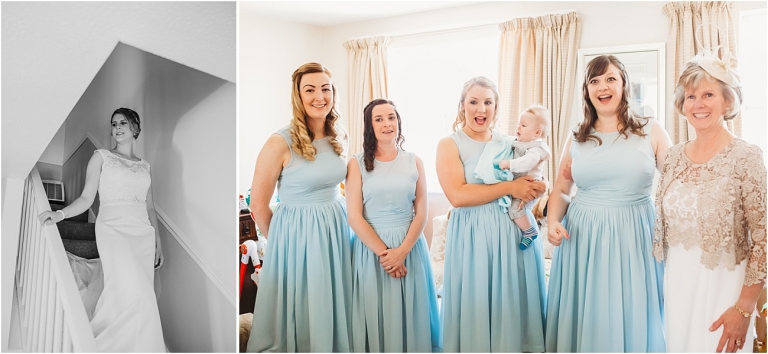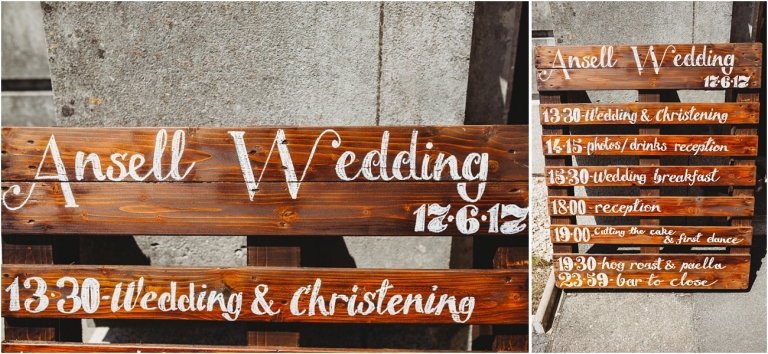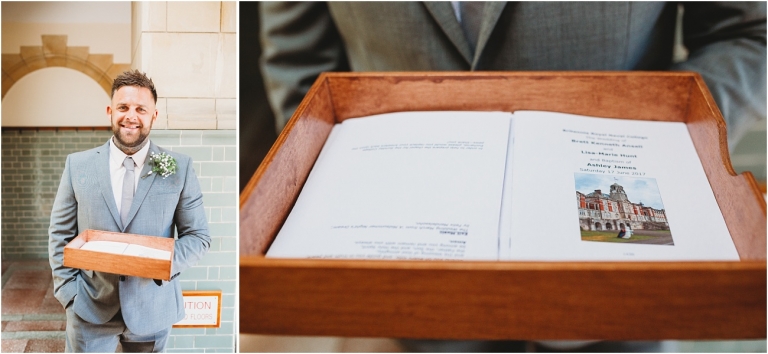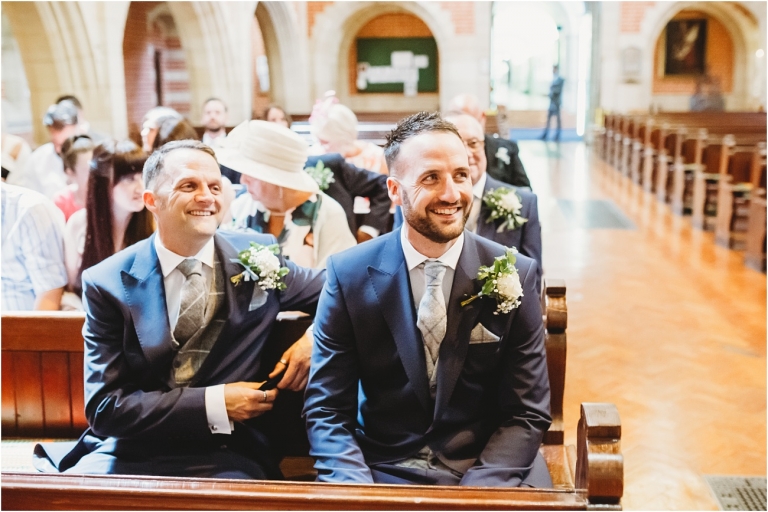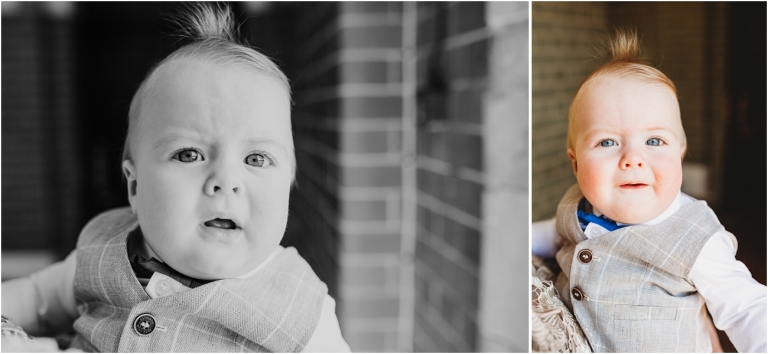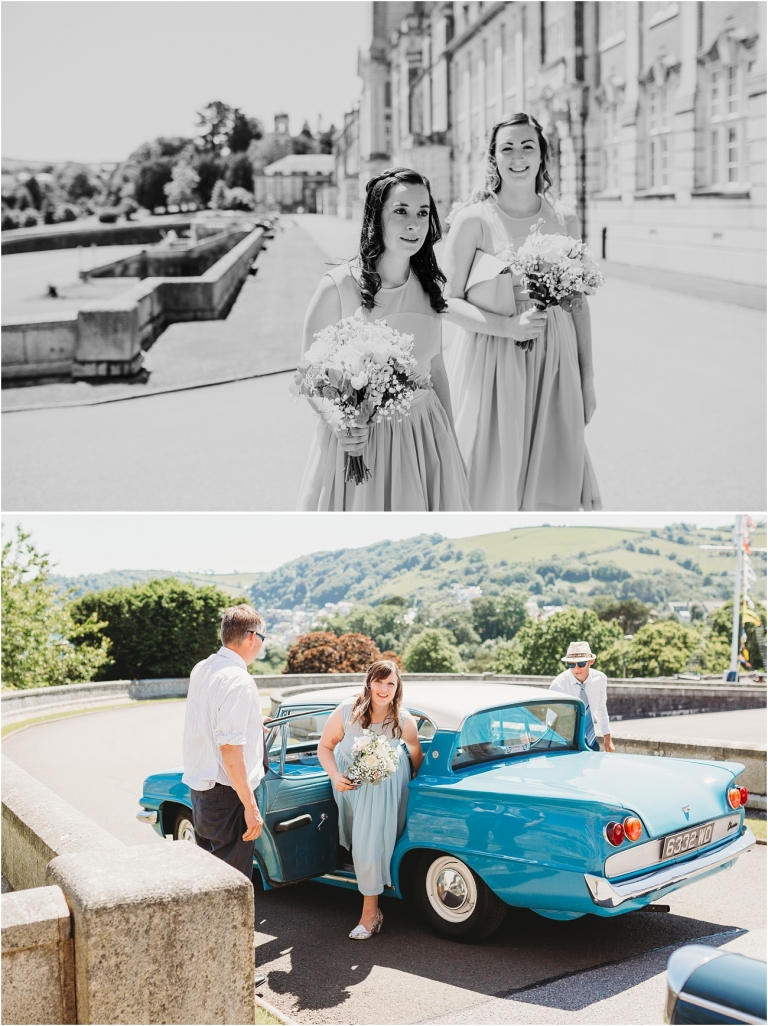 The Lisa's dad drove her to the Naval College in his Hilman Minx, and the bridesmaids were driven in his friends cars.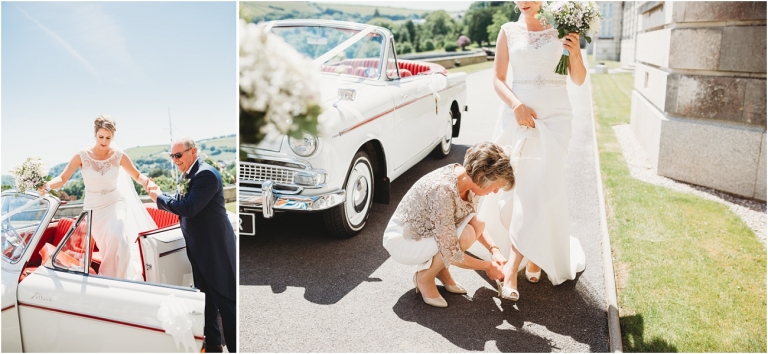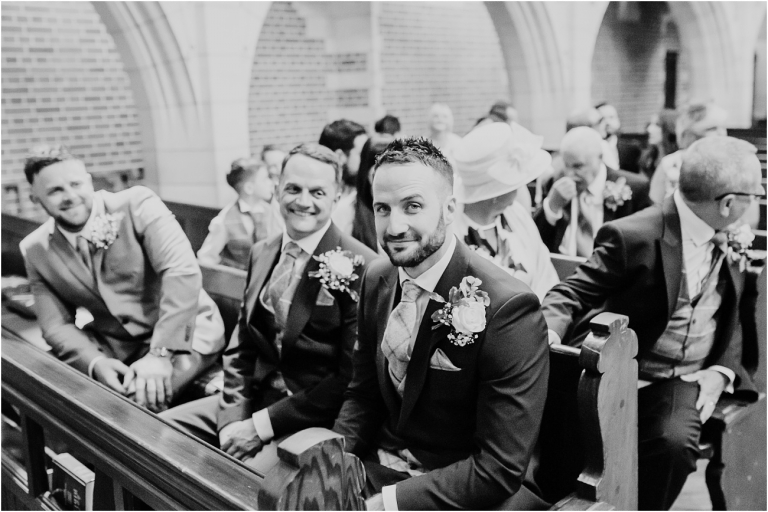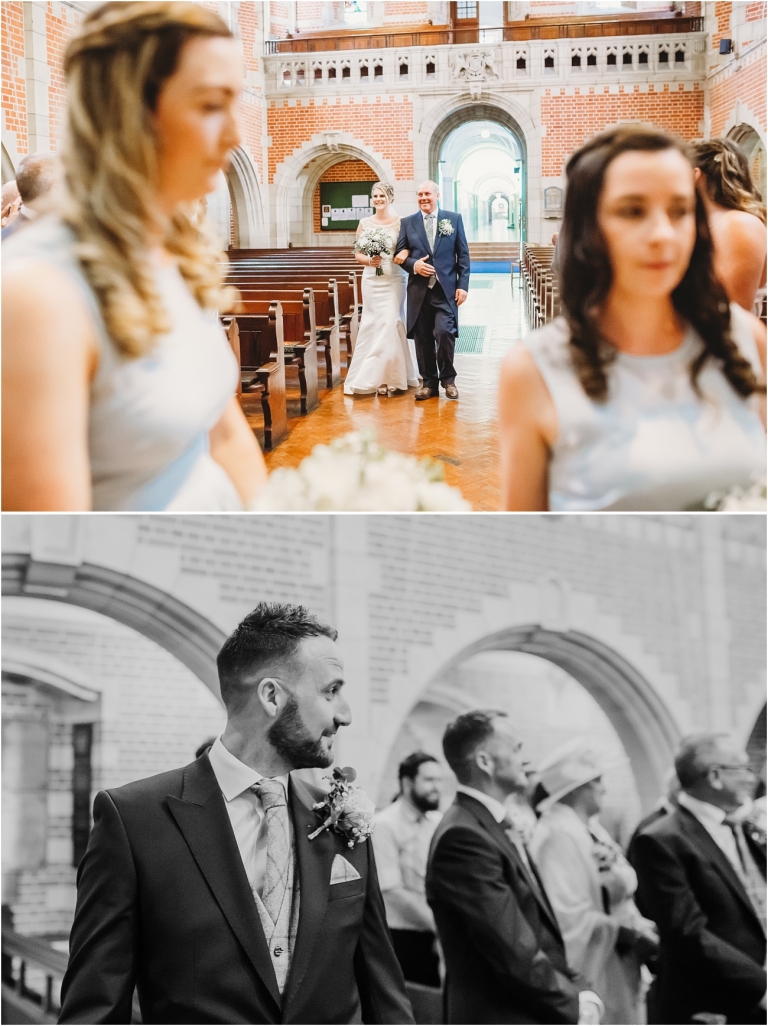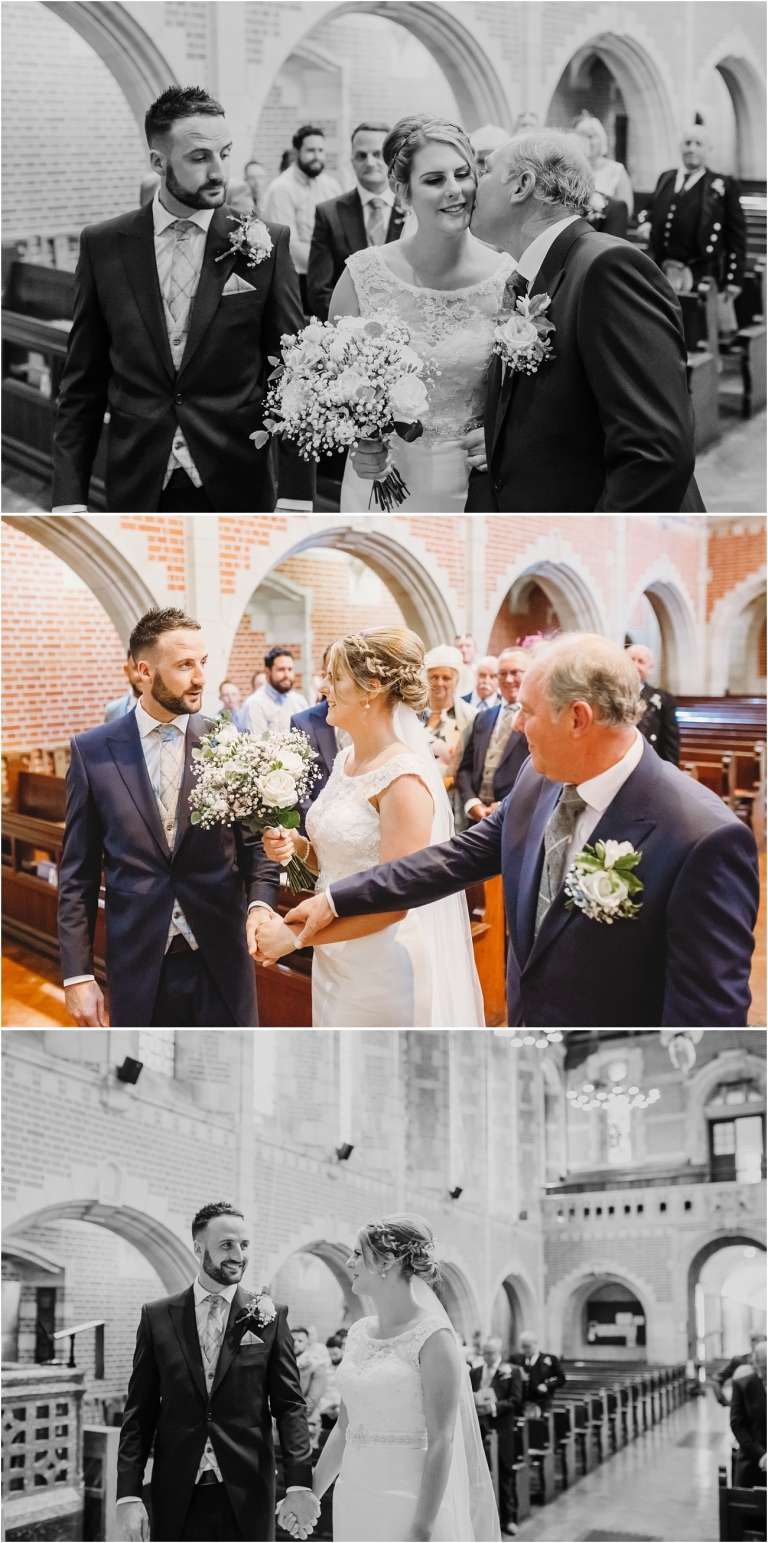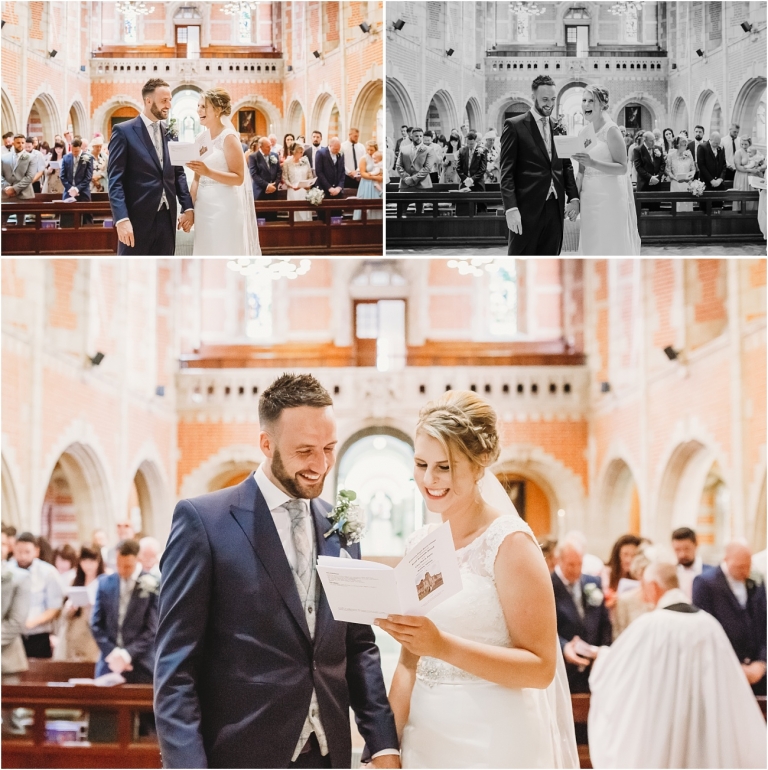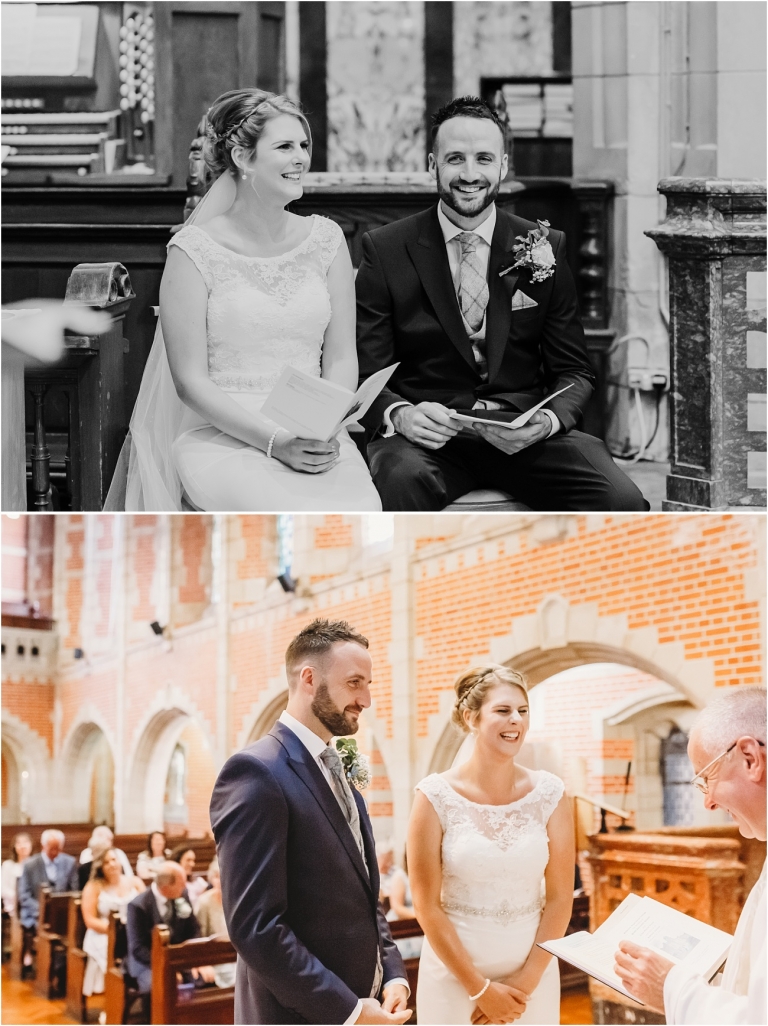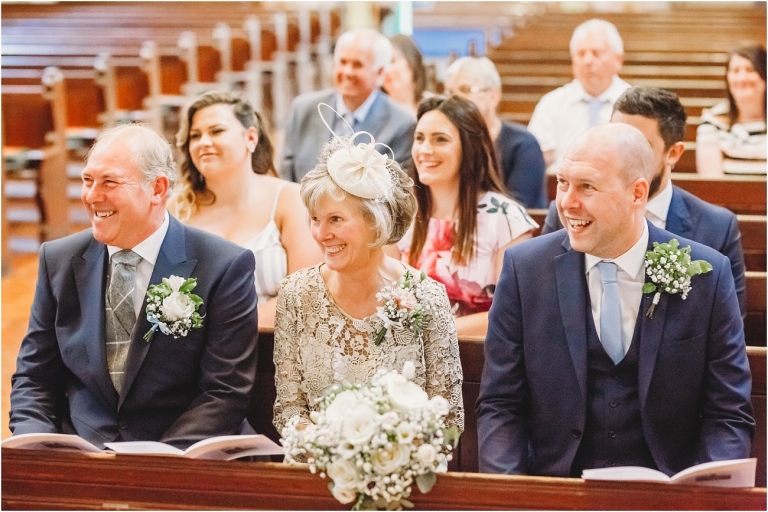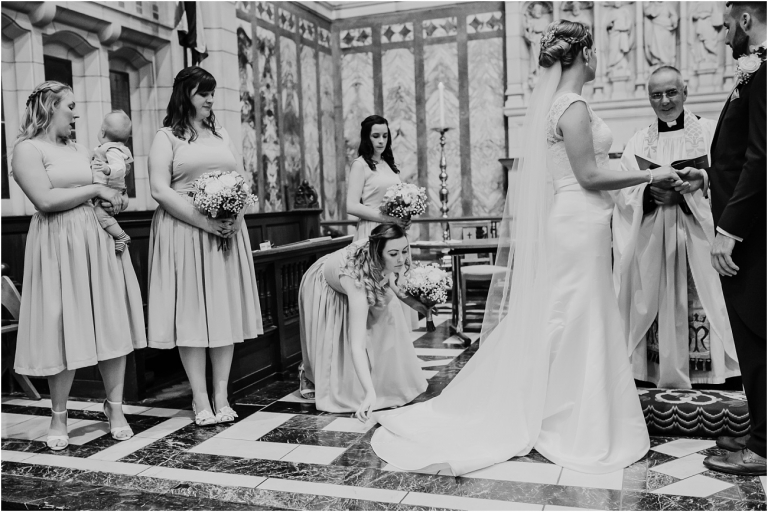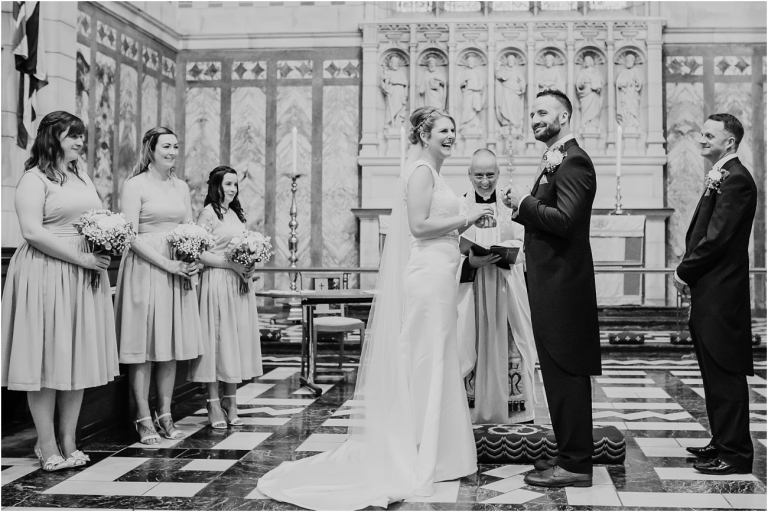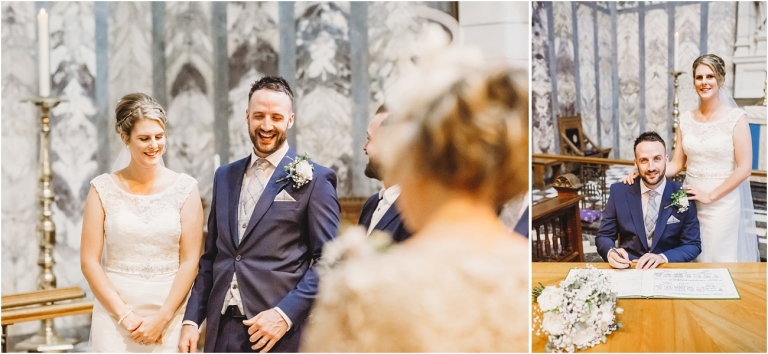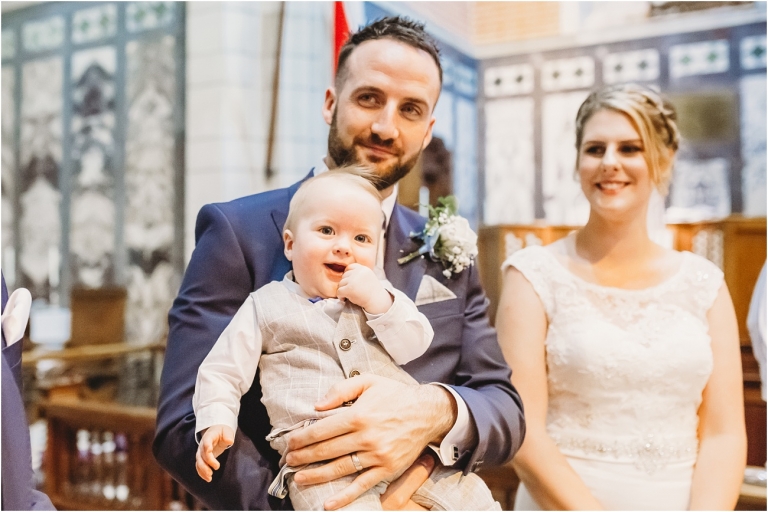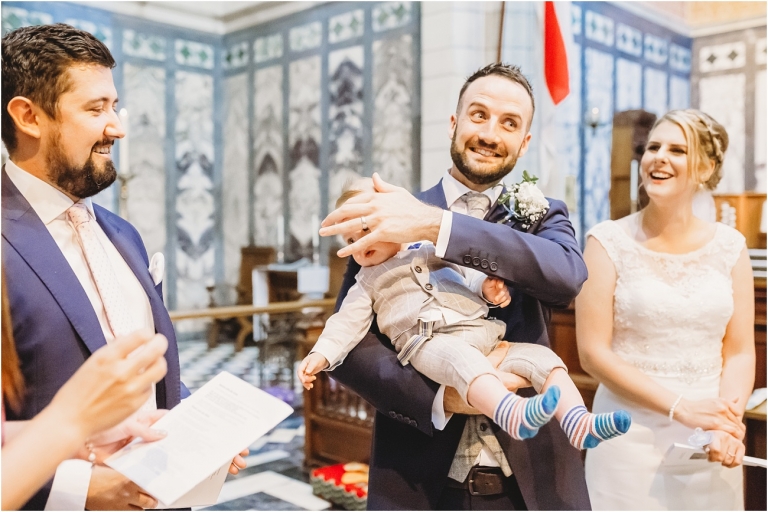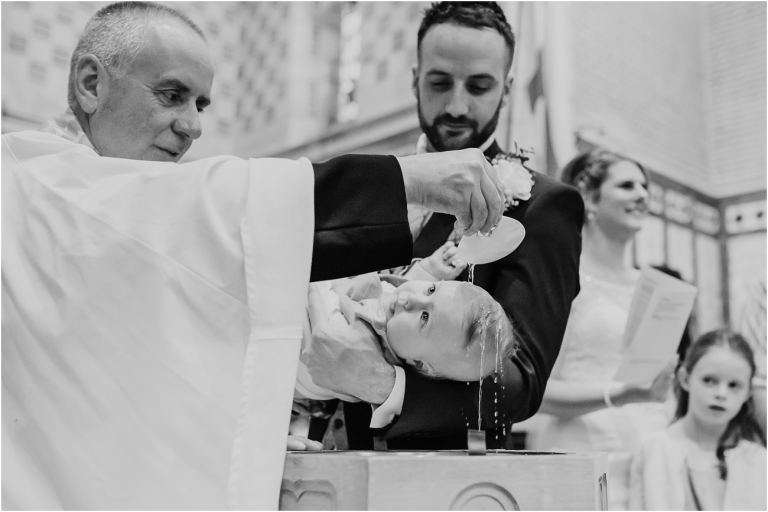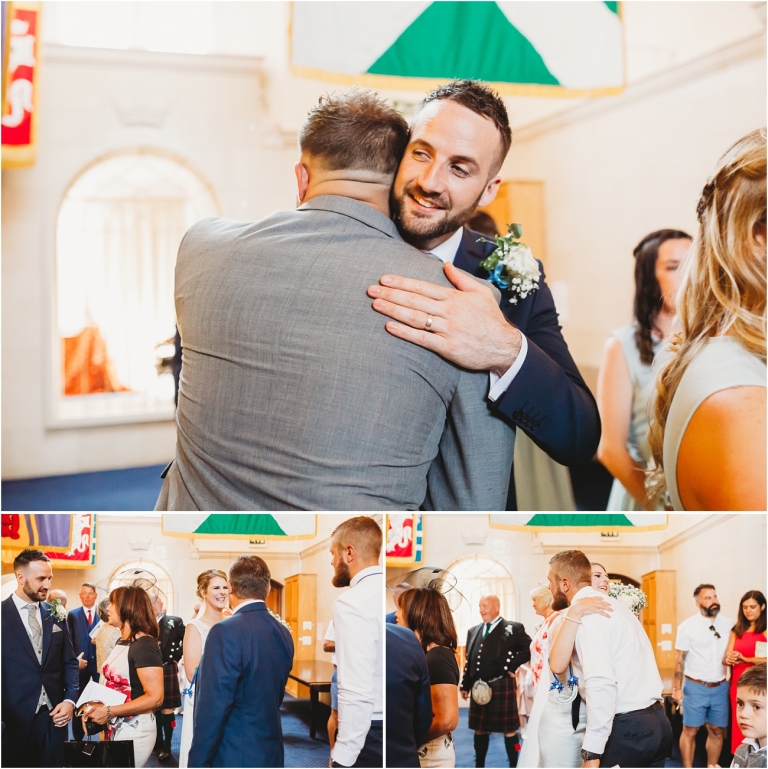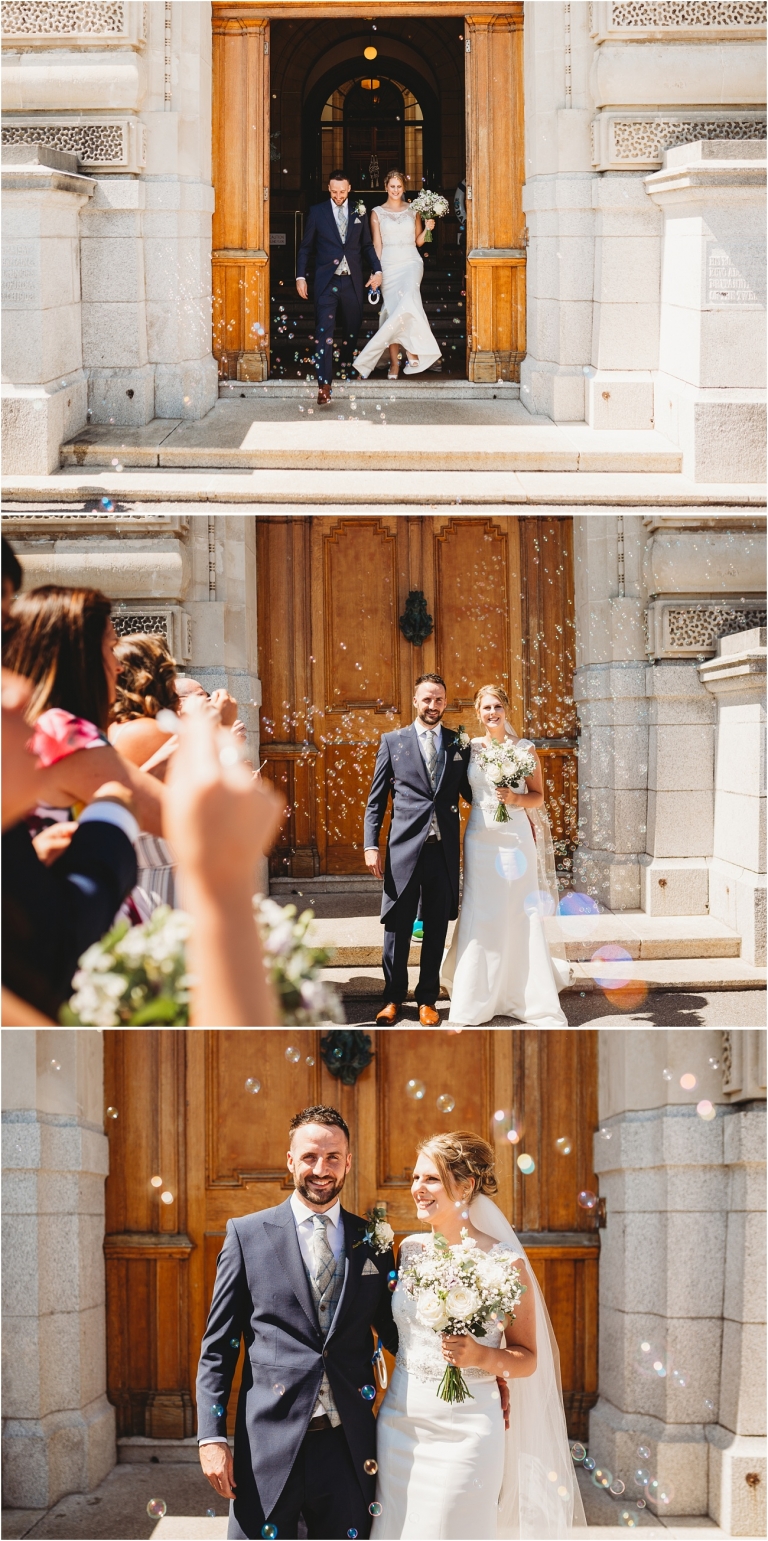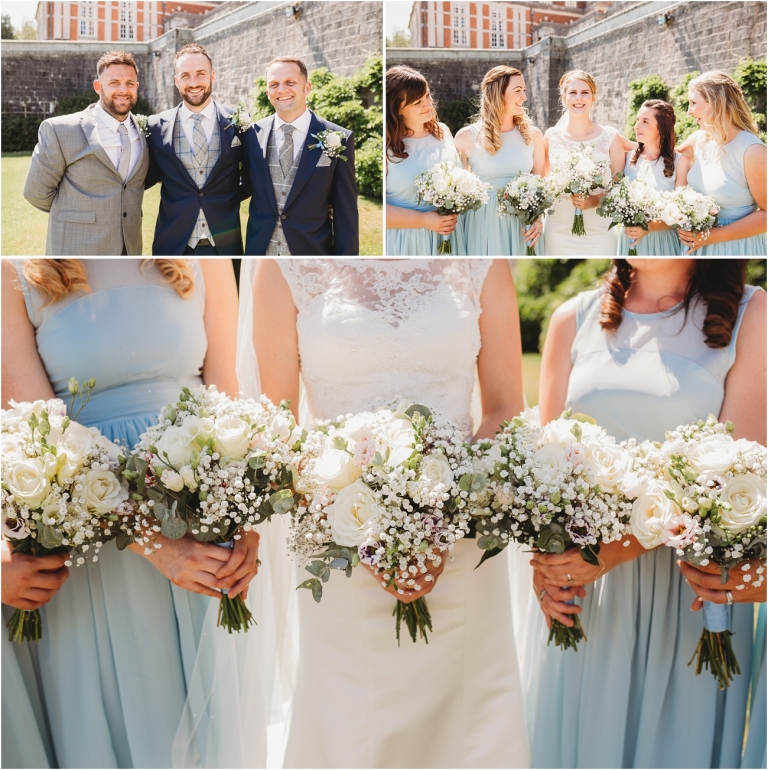 These stunning bouquets were from The Flower Studio, Brixham.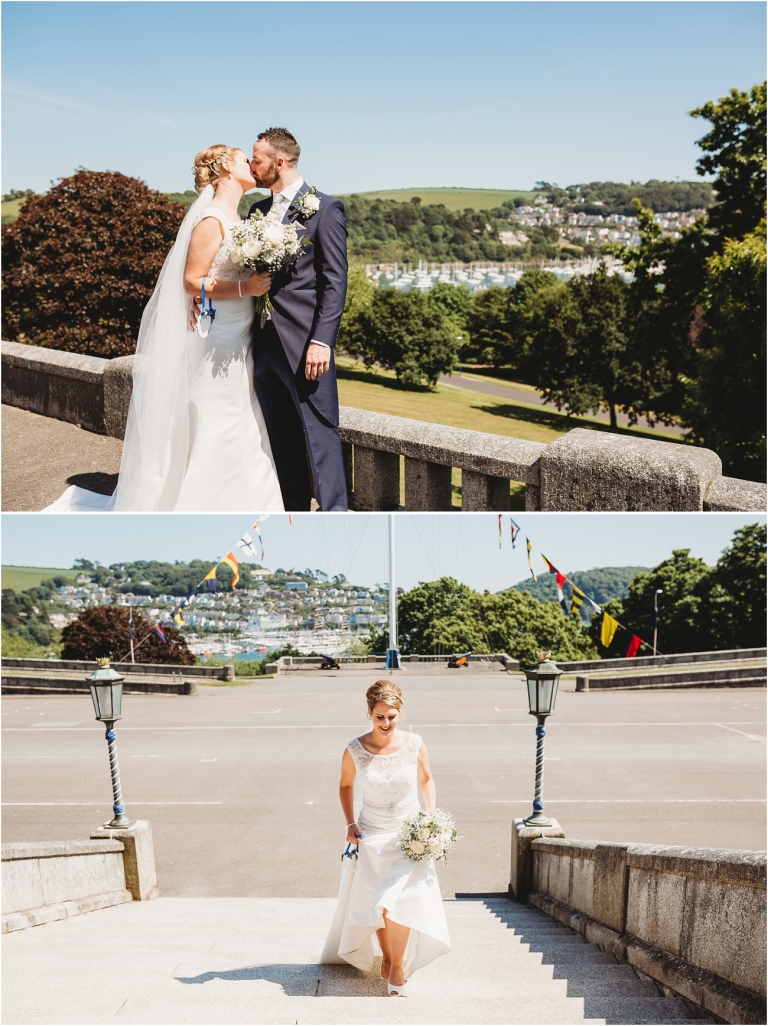 The Naval College is a truly beautiful place, and so didn't need much in the way of decorating. Lisa sourced everything from eBay and Amazon, and also made her own table plan, using Pinterest for inspiration.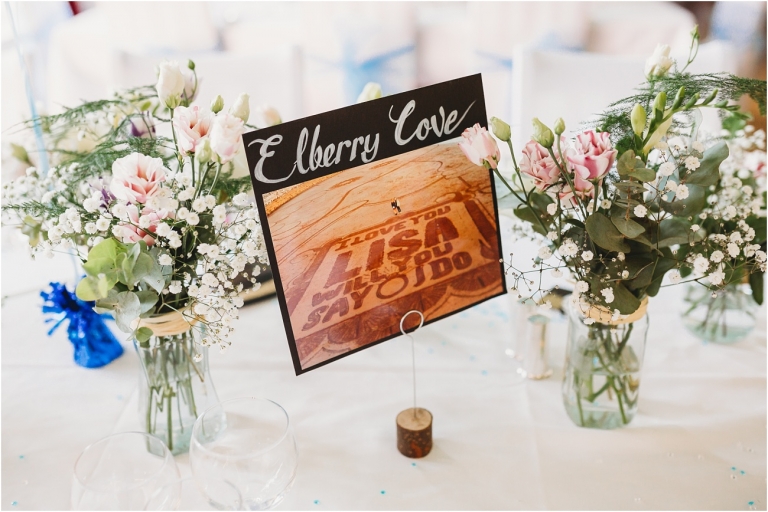 Brett's wonderful proposal to Lisa took the form of a message in the sand, so the tables were named after local beaches. I loved their idea for having scratchcards as wedding favours, a couple of guests won a few quid!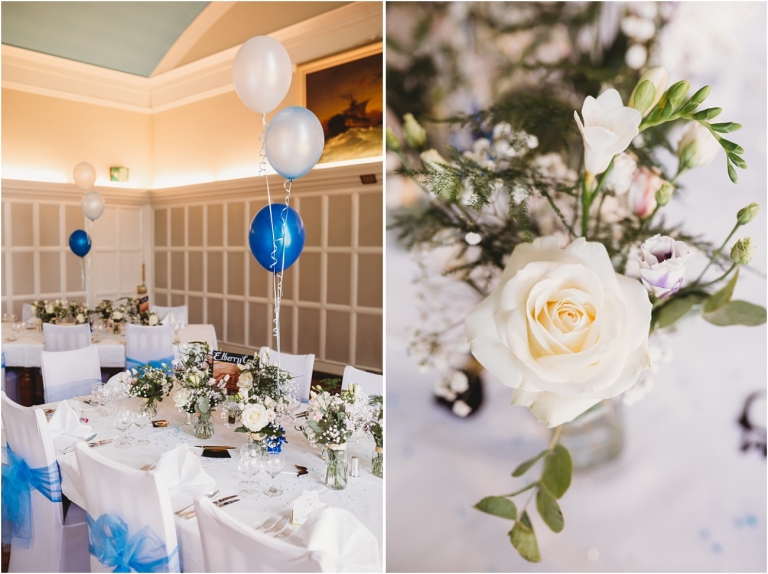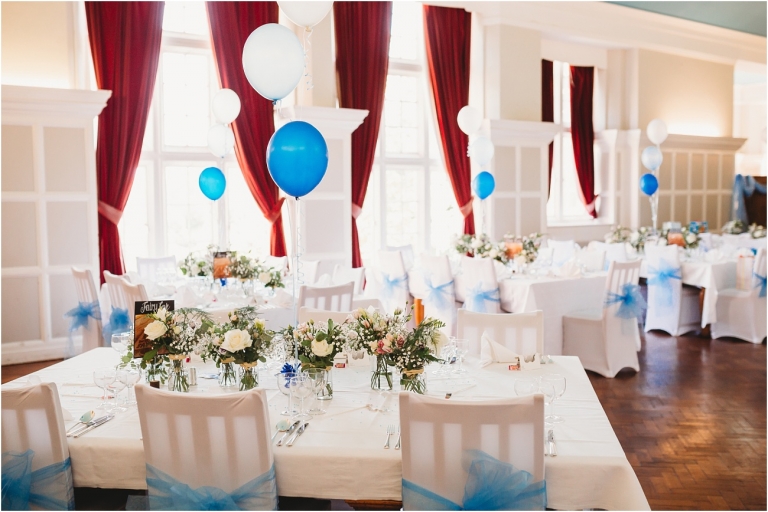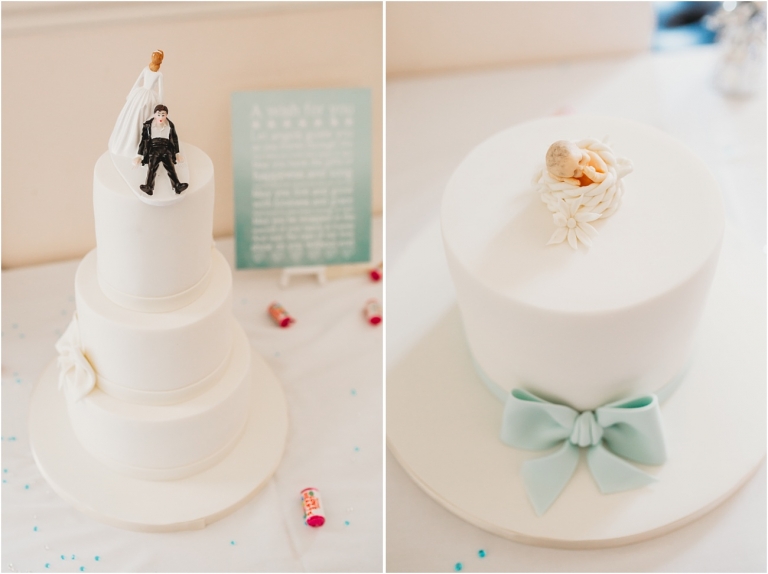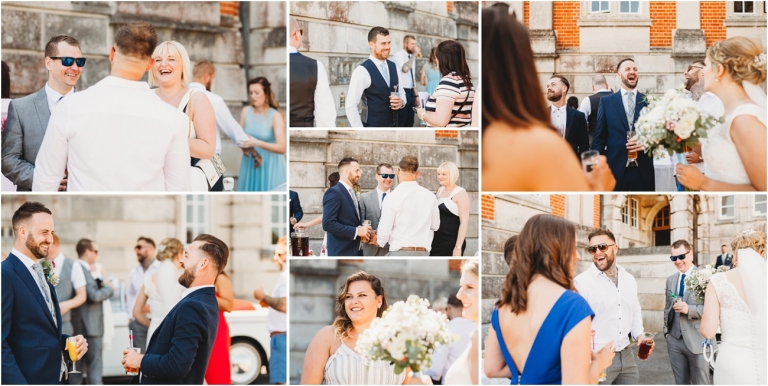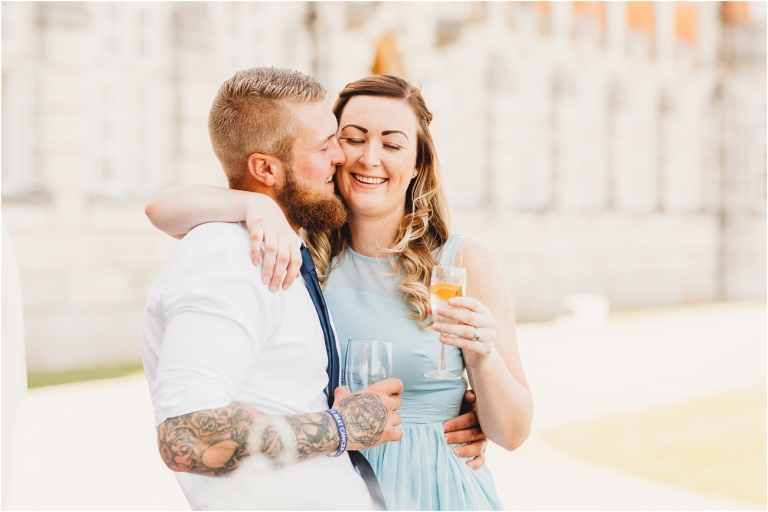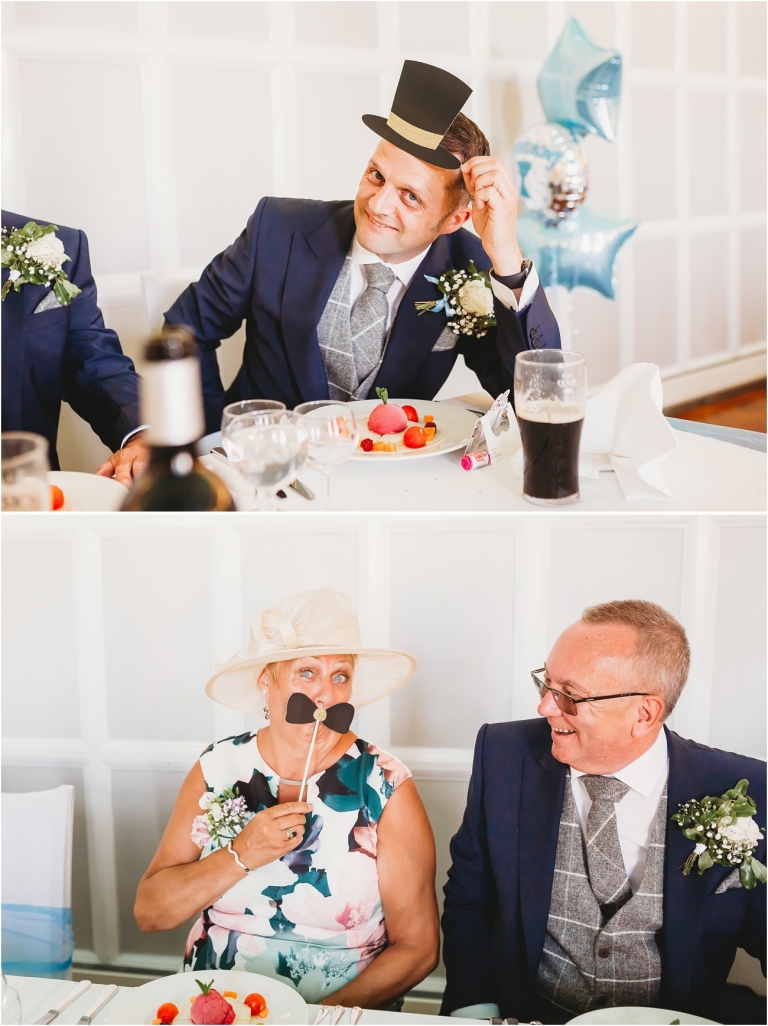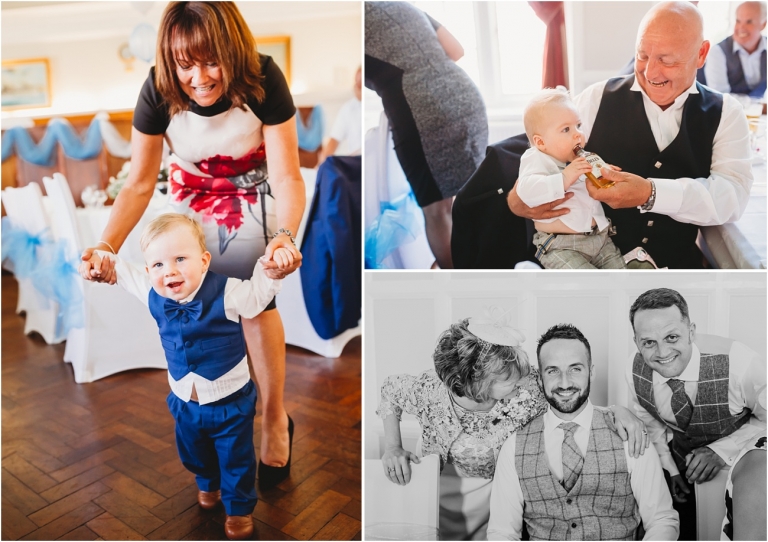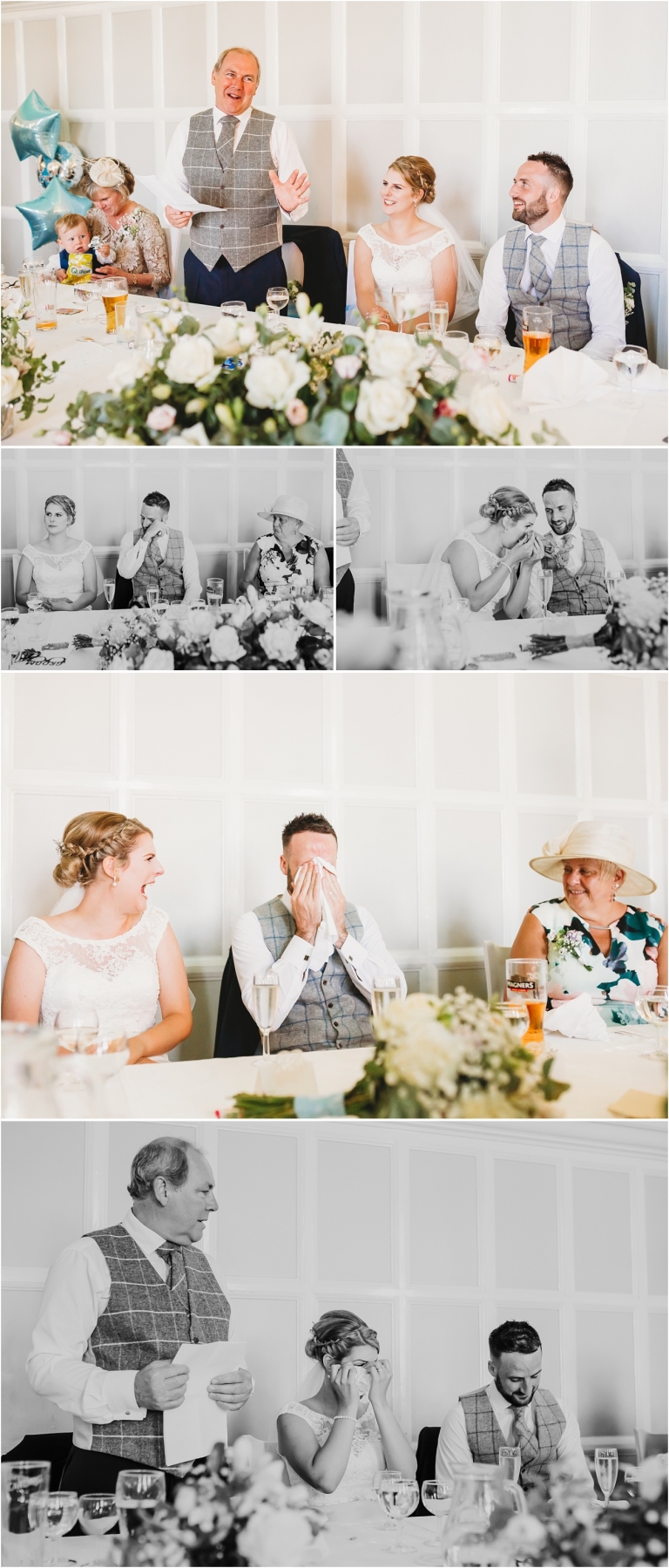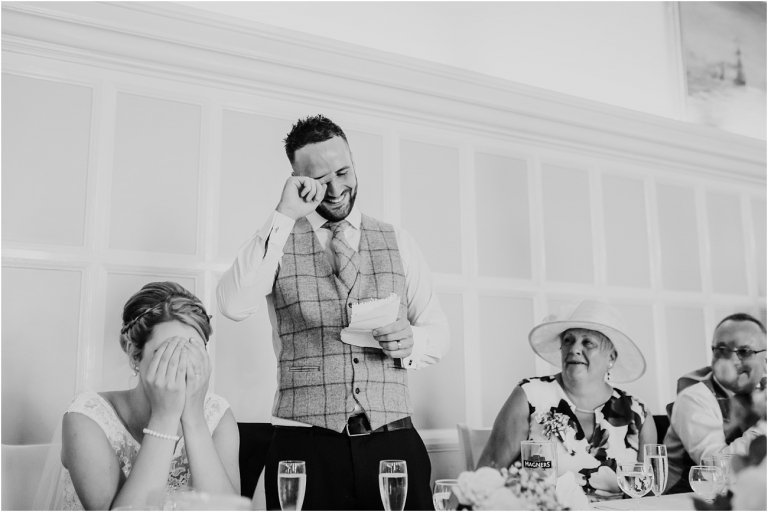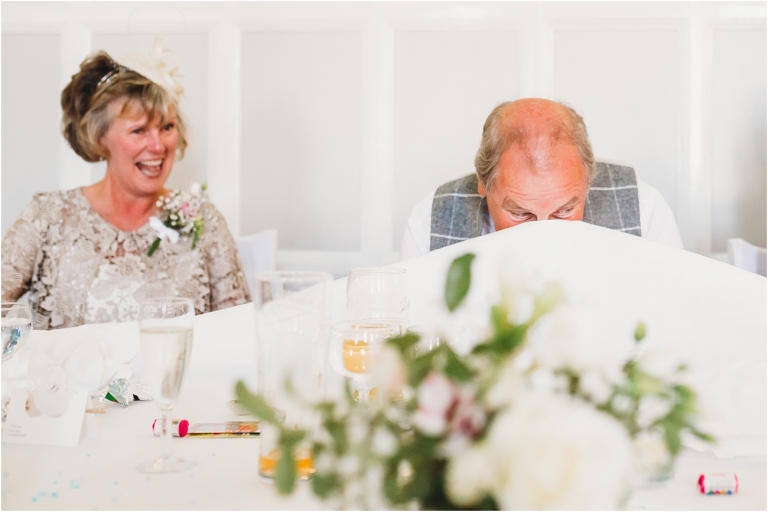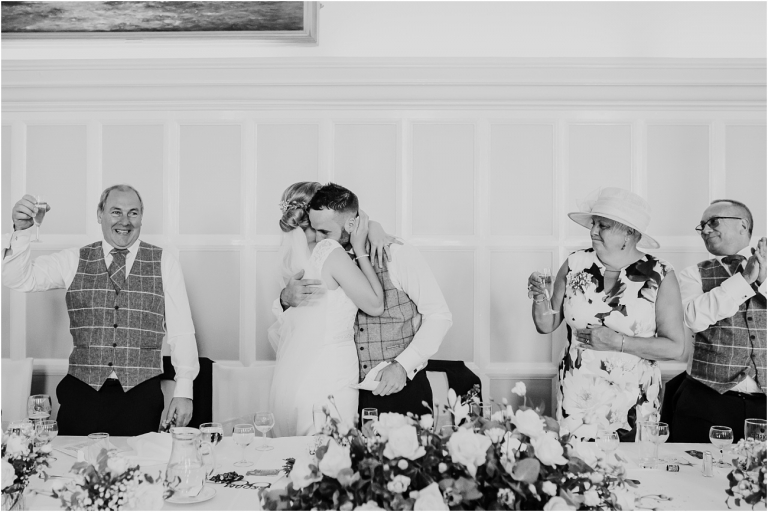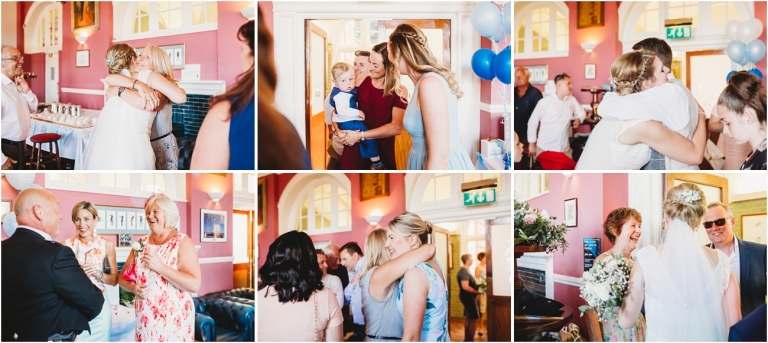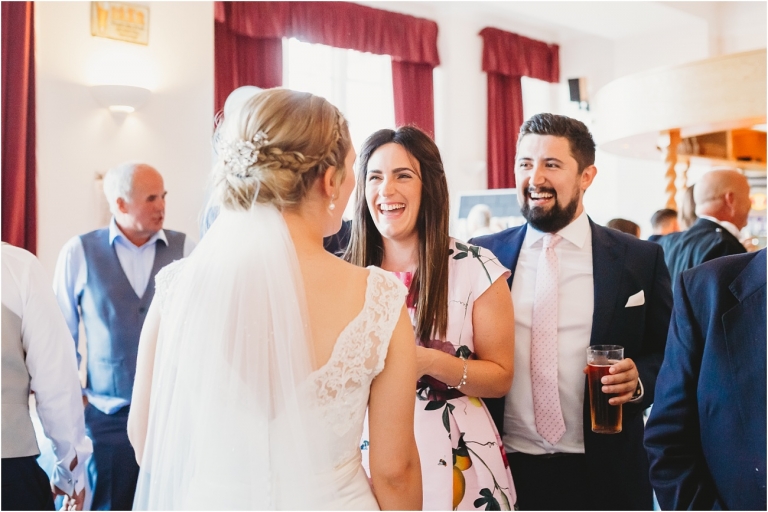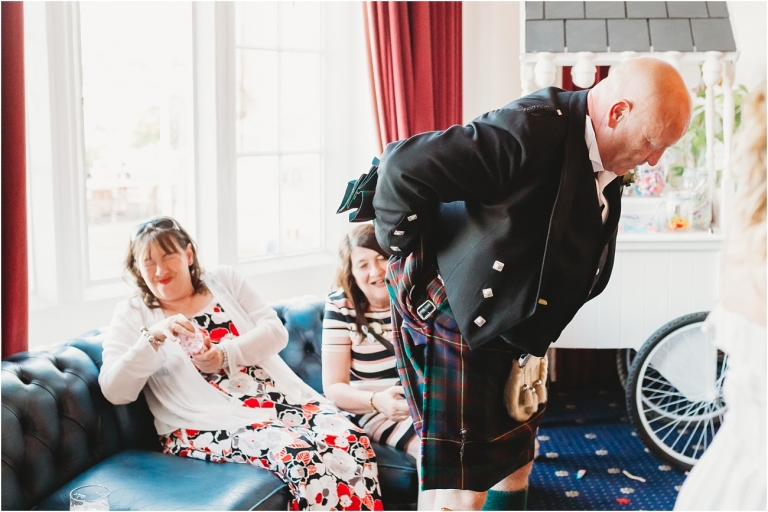 Lisa's brother Dean was my favourite Media Studies teacher when I did my A Levels at KEVICC! It was lovely to see him and his wife Lucy, who was not only a bridesmaid but sung beautifully at the evening reception too! She performed with Aaron Standon, followed by Michael Collings and Jay Carter.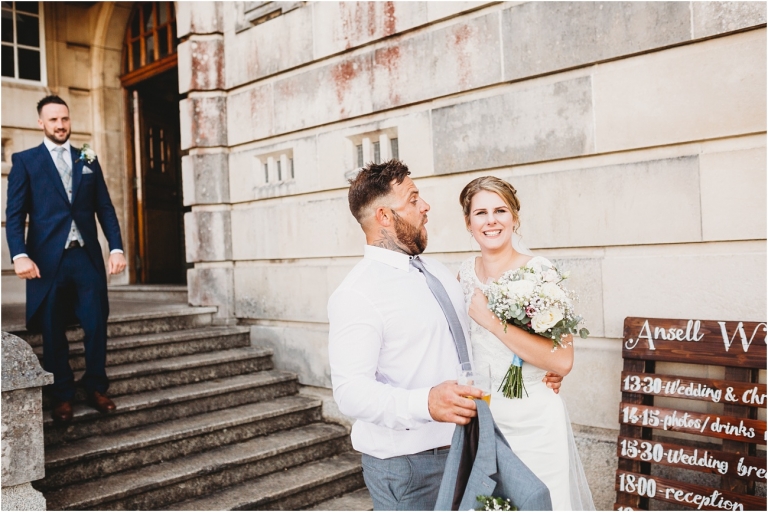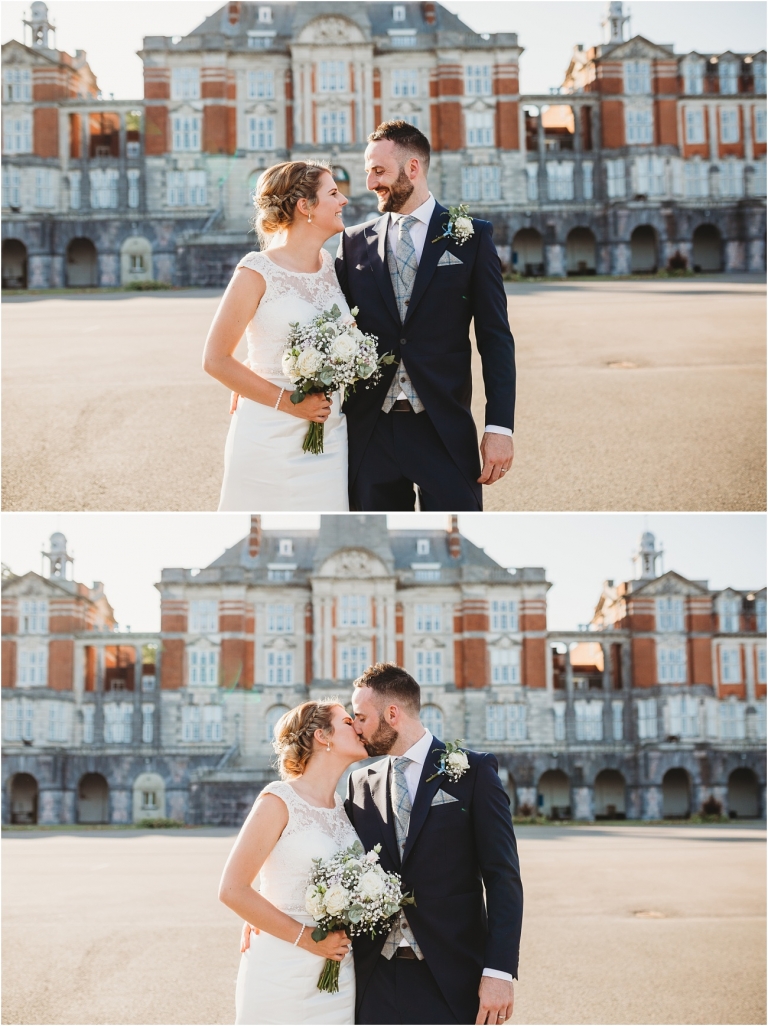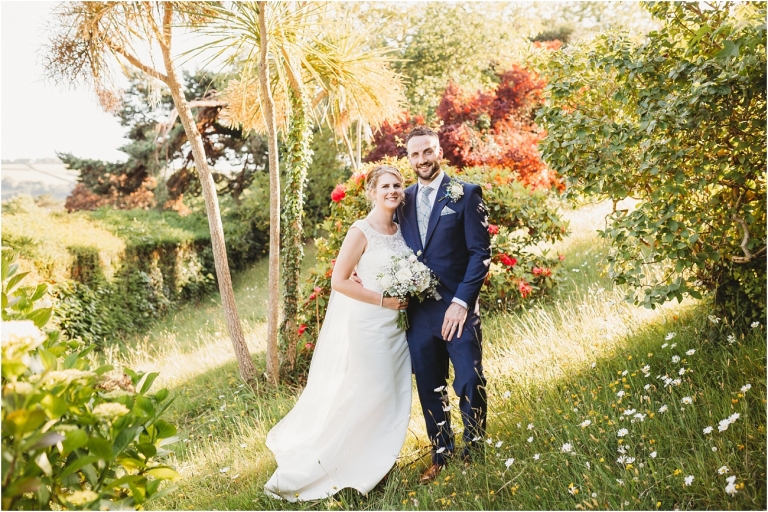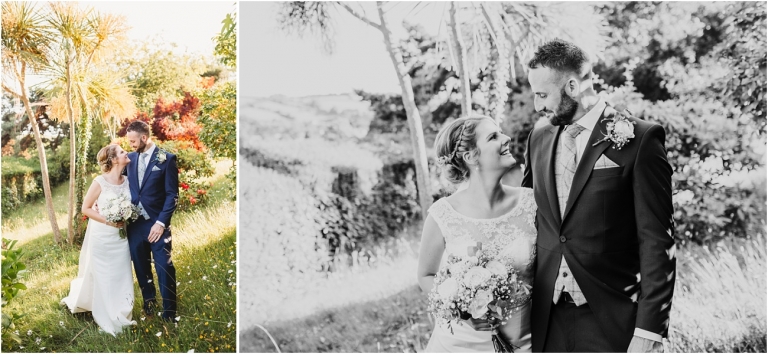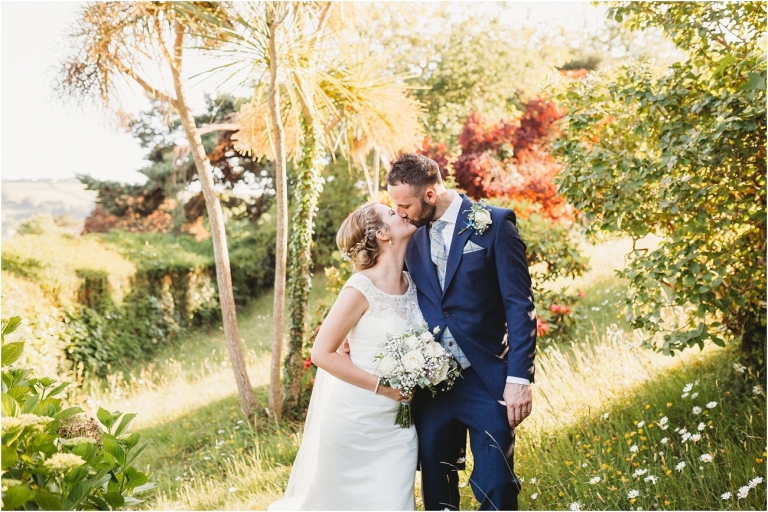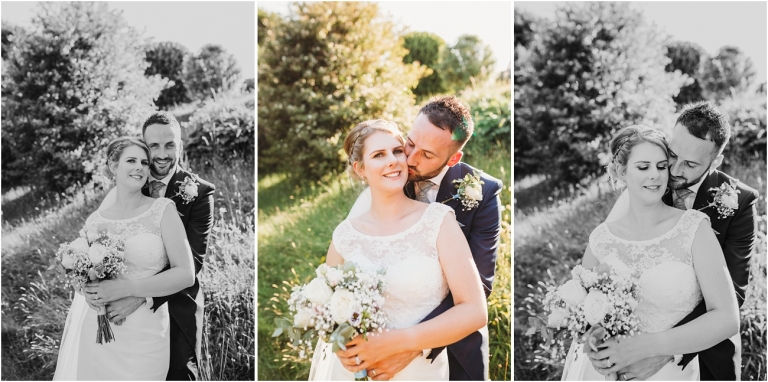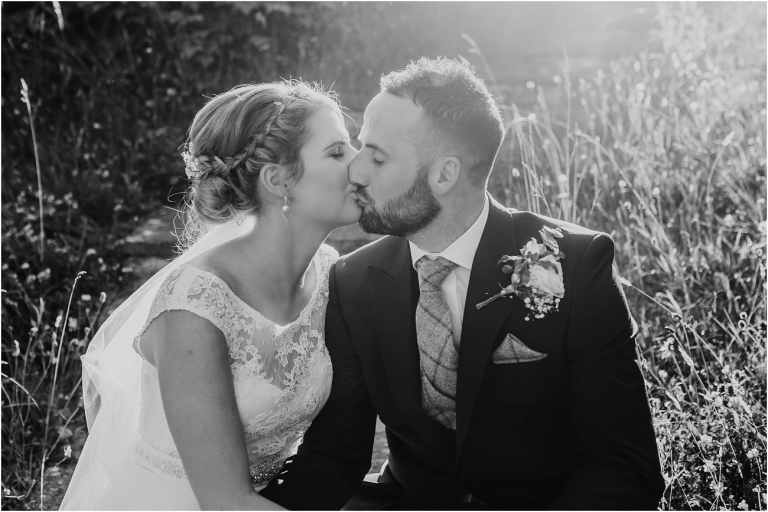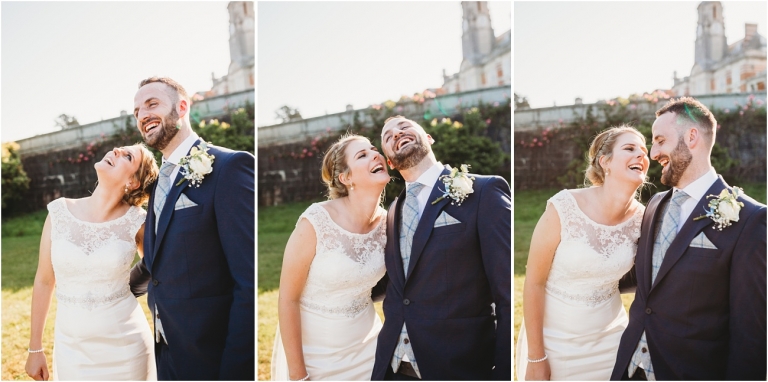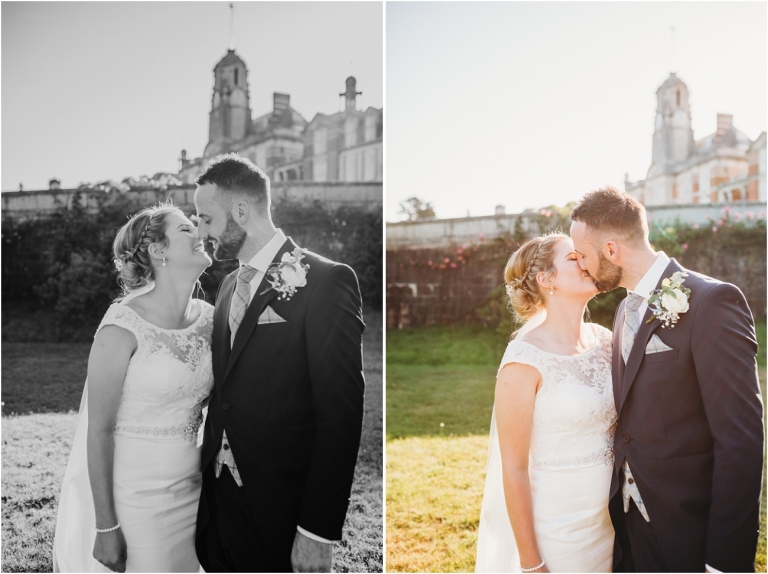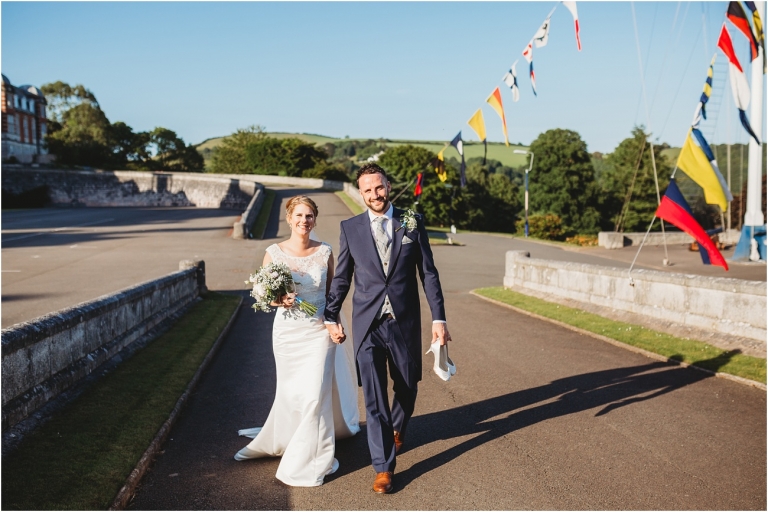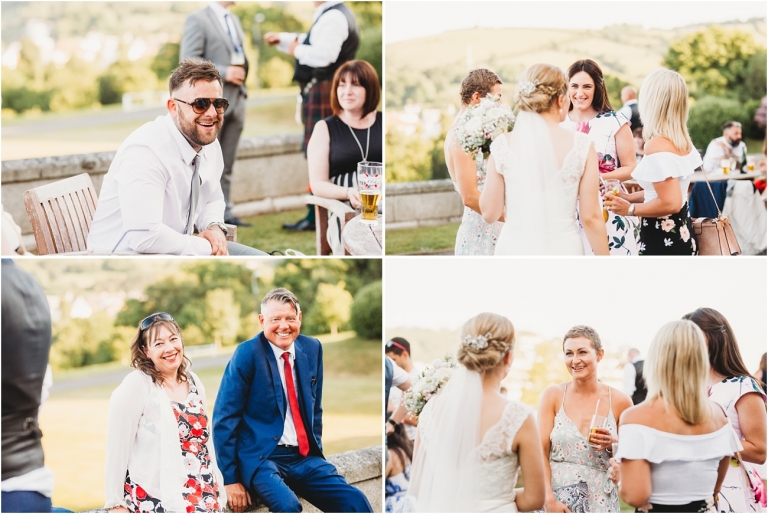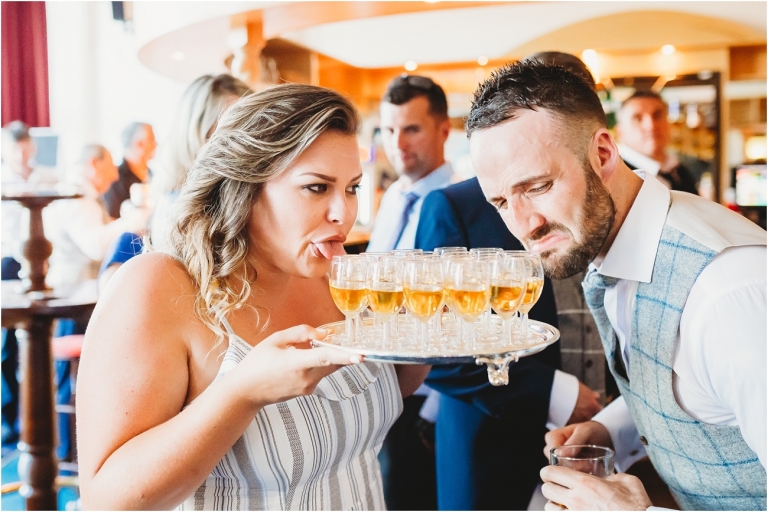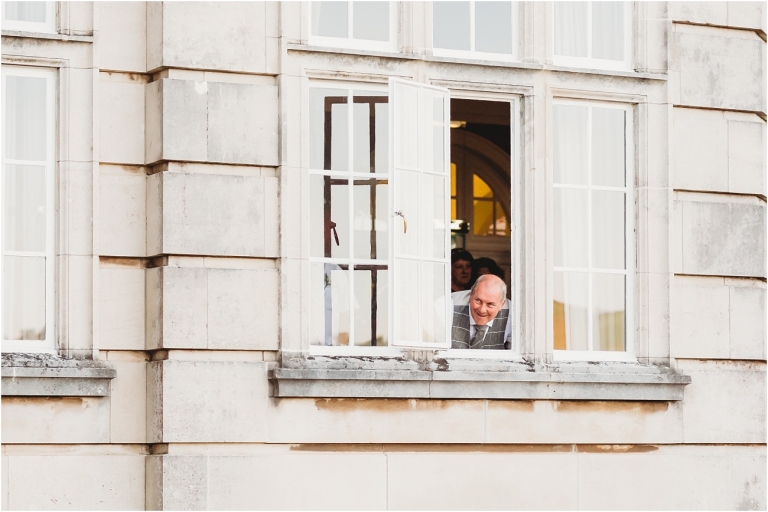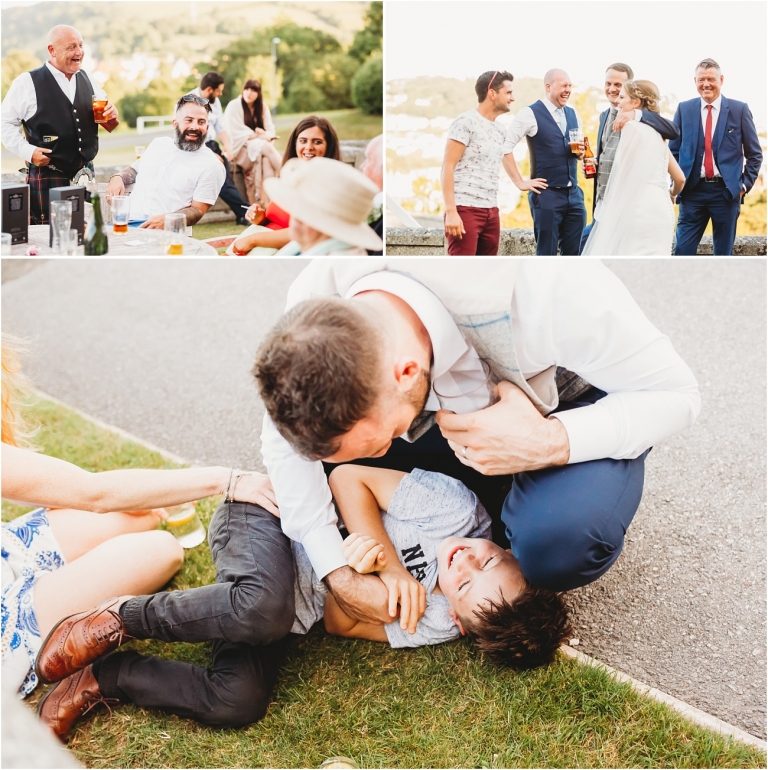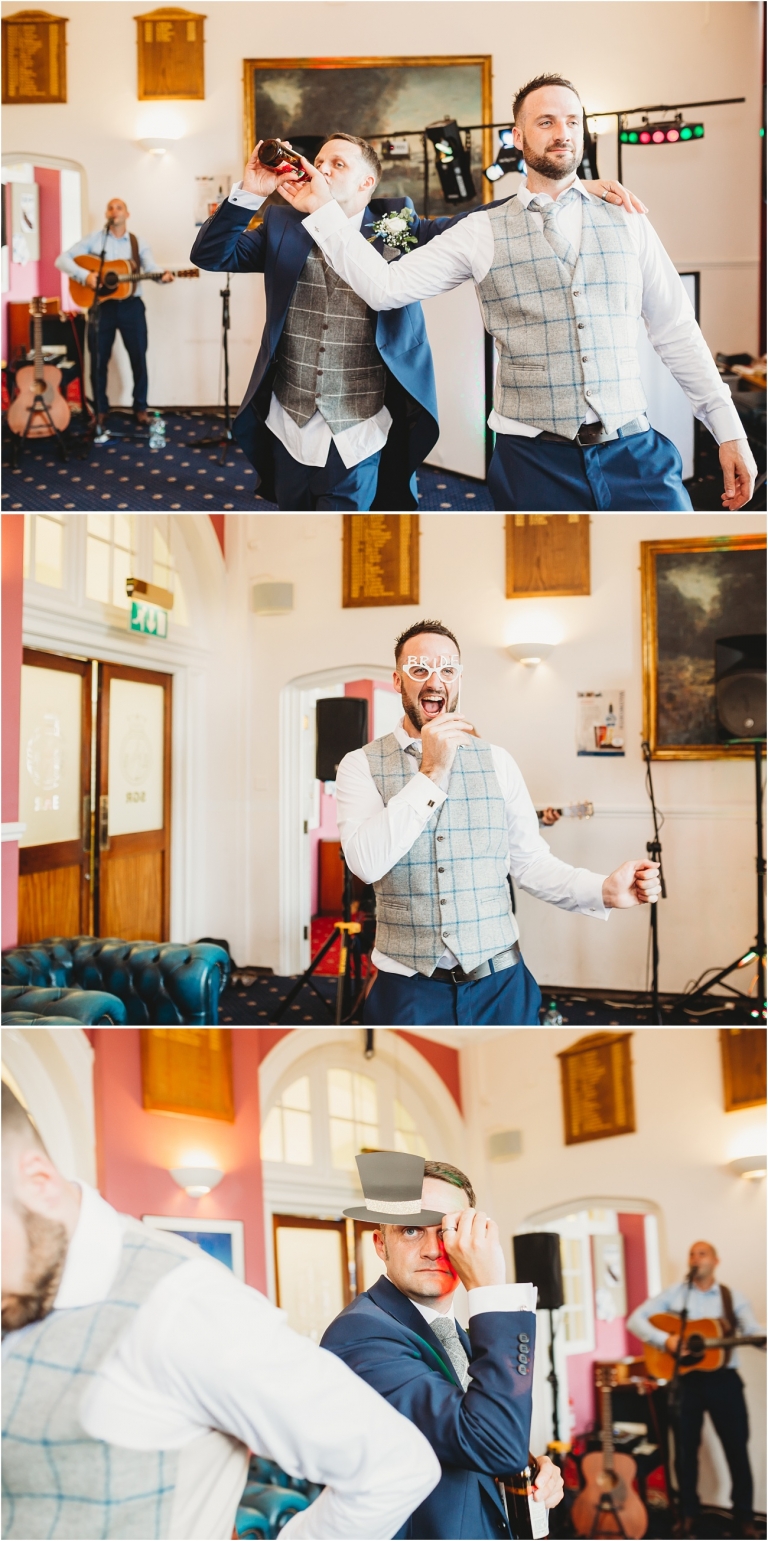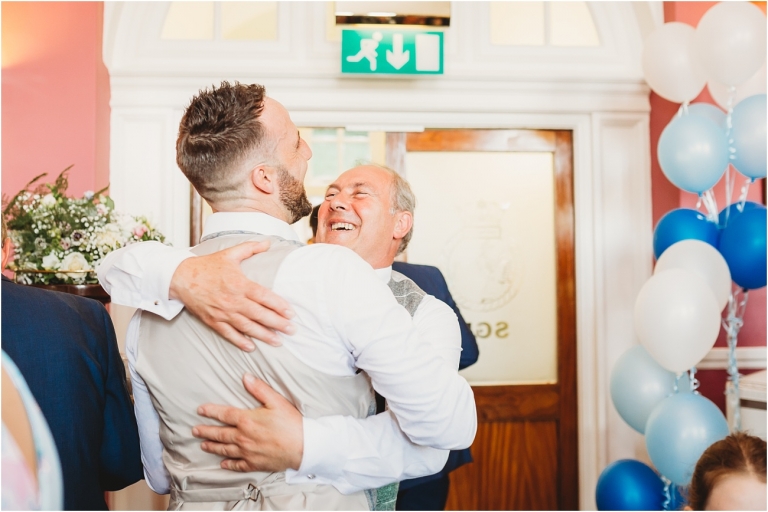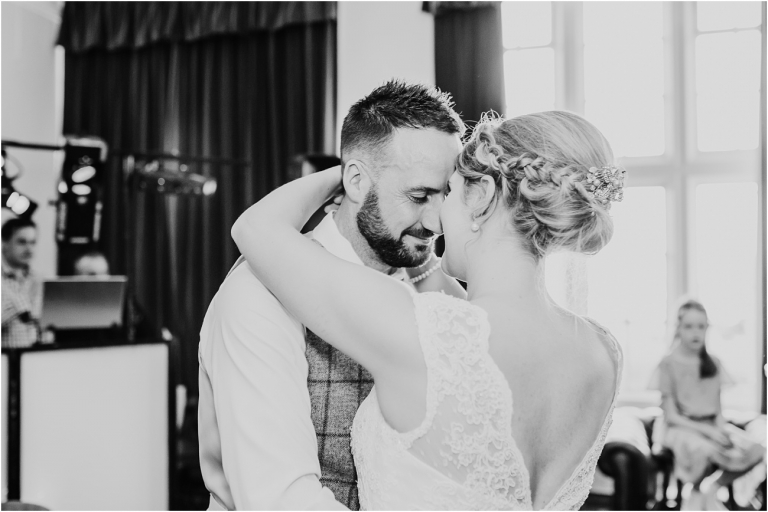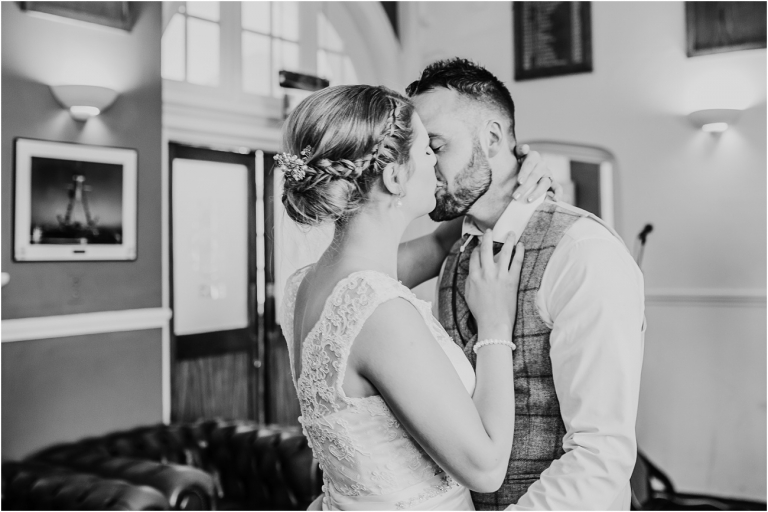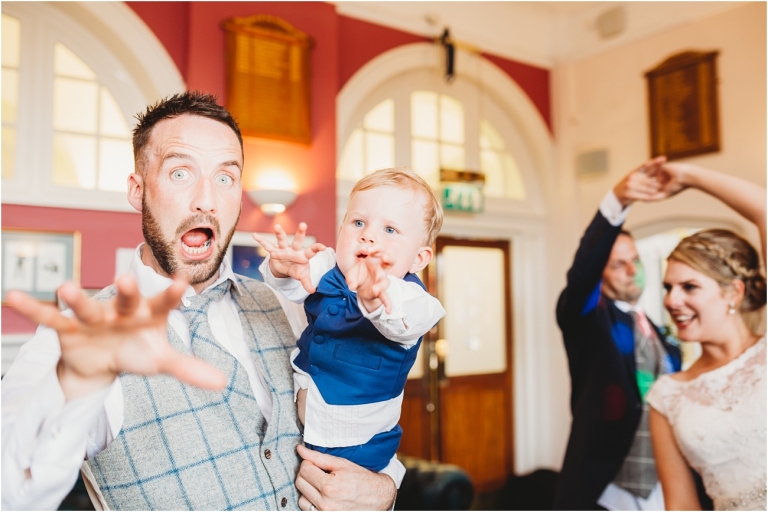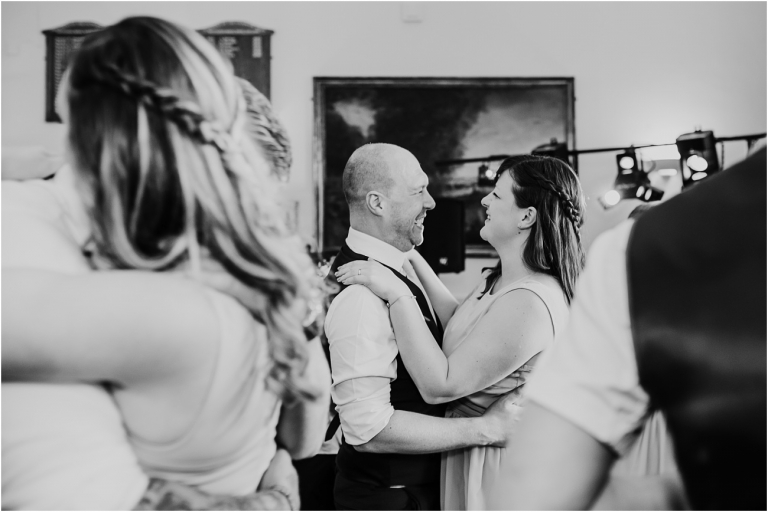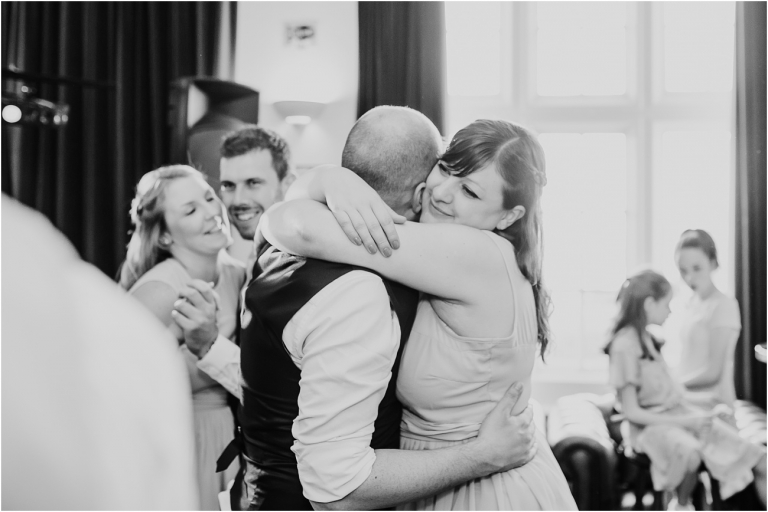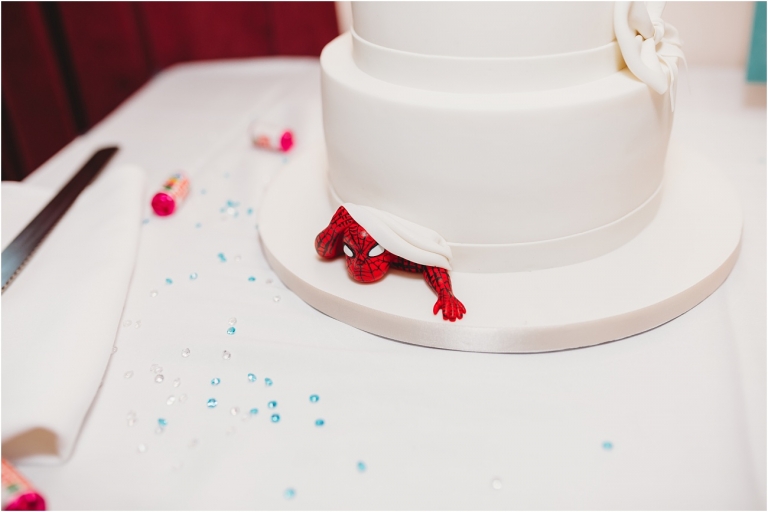 Lisa wanted a mostly plain cake with a little something, and Brett likes marvel, so they had Spider-Man on the back, inspired by Pinterest and made by Konradi Cakes.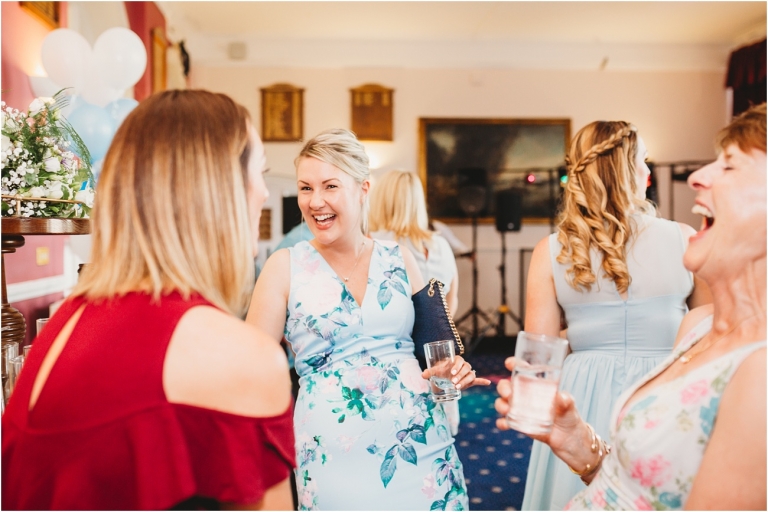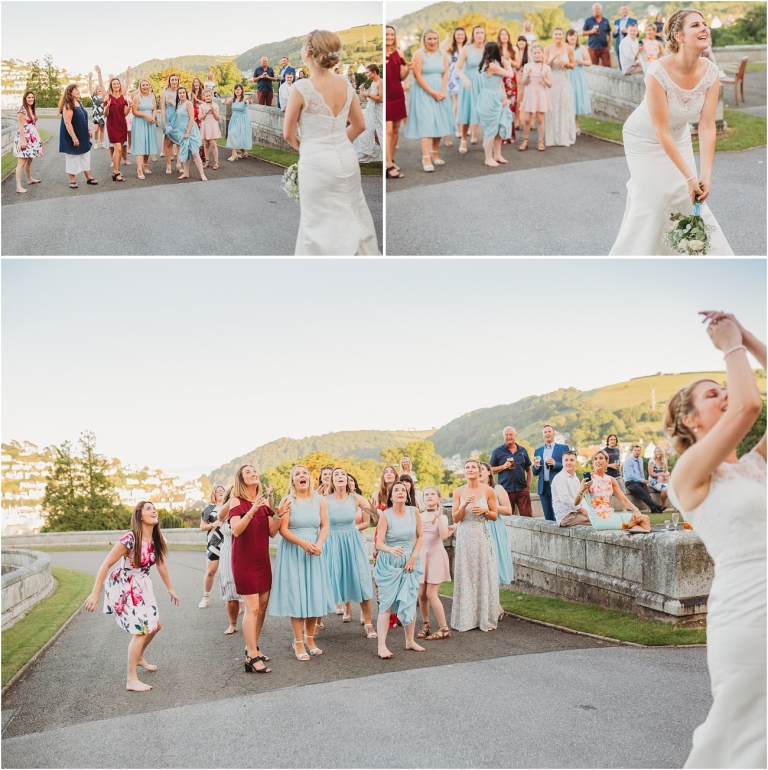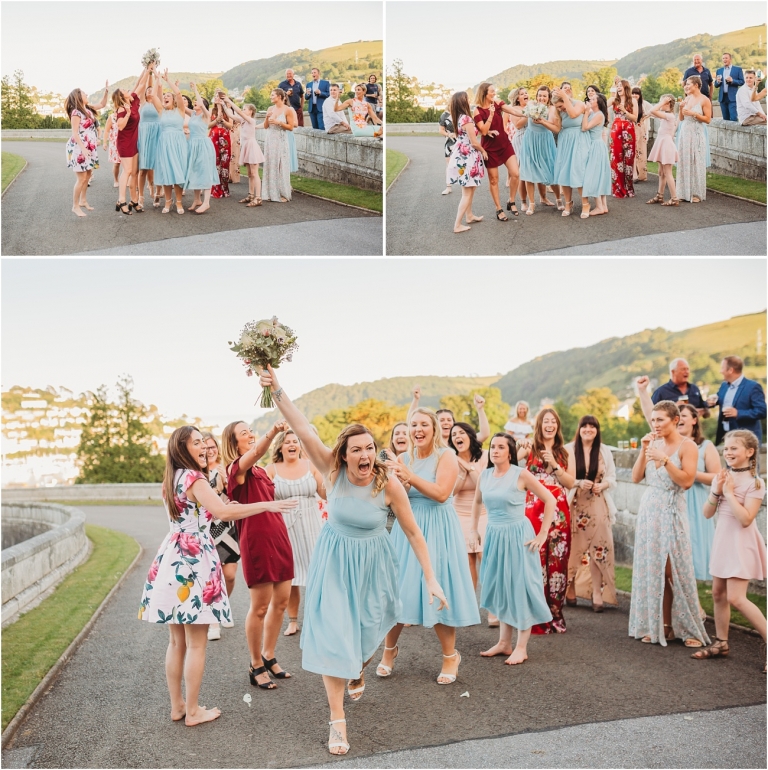 Hannah had been robbed of catching the bouquet a few times at previous weddings, most hilariously at Jamie & Marks, but not this day and she has since become engaged!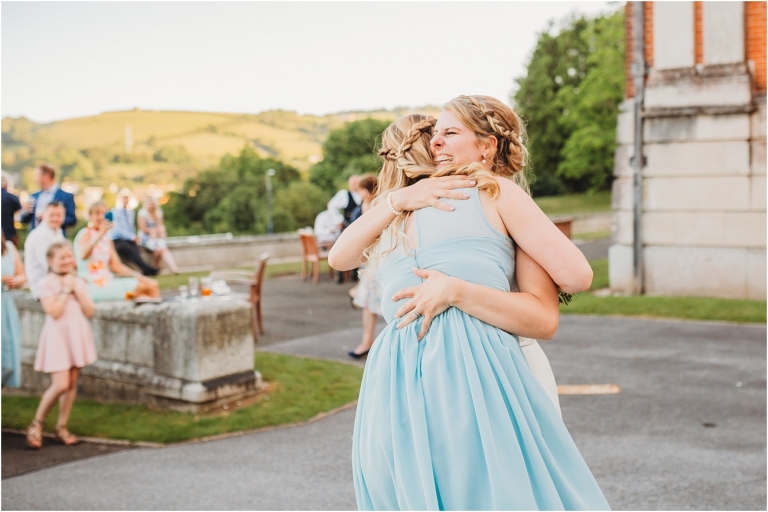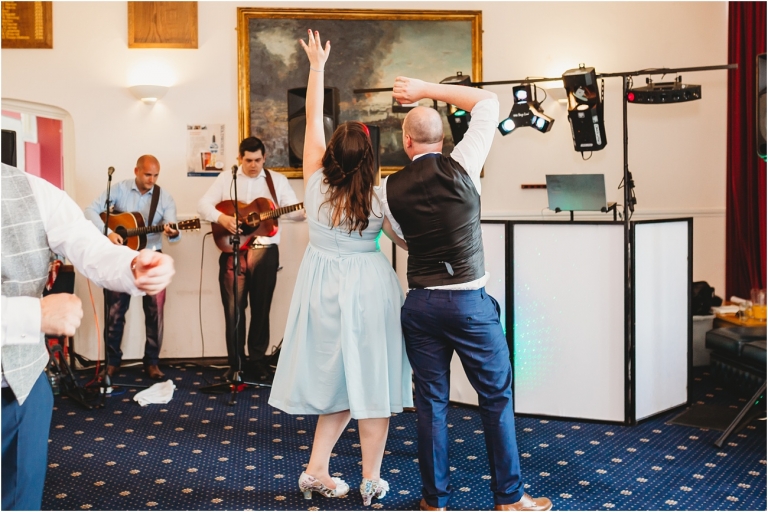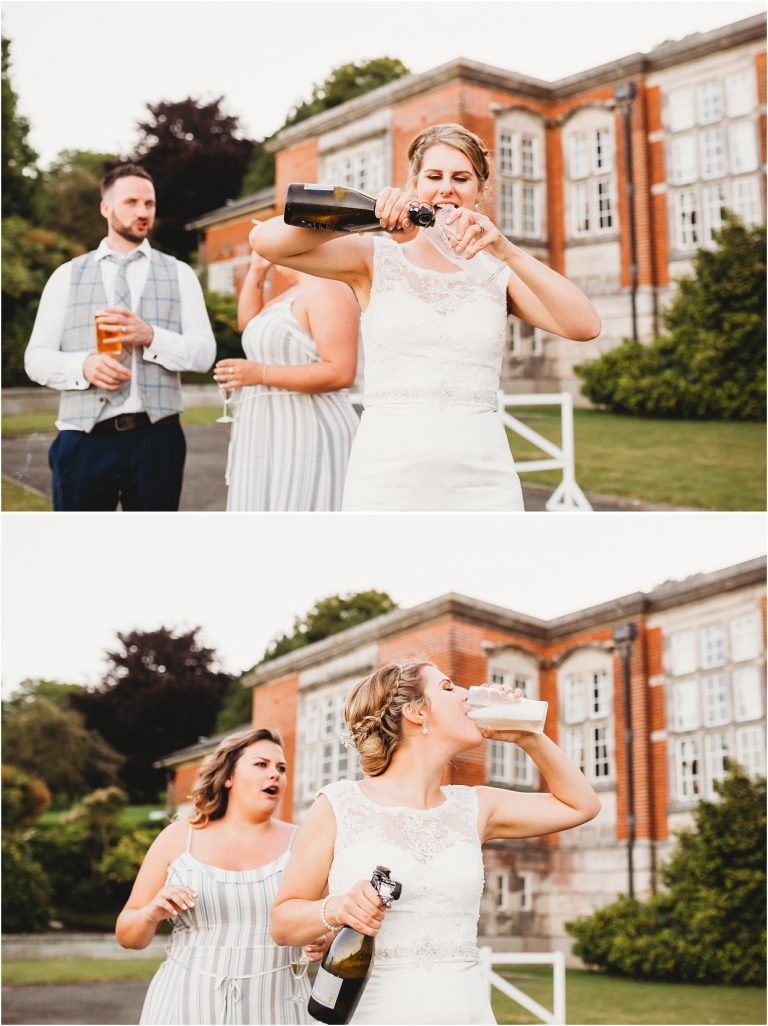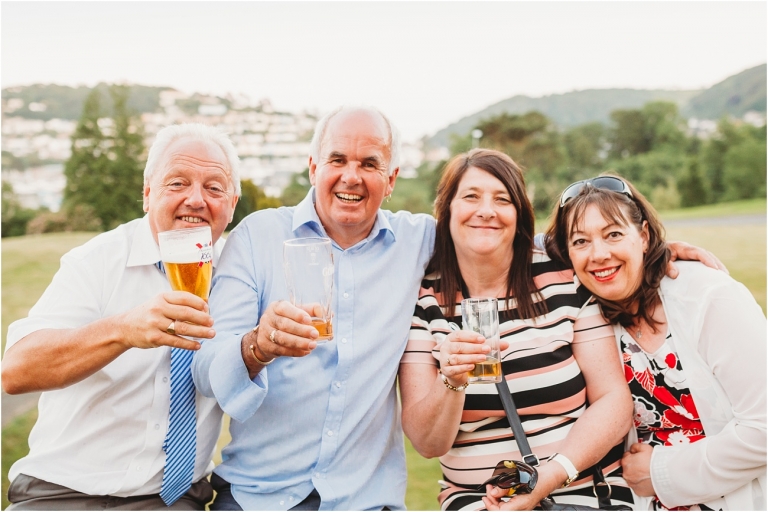 I absolutely love my job! The more weddings I do, the more often I see familiar faces, and past and future couples. Lauren and Dan are one of my couples and were on great form as usual. They say they don't like posing for photos but I think these are superb!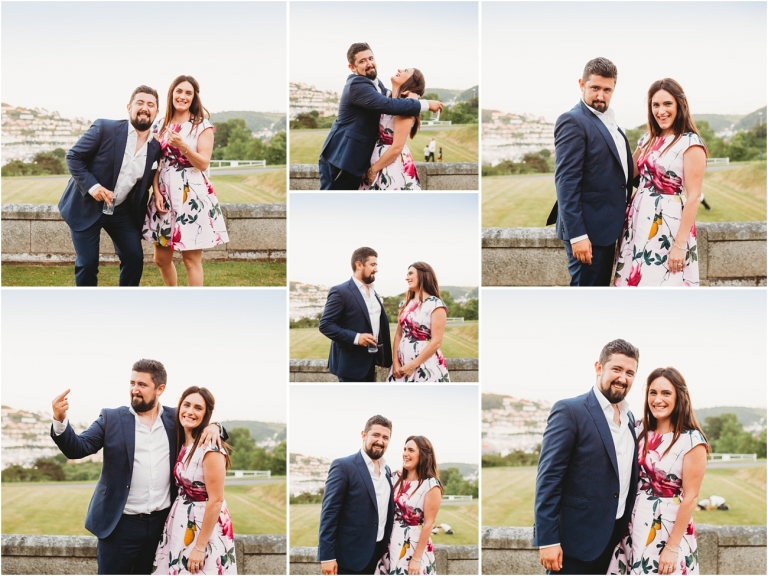 If you are looking for a Devon Wedding Photographer, don't hesitate to get in touch to discuss your day!
Holly x