Cockington is my favourite place in Torquay, if not in Devon! – it's perfect for walks, tea, foraging for wine-making and of course, weddings! Therefore I was delighted to shoot Rachael and Tobi's intimate ceremony there recently. This lovely couple were big on travel, so I was honoured that I could help make this trip extra special for them! They were joined by their best friends and I love being able to capture small, intimate occasions such as this one.  The weather was meant to be awful, but wasn't – hence the best man carrying the bride's umbrella!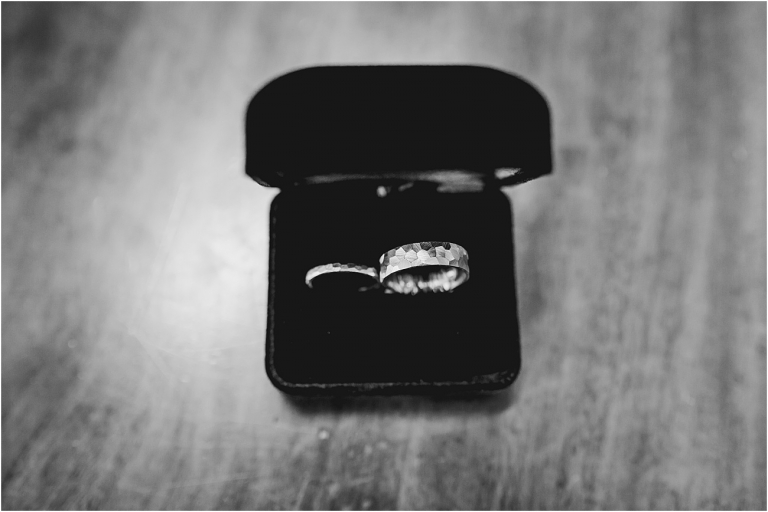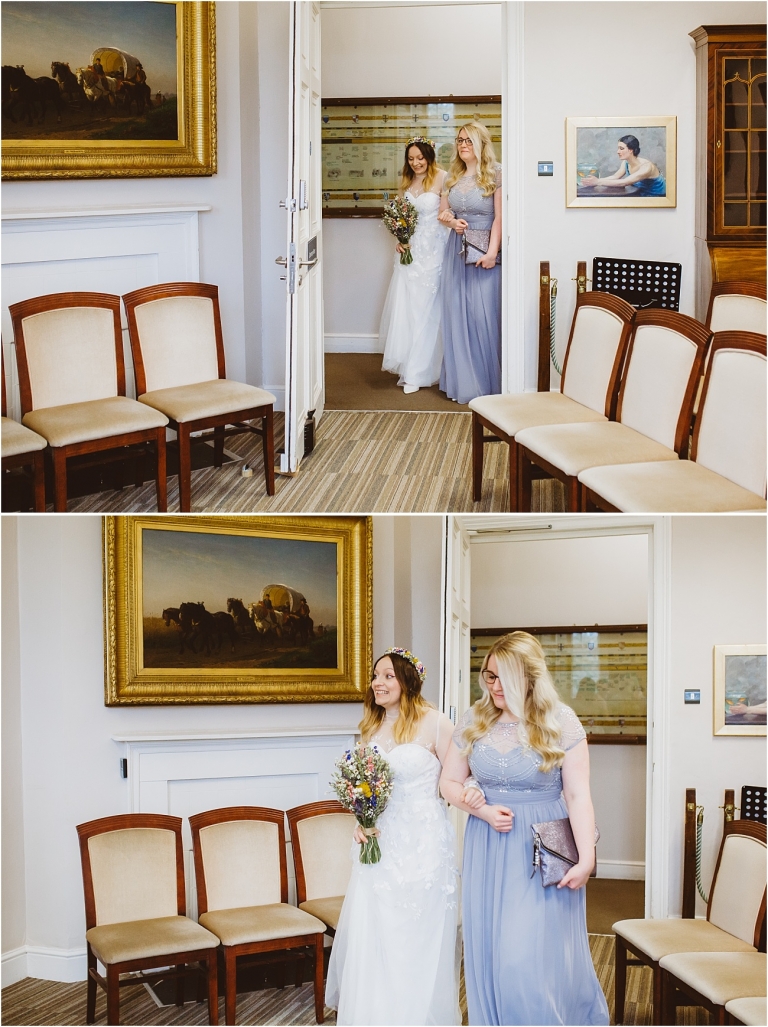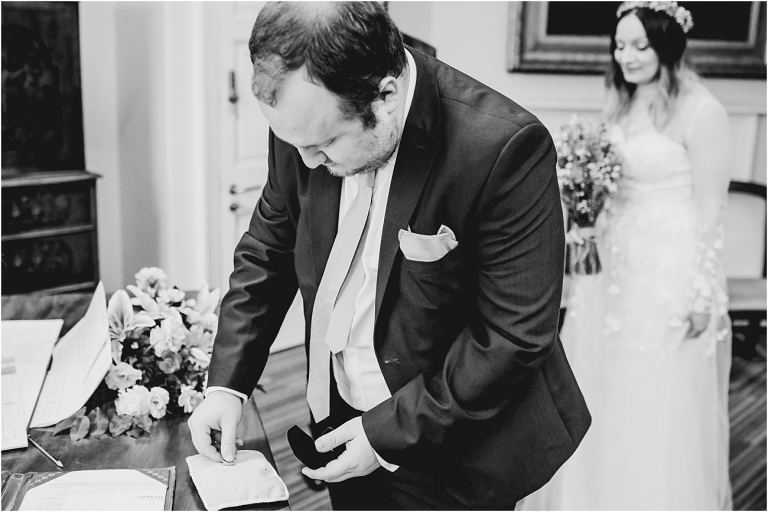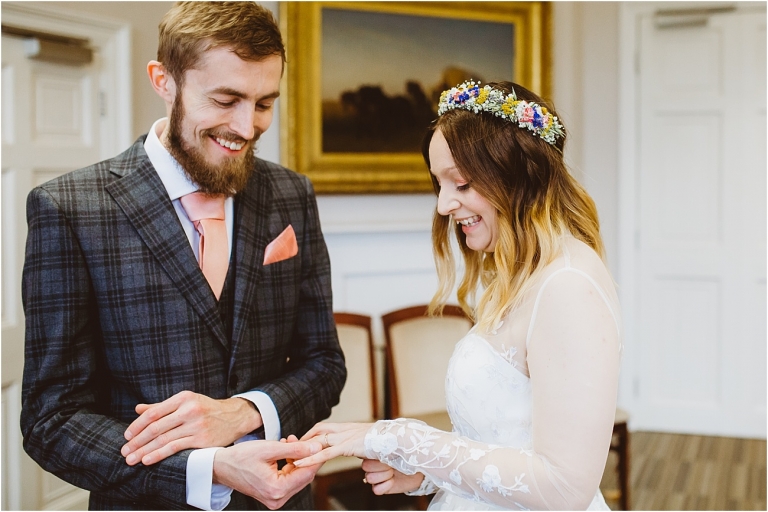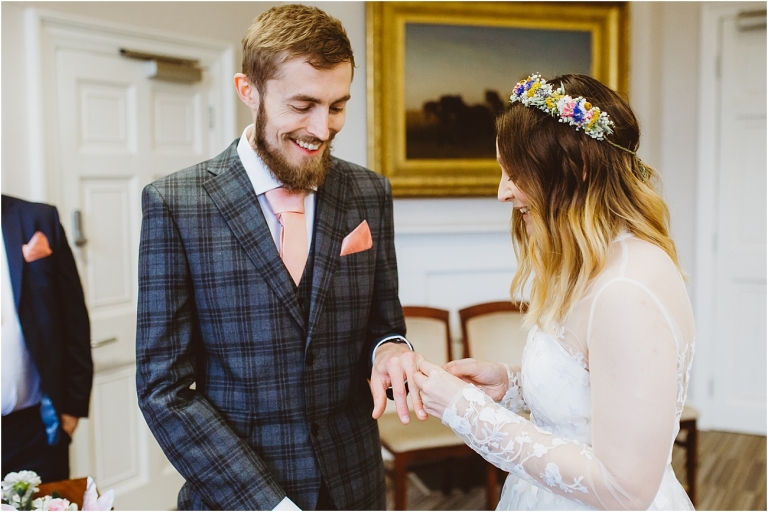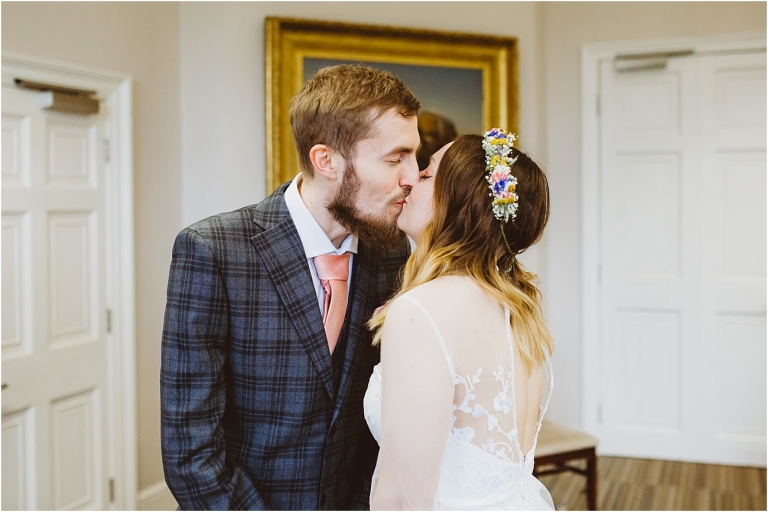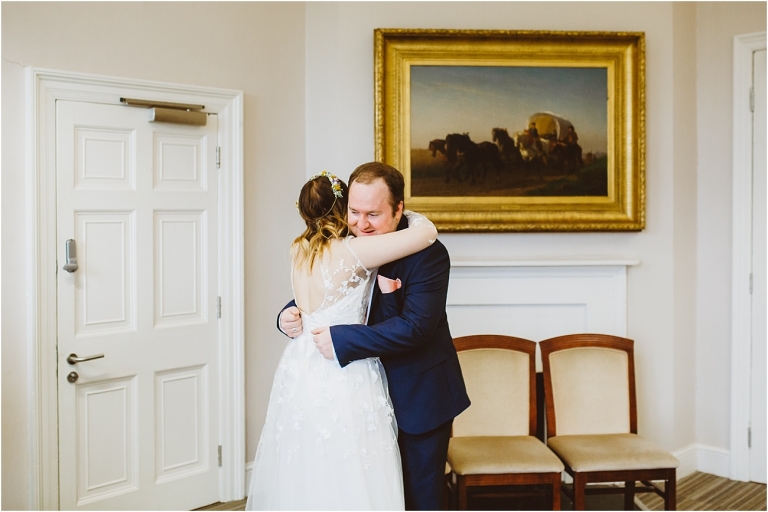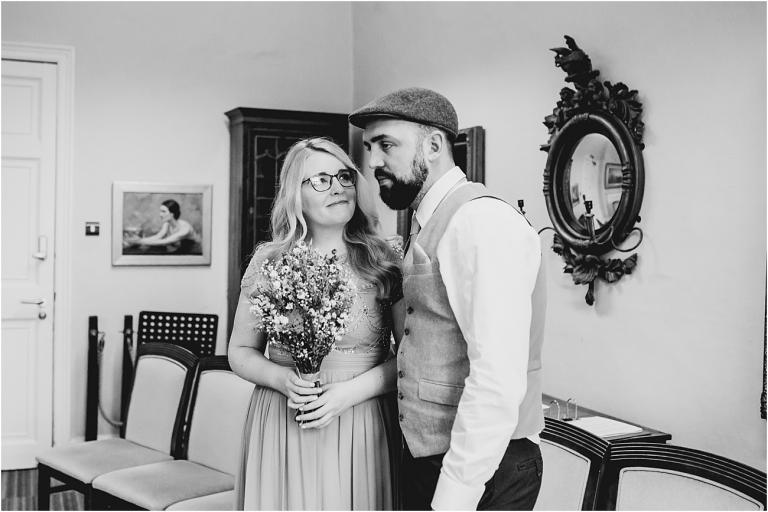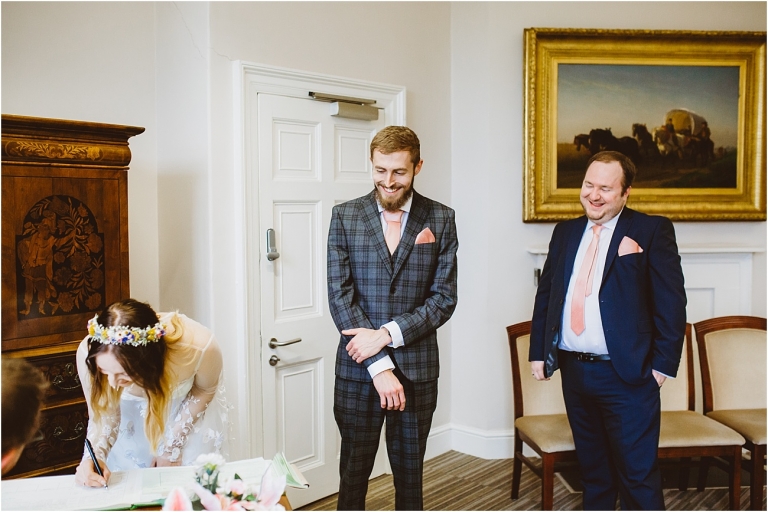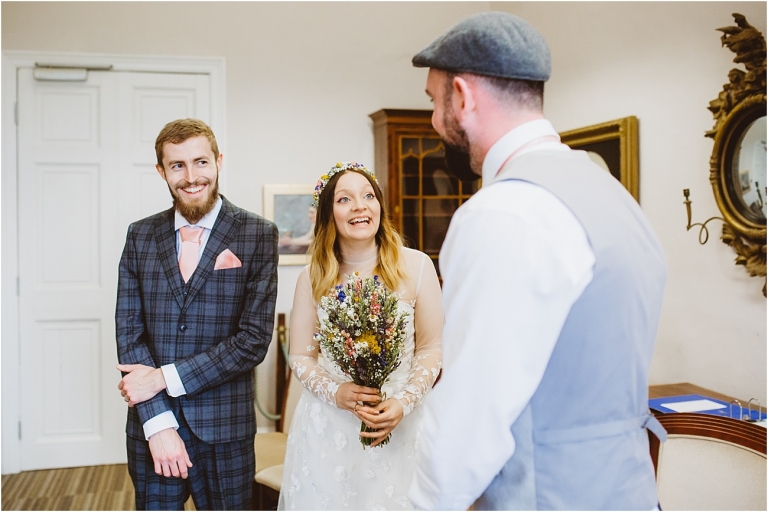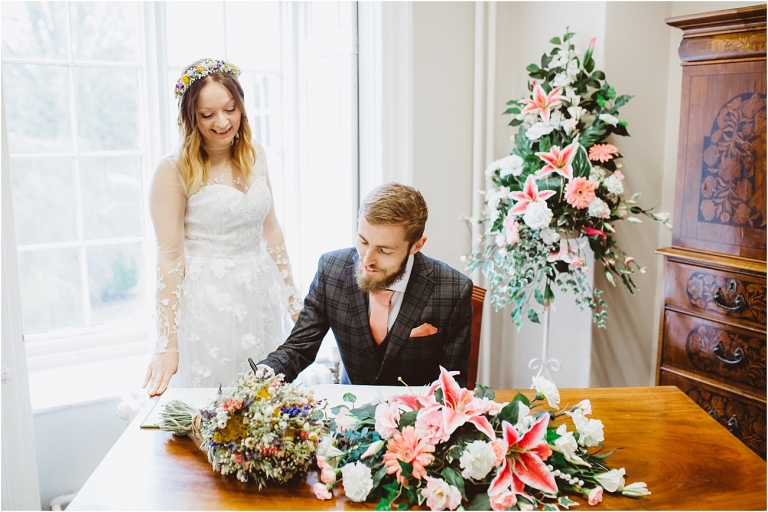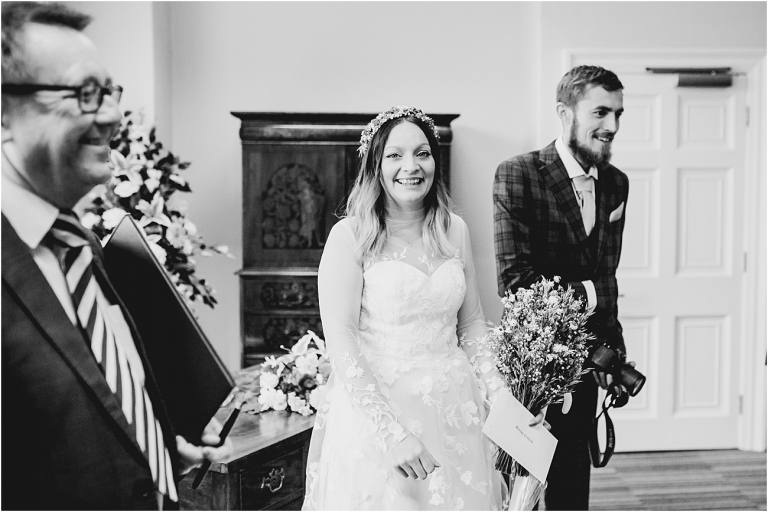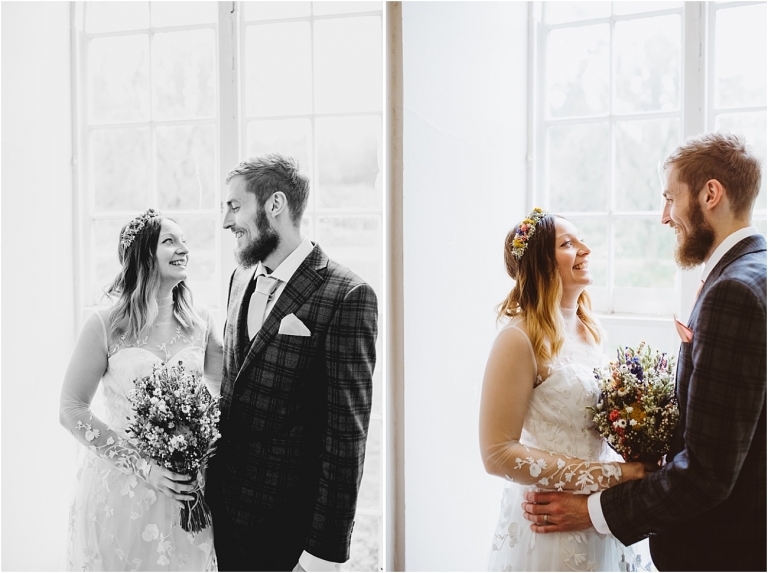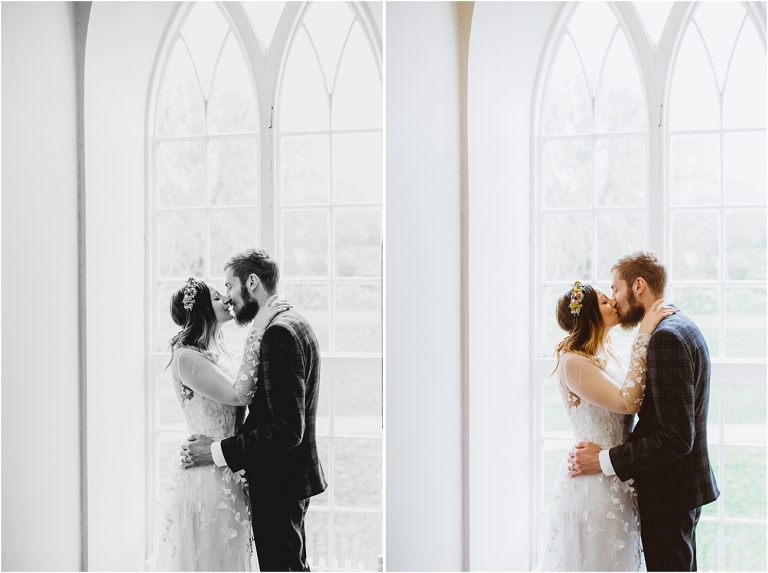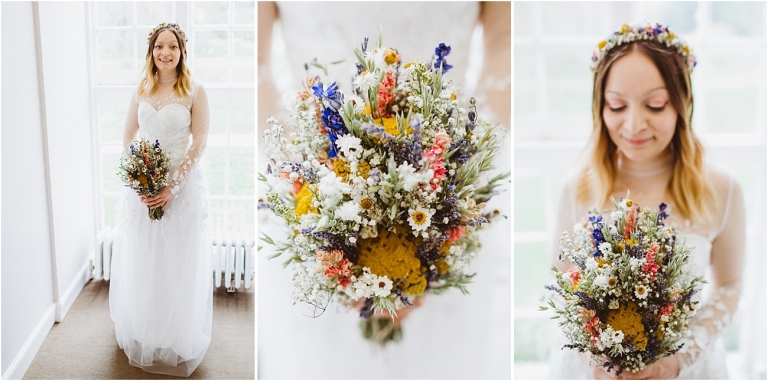 Rachael's stunning wedding dress was purchased from a charity shop (originally by Chi Chi London) and is an absolute triumph! Her simply beautiful wedding bouquet is from The Artisan Dried Flower Company, which I recognised straight away, having admired them myself on Etsy. I am a huge fan of dried flower bouquets; they can not only be kept forever but look amazing.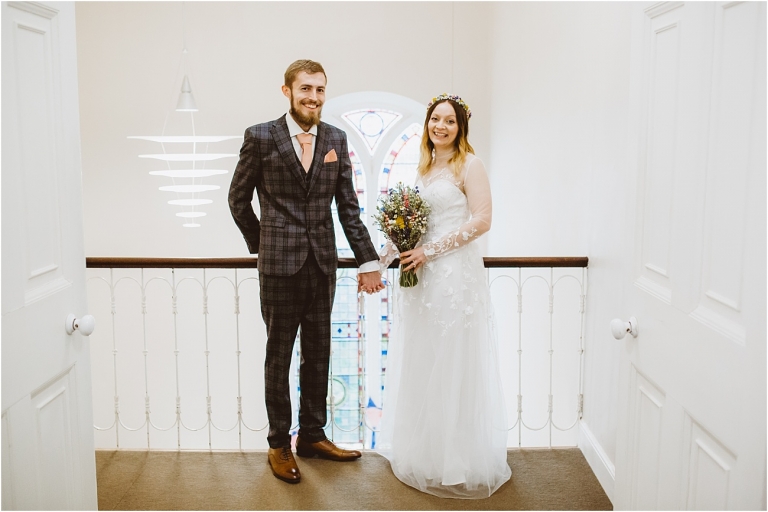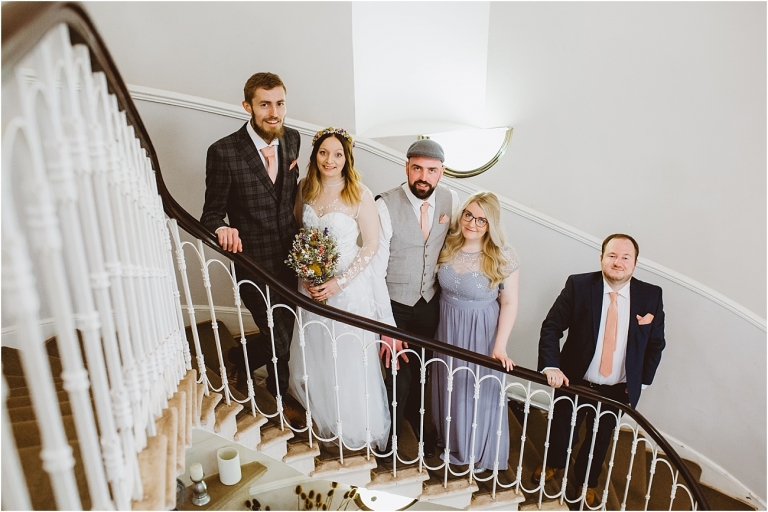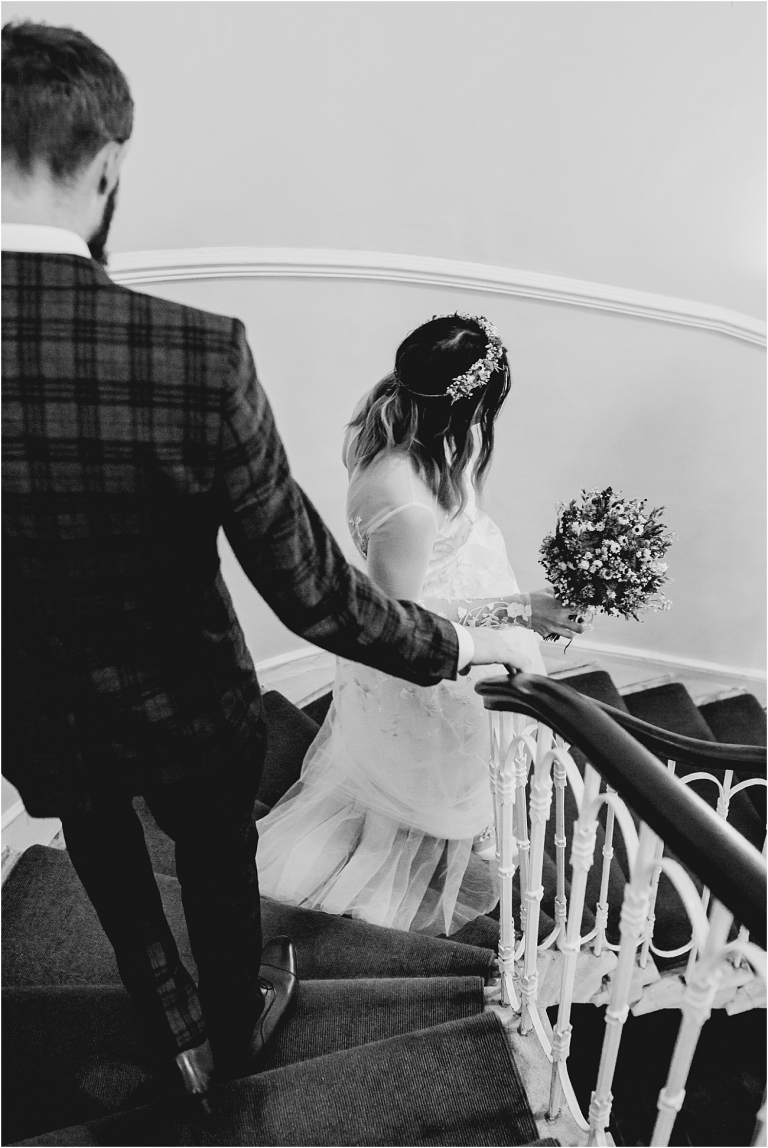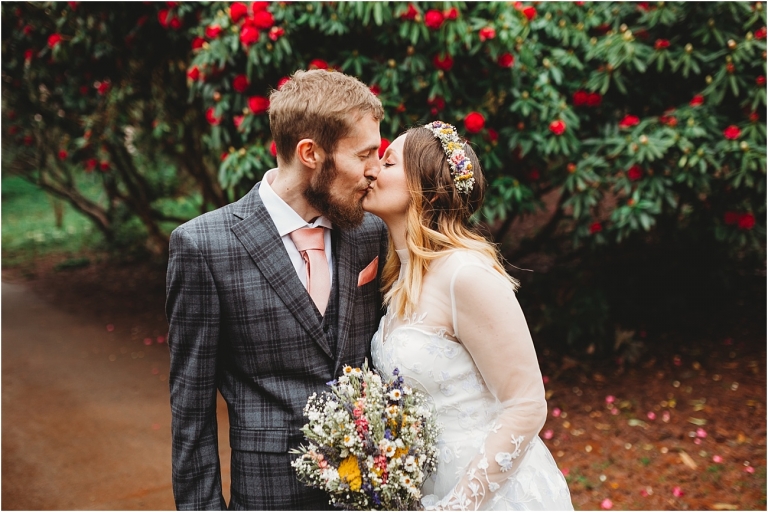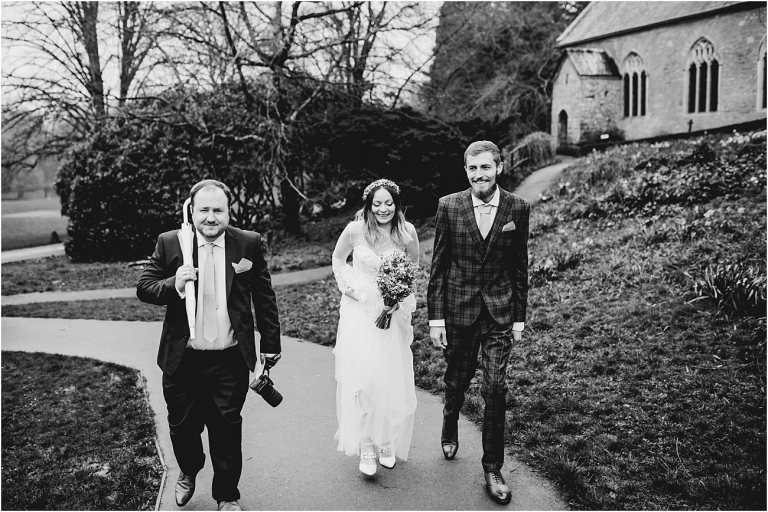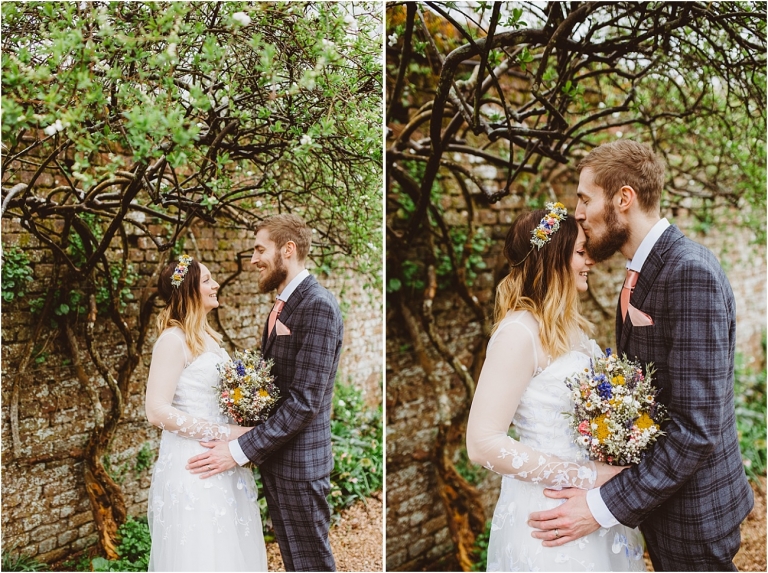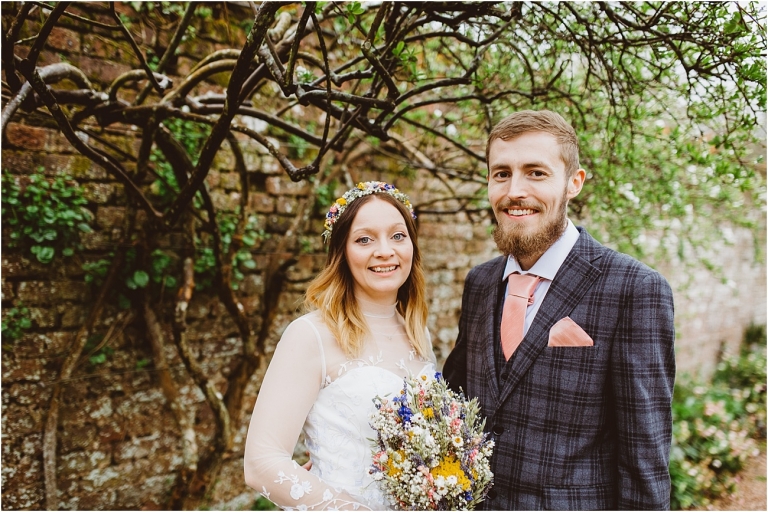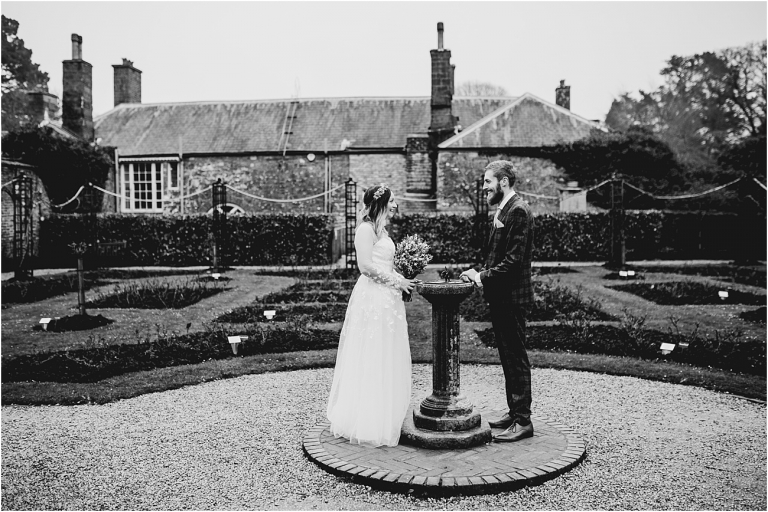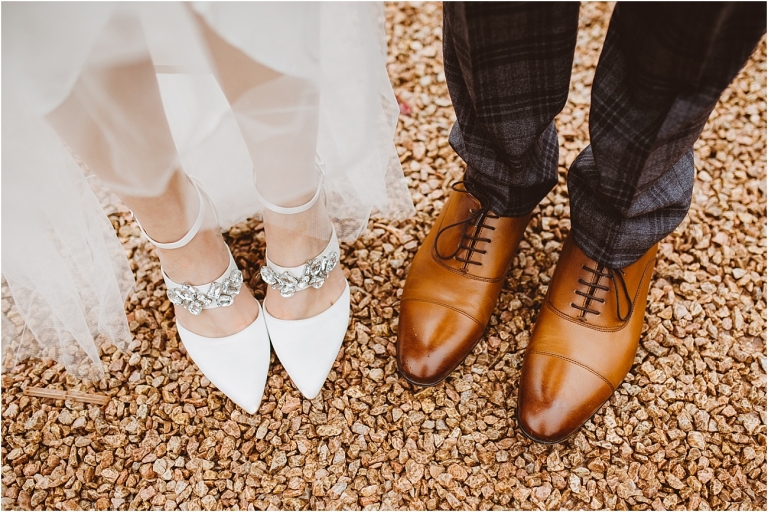 Rachael's gorgeous shoes were by Papaya at Asos.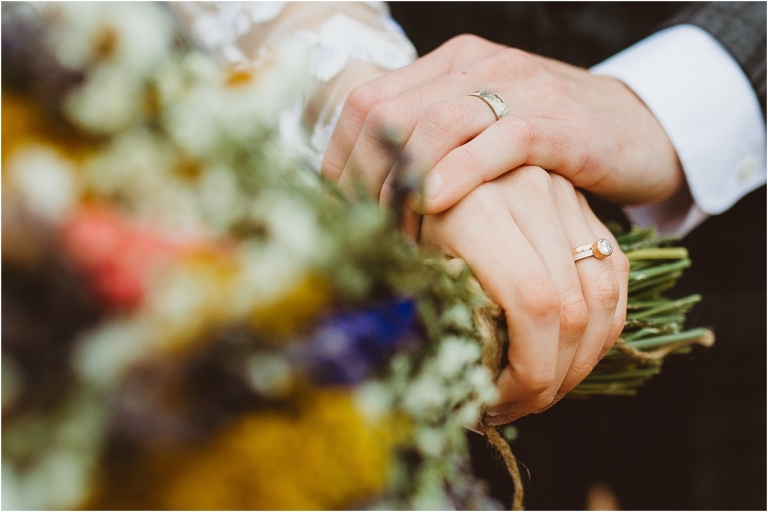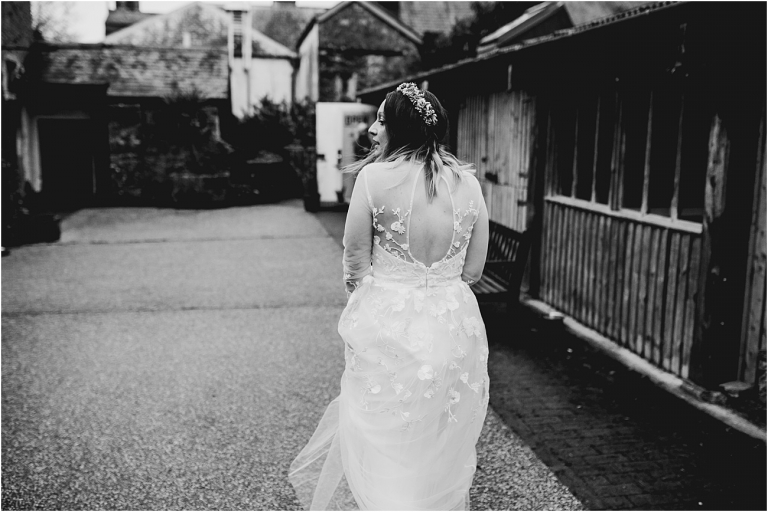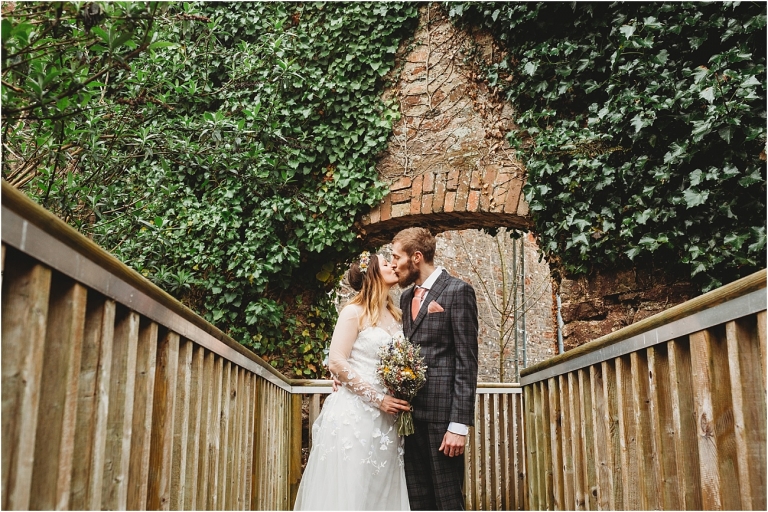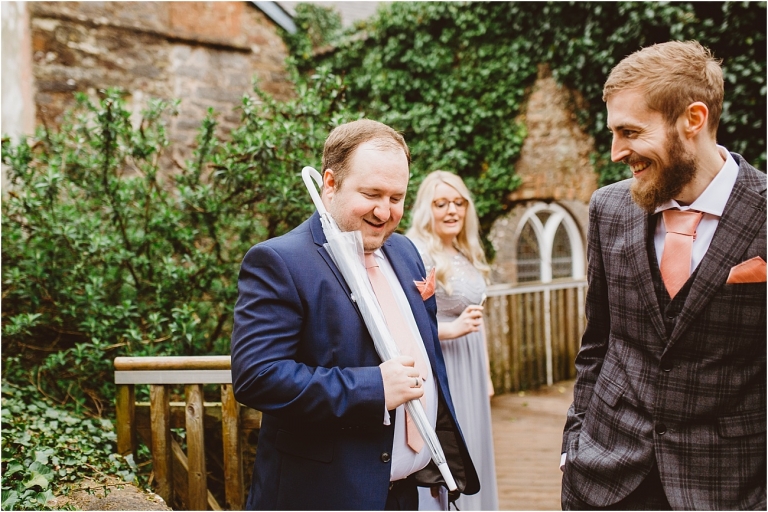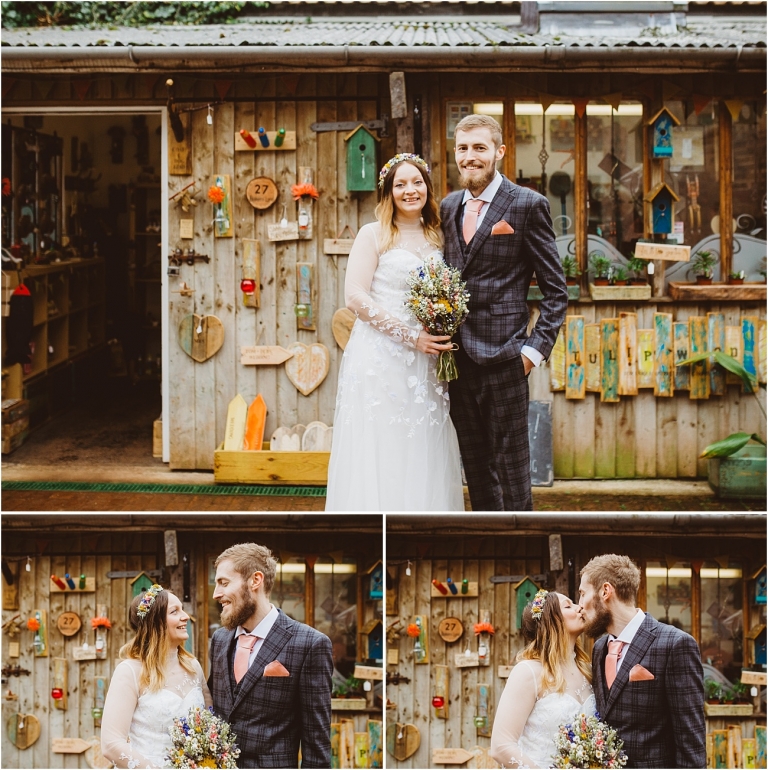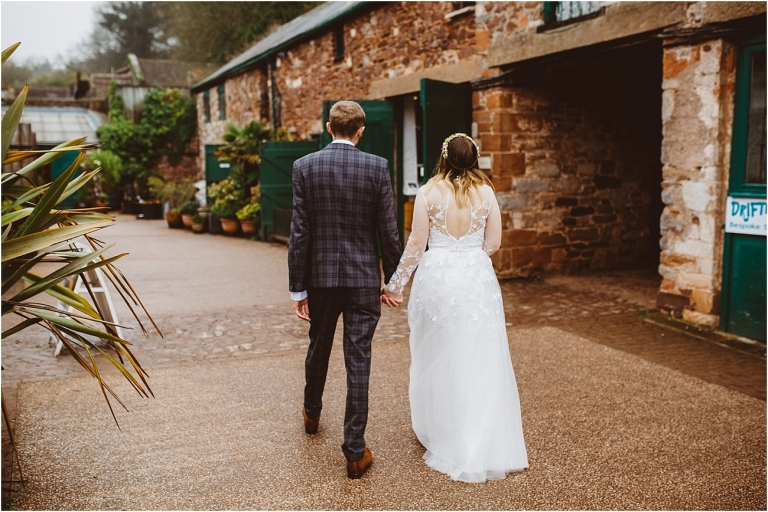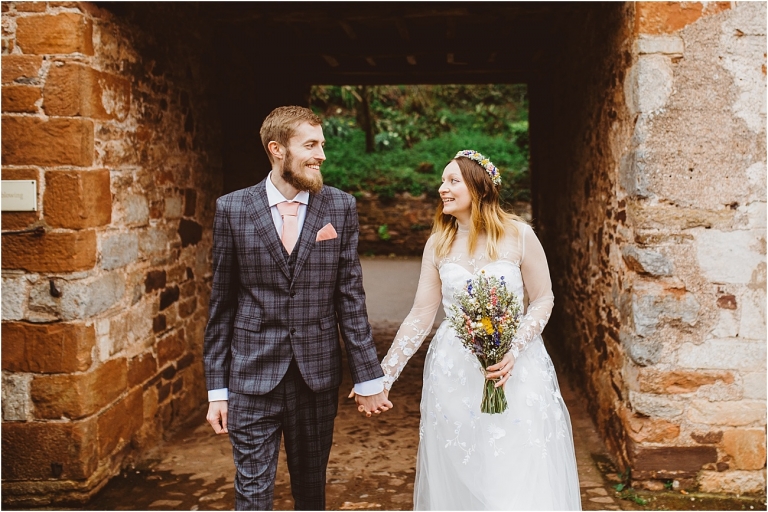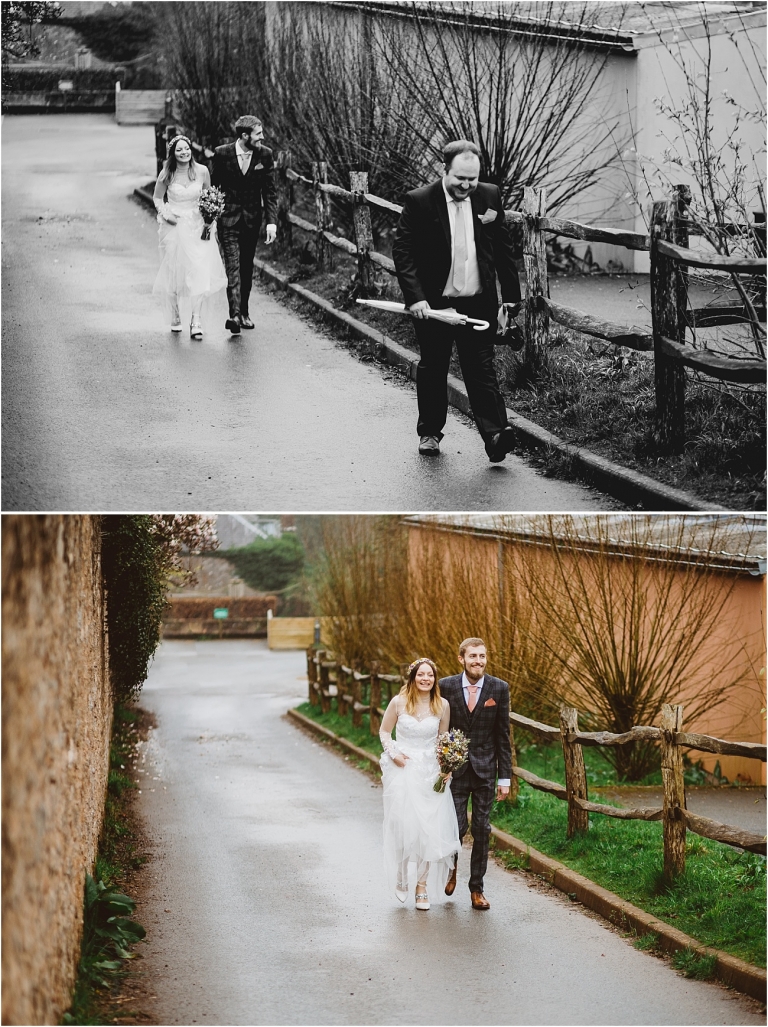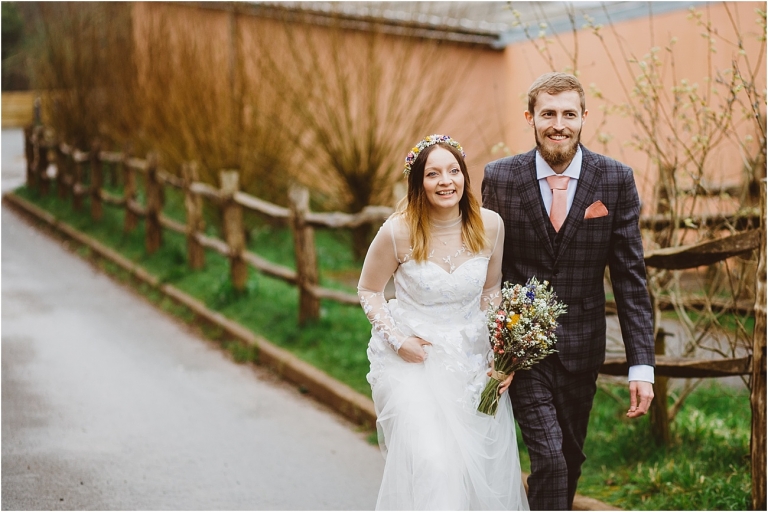 Thank you to Rachael and Tobi for inviting me to join your wonderful wedding. I love photographing weddings at Cockington Court so much that I offer a special Cockington Court package! If you would like to leave a comment below, please feel free. And, if you are interested in booking me as your wedding photographer, please do not hesitate to get in touch!