It doesn't matter how busy I am with weddings in June, I refuse to skip elderflower season! I have tried my hand at elderflower delight – but the best thing I have done with these cute little flowers is to make what is now a mandatory yearly tradition; elderflower champagne!
This brew is one of my favourites and is such a great summer drink. I have not seen it at a wedding yet but you can make large quantities of this and could be the ideal drink to keep guests happy! At the time of writing the flowers have long since vanished, to be replaced by another useful crop, the elderberry. However, if I can inspire some people to make this for 2019, then it will have been very worthwhile.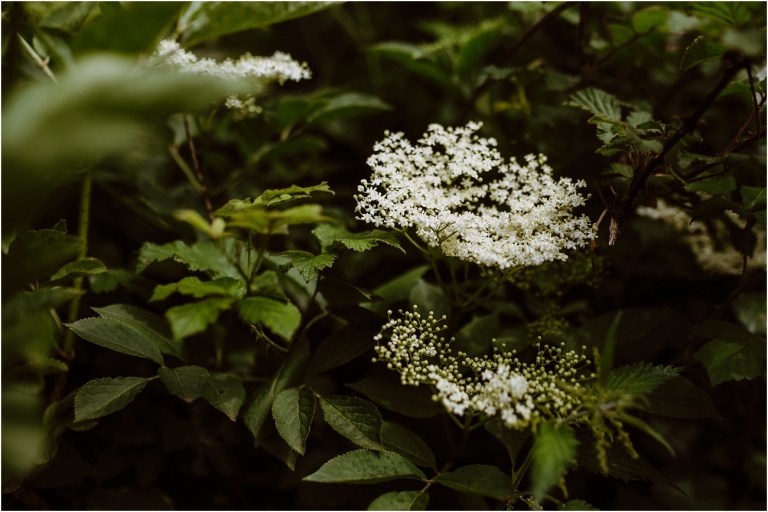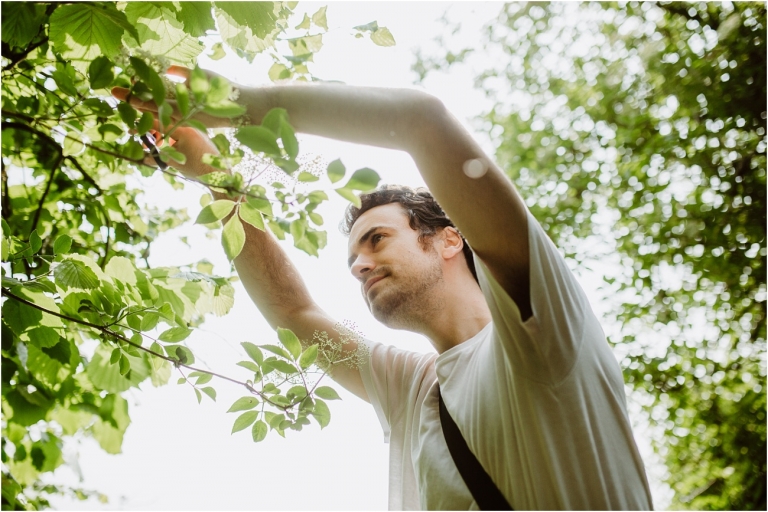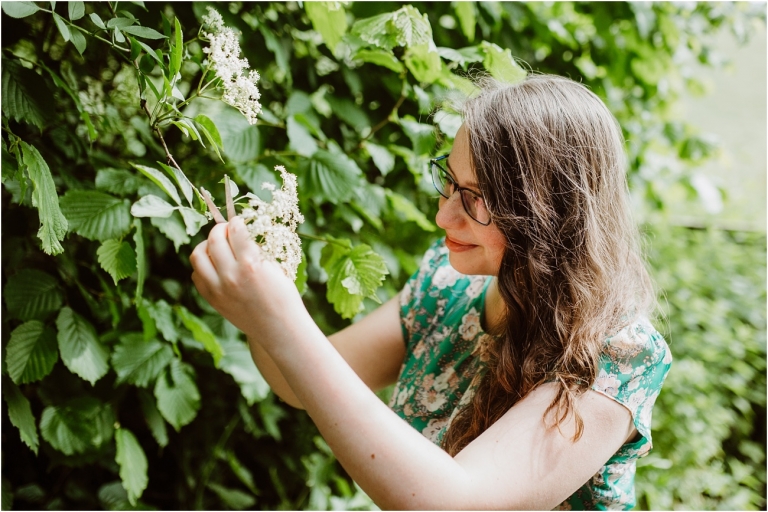 It all begins foraging fully bloomed elderflowers heads…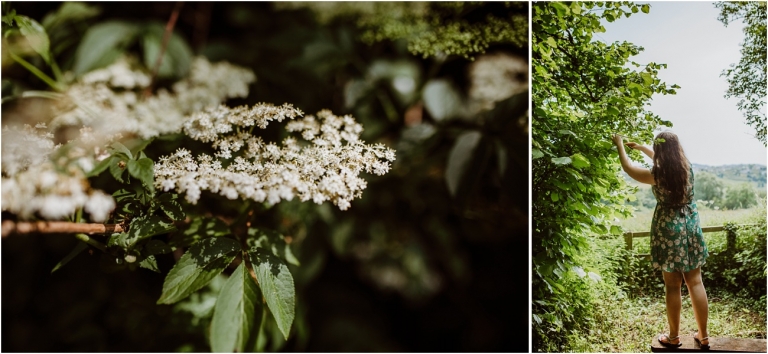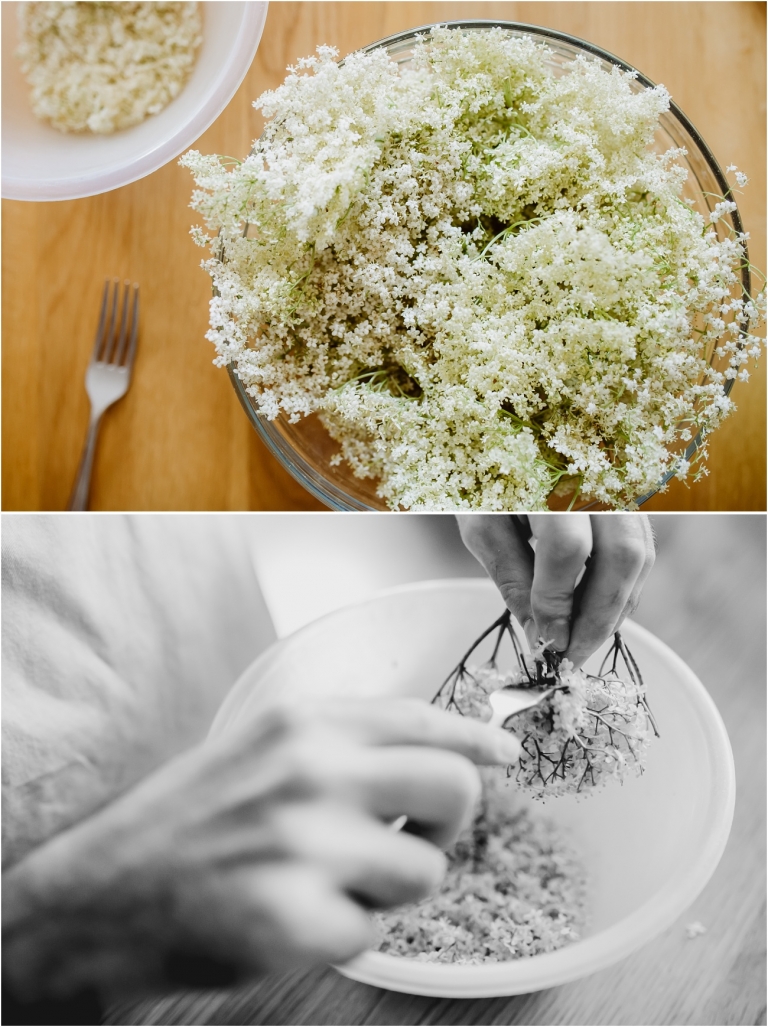 … then the elderflowers are removed with the tines of a fork…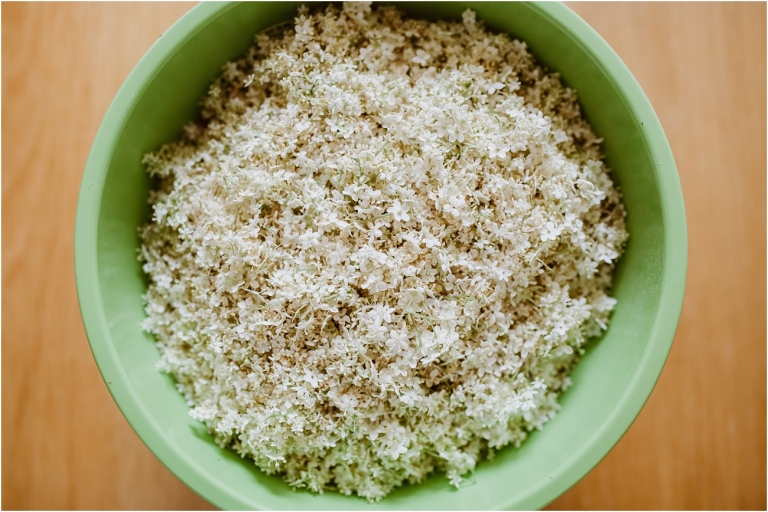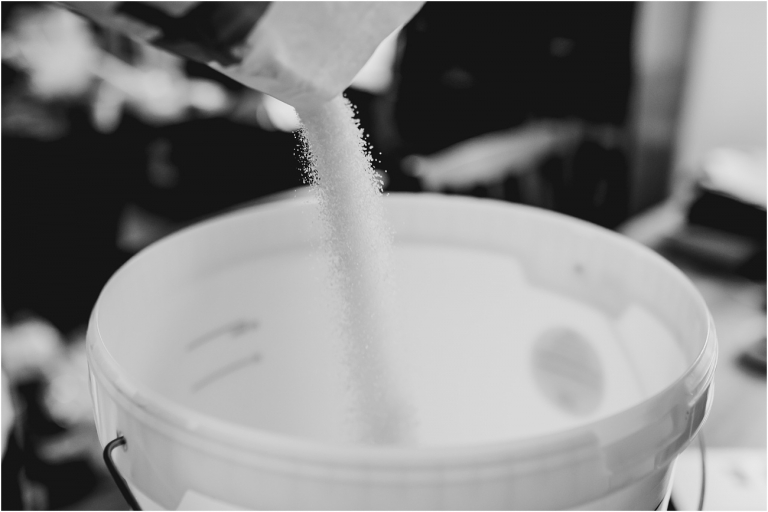 … and a lot of sugar is added! I was shocked when I started home-brewing at how much sugar goes into even a dry wine. This is mostly converted to alcohol by the yeast in the brewing process and the remainder gives the brew its sweetness.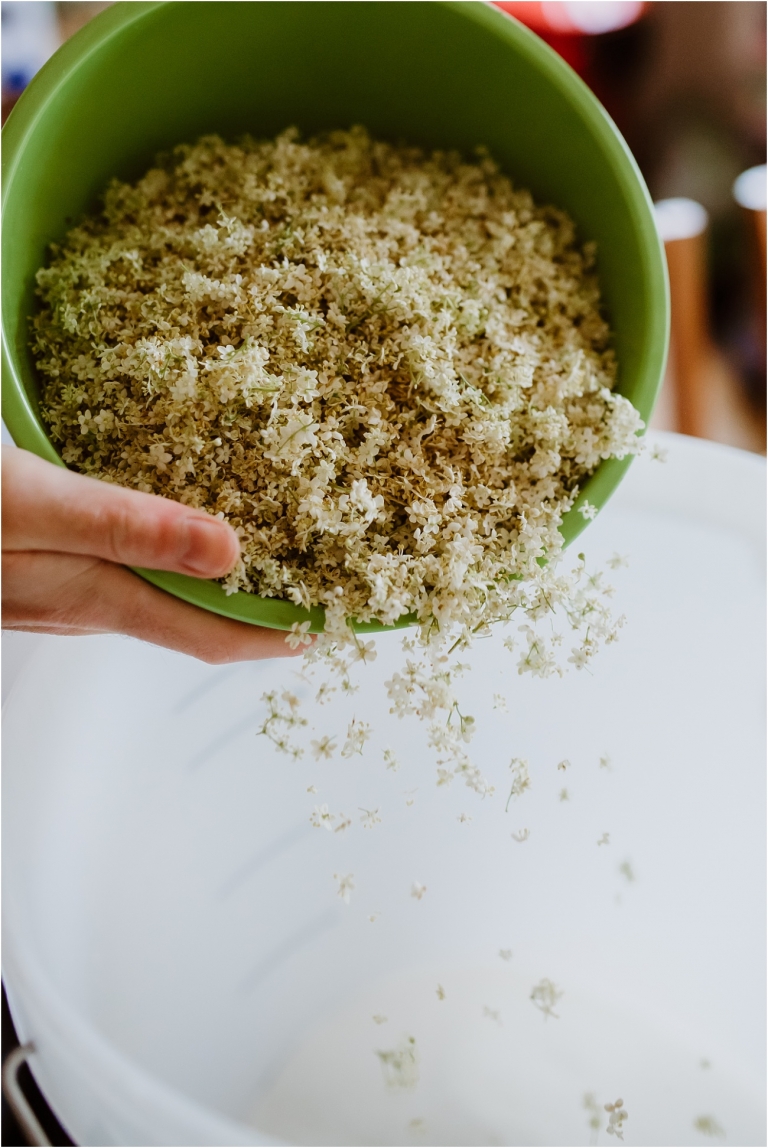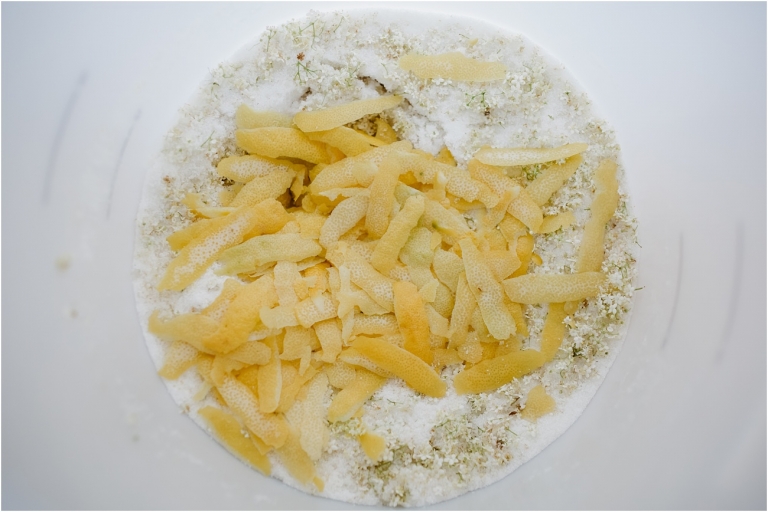 Lemon zest and juice adds flavour and acidity…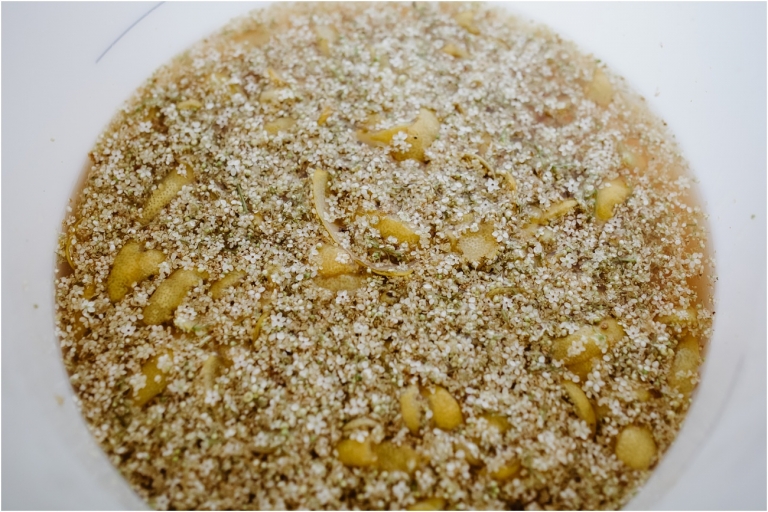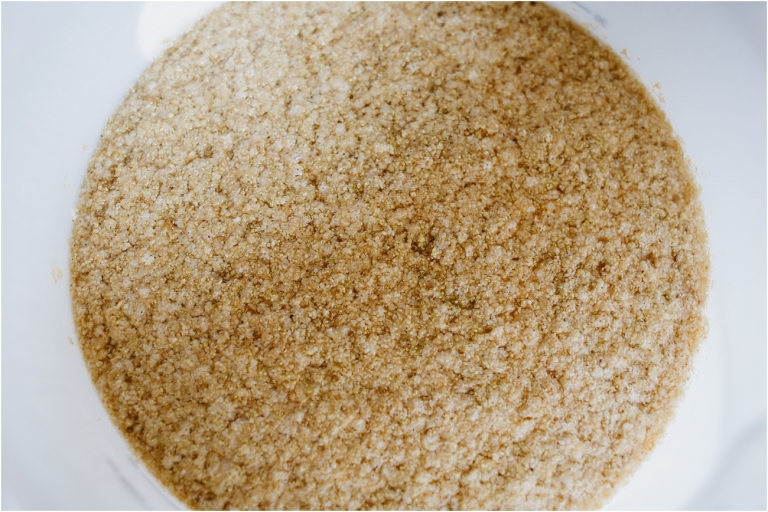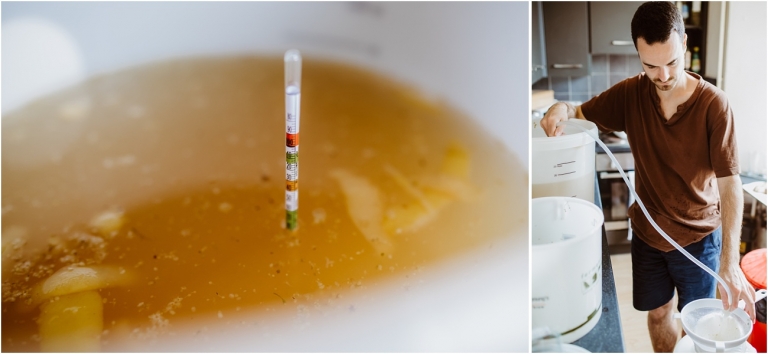 … and we use a hydrometer to make sure the amount of sugar is correct. Once it's fermenting away, we check to see when it is almost finished before we bottle it…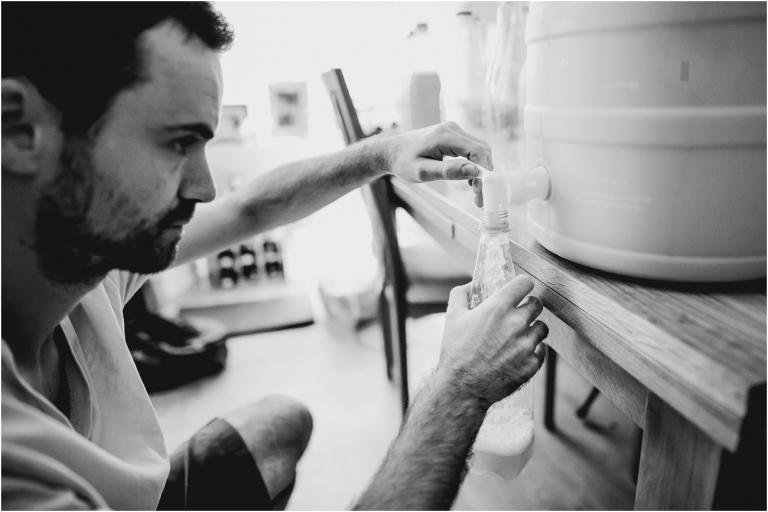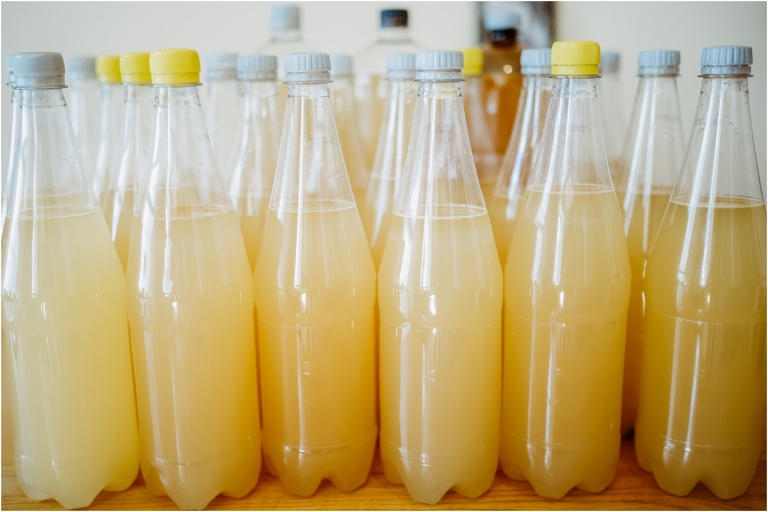 … and the fermentation continues in the bottle to give the champagne its necessary fizz!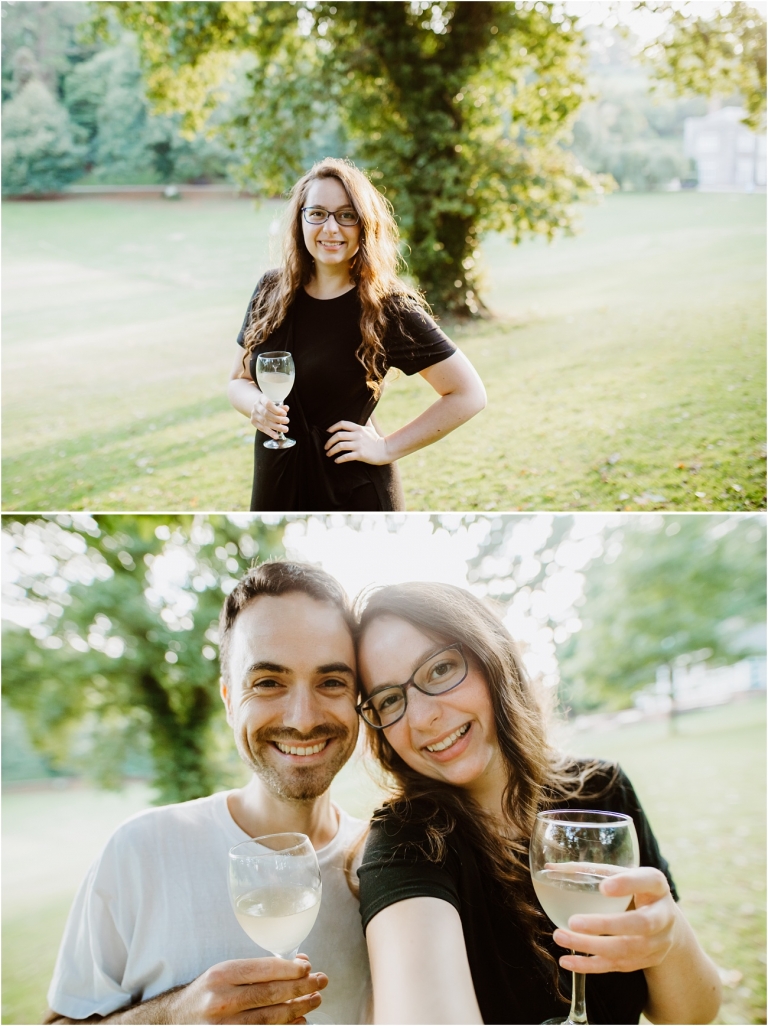 Here's to all my lovely couples who have got married this summer! Thank you for having me as your photographer and for making this year, and especially this summer, so amazing.
If you are looking for a wedding photographer in Devon or Cornwall, then please check out my portfolio or get in touch! As always, please feel free to share or leave a comment below.
Holly xx