I've photographed 3 of Joe's siblings weddings, so when I got an email with the subject 'Another Smale Wedding… (you must be sick of us)', I was just over the moon to be involved in another of their special days and absolutely not sick of them!
Caz and Joe really wanted a relaxed, down-to-earth wedding that was just about celebrating with the people they love and having fun! They chose Trevenna because it allowed them to enjoy the beautiful Cornish scenery for the whole weekend. They had 40 guests stay on Friday and Saturday, so they spend time together outside of the wedding too.
They tried to make choices that were true to them, which generally meant things with a slightly rustic/vintage twist, and natural/sustainable things to reduce waste and make the most of nature! Caz used original 1920s Kilner jars for table flowers, her Mum upcyled an old ladder for the table plan, they had wooden lawn games, Joe's brothers cut down a tree for log rings, and they made the sloe gin from hand picked sloes. Even Joe's wedding ring was an eco wooden one made from whiskey barrel oak!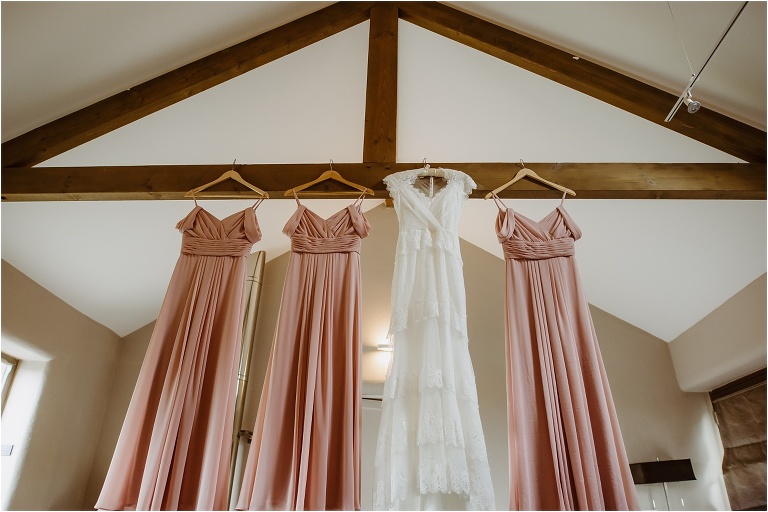 Caz got her Cymbeline Paris wedding dress from Browns of Totnes, and her veil, sash and alterations were by Nortier Shallow. The beautiful blush pink bridesmaids dresses are Haven by Wed2Be.

Hair and make up was beautifully done by LJP Bridal!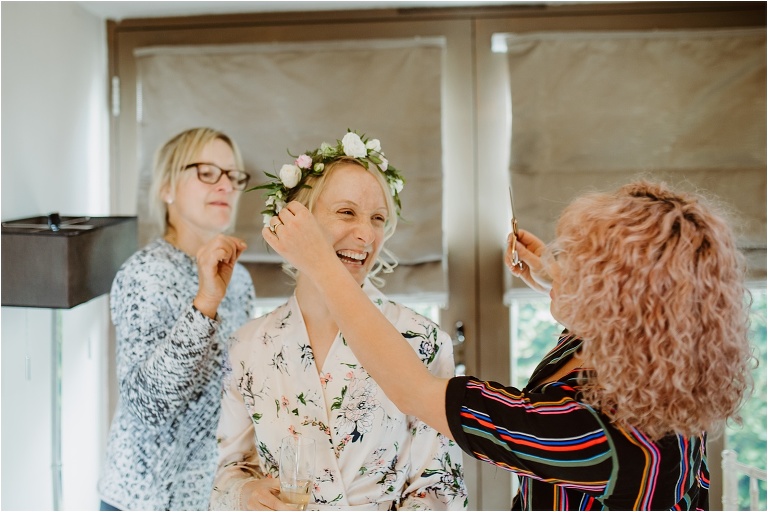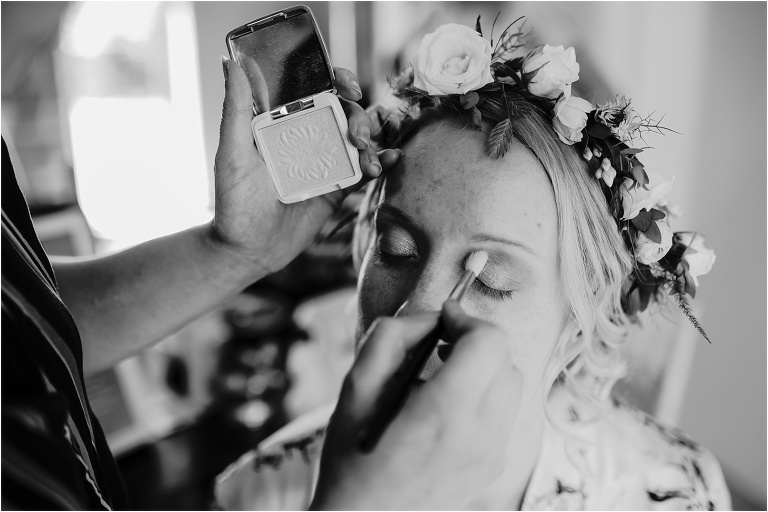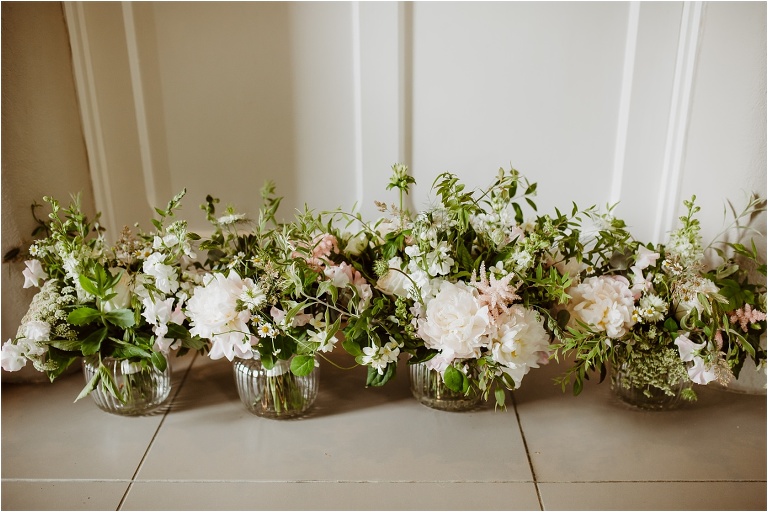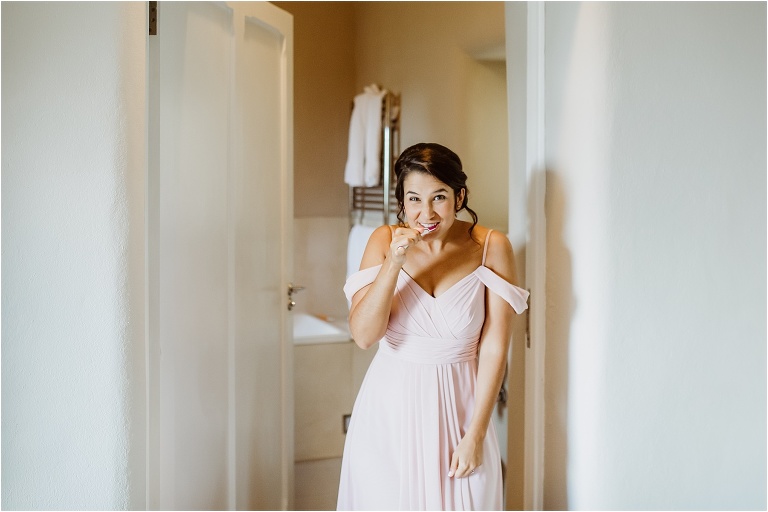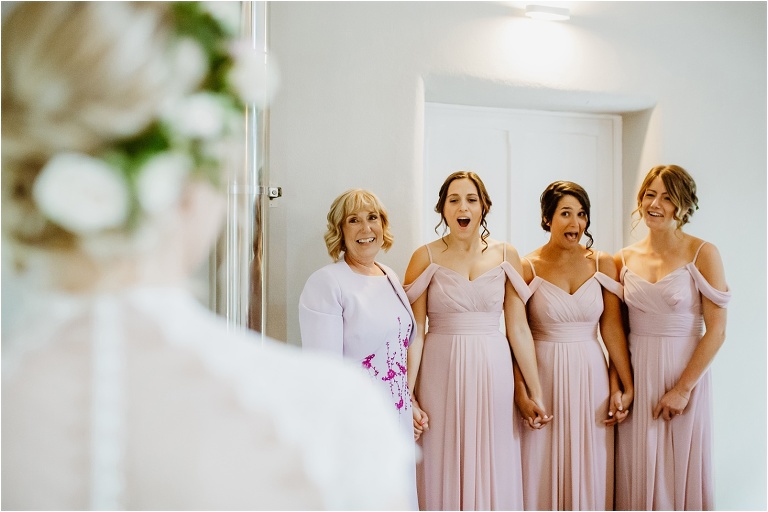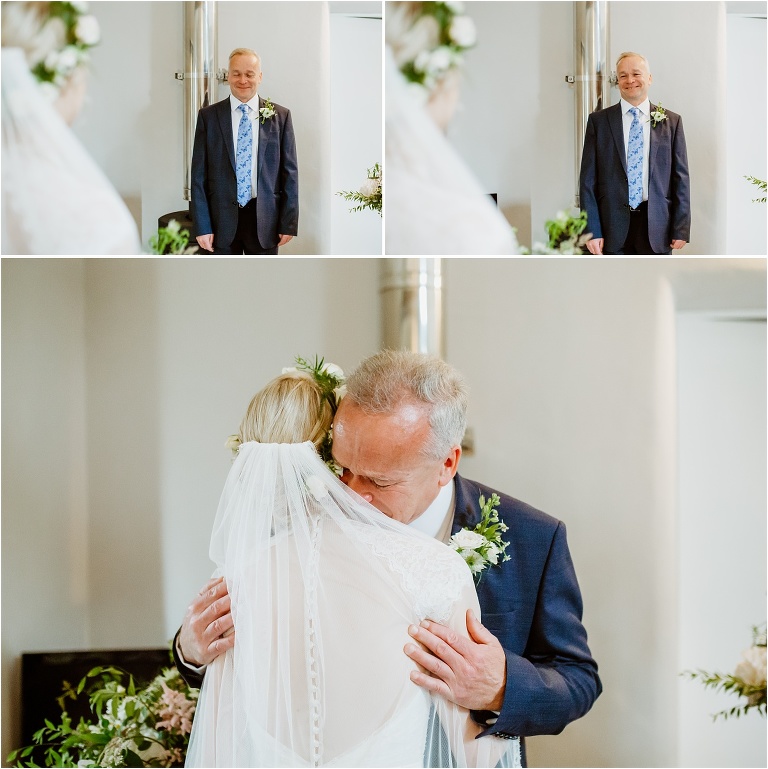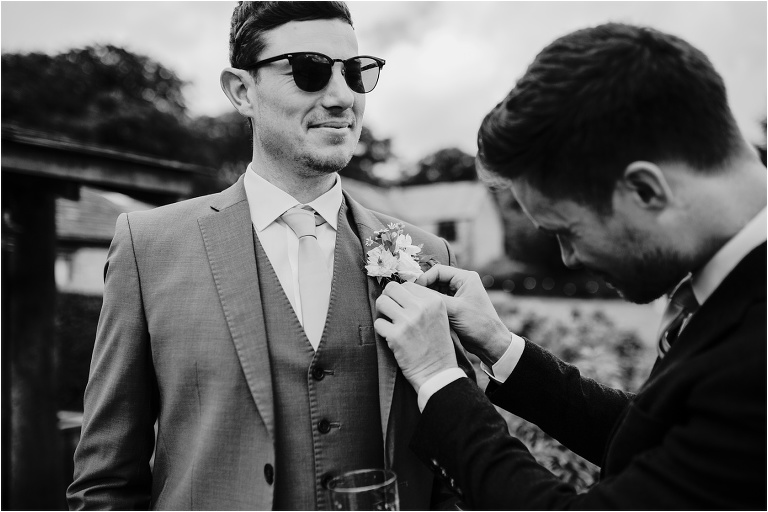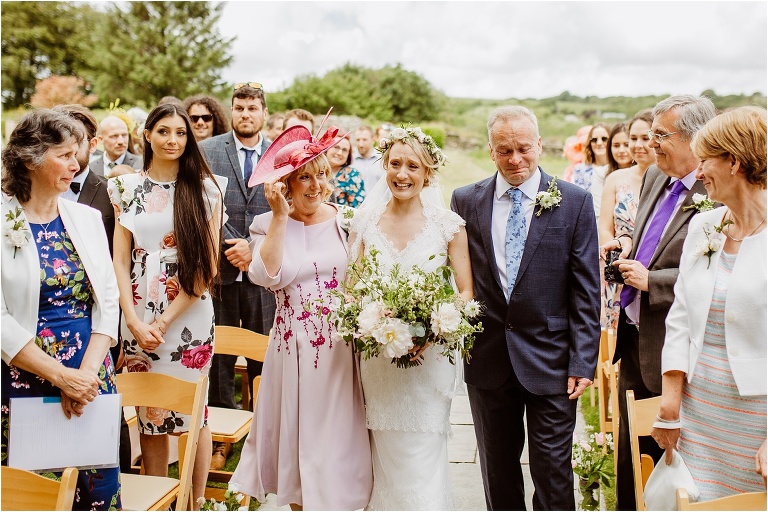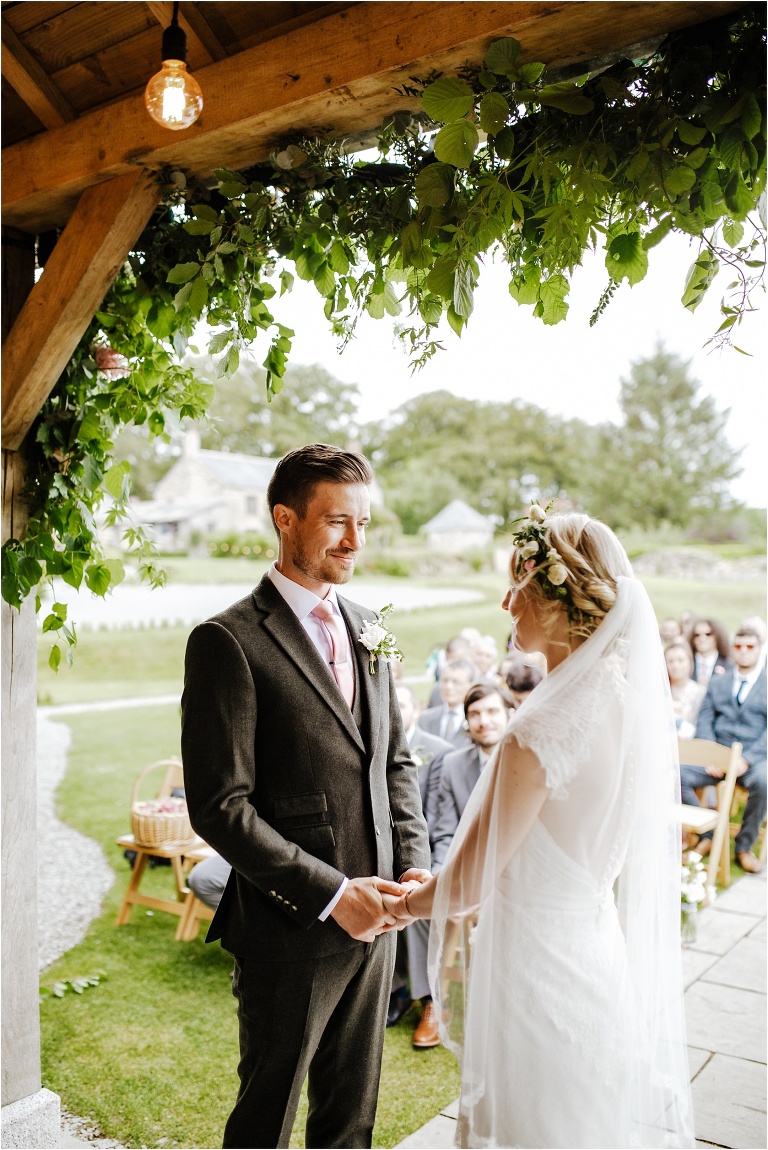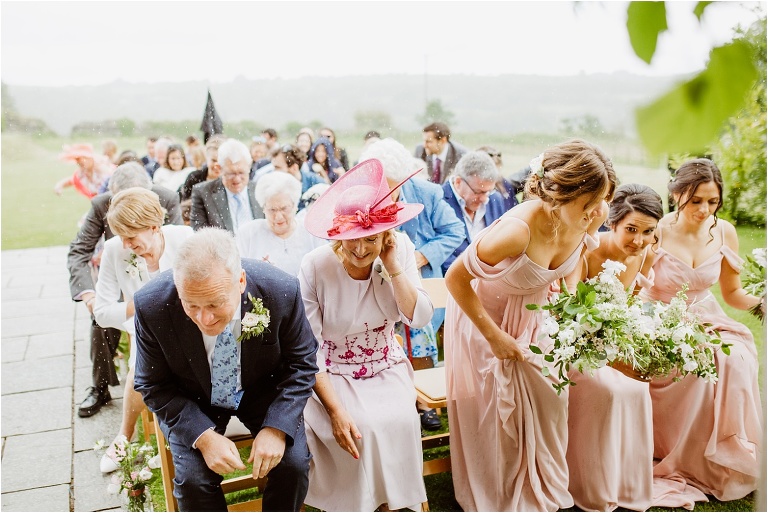 The ceremony was interrupted by a very brief shower of rain! Everyone started to dash inside, but as quickly as it started, it stopped. After a bit of drying off and wiping the chairs down, the ceremony resumed!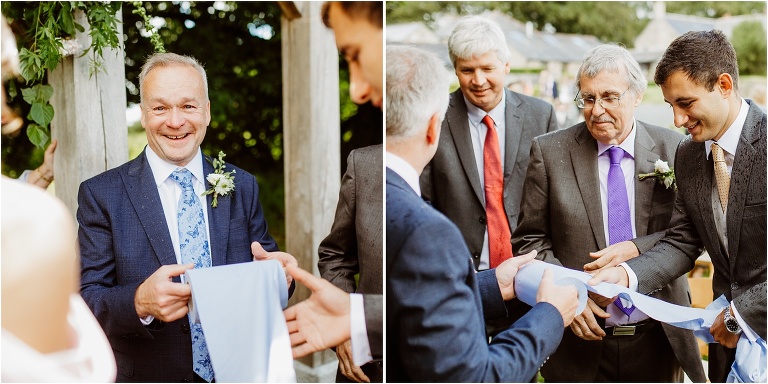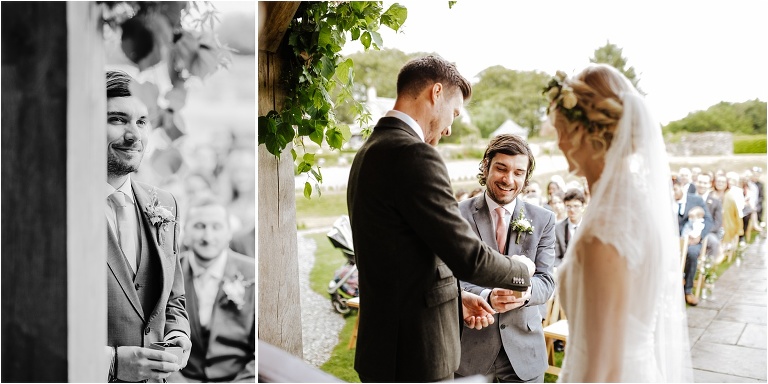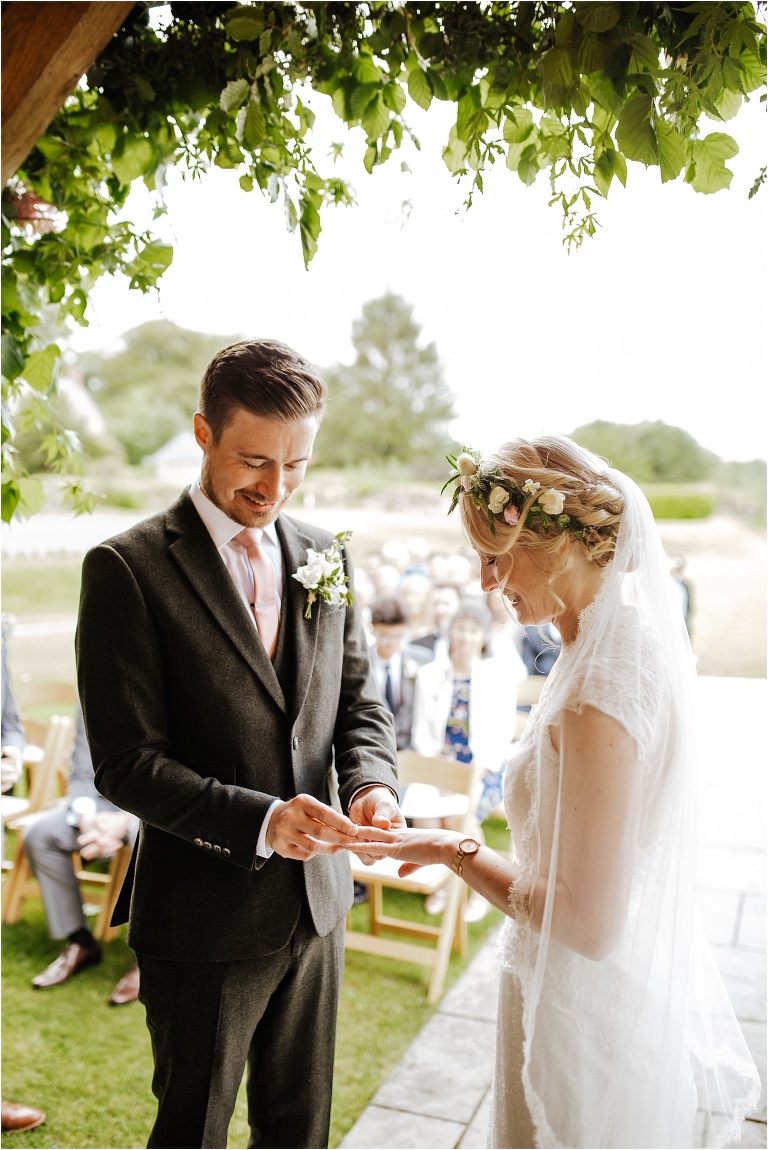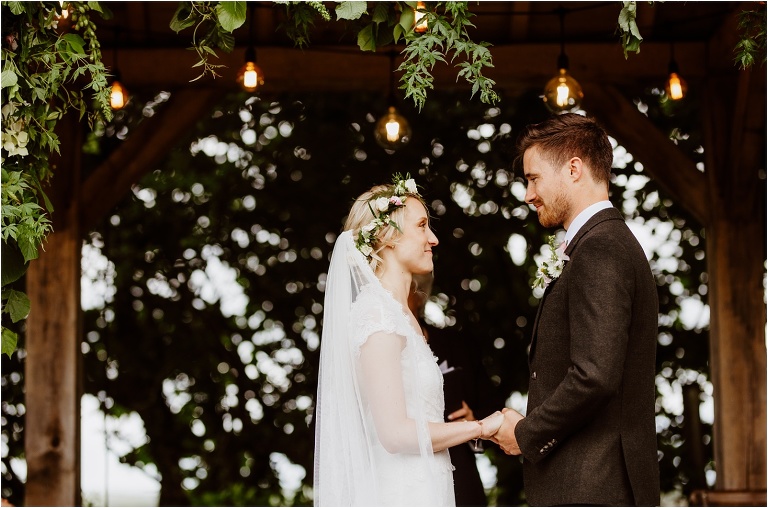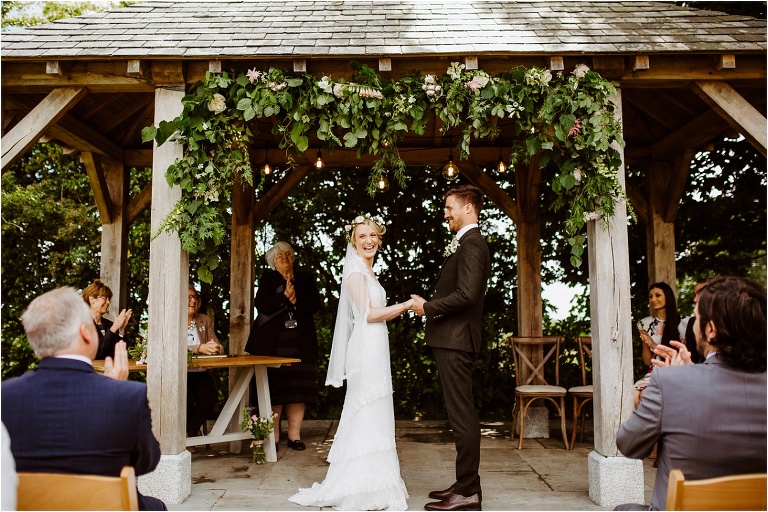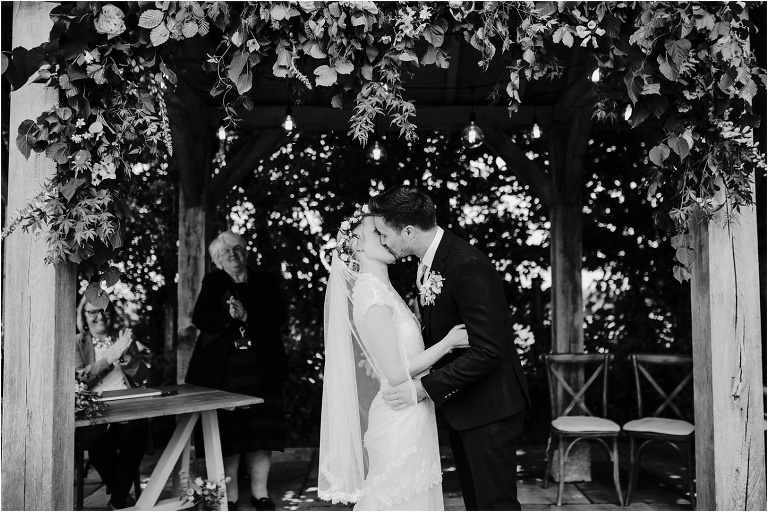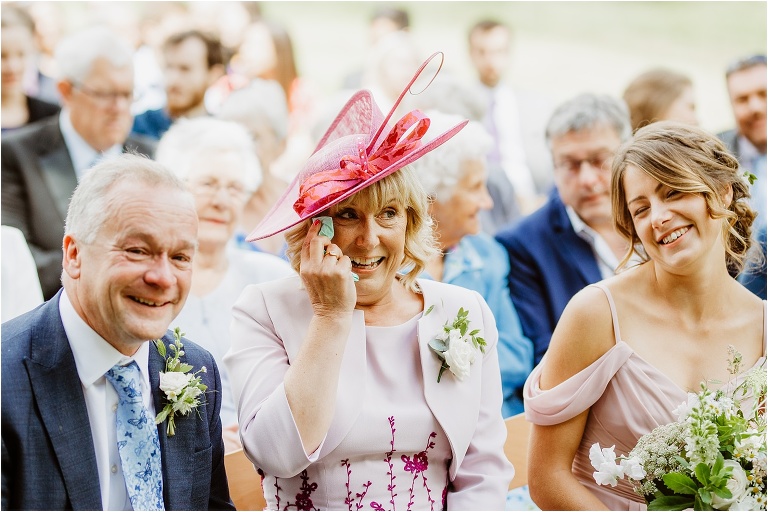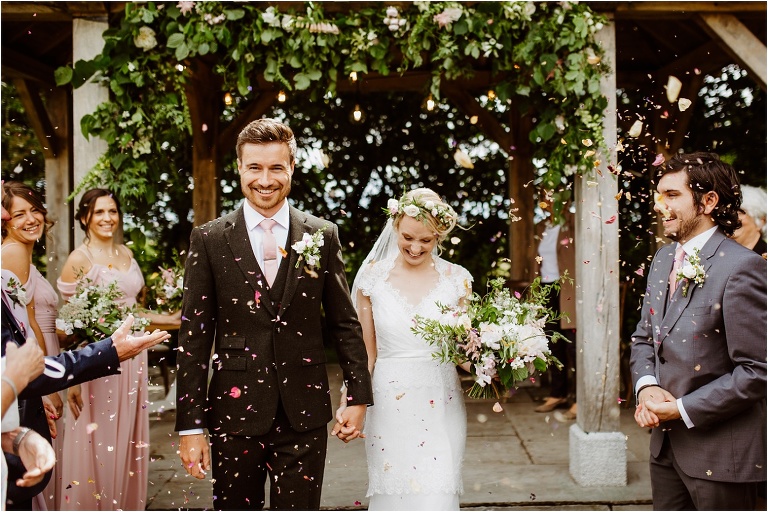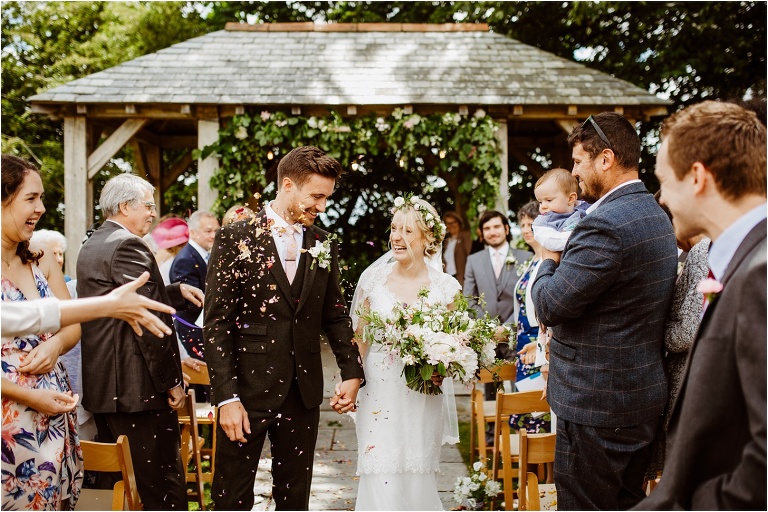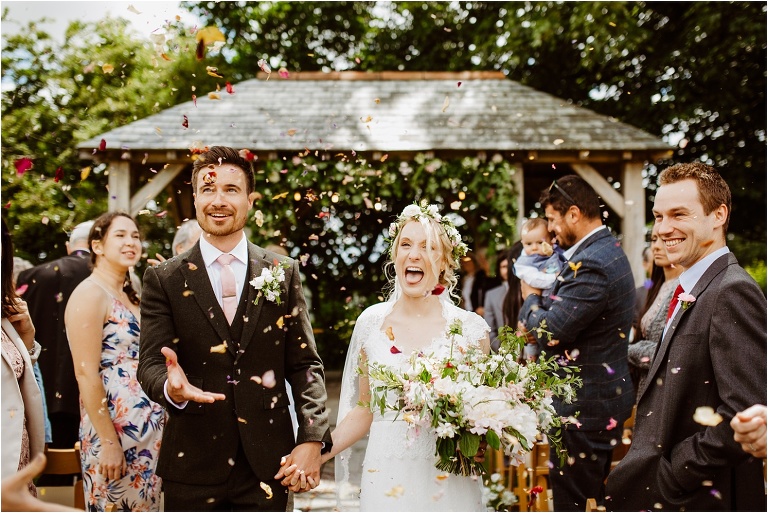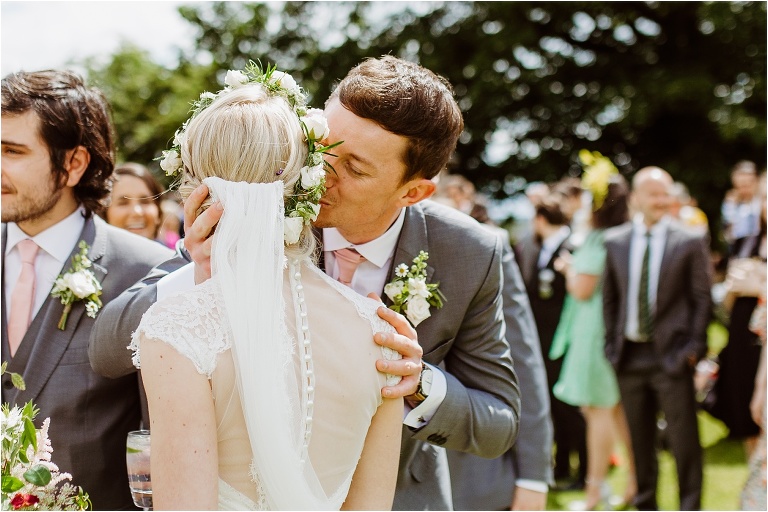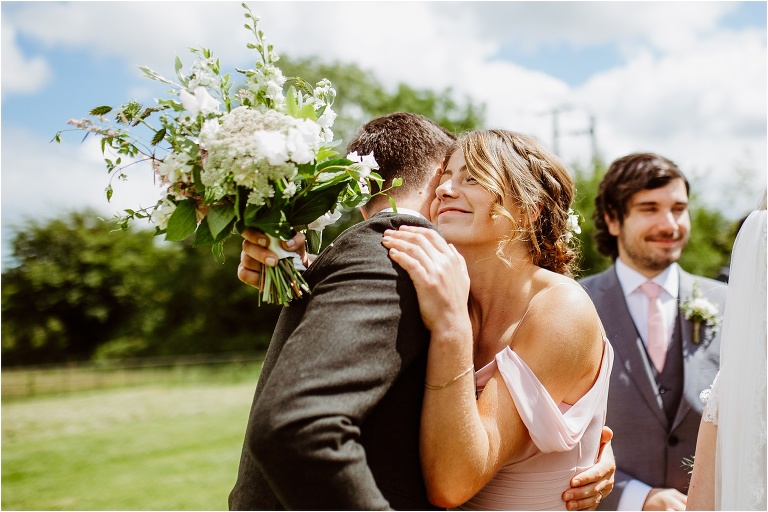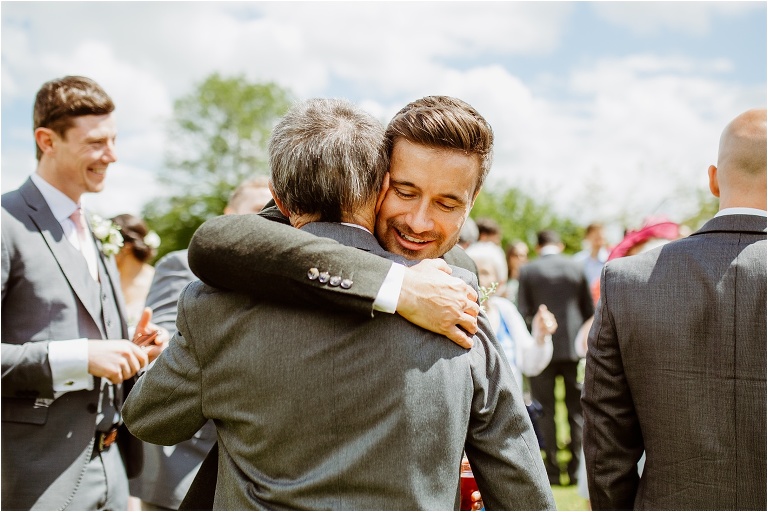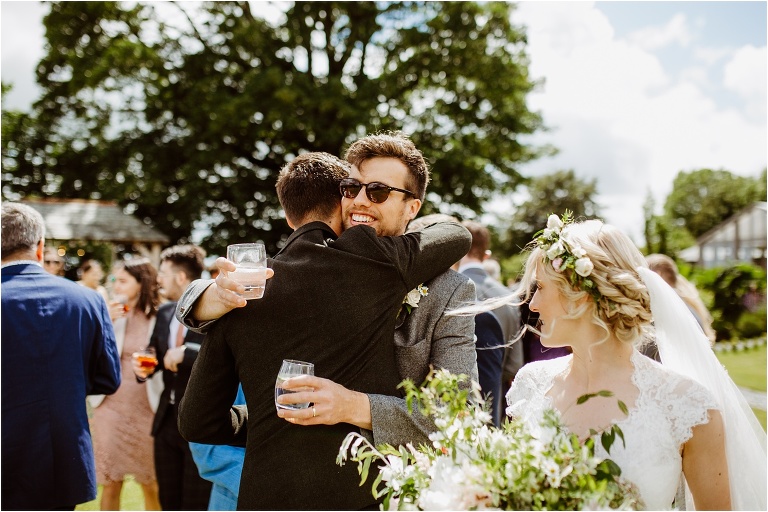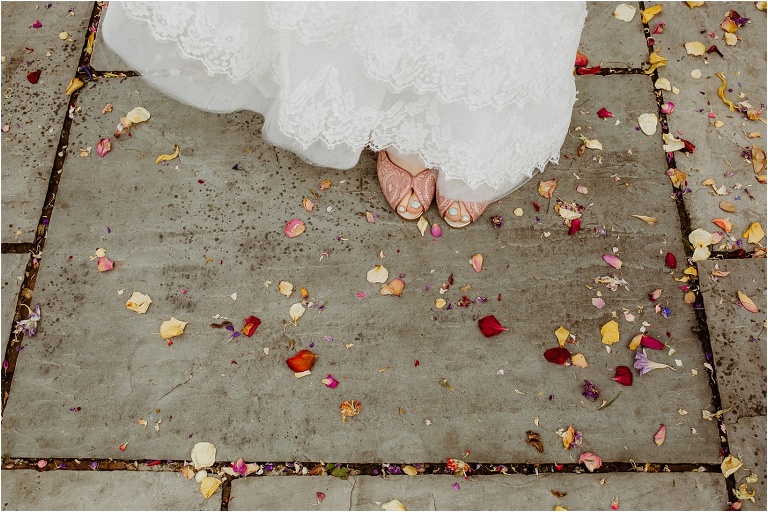 Caz's shoes were by Rainbow Club, bought from Facebook marketplace, and dyed to match bridesmaid dresses.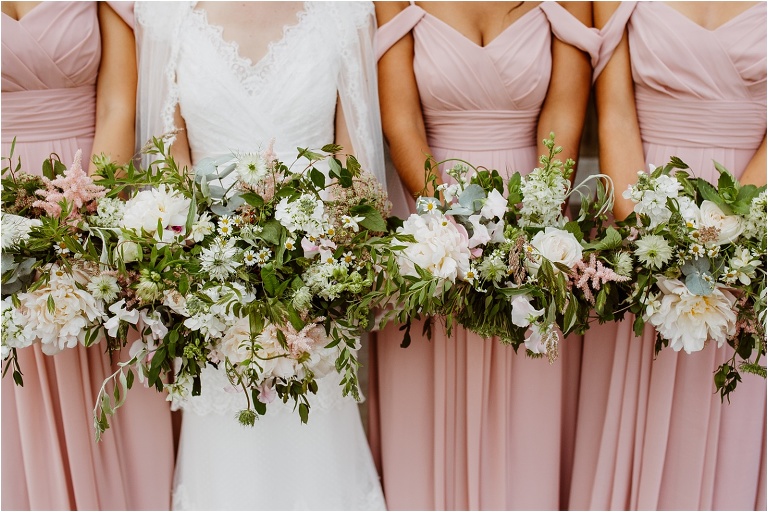 The stunning bouquets were by Dartmoor Flowers.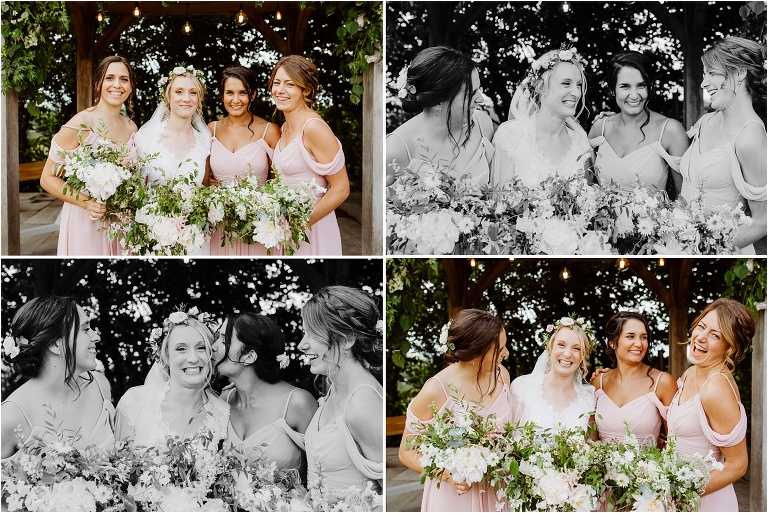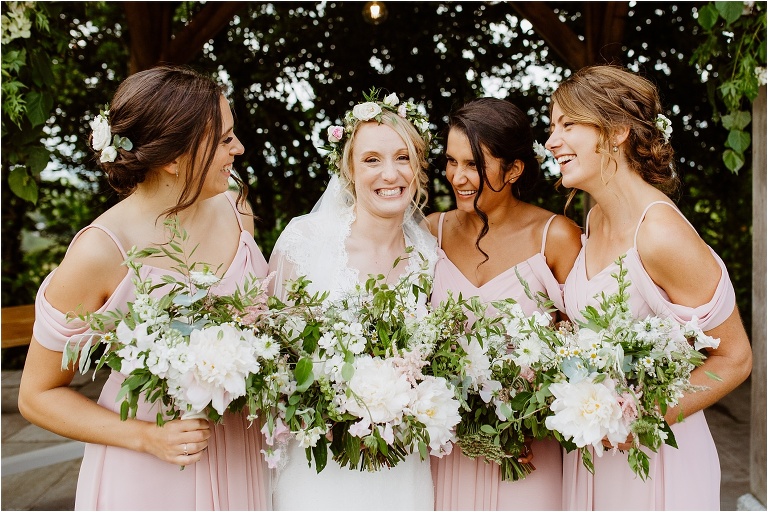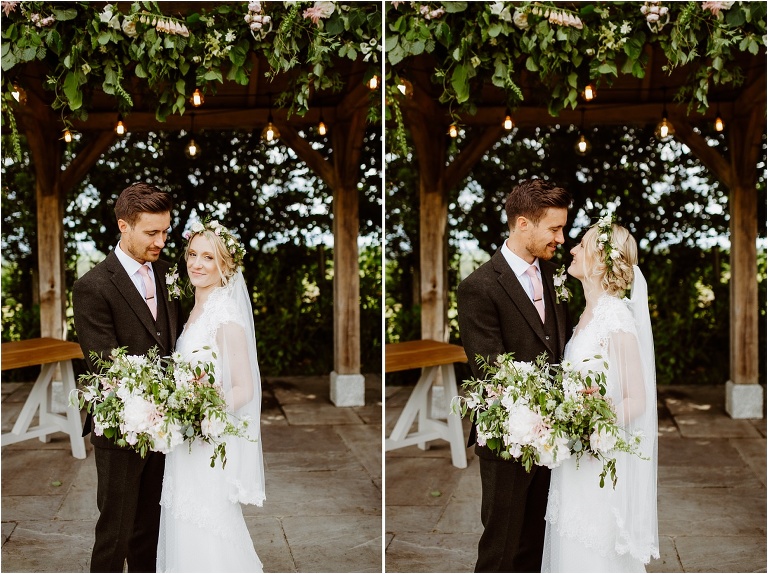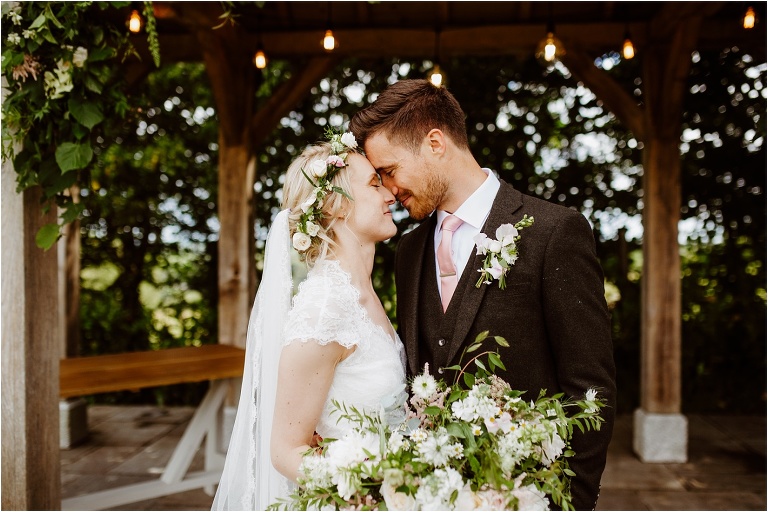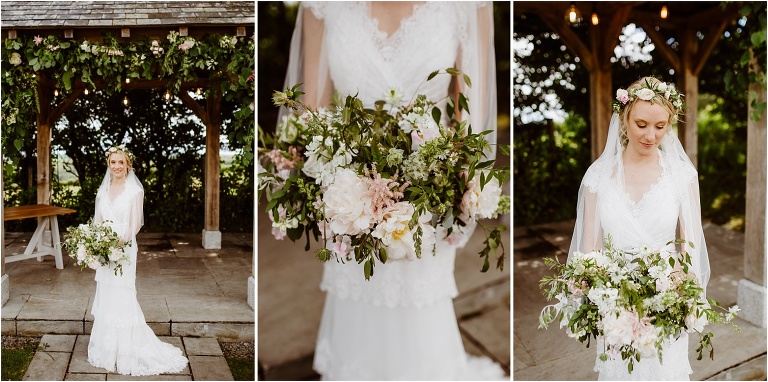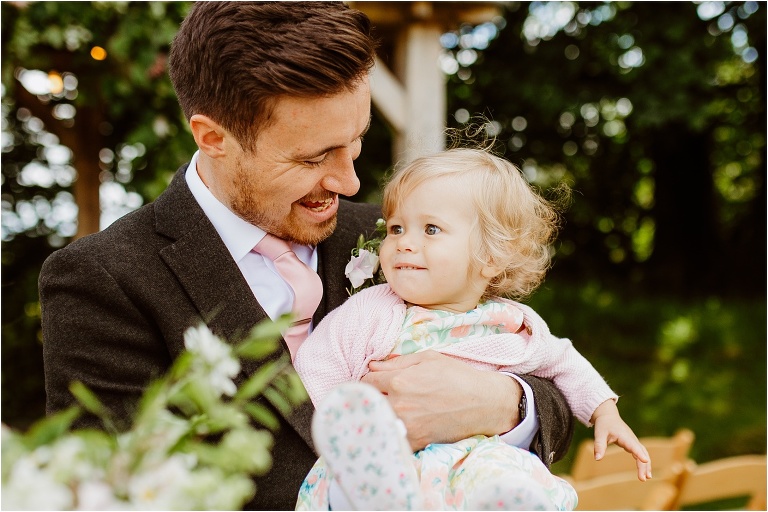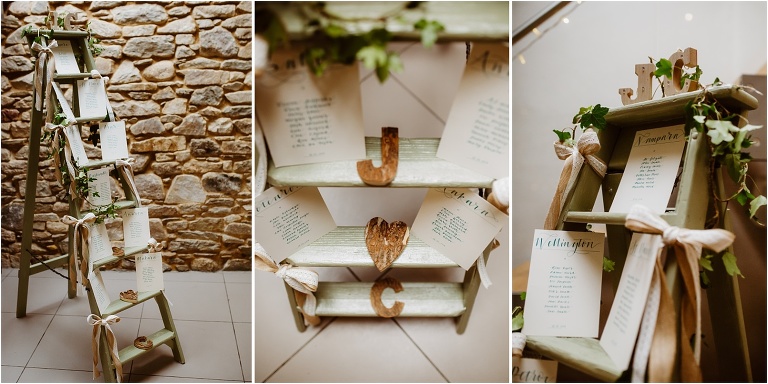 Caz's mum decorated the ladder for the table plan and their friend did all of the signage, table plan and place names.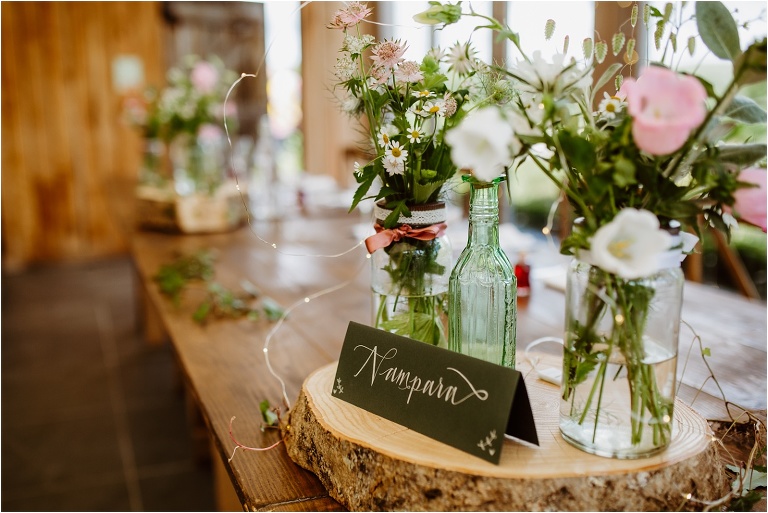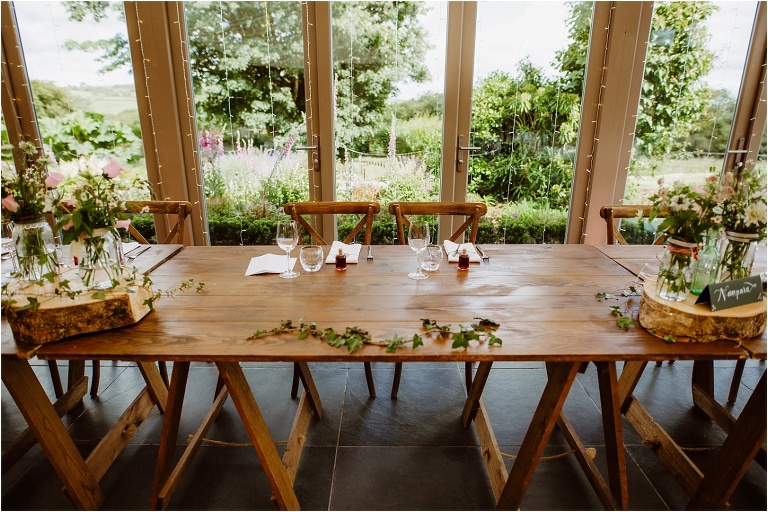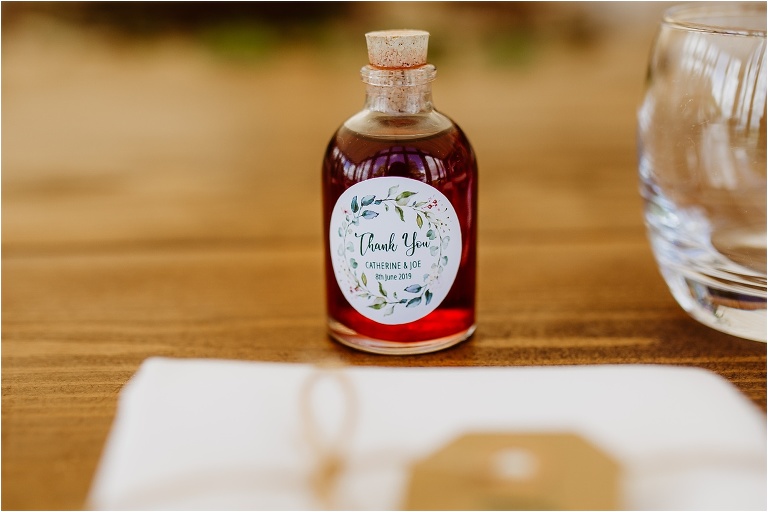 Caz and Joe made the Sloe Gin favours!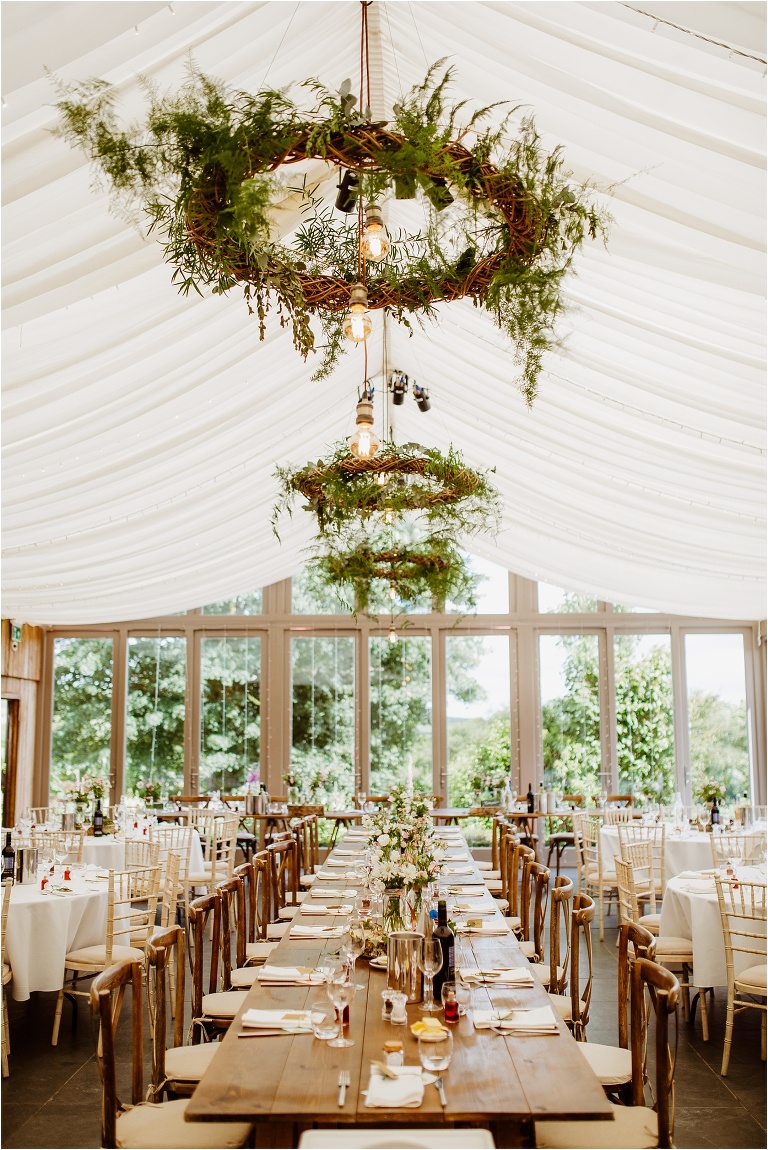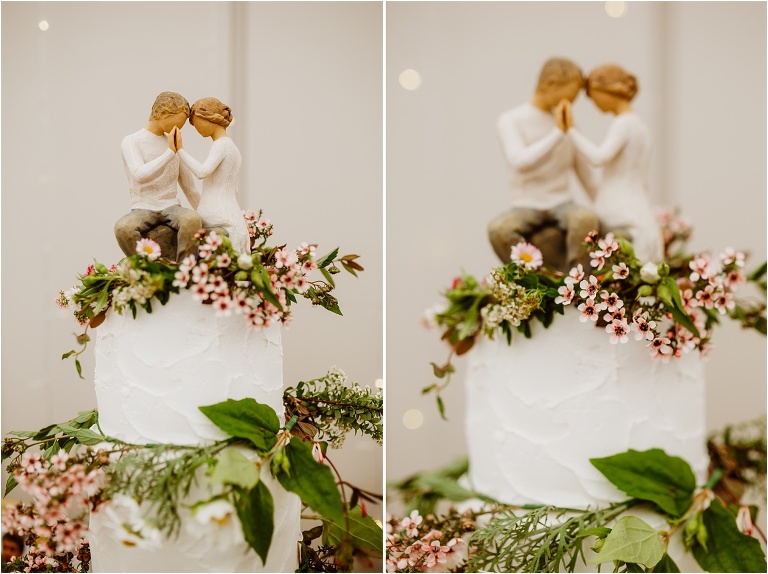 The cake was made by Joe's amazing mum, Tracey! By this point, I've eaten 4 wedding cakes made by her and they are THE BEST. Joe's sister in law, Danielle, made this lovely origami wishing tree!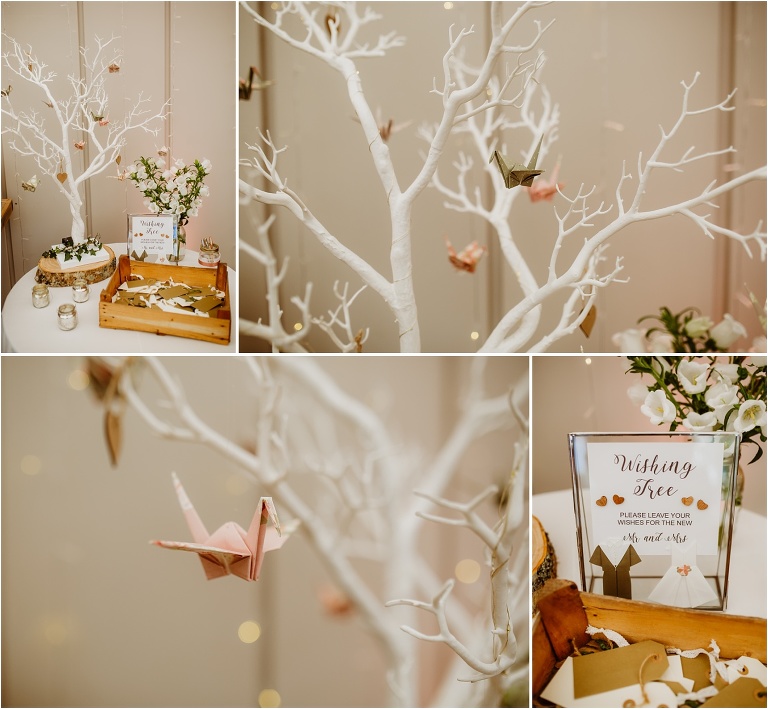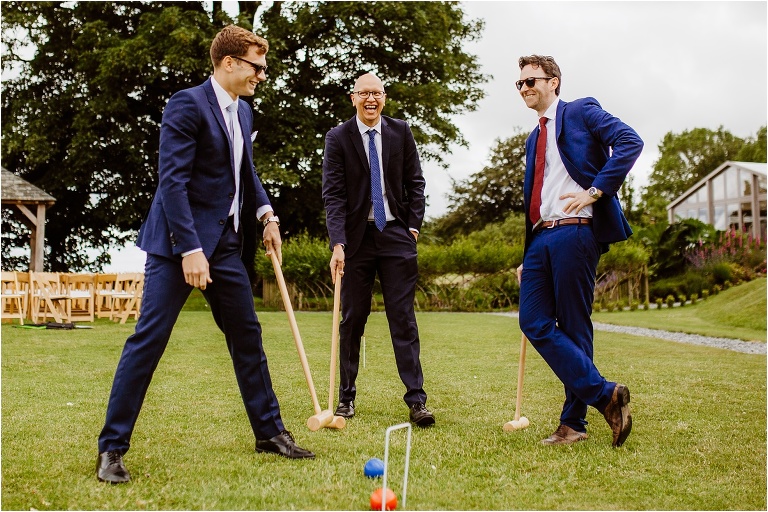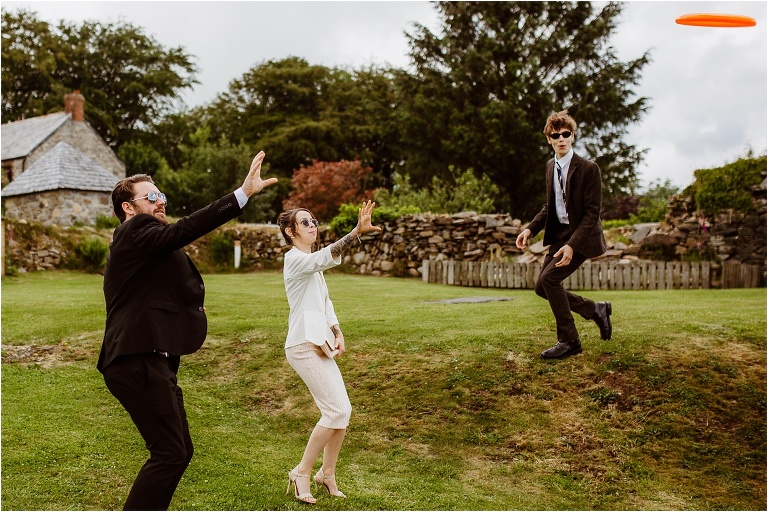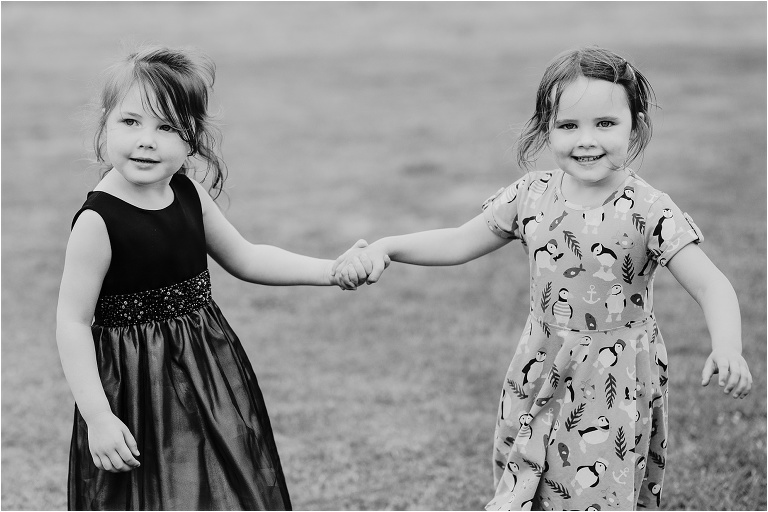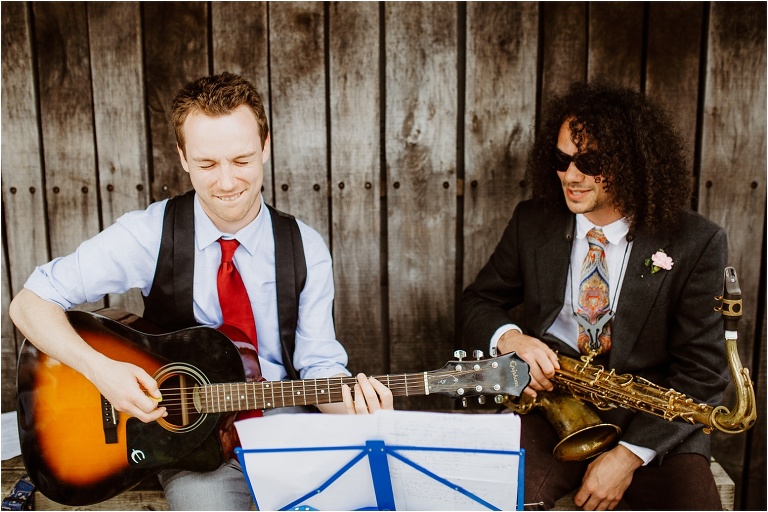 Joe's uni friends Chris North and Ben Sweeney did an acoustic set outside for the drinks reception.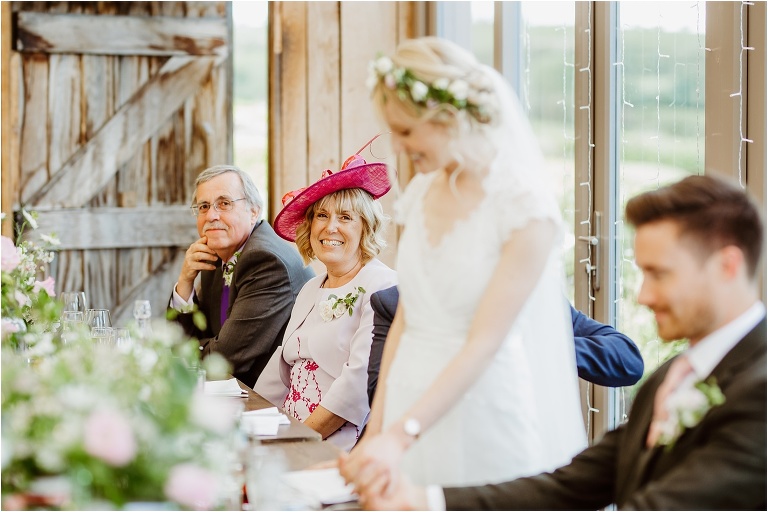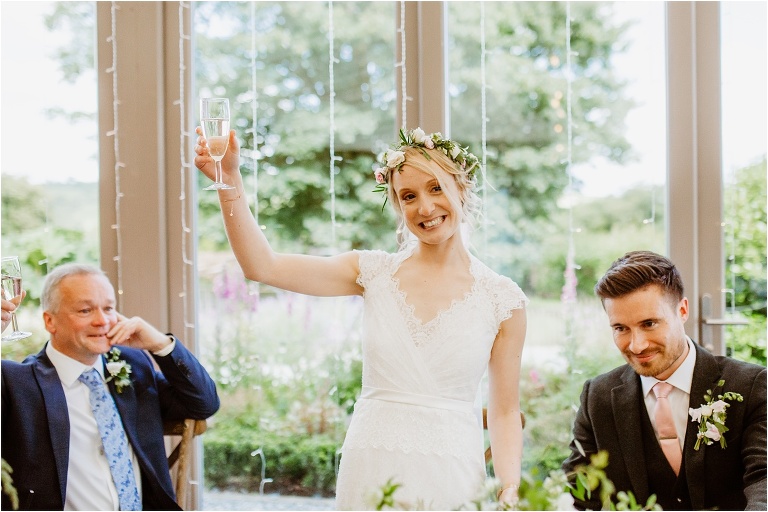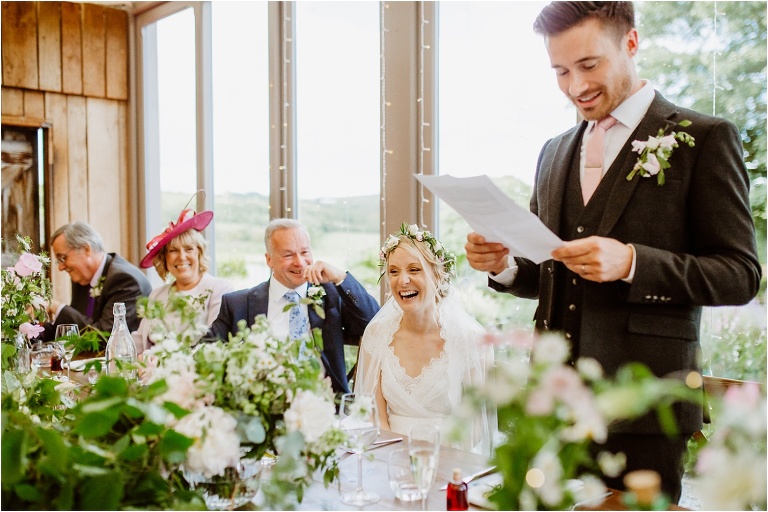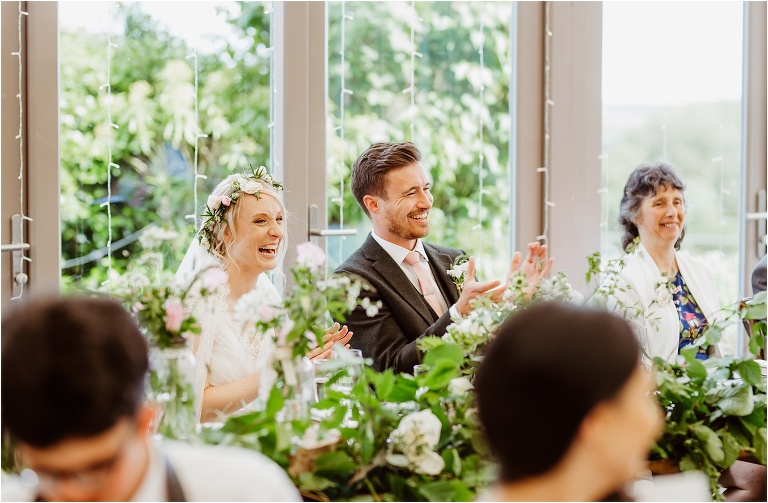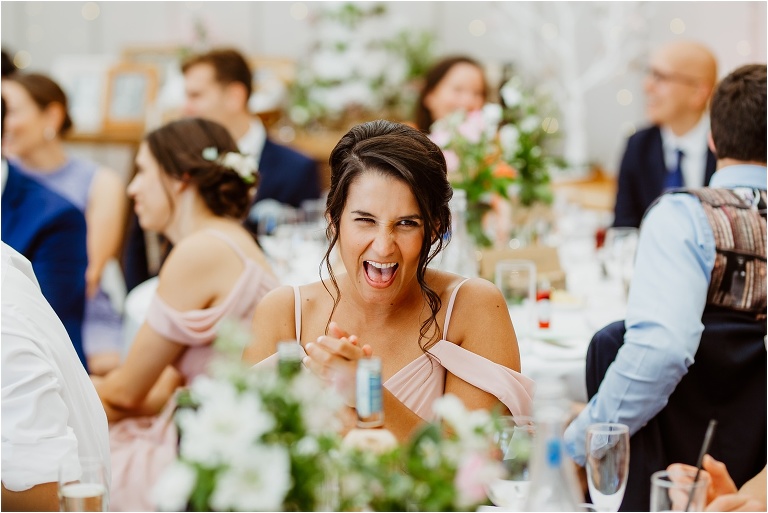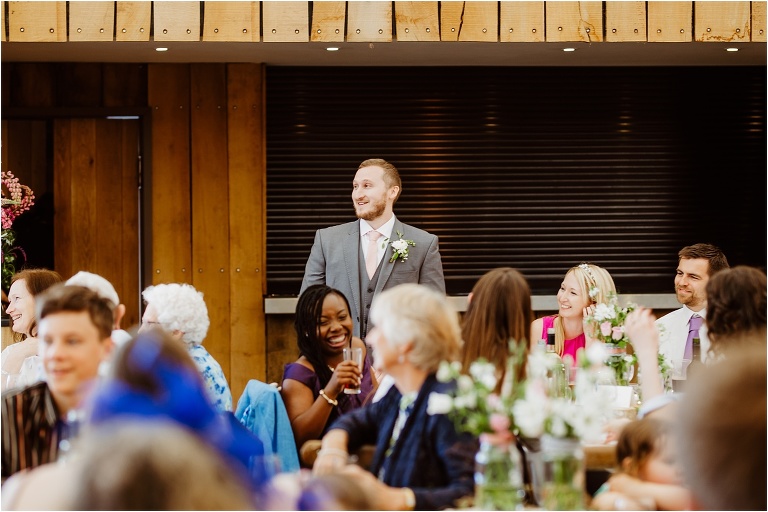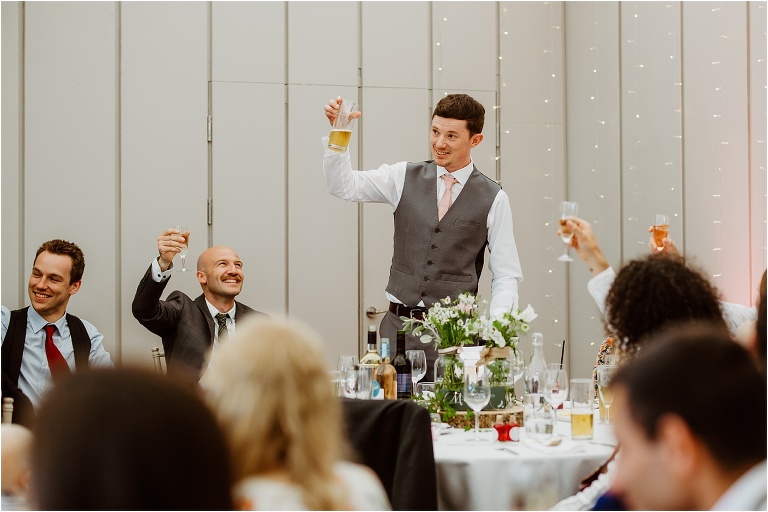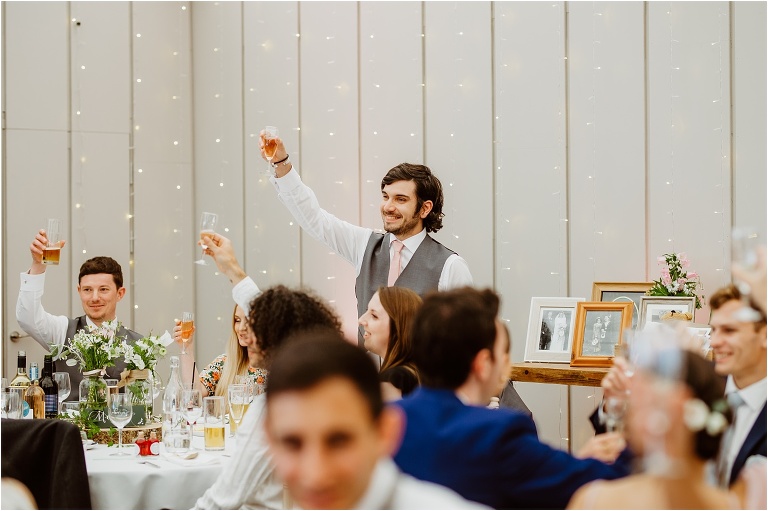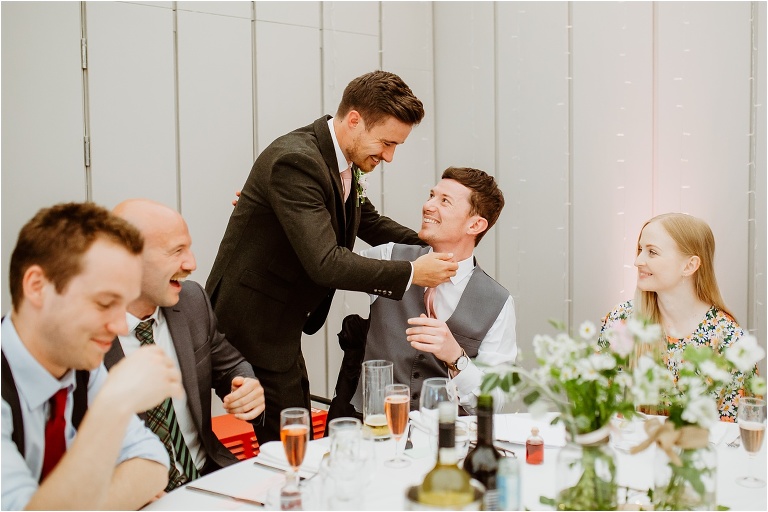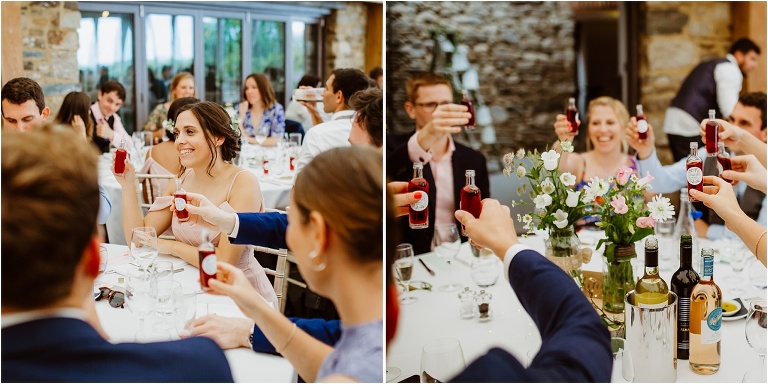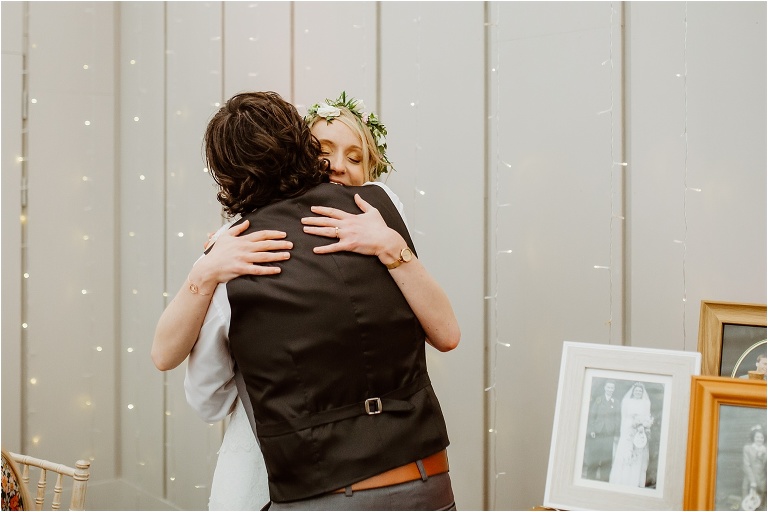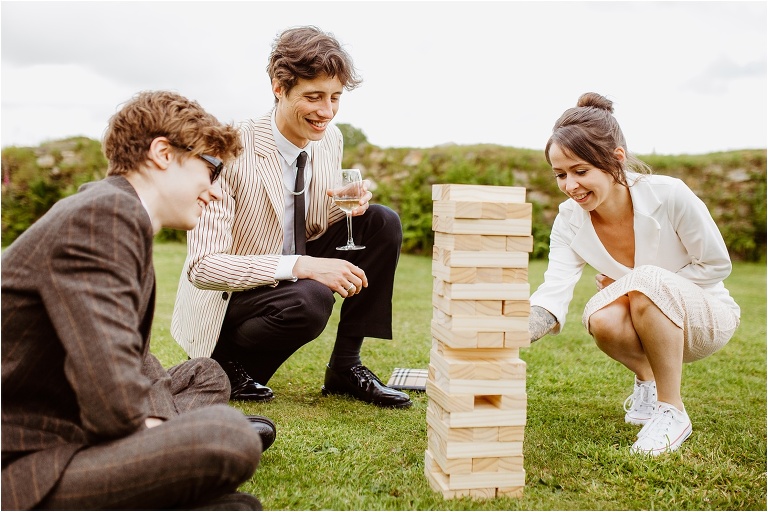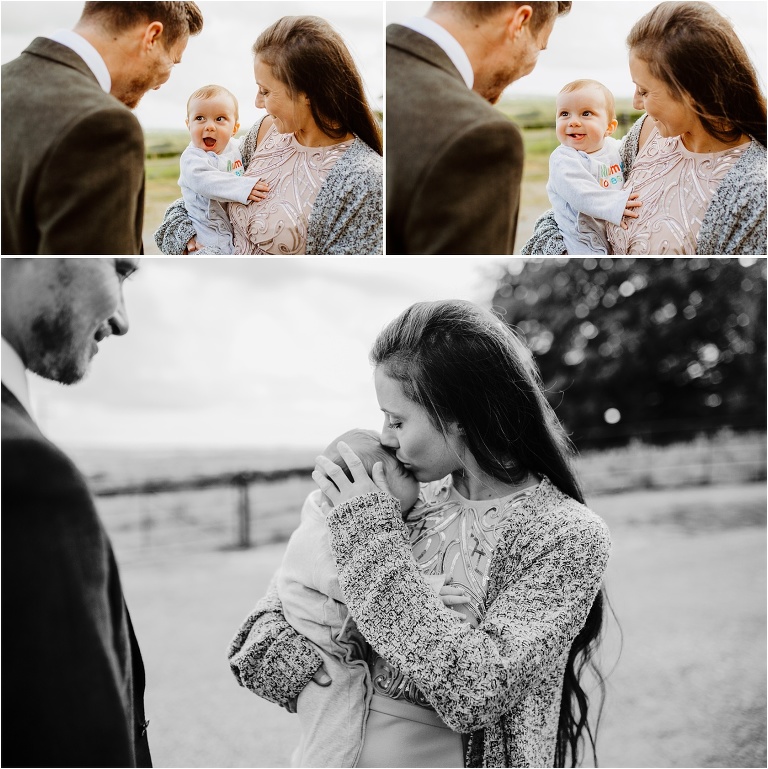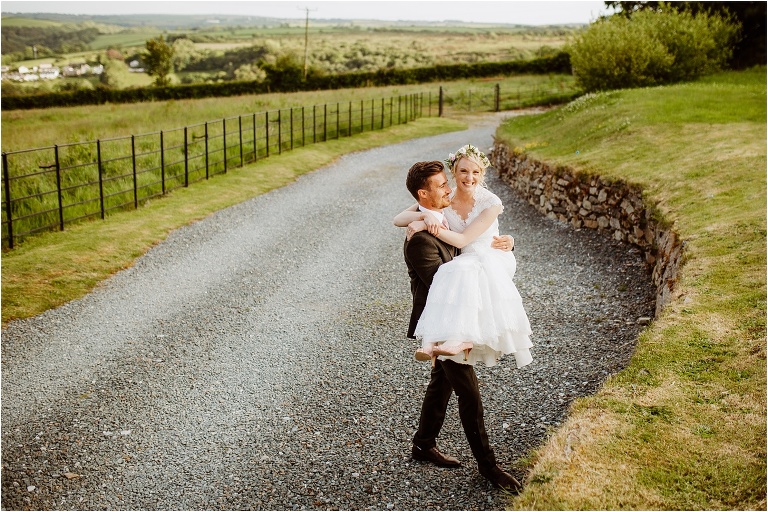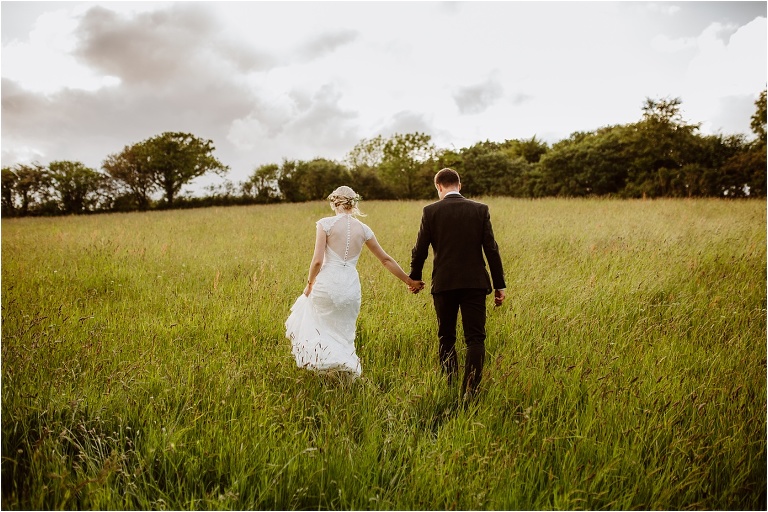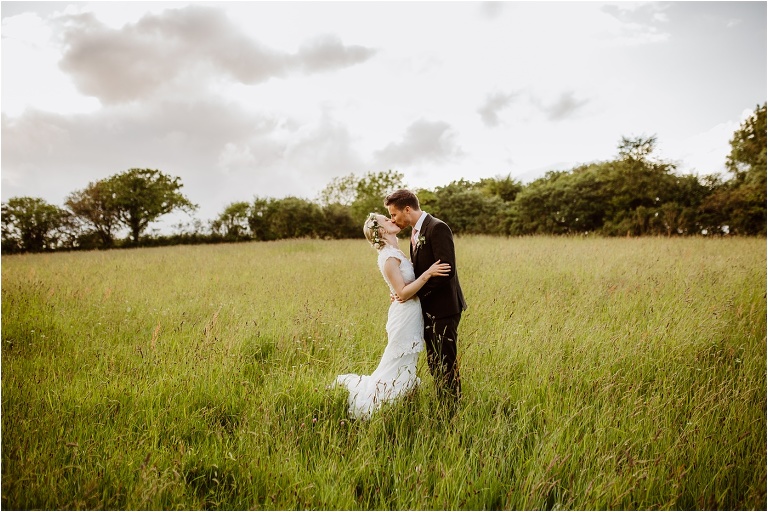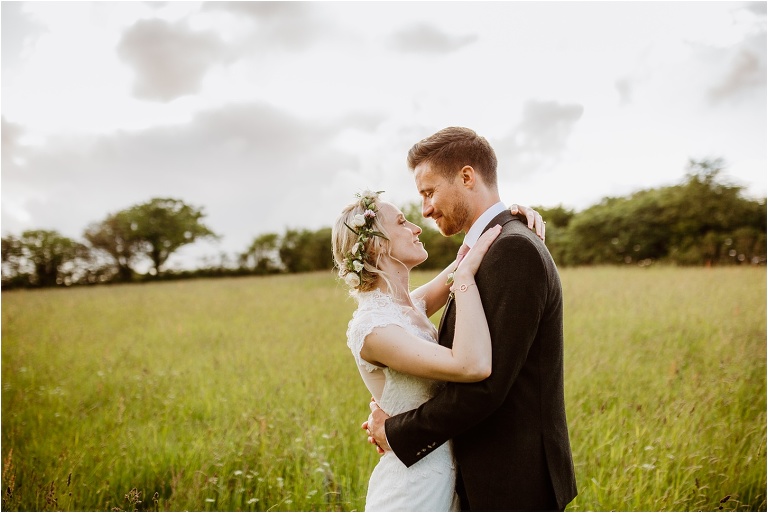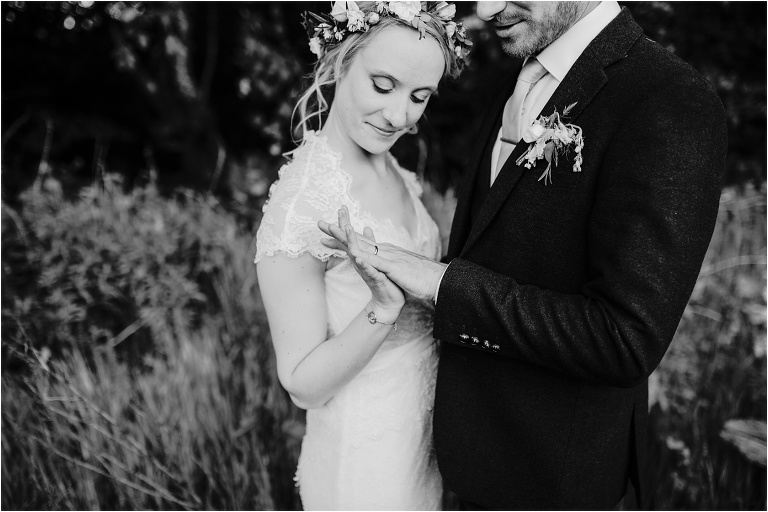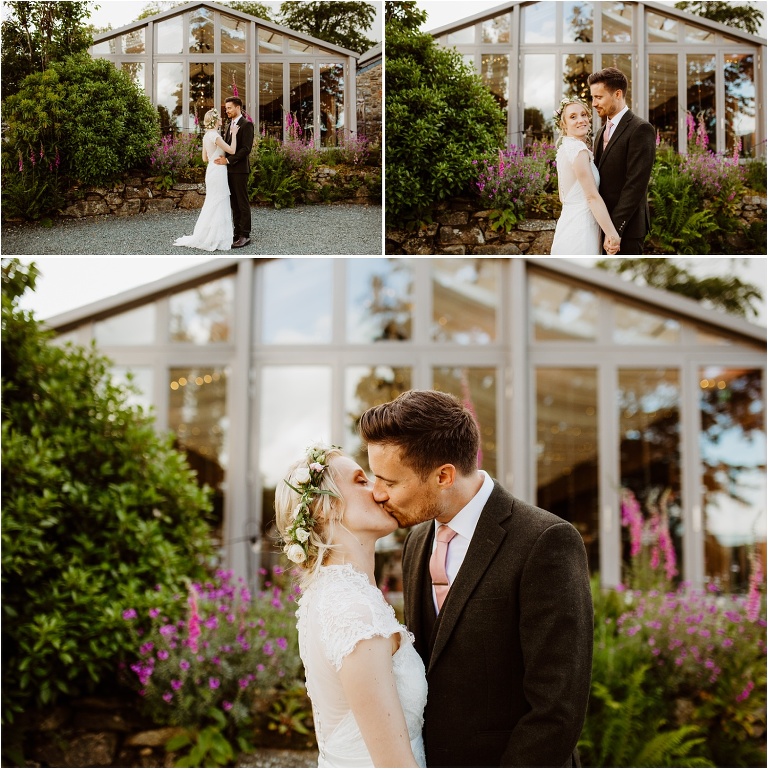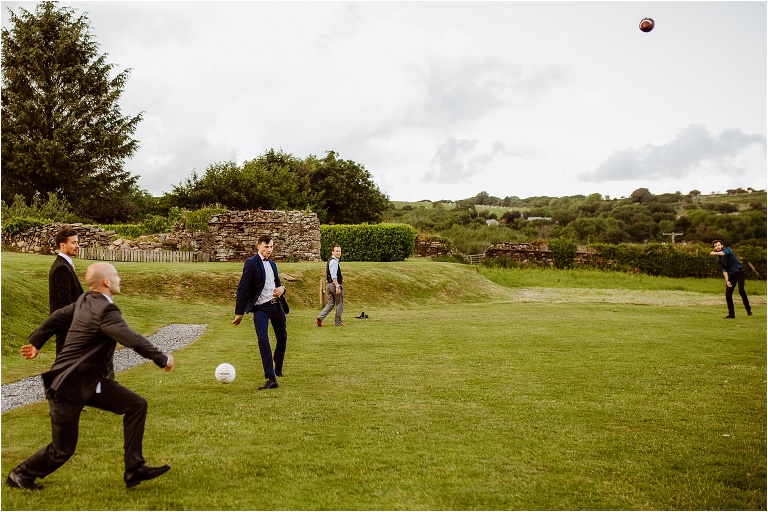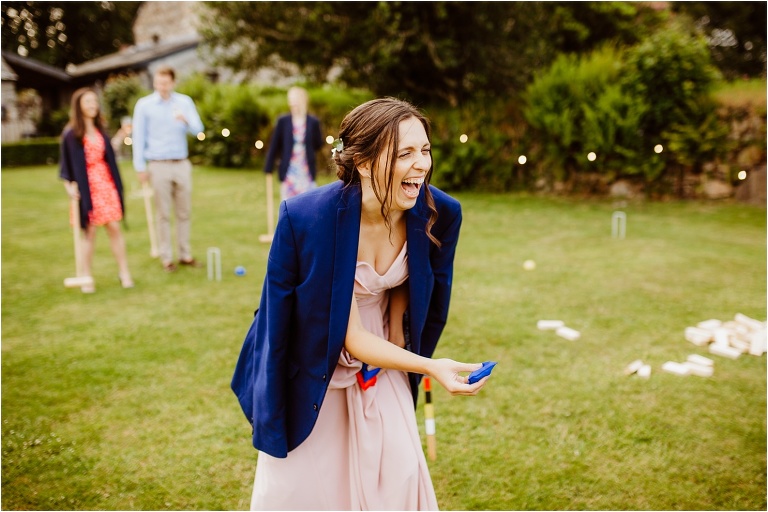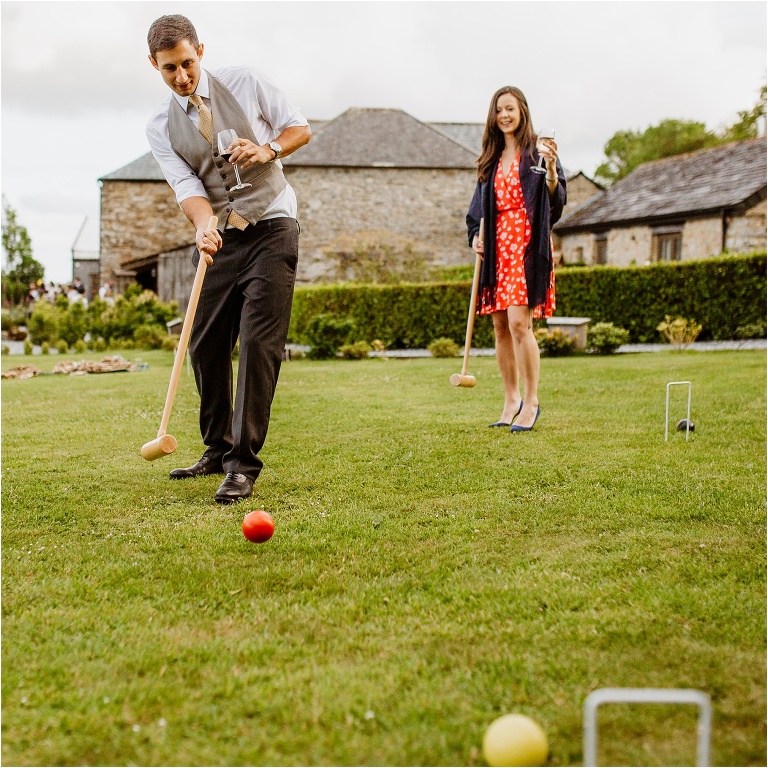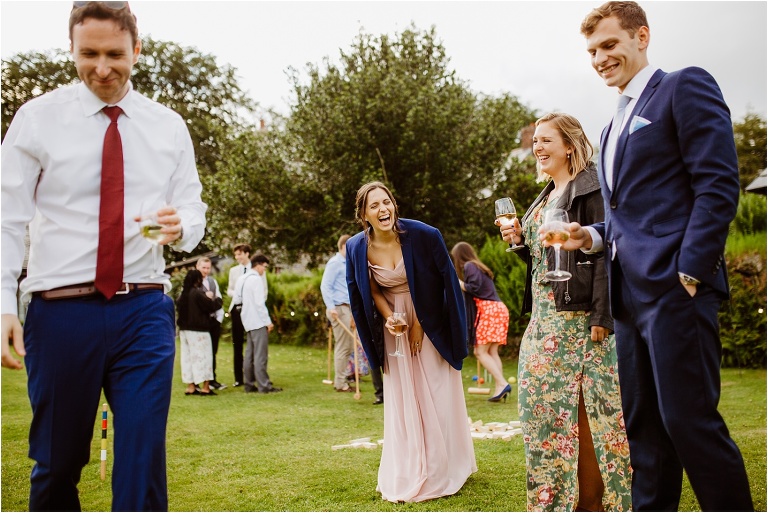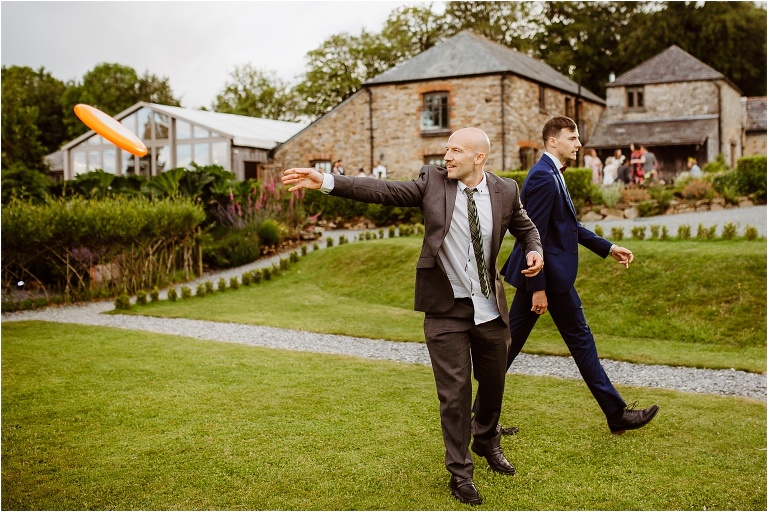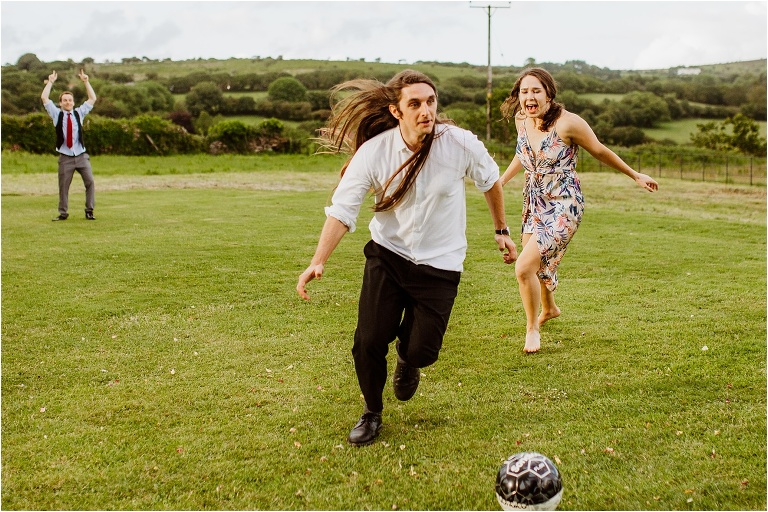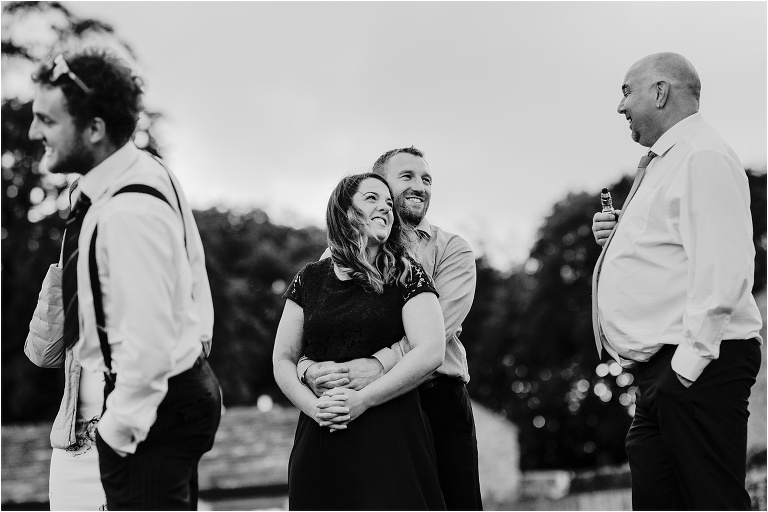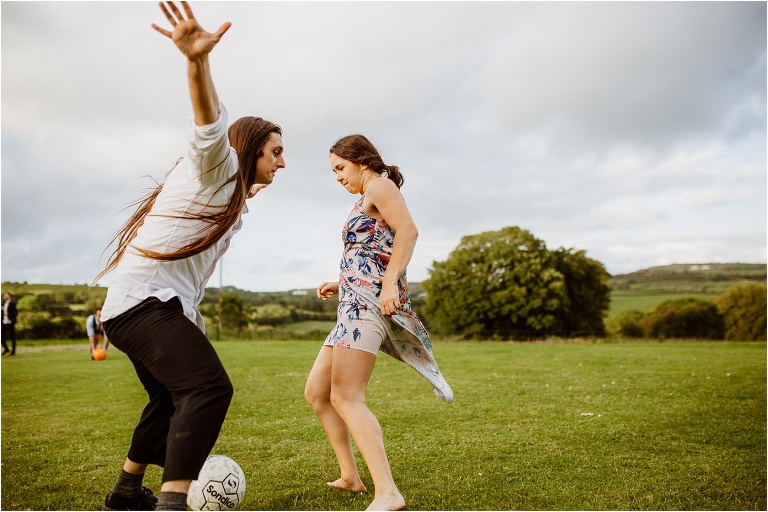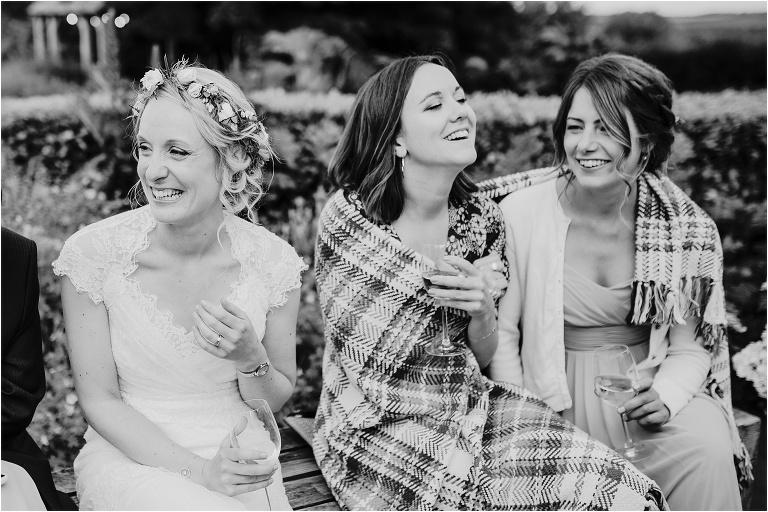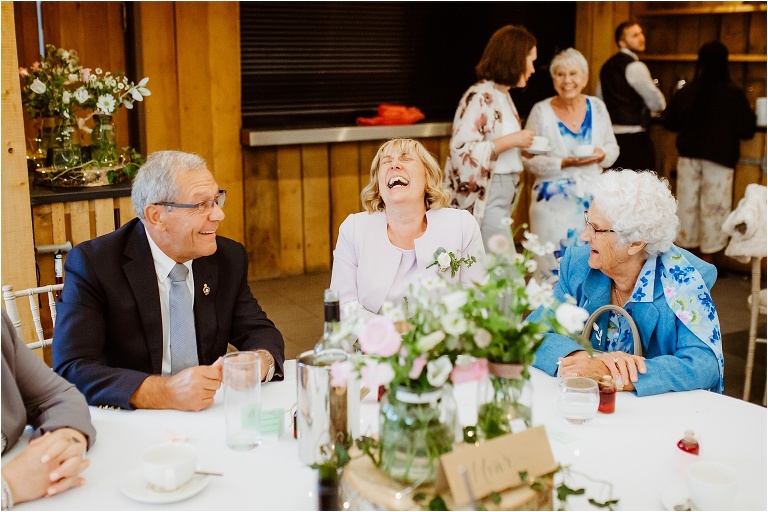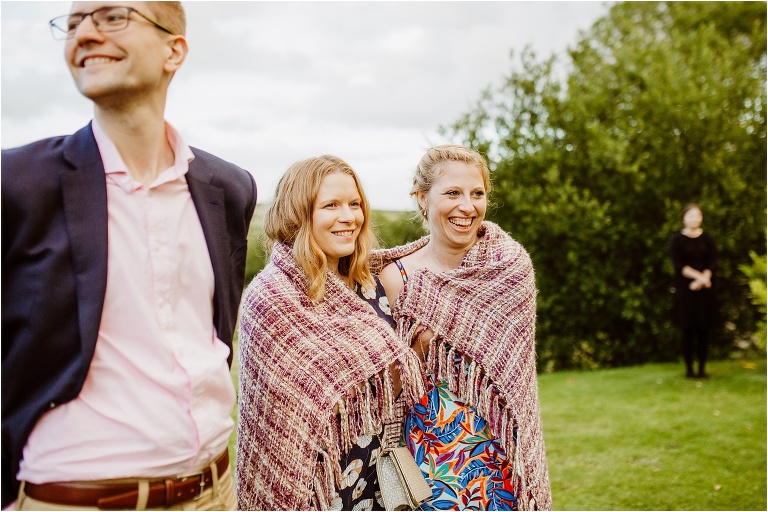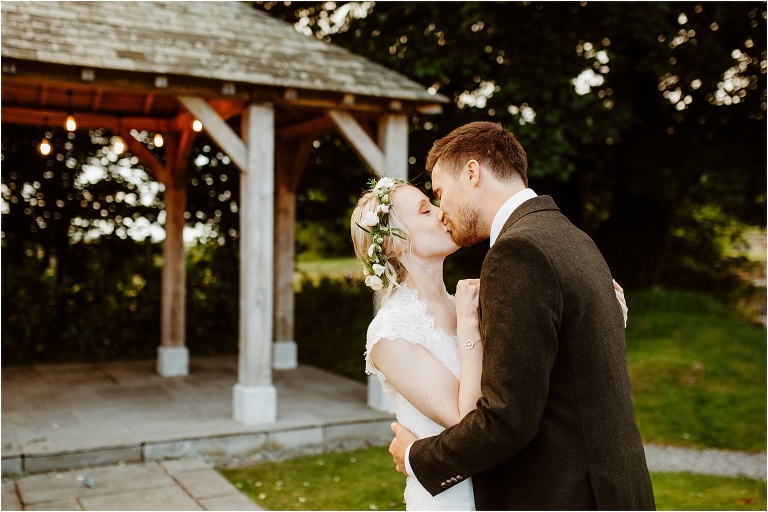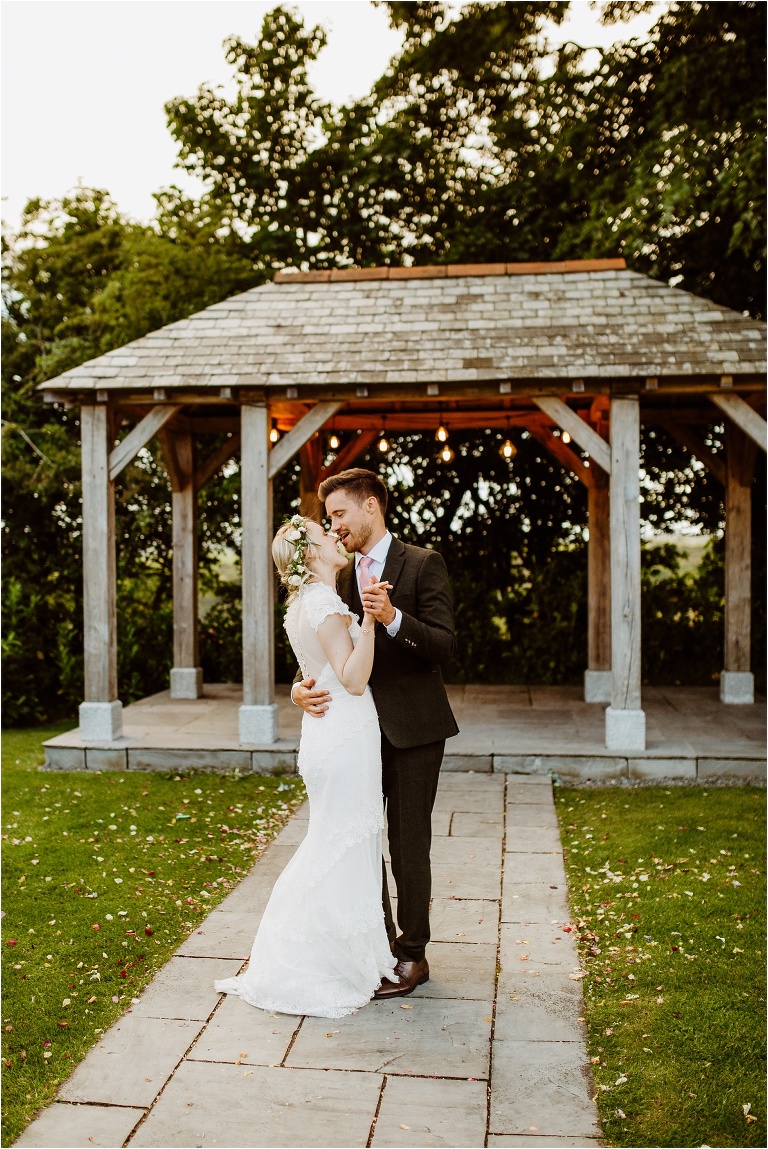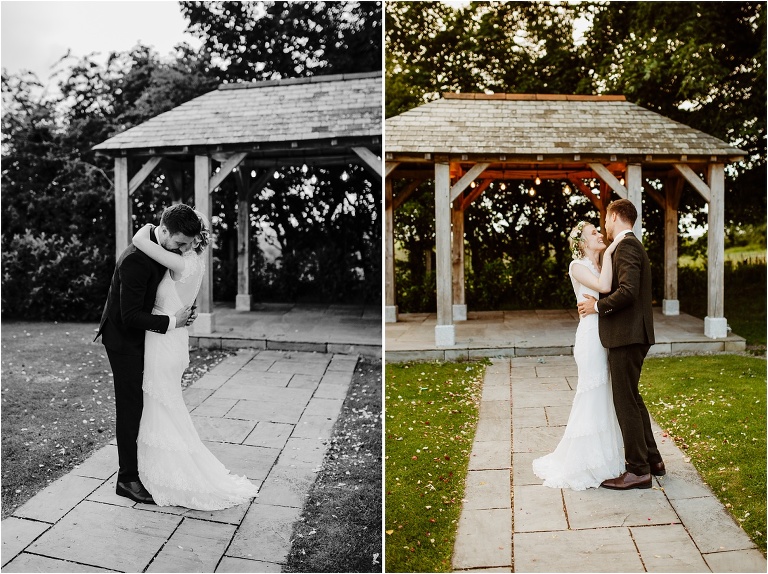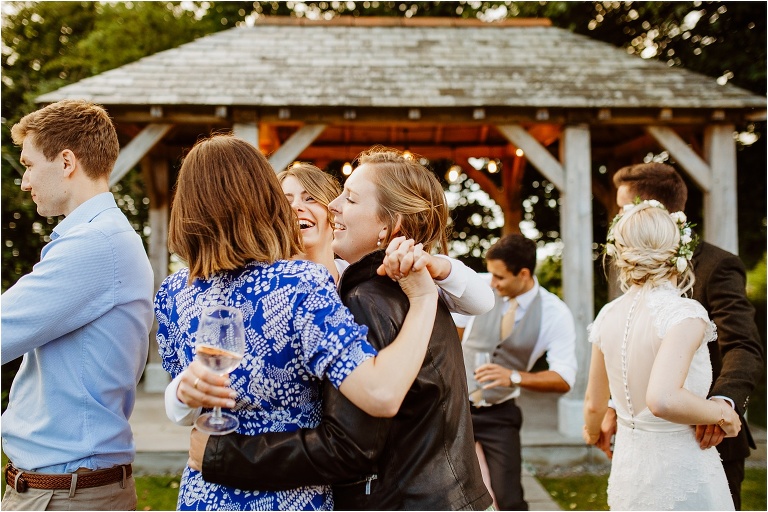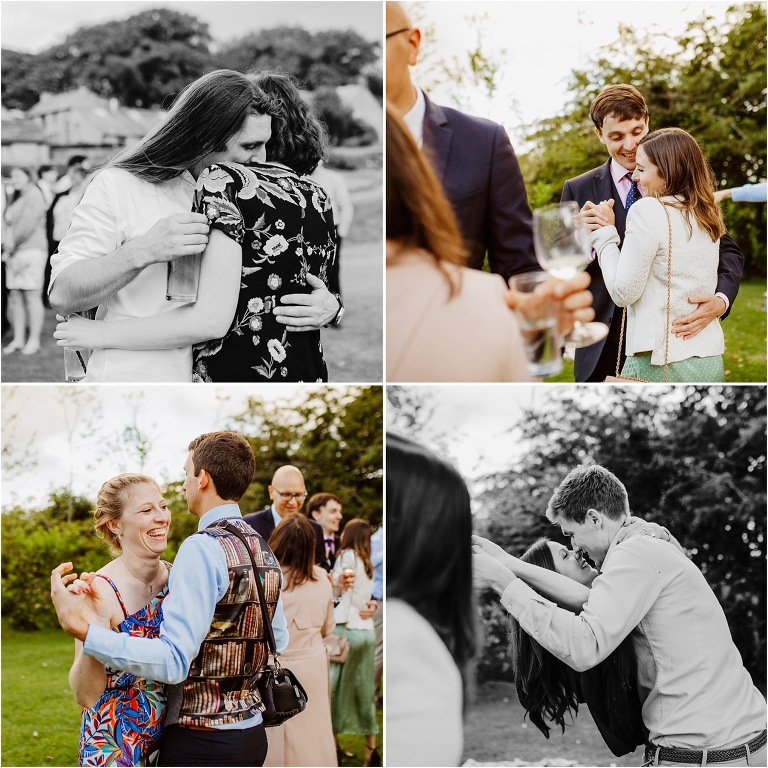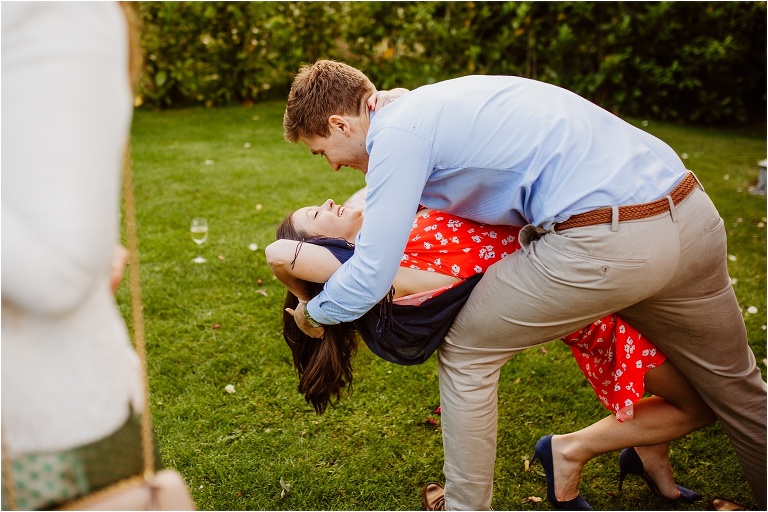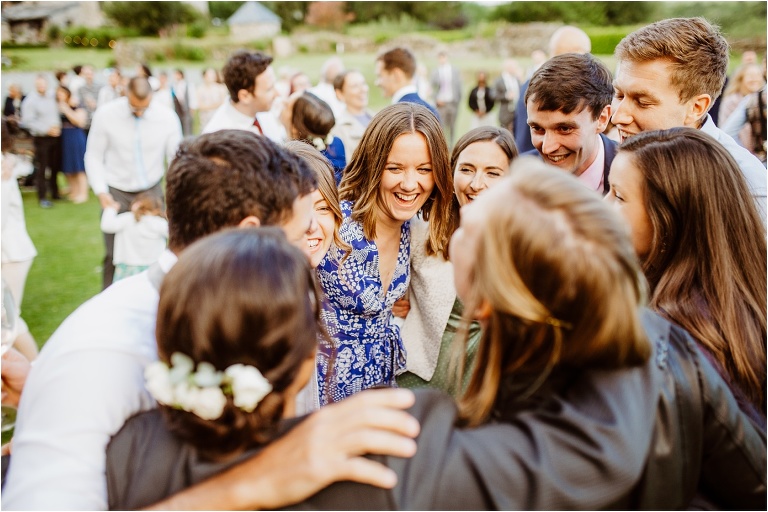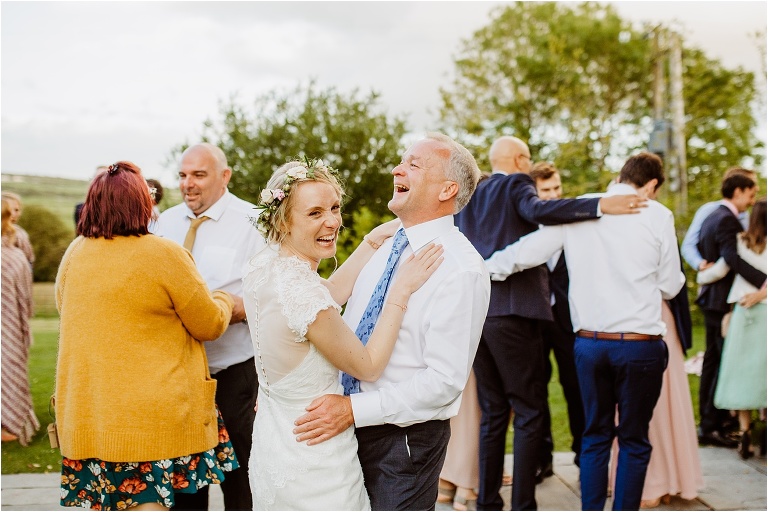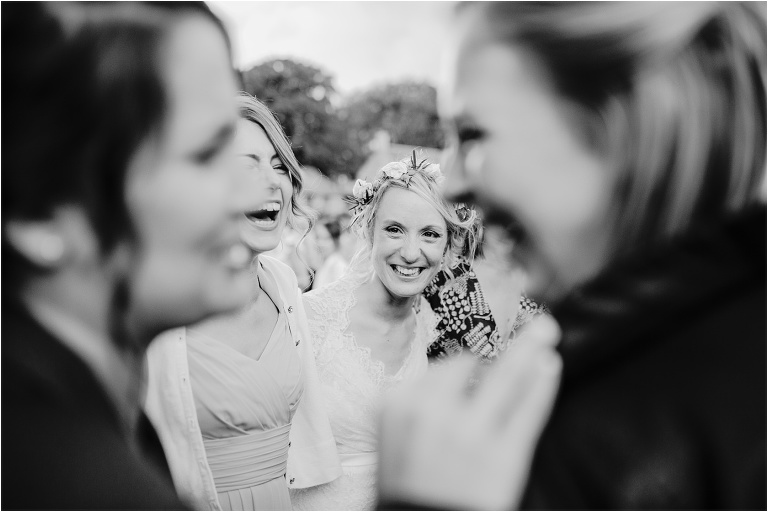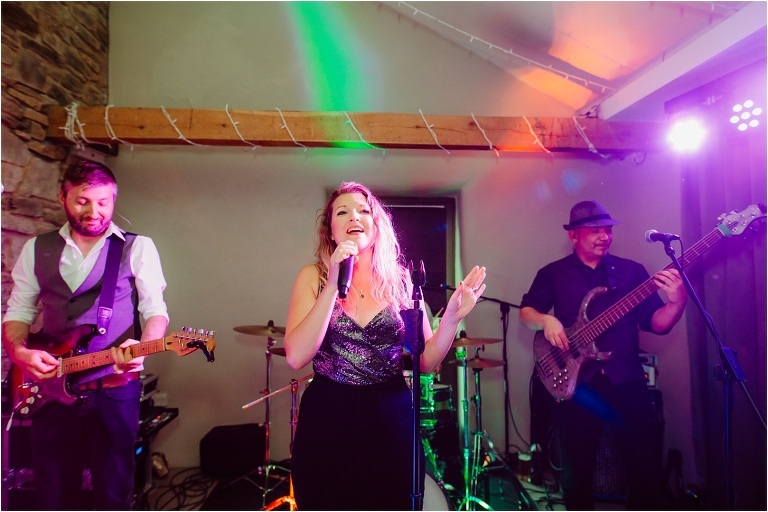 The Shuffles Band kept the dance floor buzzing!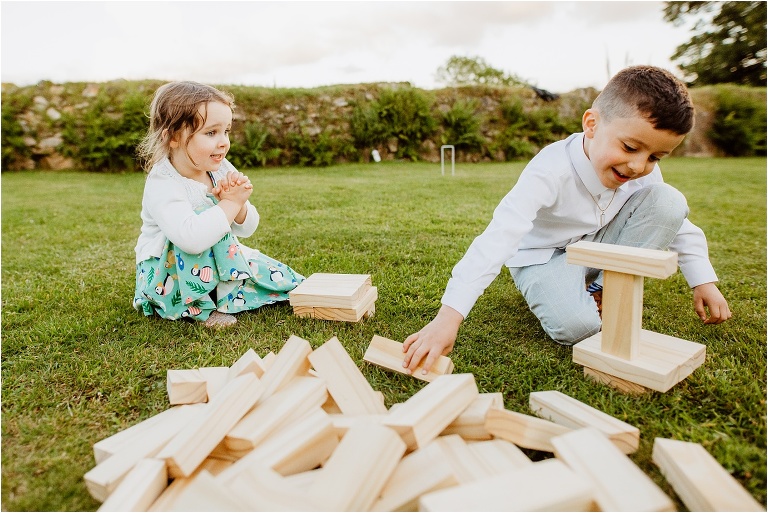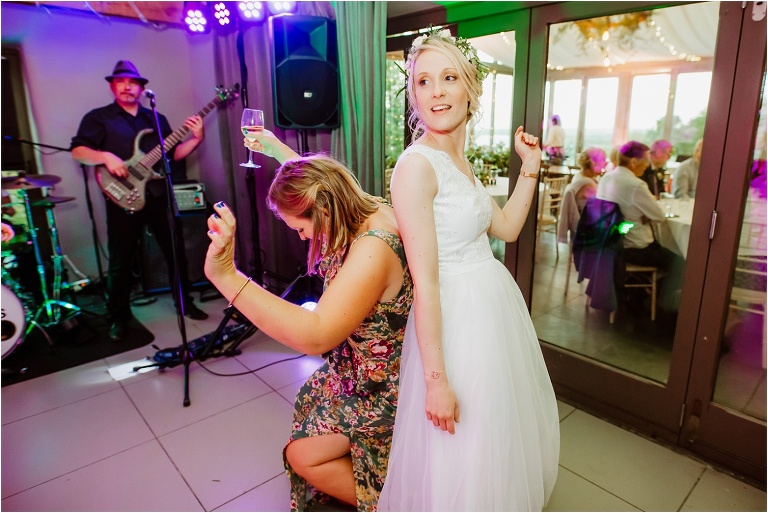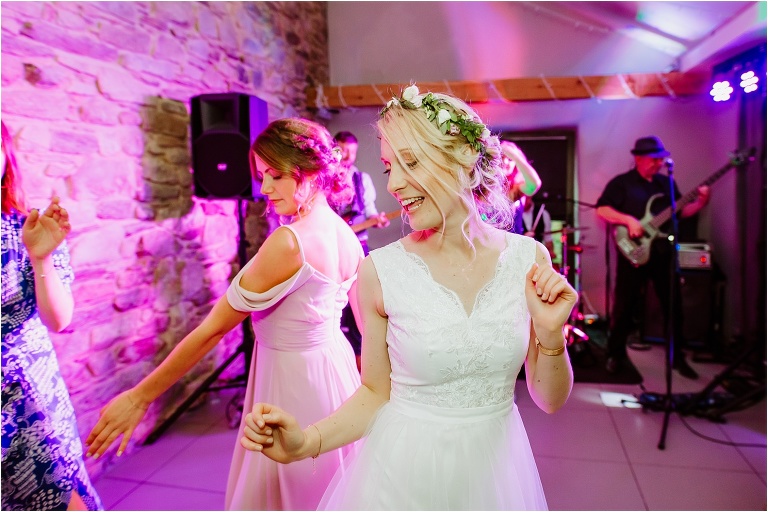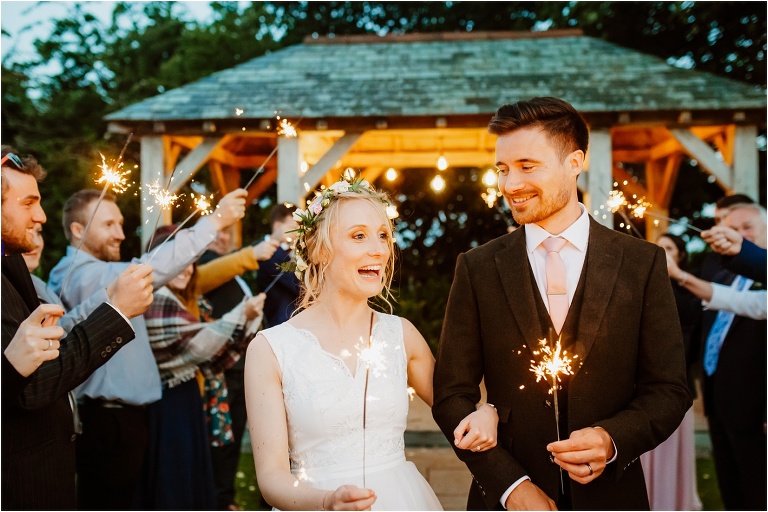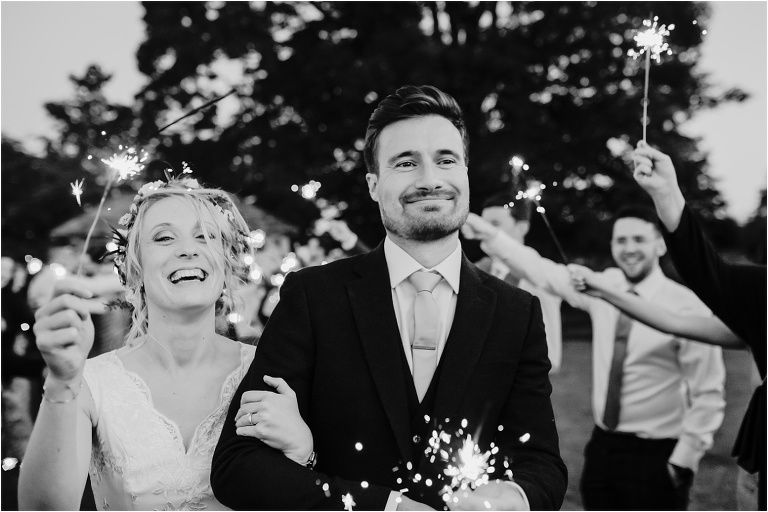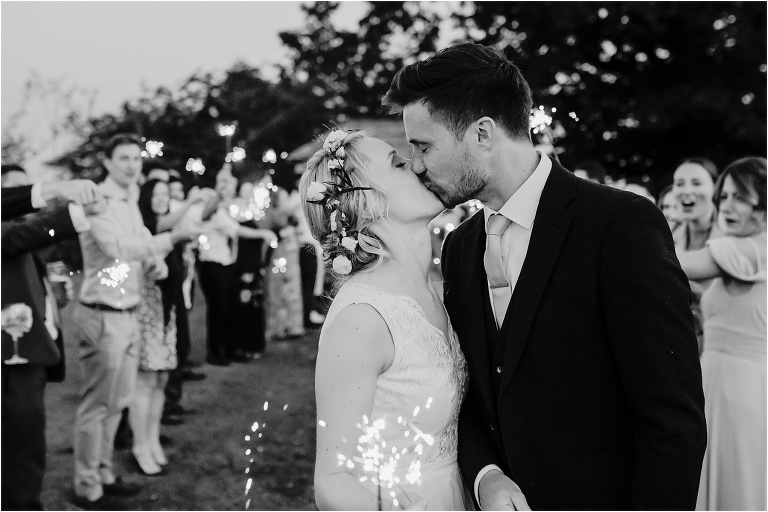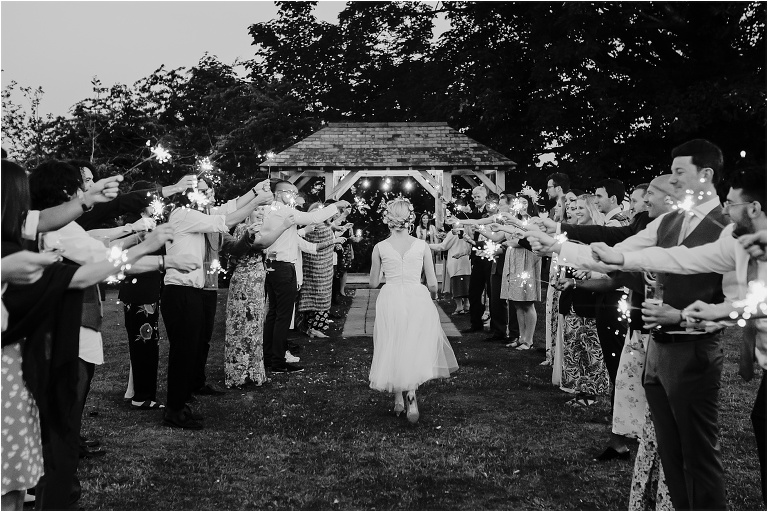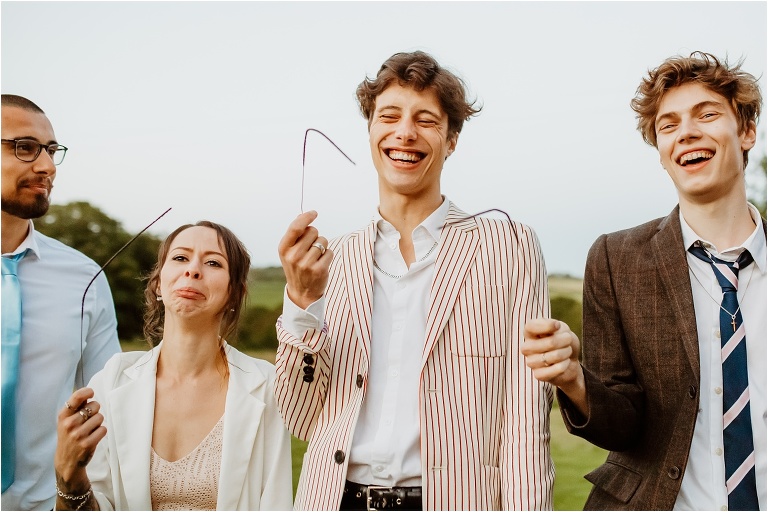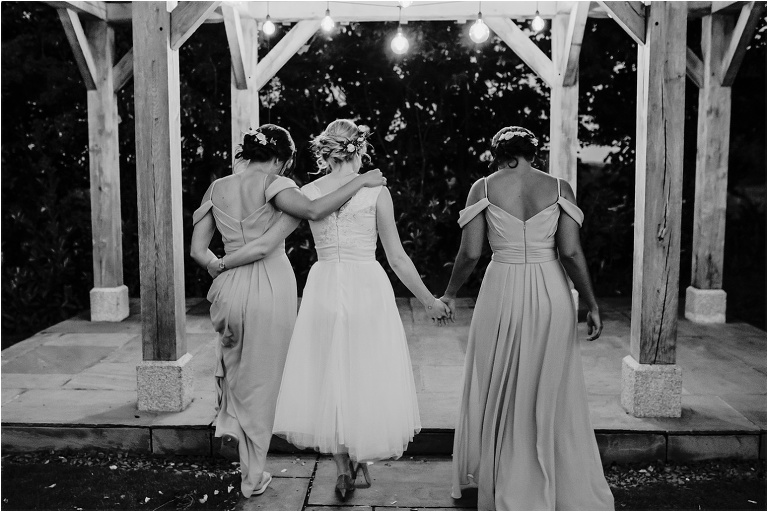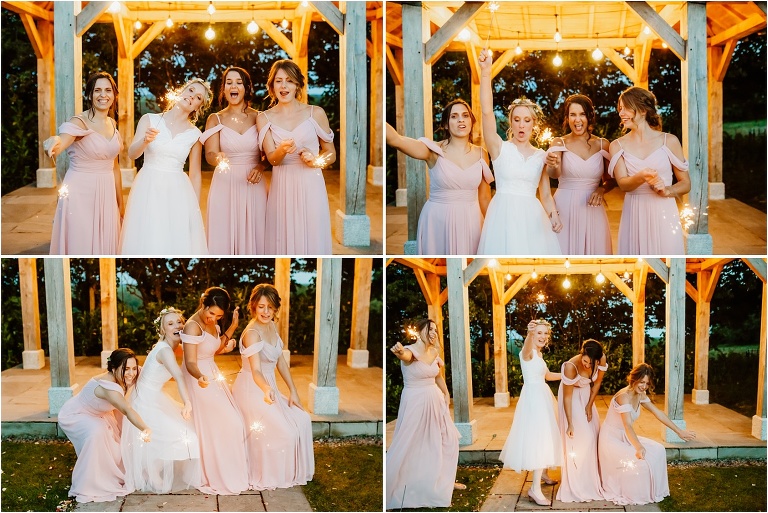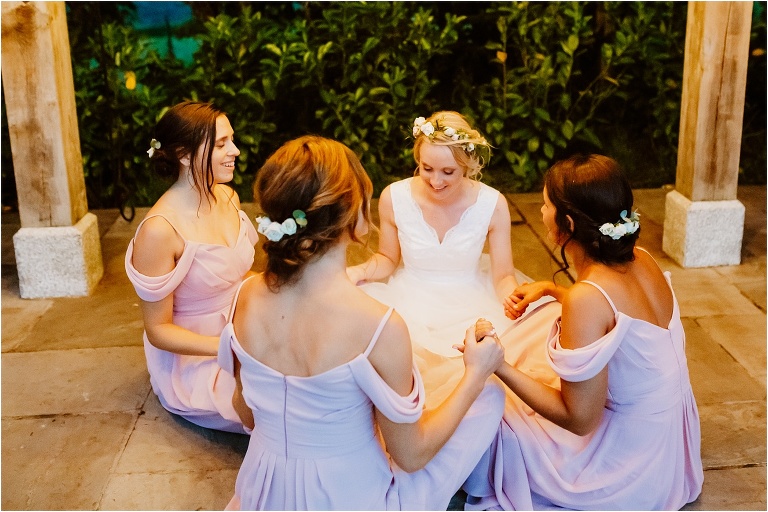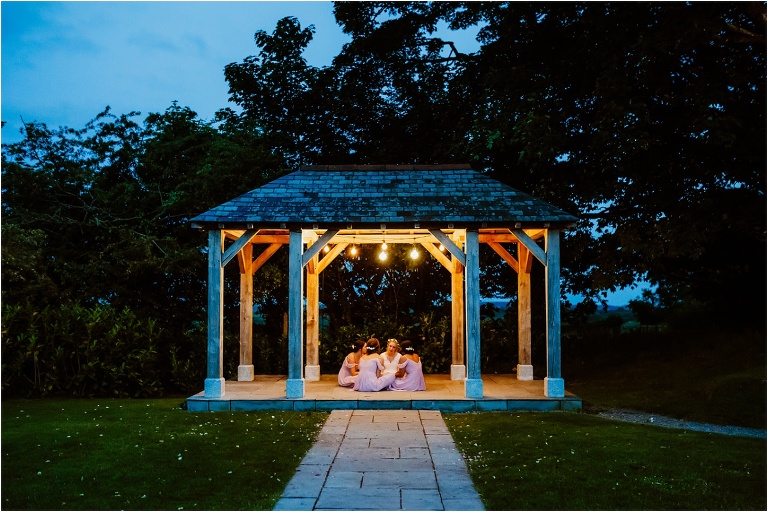 On the Monday, Caz and Joe had a church blessing at St Petrox Church, Dartmouth, with food and drinks afterwards at The Royal Castle Hotel. They reused all the flowers from Saturday which still looked beautiful! Joe's mother Tracey surprised everyone in the church by singing the most beautiful solo. There was not a dry eye in the church.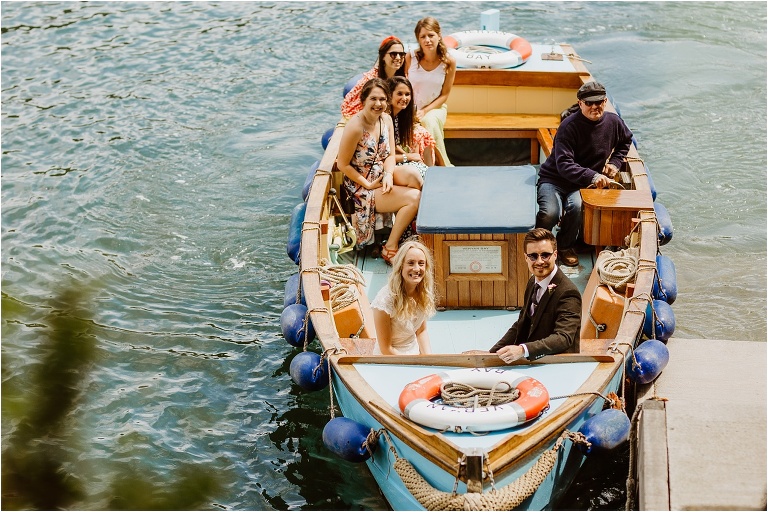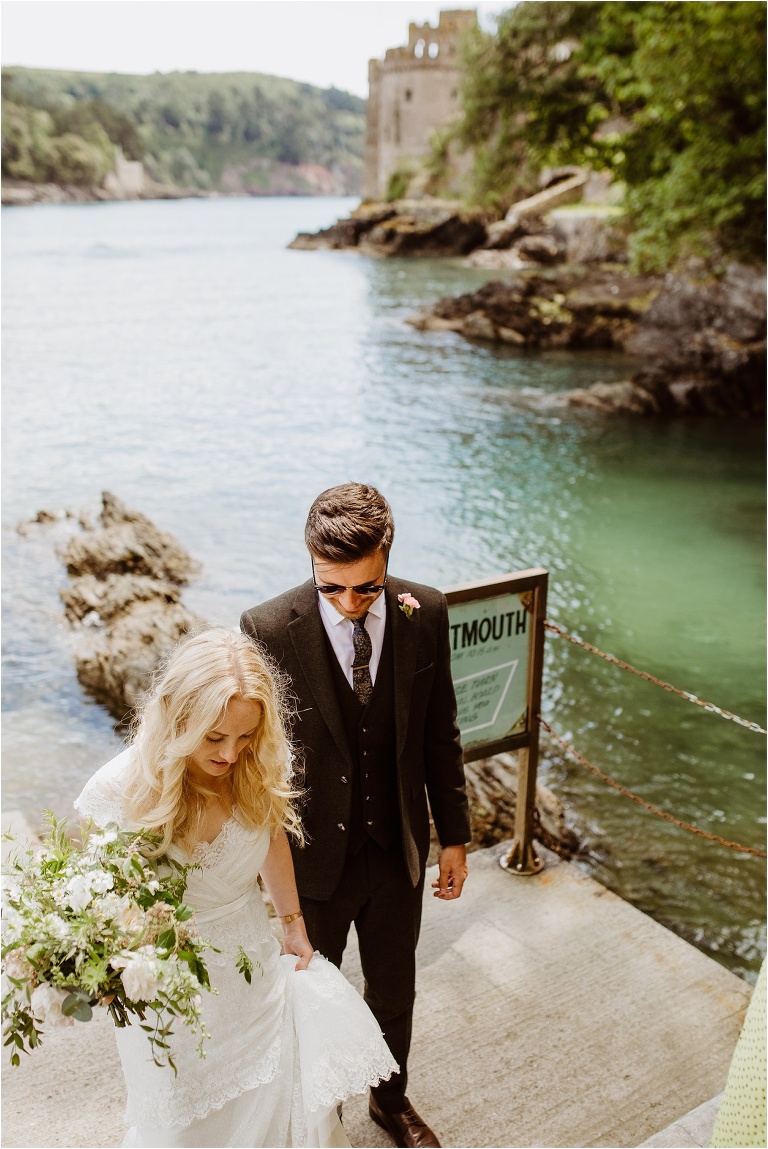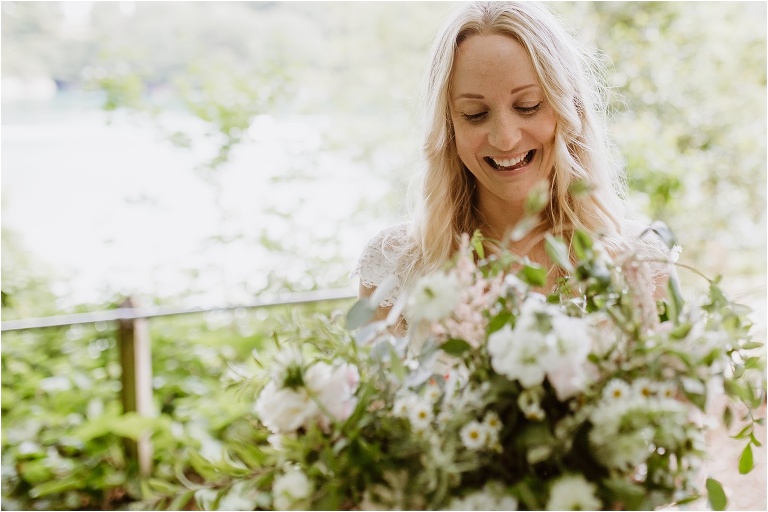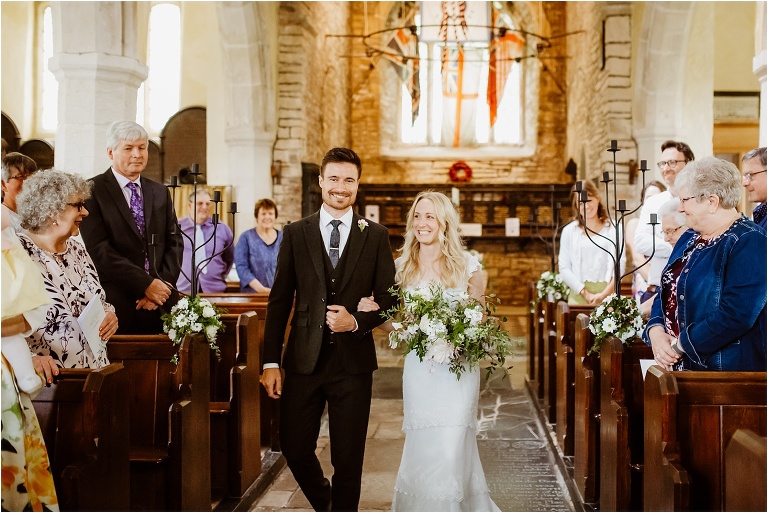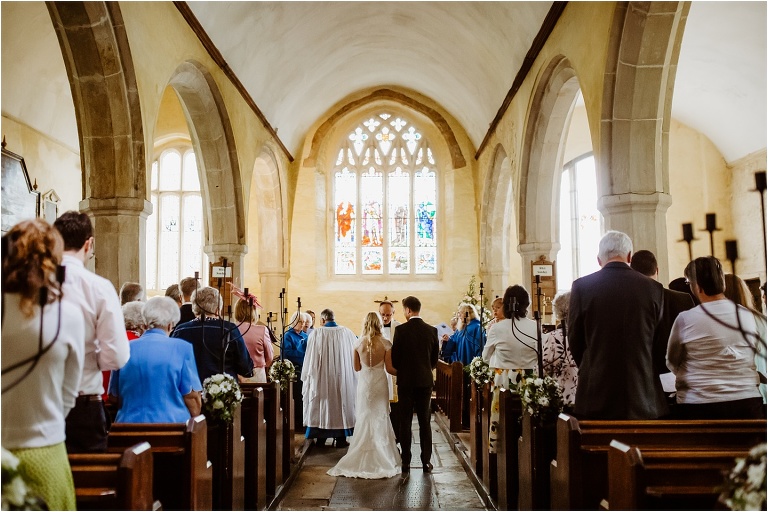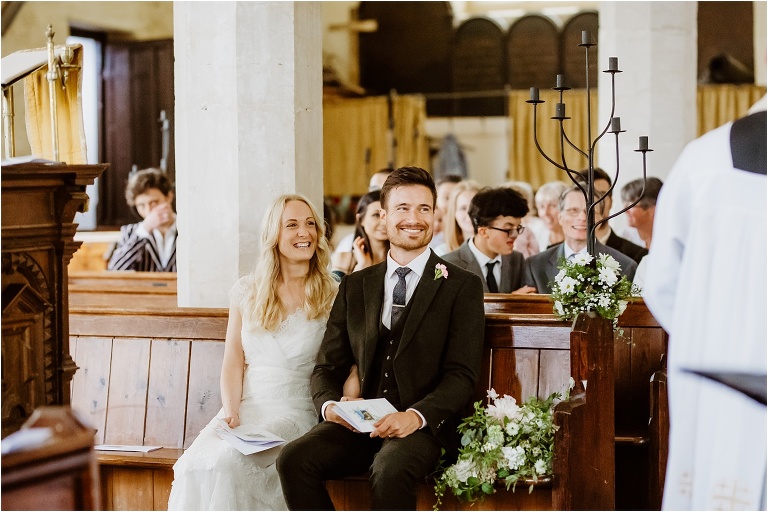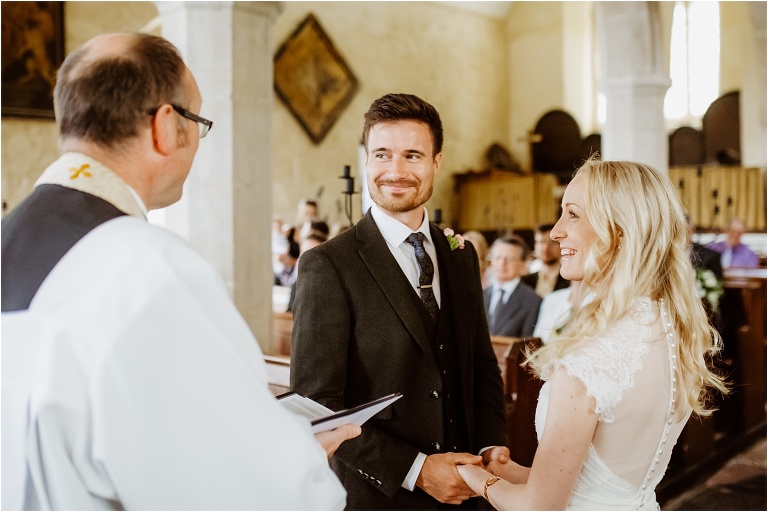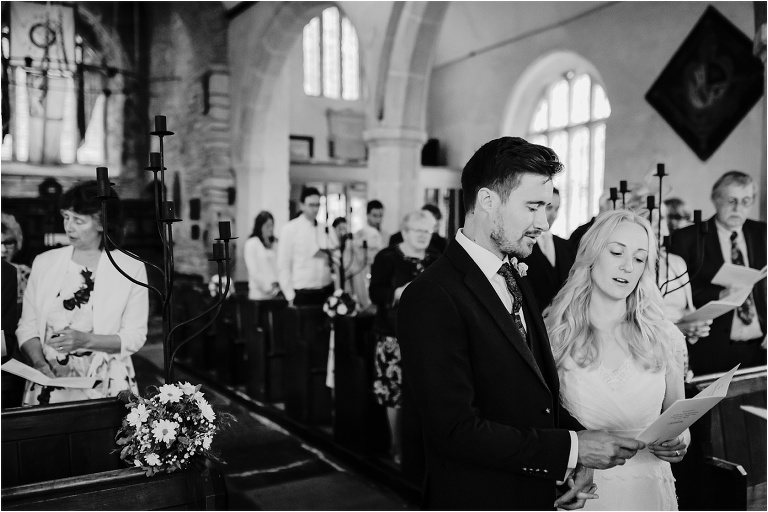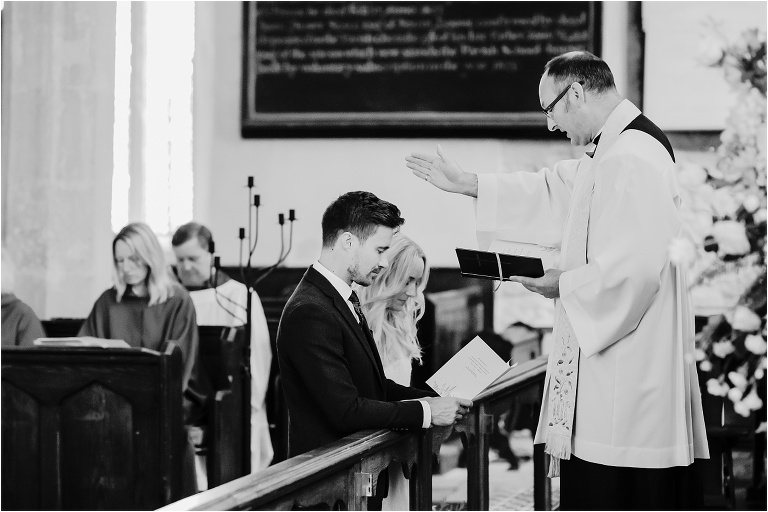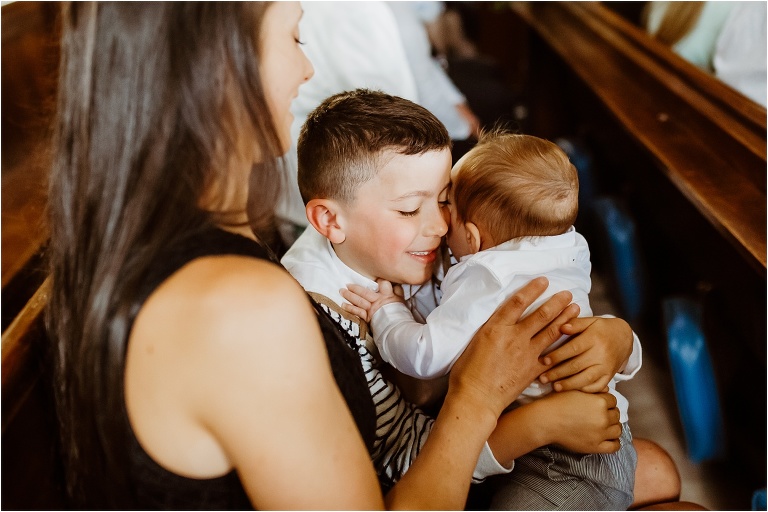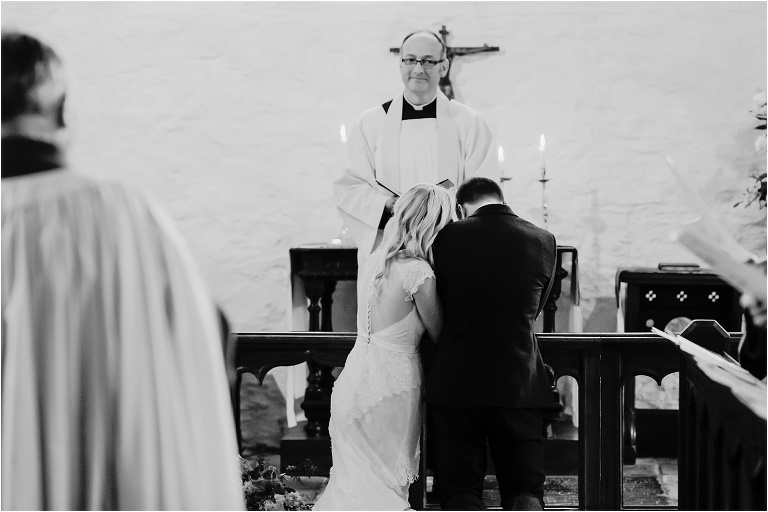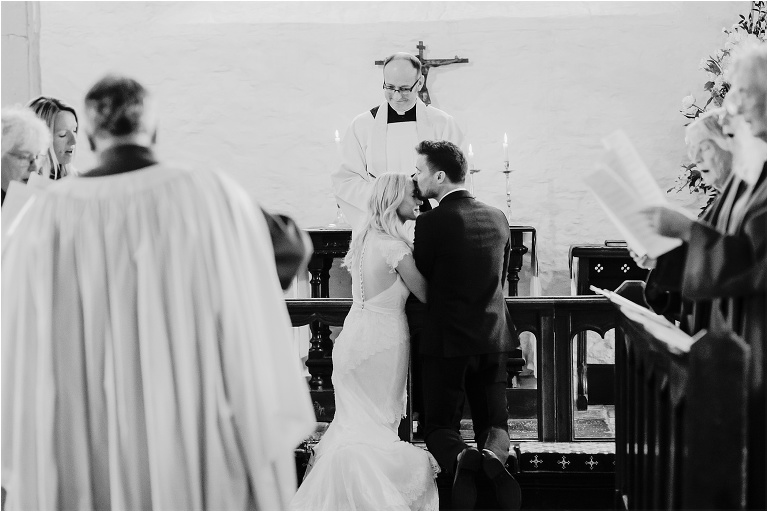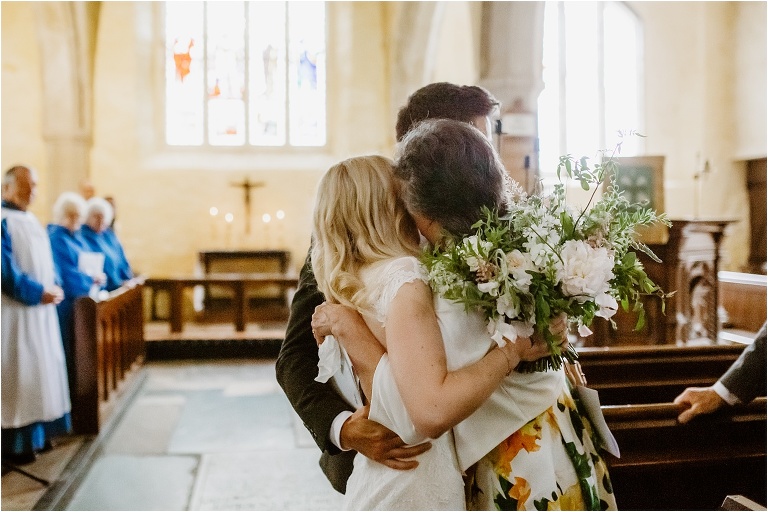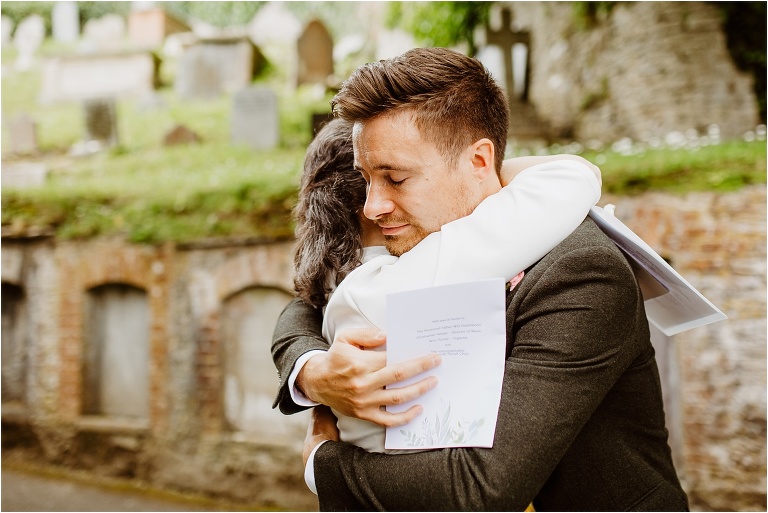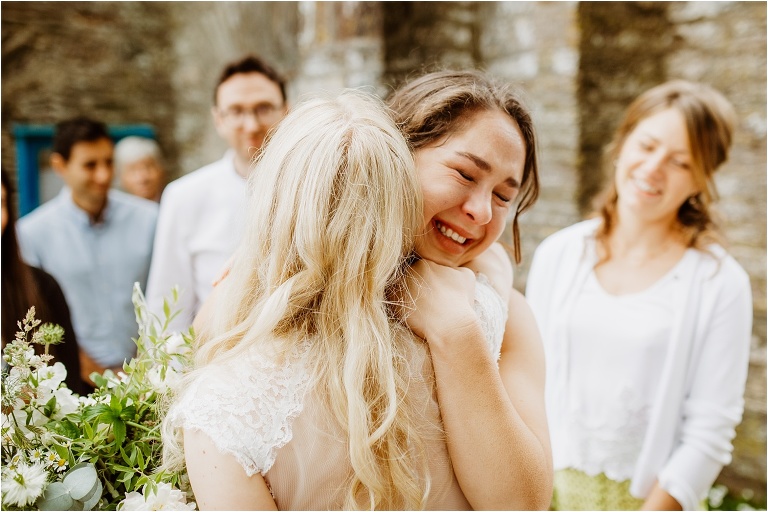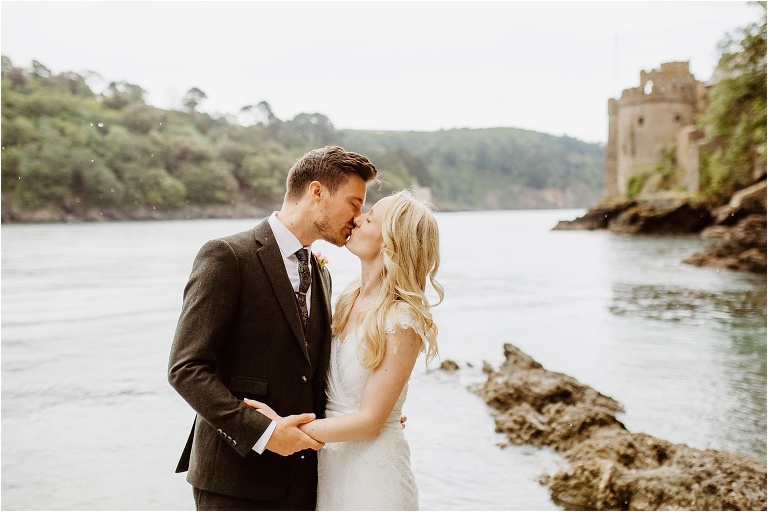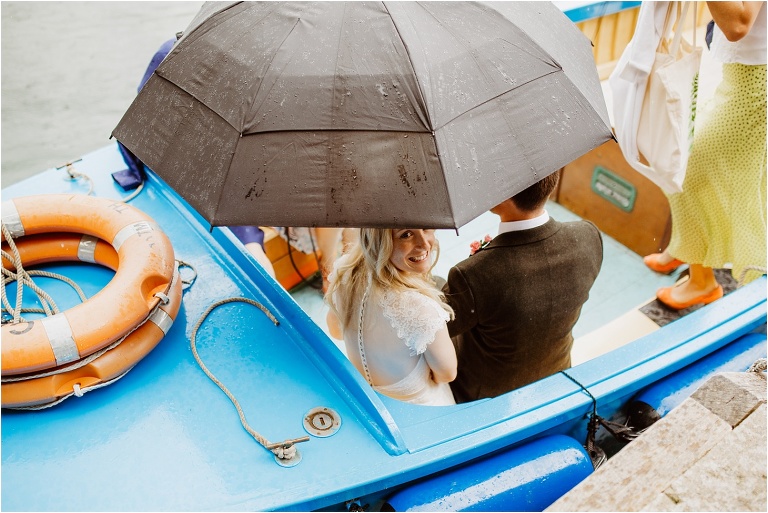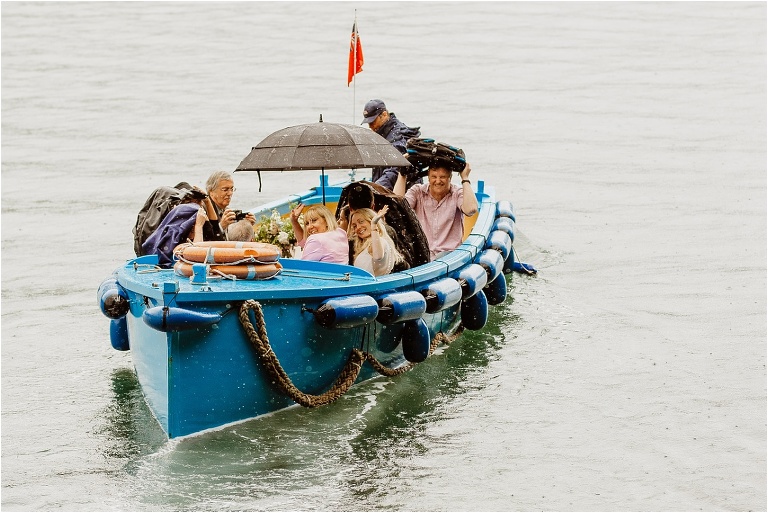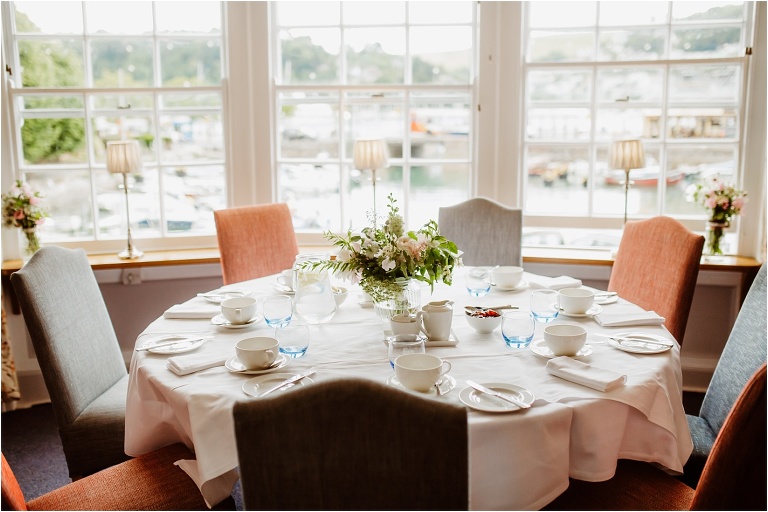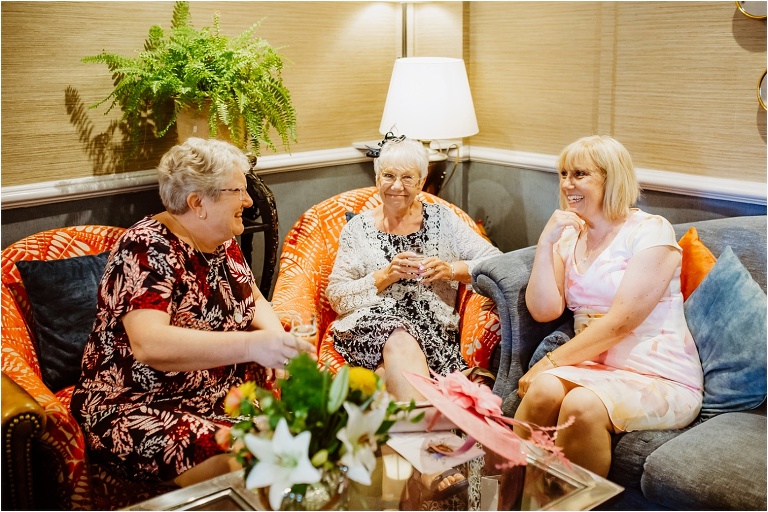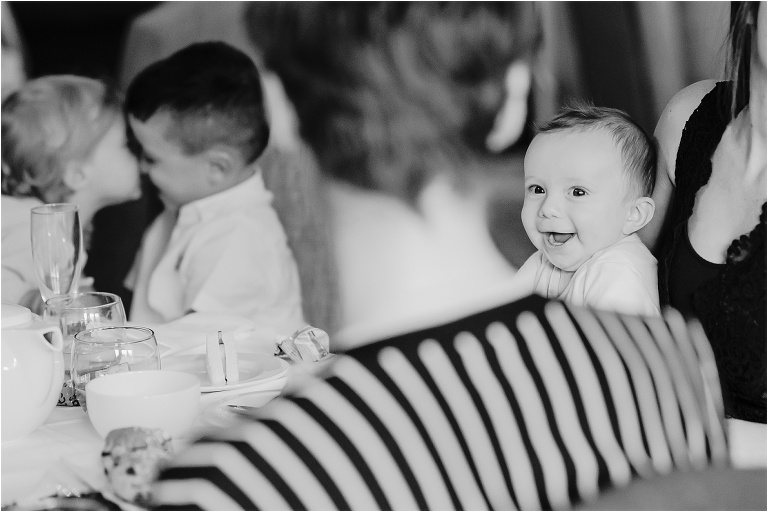 Thank you Caz and Joe for having me as your photographer!
I'm taking bookings for 2020 and 2021, so if you are looking for a wedding photographer in Devon or Cornwall, then please check out my portfolio or get in touch! As always, please feel free to share or leave a comment below.
Holly xx