Heather and Shaun were the first of their group of friends to get married. Heather says she felt a little under pressure to create an amazing day… but this was an absolutely incredible day for me to work at. It must have been even more amazing to attend as a guest!
They wanted their wedding to be a real experience for everyone, especially as lots of their guests were travelling from as far as Australia. Nearly everything was home-made, personal or both. Friends and family members contributed towards everything, from Heather's dress to the decorations, from the food to the wedding cake. Also, most of the guests stayed for the entire bank holiday weekend. This created a wonderfully relaxed atmosphere, where people who had never met got on like they had been friends for years. Everyone felt a part of it because so many helped set up the venue the day before and baked desserts for the day itself.
The whole day had a collaborative, feel-good factor that was a result of the effort and fantastic touches from so many people. Heather and Shaun were at the centre of it all, and they were such a wonderful, loving and fun couple to photograph. East Soar was the perfect rustic venue for this hand-made, DIY wedding. It looked beautiful decorated by everyone's individual efforts and provided the perfect setting for this amazing wedding bathed in the Devon summer sun.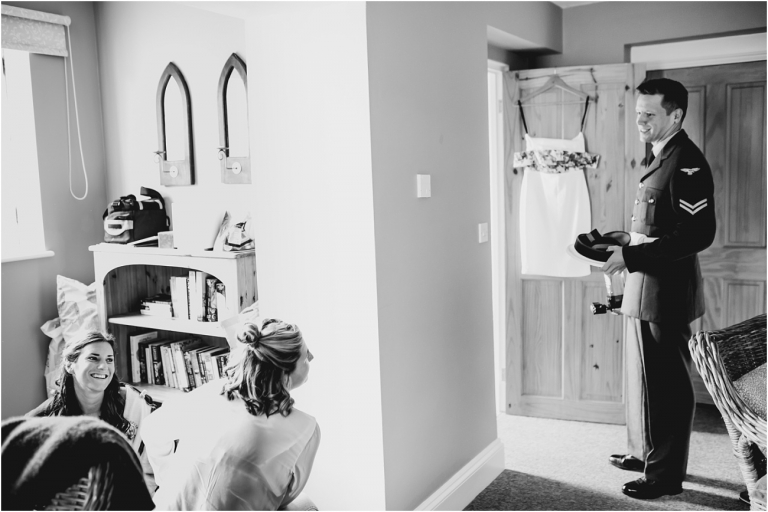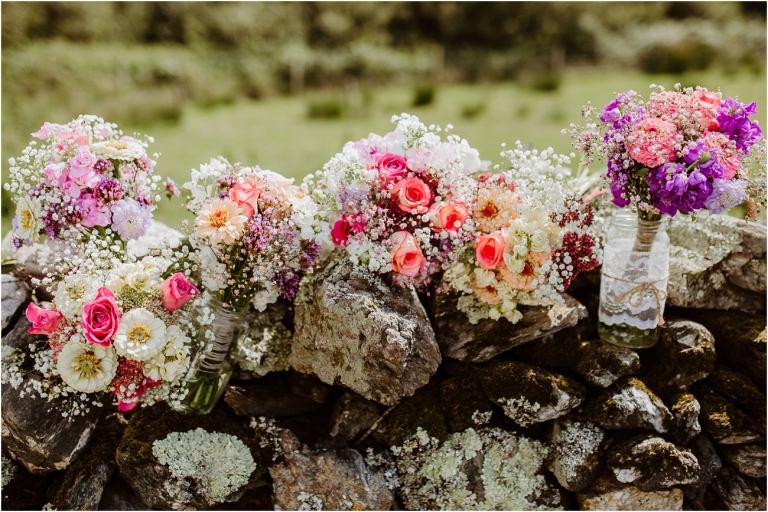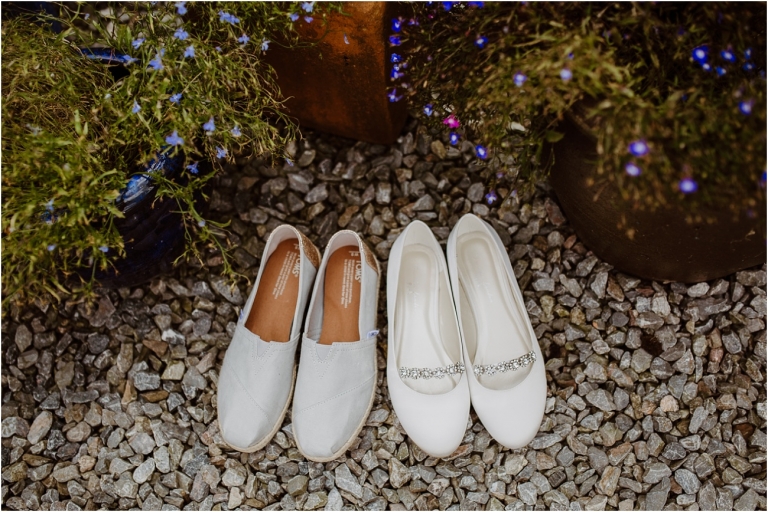 Heather had two pairs of wedding shoes. The first were a white satin pair from House of Fraser and her second comfy pair were from Toms.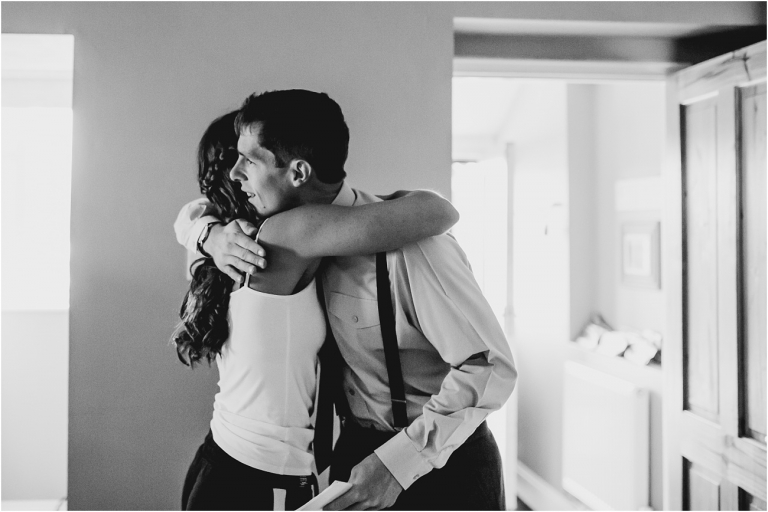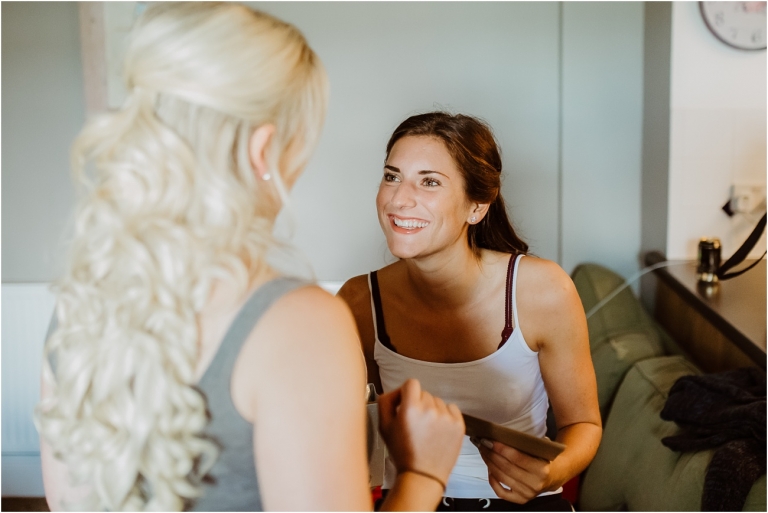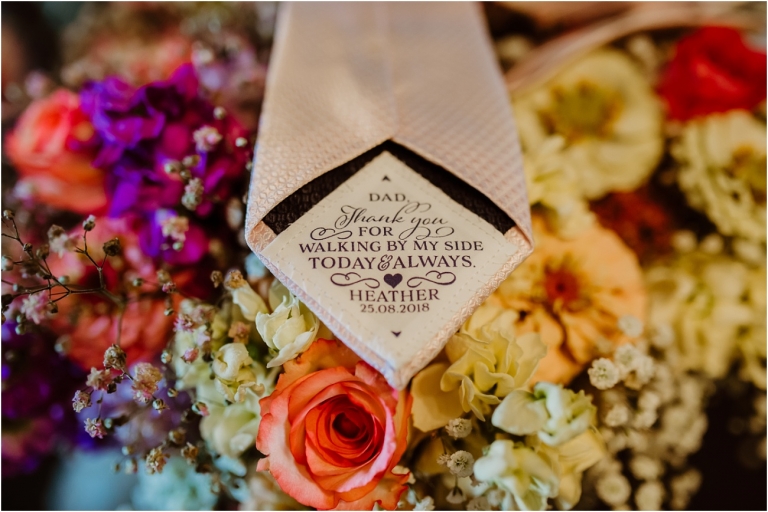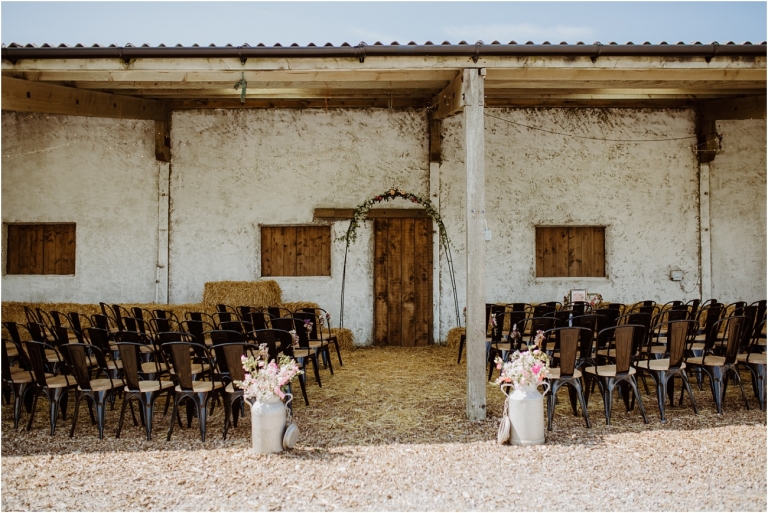 Heather and Shaun chose the fantastic East Soar Outdoor Experience as their venue. It was not only a beautiful secluded, rustic venue. It also allowed their guests to all stay on site in bell tents for the whole bank holiday weekend. East Soar use the money they make from weddings to fund local schools, school trips and educational days.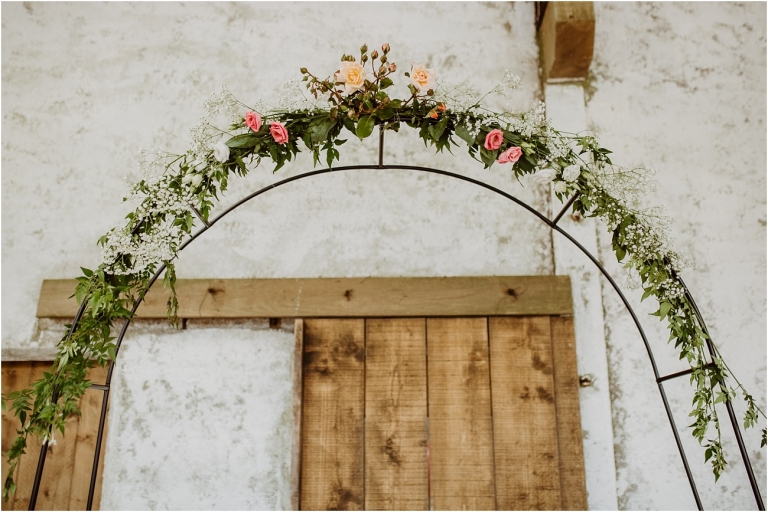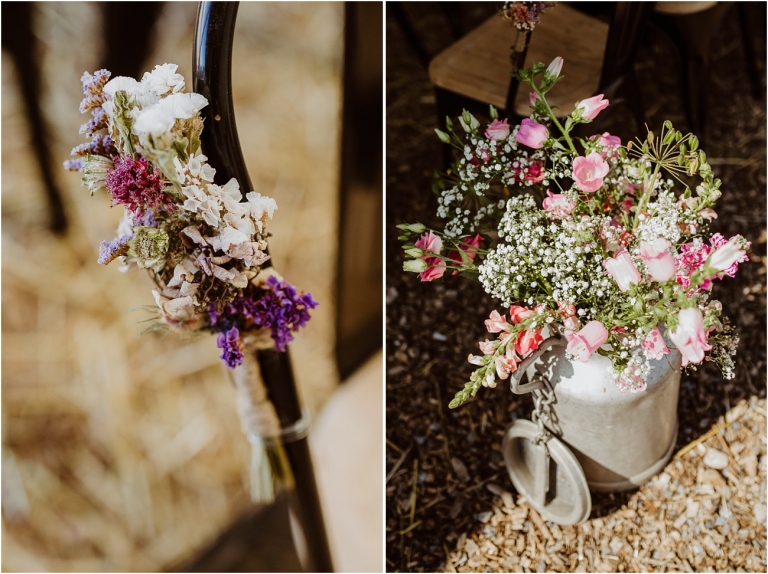 Heather's mum Mary made all the flowers, bouquets and decorations from her own homegrown ones. They then filled out some of the bouquets and arrangements with flowers from Wildflower Devon. Mary and Heather's Auntie Joyce had been drying flowers for the confetti ever since Heather and Shaun were engaged in July 2017, which was a lovely touch.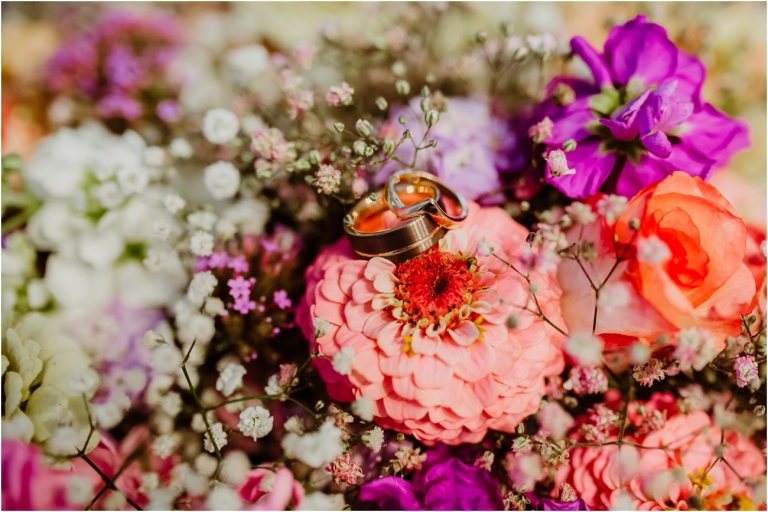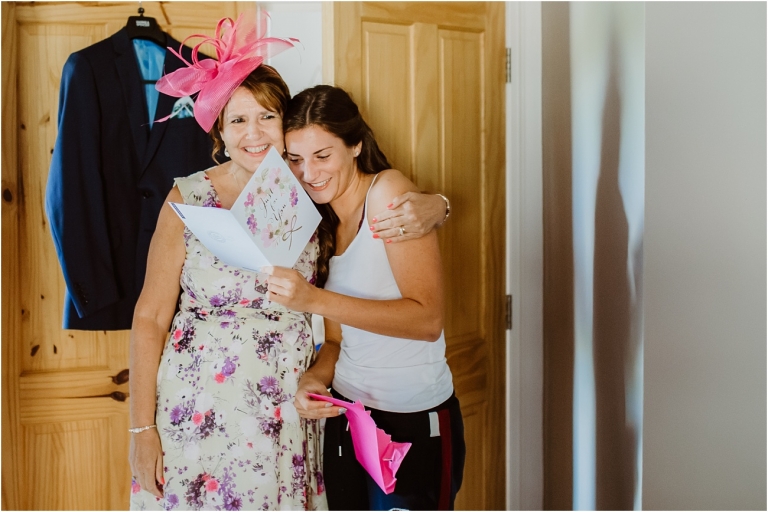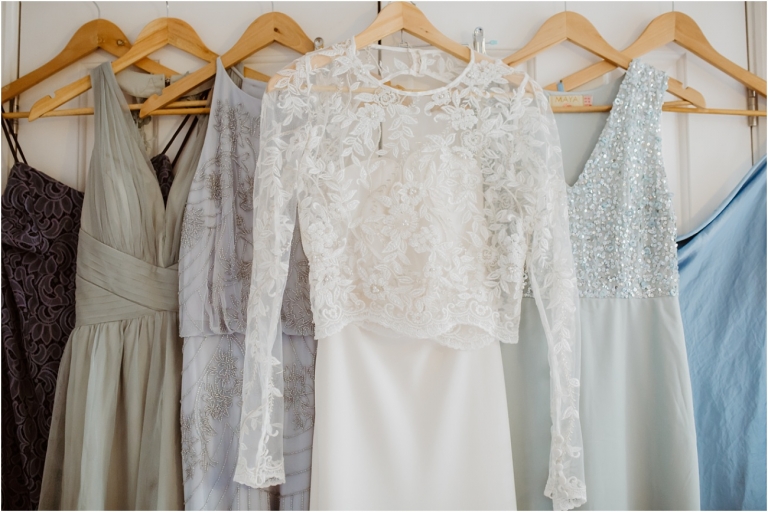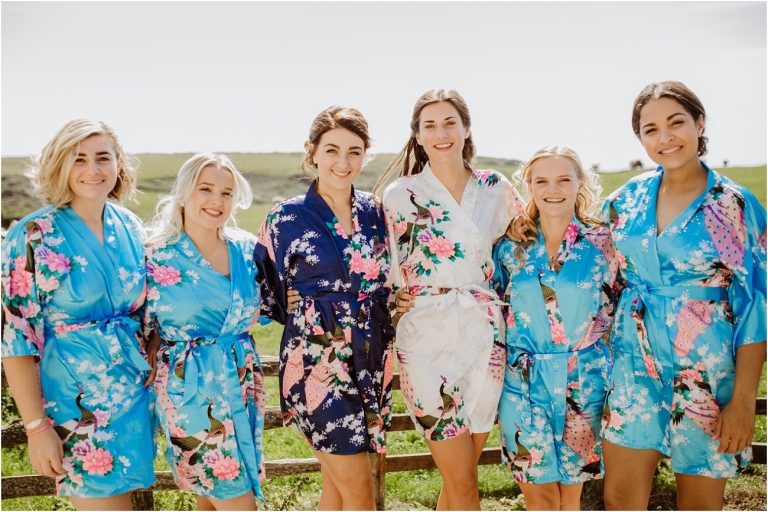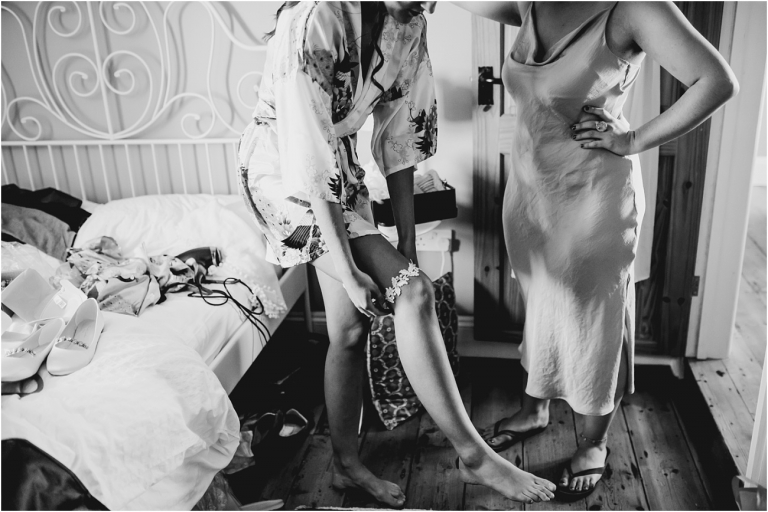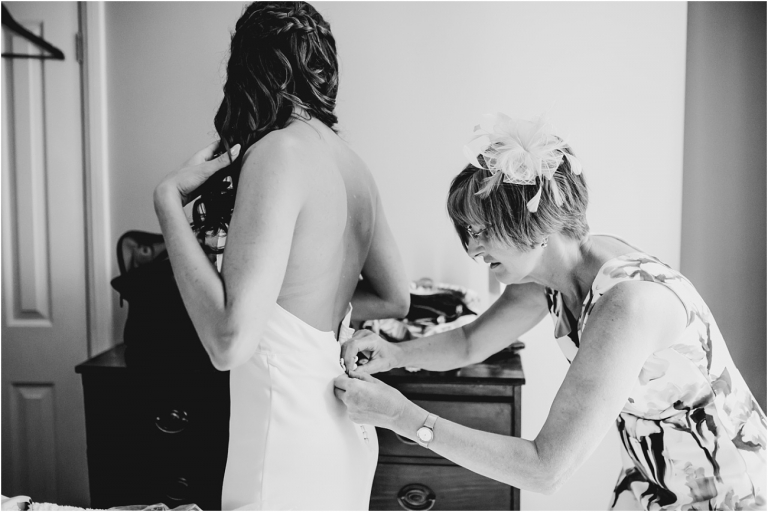 Heather's mum, Mary, made her stunning wedding dress. She got the lace from Bridal Fabrics and the crepe fabric from Butterfly Fabric Cardiff.  Heather says that she wanted a specific style of dress, so her mum had to work out her own dress pattern. She also hand-beaded the top and the end result was absolutely beautiful!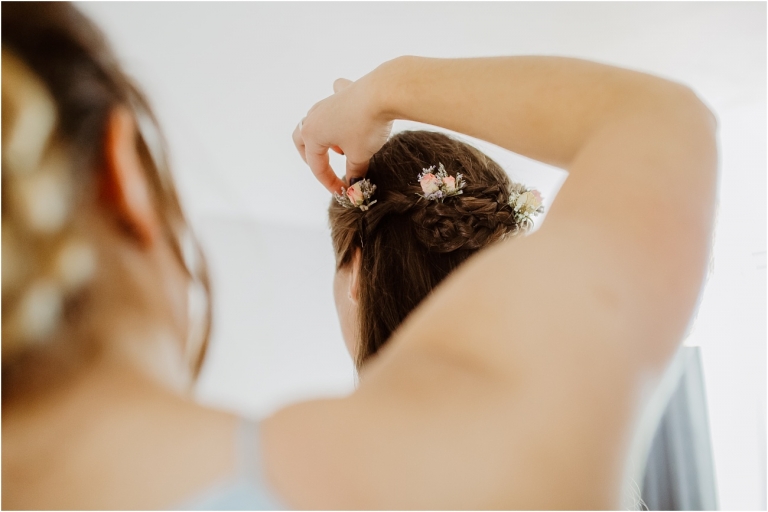 Floc Hair Salon in Kingsbridge styled Heather's hair. LotusFloralArt made her dried flower hair pins, as well as the men's buttonholes.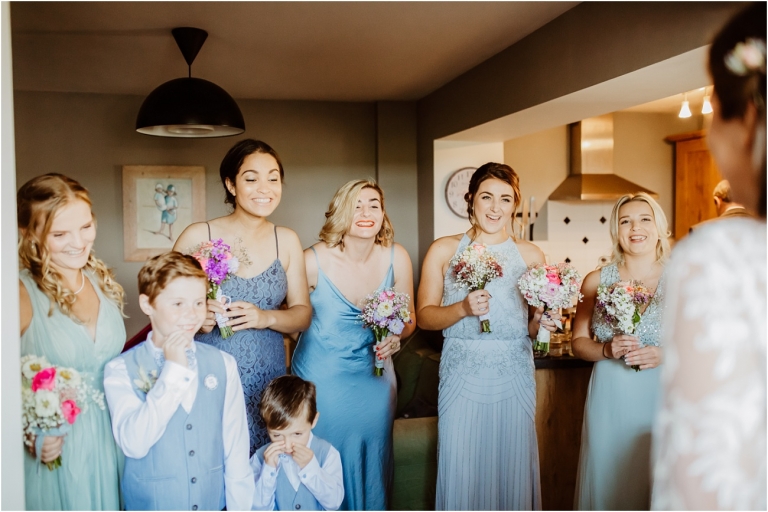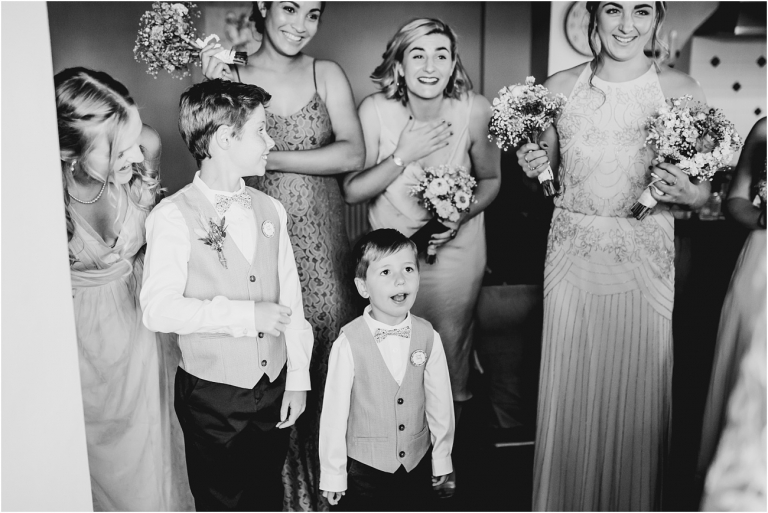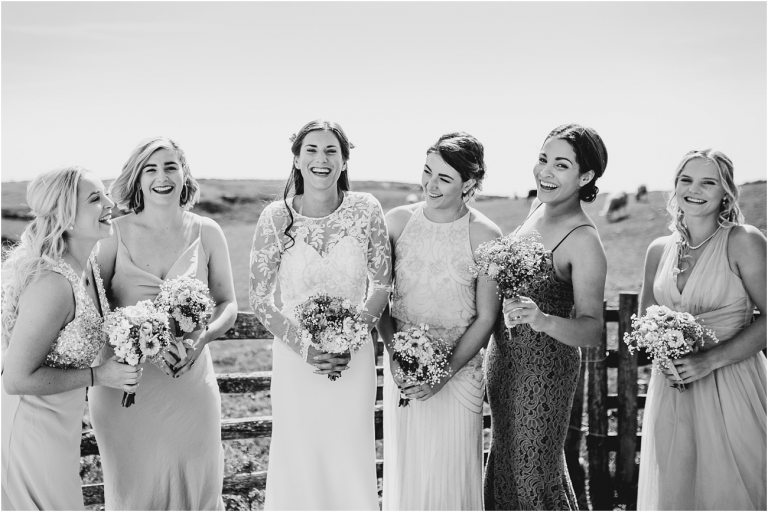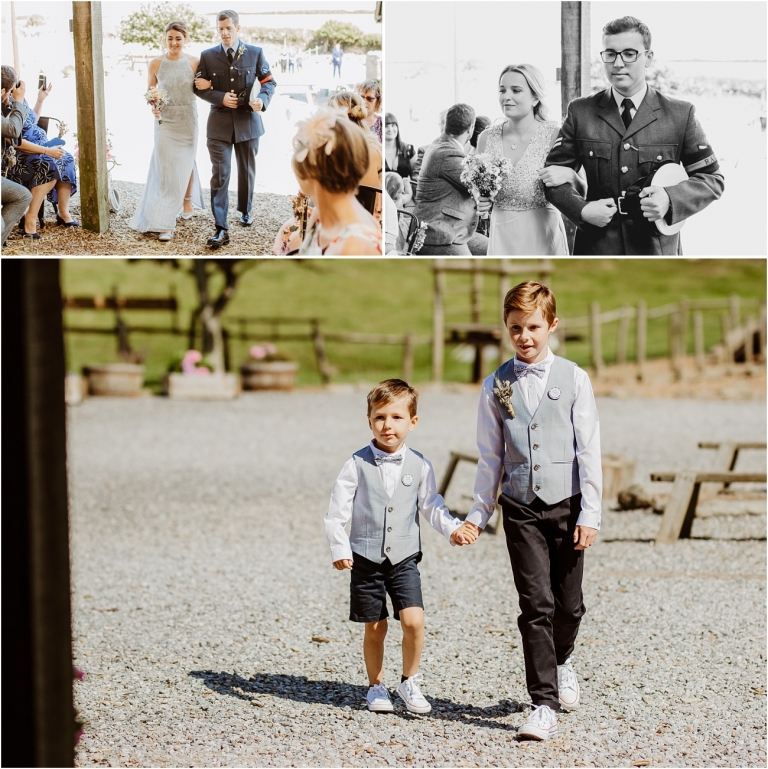 Heather had a clear vision of how she wanted their pageboys to look. She asked that they both wore shorts but the elder cousin didn't want to look "like a little kid" – and so wore trousers instead! There was a certain symmetry here though. Heather told me that when she was 5, she refused to wear a dress at her aunt's wedding and insisted on wearing a pageboy outfit to match her brother! InspiredByEvaStore made the handmade badges for the pageboys.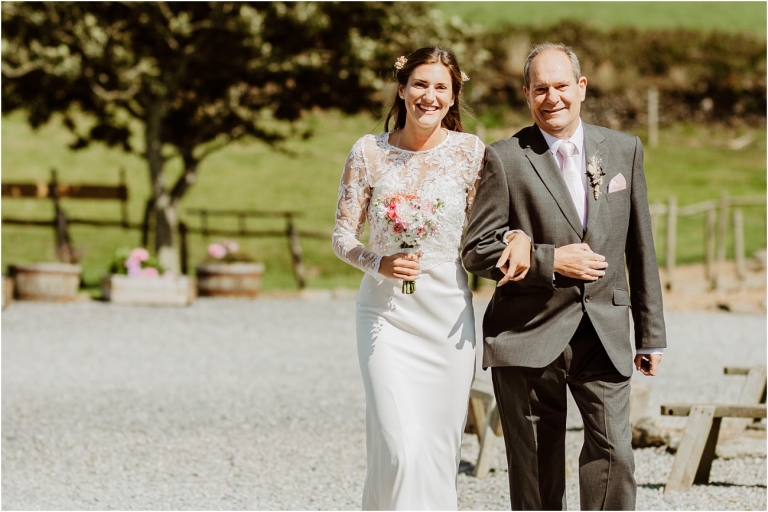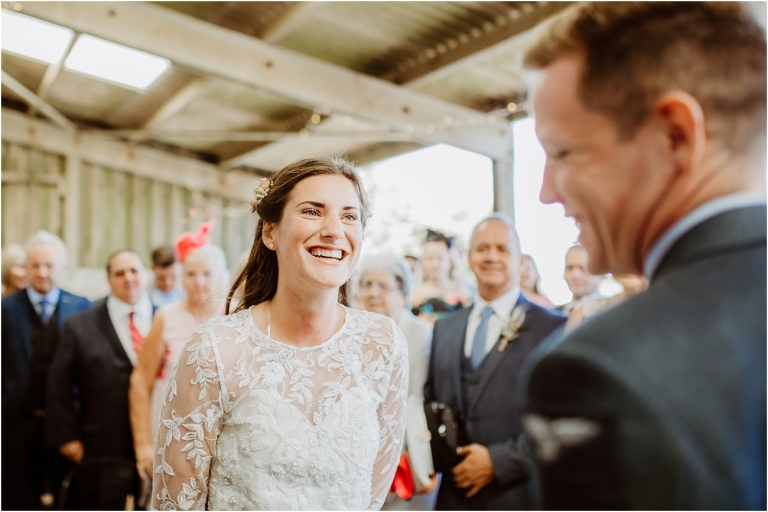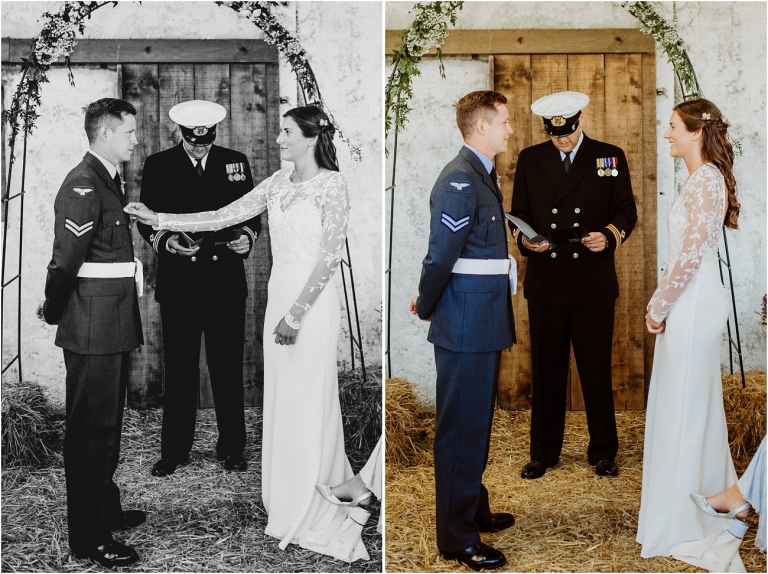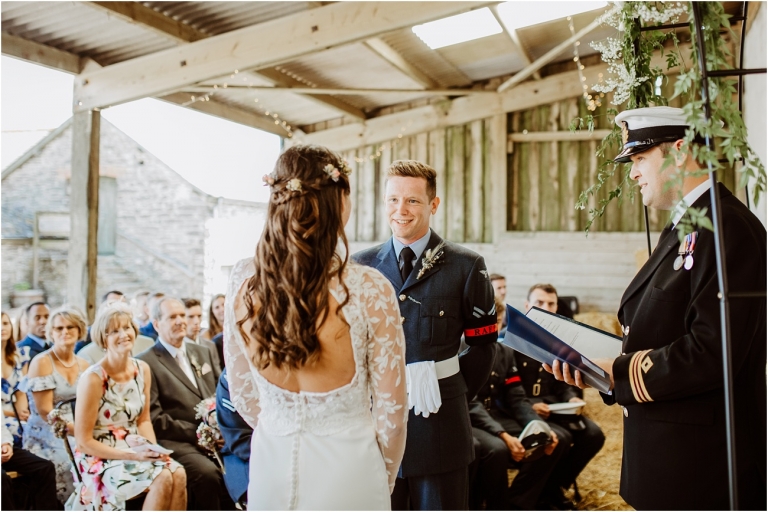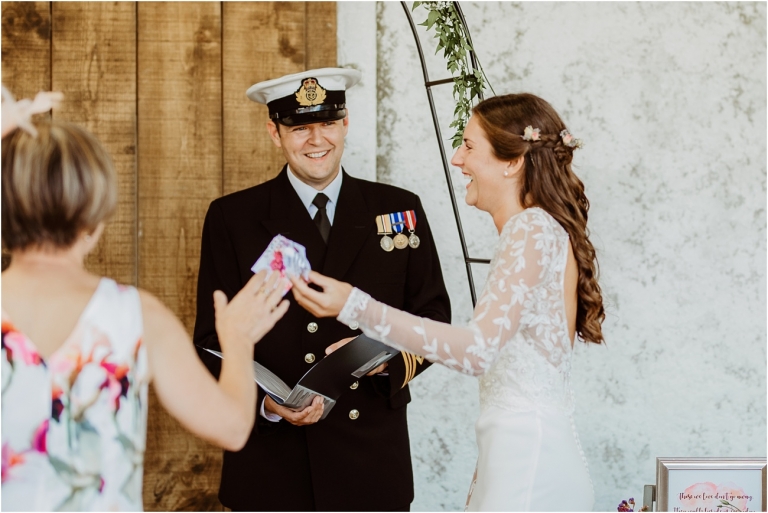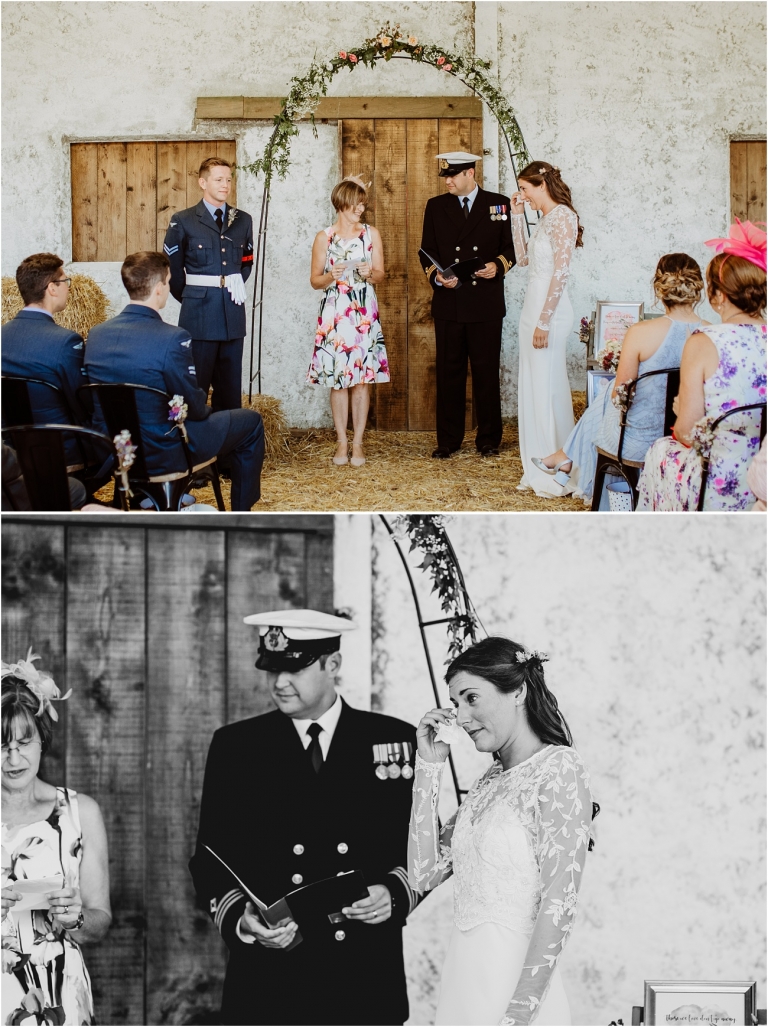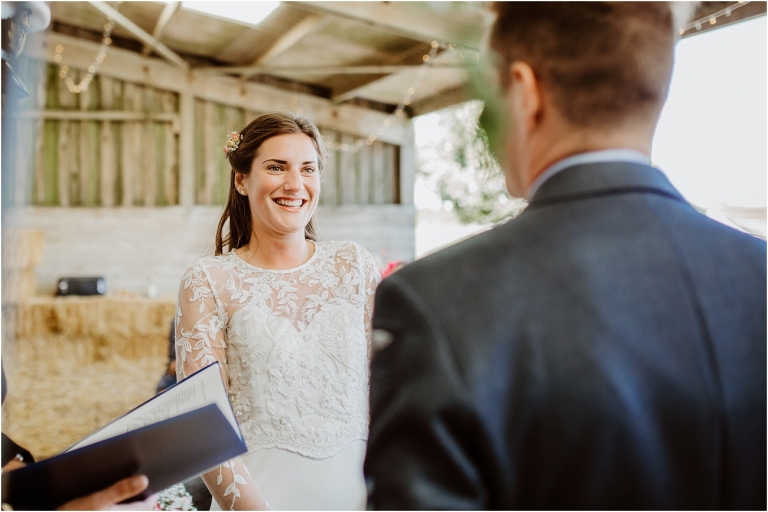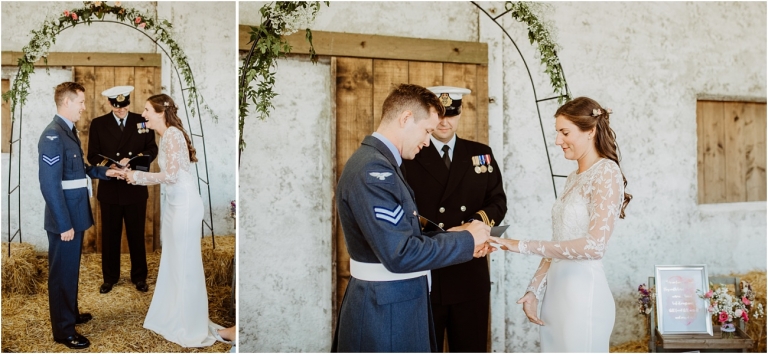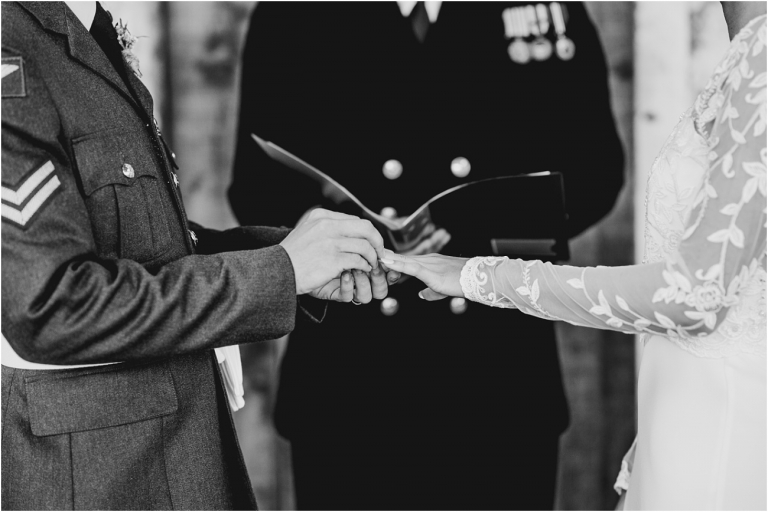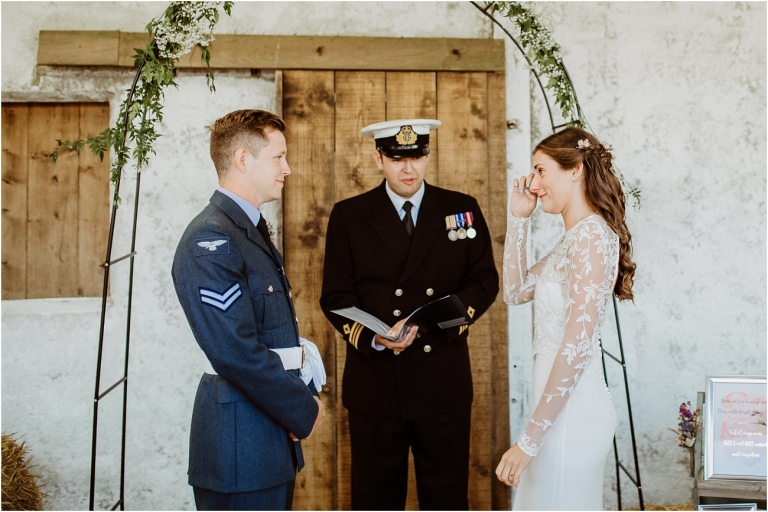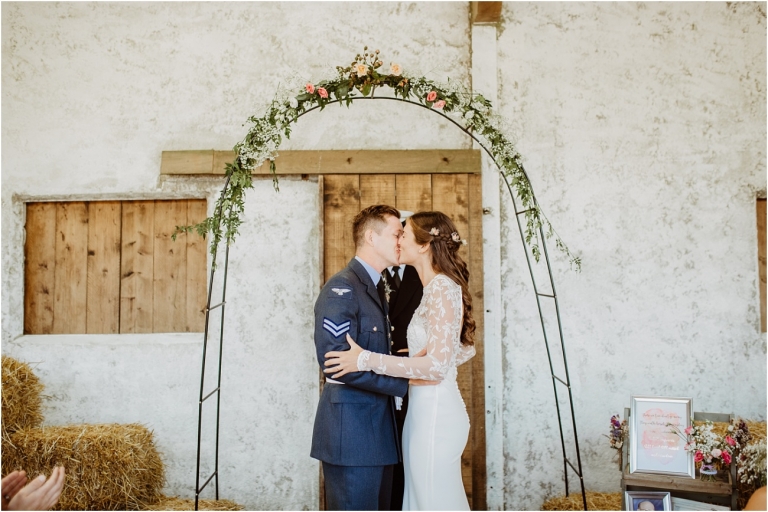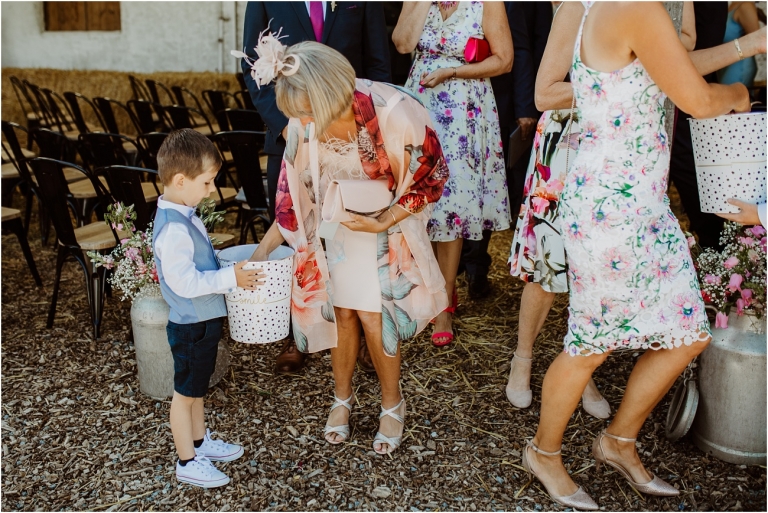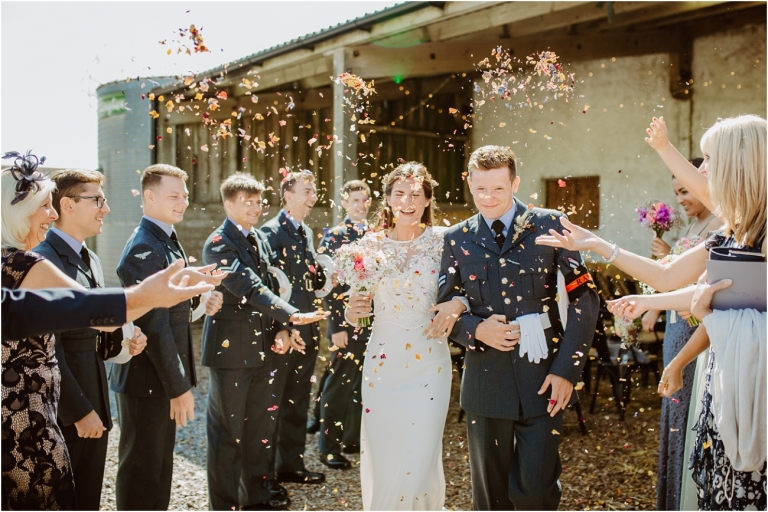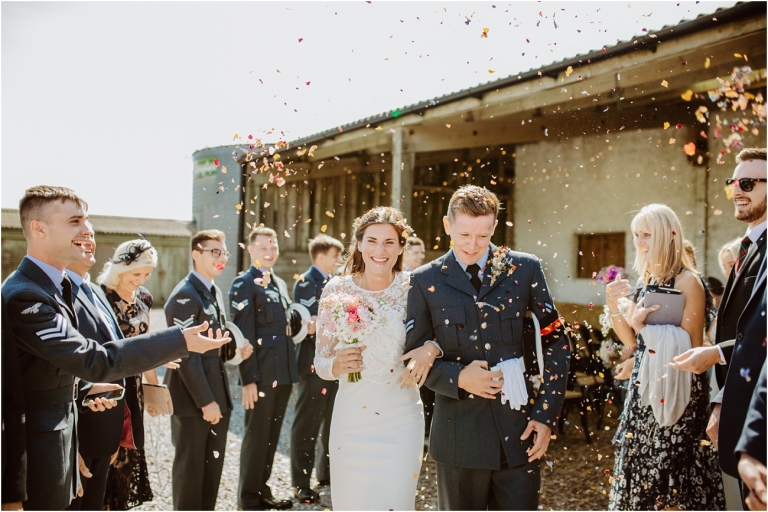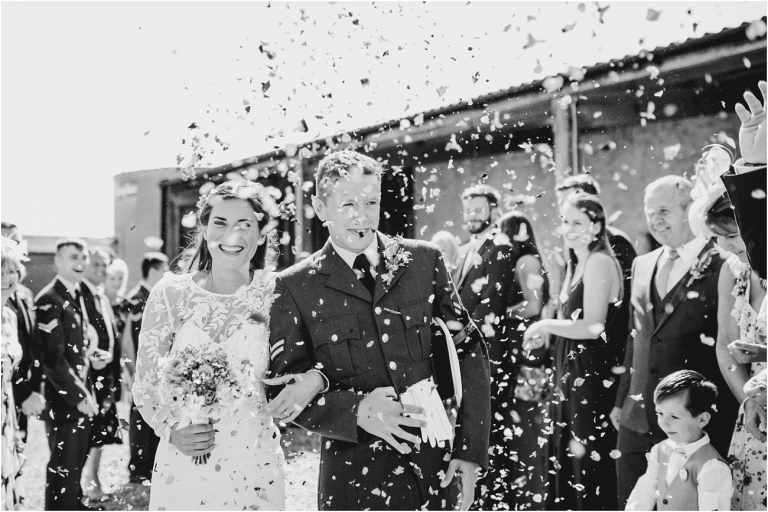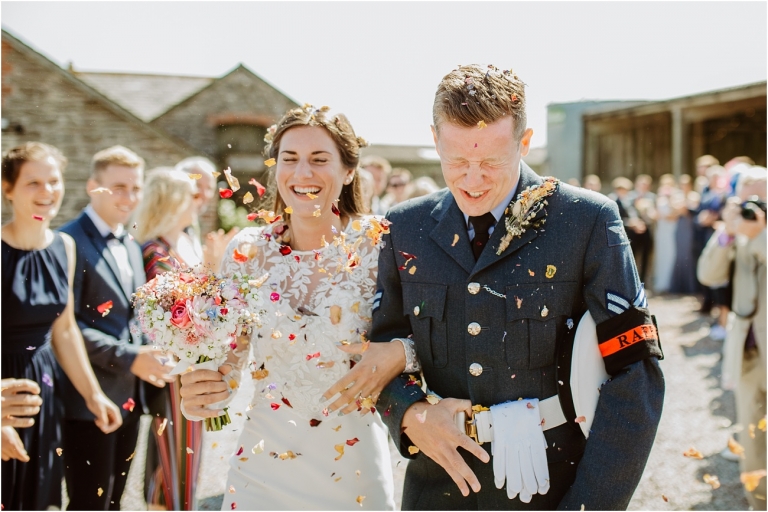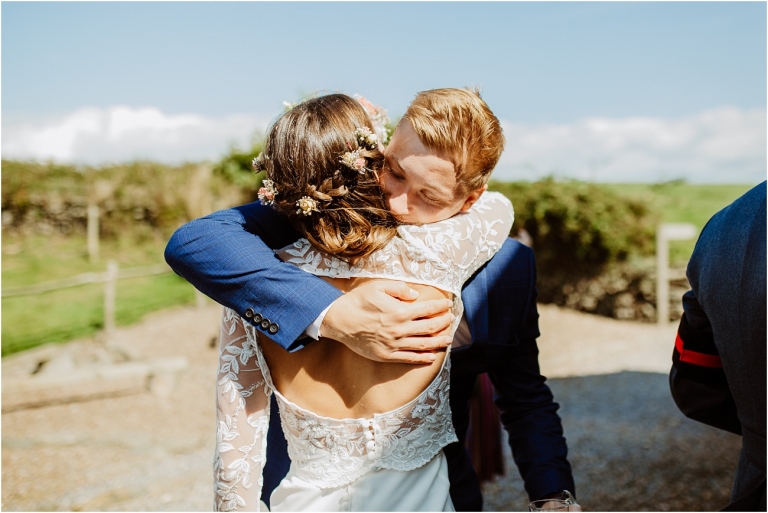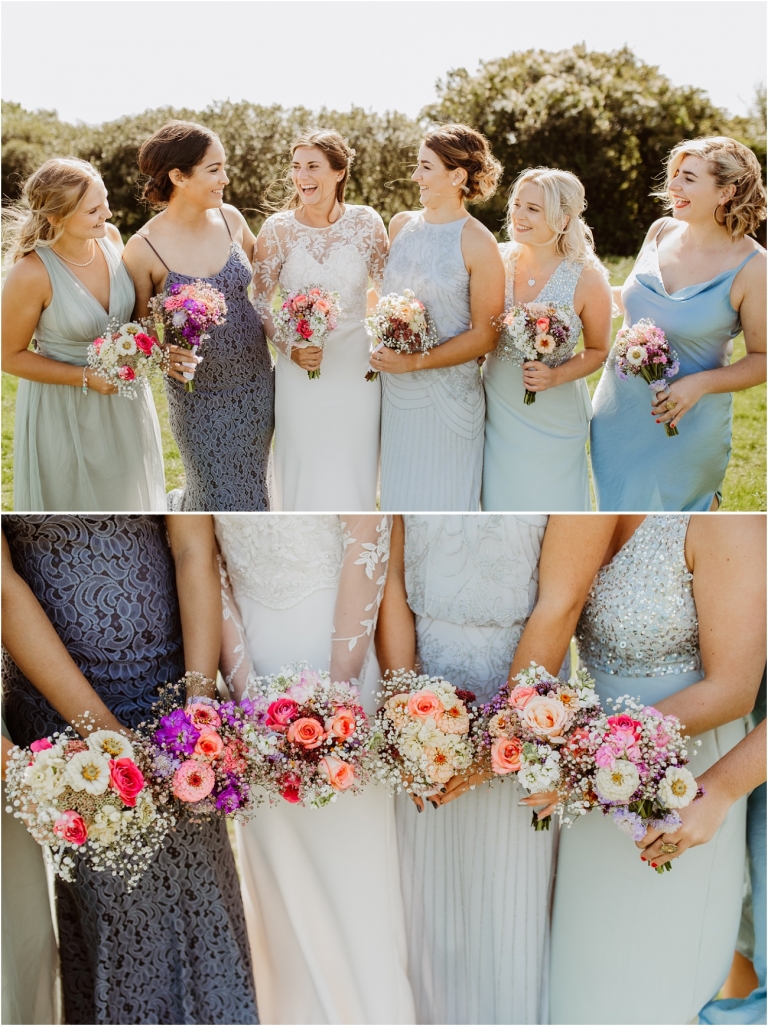 Heather gave her bridesmaids the colours that she wanted for their dresses, but the actual choices were all theirs! They used Monsoon, Asos, Topshop and the dark blue dress was even hand-made in South Africa! Heather says that she knew that one dress would not necessarily suit all of her bridesmaids. She was definitely rewarded for her bravery in allowing them to pick; they all looked fabulous!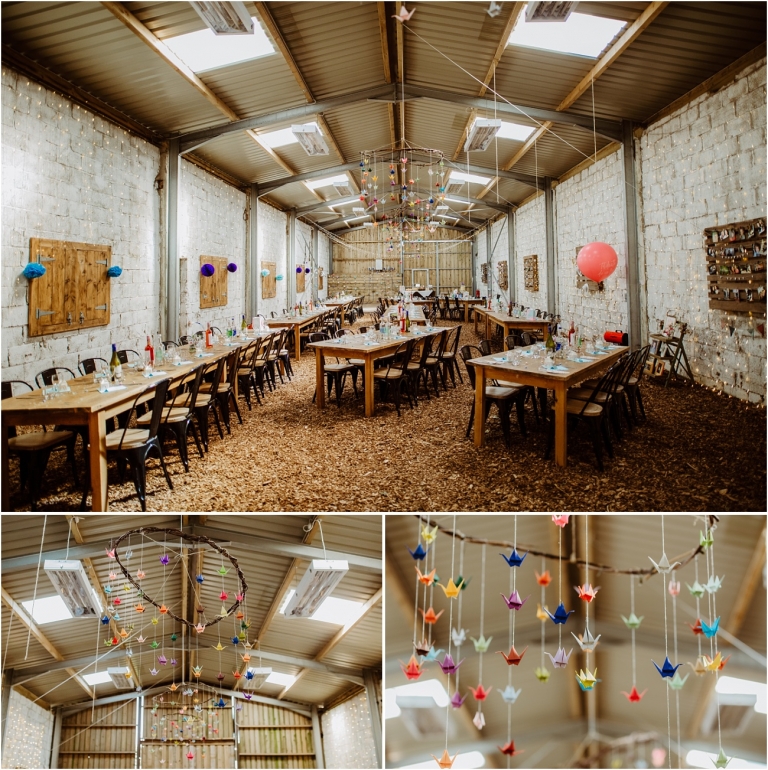 Heather made all of the origami stars on the tables, as well as the numerous cranes, in the lead up to the wedding. Such a creative family!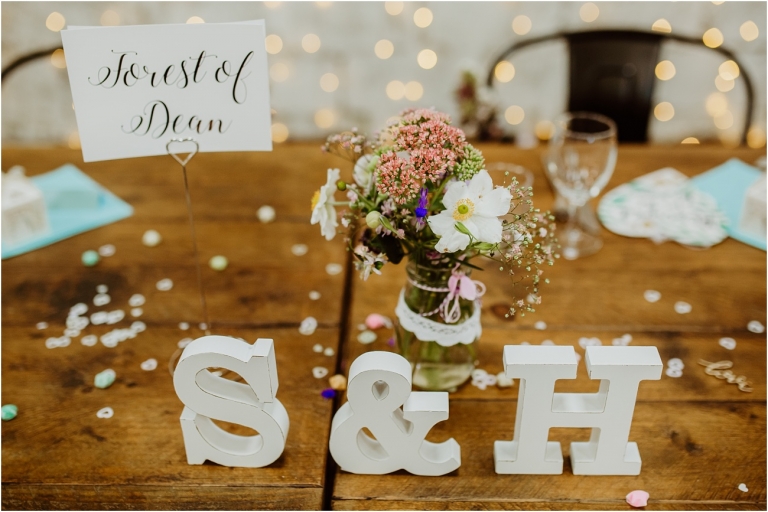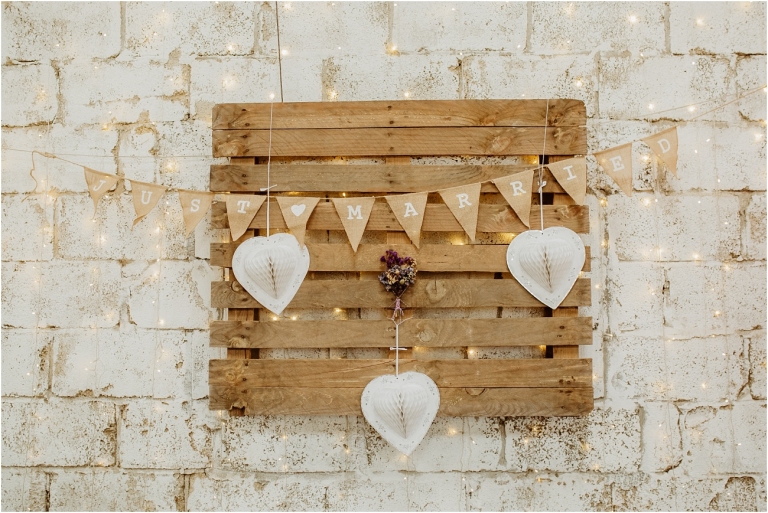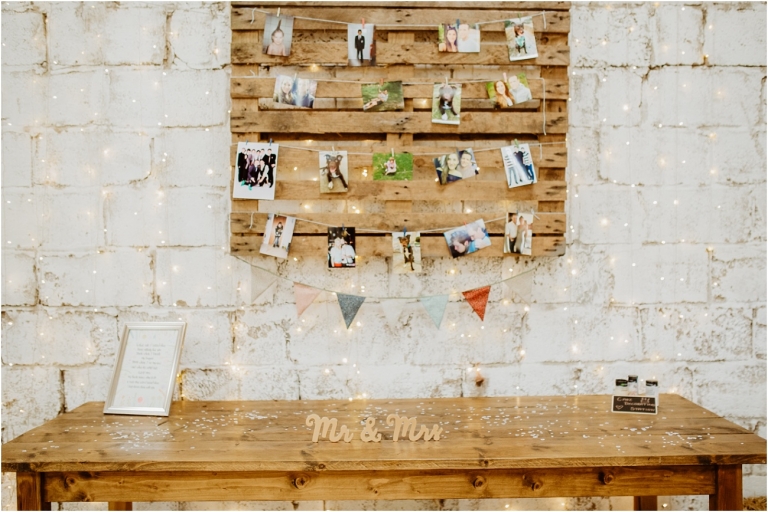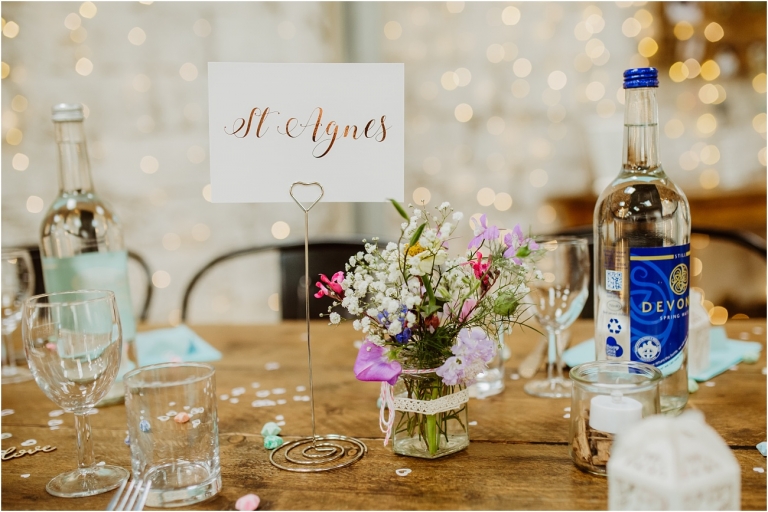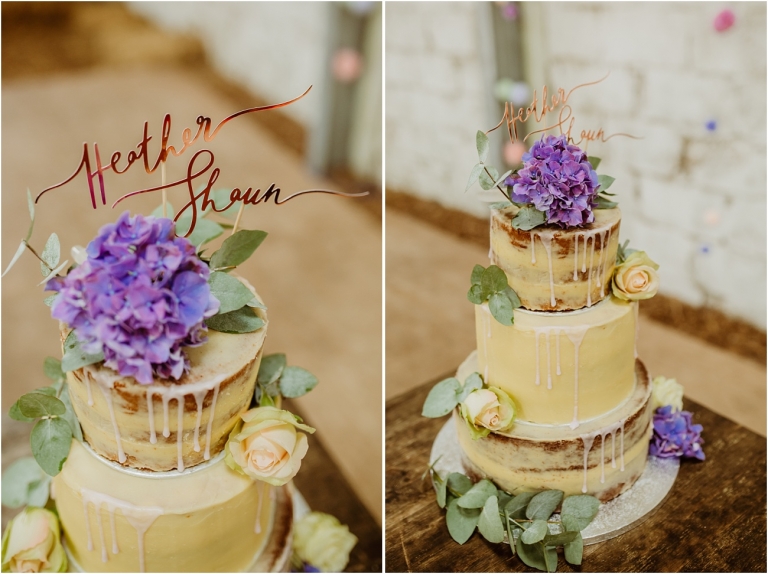 Heather and Shaun's friend Amy runs Slice of Yorkshire and transported their cake from Leeds. You wouldn't know that it was her first ever wedding cake!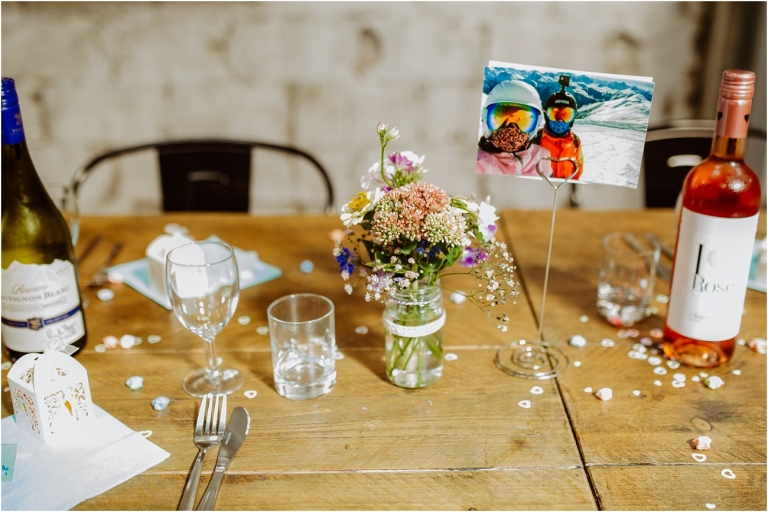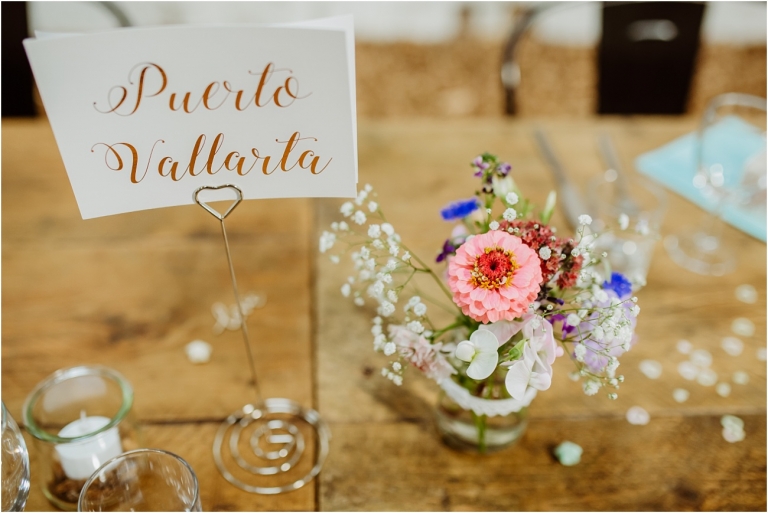 PeachyPrintsUK made the personalised table names. They were named after places Shaun and Heather had visited on their travels.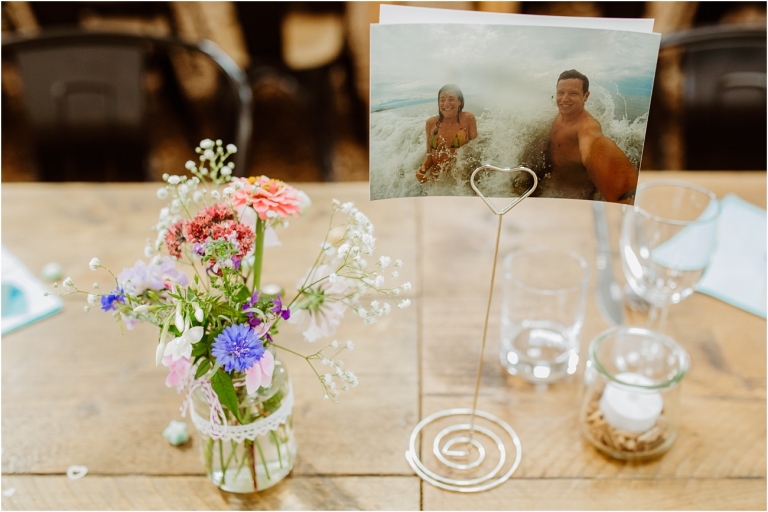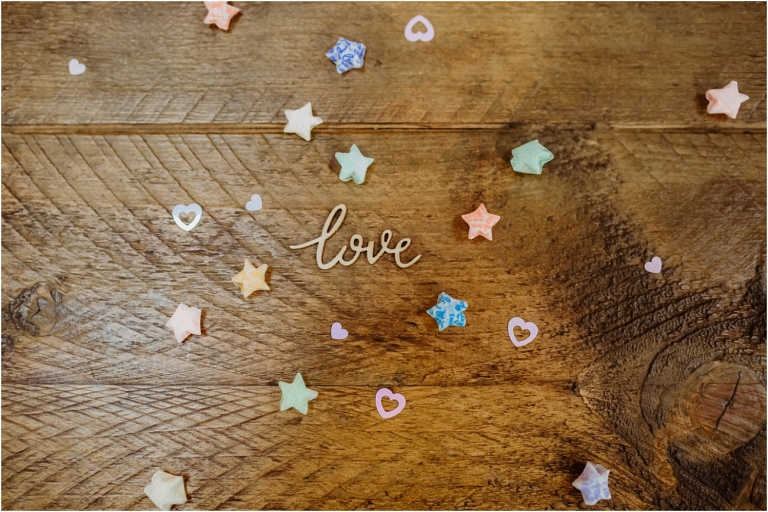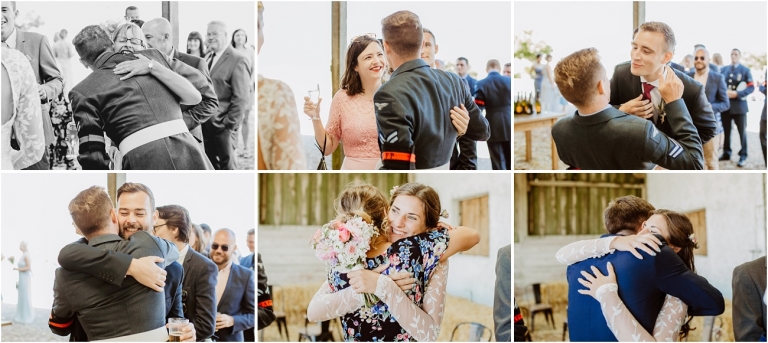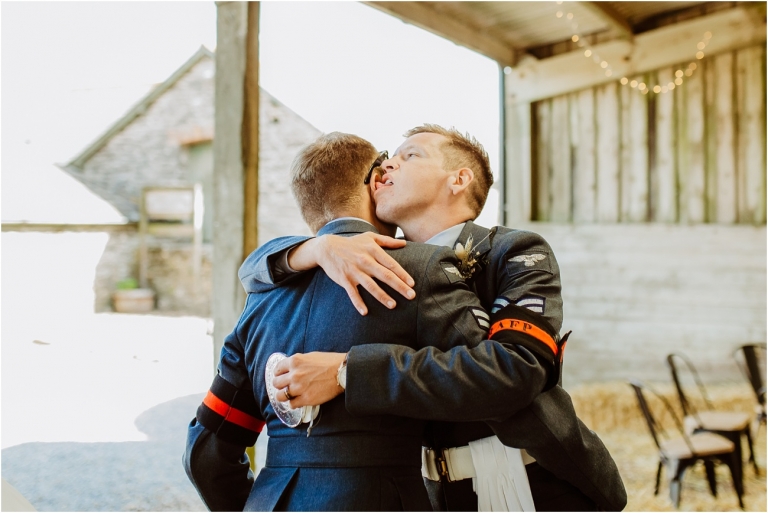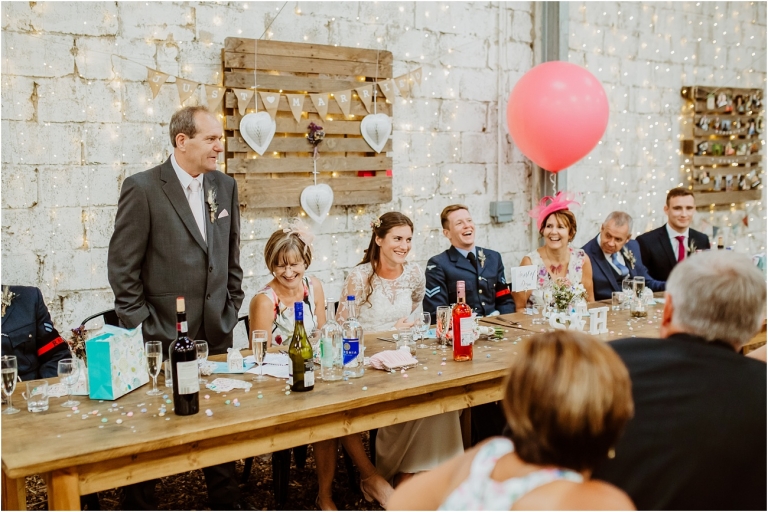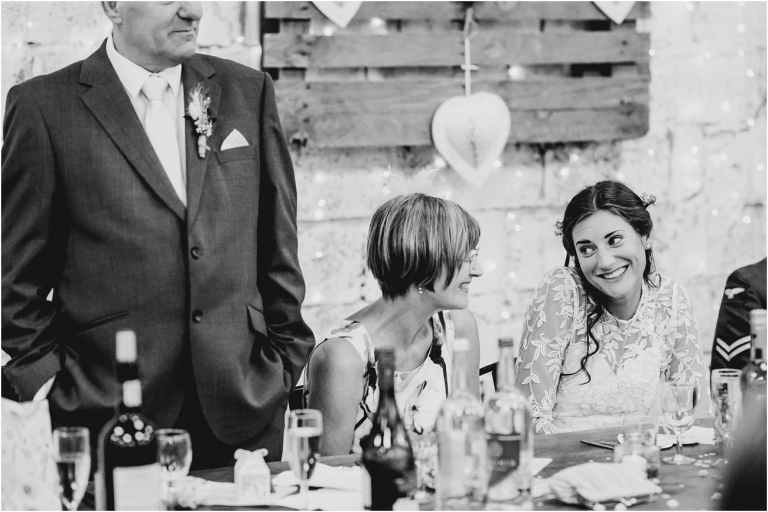 I couldn't write this blog post without pointing out how amazing Heather's mum is! Mary not only made Heather's wedding dress (!) She also made the floral decorations, bunting and prepared loads of the food. Yet the day as a whole was a collaborative effort, with huge contributions from Heather and Shaun's aunts and friends.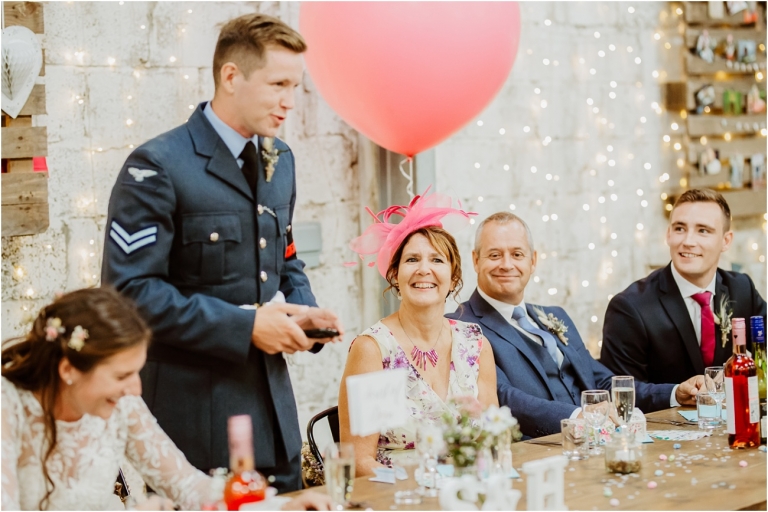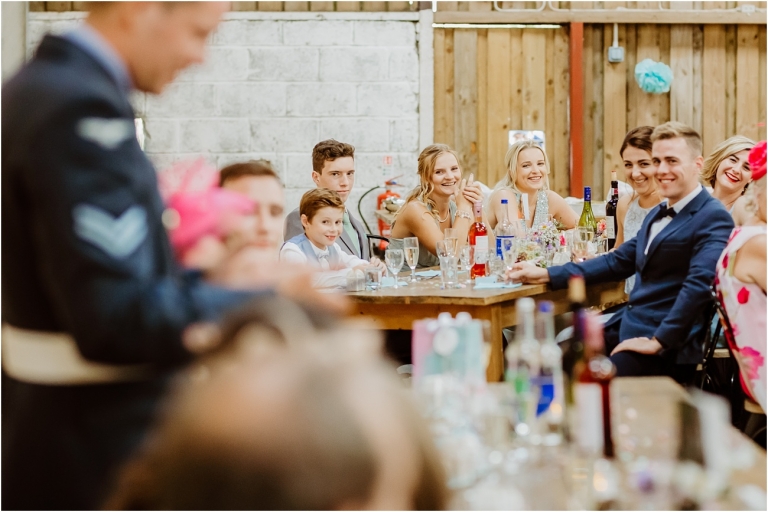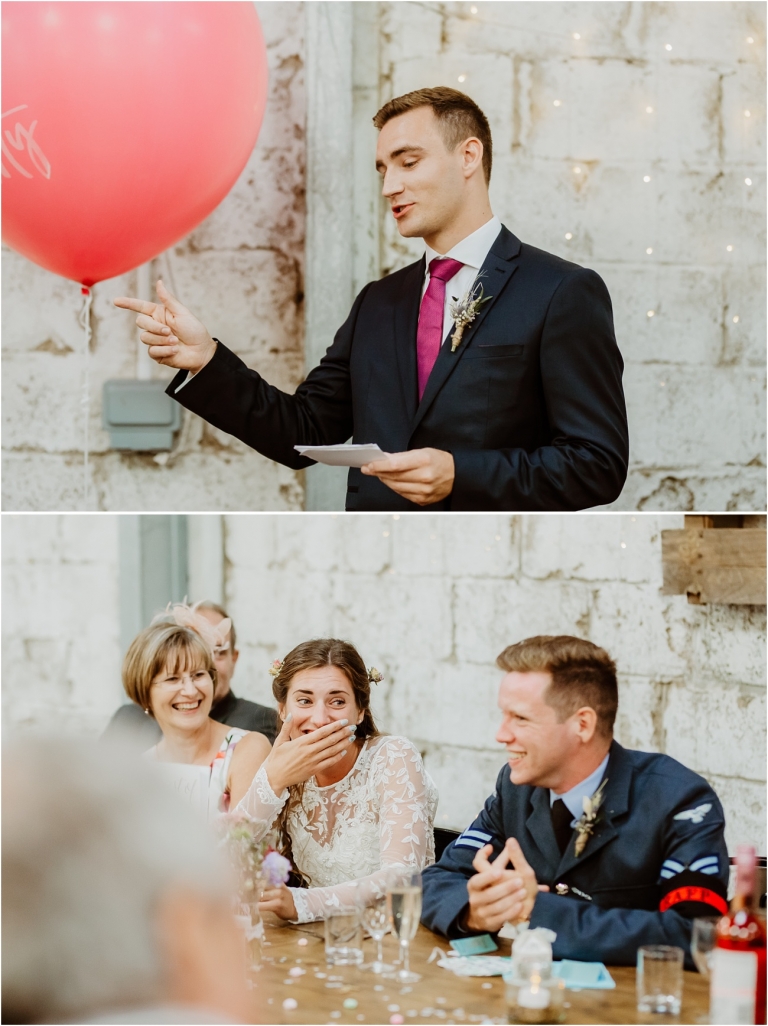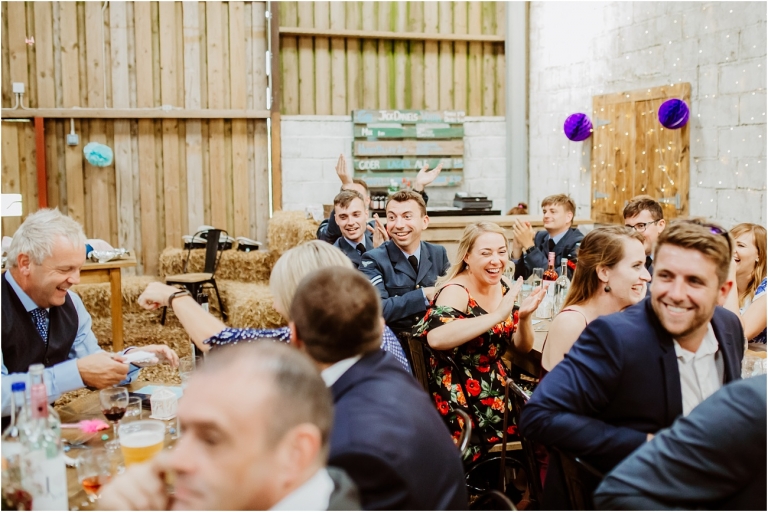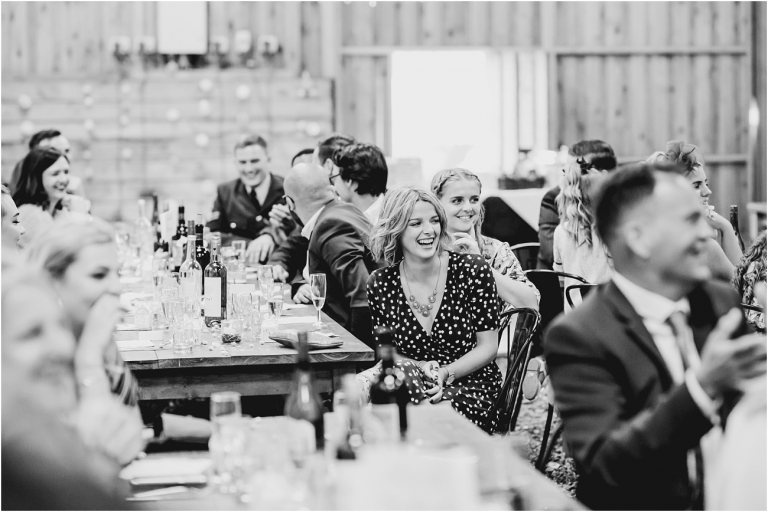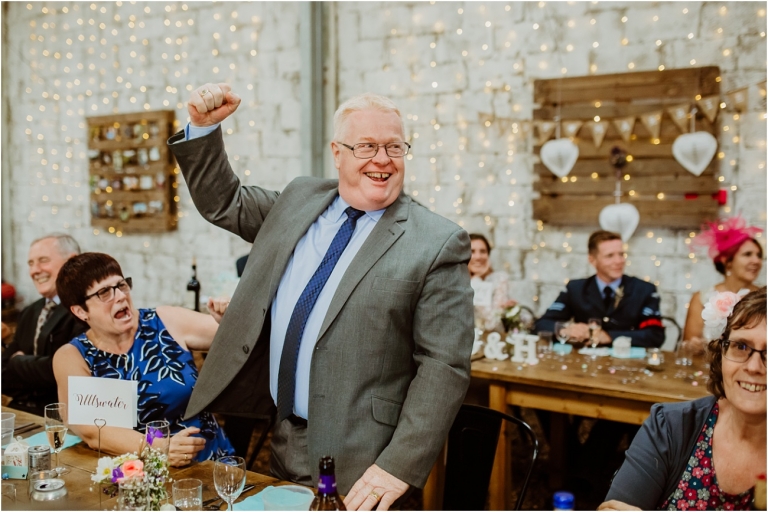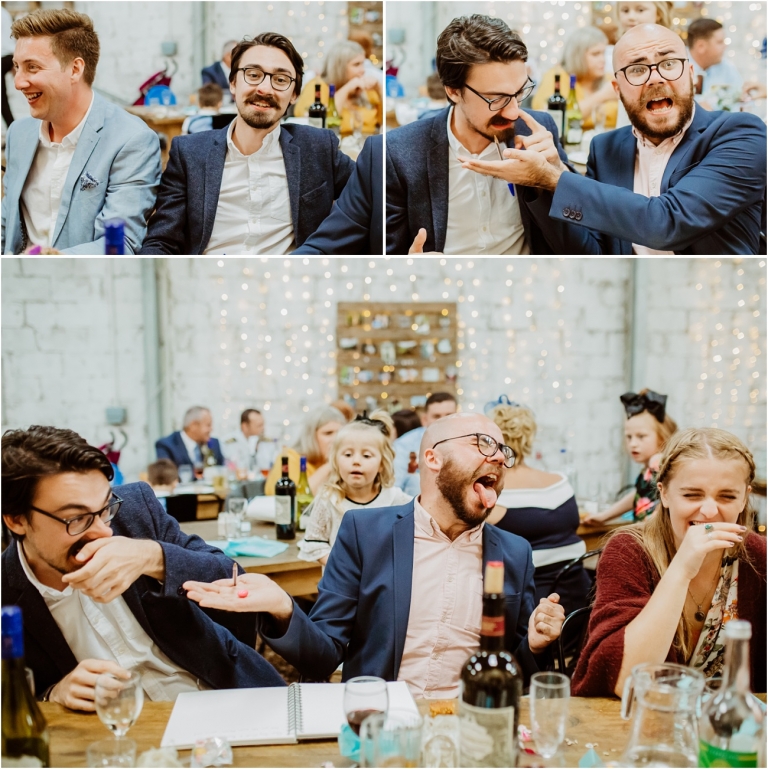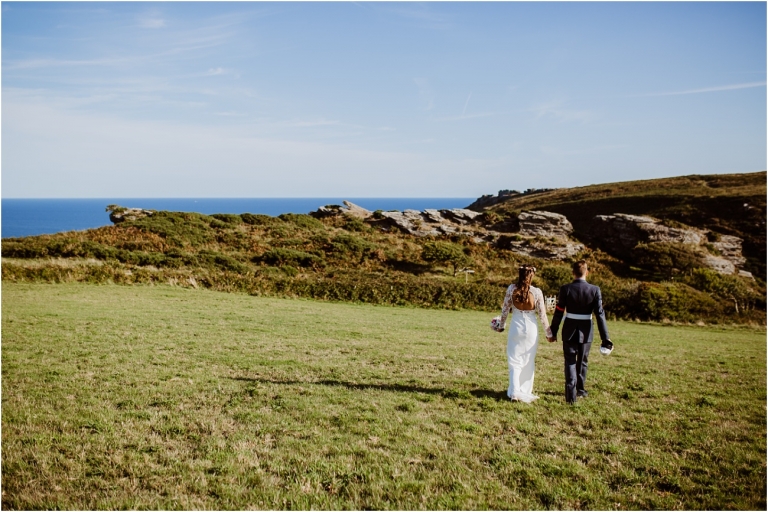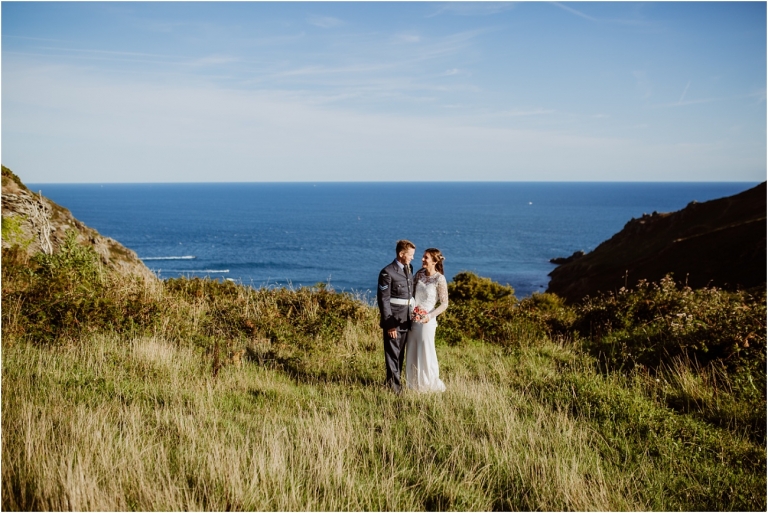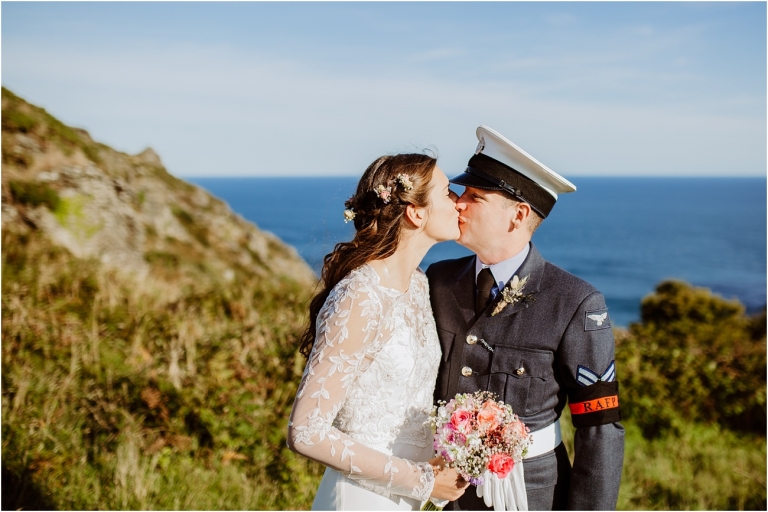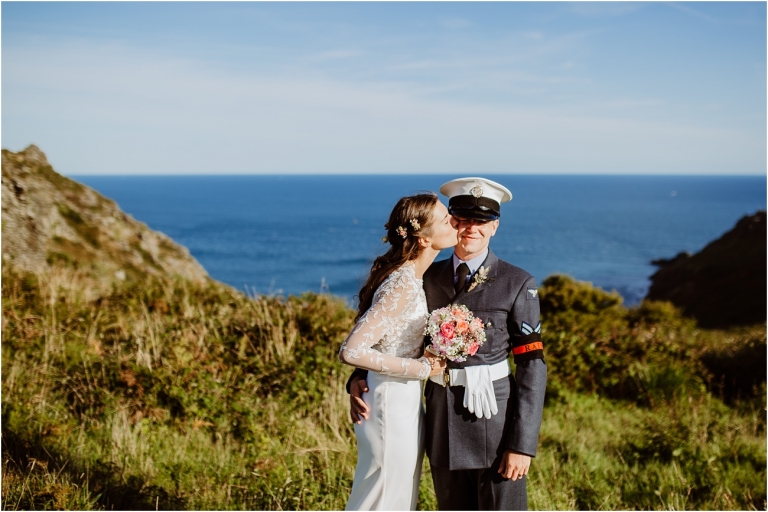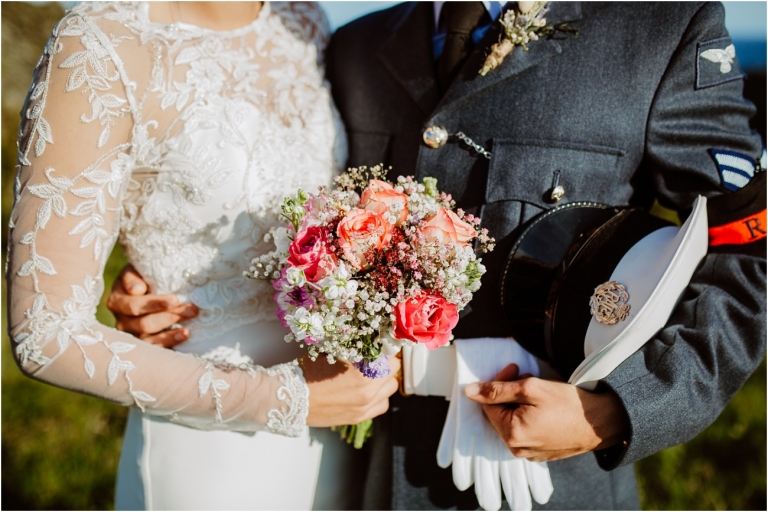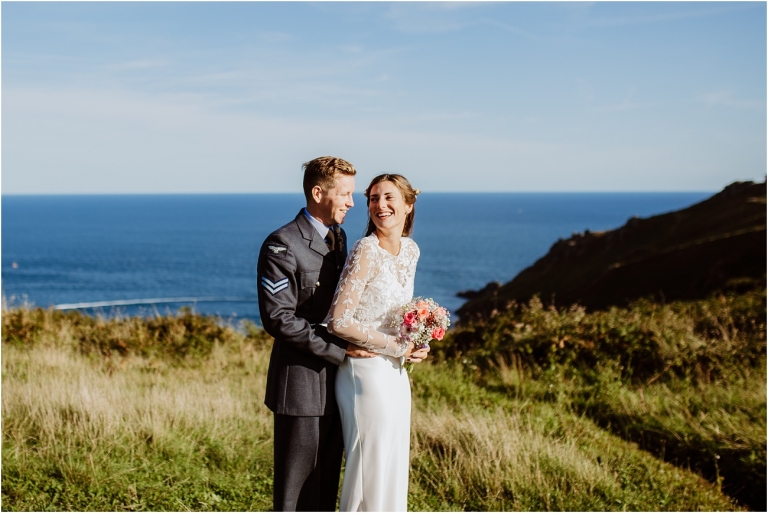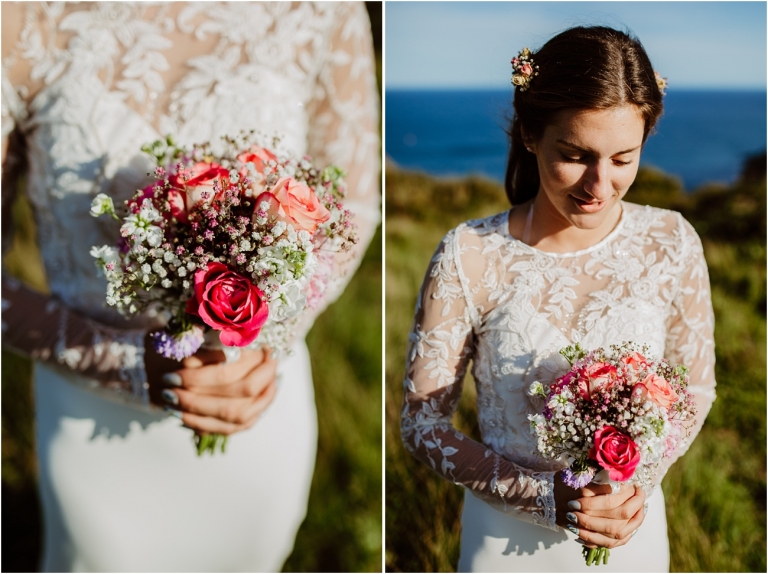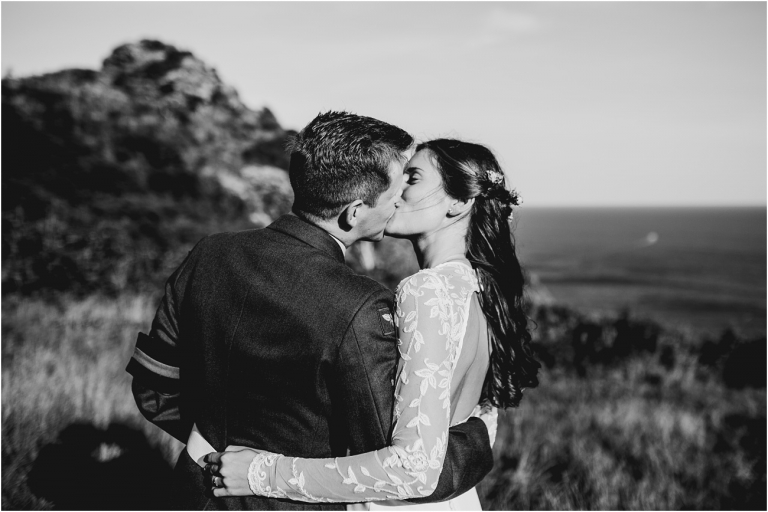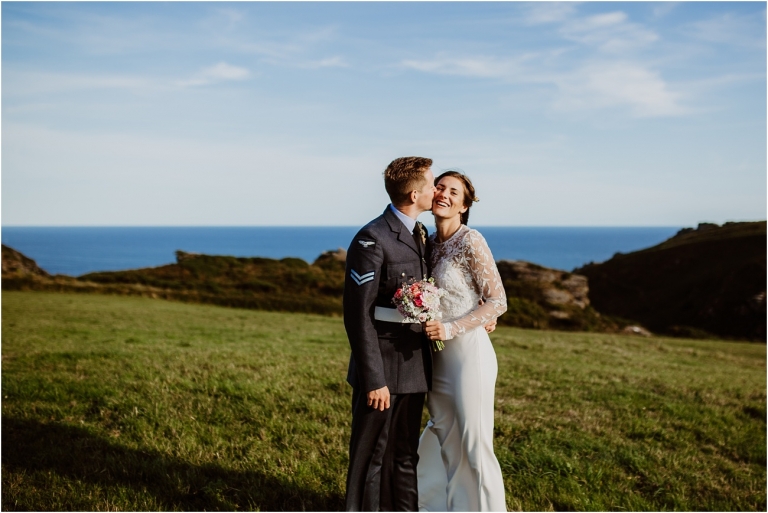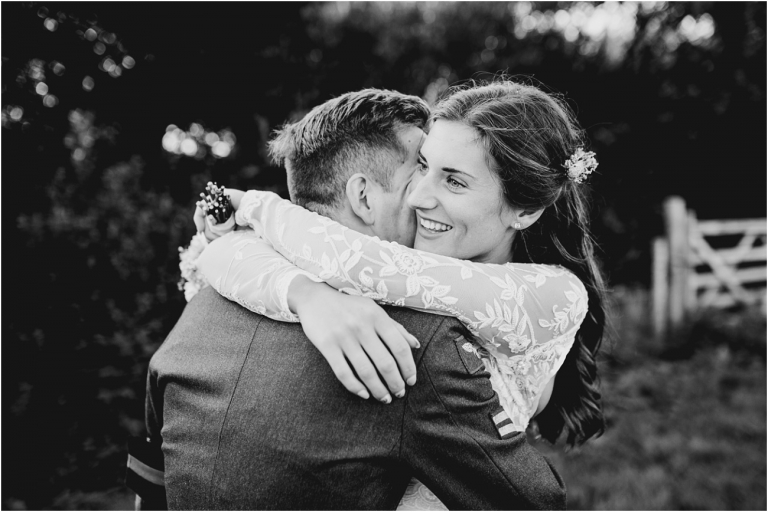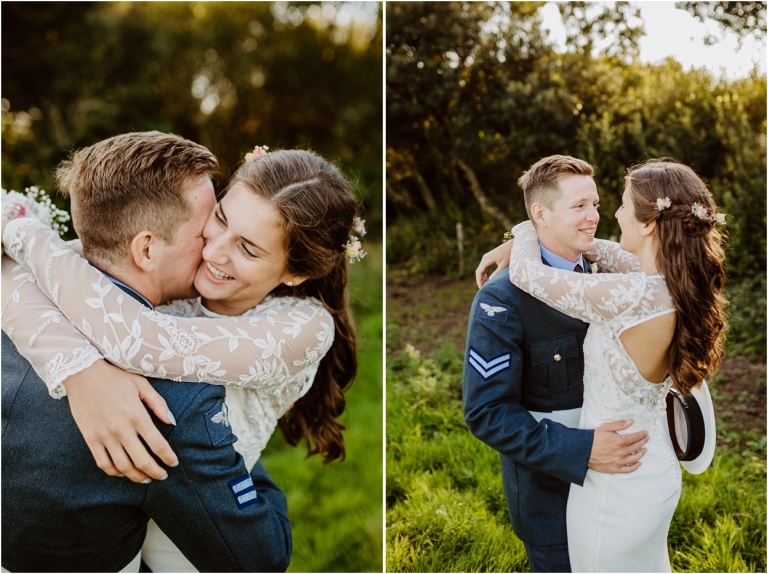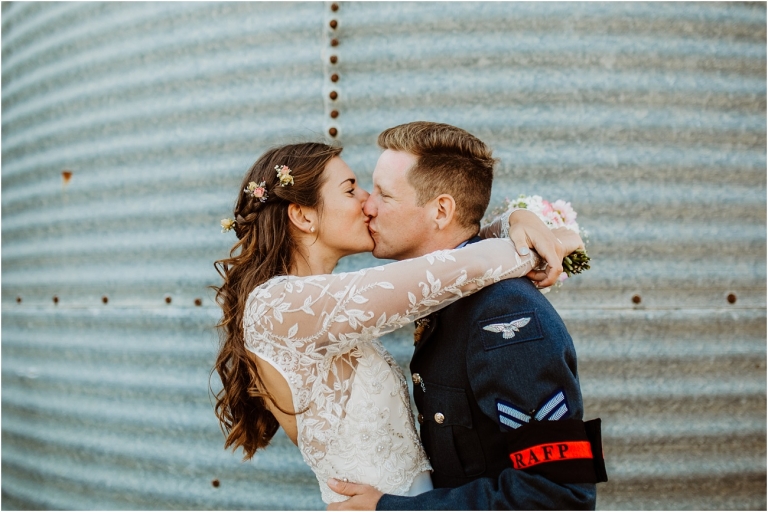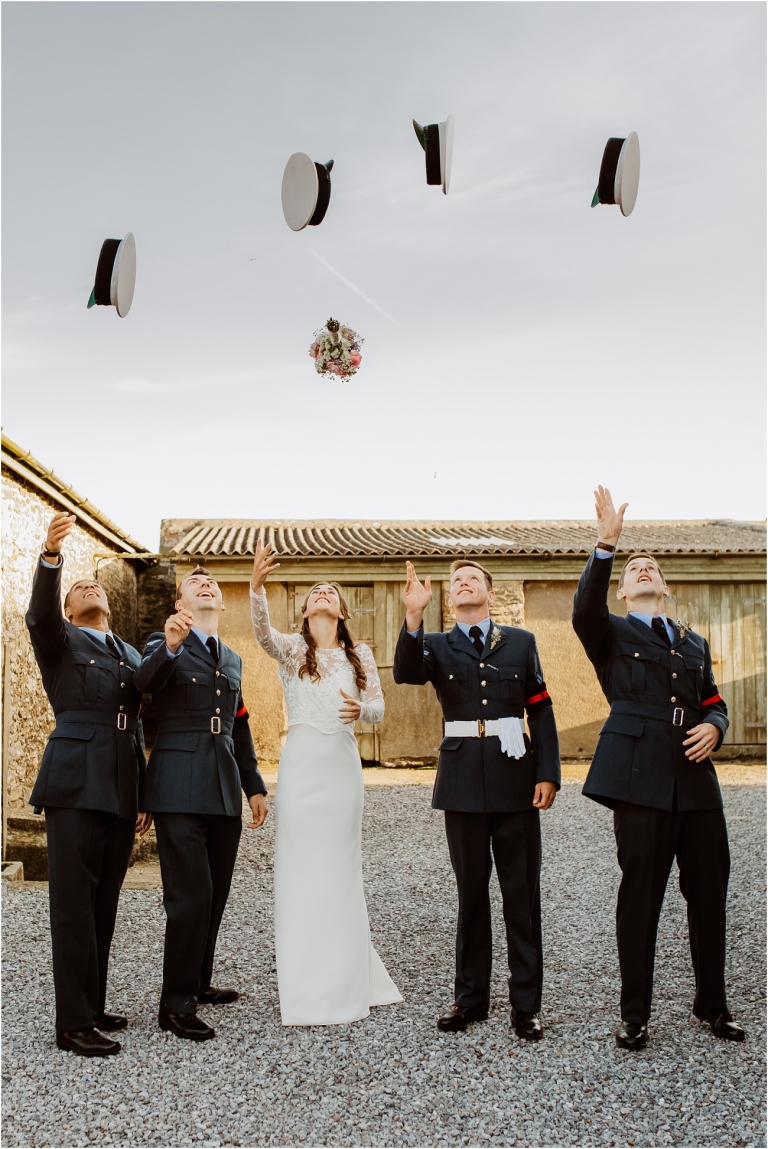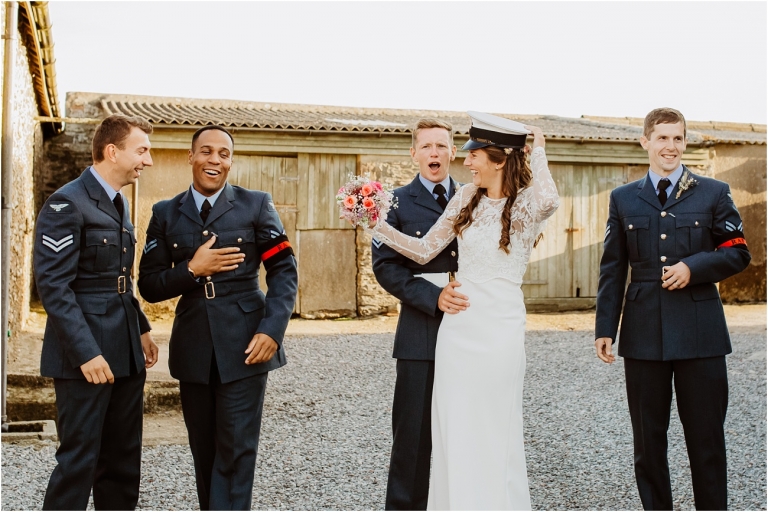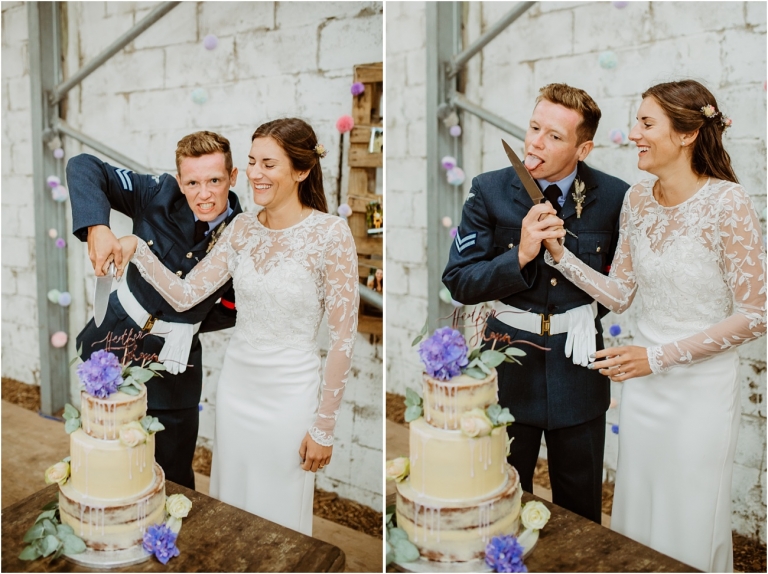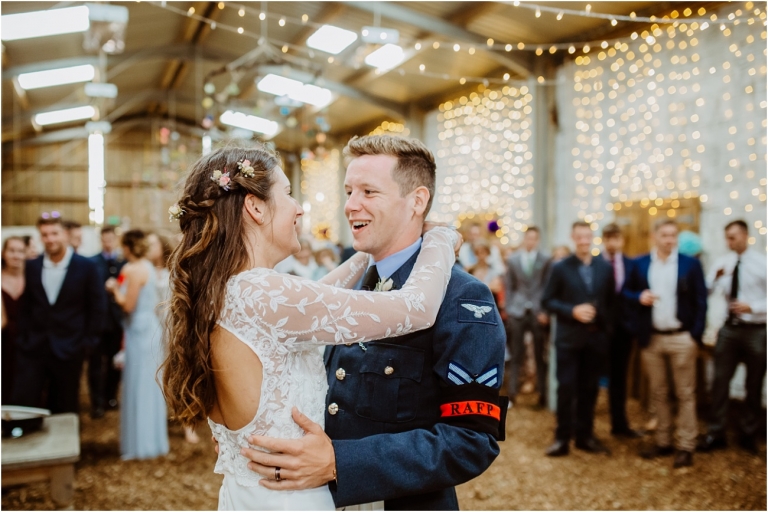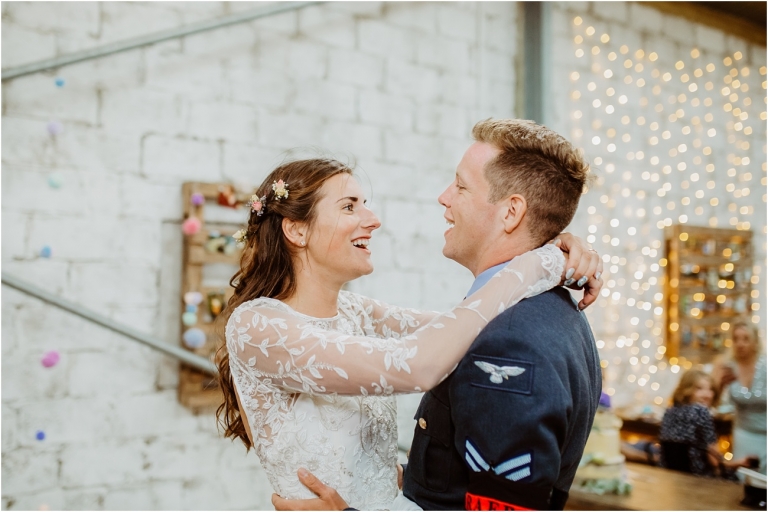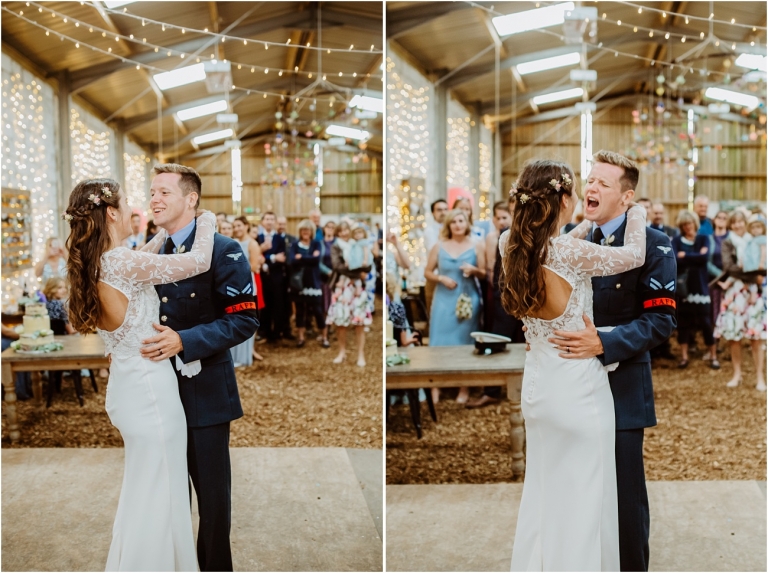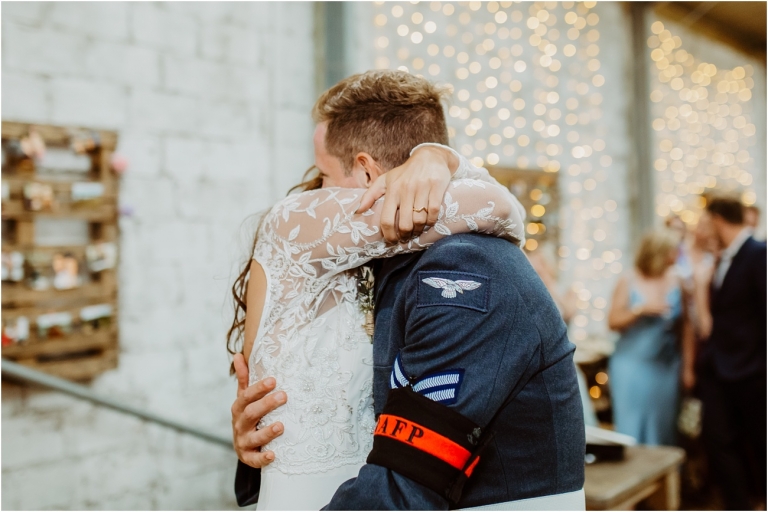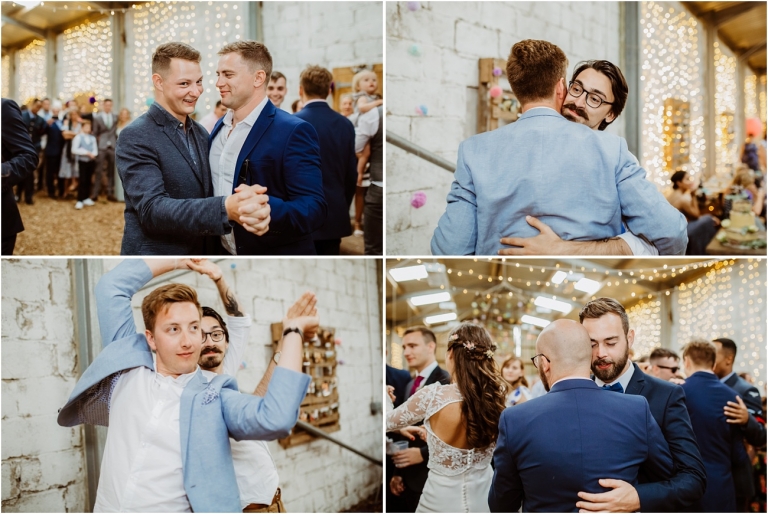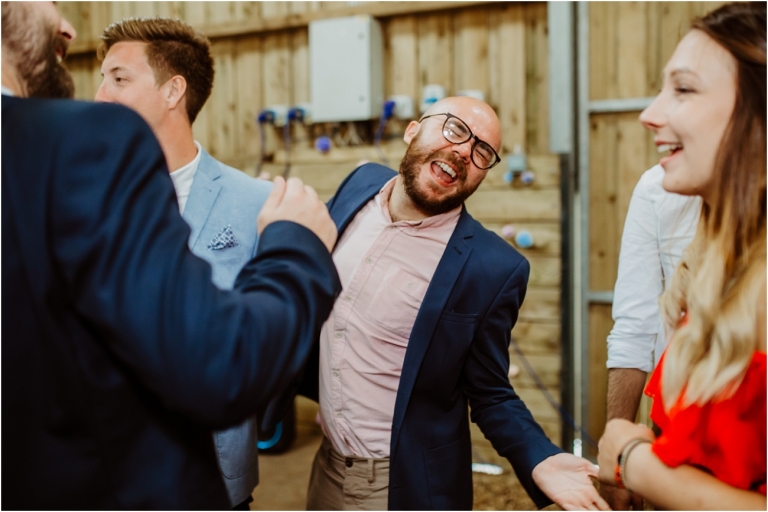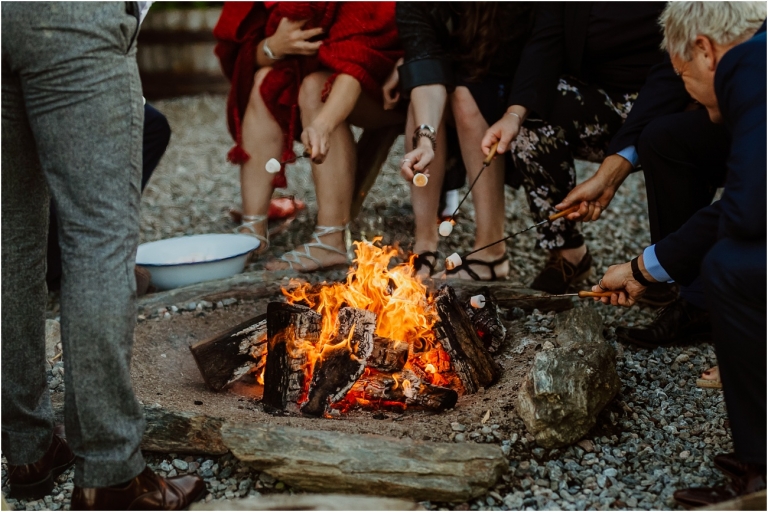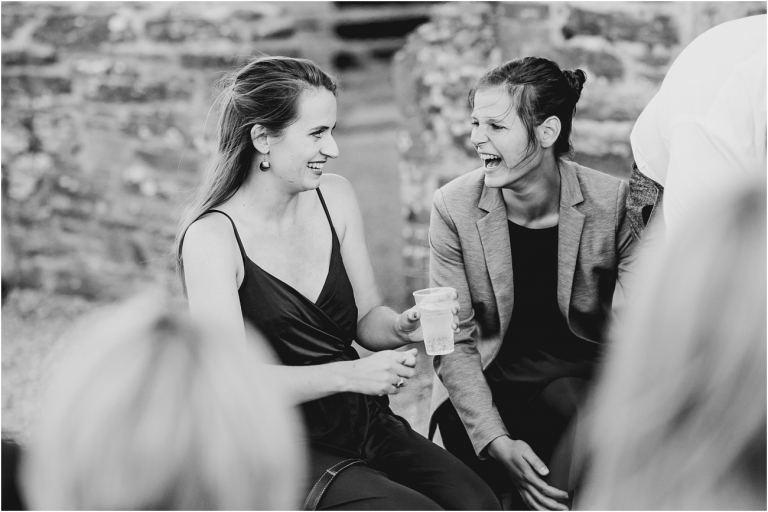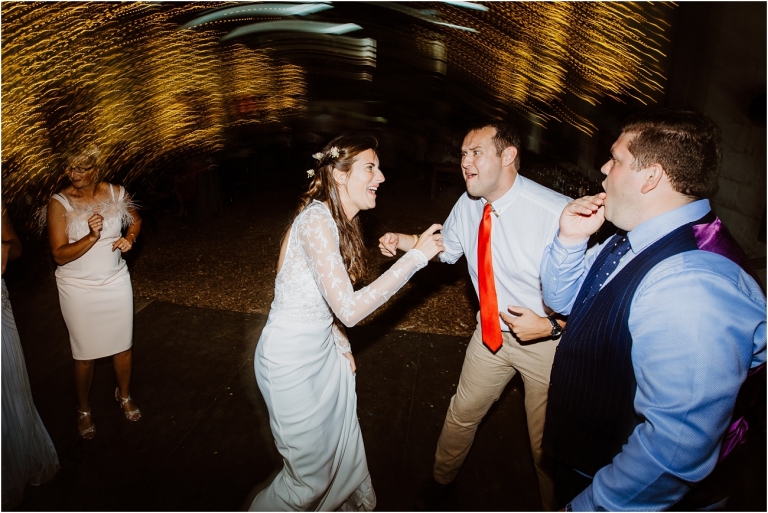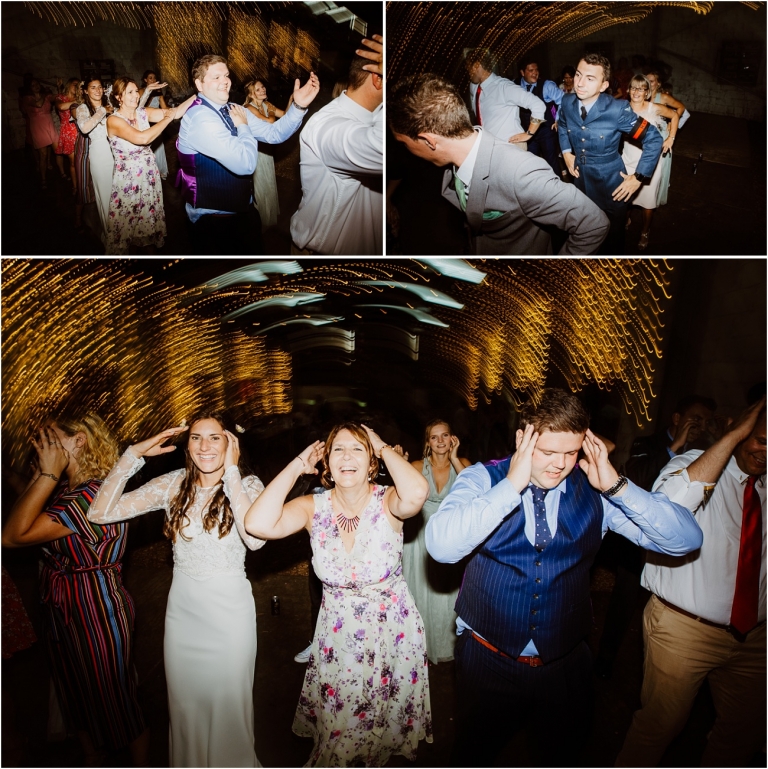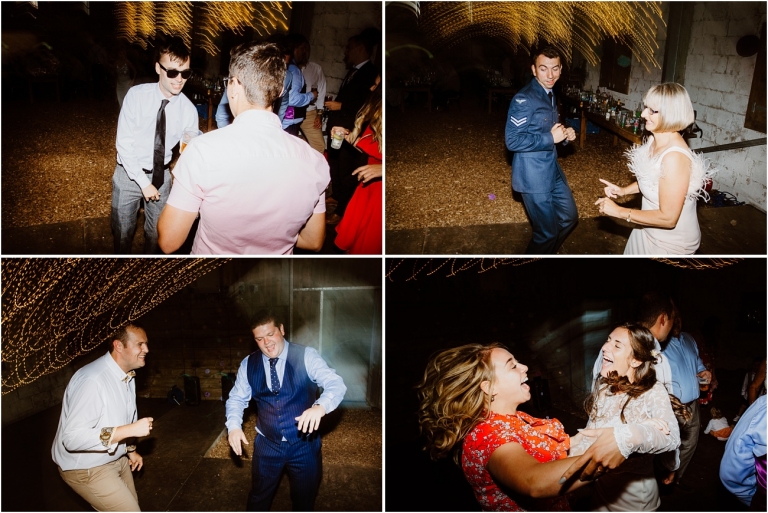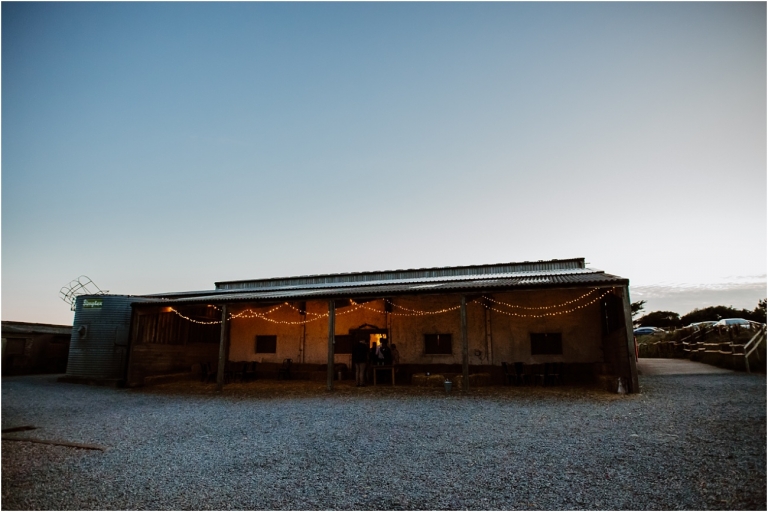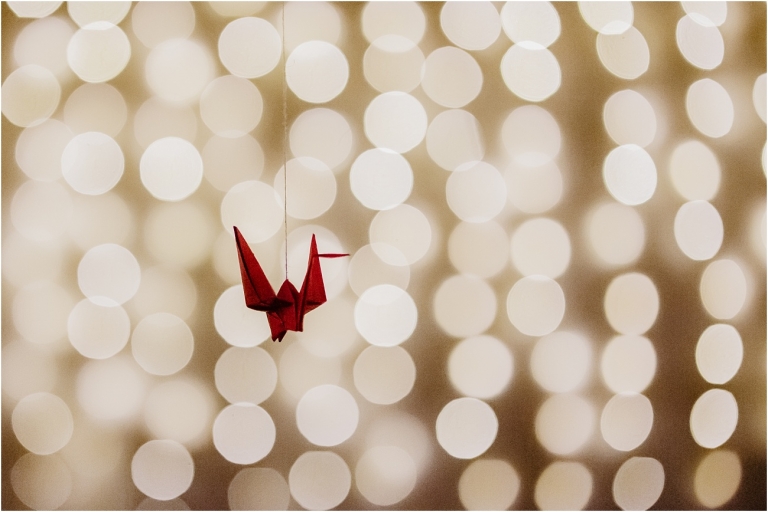 Thank you Heather and Shaun for having me as your photographer for your amazing wedding, I absolutely loved it!
If you are looking for a wedding photographer in Devon or Cornwall, then please check out my portfolio or get in touch! As always, please feel free to share or leave a comment below.
Holly xx