I first met Caroline and Dale at Em and Joe's wedding, which I photographed in 2015. I remembered them as a lovely, fun couple (especially on the dance-floor) so I was absolutely thrilled when I was given the opportunity to photograph their wedding.
It proved to be very true to them; great fun, with their friends and family central to the day. It began at their home with Caroline's immediate family, bridesmaids and close friends, before driving to All Saints Church, Torquay, for a beautiful church service. Then we all moved to Bickley Mill in Devon for the reception. Anyone who has read my blog before may know that I love Bickley Mill, and its neutral interior really allows couples to make it their own. Caroline and Dale decorated it with amazing autumnal flowers and decorations that meant something to them, so it was not only beautiful but it was personal to them, too.
As a documentary photographer, I aim to capture emotions as well as people. It makes my job all the more enjoyable when I attend weddings where everyone is so natural and close with one another. Caroline and Dale said that they are not showy people but I think that this makes for the best photography. Their love for one another, their family and their friends was evident in so many natural moments (and I could not possibly fit them all in this post) that I would not have had them be more "showy" for the world!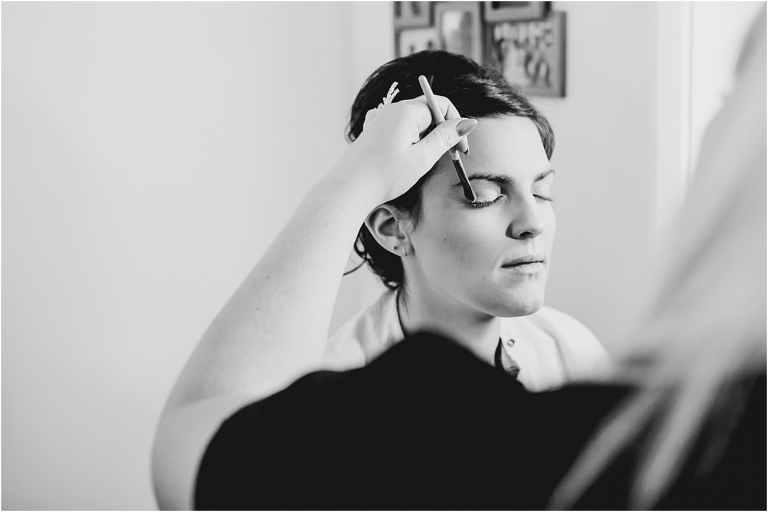 Caroline's make-up was by Polished, a recommendation from her cousin. The effect was stunning but natural; people commented on the day that she looked like the best version of herself; I'd have to agree!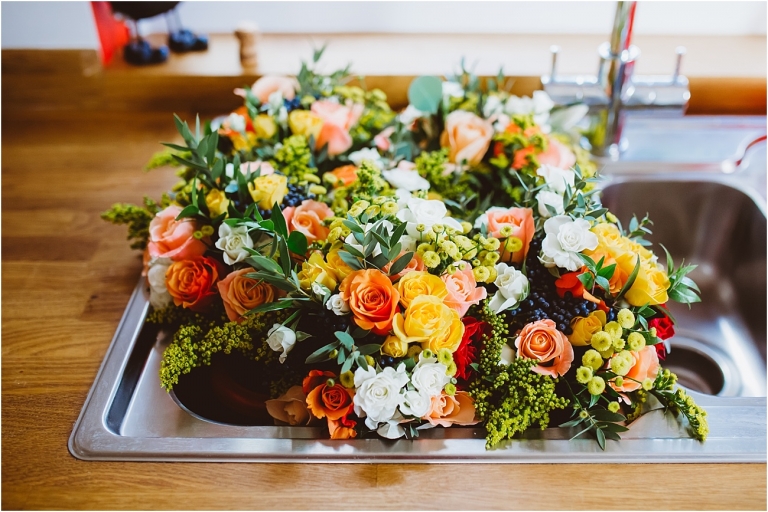 Vita from Flower La Vita was the first person to make Caroline cry when she arrived with the flowers!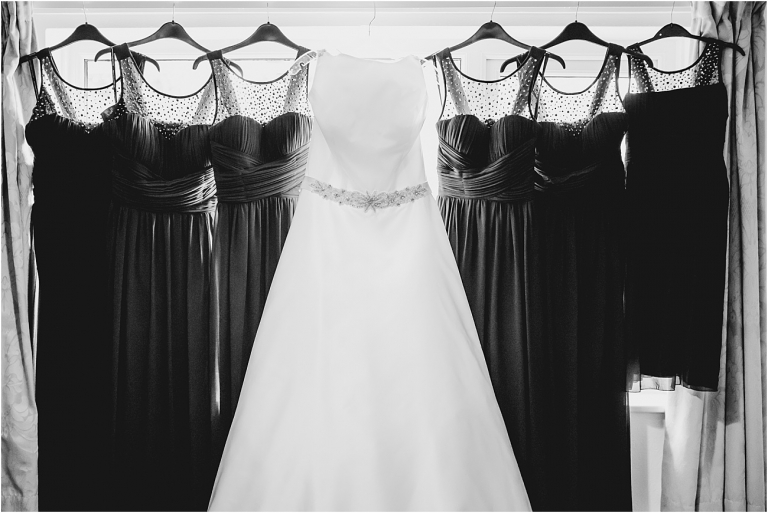 Caroline's wedding dress was from The Bridal Box in Torquay. She tried one dress (hated it) tried a second and loved it! Her mum burst into tears when she saw her, so she knew that this had to be the one. The Bridesmaids' dresses were from Janes in Torquay.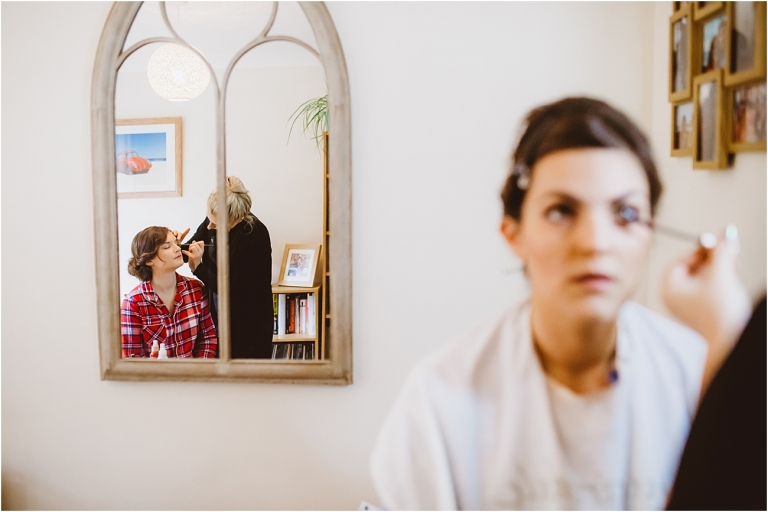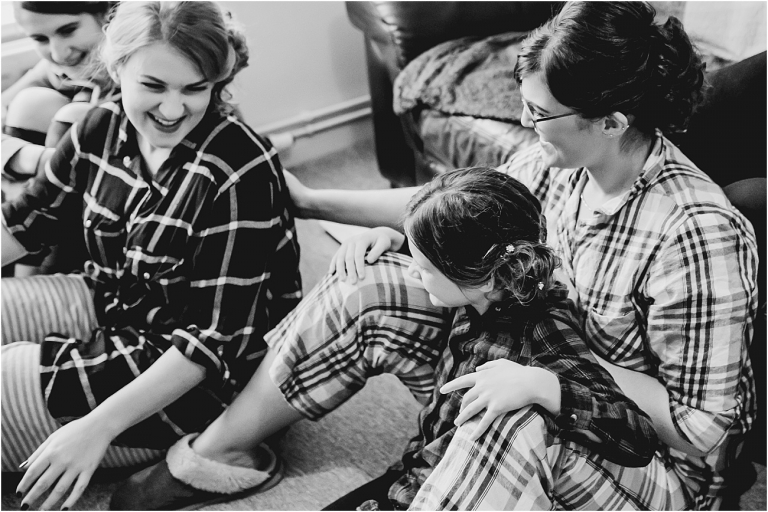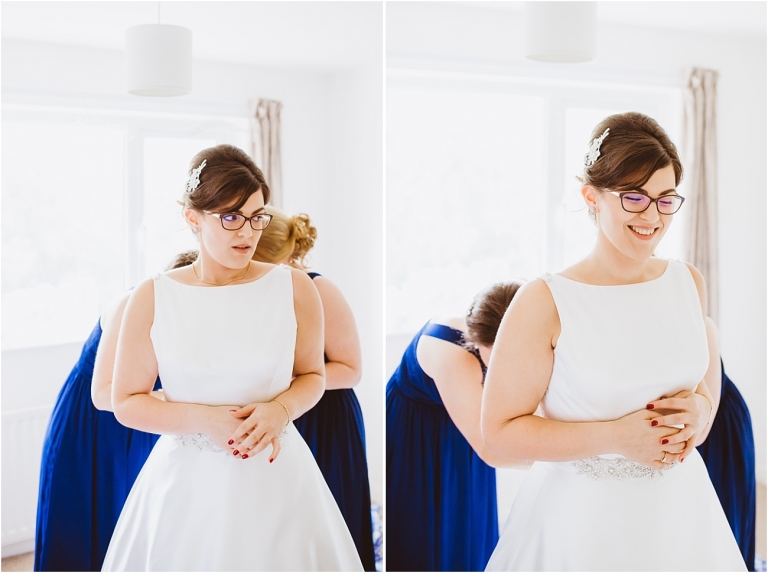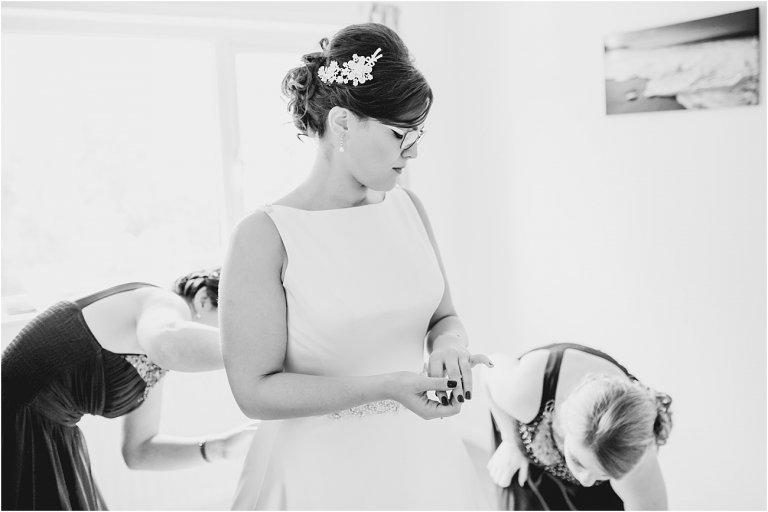 Vicki from Vanity Fayre has been Caroline's hairdresser since she was six. Even before their engagement, she started asking Caroline about what hair she would like on her wedding day!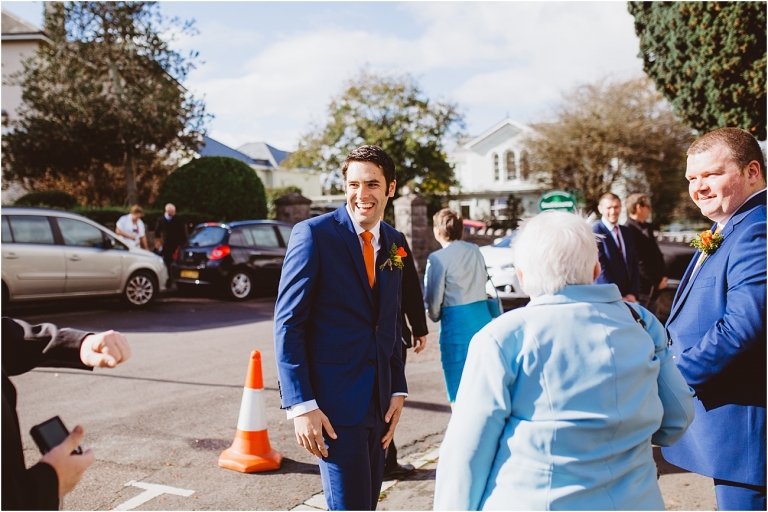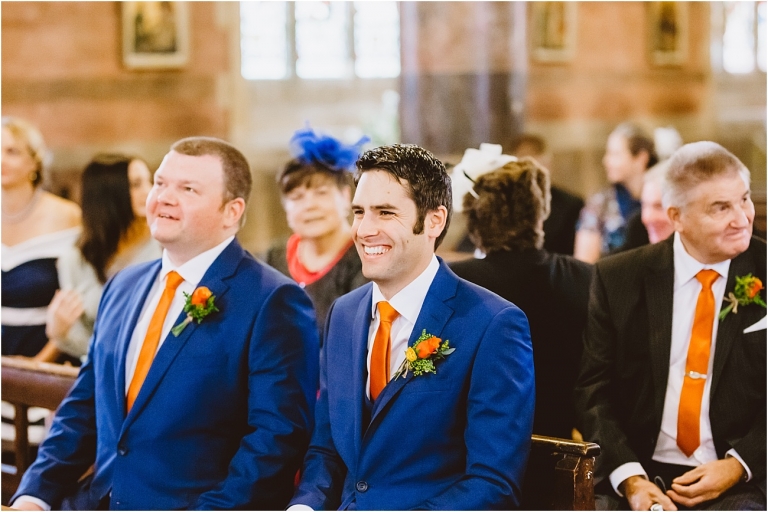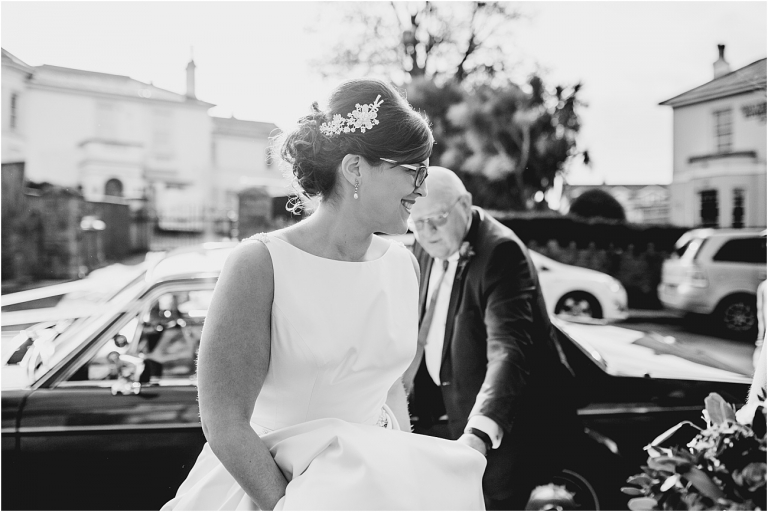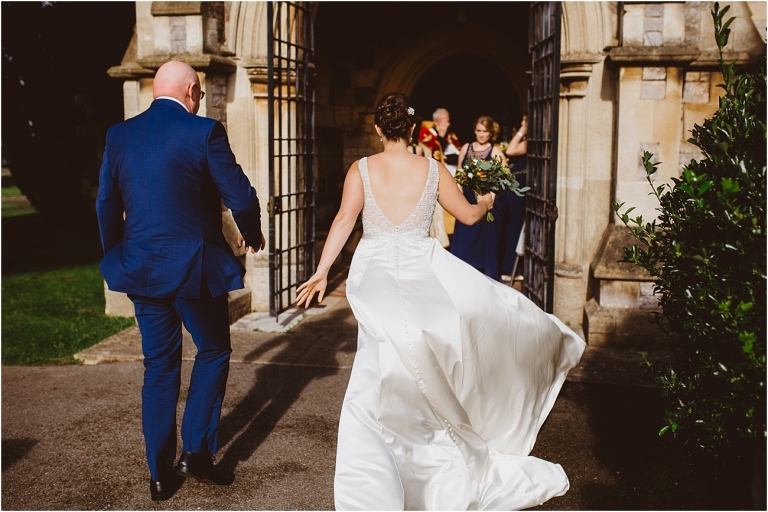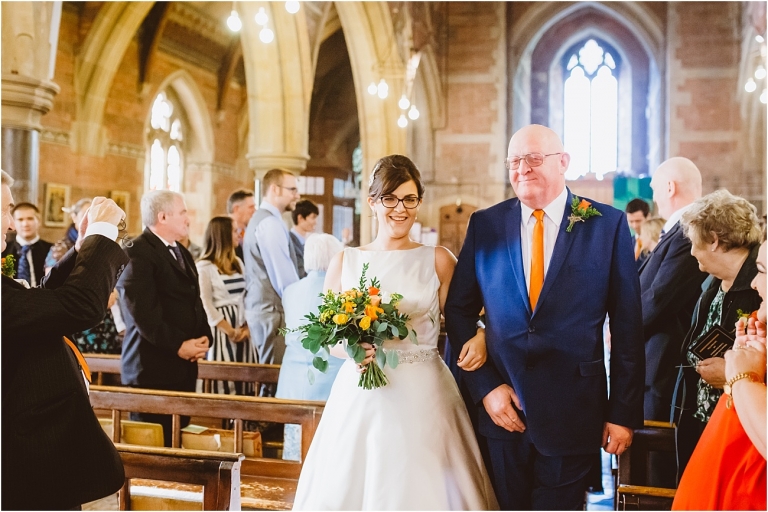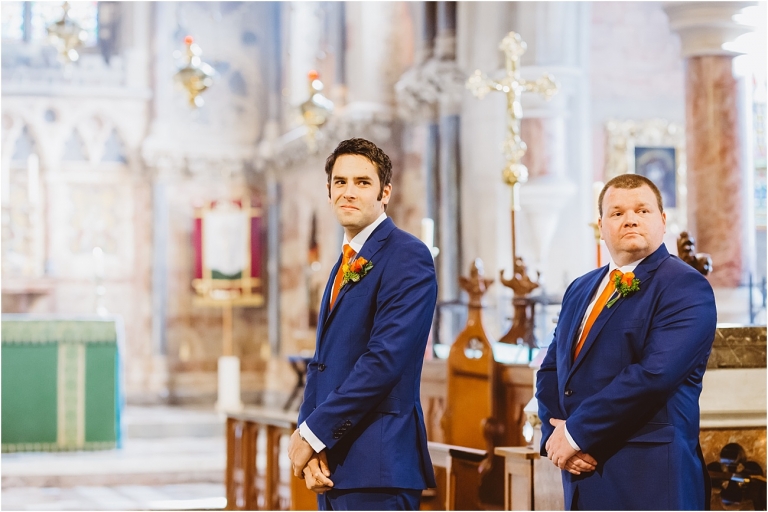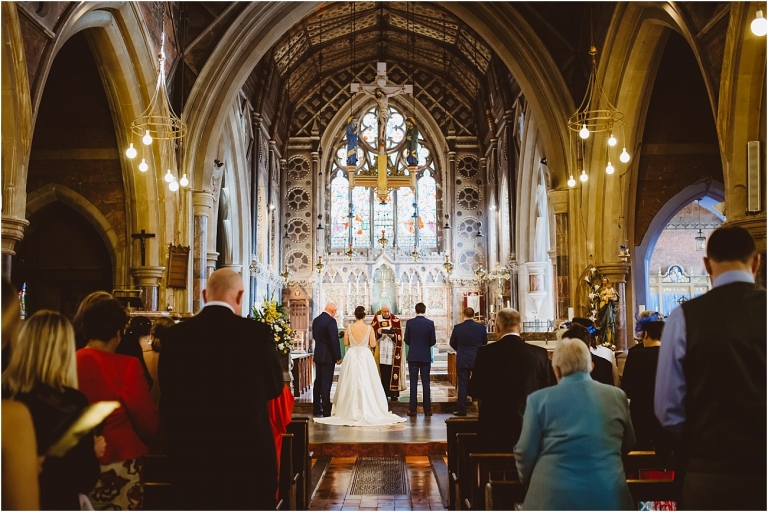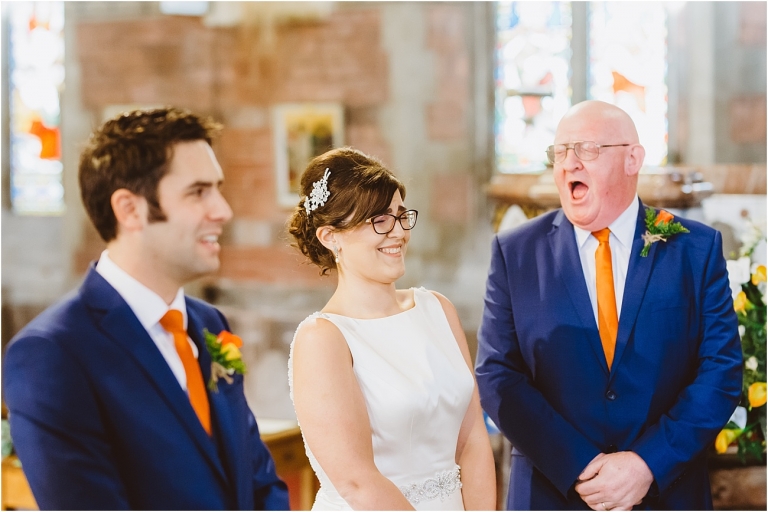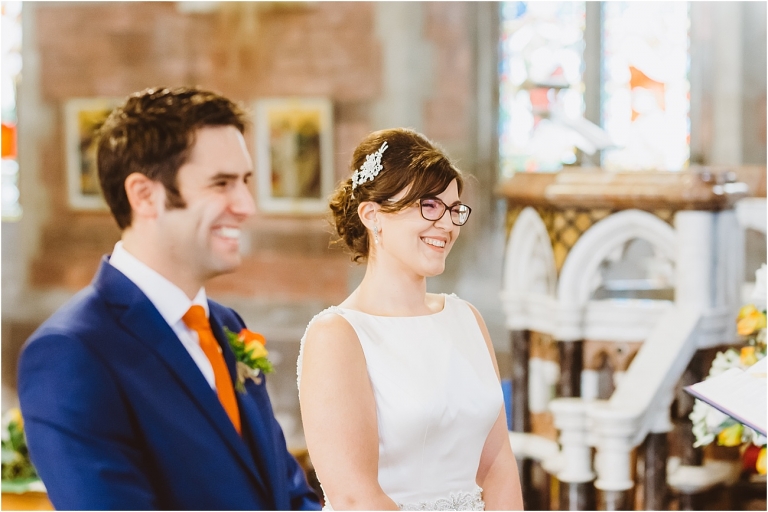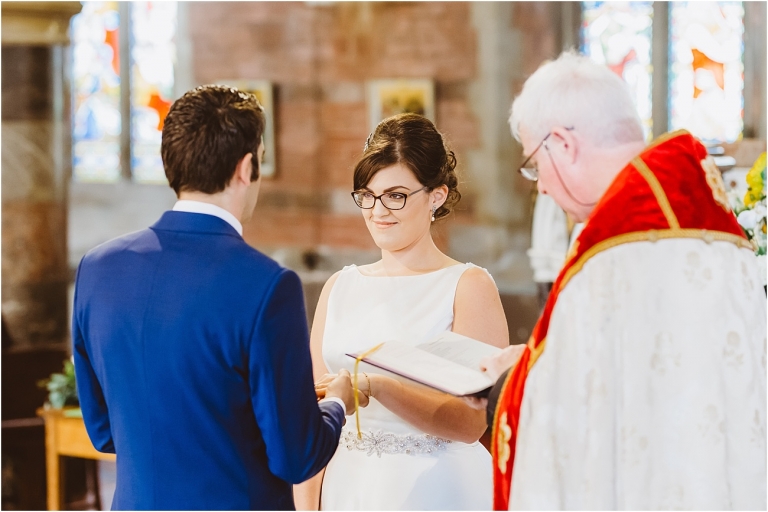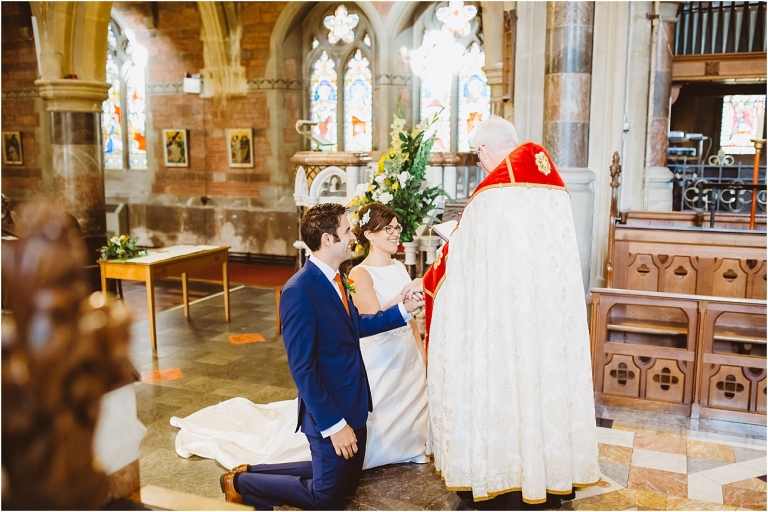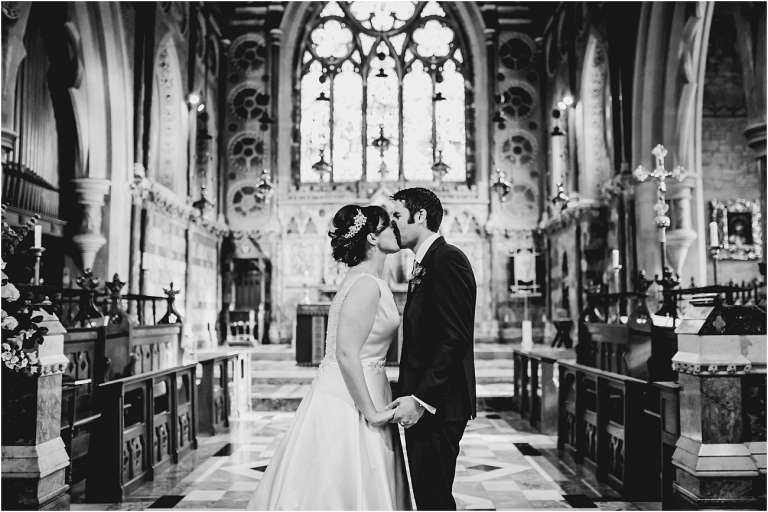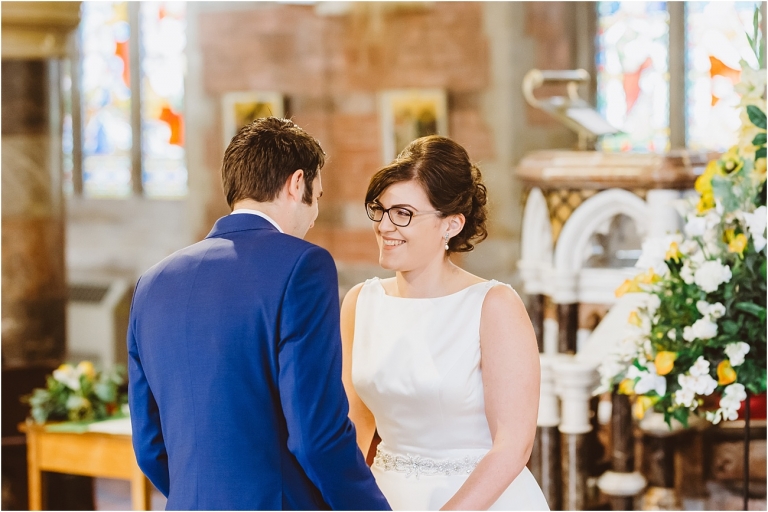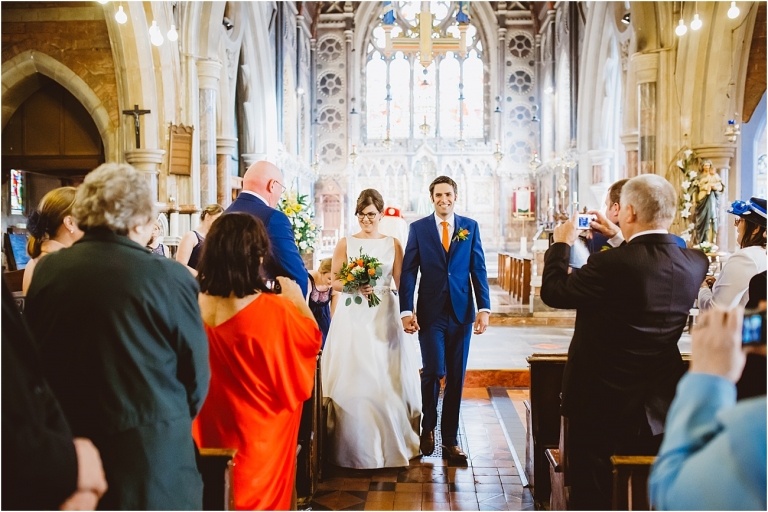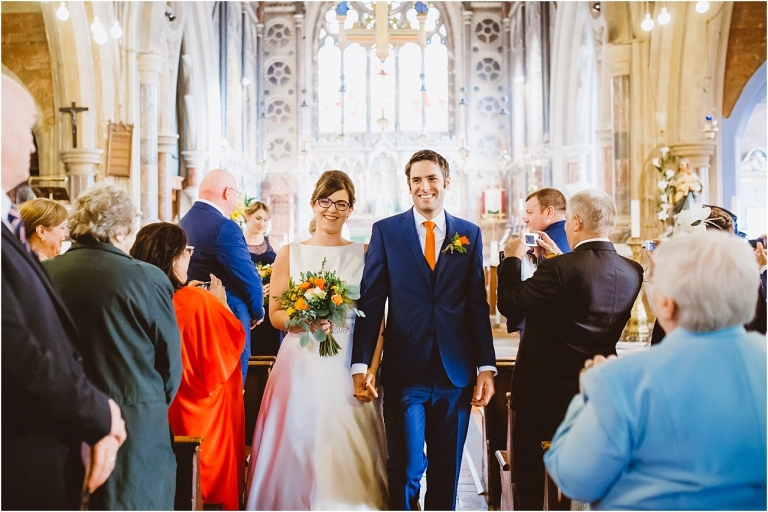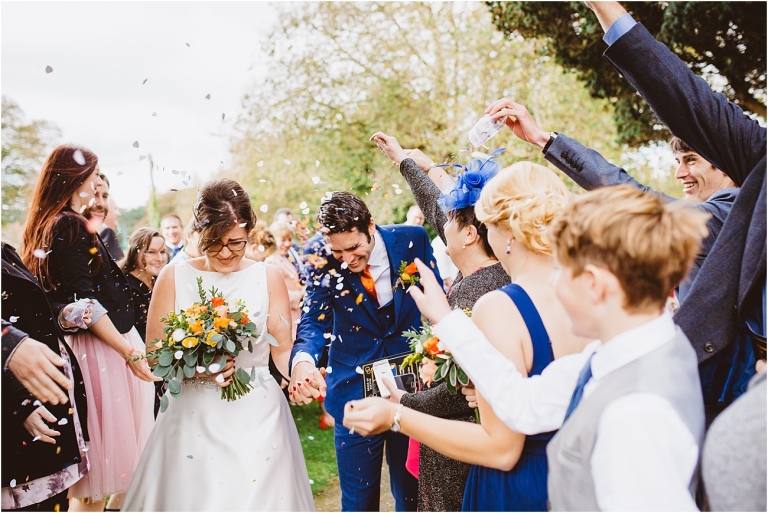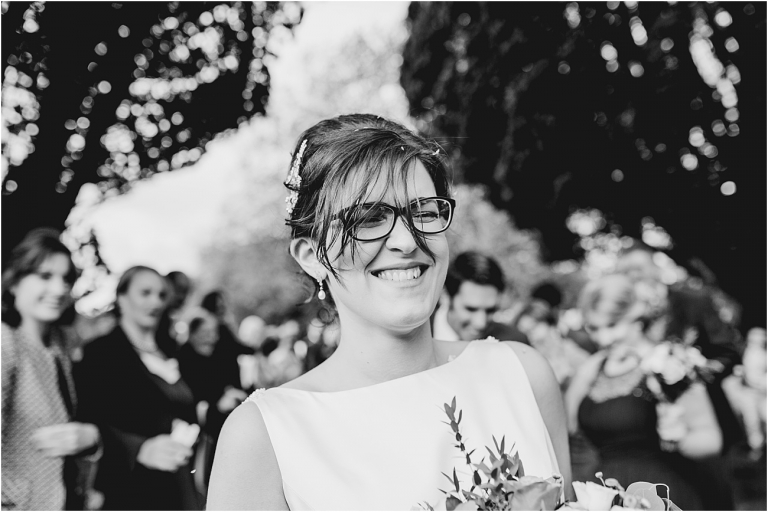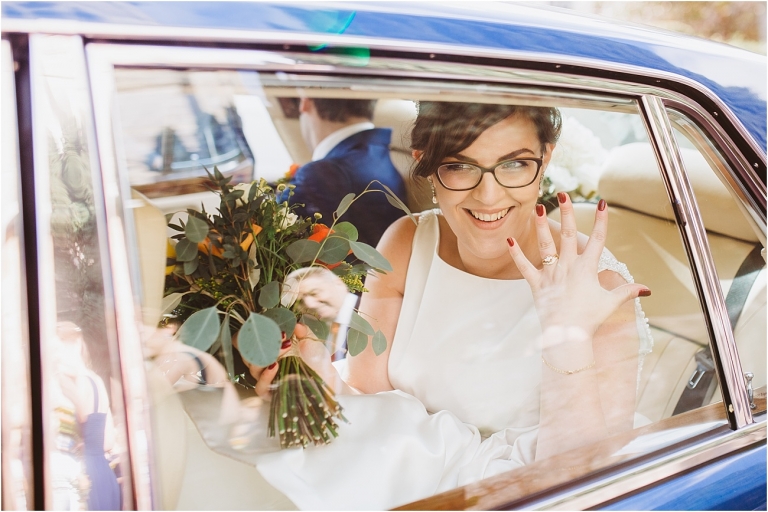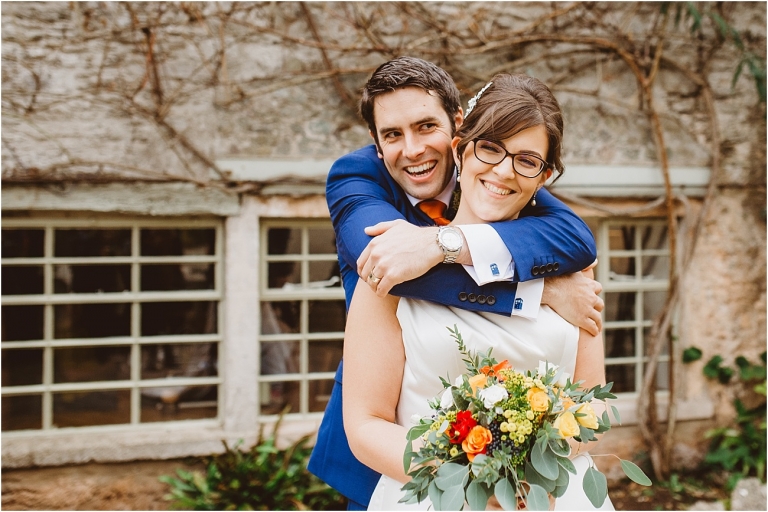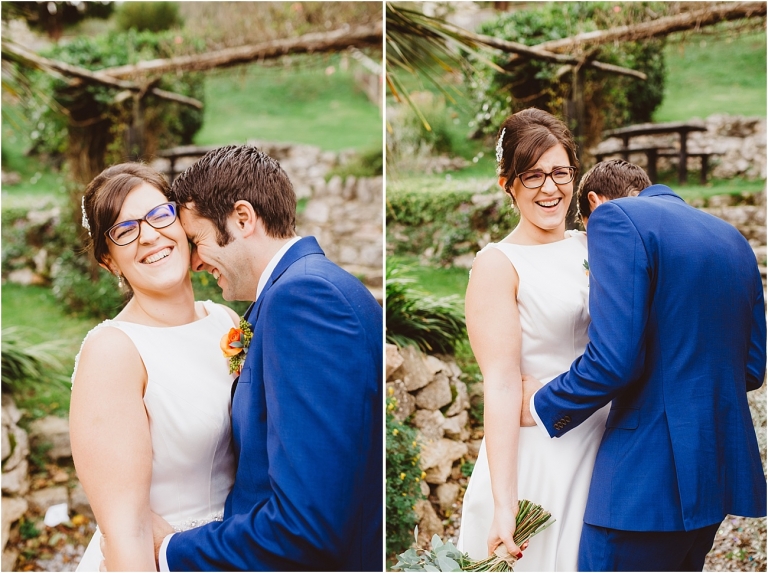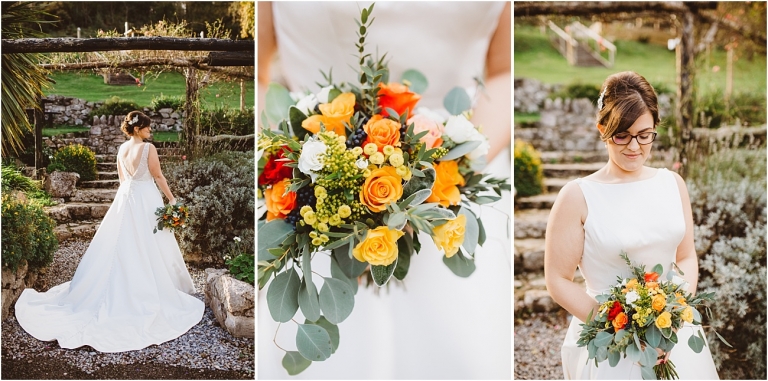 Flower La Vita provided Caroline's stunning bouquet, as well as the centrepieces and buttonholes. The inspiration came from Dale's autumn proposal to Caroline in Cockington, which must have looked beautiful! Caroline's favourite colour is orange as well, so the result was a gorgeously warm autumnal arrangement. Caroline told me that Vita of Flower la Vita was exceptionally accommodating in creating her perfect bouquet.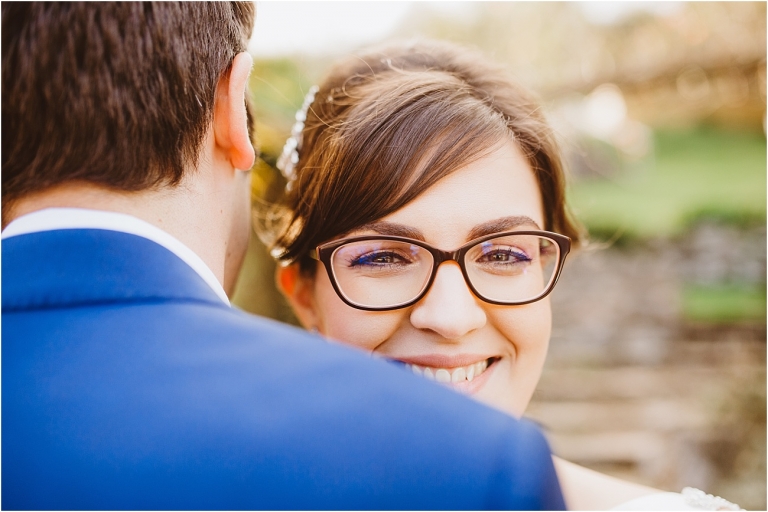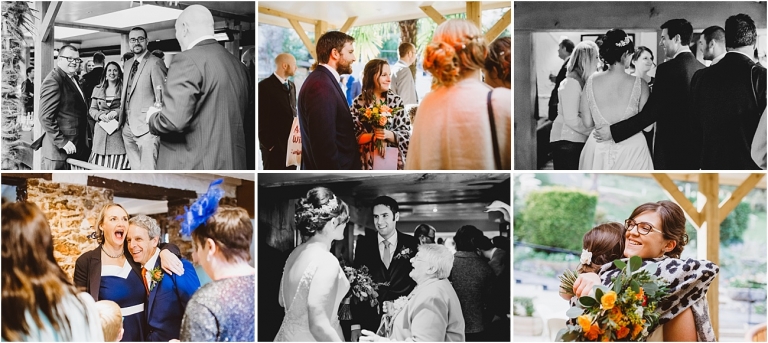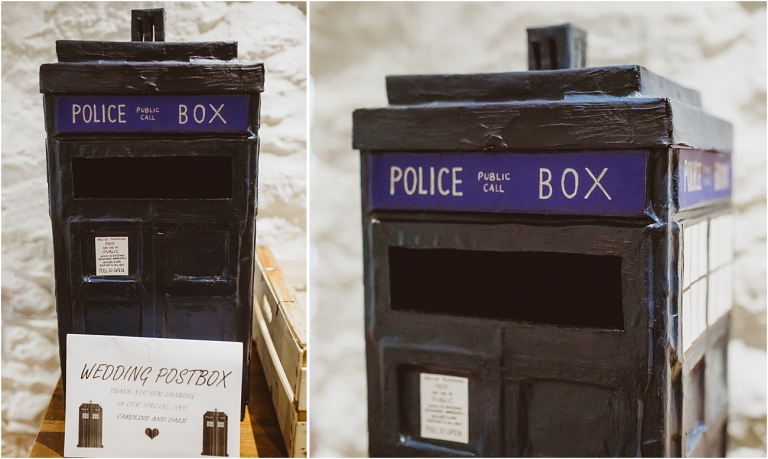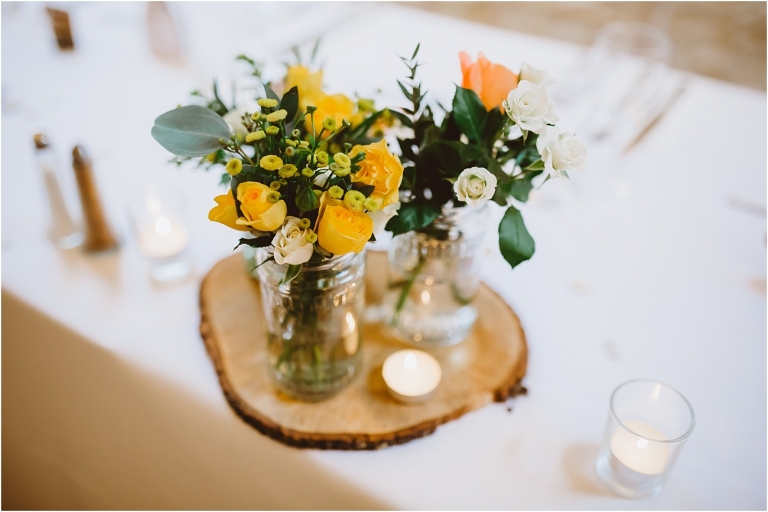 The rustic place holders and table numbers were made by Dale from an old Christmas tree.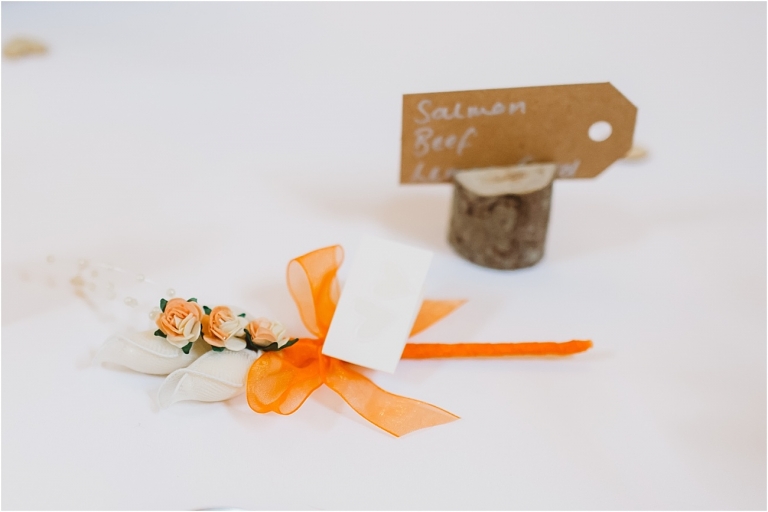 The wedding favours, traditional sugared almonds from Gibraltar, were courtesy of Favours for You.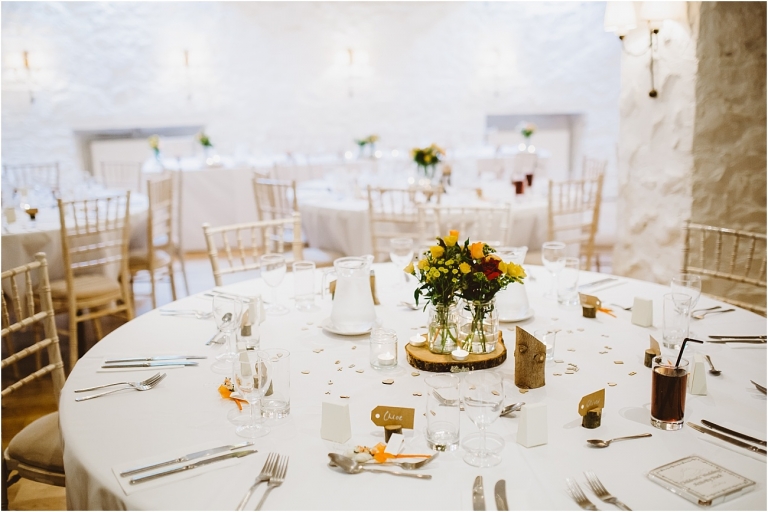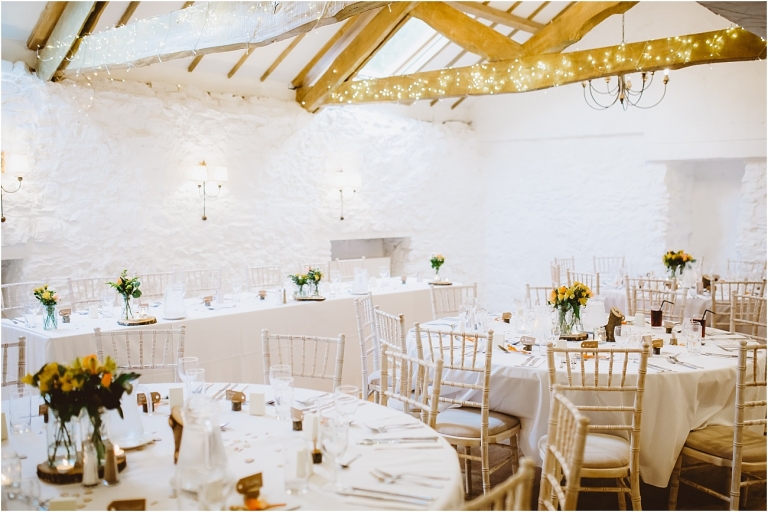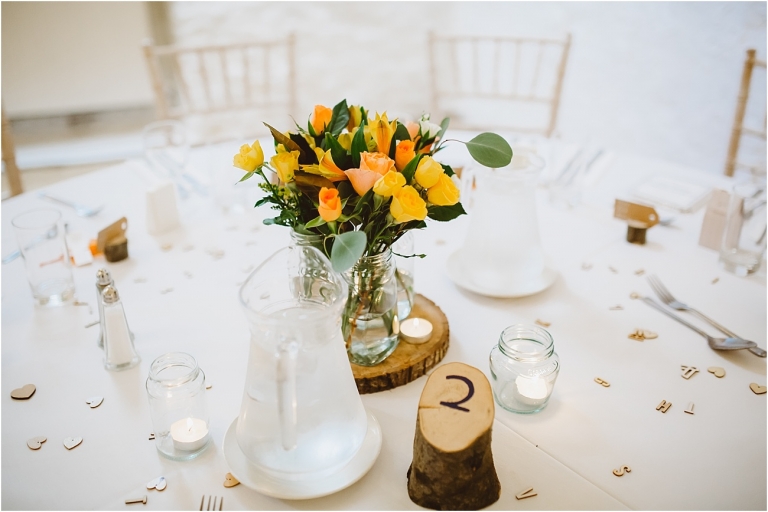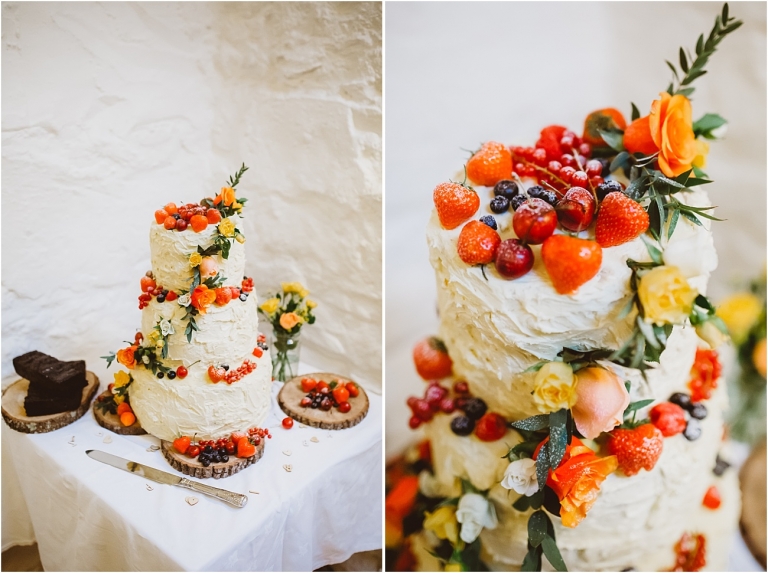 Dale's mum made their wonderful cake. The warm colours of the fruits went perfectly with the autumnal colour scheme.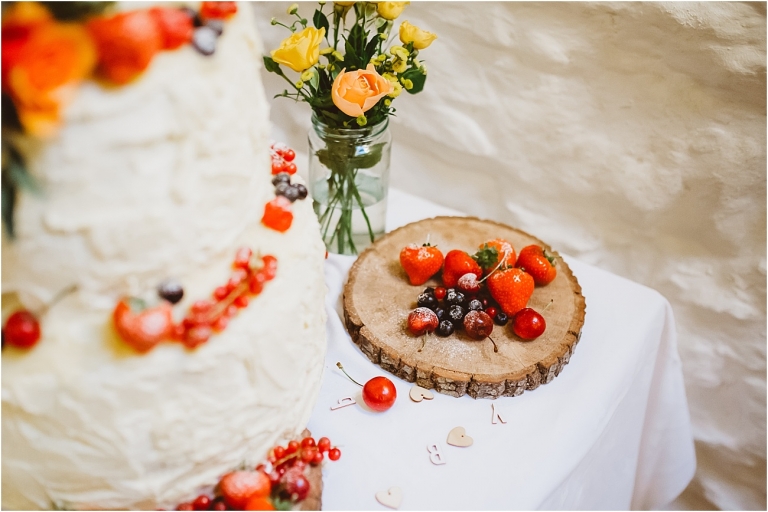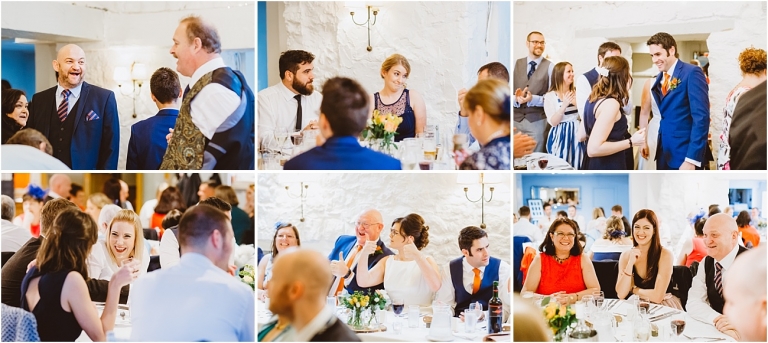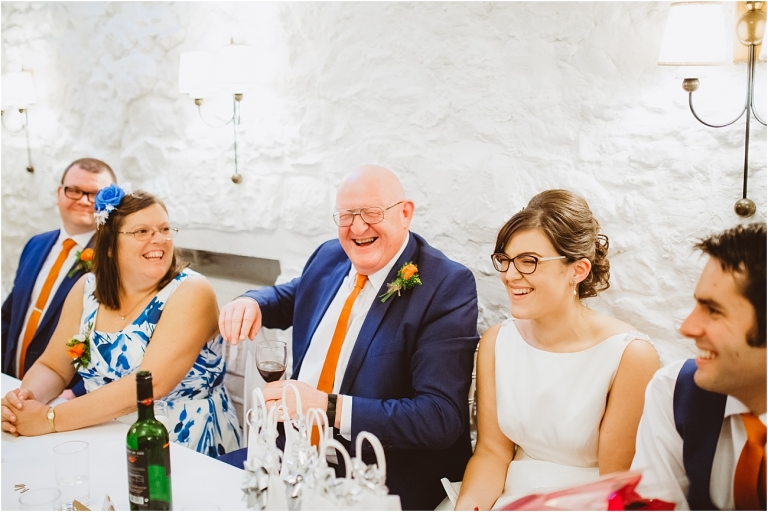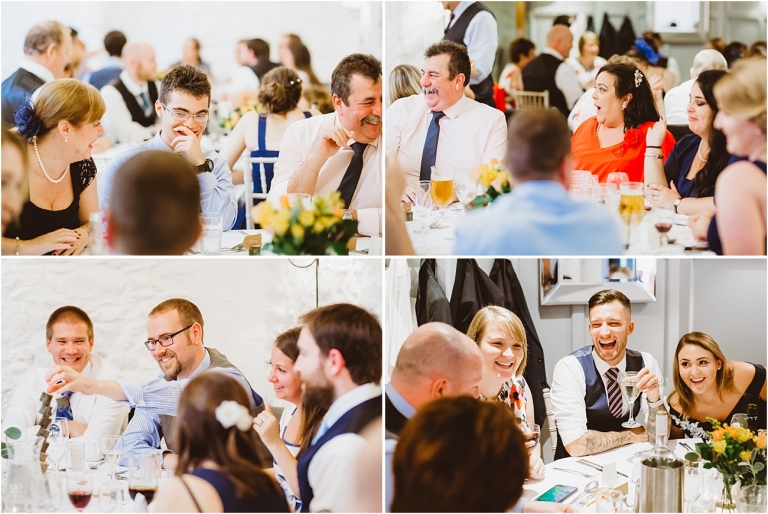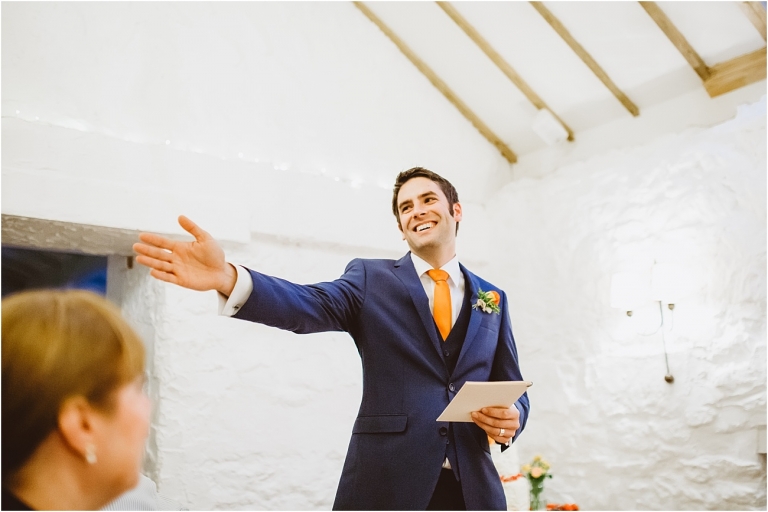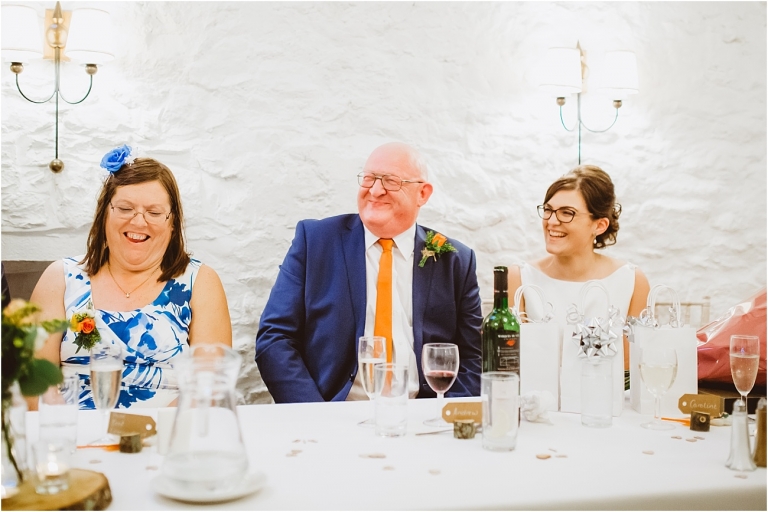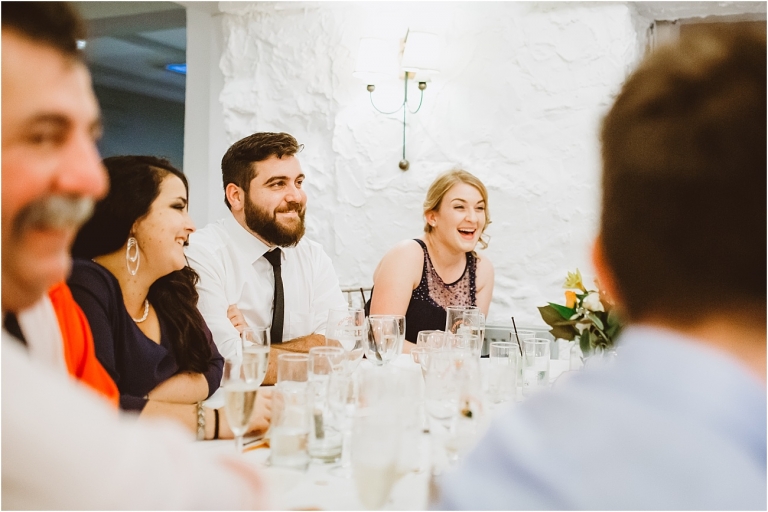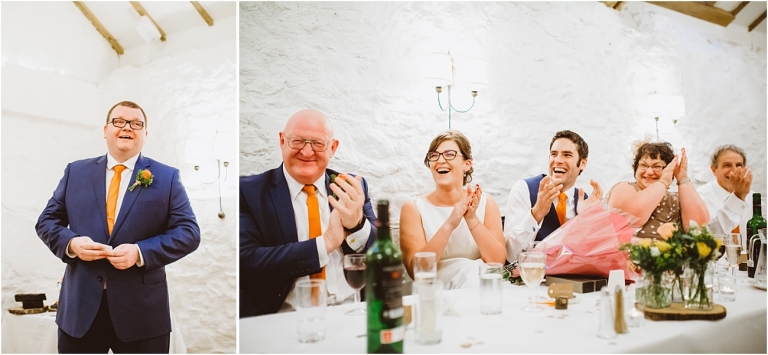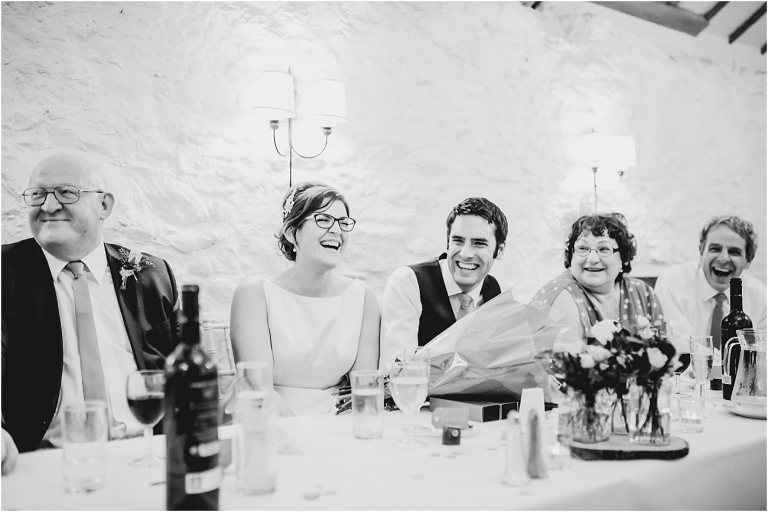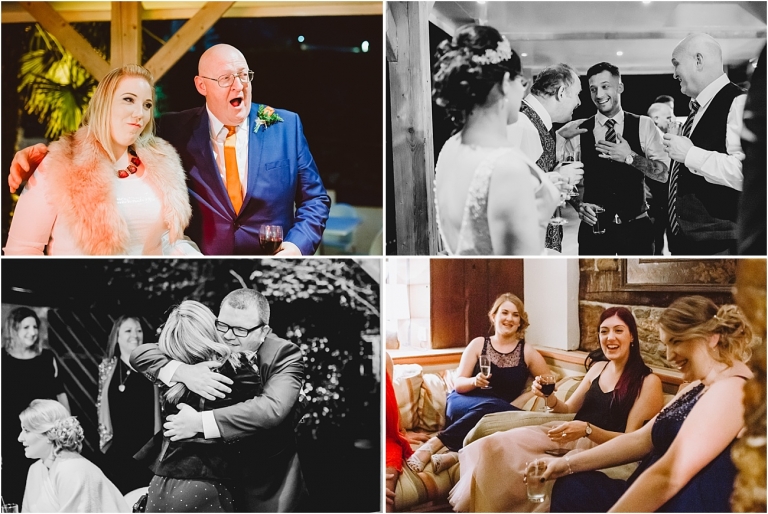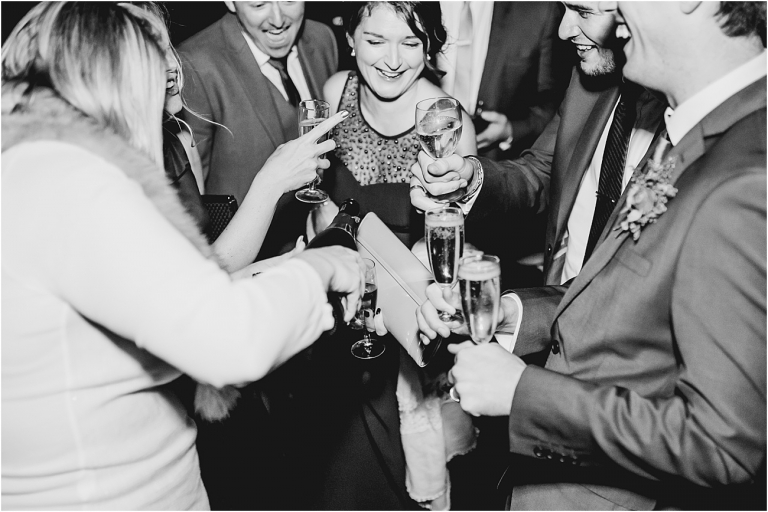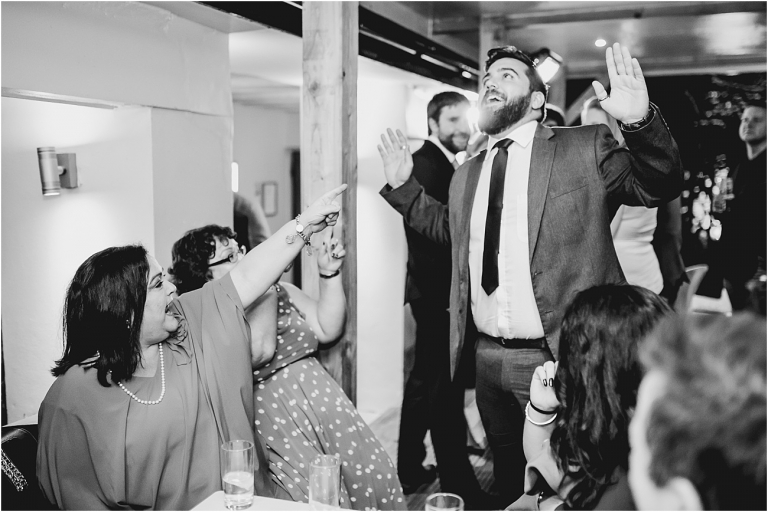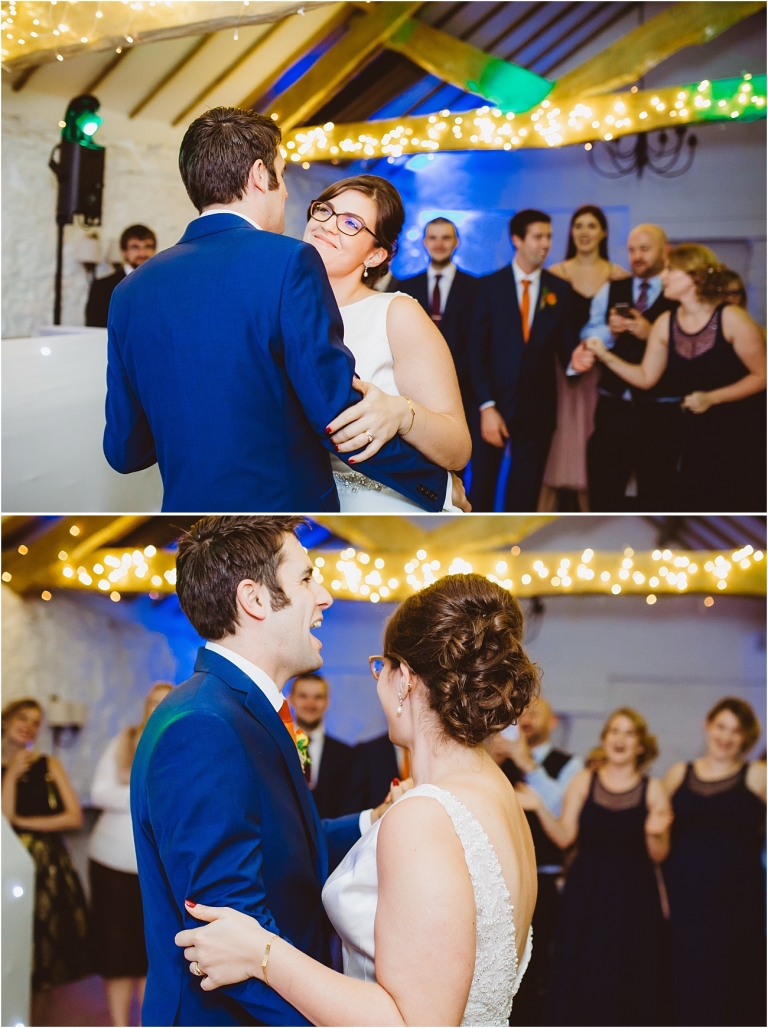 The DJ was from Bespoke Disco, who played "It Must be Love" by Madness for Caroline and Dale's first dance. And there was further "madness" on the dance-floor shortly afterwards!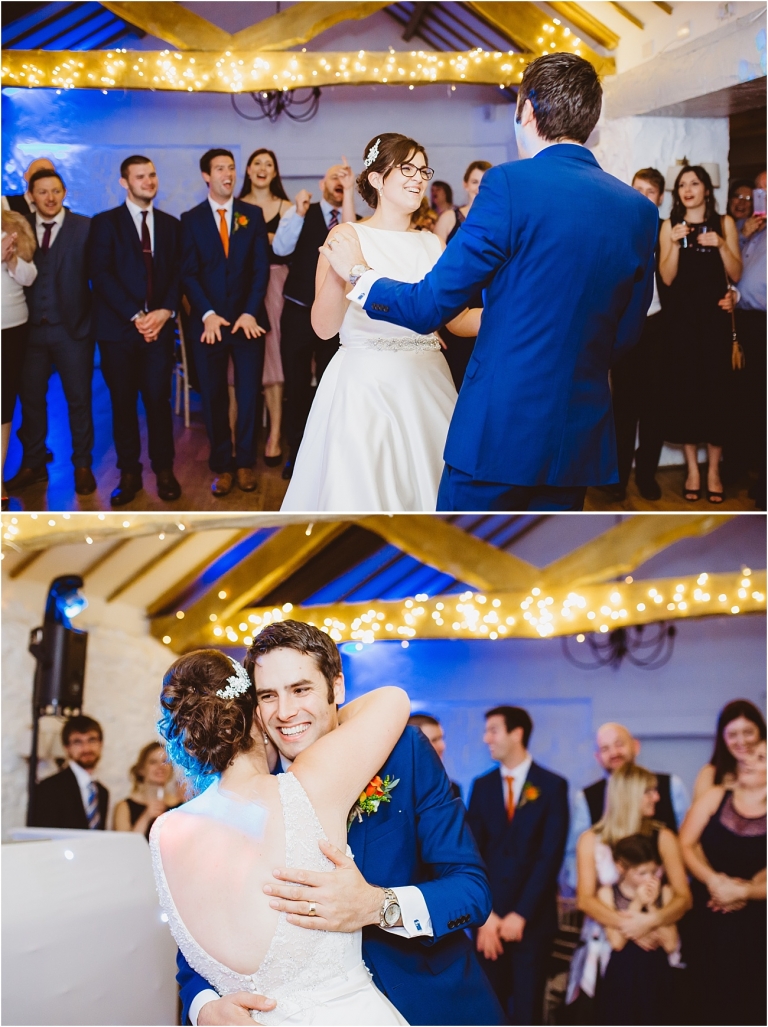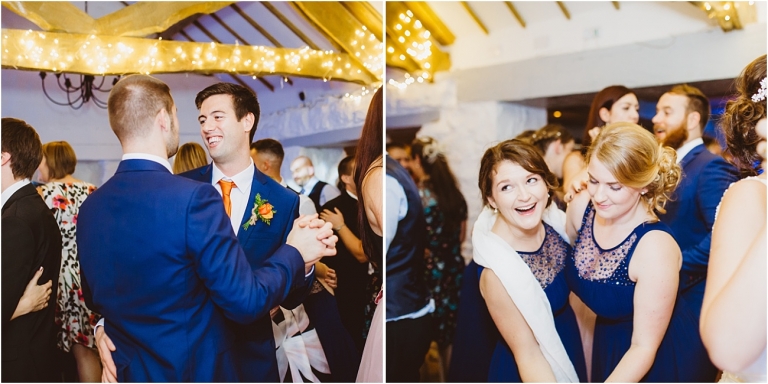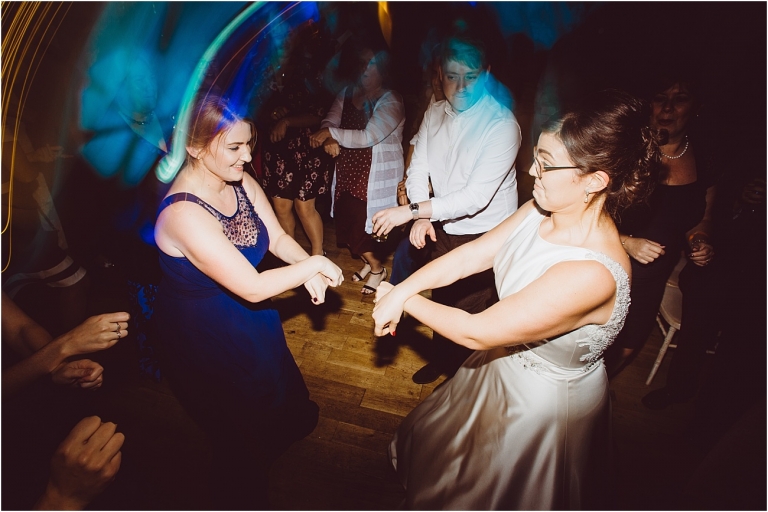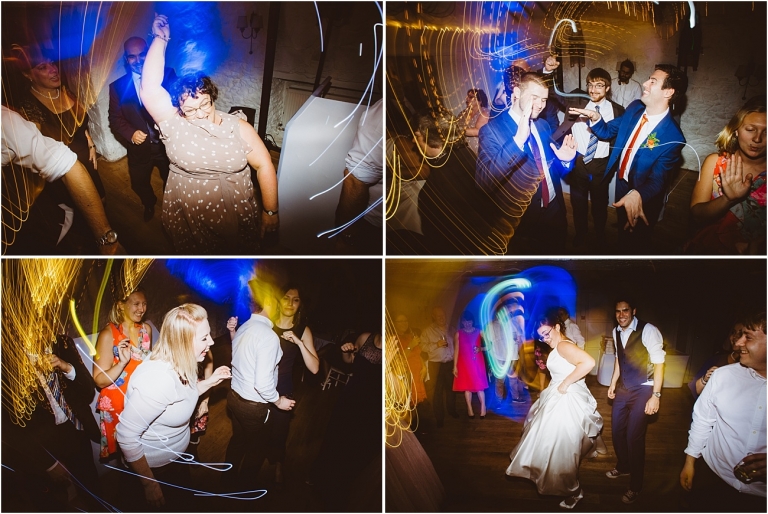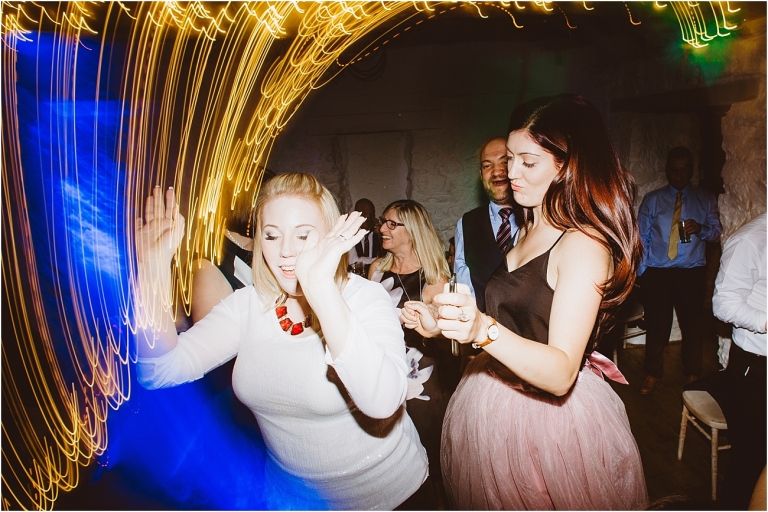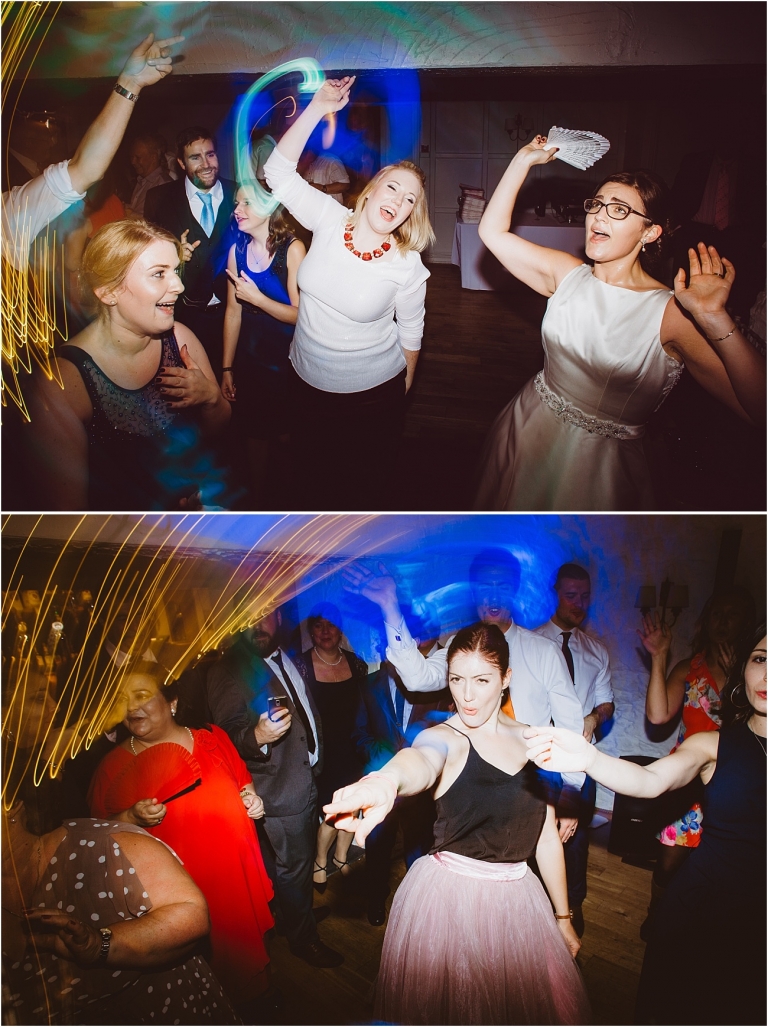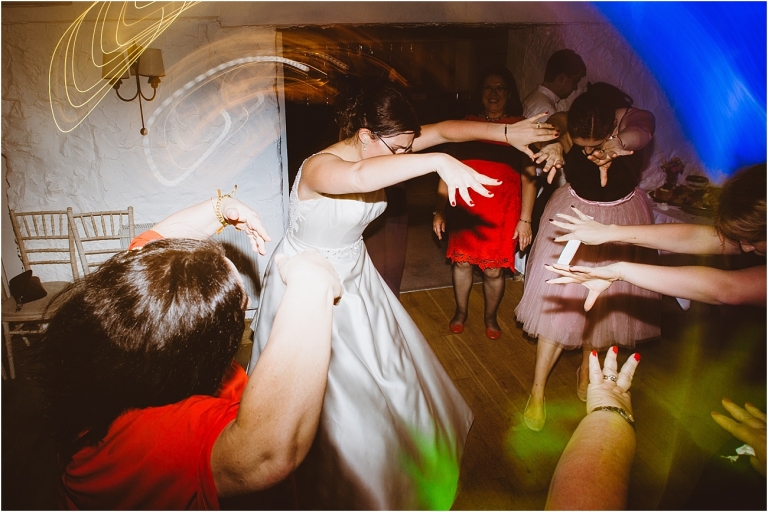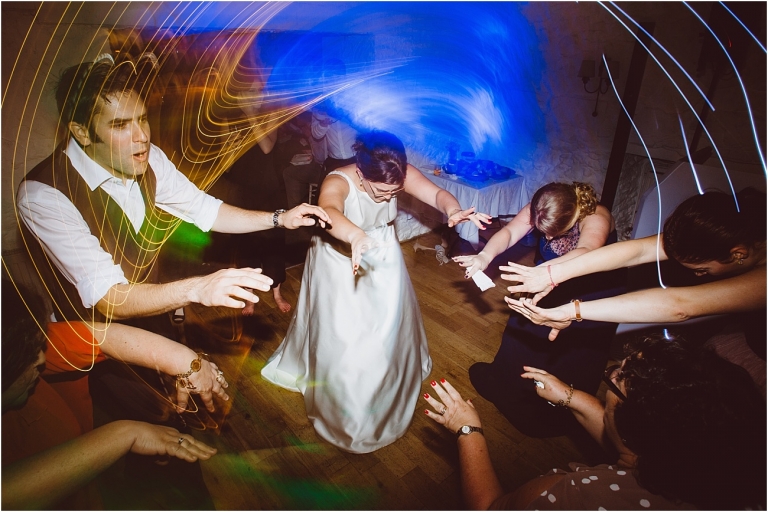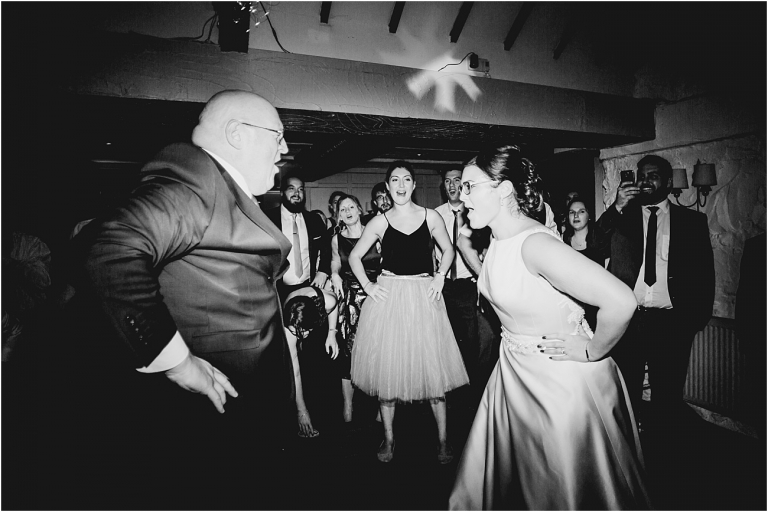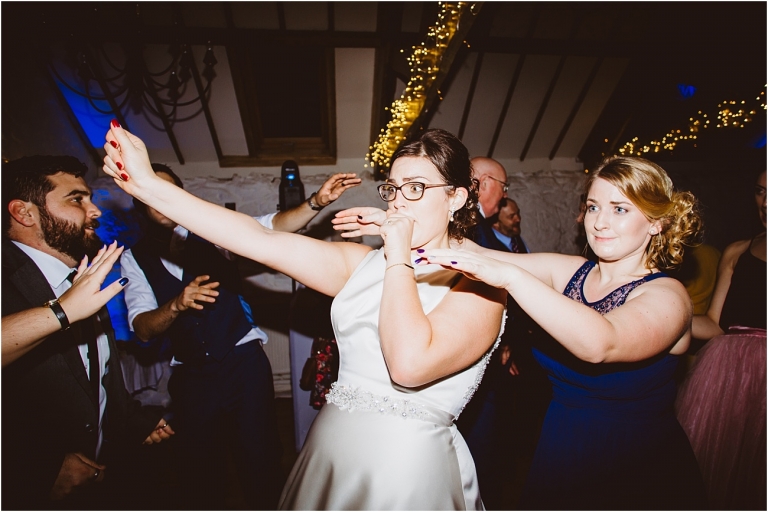 There was some really great dancing at this one! Thank you Caroline and Dale for allowing me to share in your fantastic wedding; it really was a pleasure!
Thank you for reading my blog! If you would like to leave a comment, please feel free to do so below. And if you are looking for a wedding photographer in Devon or Cornwall, please feel free to check out my packages or get in touch!