I was so excited to be photographing Emily and Ray's wedding; they told me that they were planning a rustic, fun and relaxed day and the venue, Westcott Barton in Devon, looked stunning. It turned out to be every bit as good as I hoped.
Firstly, the weather was fantastic and showed the superb gardens of Westcott Barton at their best. Secondly, Emily and Ray's idea for their wedding worked so well with the venue. It had a laid-back, rustic feel all of its own and looked amazing with Catkin Bloom's complementary flowers and friends and family's home-made decorations.The sign, bunting, table-runners and cake were all made by talented aunts and mums, and they looked fantastic. Blue Fizz Events helped plan, organise and coordinate the day, allowing Emily to relax and enjoy it! It was so laid back and enjoyable; they really did an amazing job.
All of this added up to a wedding that looked and felt absolutely incredible!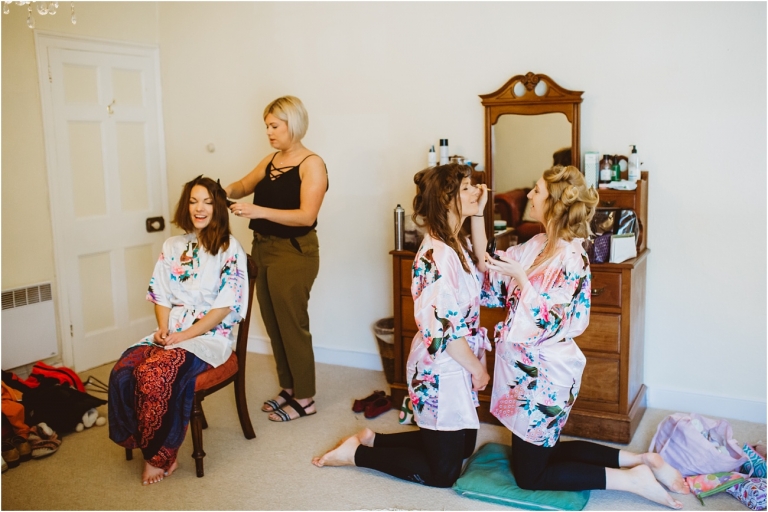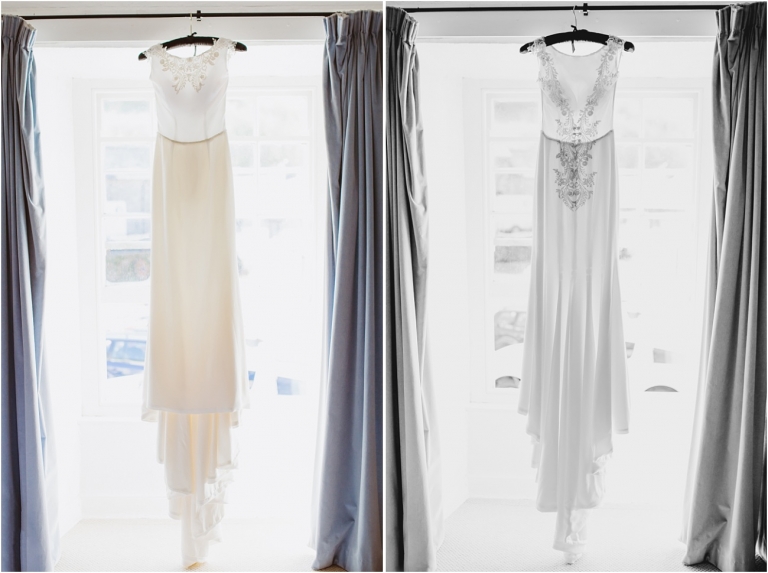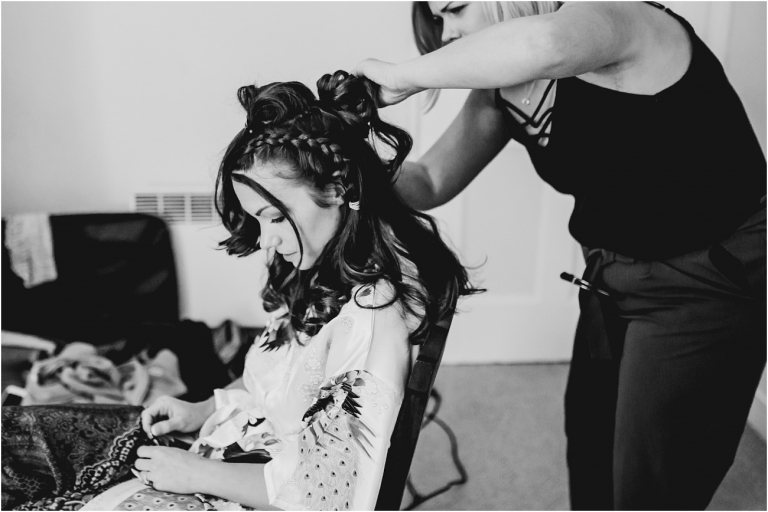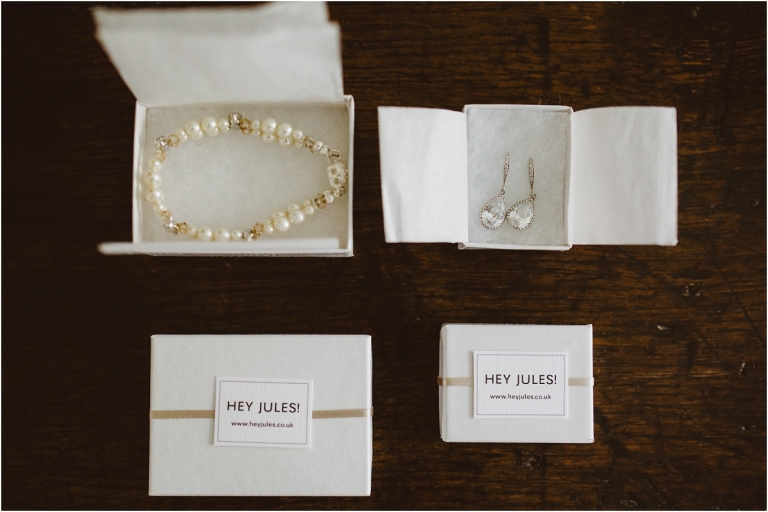 Emily's head-piece and jewellery was from Hey Jules! and her shoes were by Jenny Packham.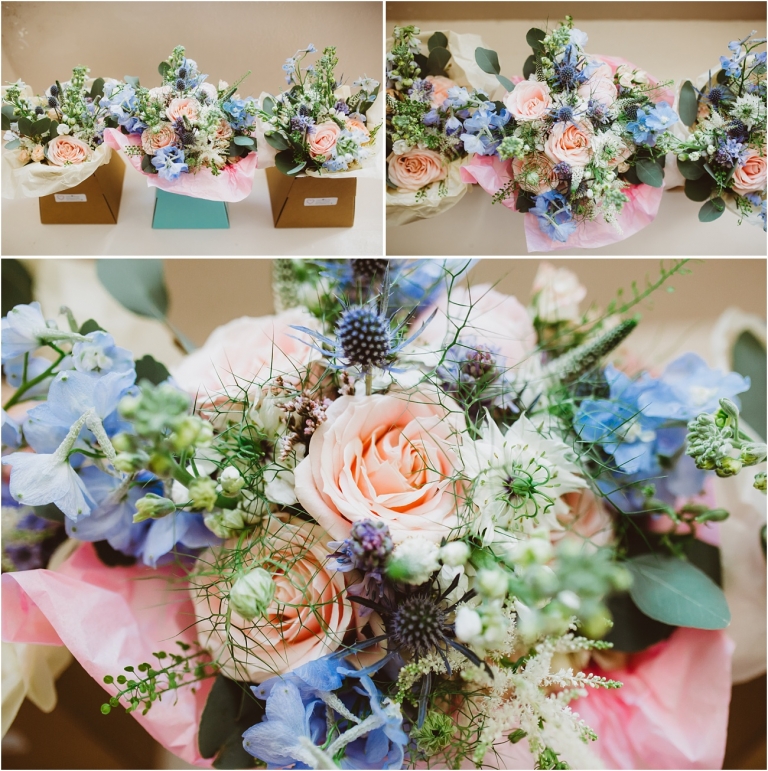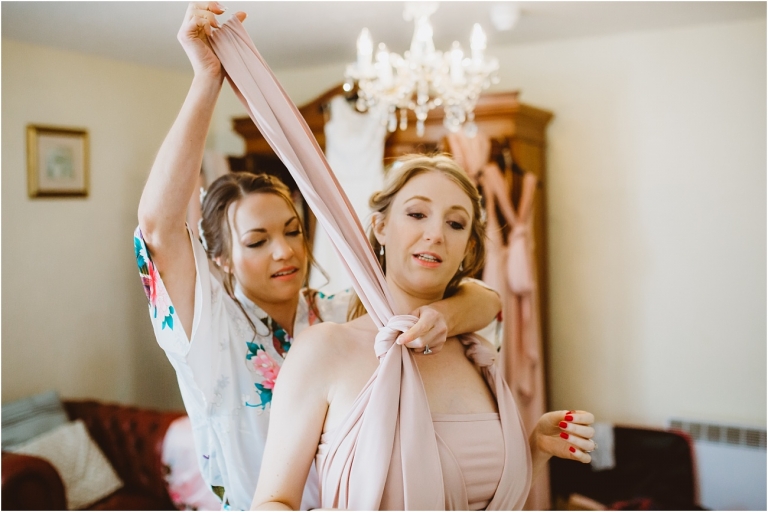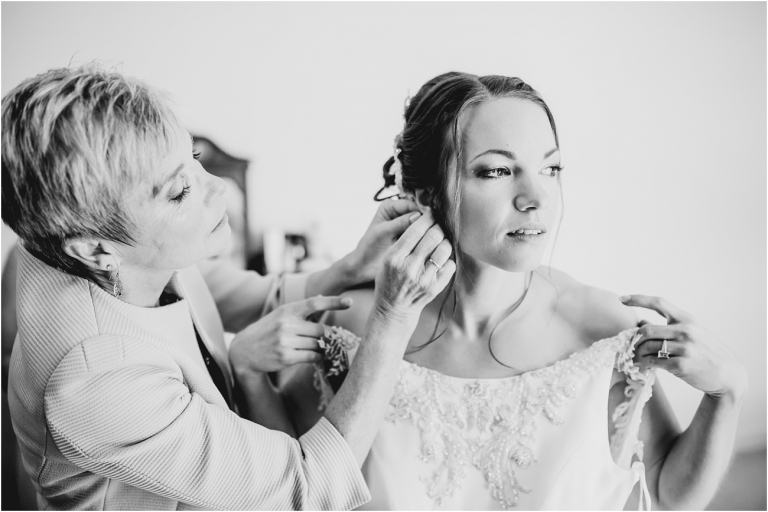 Emily's make-up was by Isabelle Grace Makeup Artistry.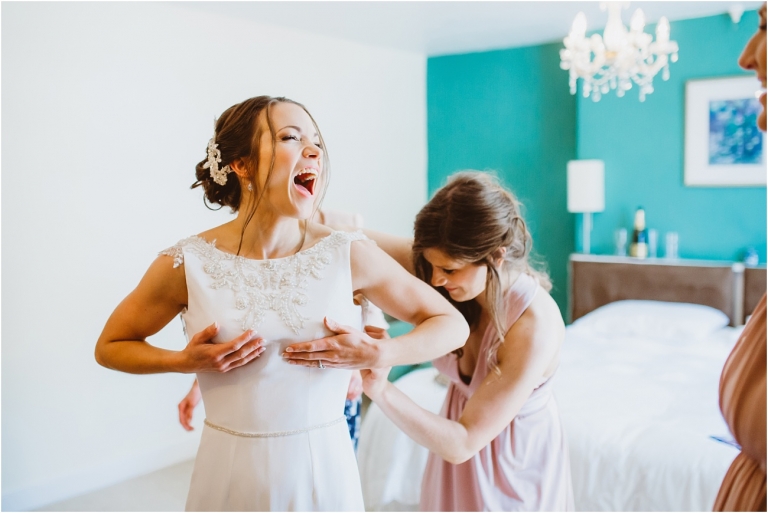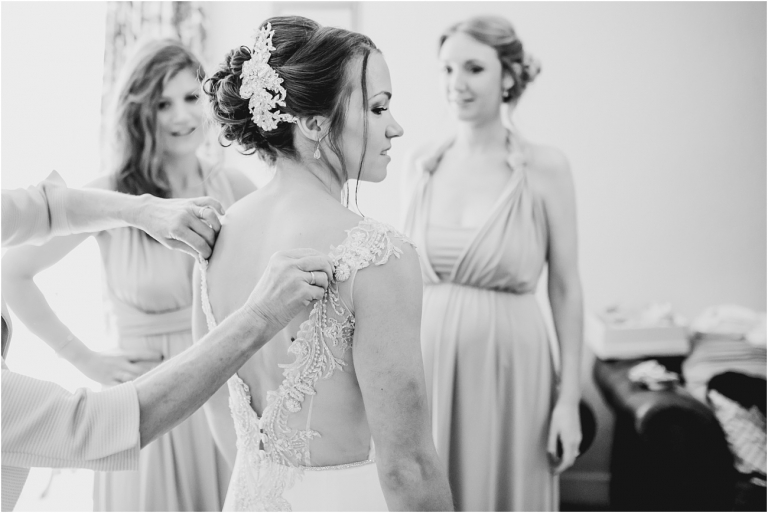 Emily's dress was from Champagne and Charlotte Bridal Boutique. Unlike many brides, Emily loved all of the dresses! However, she instantly fell in love with her amazing Stephanie Alinn dress and she looked incredible in it. Emily's beautiful hair was styled by Megan from Bob's Hairstylist.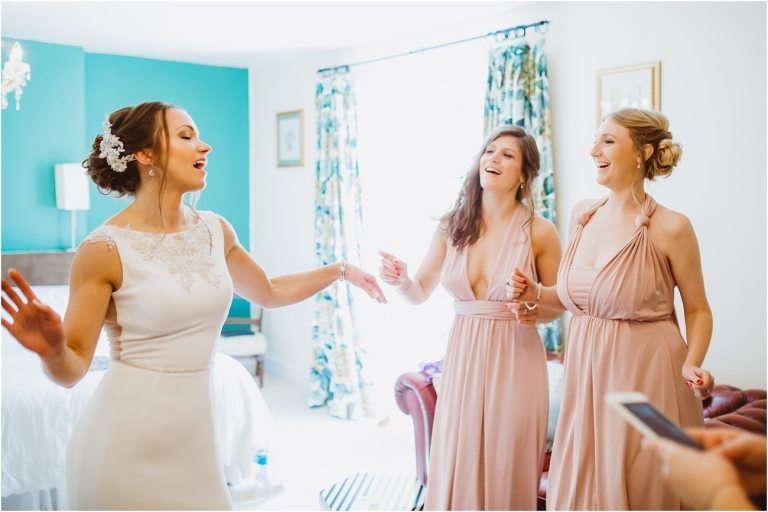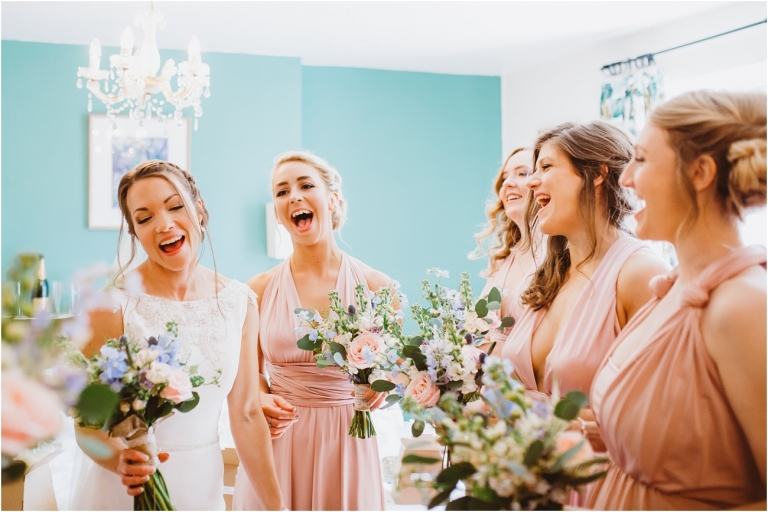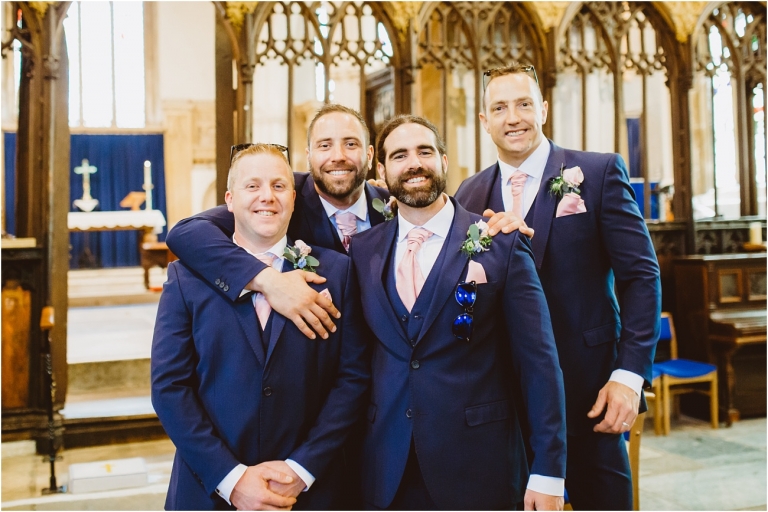 The gents' suits were provided by Suits Direct.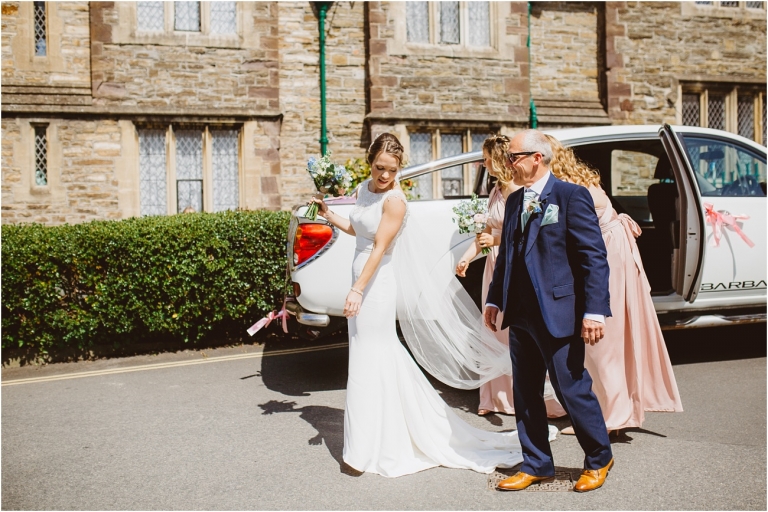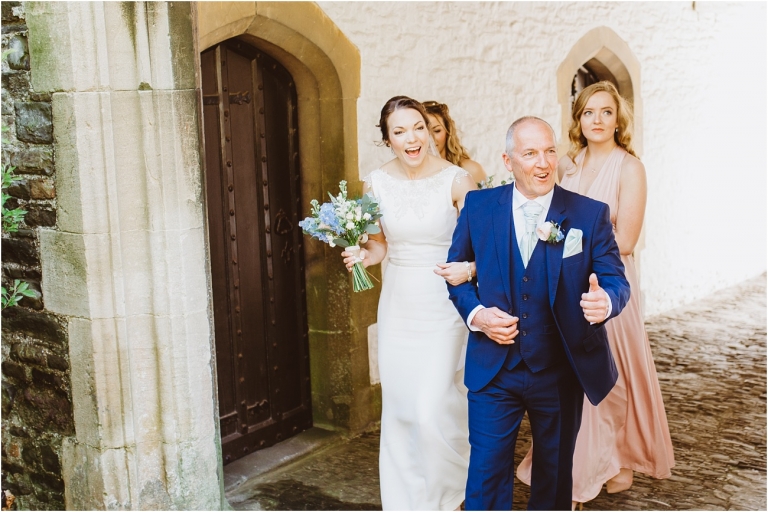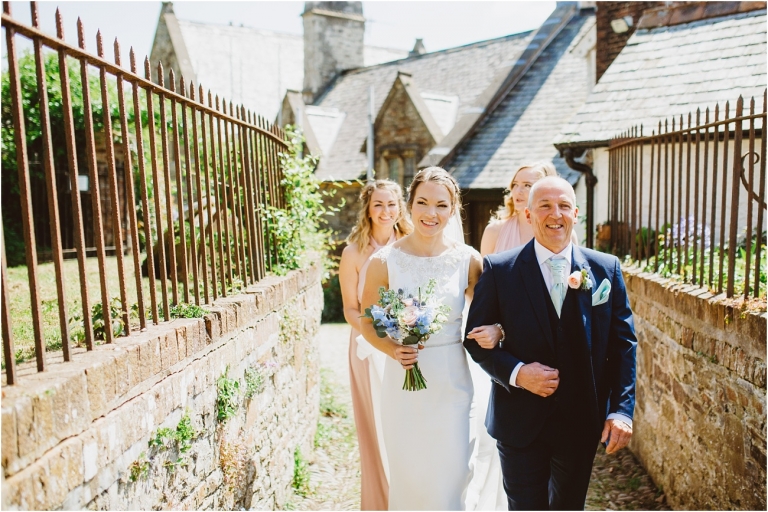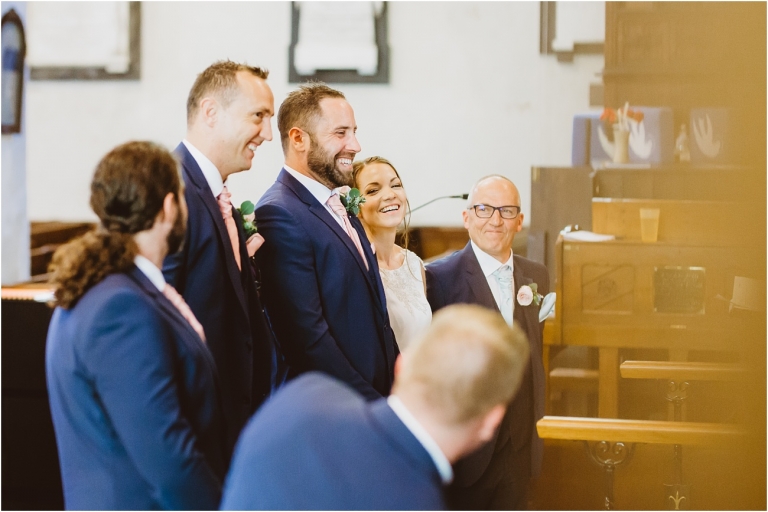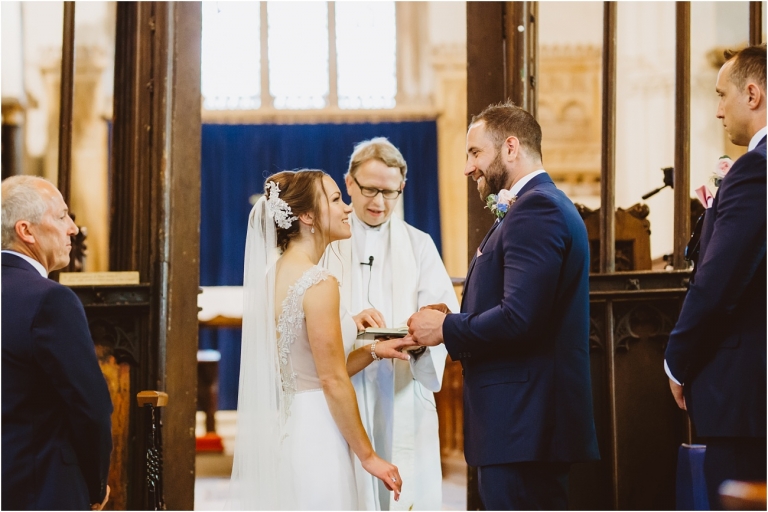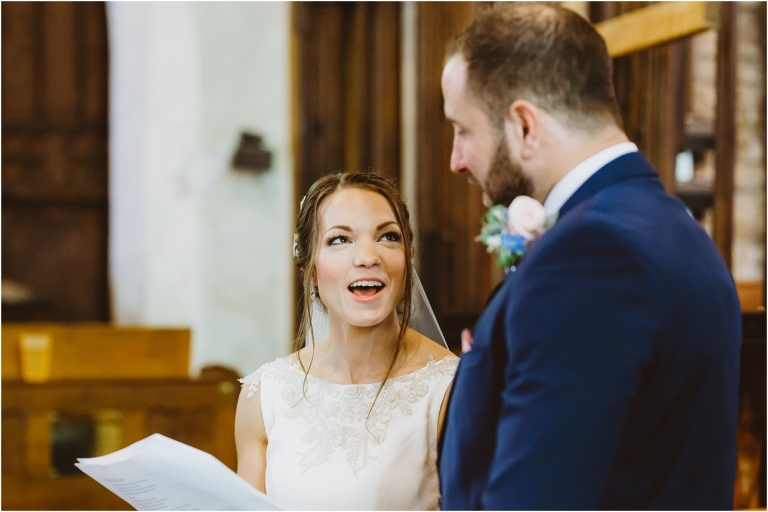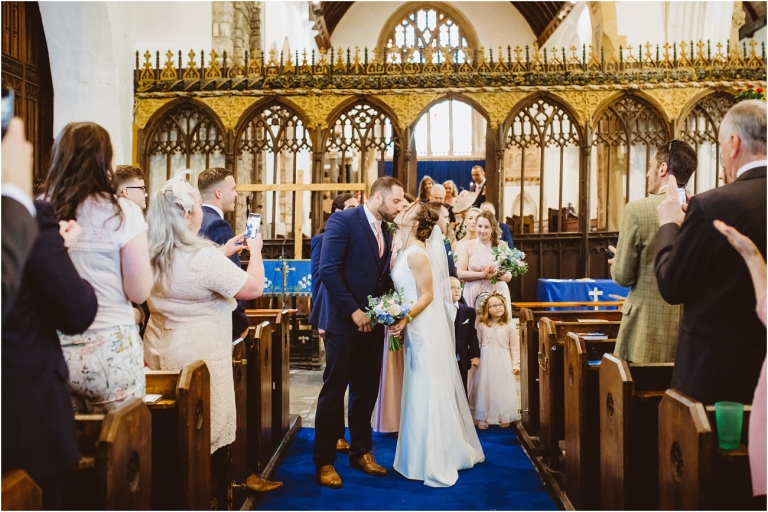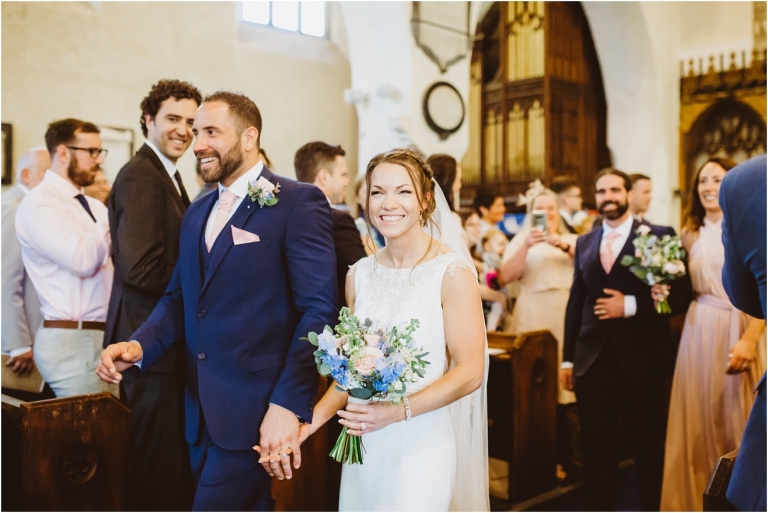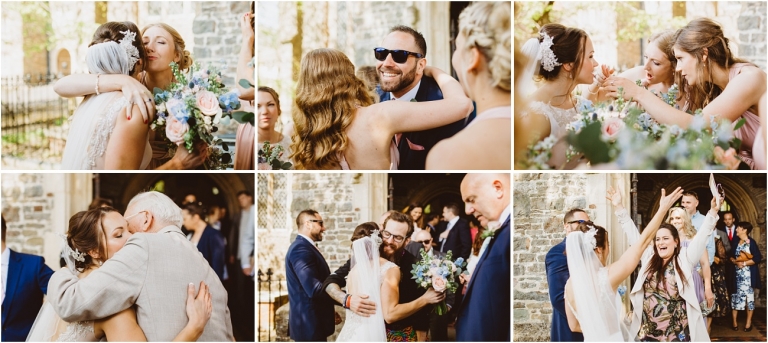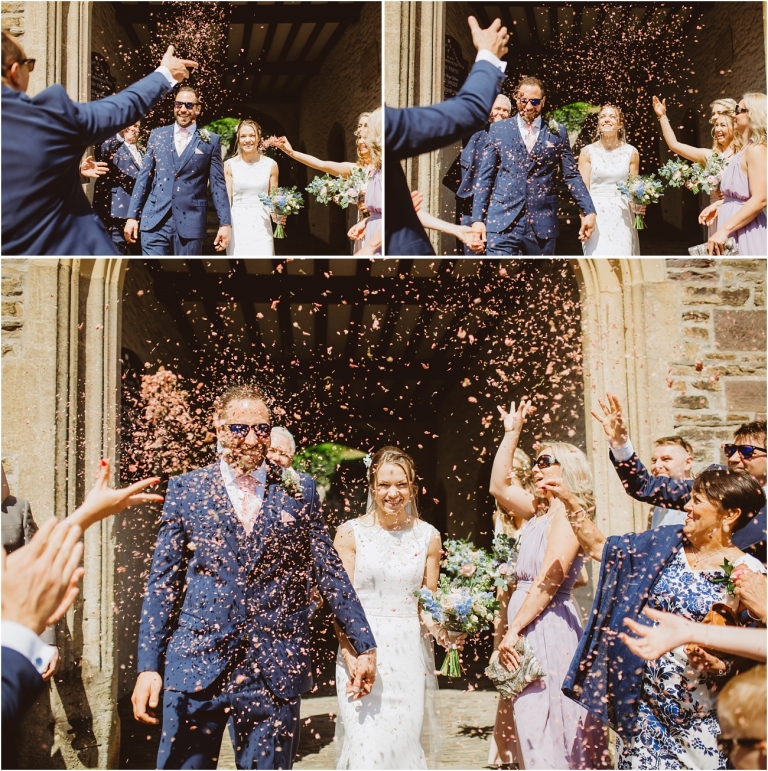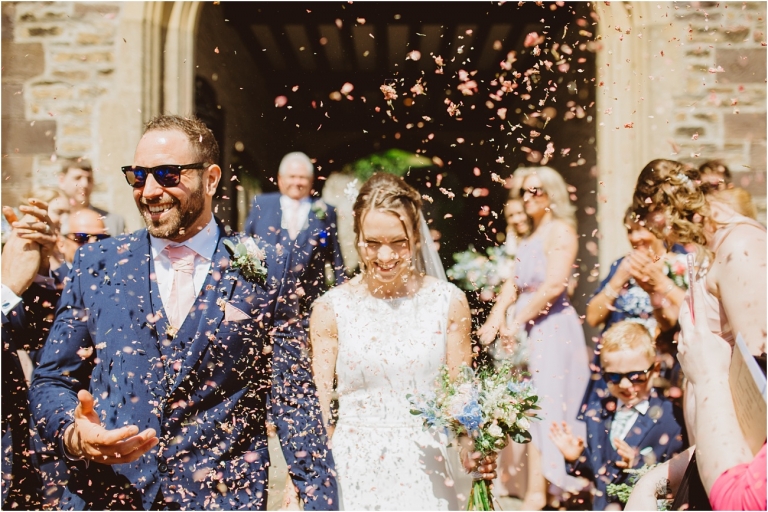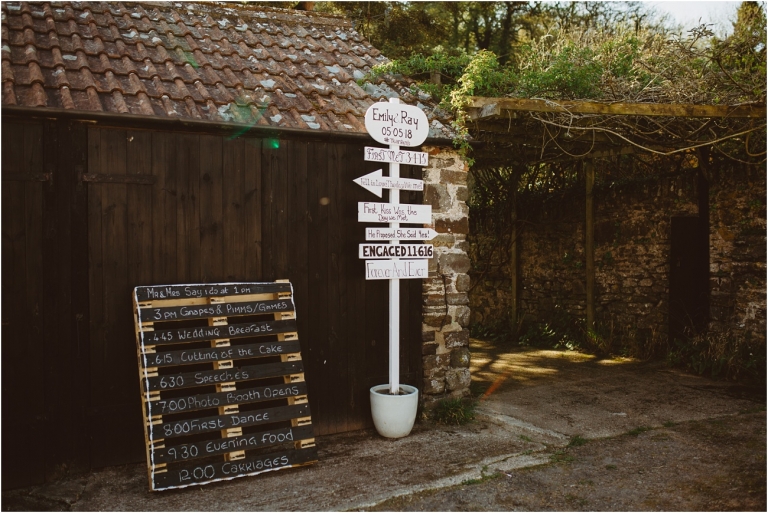 Emily and Ray's wedding sign was made by Ray's aunty Vicky. It's now a permanent fixture in their garden!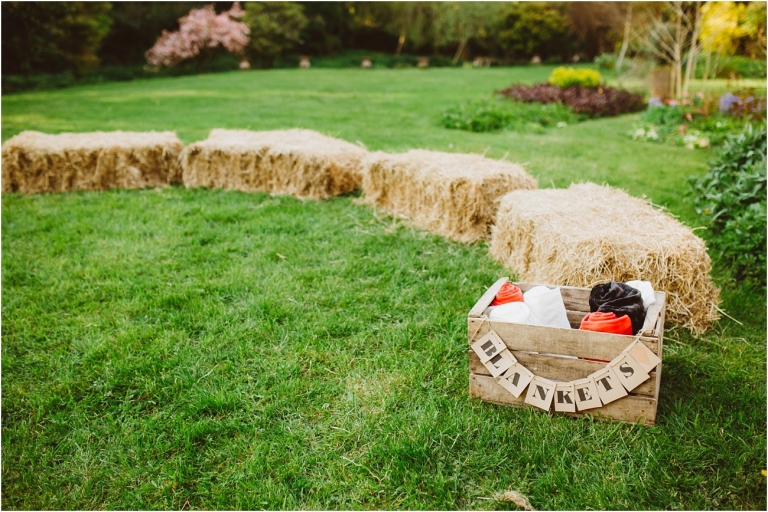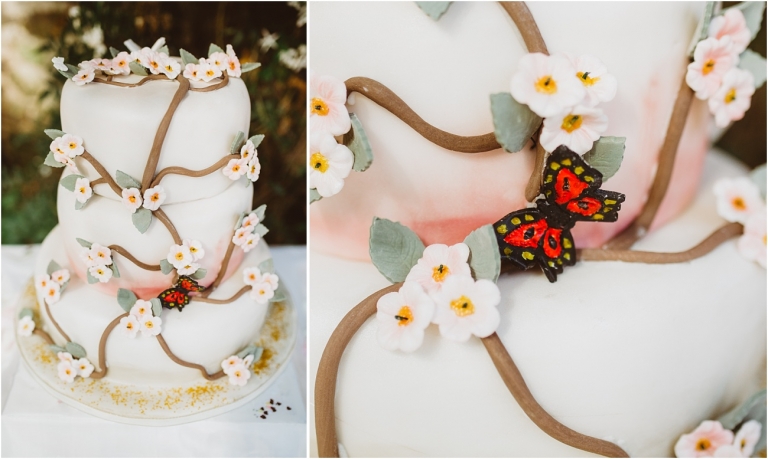 Emily and Ray's cake was made by Emily's aunty Becky and the decorations were all provided by friends, family and Emily herself. The home-made items were so good and fitted the rustic feel of Westcott Barton perfectly. The butterfly on the cake symbolised Emily's grandfather, who sadly passed away shortly after she became engaged to Ray.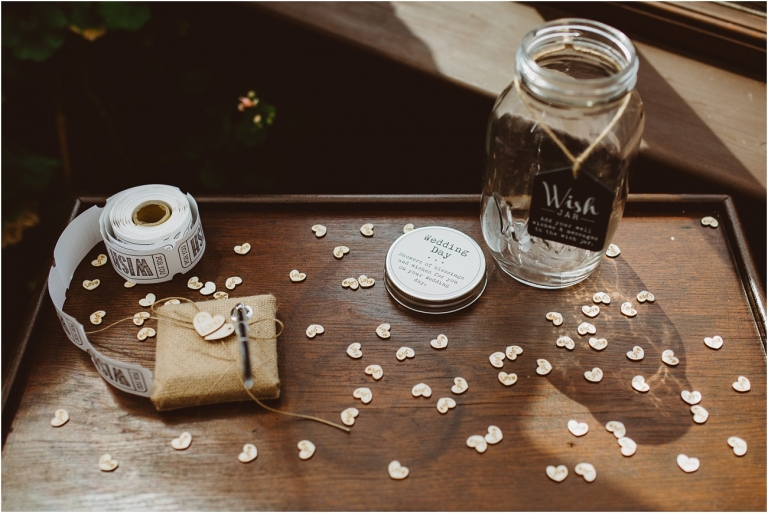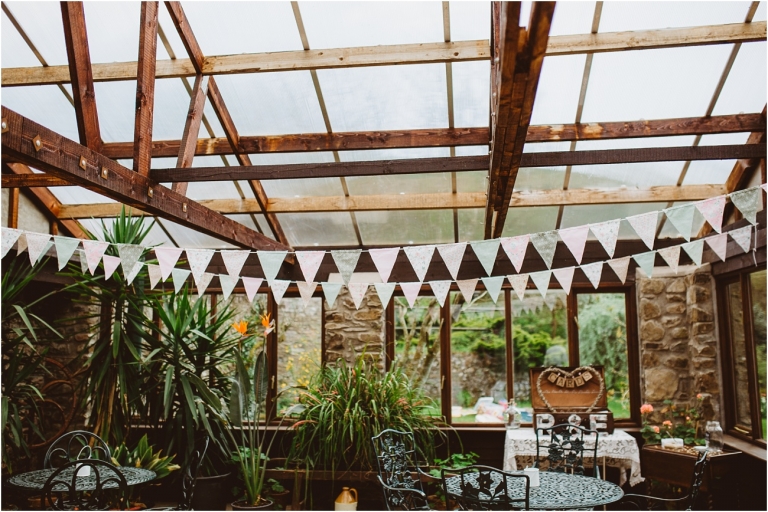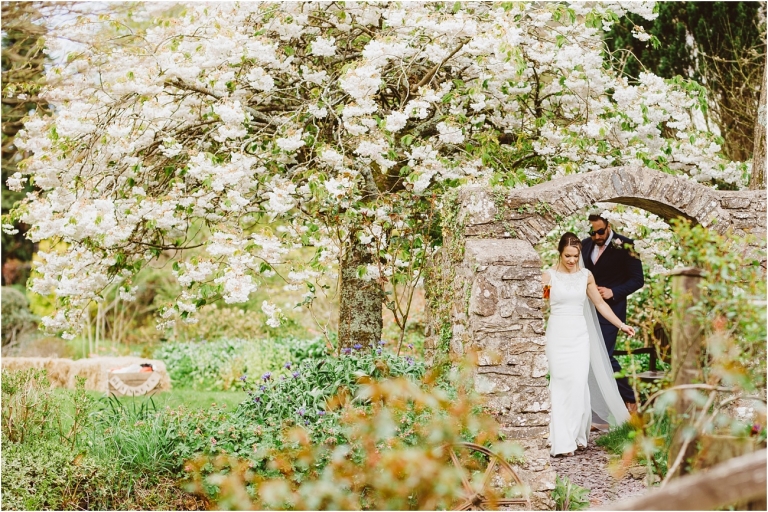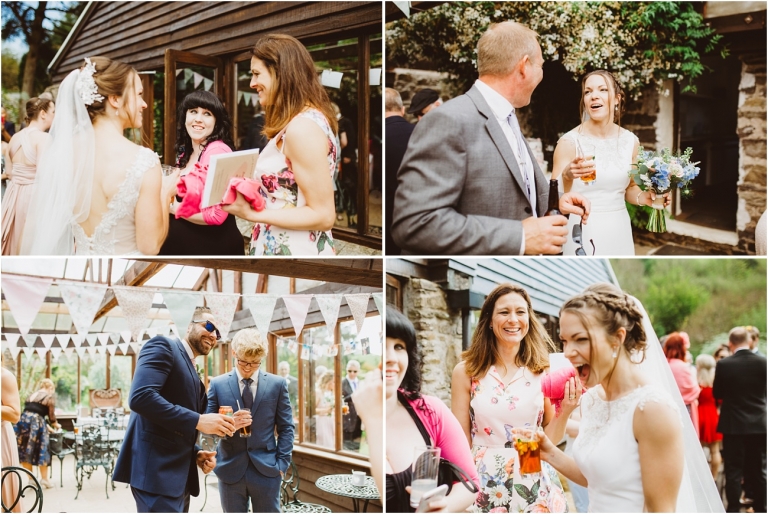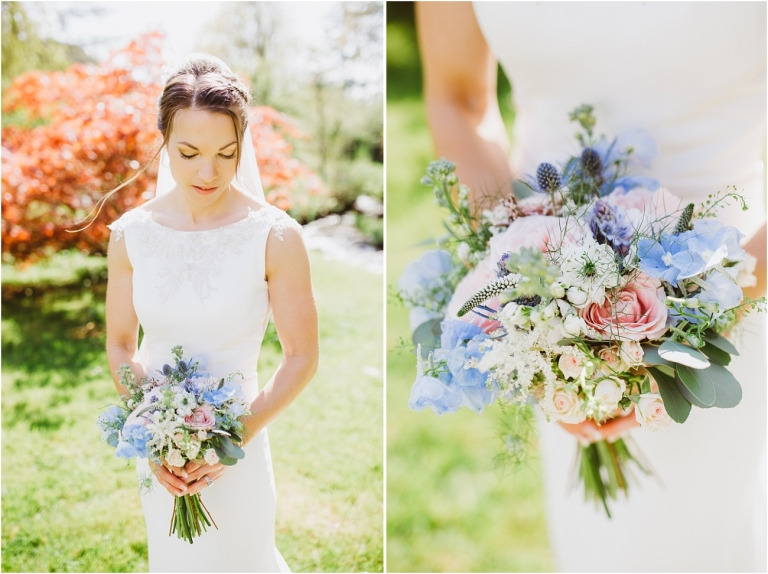 Emily wanted meadow flowers to complement her rustic wedding and provided Cath from Catkin Blooms with the pink, blue and green colours that she wanted. The resulting bouquets, centre-pieces and milk-churn arrangements looked fantastic and fulfilled Emily's wishes perfectly!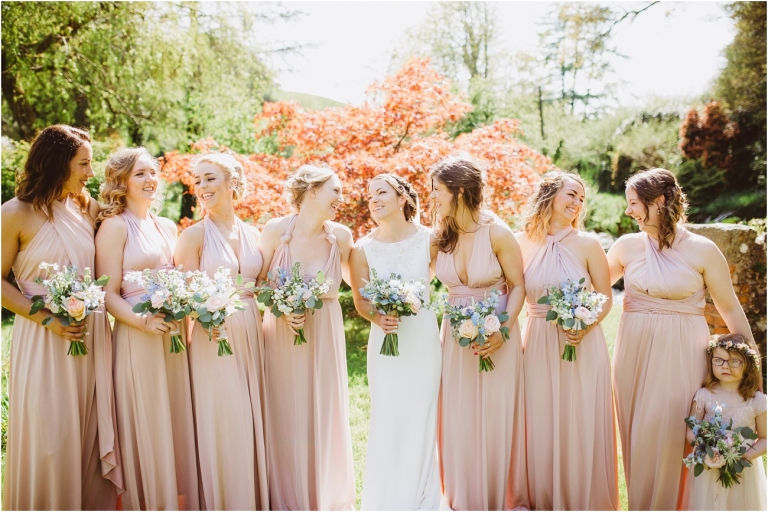 Emily had seven bridesmaids so opted for a multiway dress from Debenham's to suit them all. They all looked amazing!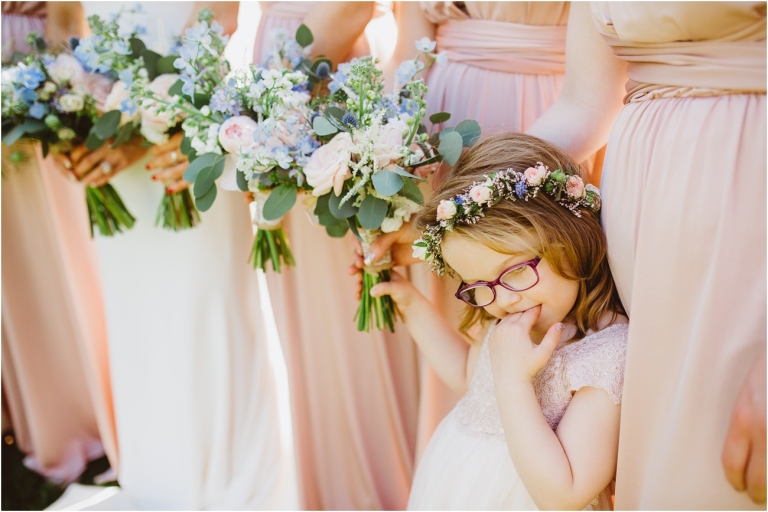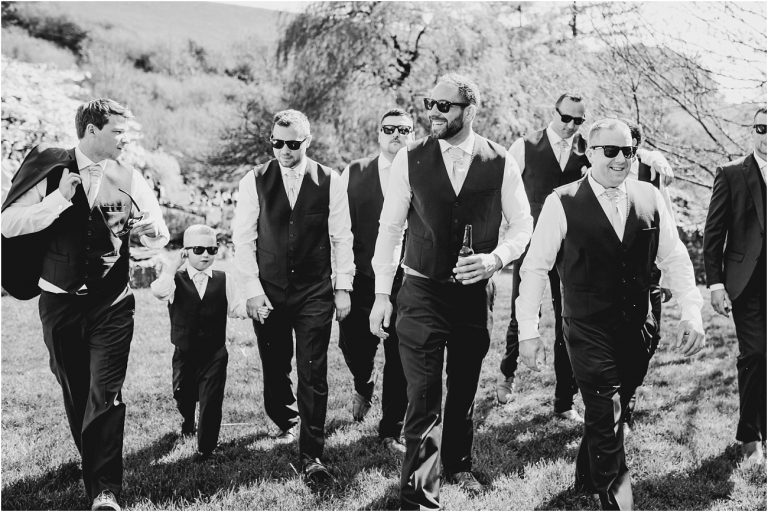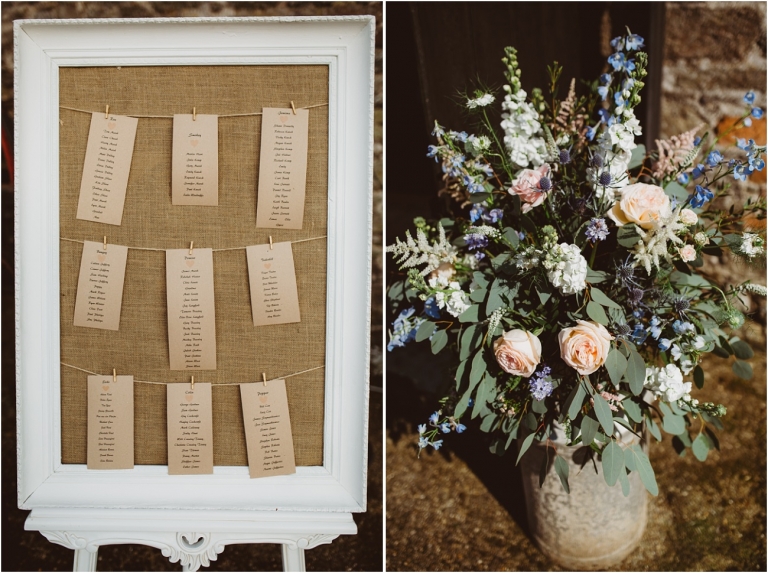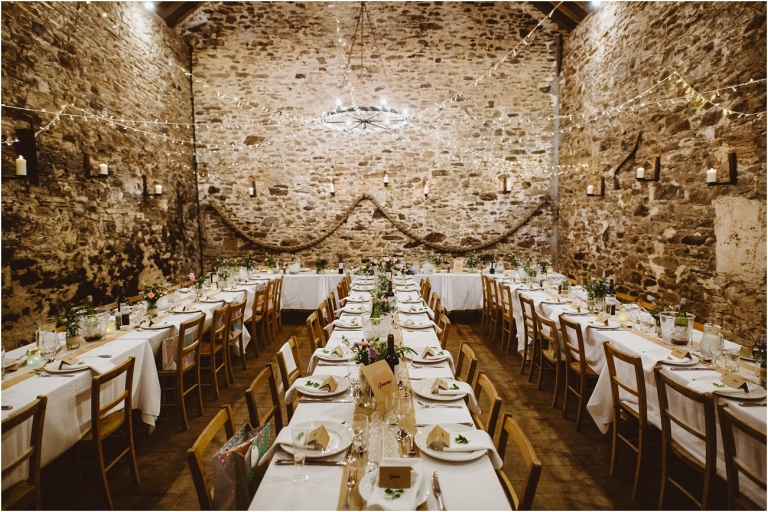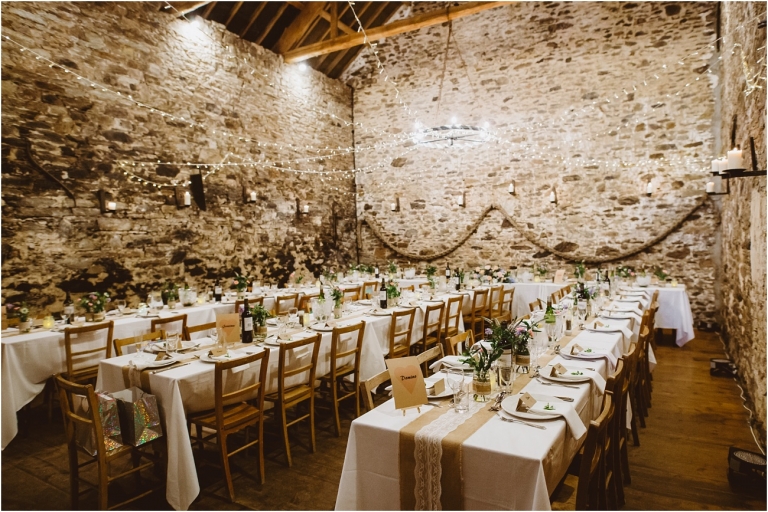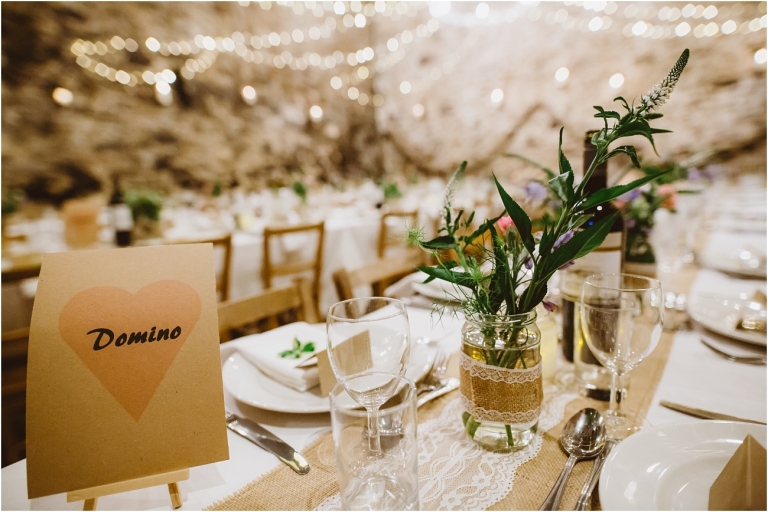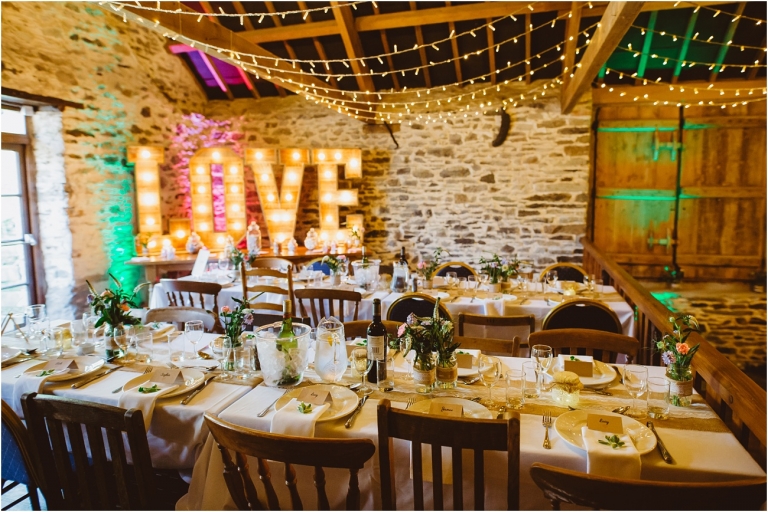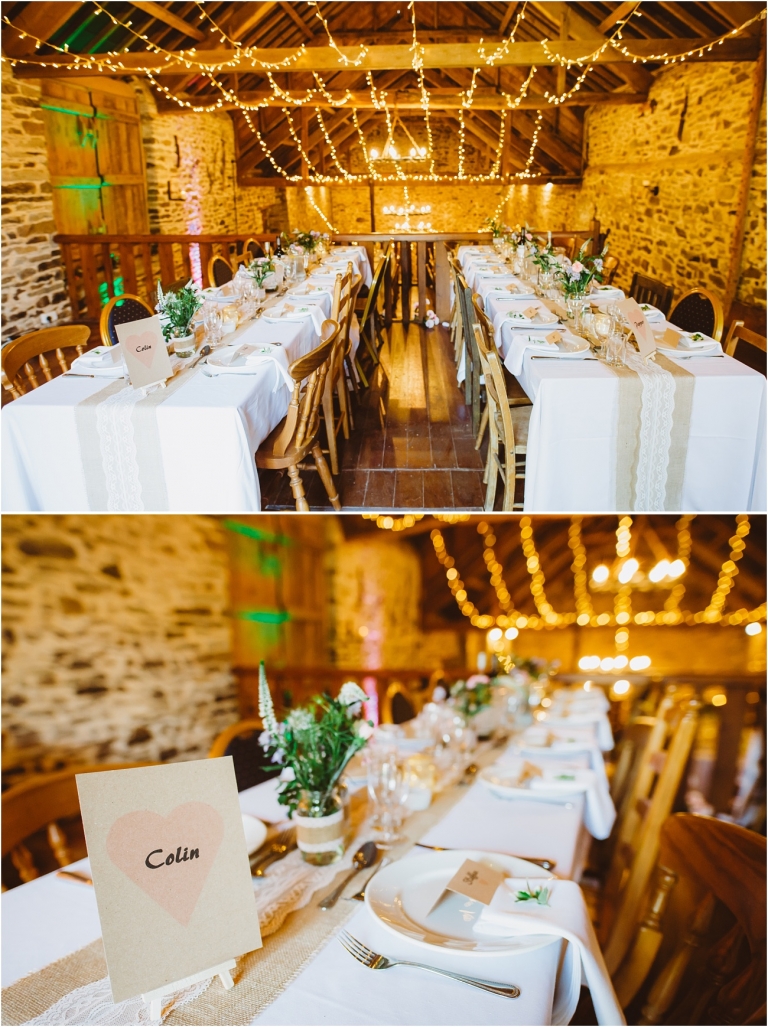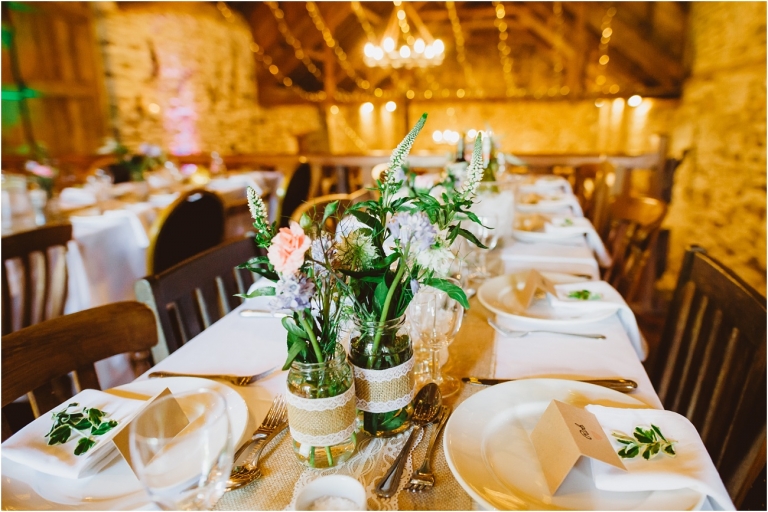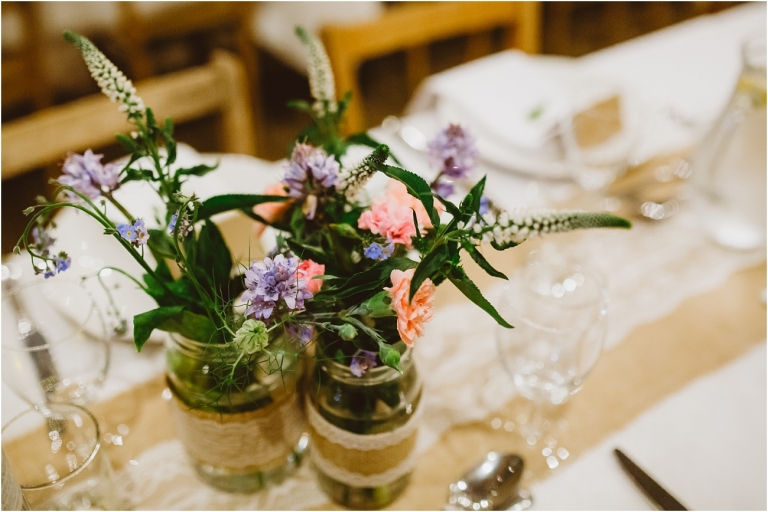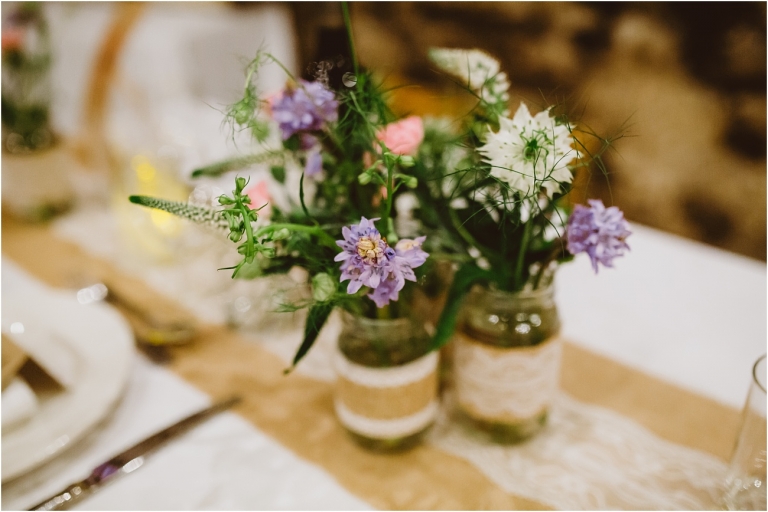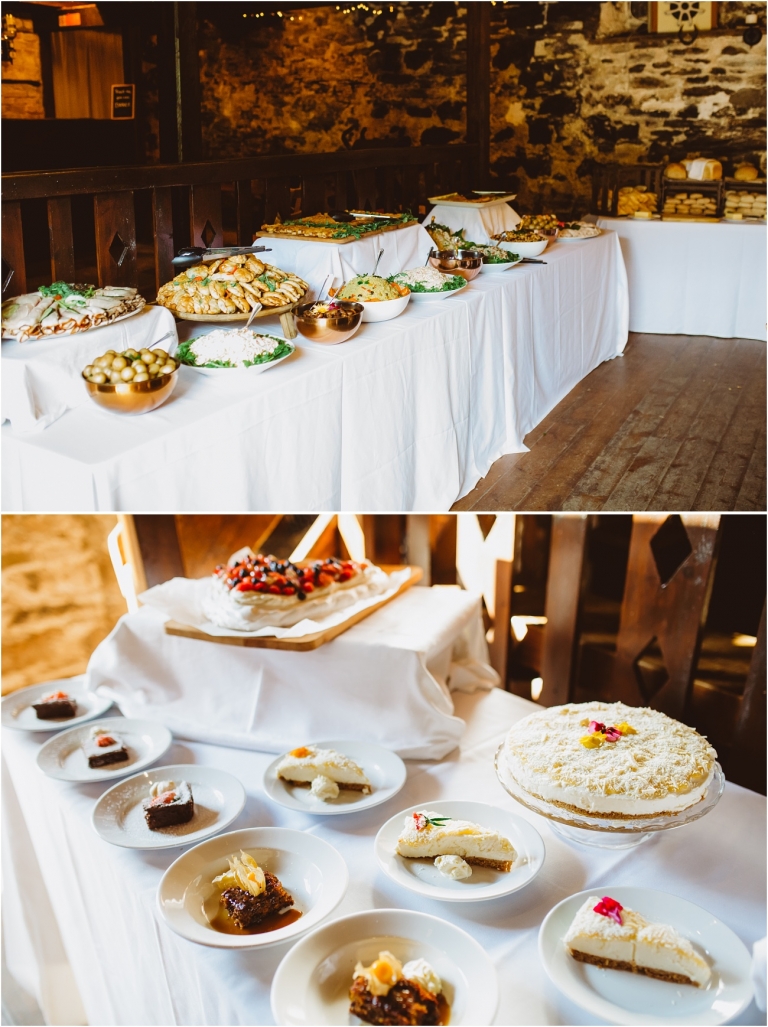 Emily told me that Rachael from Rhubarb and Cream Catering was brilliant and was to thank for the wonderful and delicious food!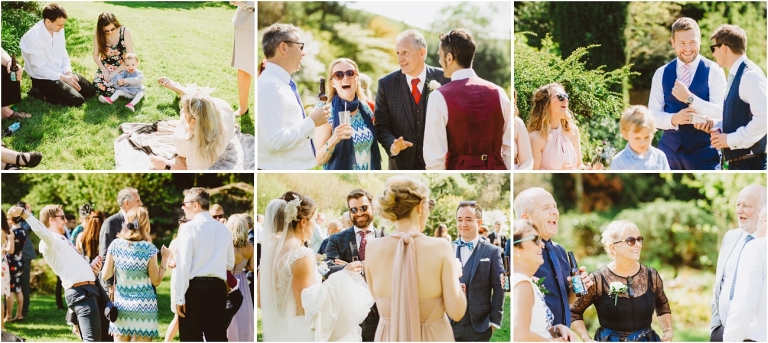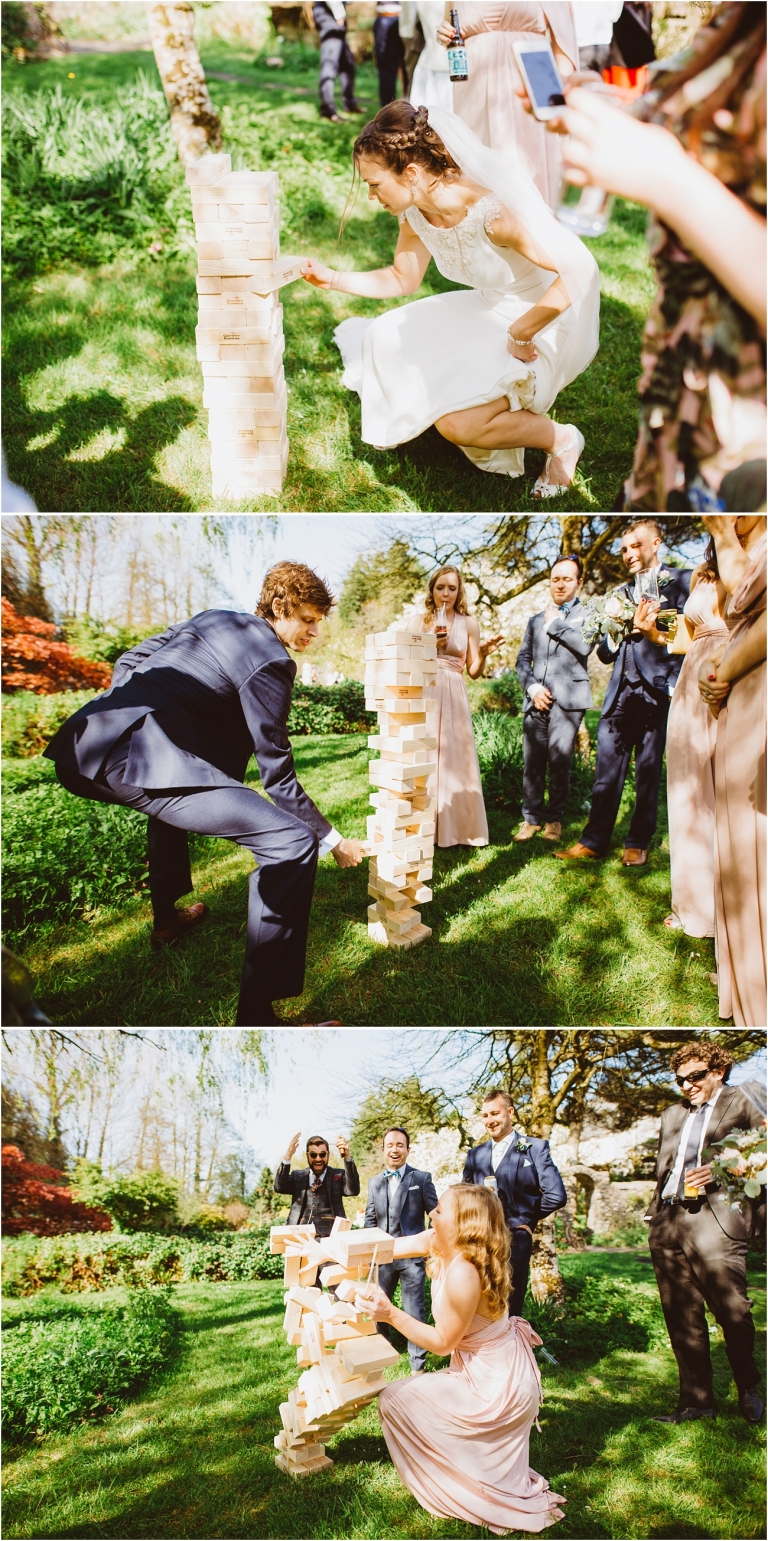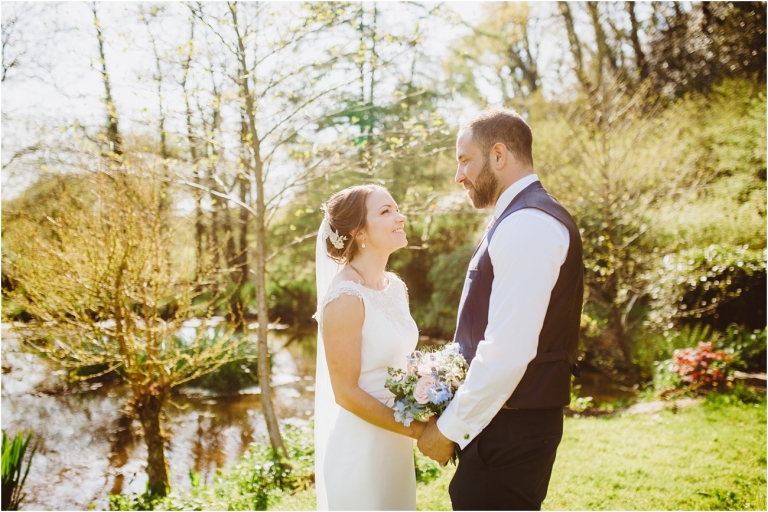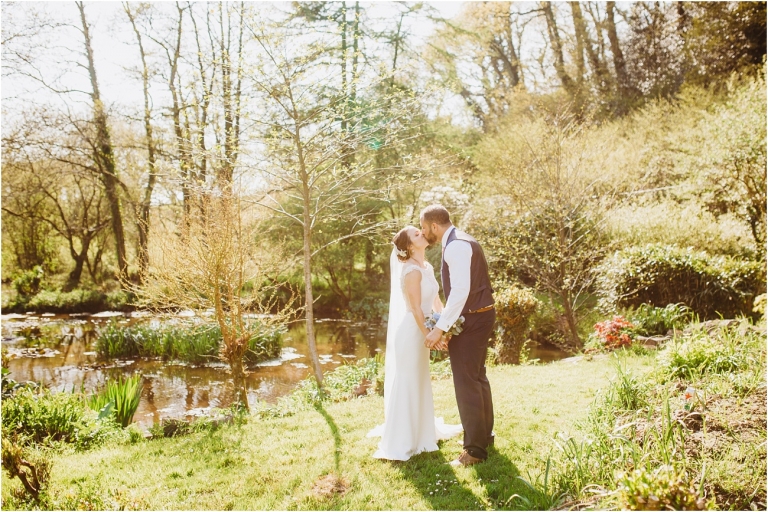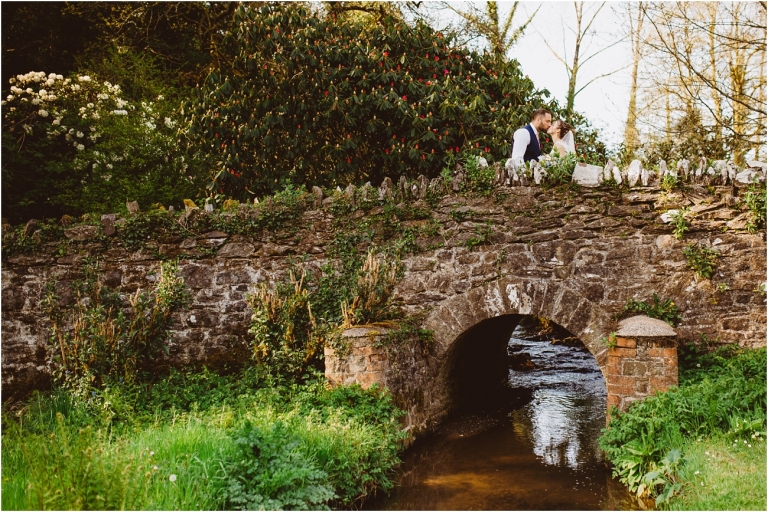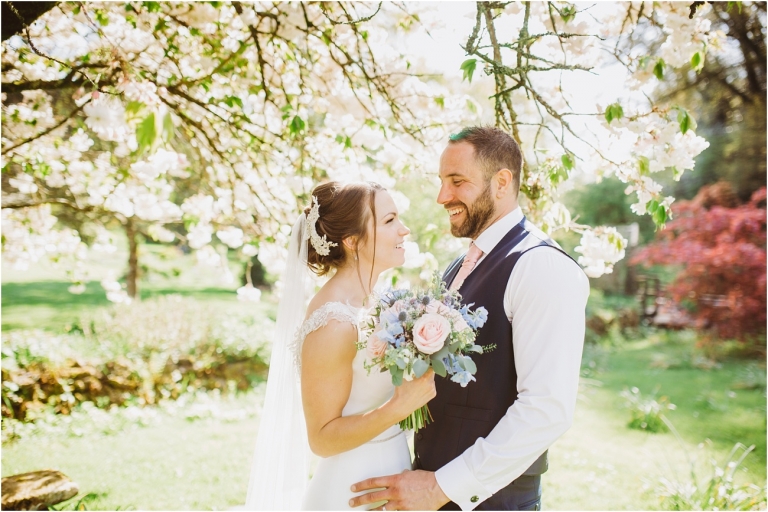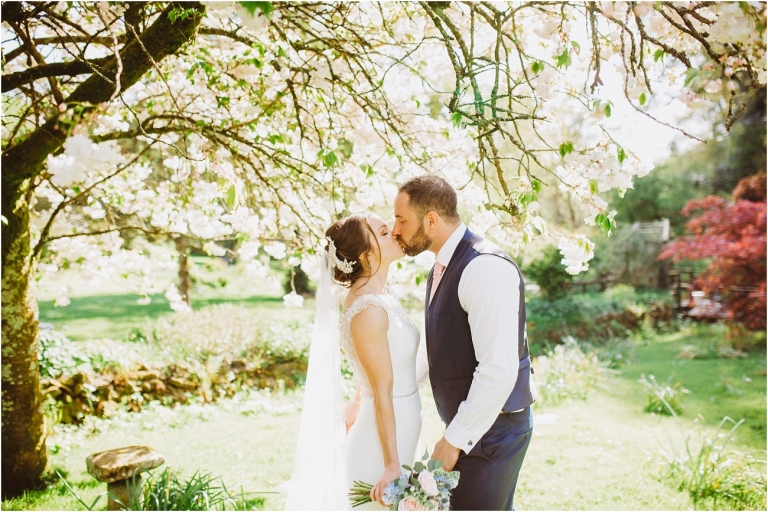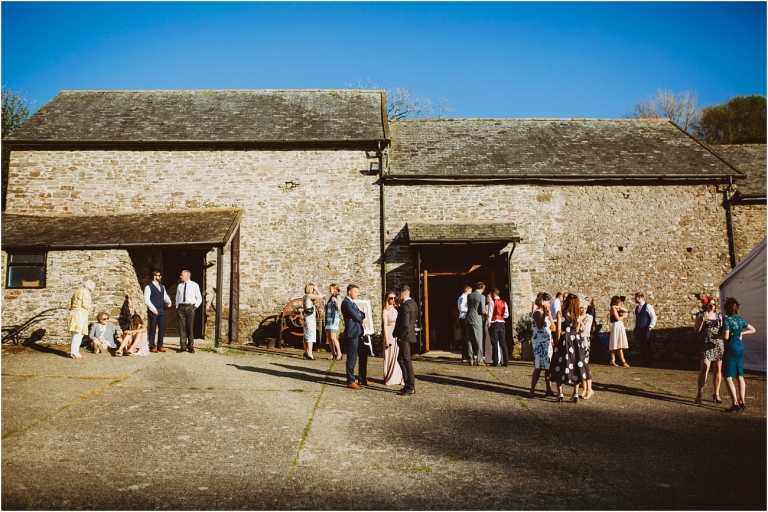 All of the guests had a blast with The Remarkable Photobooth!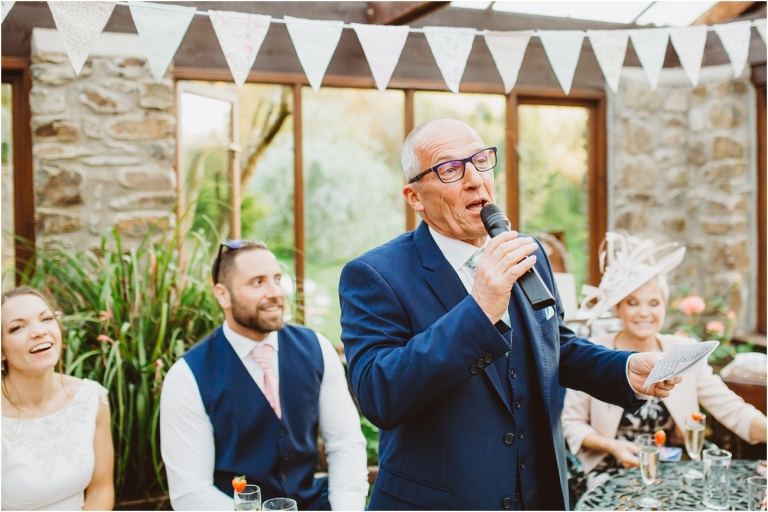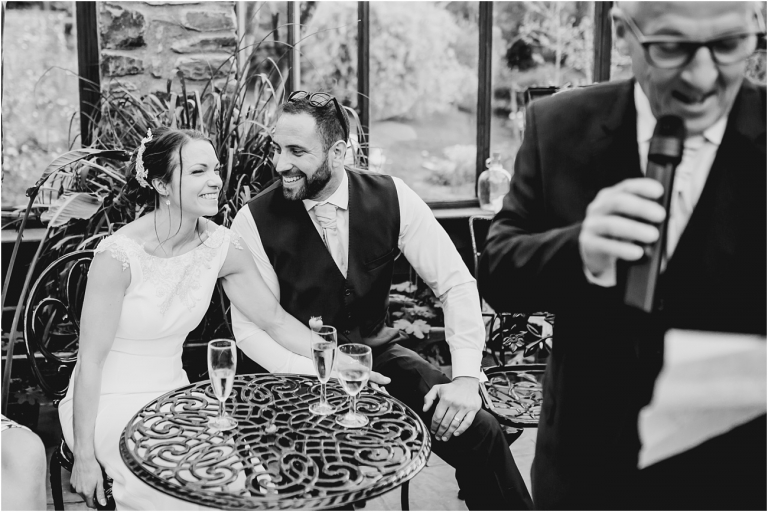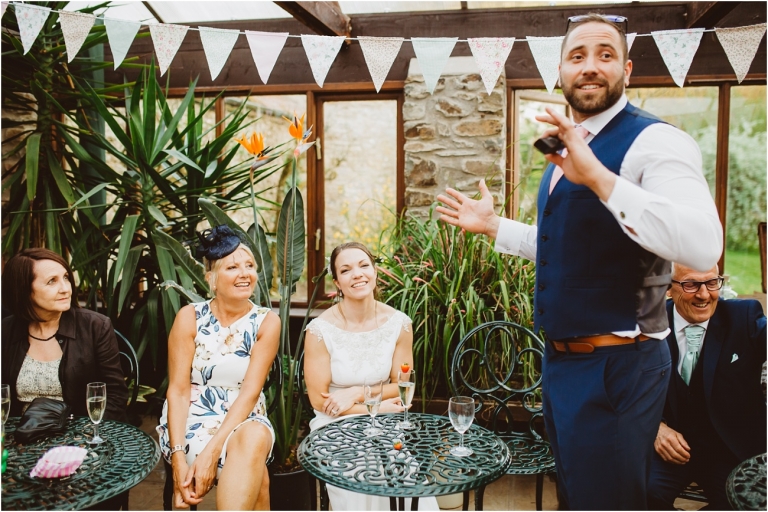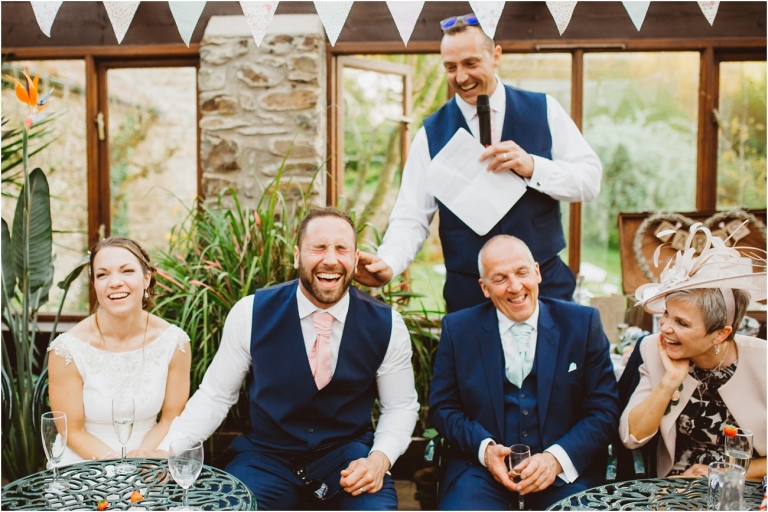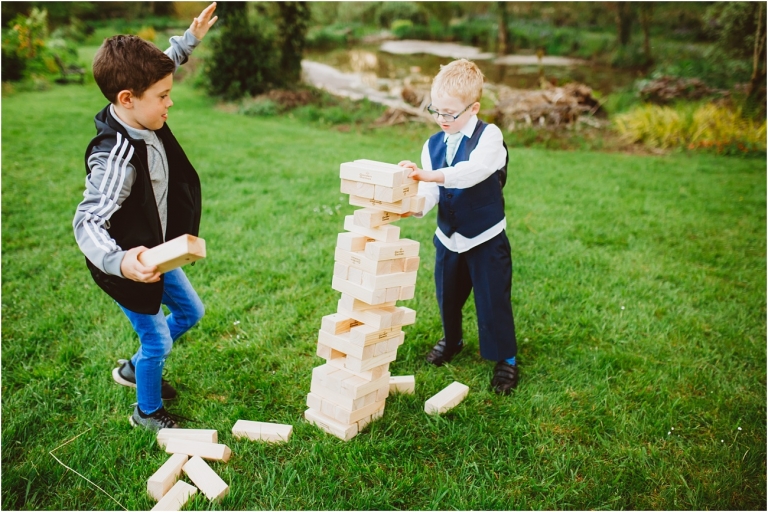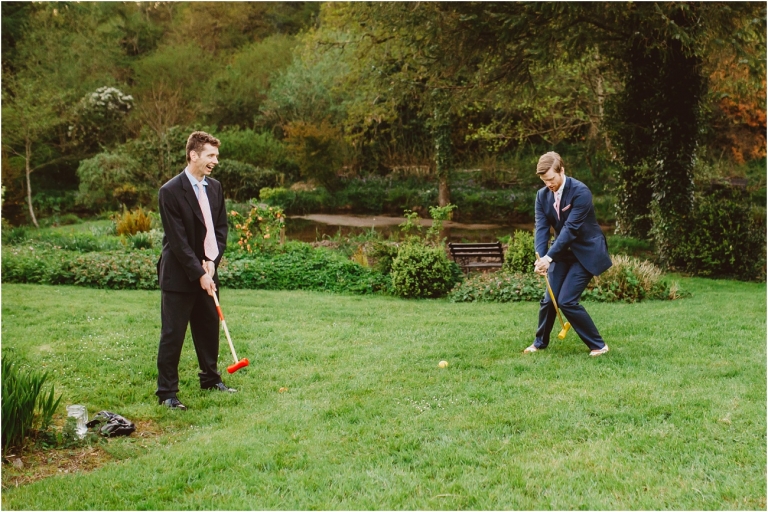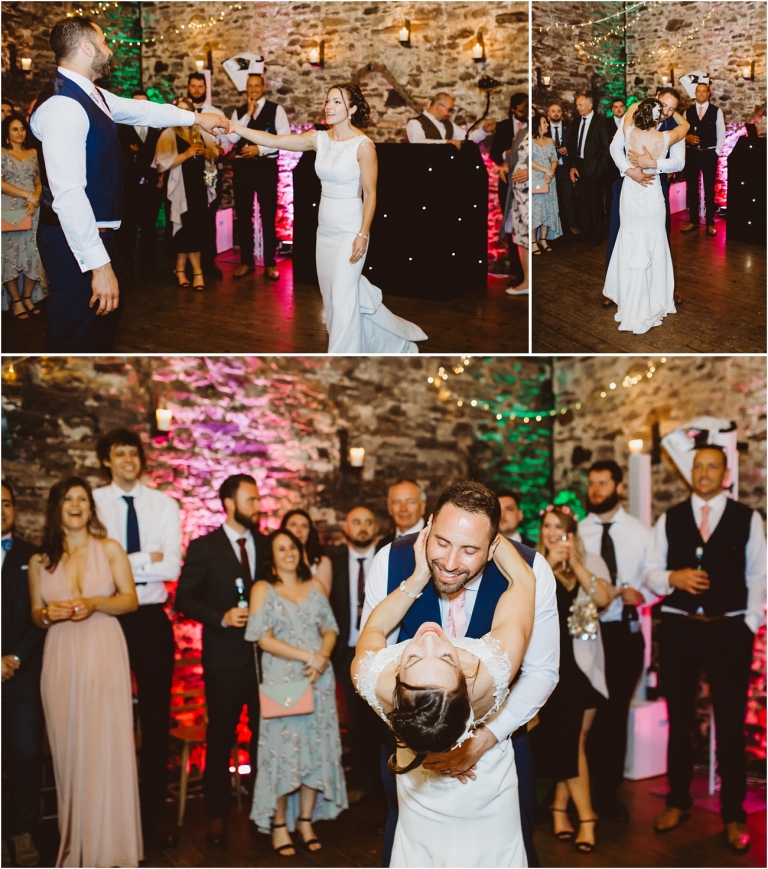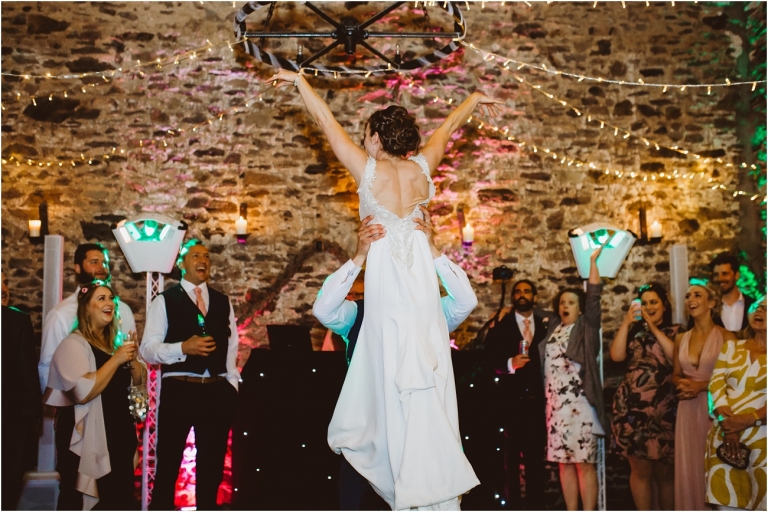 DJ and lighting were provided by Flybase Discotheque. They kept the dance-floor packed, which provided me with some great photo opportunities!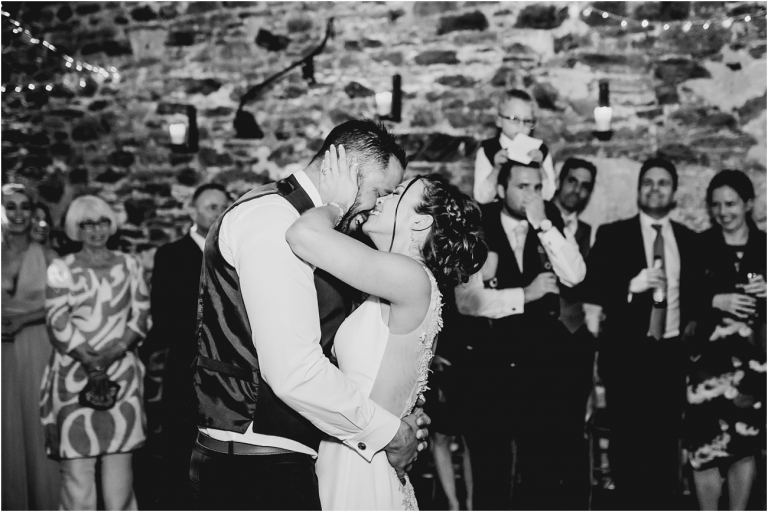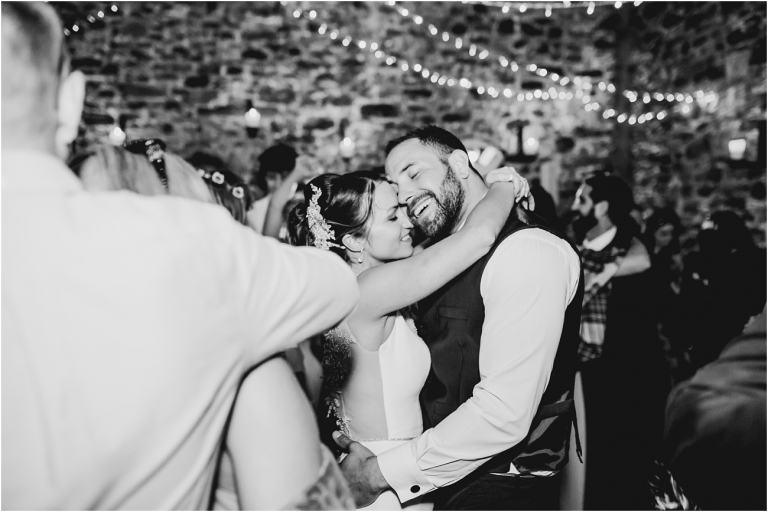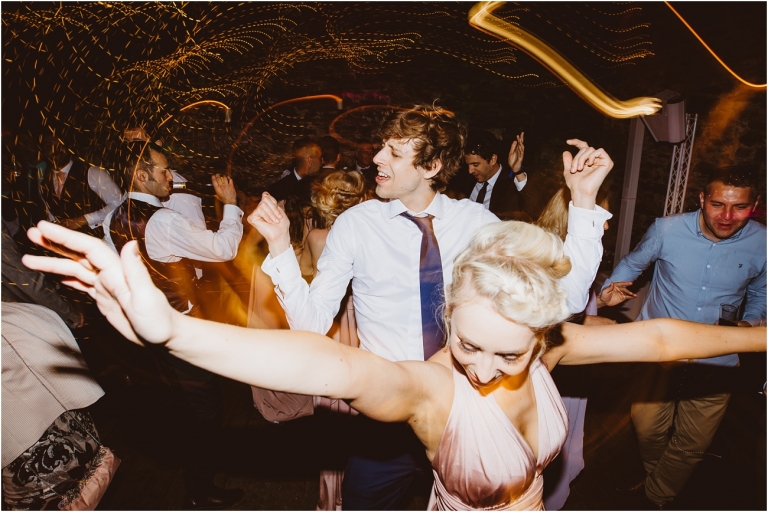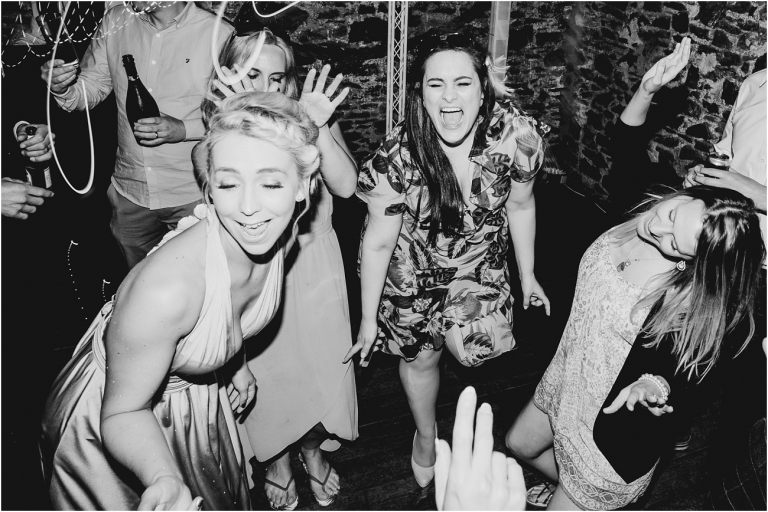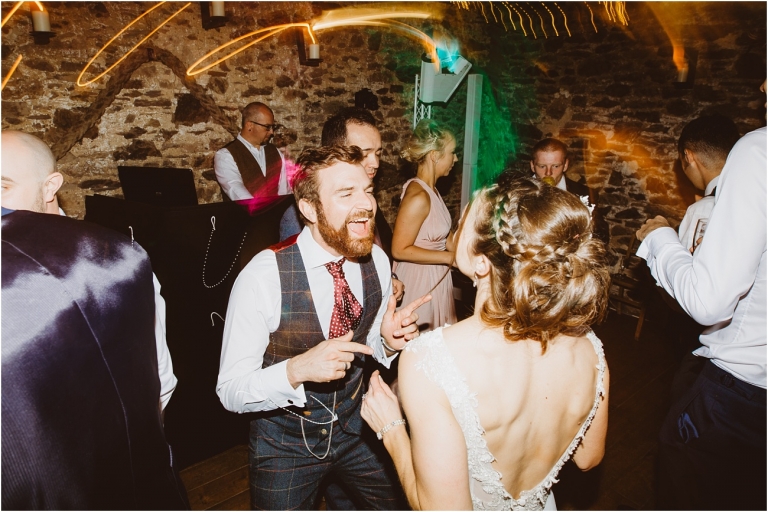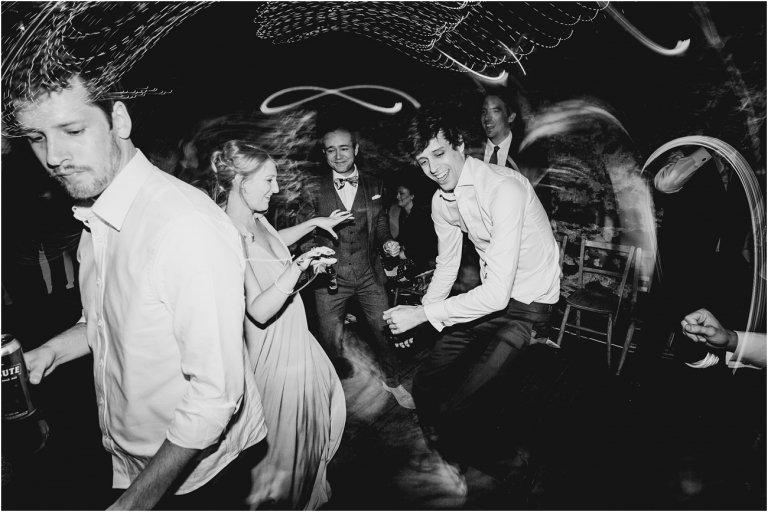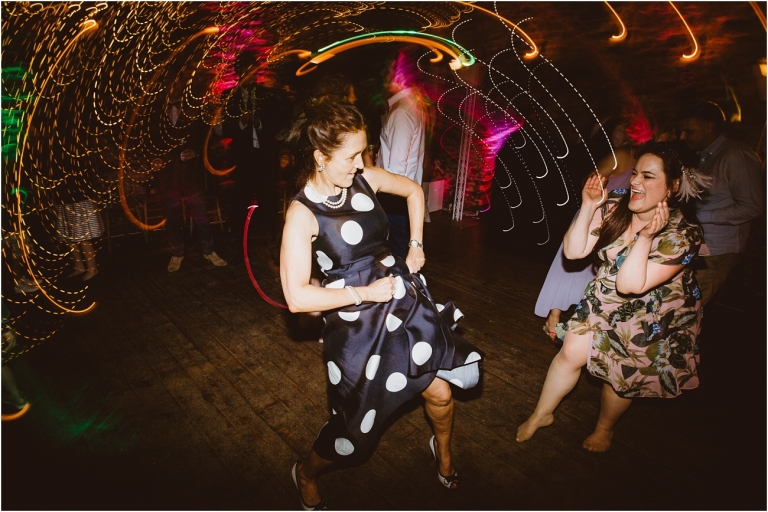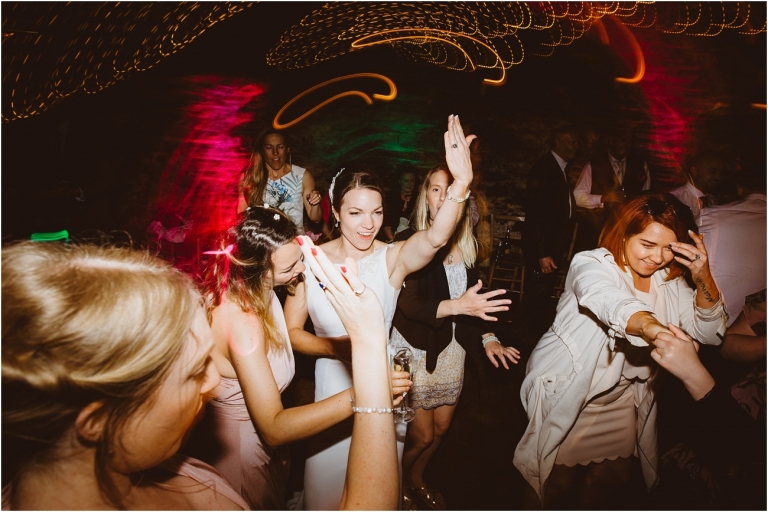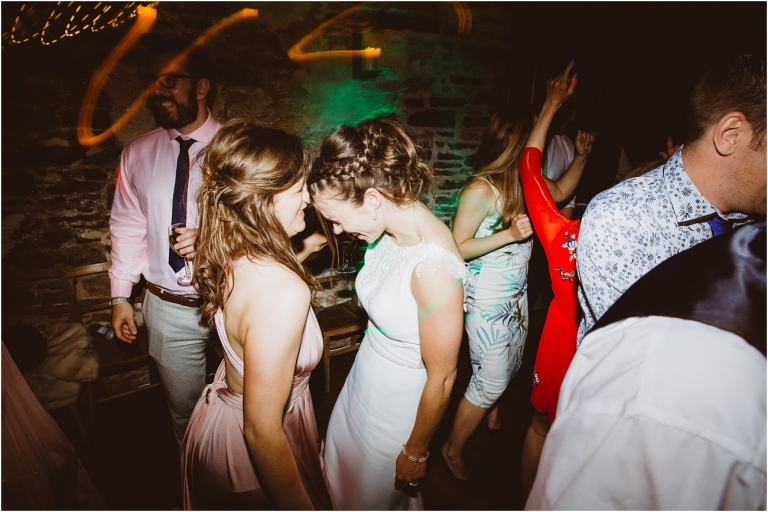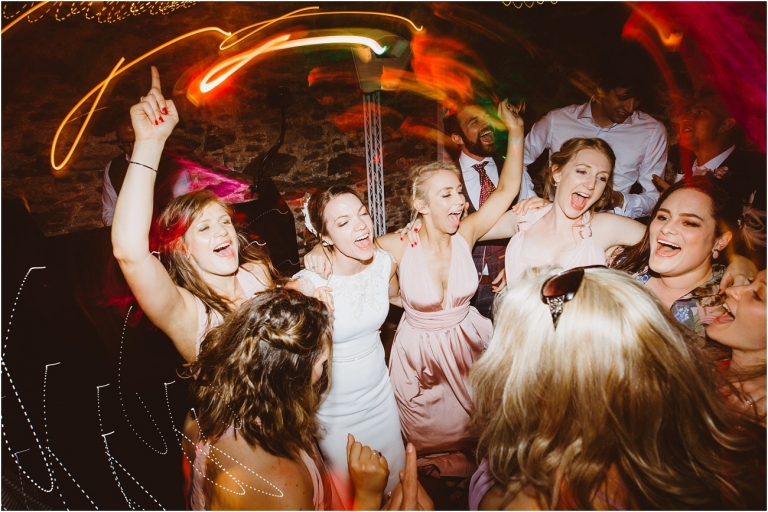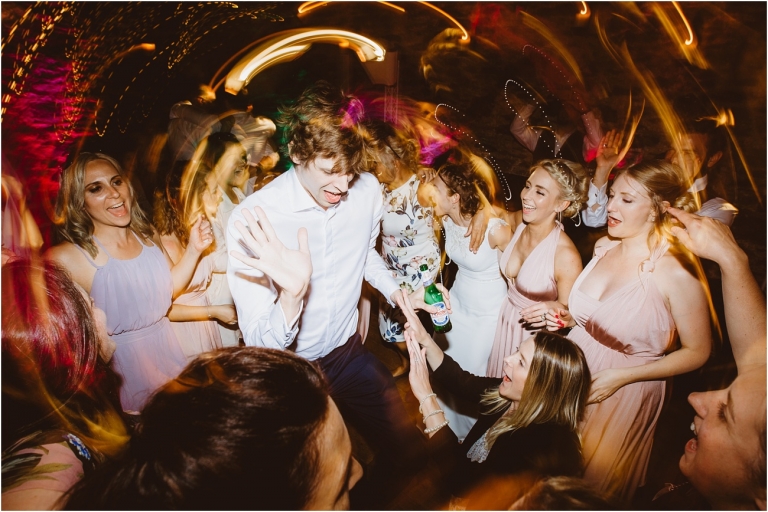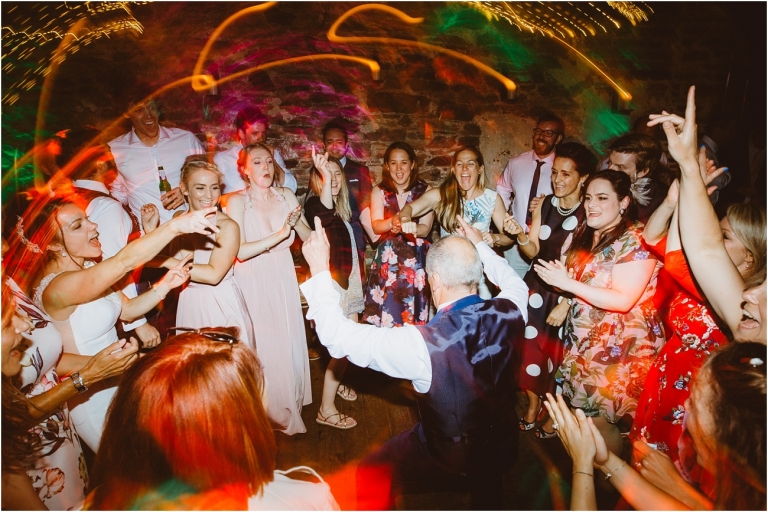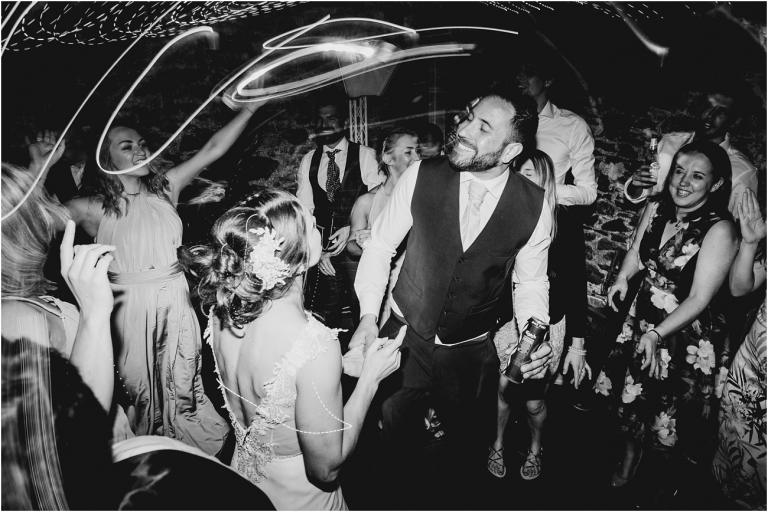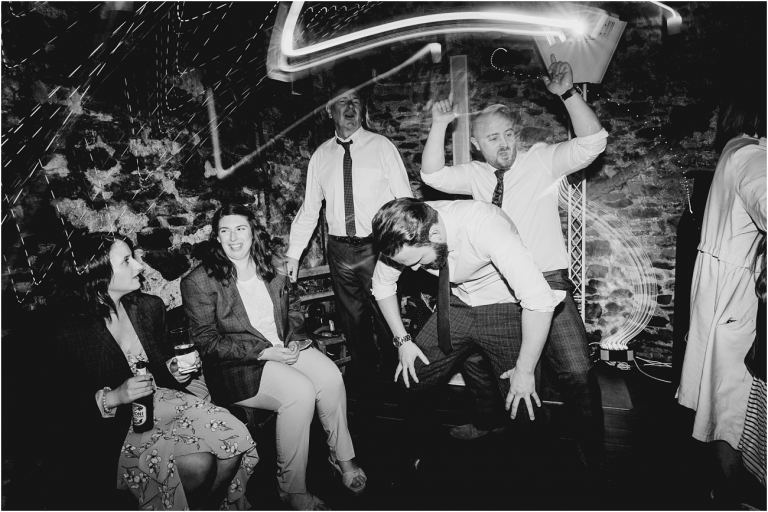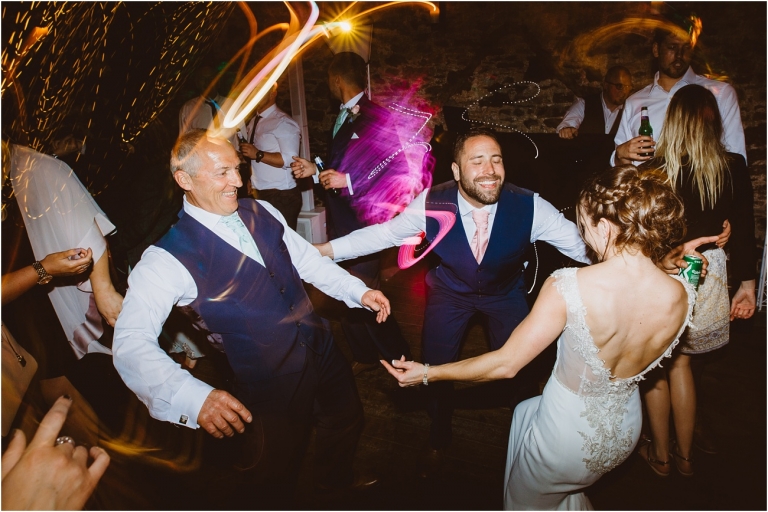 I really do have the best job in the world! Thank you Emily and Ray for letting me photograph your amazing wedding and my first in North Devon!
Thank you for reading my blog! Please feel free to leave a comment below. And if you are looking for a wedding photographer in Devon or Cornwall, then please feel free to check out my packages or get in touch!
Holly x