Jen and Steven wanted a relaxed, informal wedding on the anniversary of their first date in November. The closest date Brickhouse Vineyard had available was Halloween weekend. This inspired their use of pumpkins in the decorating and autumn very quickly became the theme.
They both love all the changing colours and Emma their florist really managed to capture that. All of her work was incredible – the flowers were such a big part of the day for Jen. The rustic simplicity of Brickhouse Vineyard also spoke to their hearts. Jen knew she wanted to skip through the vines on their wedding day (and she really did as you'll see further down this post!) This really influenced her choice of dress (she was skipping round the shop when she found it to make sure she could move!)
"The majority of our suppliers were ones that Brickhouse recommend – with the exception of our band, Roadway Hearts, who we chose because they looked fun and folksy (I'm so glad we had a band it was such a fun addition to our day) and Holly, who I trawled through google to find, as there seemed to be so few photographers taking fun, simple and REAL photos, and when I saw her website and gallery we both knew it had to be her. When I saw her contract stated "Both parties agree to cheerful communication throughout" I knew she'd get what we wanted our day to be about; and she really, really did."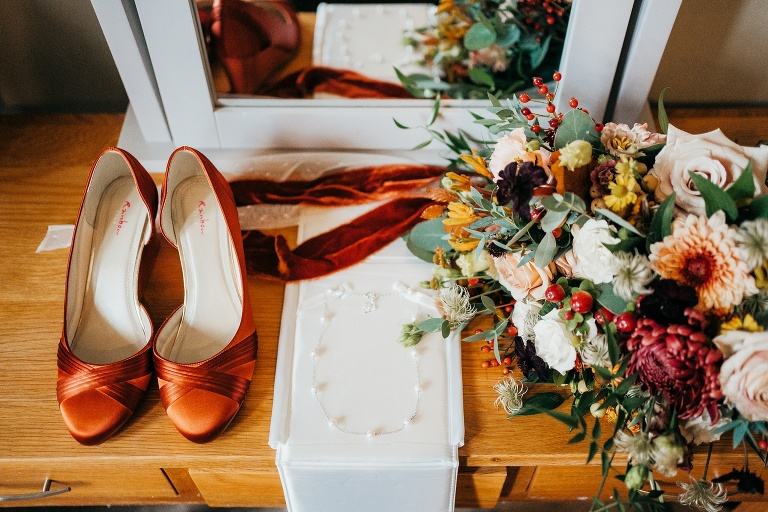 All Jen's bridesmaids are married and they all wore their wedding shoes. Another friend gave Jen her Rainbow Club wedding shoes which were dyed to match the bridesmaid dresses!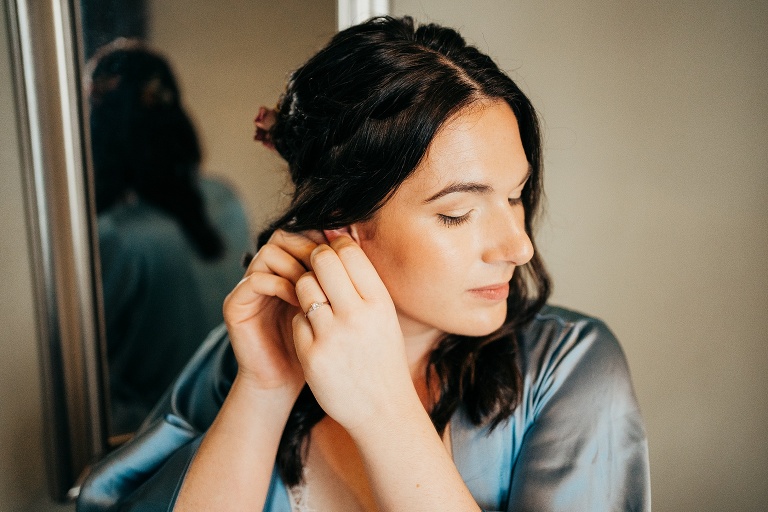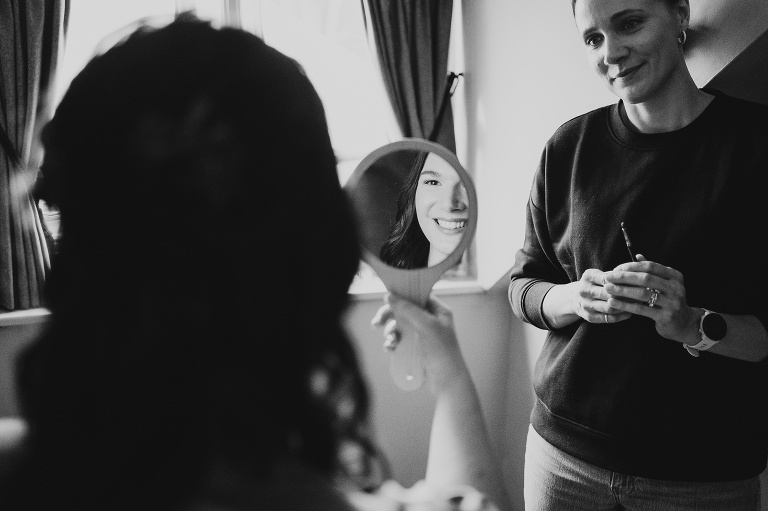 The amazing Laura Le Page did Jen's makeup beautifully!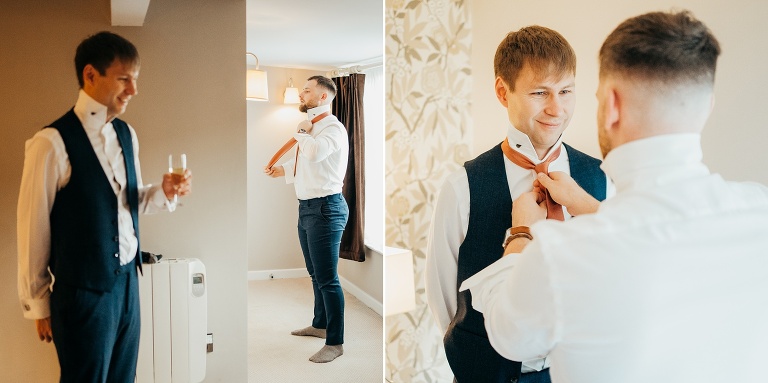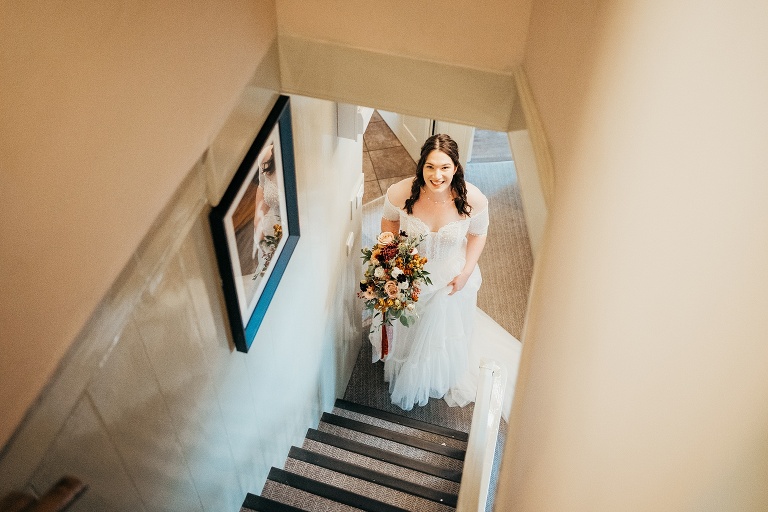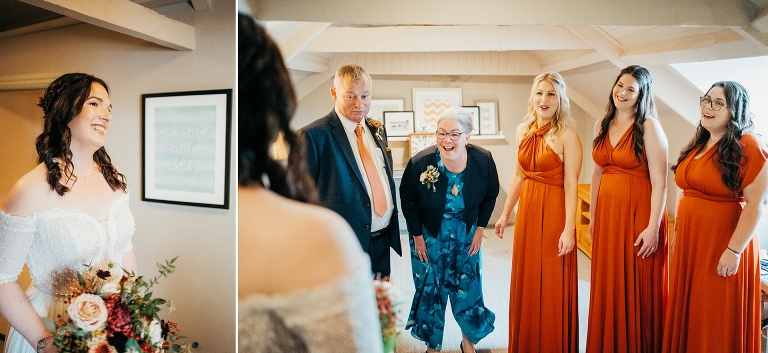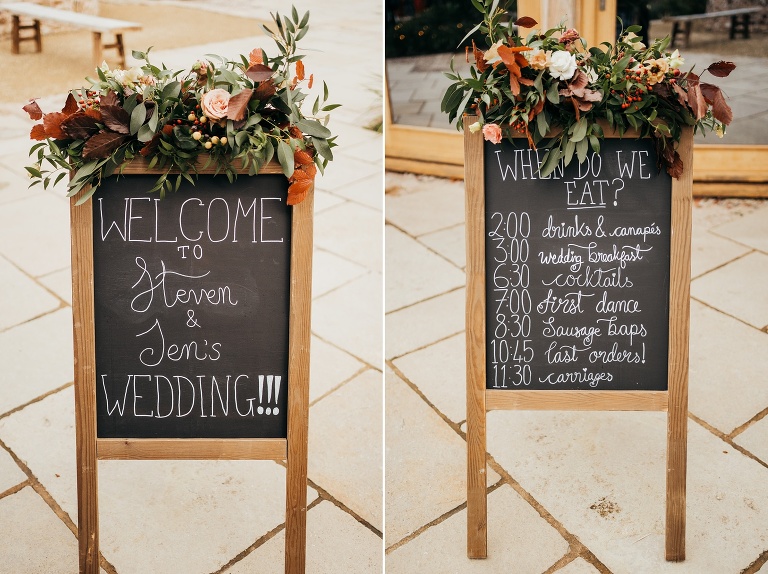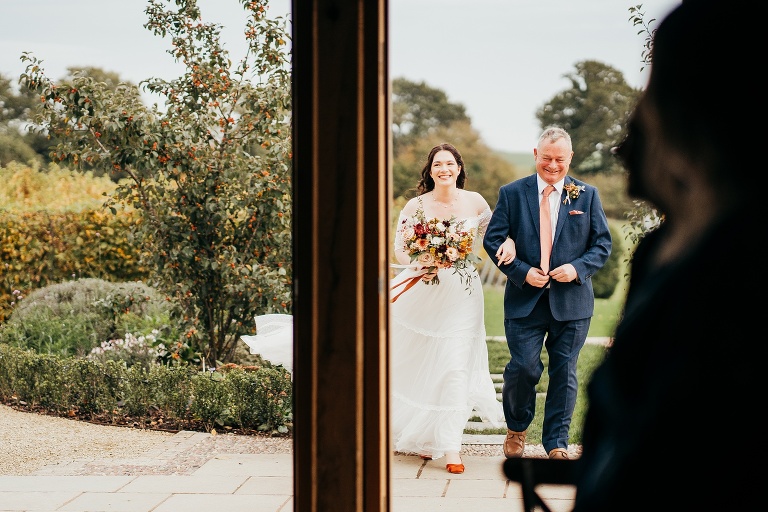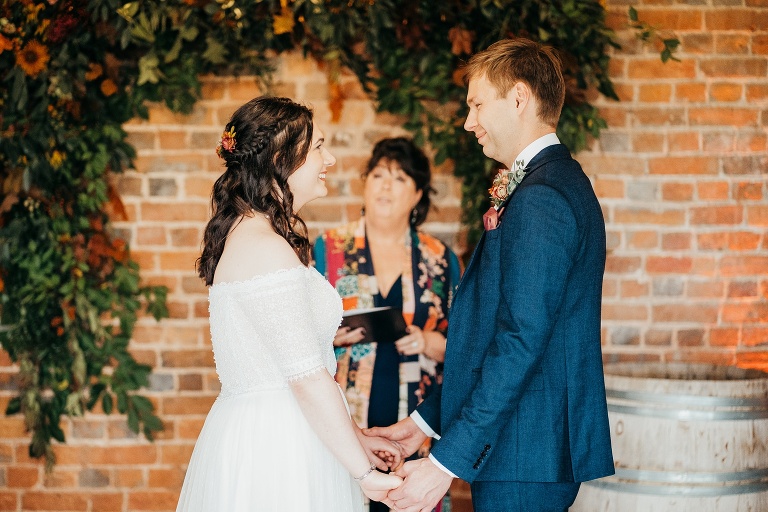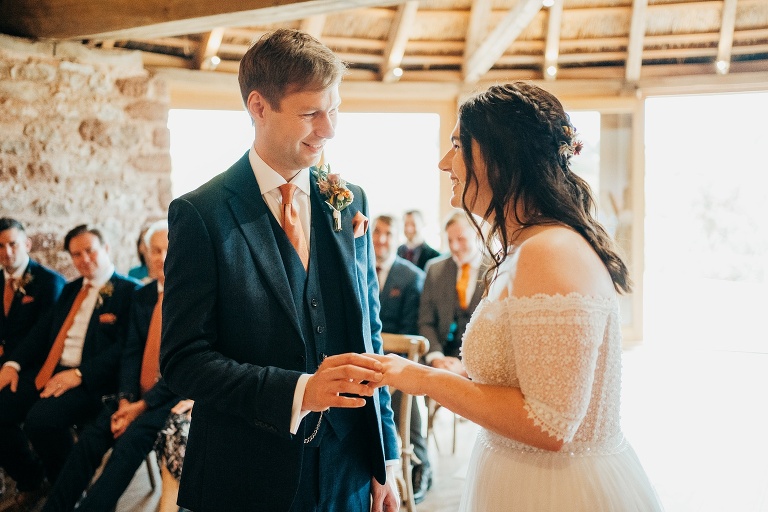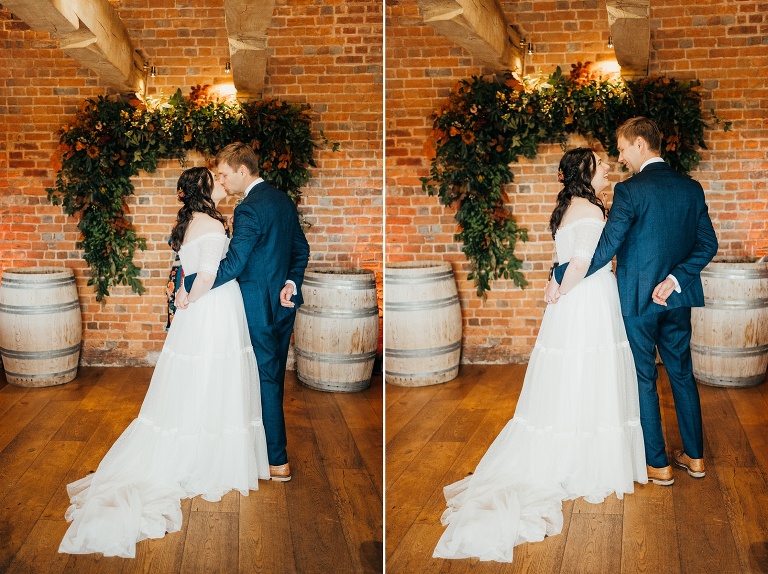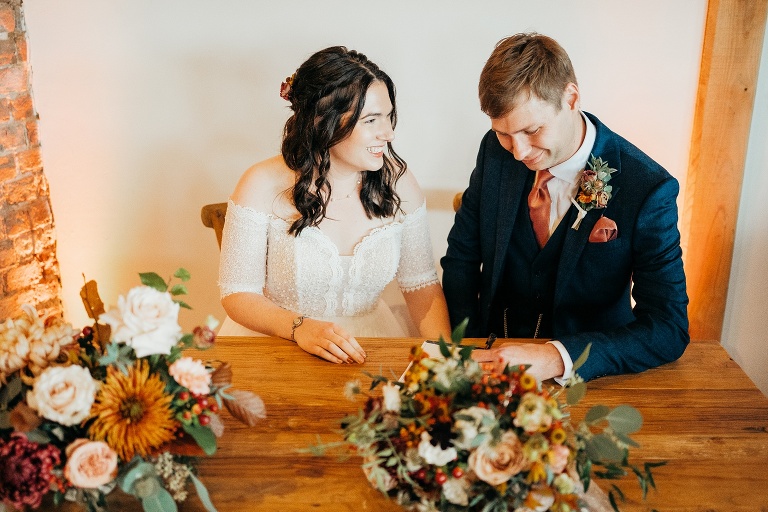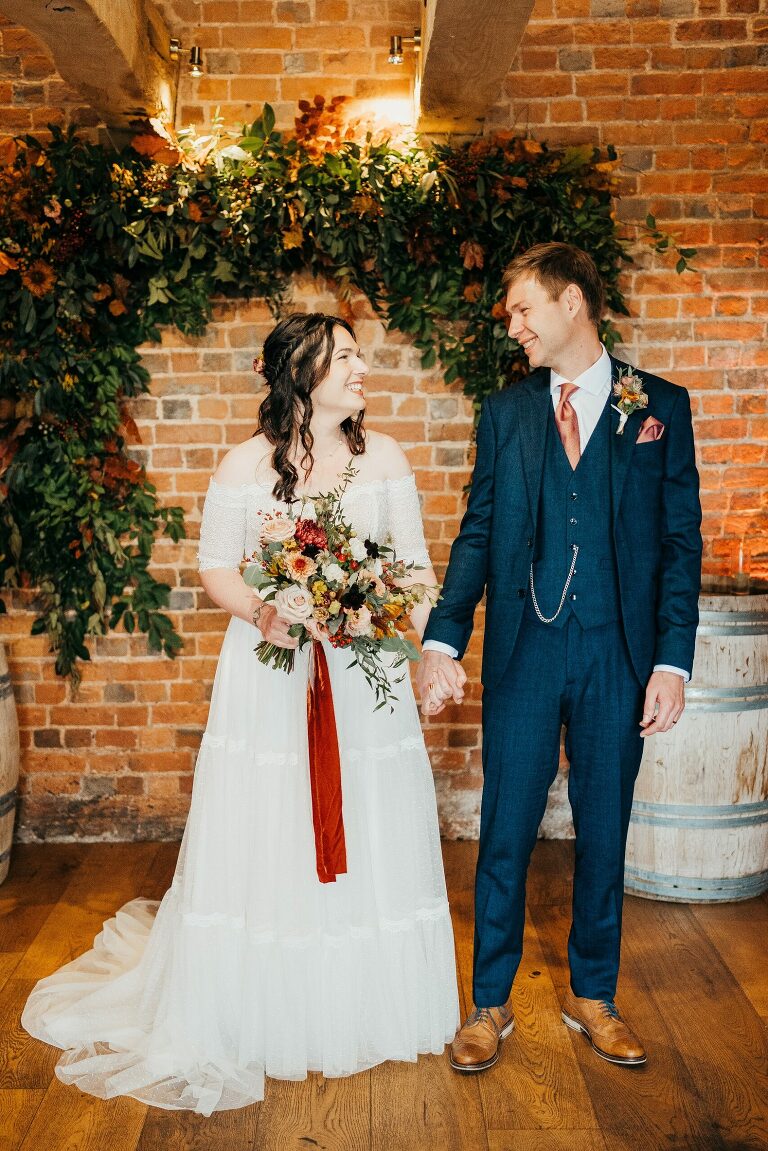 Emma Hewlett's bouquets and floral arrangements were absolutely stunning!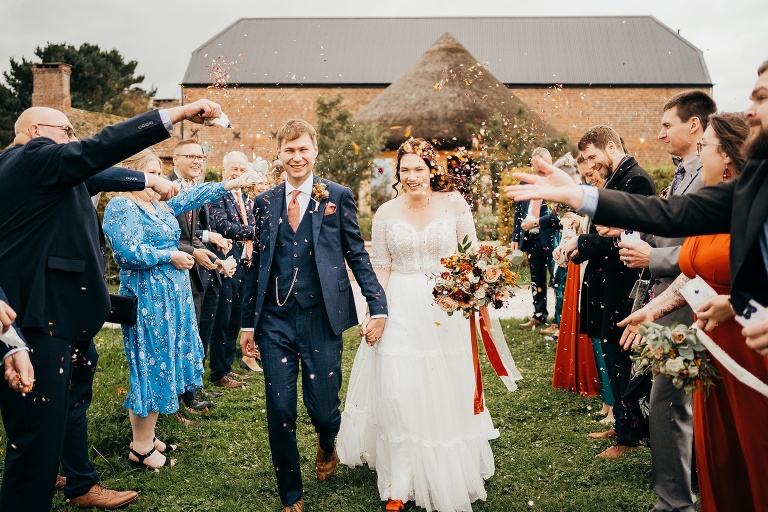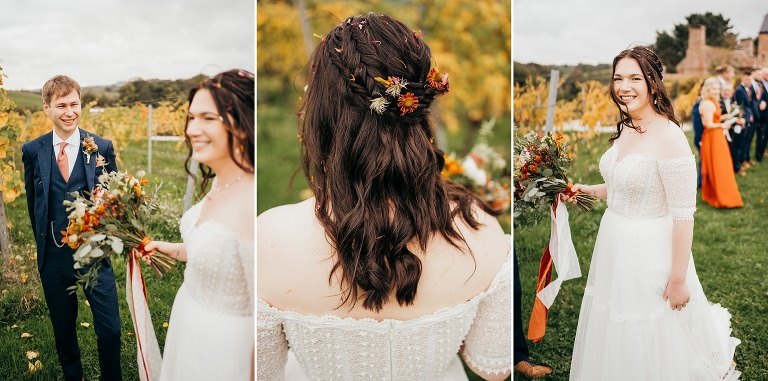 Brigitte Fisher did Jen's gorgeous hair! How pretty is the confetti?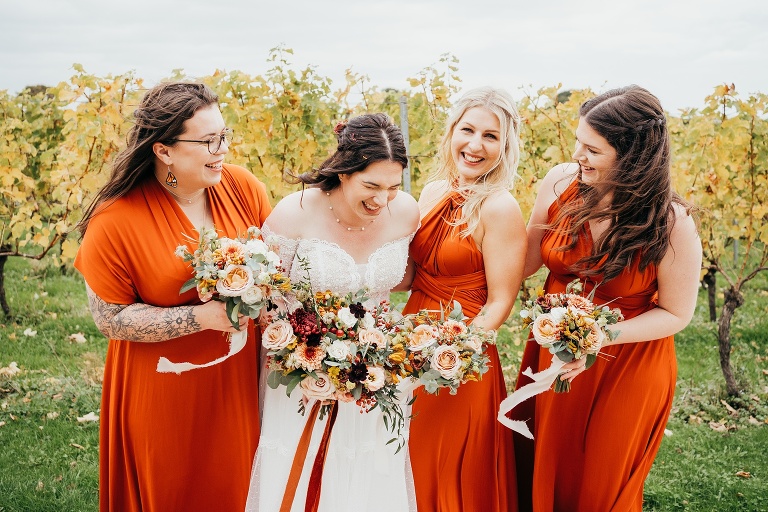 Victoria Lou Bridal supplied these pretty bridesmaids dresses! Jen had 8 scrunchies made from the offcuts of the bridesmaids dresses, and sent me one of them ❤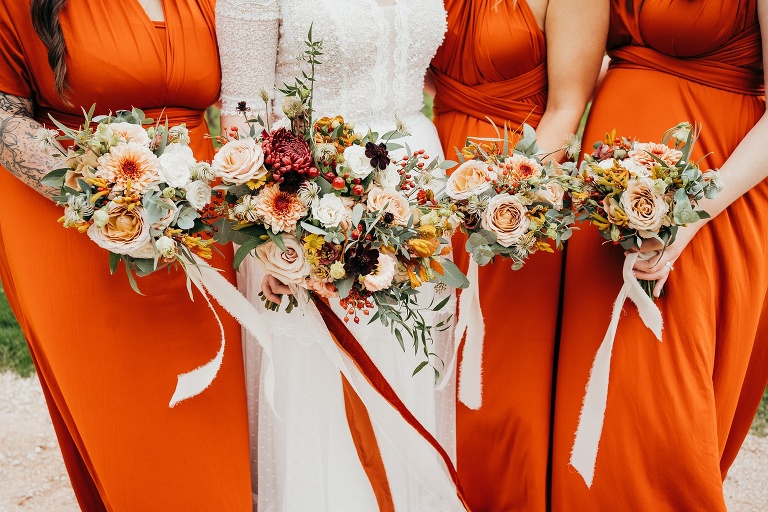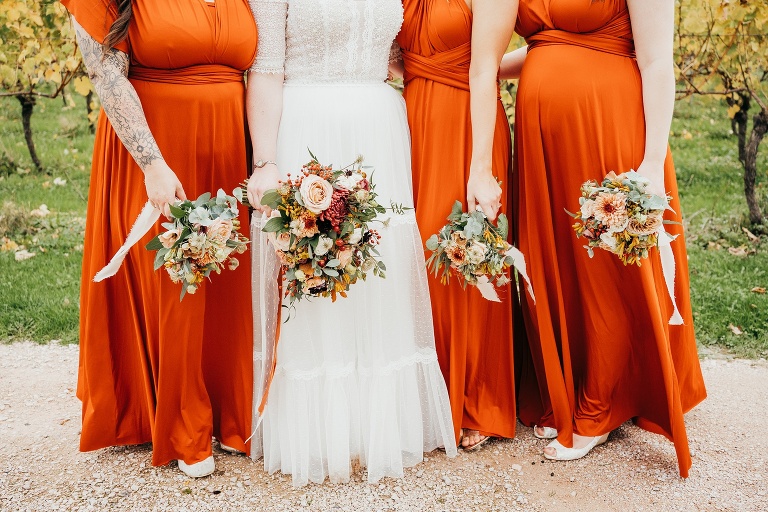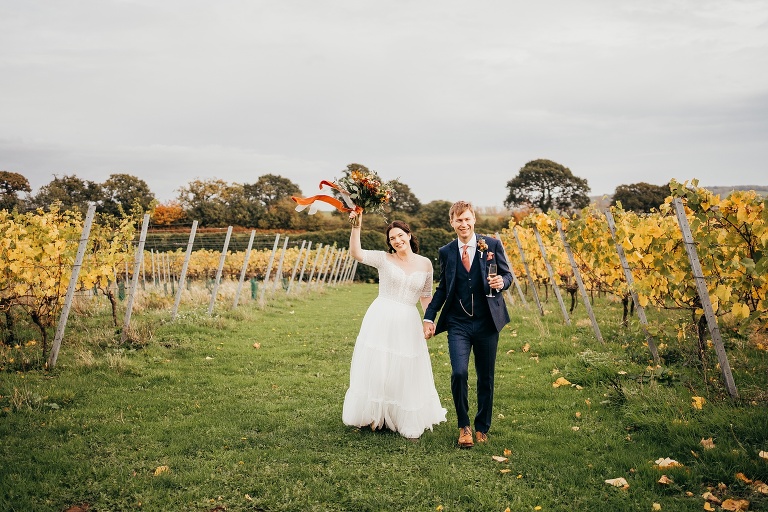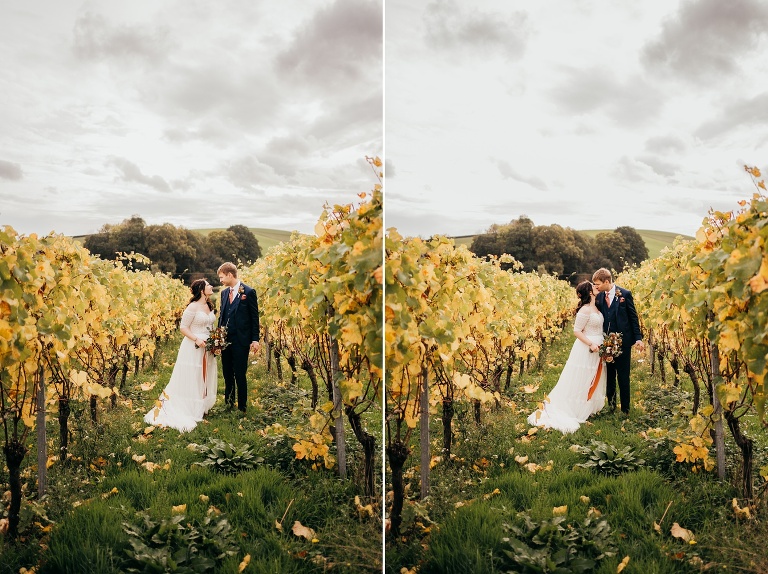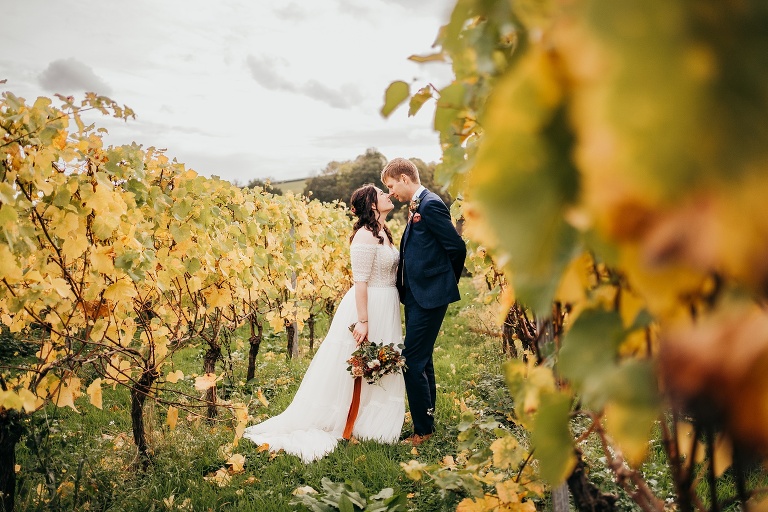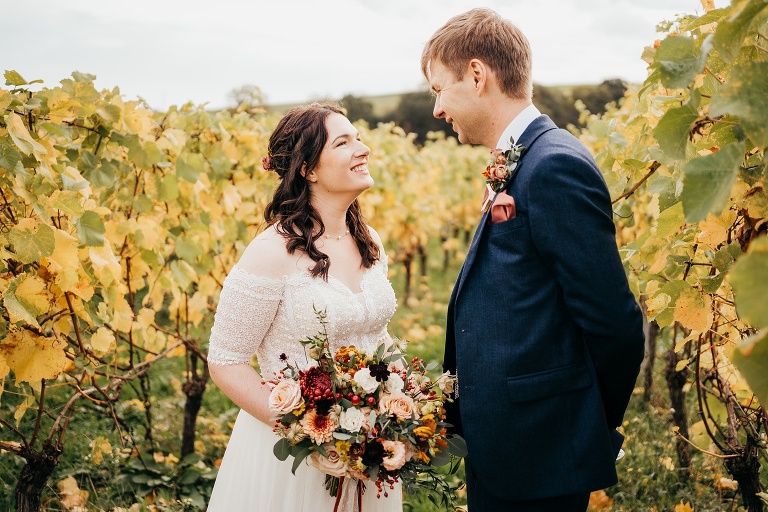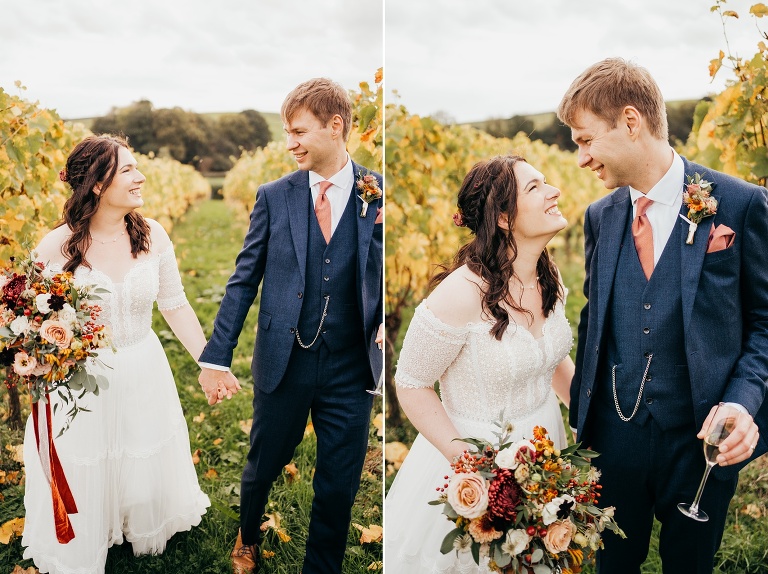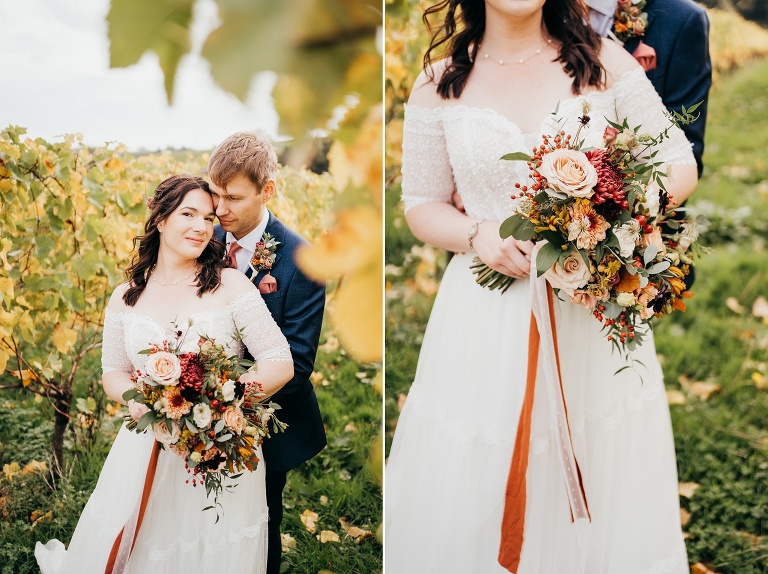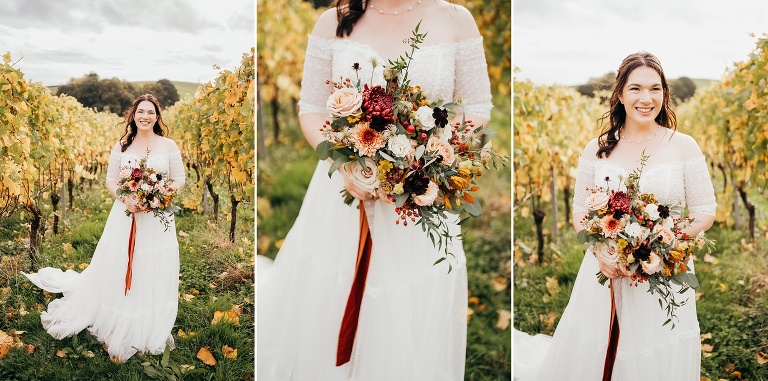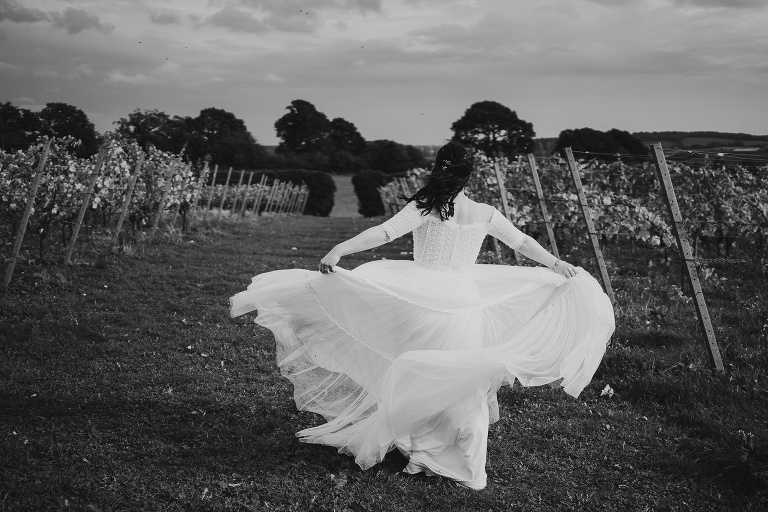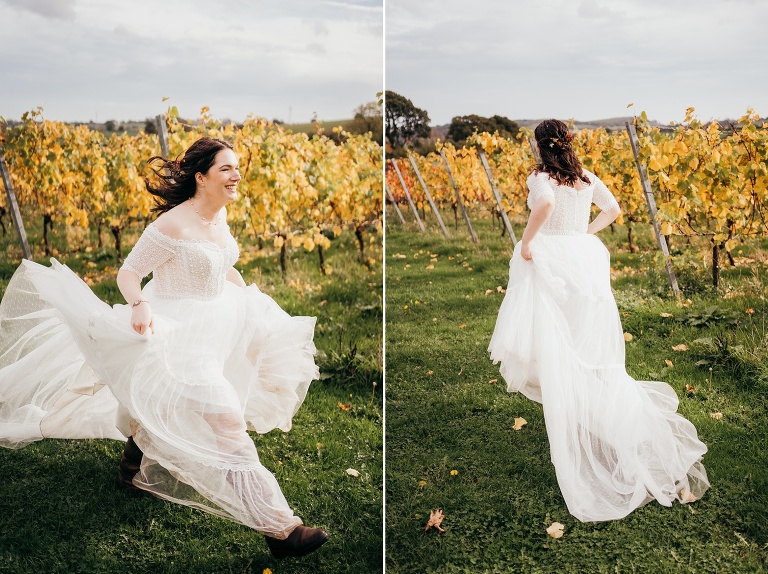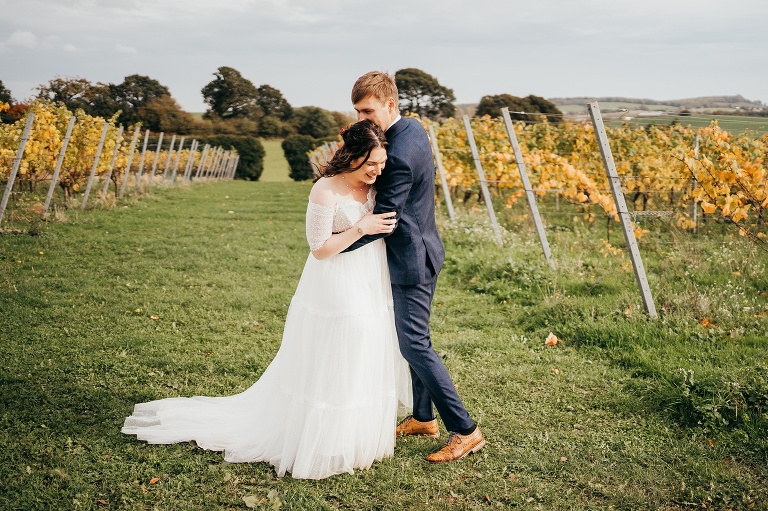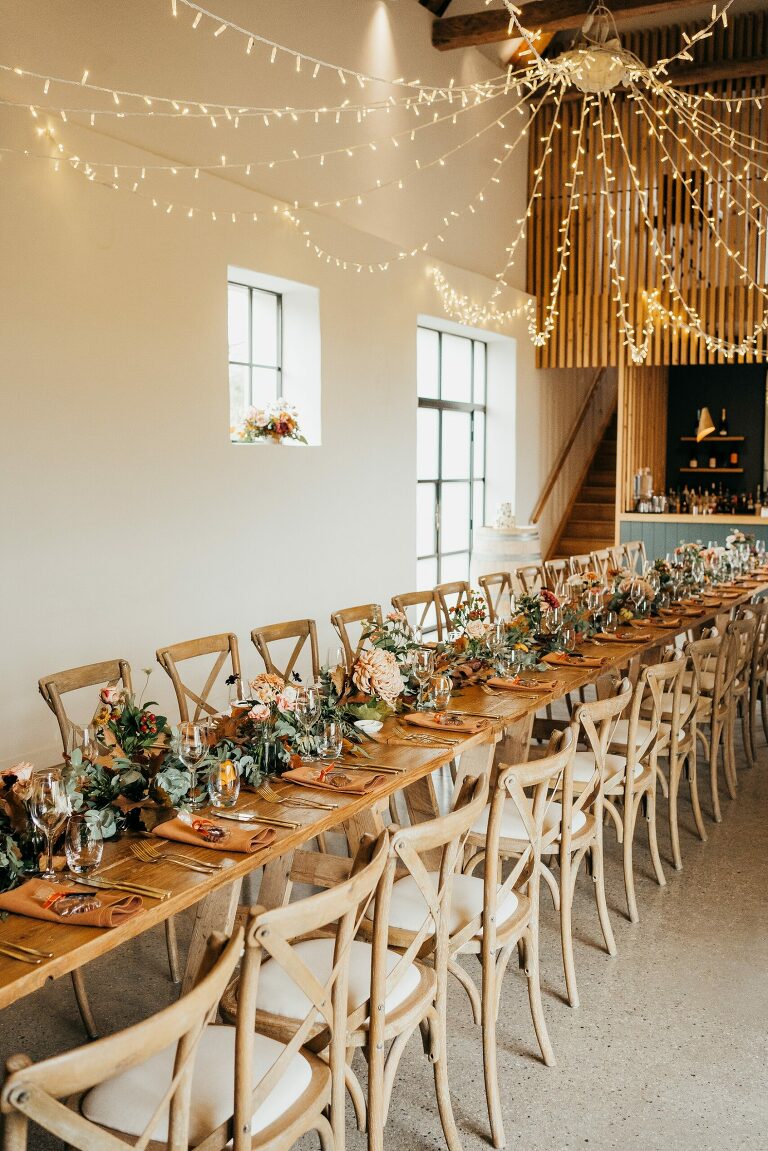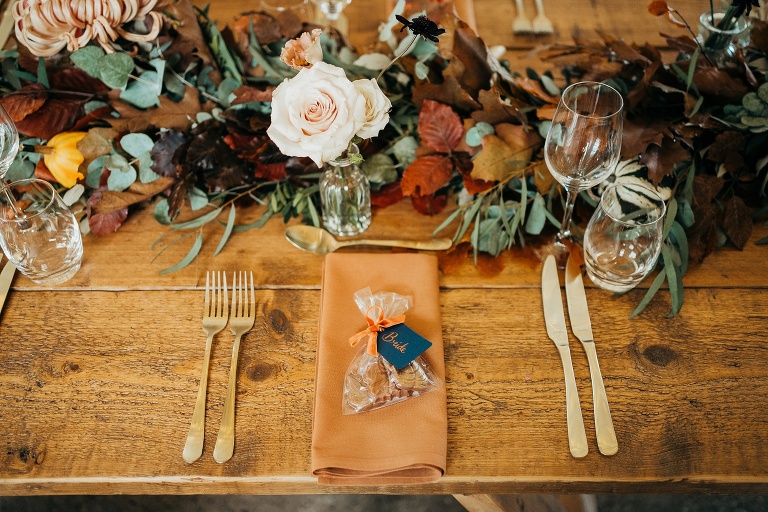 Highworth Craft Chocolate supplied these delicious and pretty favours!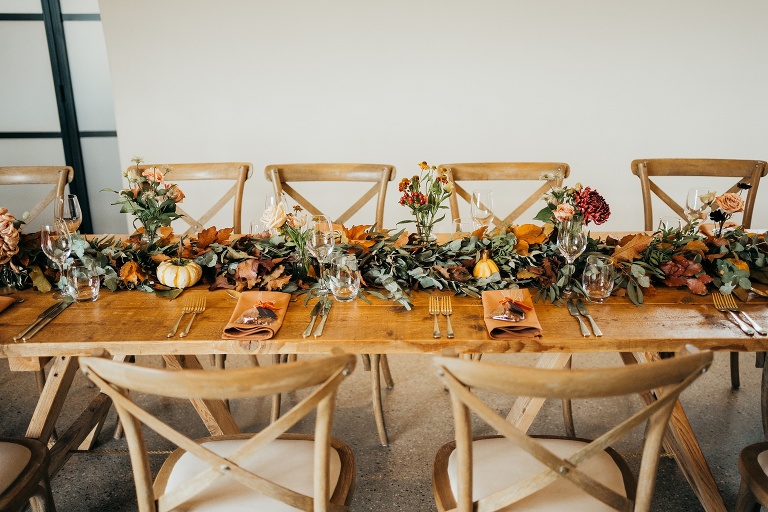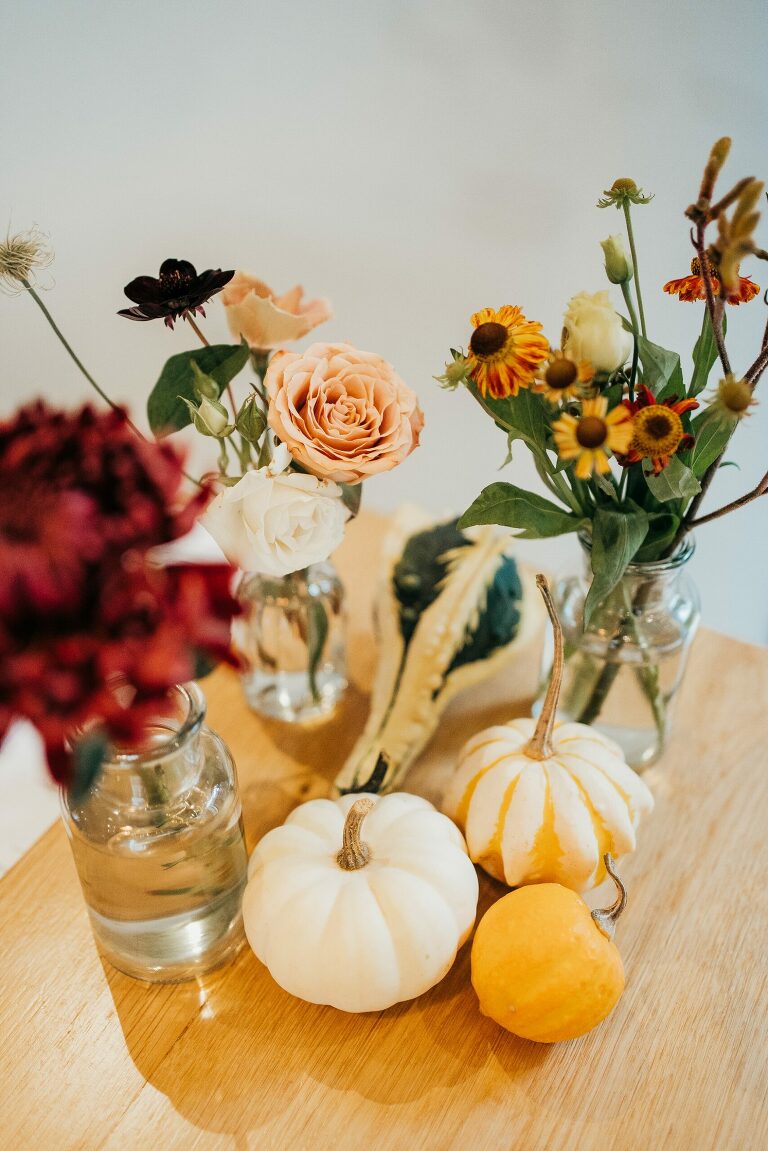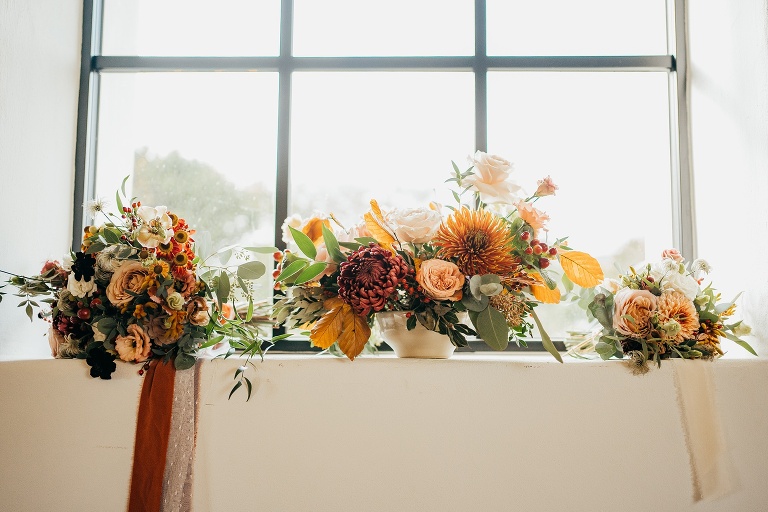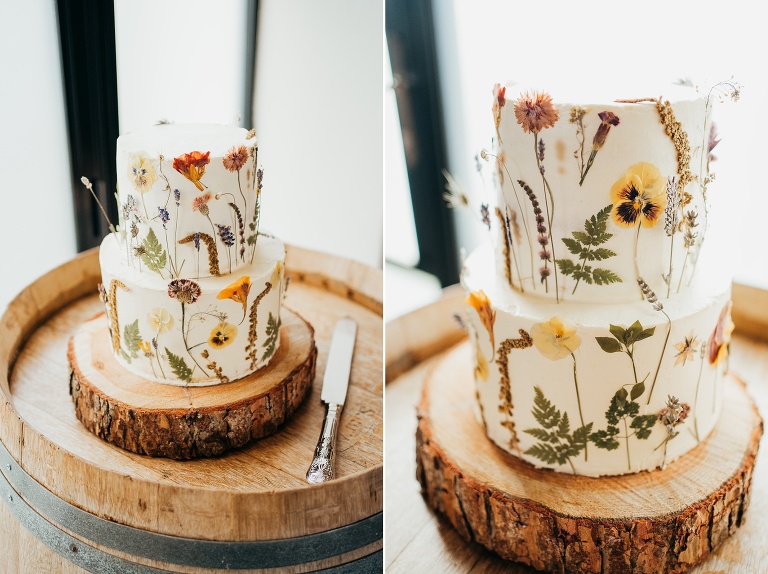 They had a two-tiered wedding cake with beautifully delicate pressed flowers on. One layer was cherry bakewell and the second was lemon with homemade raspberry compote. Served as desert, it was probably the best cake Jen ever had! Lisa Sallis of Boho Cakes was the expert baker!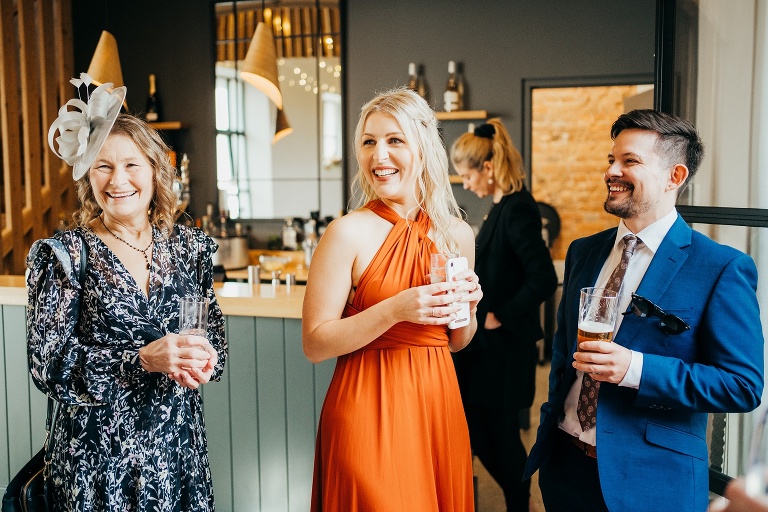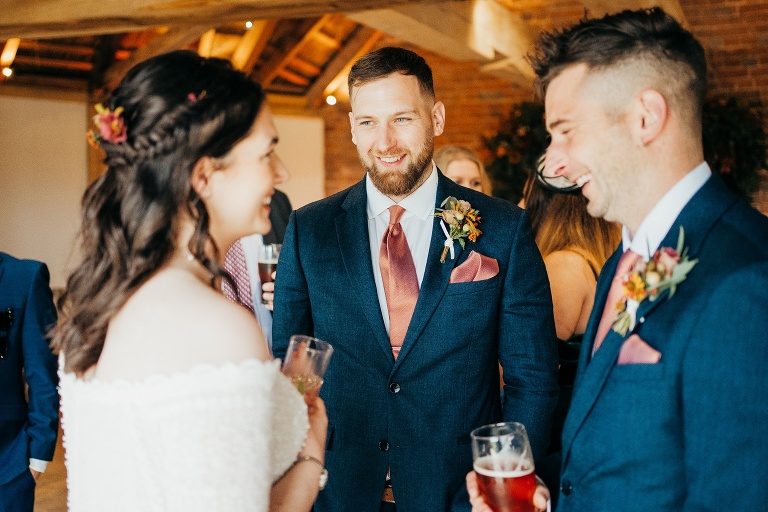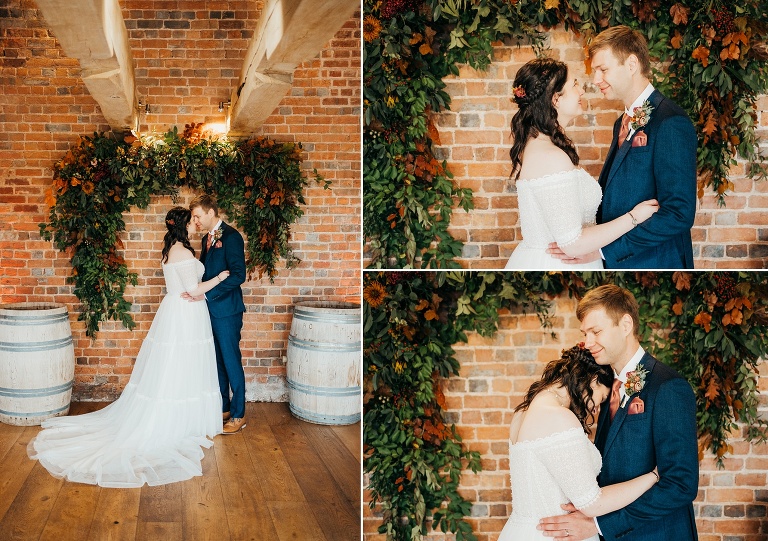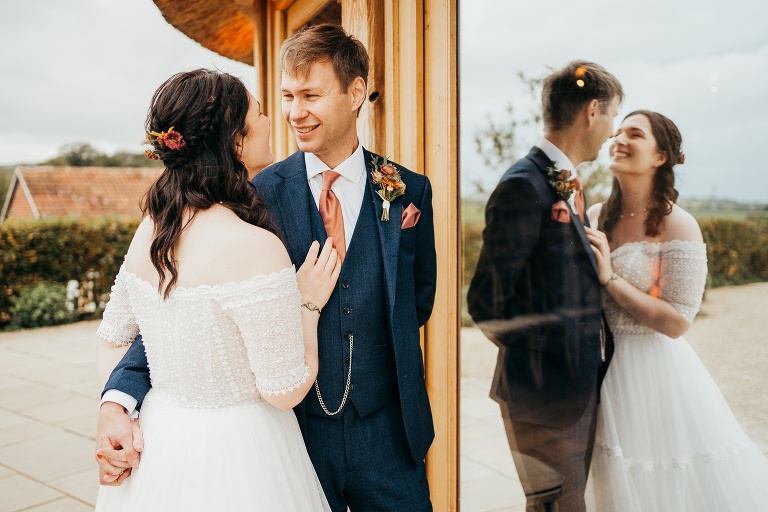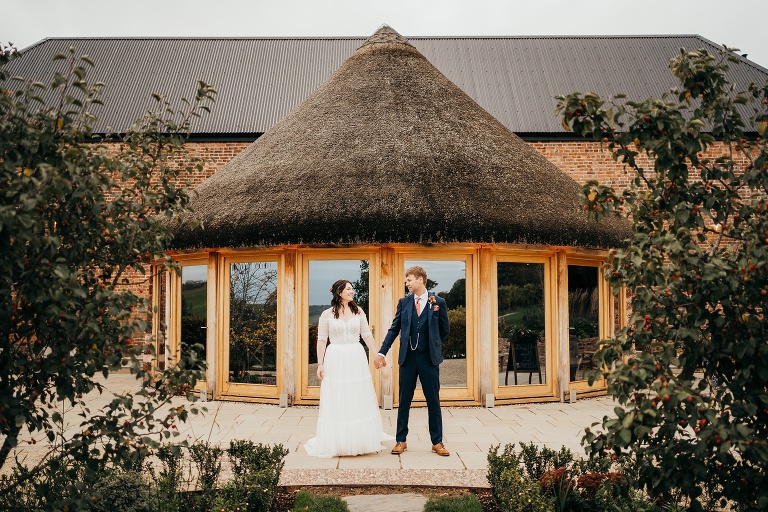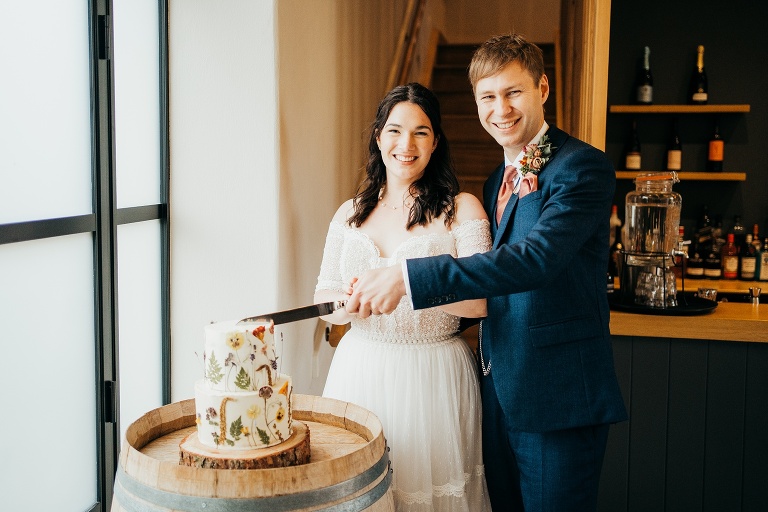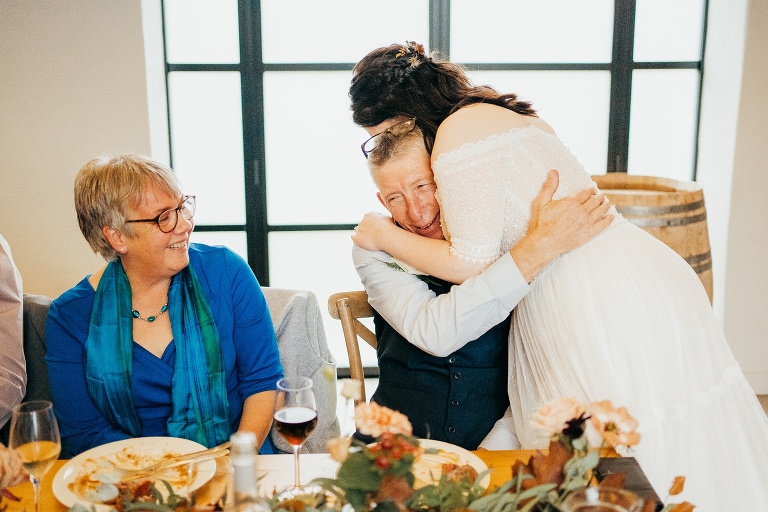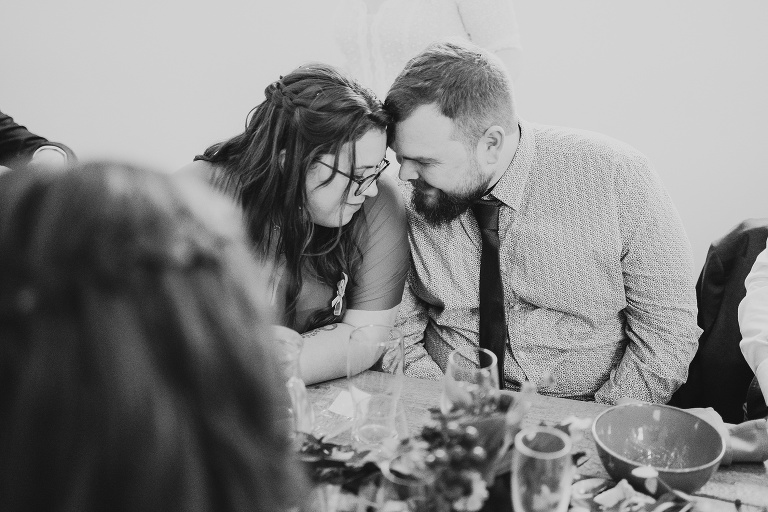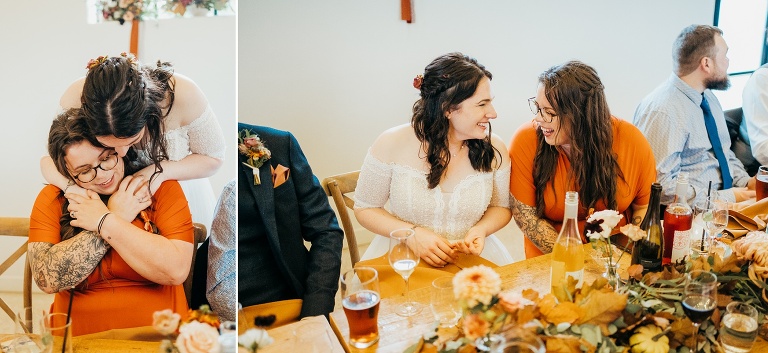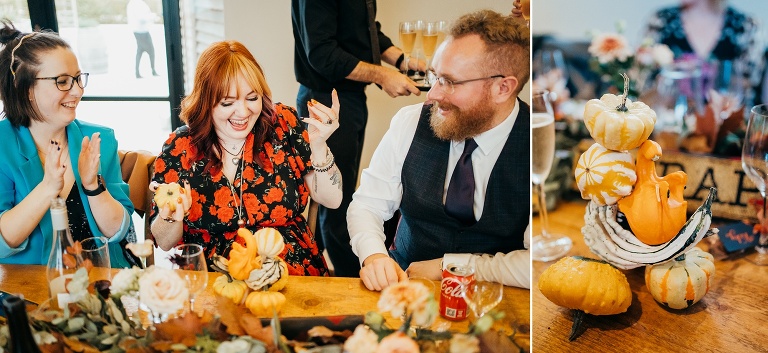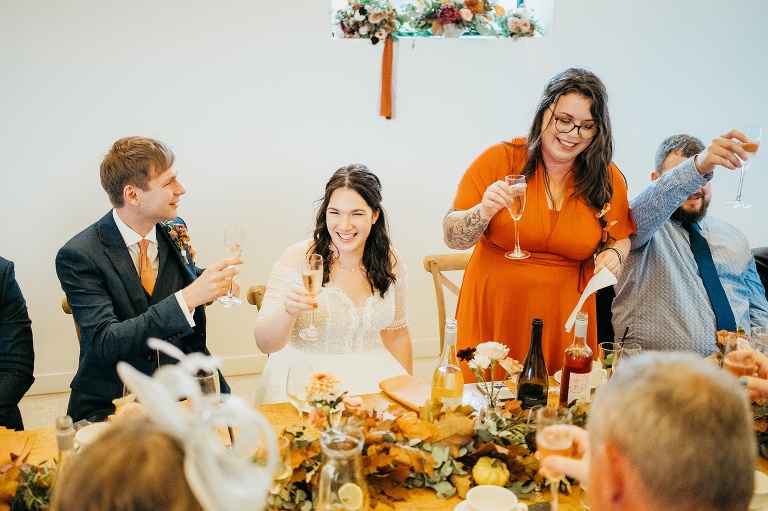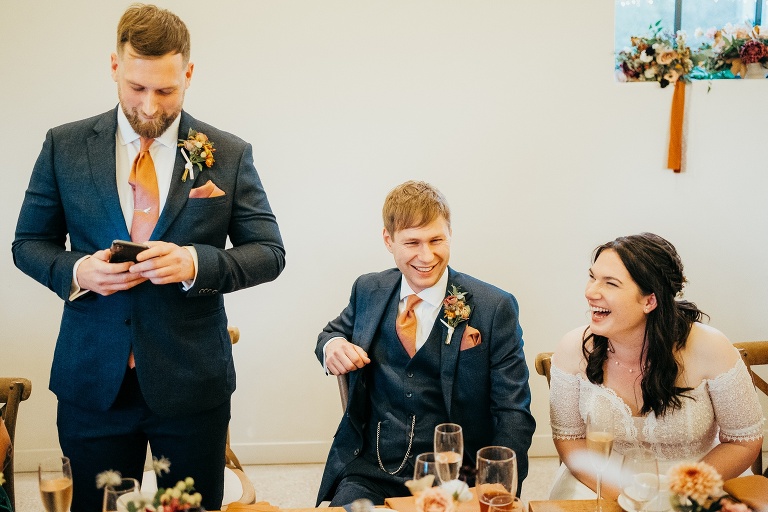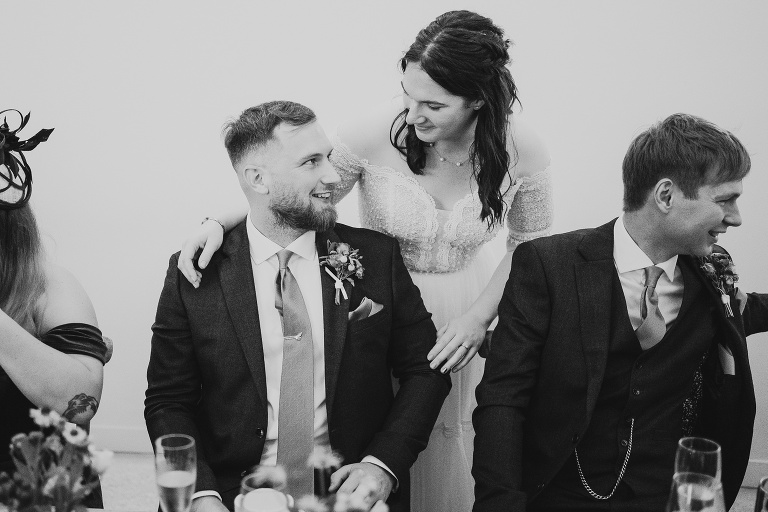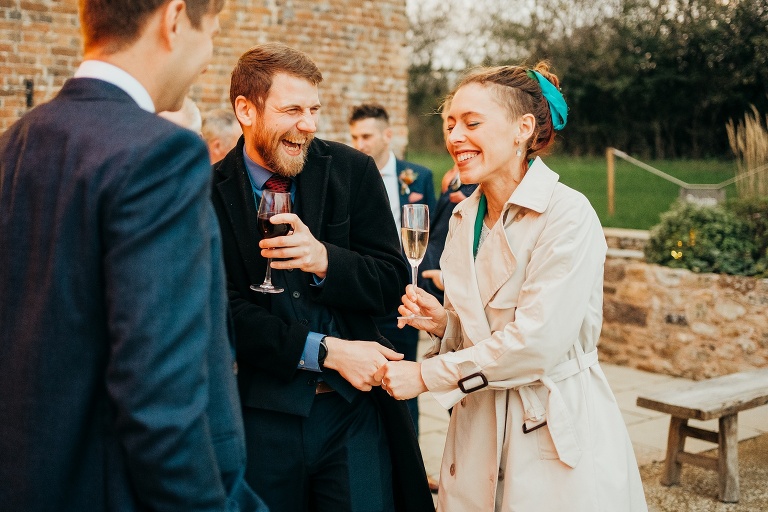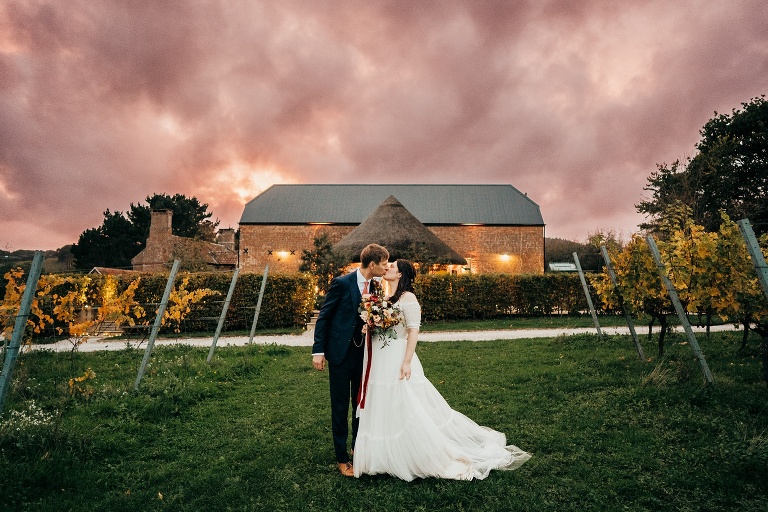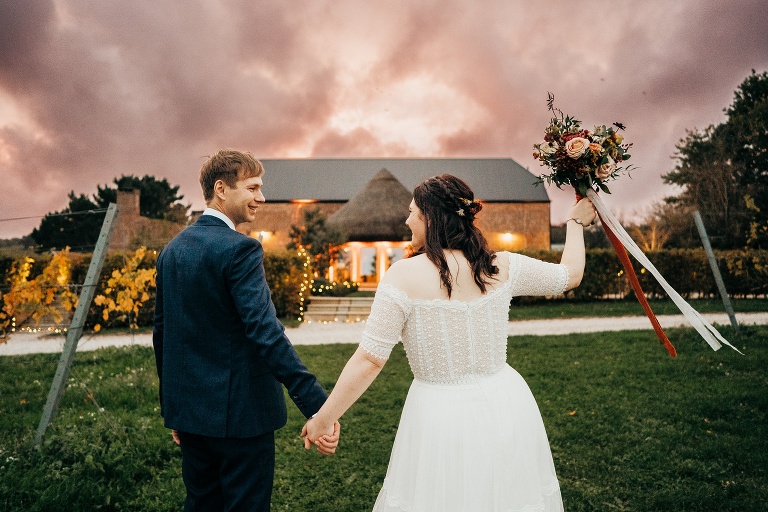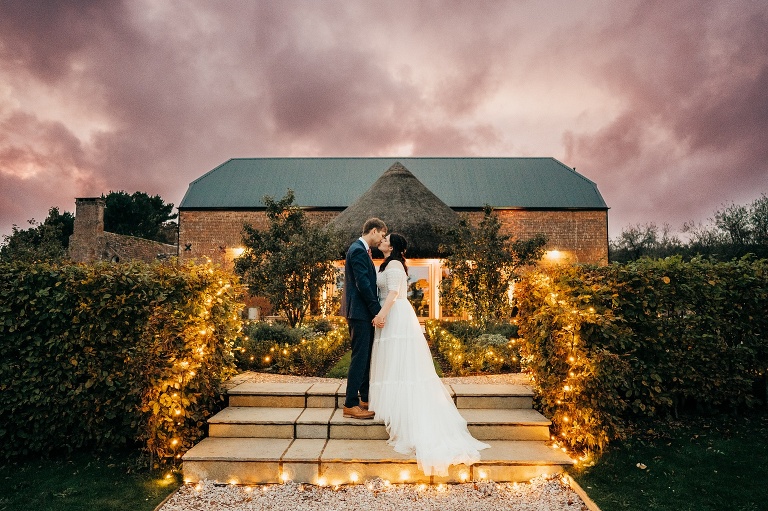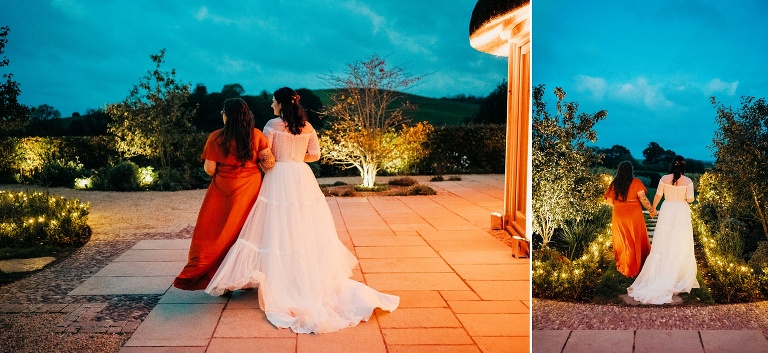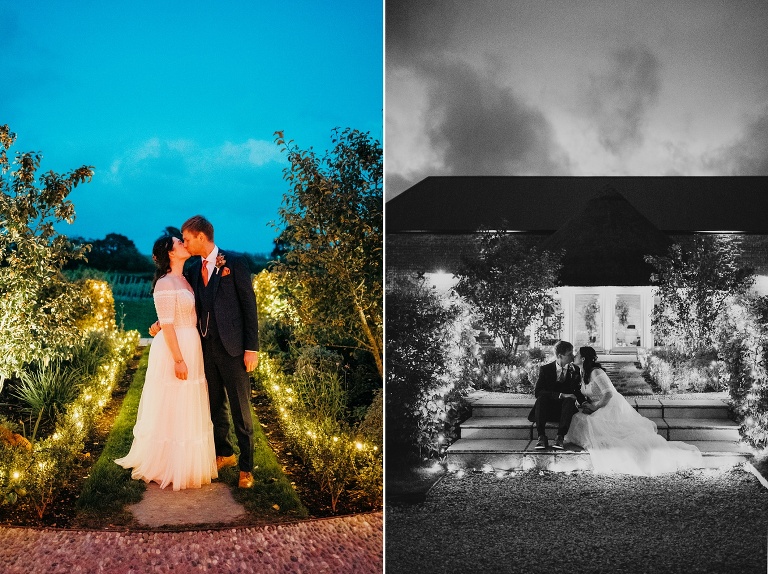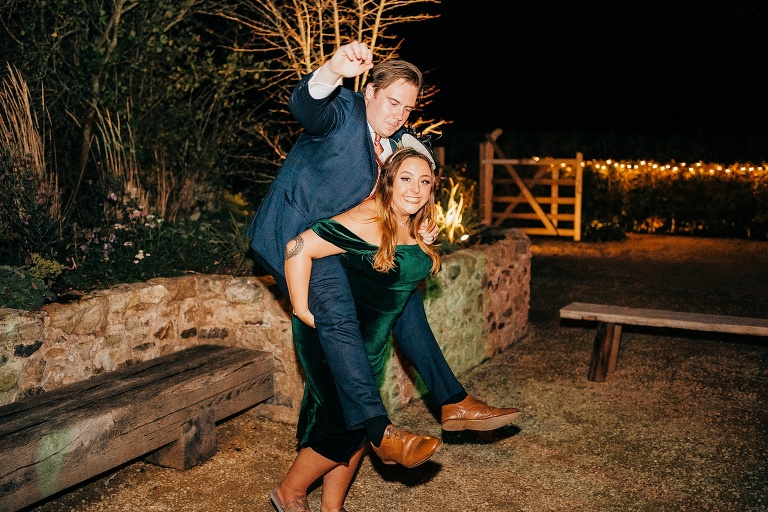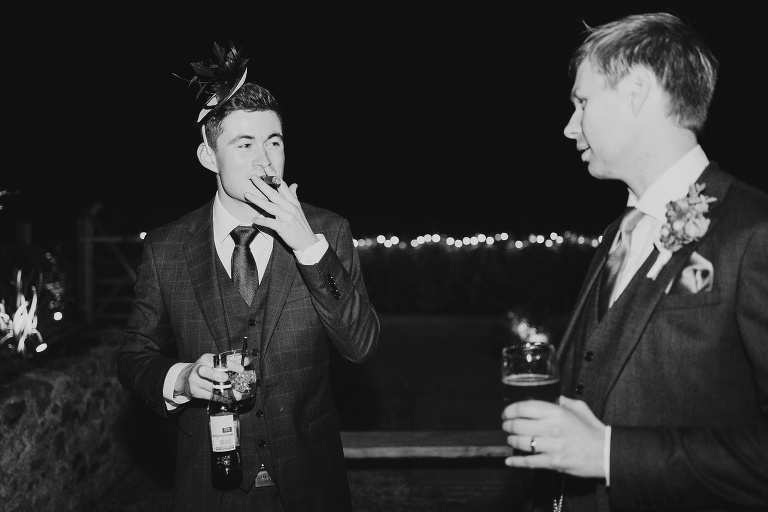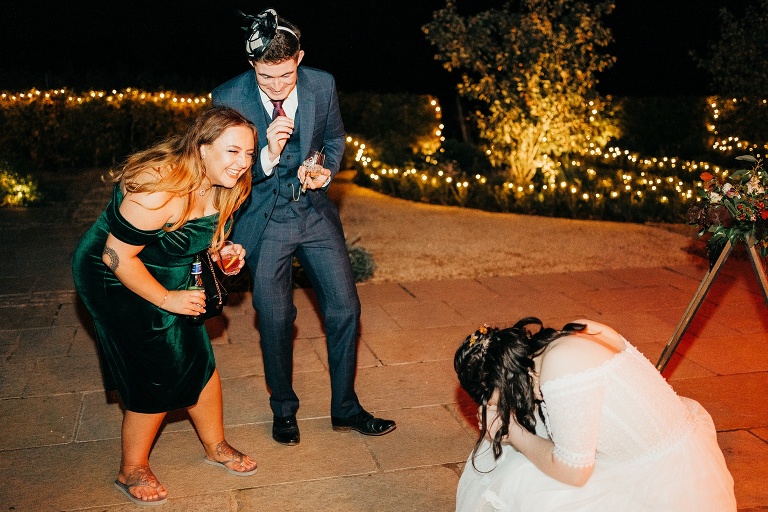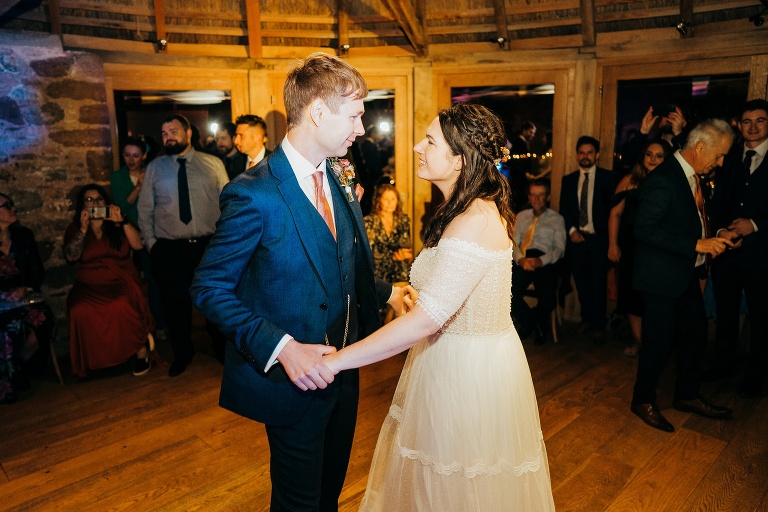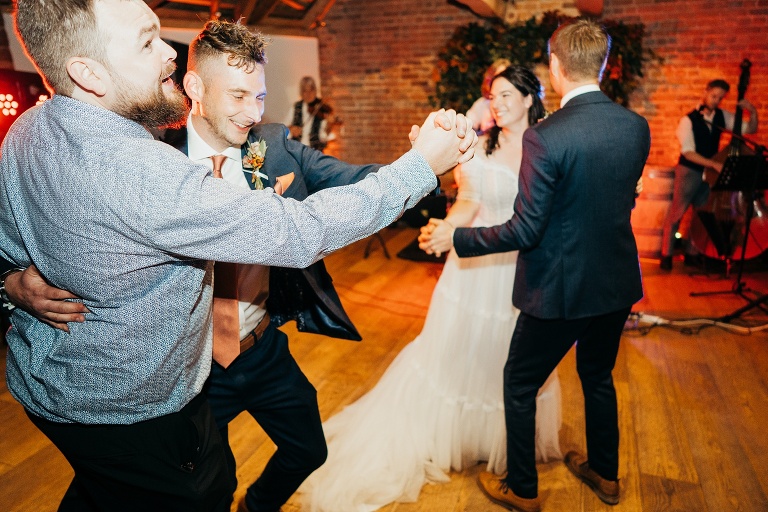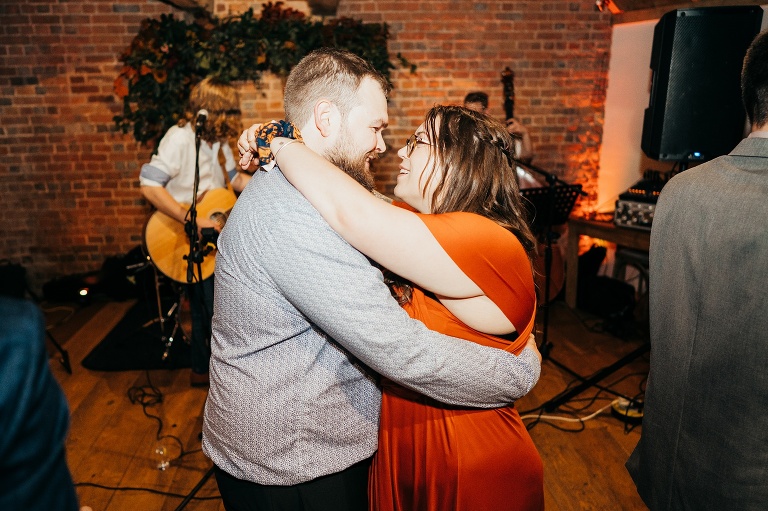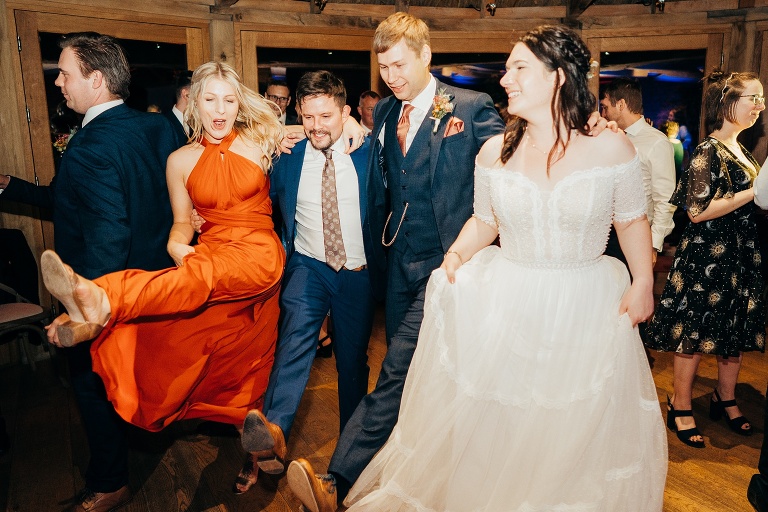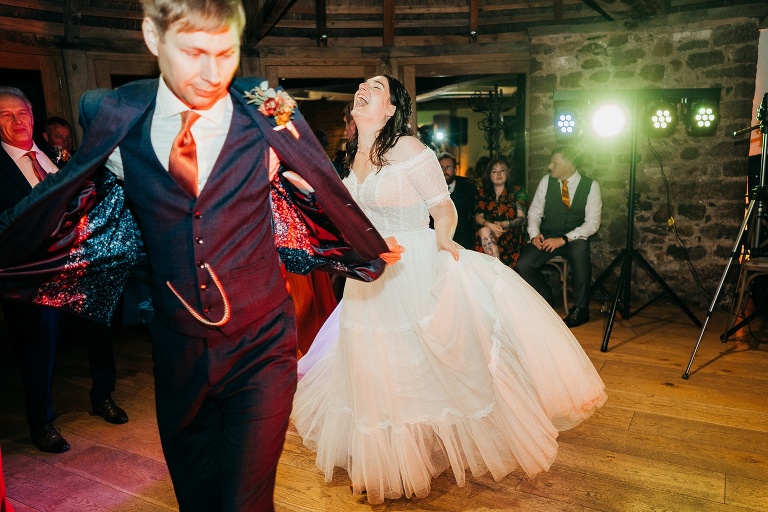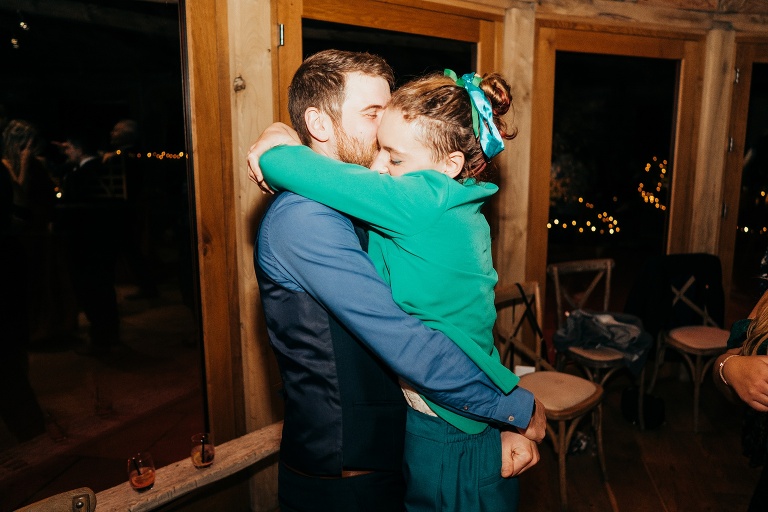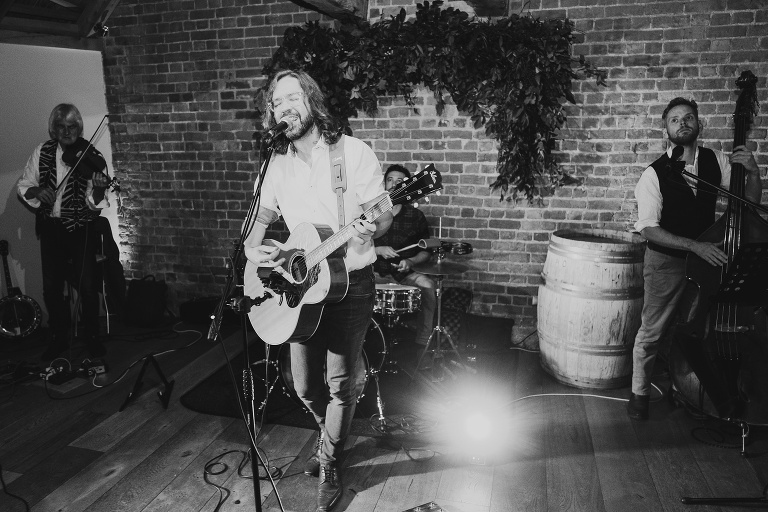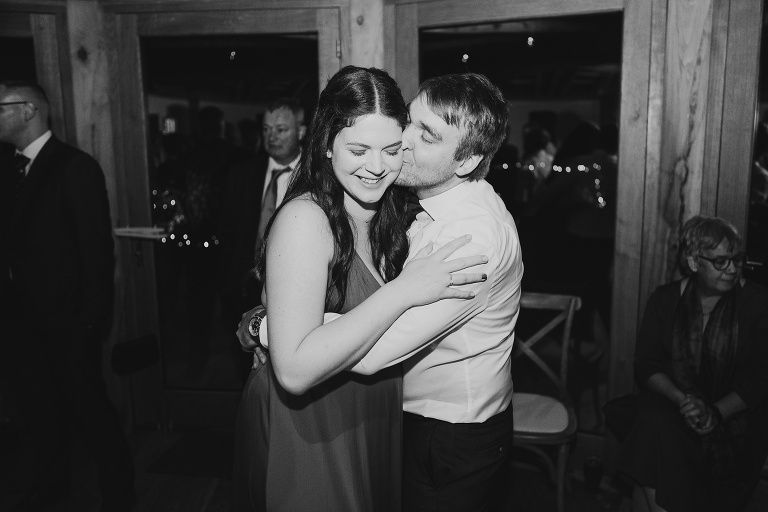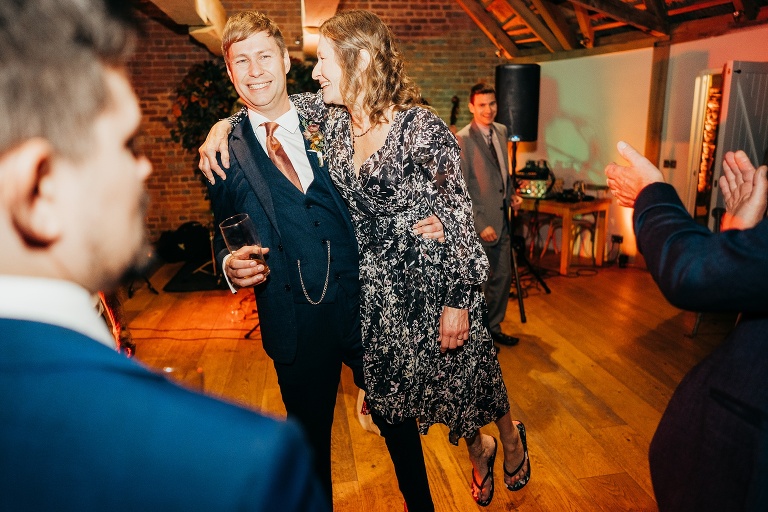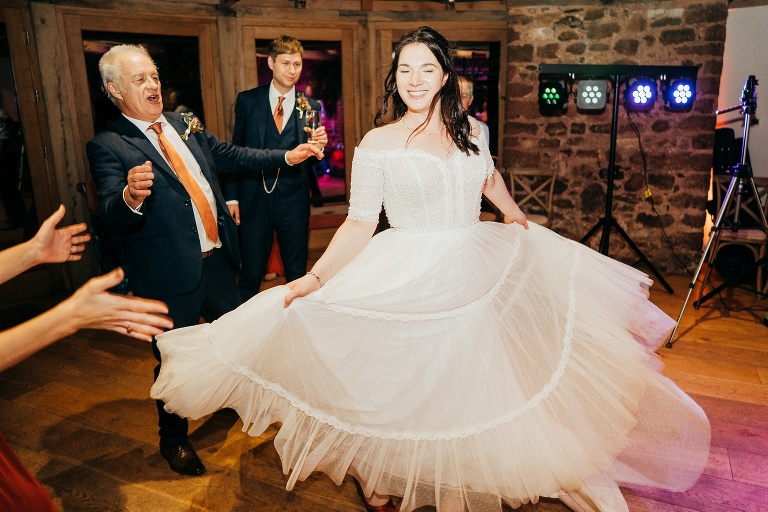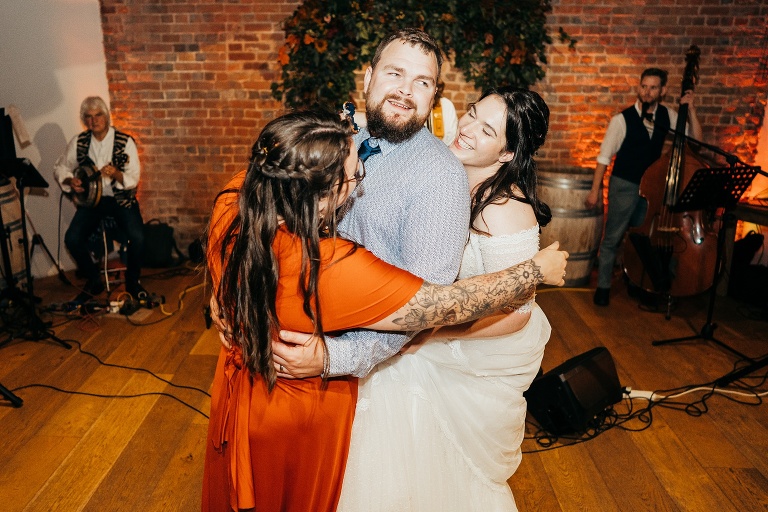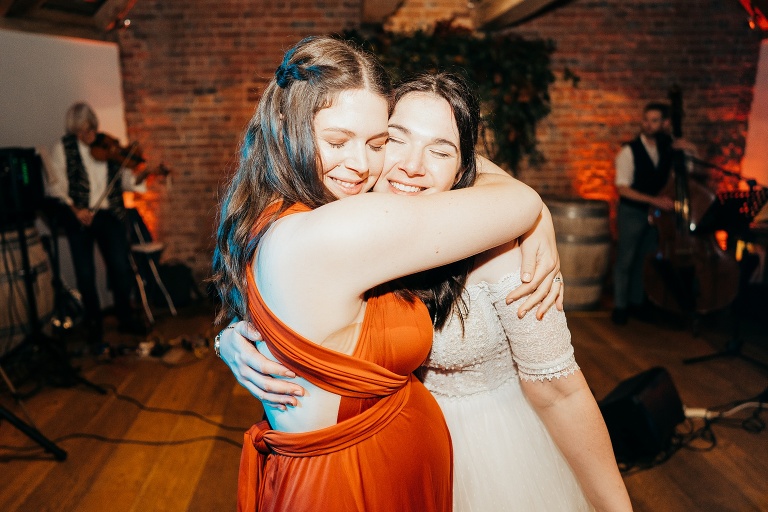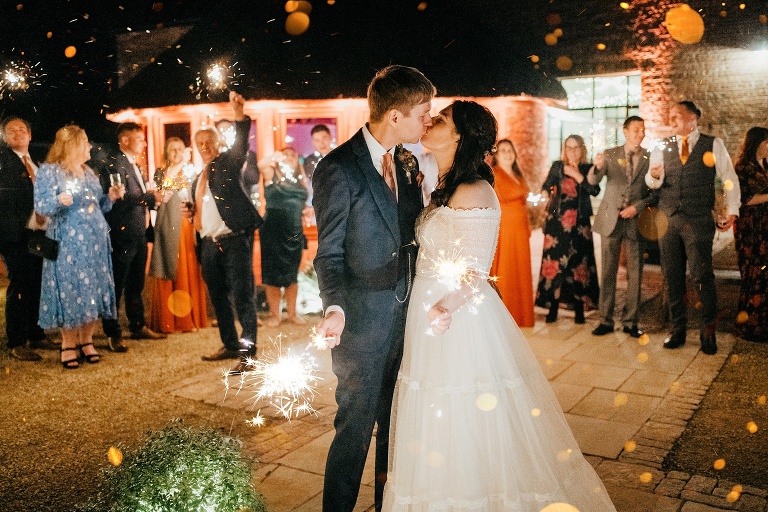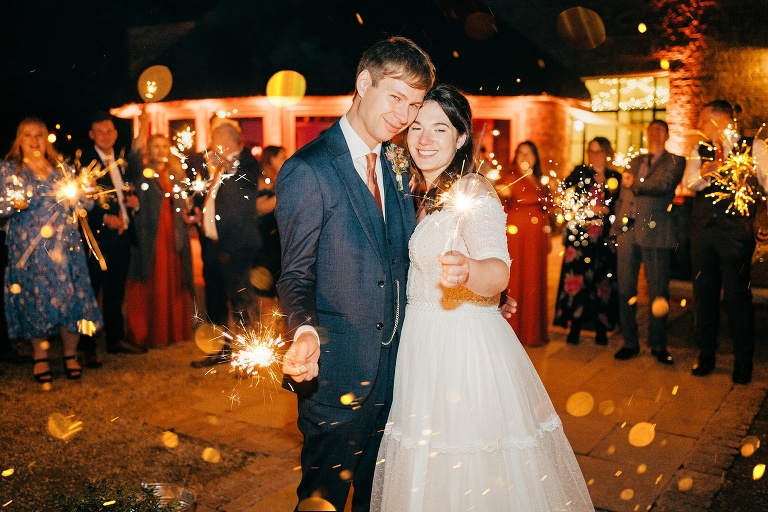 I'm taking bookings for 2024 and 2025. If you are looking for a wedding photographer for your Brickhouse Vineyard or South West wedding, then please check out my portfolio or get in touch!
Holly xx